Check out our rave reviews!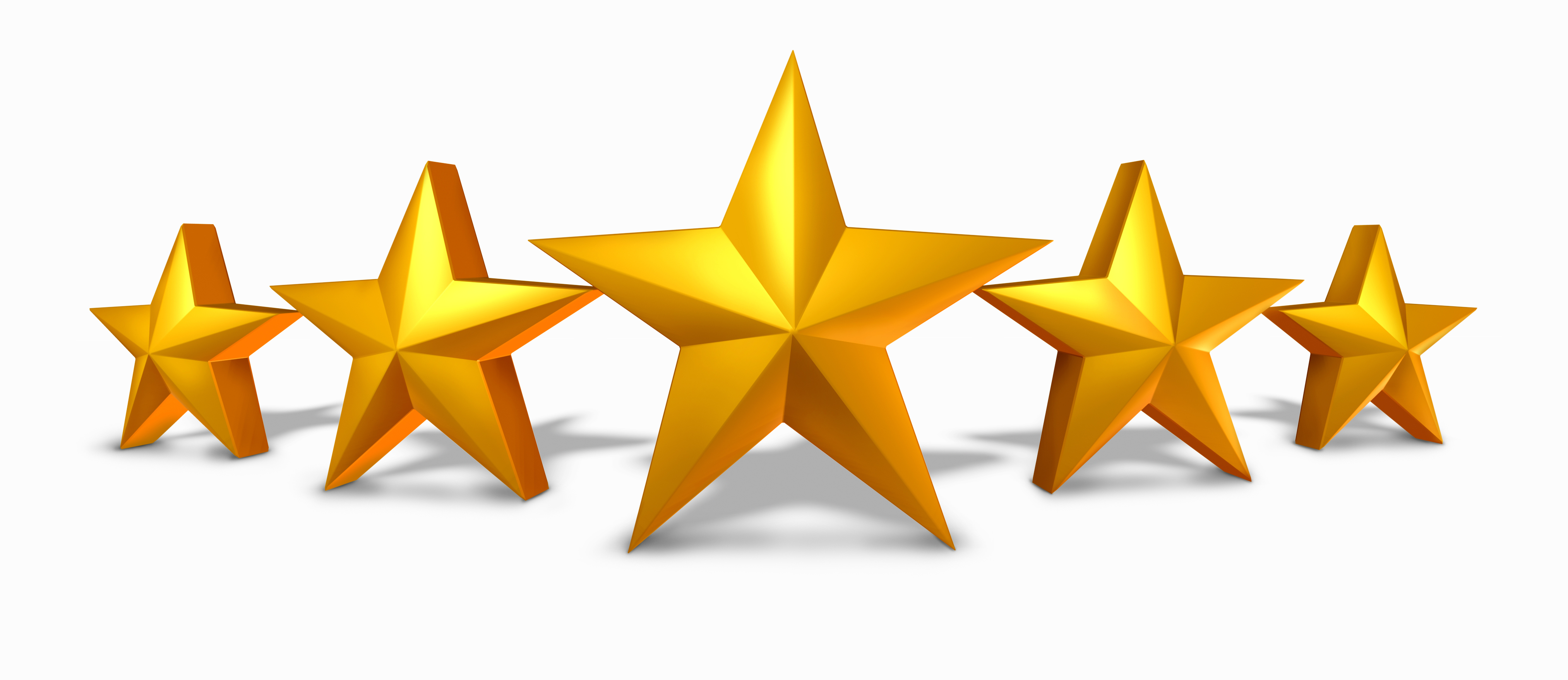 Fast and friendly service. They're really trying to help you get the best and most affordable mattress! Leiz Chan Google Review 8/4/20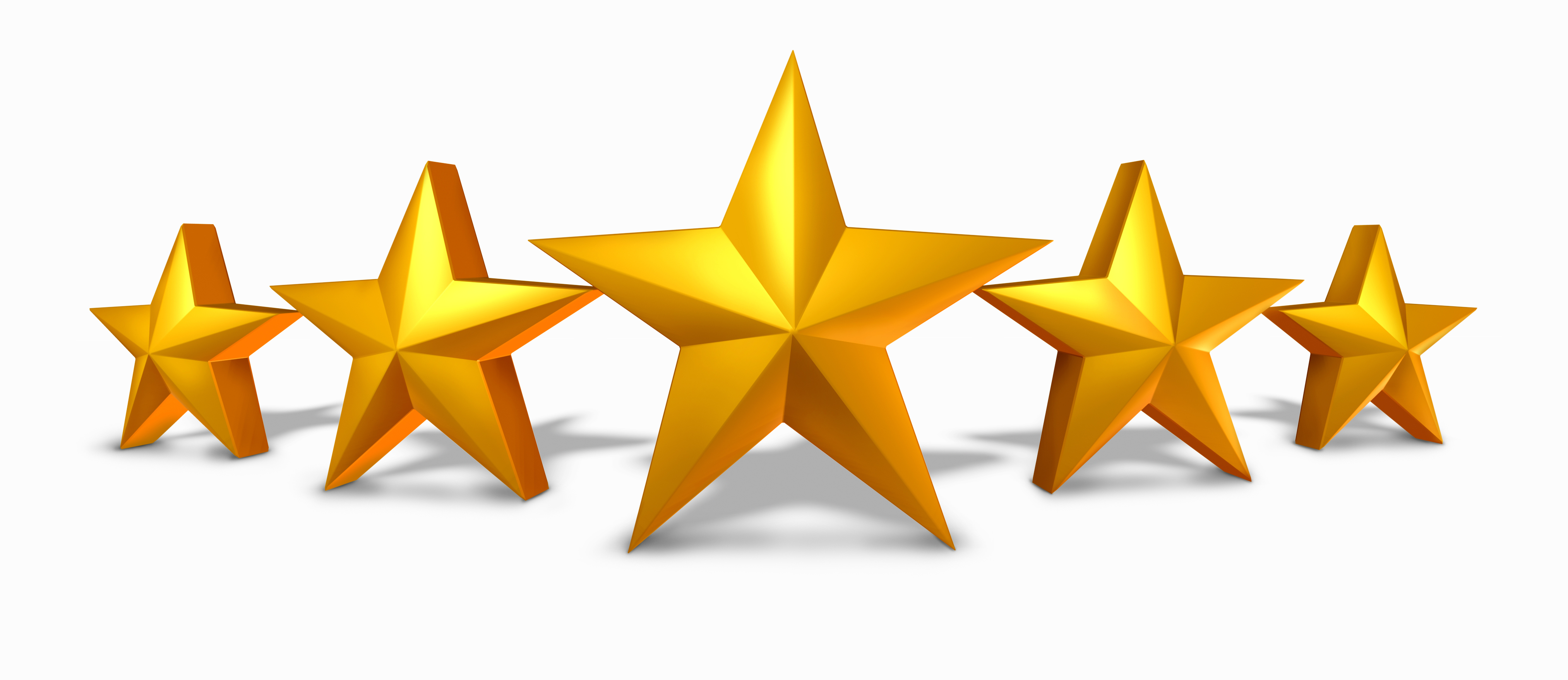 Taylor was so polite, helpful, and responsive in helping me complete my order and get it shipped quickly. Dorene Burkhalter Google Review 8/4/20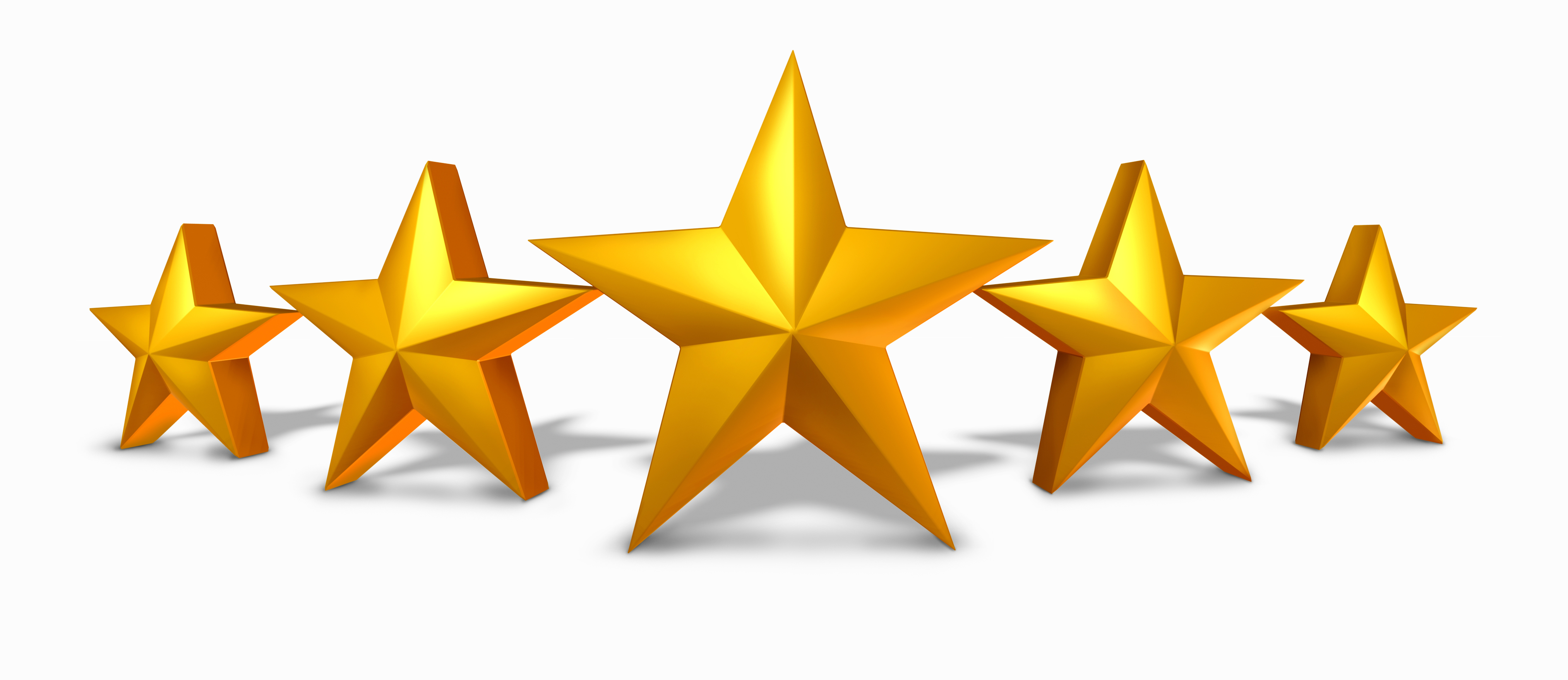 Very good experience! My salesman was helpful, knowledgeable, and polite. Timothy Gustafson Google Review 8/3/20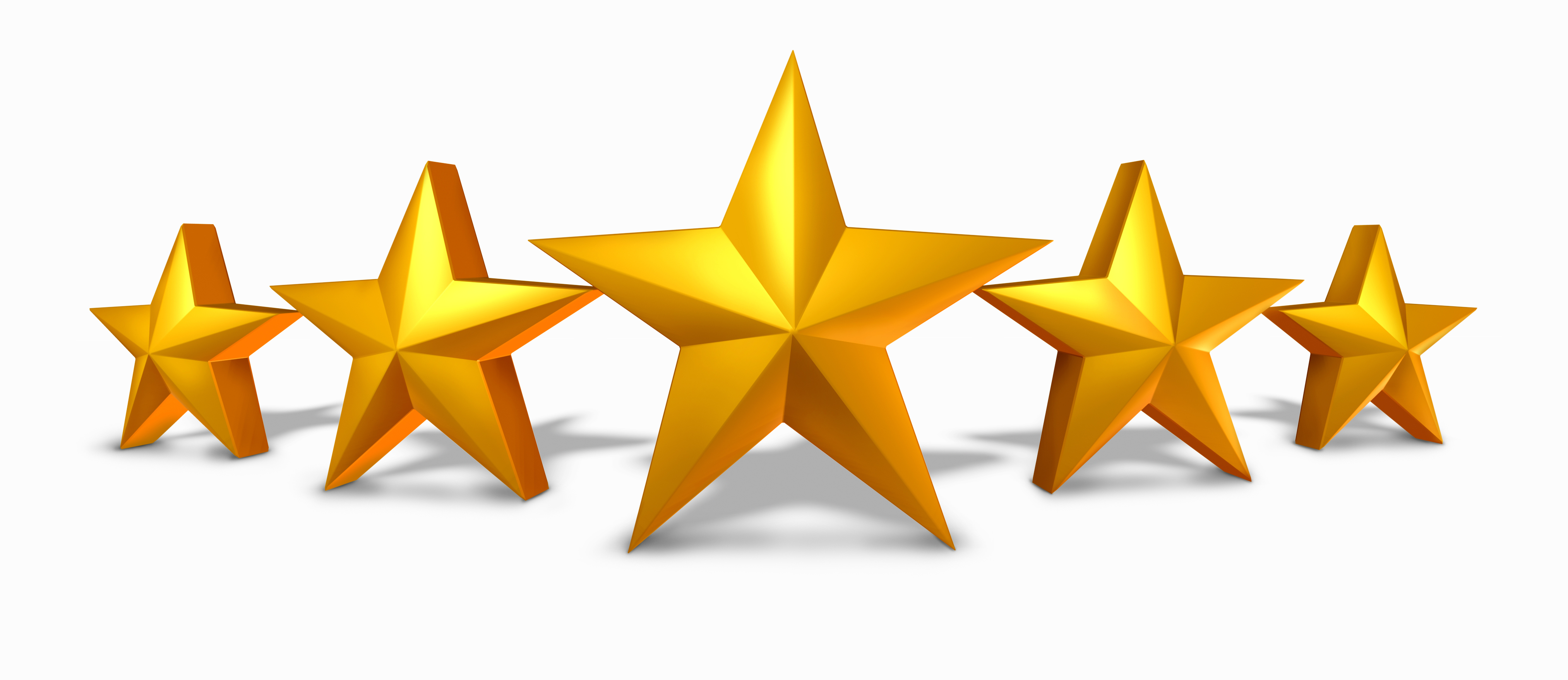 Just recently purchased a mattress from here. They are super helpful, and so kind. Delivery was quick and easy; even with the second trip they had to make due to my mistake with the size of the box spring and stairs. They even waved the delivery fee. They made sure all my needs were taken care of. Thanks for being so amazing during a very stressful move! 
Alexandria Vargas Google Review 8/3/20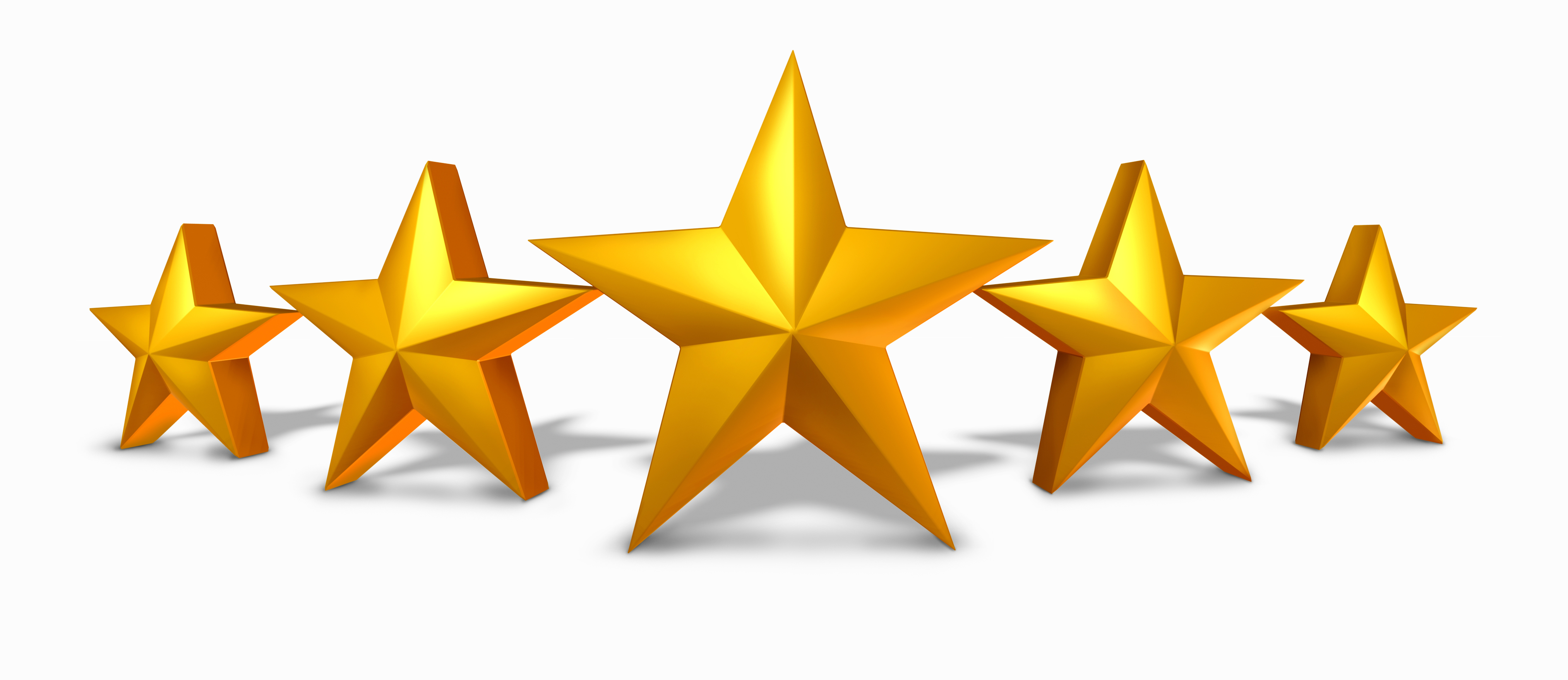 I have been a customer since 1997. I have always had great experiences. Everyone has always been very friendly and helpful from the sales person to the guys delivering my purchase. I would gladly recommend and encourage people to shop at Lebeda!  Karen Heer Google Review 8/1/20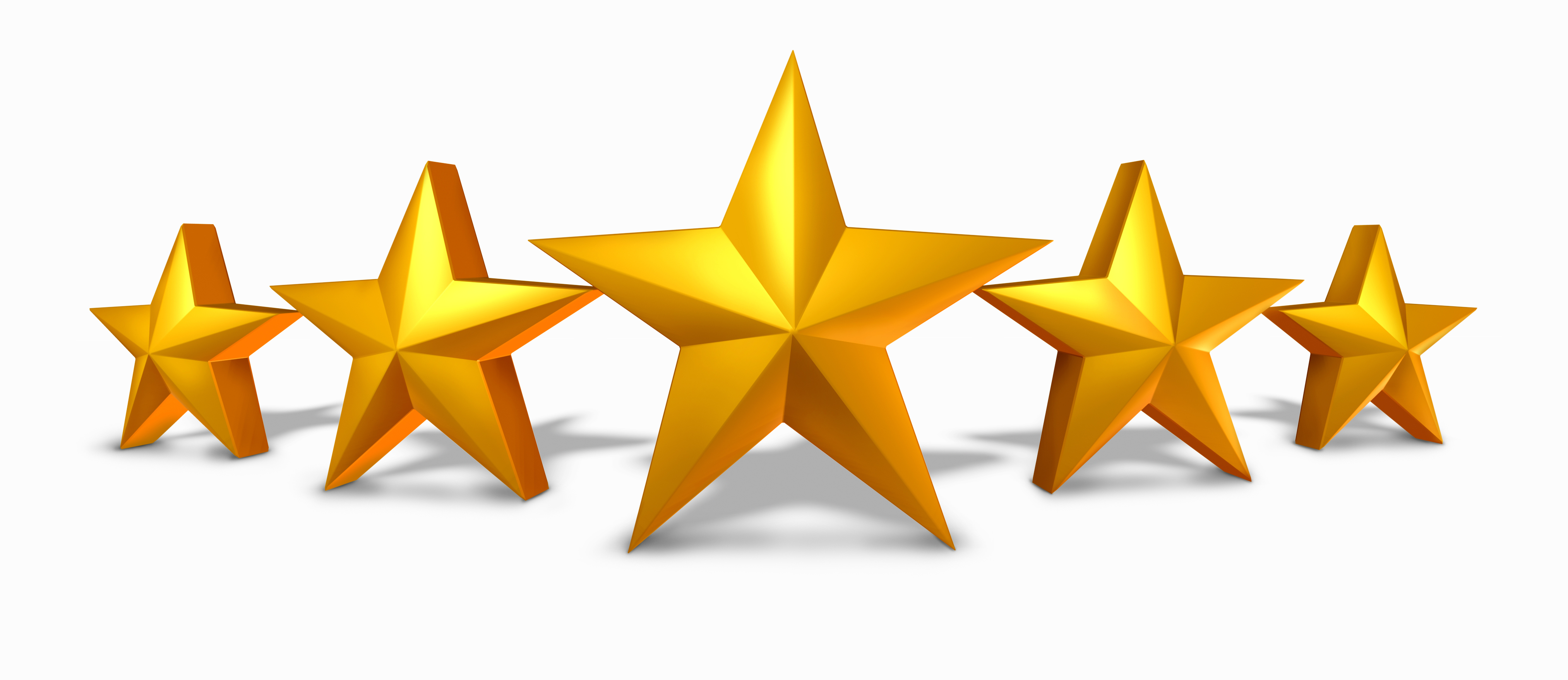 Angie and Aden were a huge help and very knowledgable with helping us pick out a high quality mattress. That suited our needs. Thank you very much. The service was so friendly that if i ever need another mattress i will return to lebeda.  Jambi King Google Review 8/1/20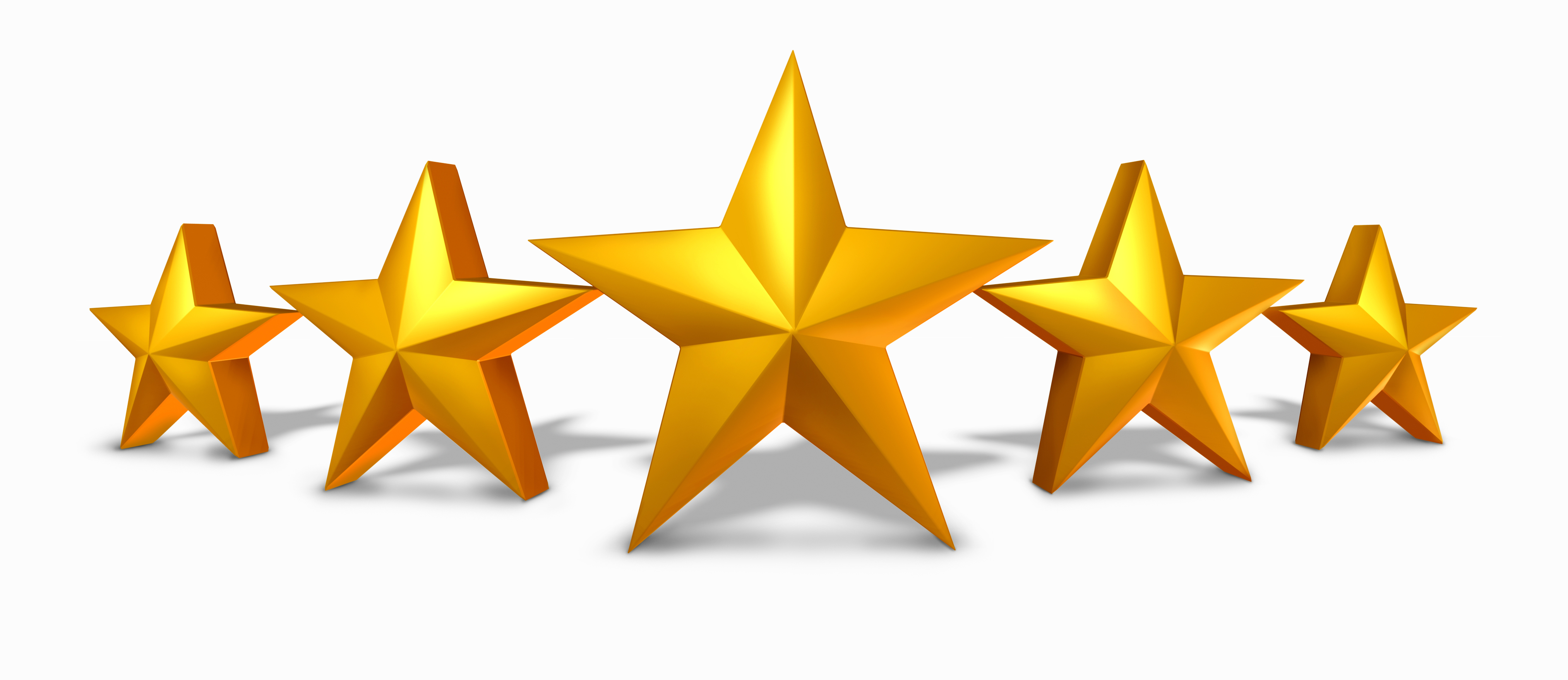 I had a positive experience at Lebeda Mattress Factory: the staff were friendly and helpful in assisting me select the best mattress for my needs. Having it delivered was hassle free as well. Nothing but good things to say.  Ben Szot Google Review 8/1/20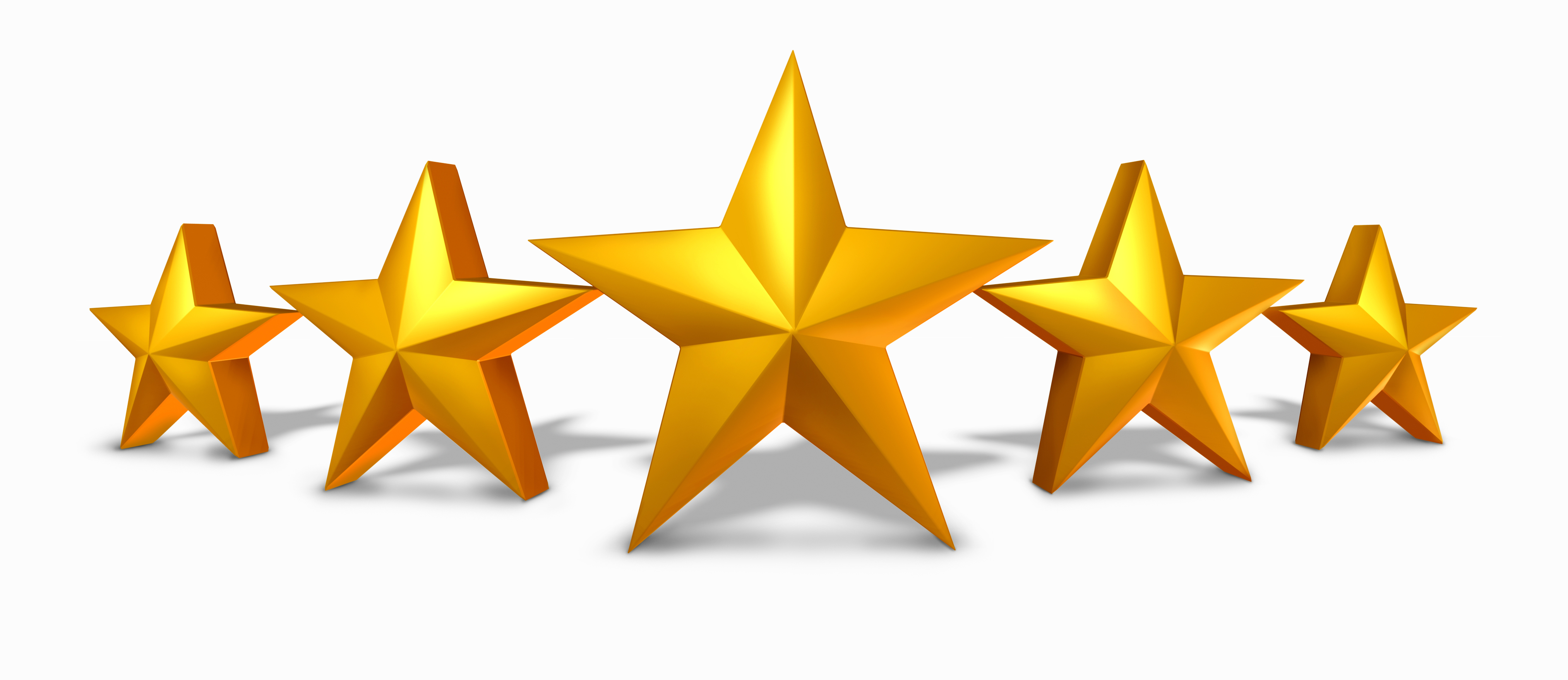 Second purchase from this store.The first bed we bought from hear has lasted very well and we love it but we need a larger bed now. Great place to buy a bed reasonable prices good beds and helpful staff.  Kelly VanDusen Google Review 8/1/20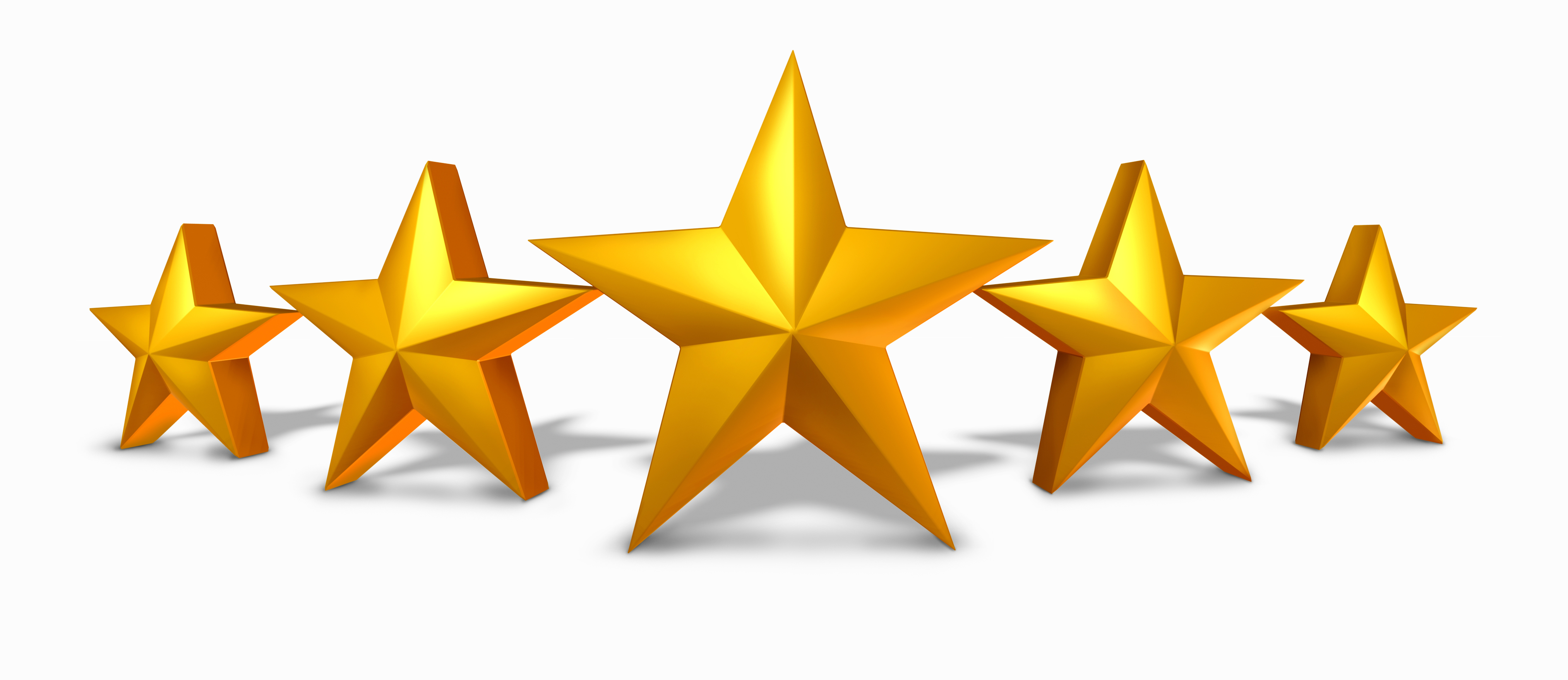 Kris listened to our needs and taught us about what to look for in a mattress. She was comfortable in letting and leading us towards what we wanted at our price point. Those are the marks of a truly great salesperson!  Nate K Google Review 8/1/20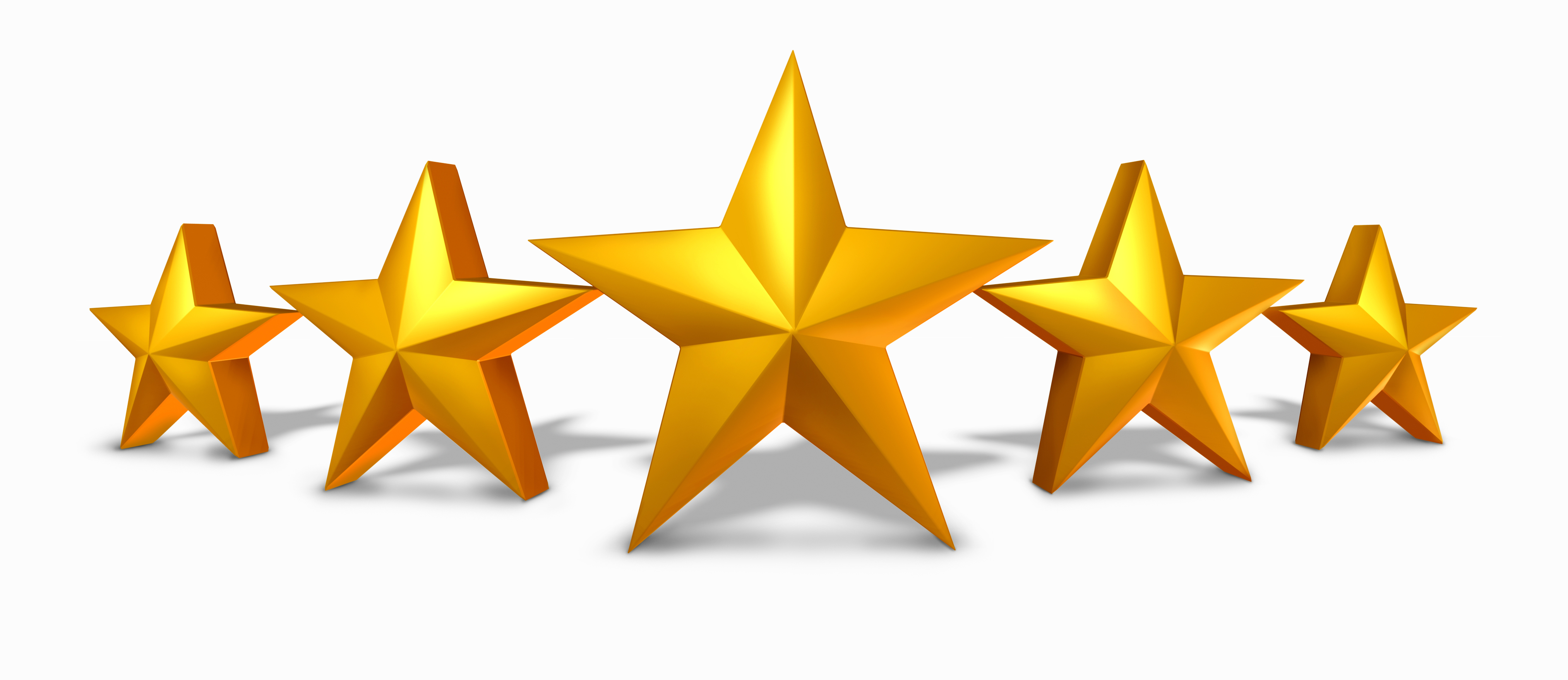 Qwanisha was Amazing! She was Kind, informative, knowledgeable, and Professional. She gave us the time we needed to talk about the beds she gave us options and most of all she didn't pressure us at all. I will come back to her any day!  Mrs. Boss Lady Booth Google Review 7/31/20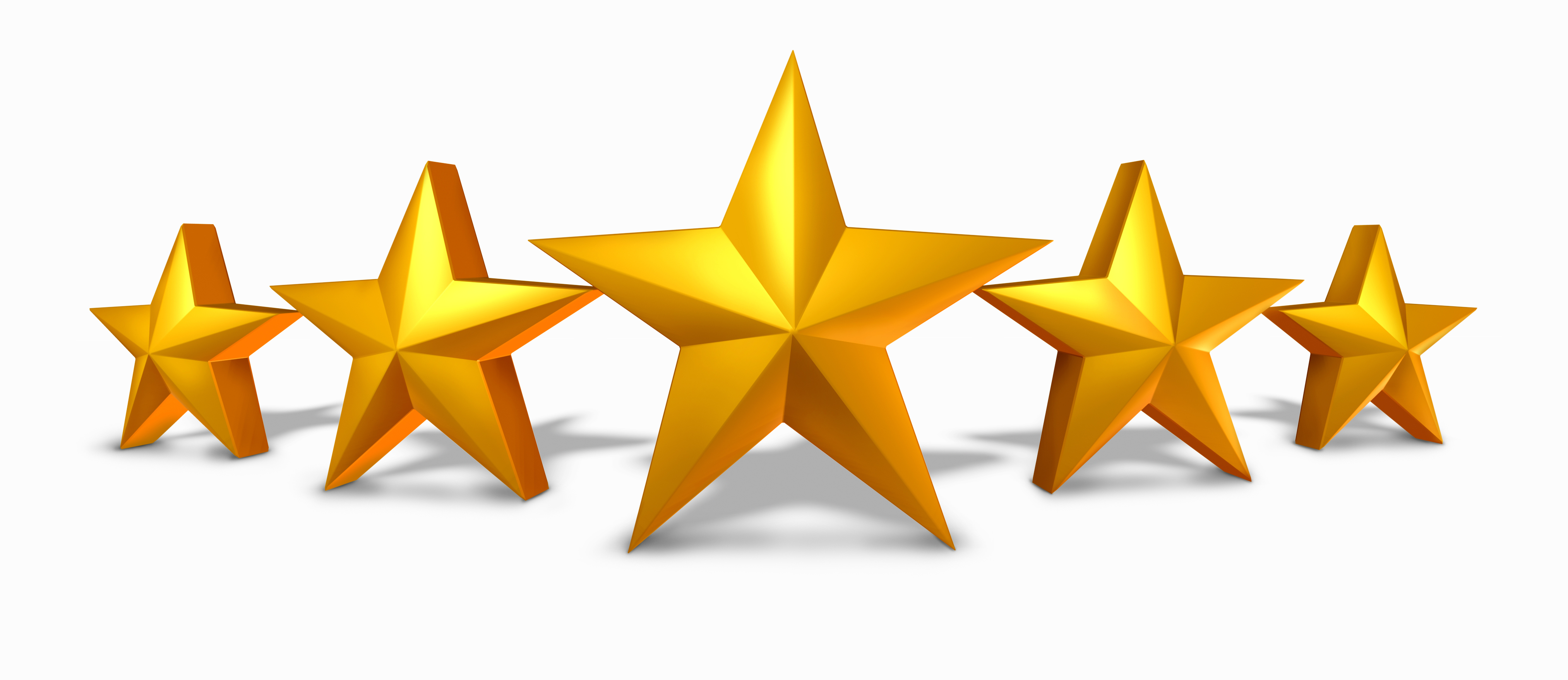 If you're in the market for a mattress, make the Lebeda store in Ankeny your first stop. No high pressure sales, we worked with Taylor who listened to our needs. After trying several other competitors, this too will be our first stop when it's time to replace our other mattresses. Jill Meinke Google Review 7/30/20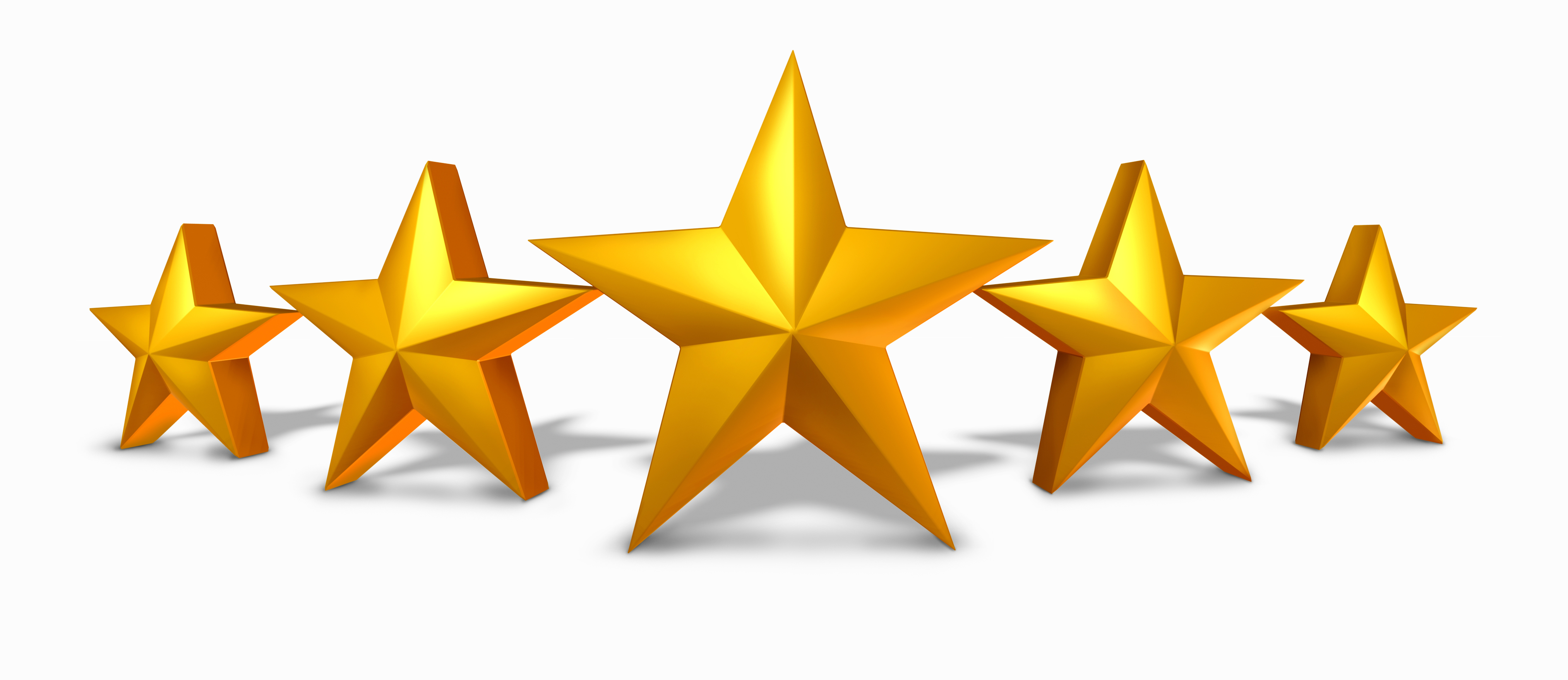 Love our mattress, pricey but worth it. Kristen Miller Google Review 7/29/20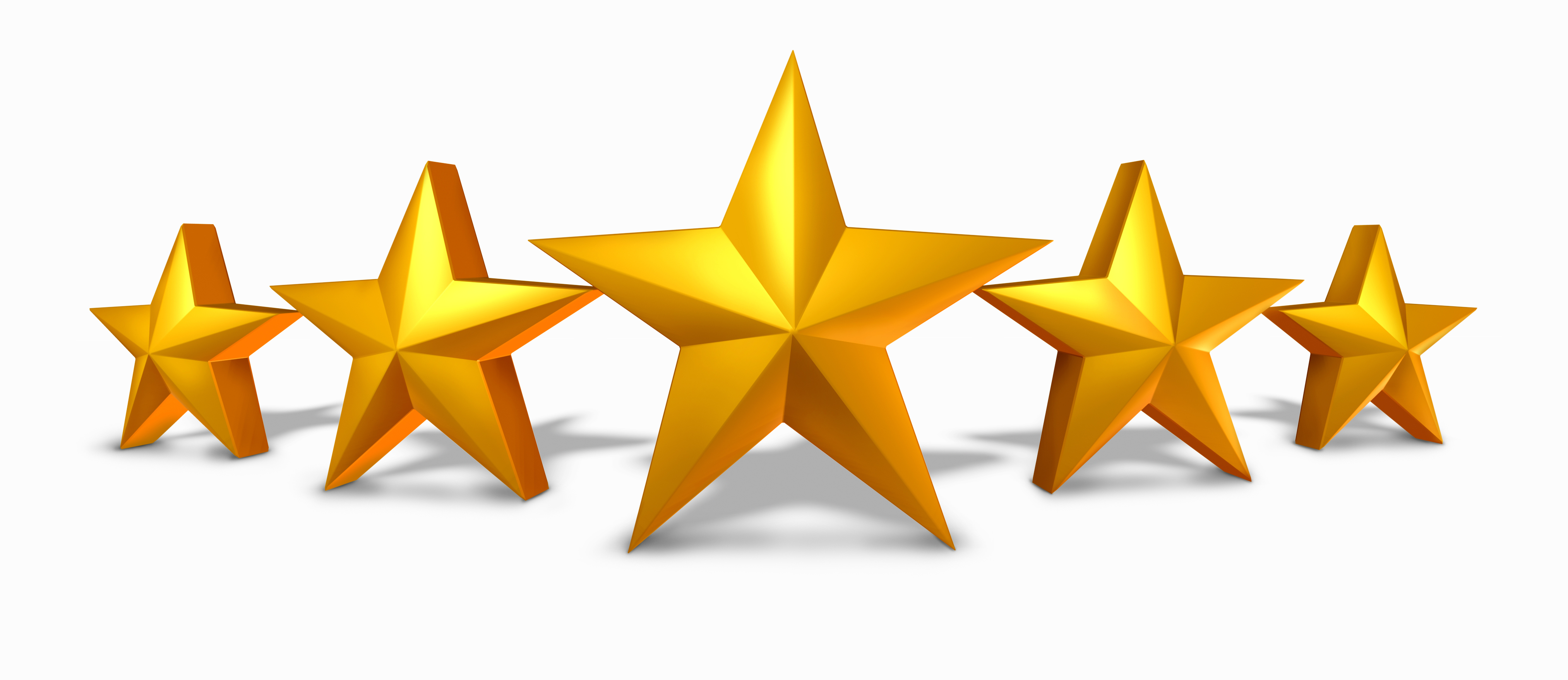 I needed a new twin mattress for my day bed. I walked into Lebeda and was greeted with such kindness. The Sales person wore a mask, as did I and we distanced ourselves. I told him what I needed and he helped me find the right one! Another great perk is free delivery!! I will have my mattress in several days!! Thank you Lebeda for your great service! Linda Coyer Google Review 7/28/20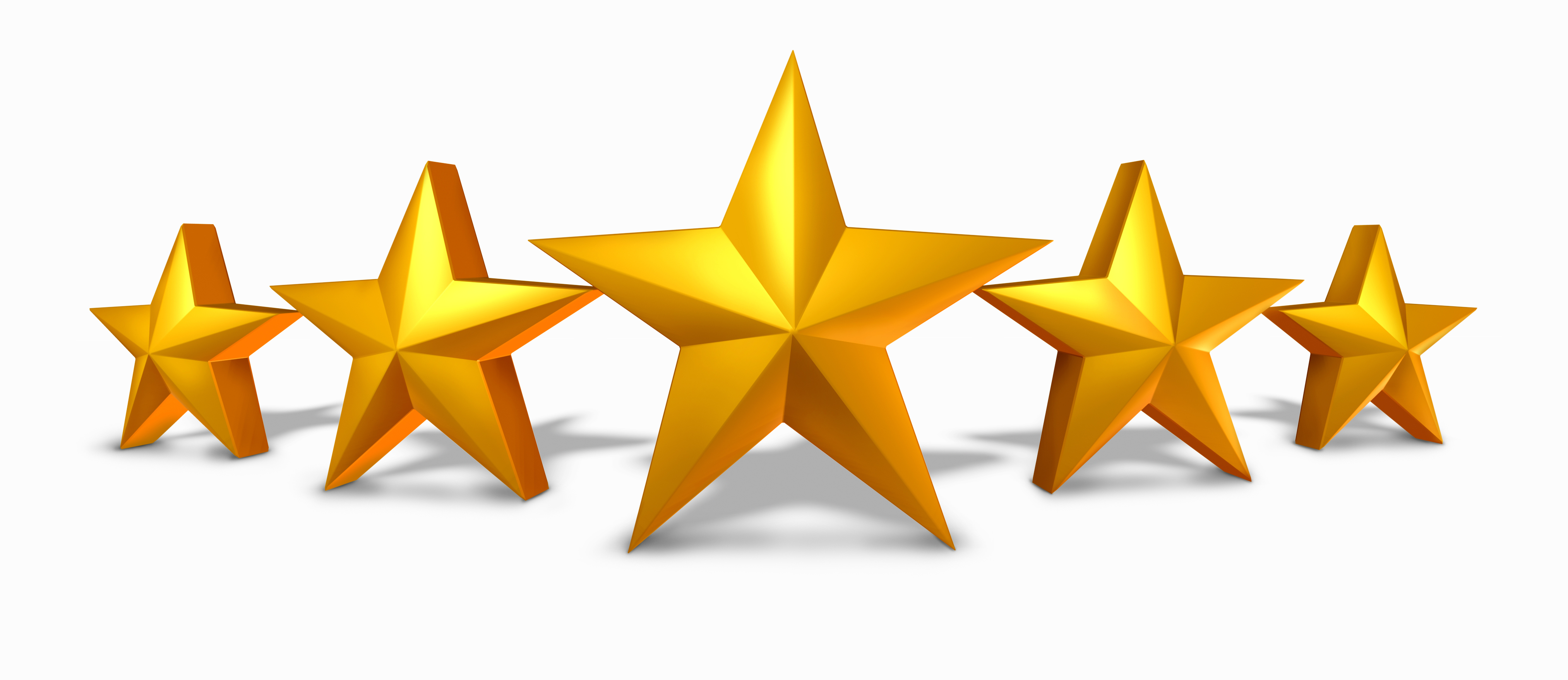 Beautiful store and lot's of choice for every budget Romina Viola Google Review 7/28/20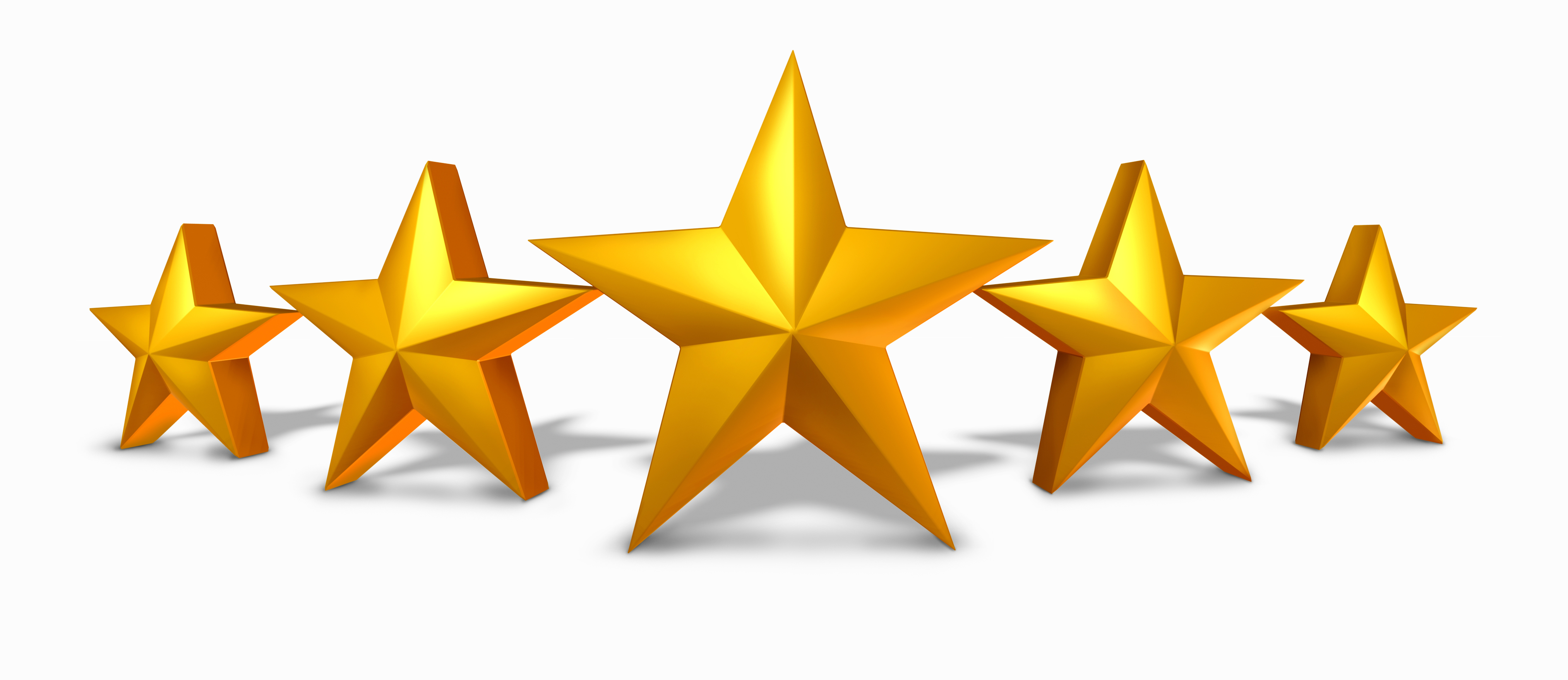 Angie was great! Helped us find a mattress and adjustable frame that will work great for our needs. She is very friendly and knowledgeable about the products and was able to guide us through the process. We got a really great deal on the set and the quality is great! Highly recommend! Sandy Moore Google Review 7/26/20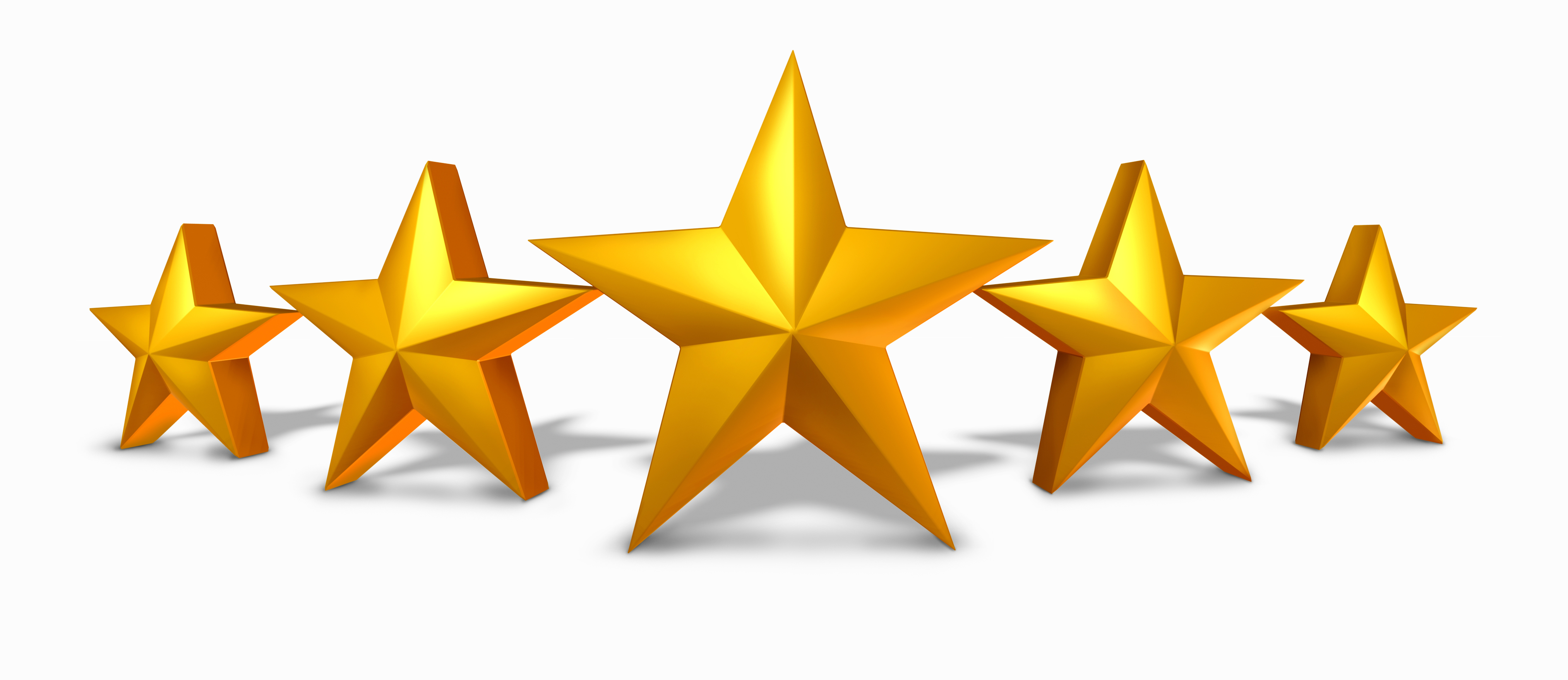 Very nice and helpful. Very transparent in prices and accommodating with delivery!  Staci Eastman Google Review 7/24/20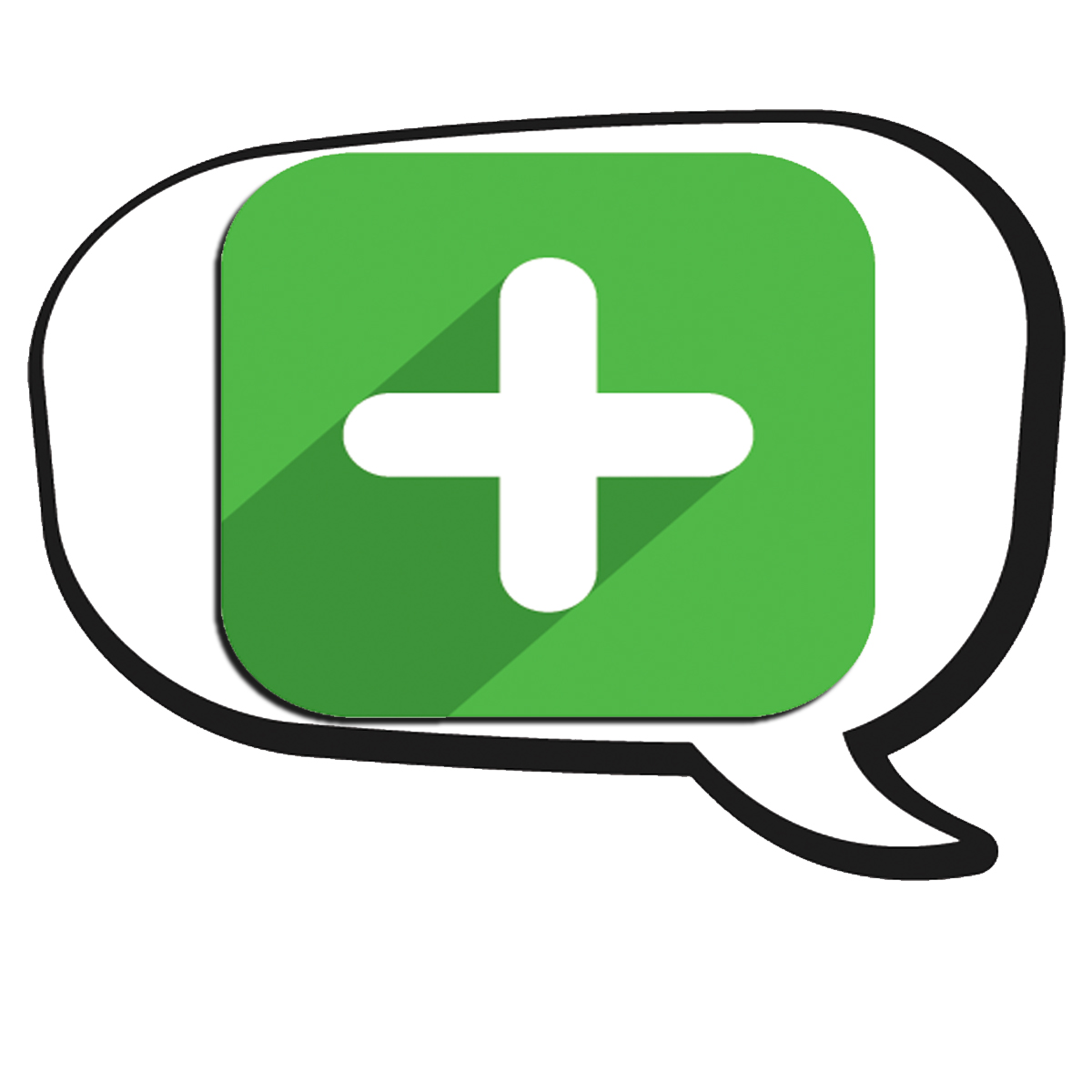 Have a very good experience while shopping in the DBQ Lebeda store. The store was very clean, which made us feel comfortable during these difficult times. The salesperson we had was very knowledgeable of the products and was a very nice person. Will continue to recommend your store to our family and friends. Thanks- The Sullivan's Podium message 7/23/20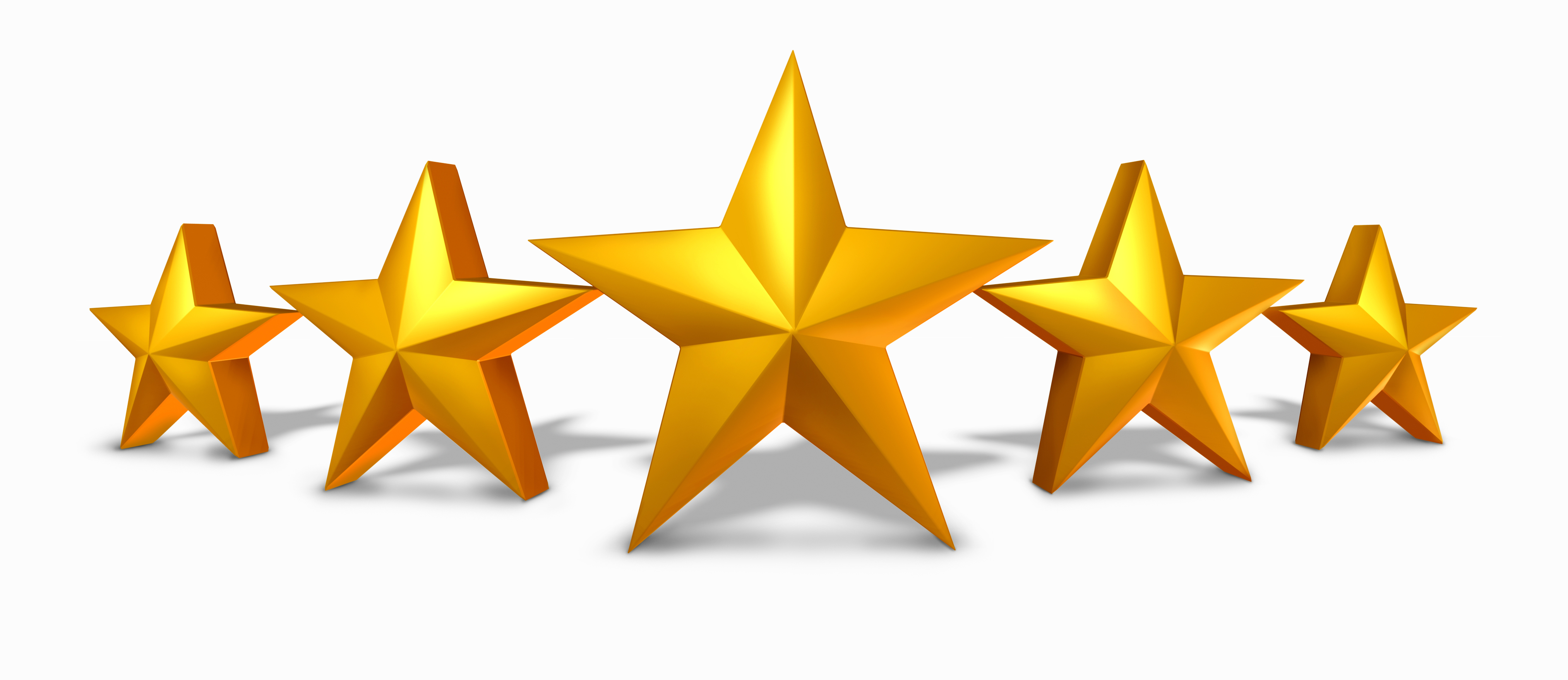 Great quality and service.  Skyler Pike Google Review 7/22/20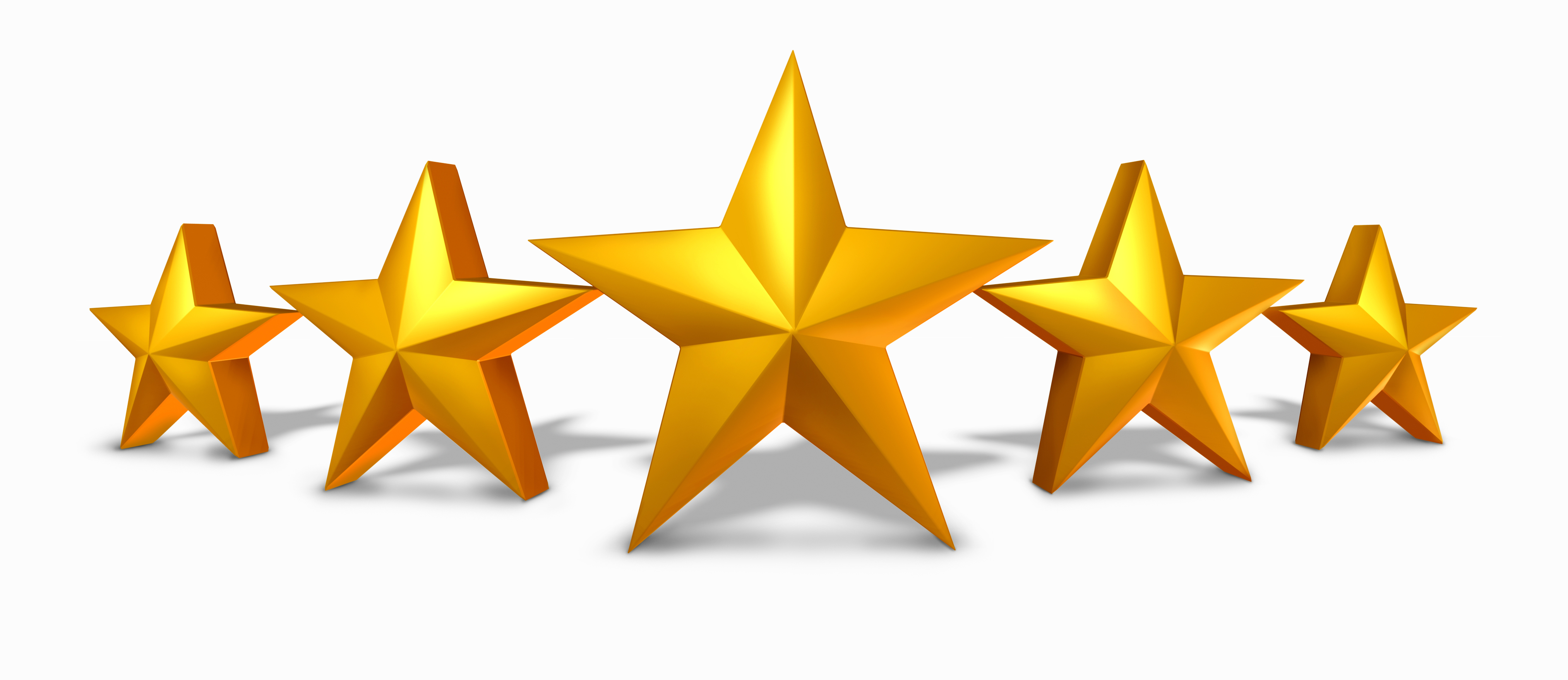 Laura was efficient and knowledgeable re the custom mattress I was ordering for our travel trailer. She made the process quick and easy! Kathy Budge Google Review 7/22/20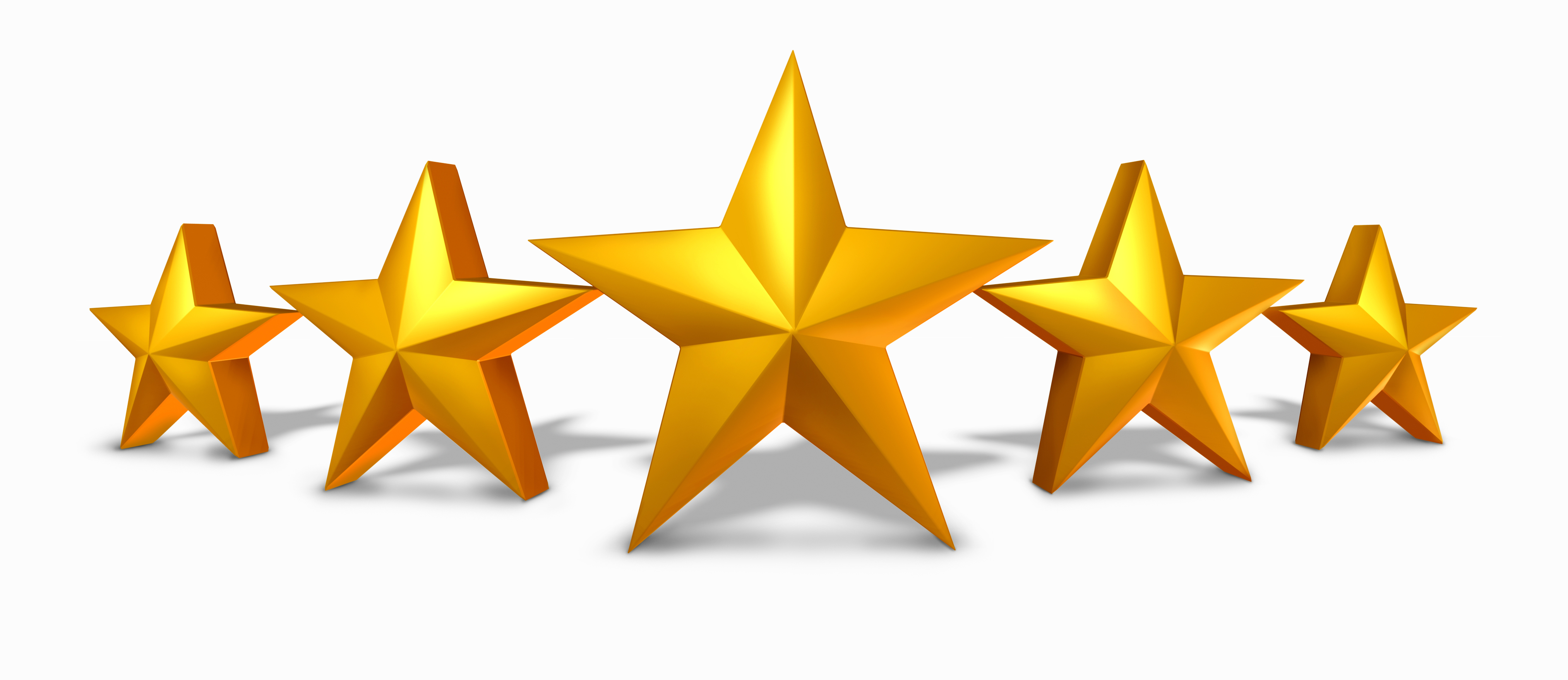 Very helpful. The gentleman did not feel like he was hovering or pressuring us into buying at all. Great prices!  Stephanie Crowder Google Review 7/20/20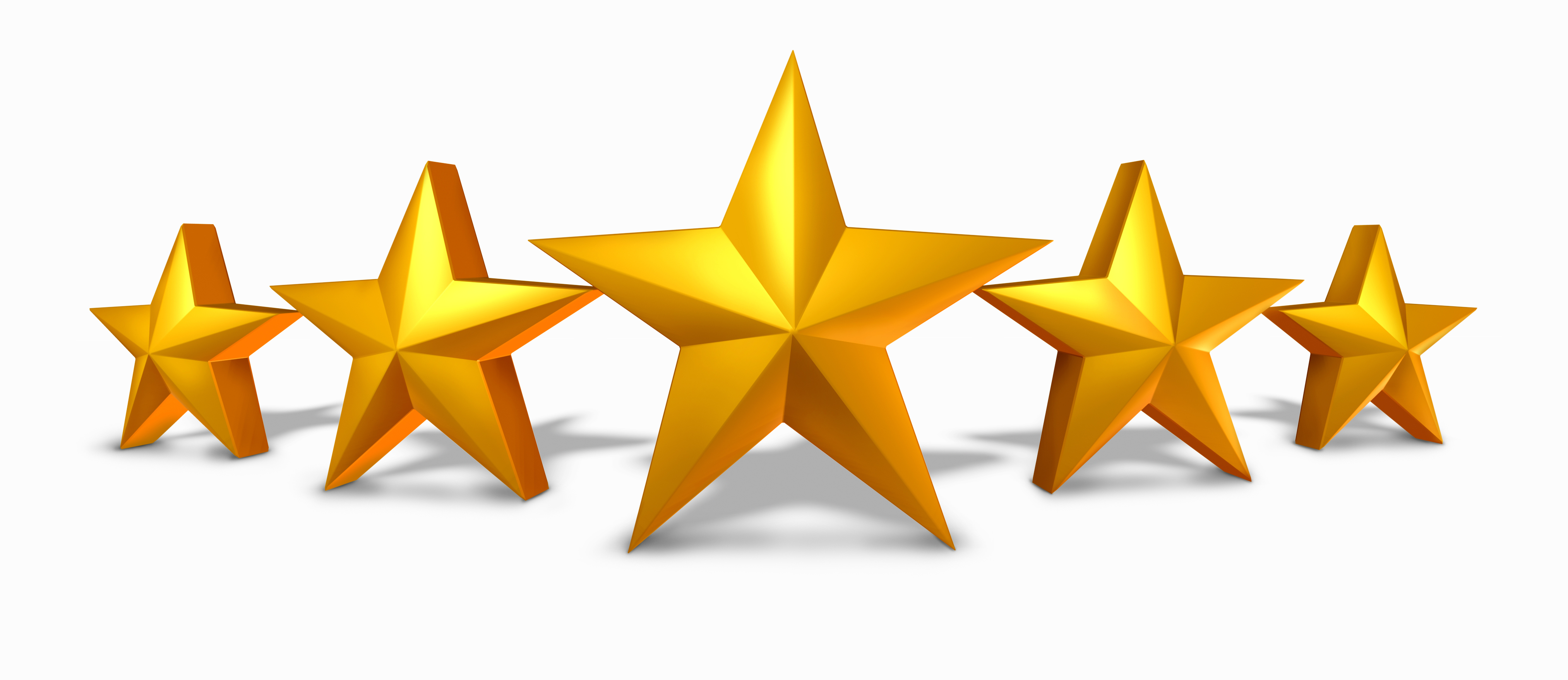 We've used Lebeda twice now, and after doing a lot of shopping around we felt we got the most for our money. The staff is very friendly and knowledgeable about their products.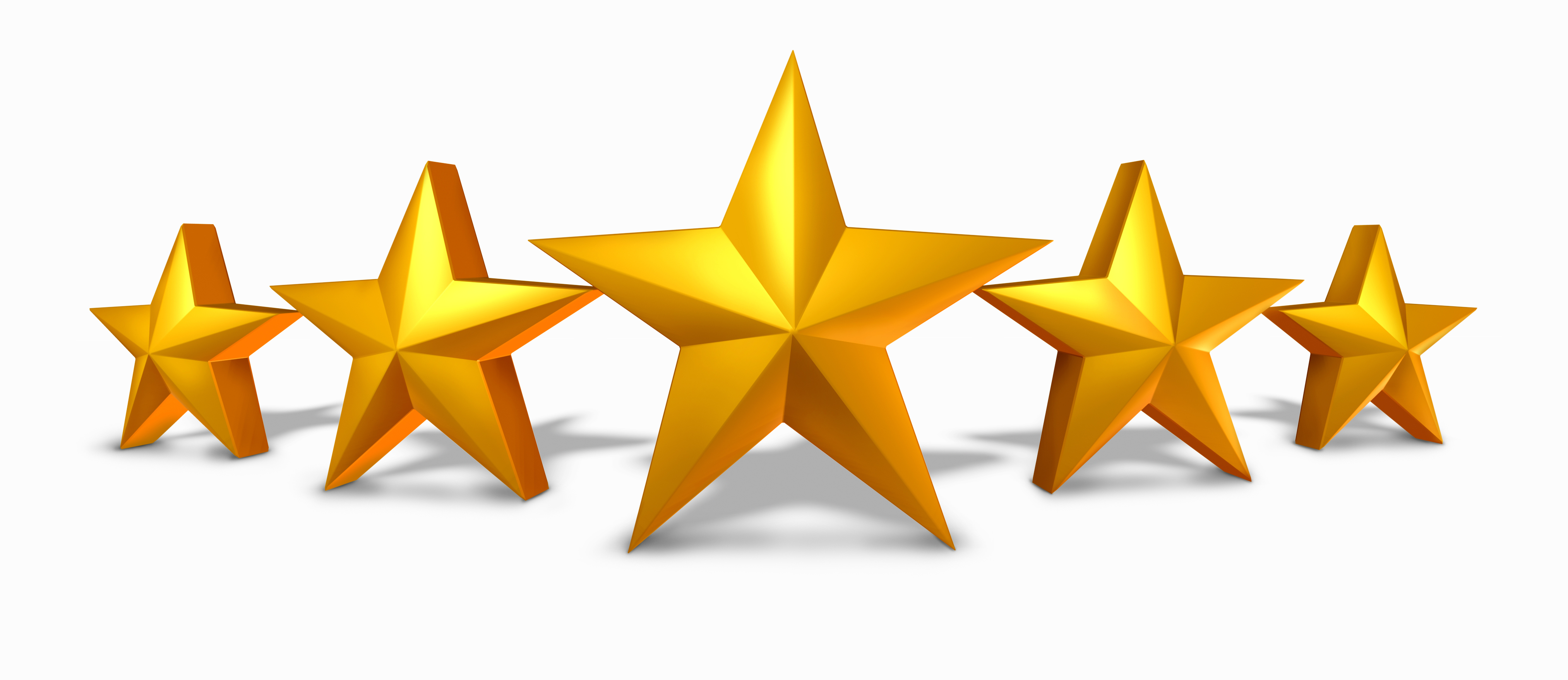 Excellent service! Flexible and very accommodating!  Jodi Suther Google Review 7/18/20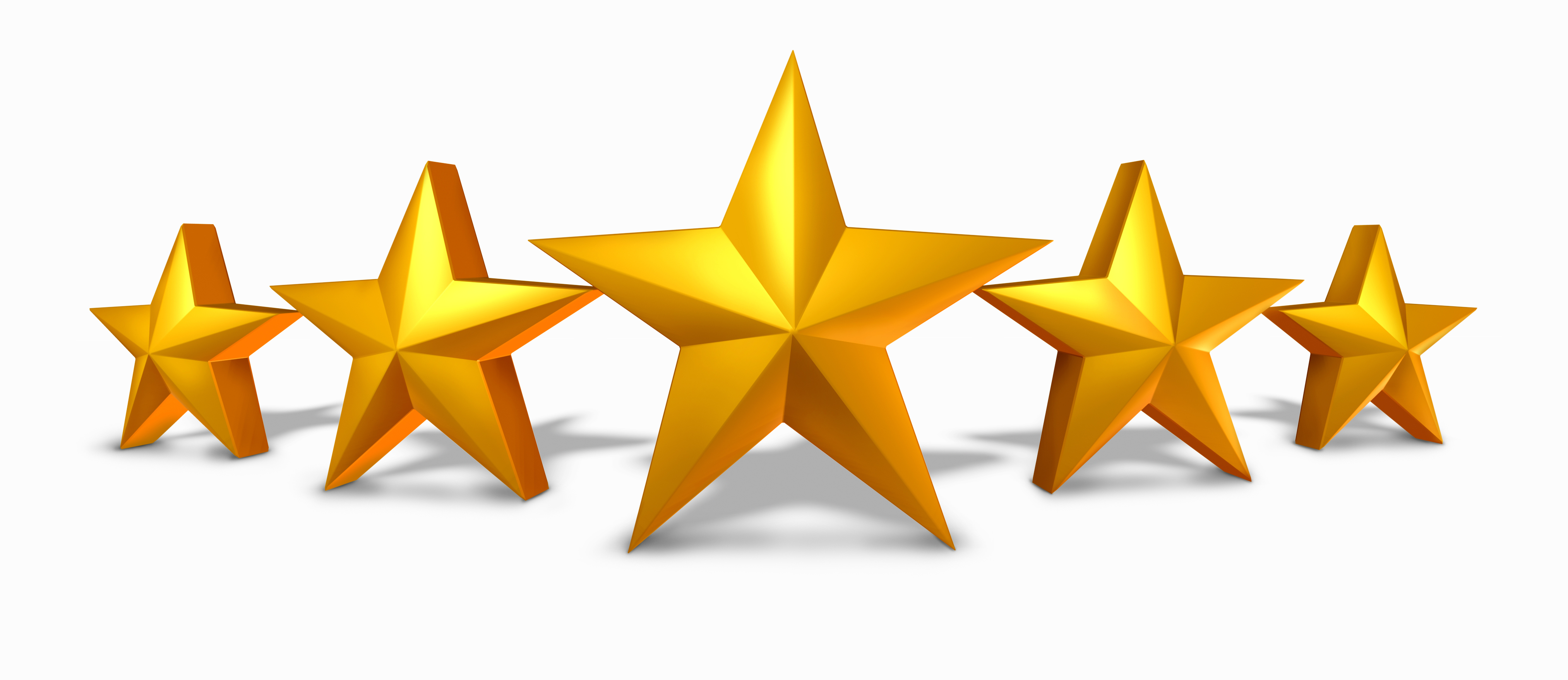 The manager is really nice!! Employee was great too!! Very easy to do business with!  Willie Hegna Google Review 7/17/20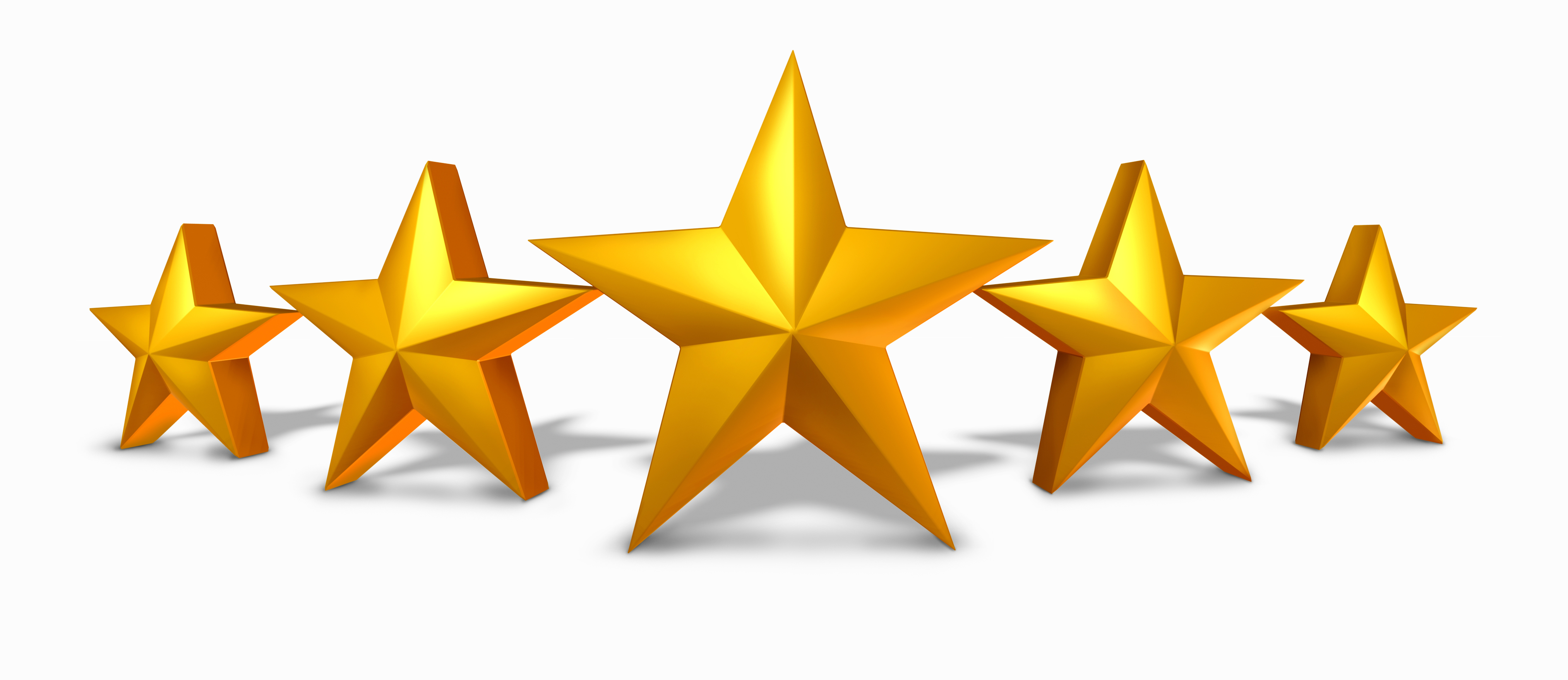 Lebeda was AWESOME.. polite, helpful salesman and speedy – prompt delivery.. thank you lebeda.. we will always turn to you for any beds in the future….. Julie Crozier Google Review 7/16/20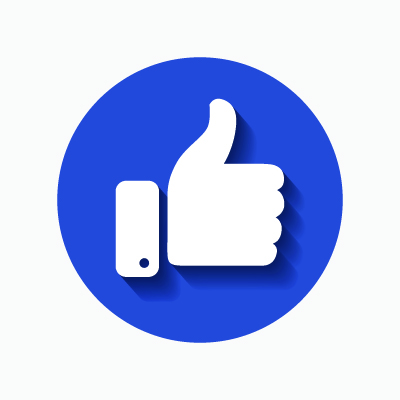 Just recently bought a mattress from here and couldn't be happier! Christina was awesome to work with since me and my boyfriend have opposite likes when it comes to beds and she was able to find the happy medium for us! Our daughter was also with us (18 months) and she was able to run around the show room and even got a toy out of the deal. Kamber Rudiger  Facebook Recommendation 7/15/20 ·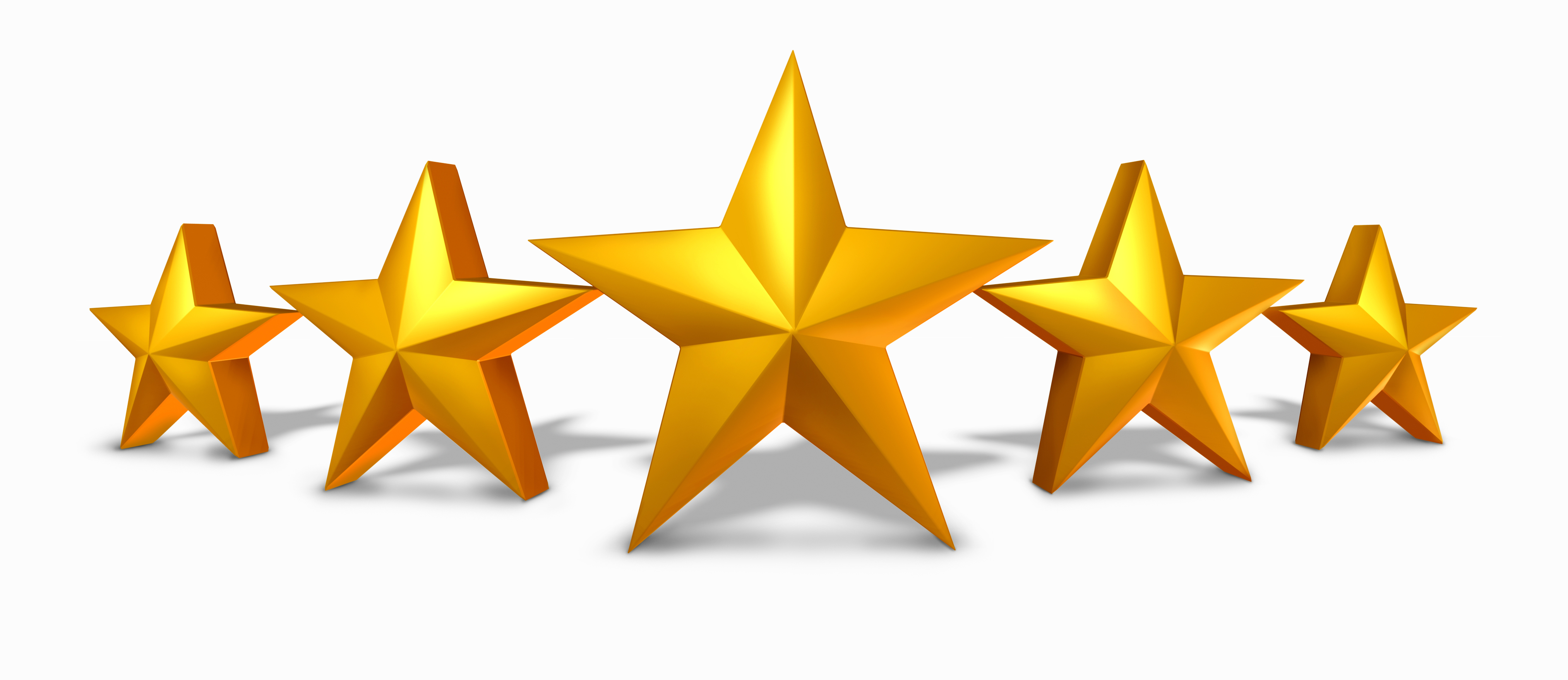 Friendly and helpful! David Chung Google Review 7/14/20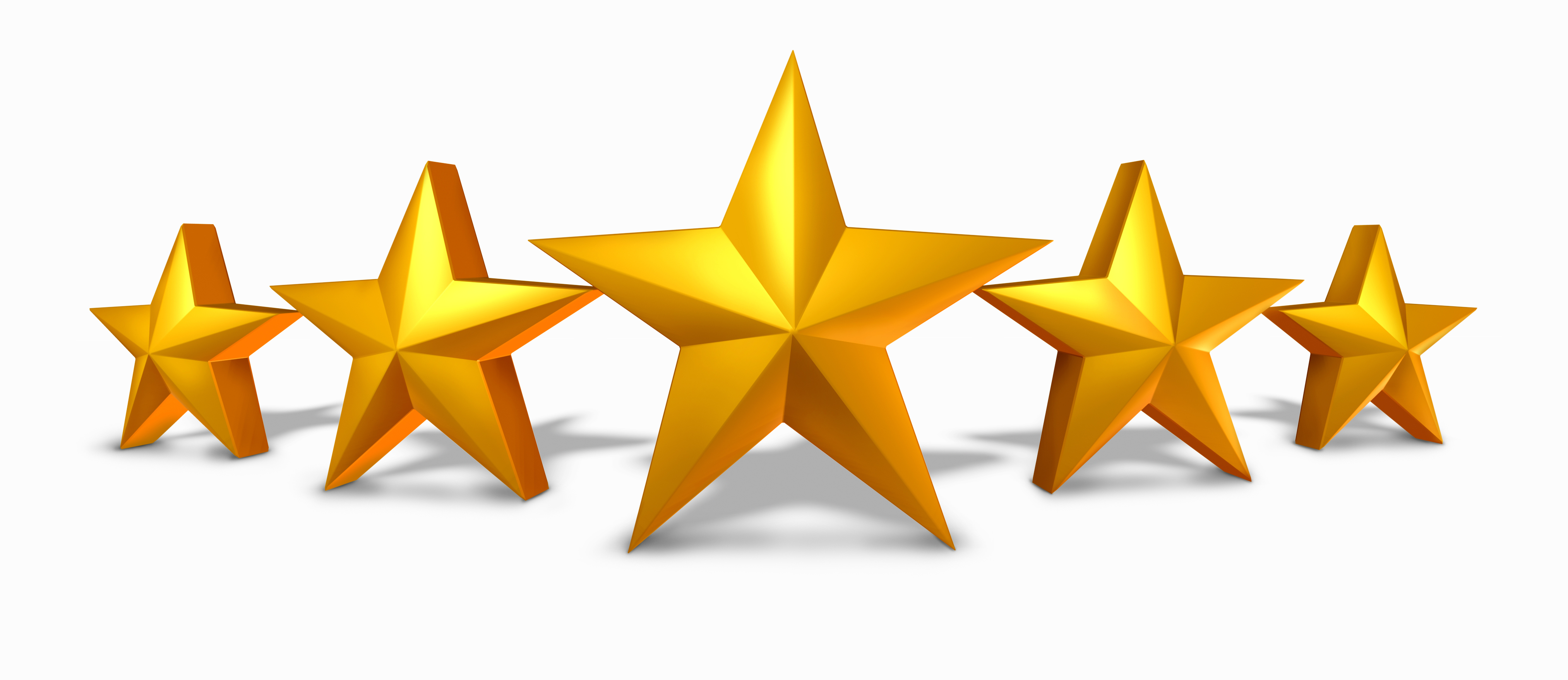 Great experience all around. Excellent customer service. Clint made the buying experience comfortable and easy going. The gentlemen who delivered the mattresses were friendly and professional. We have purchased our last 5 beds from here and I highly recommend this place. Ryan Hansen Google Review 7/11/20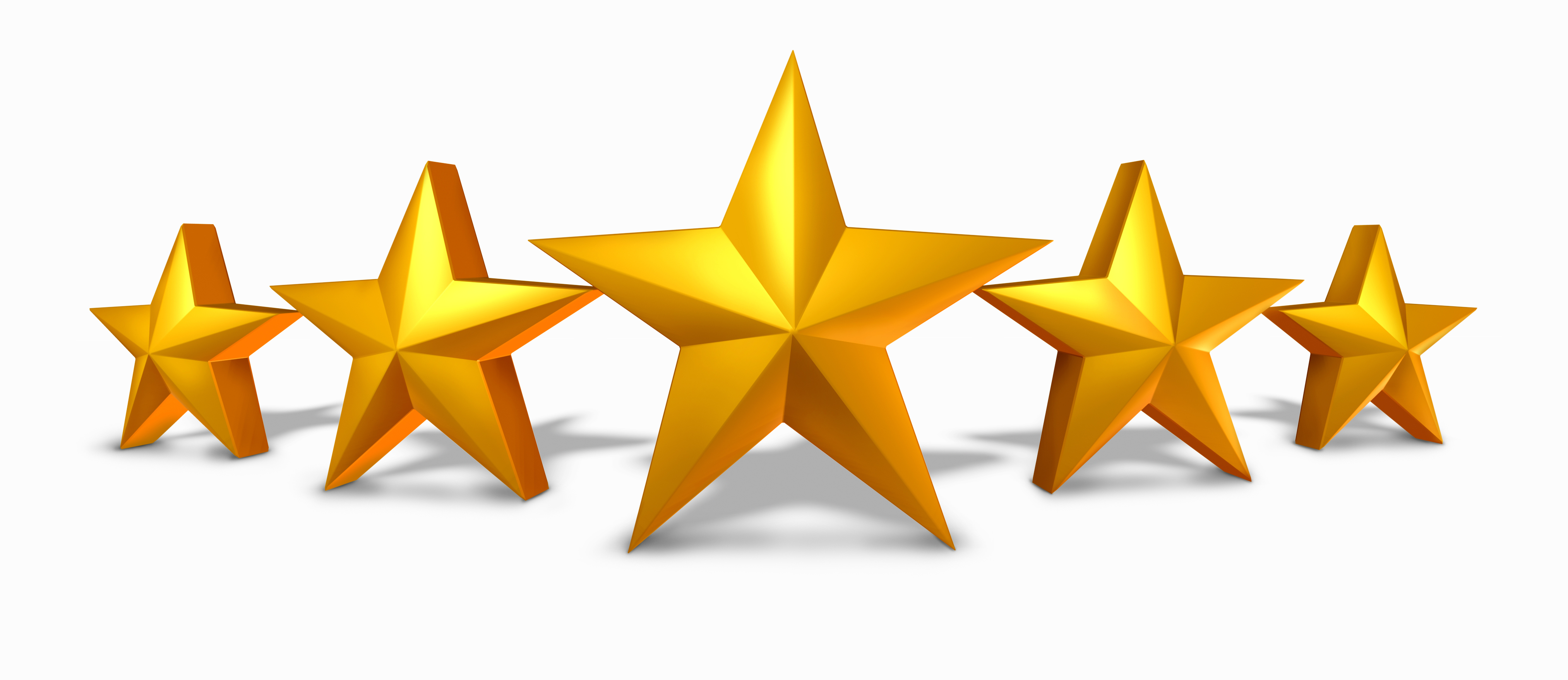 We have used lebeda for all our bedding needs. They provide amazing beds at reasonable prices. Their staff is beyond friendly and helpful. Delivery was quick and efficient.  Shelly Conlon Google Review 7/10/20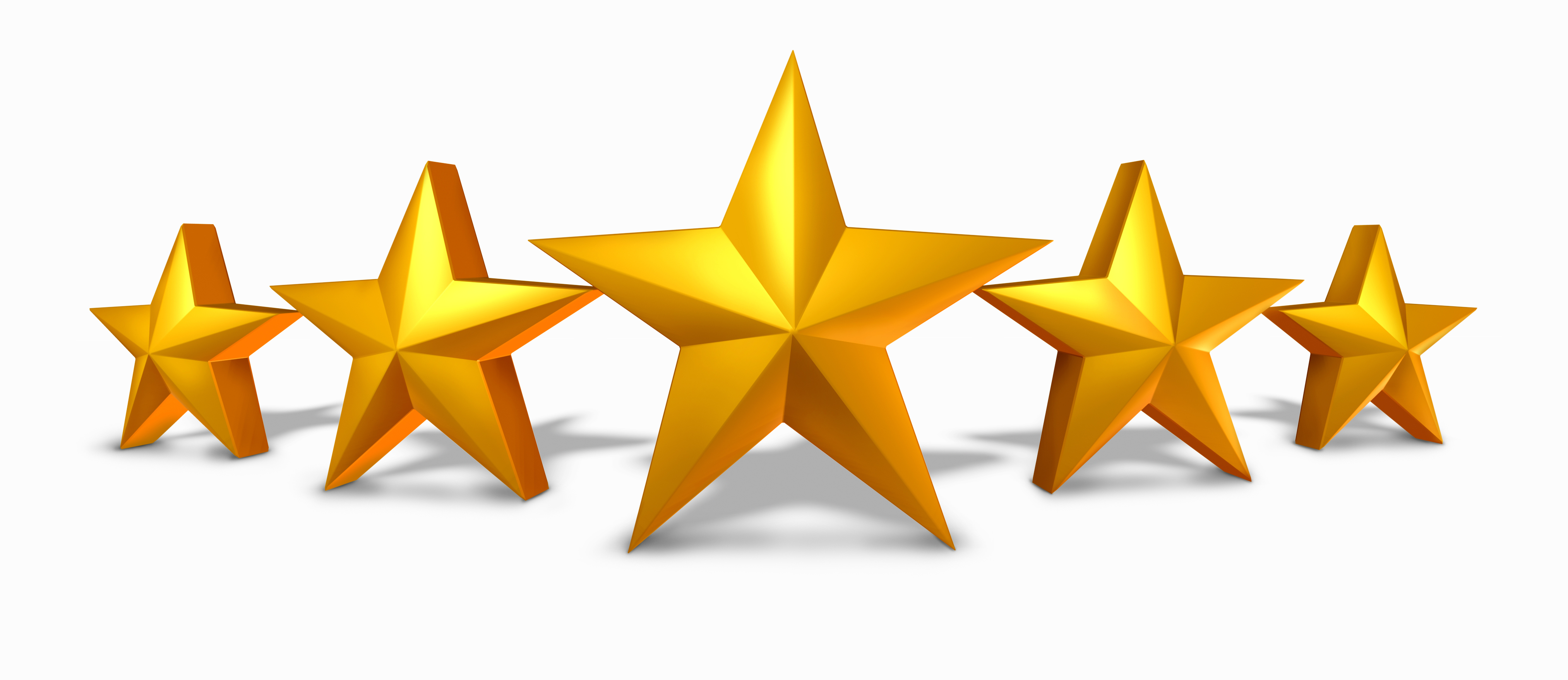 Very nice experience, Angie was very kind and helped me find the best one for the price. Thanks a lot!  Marty Kalloway Google Review 7/10/20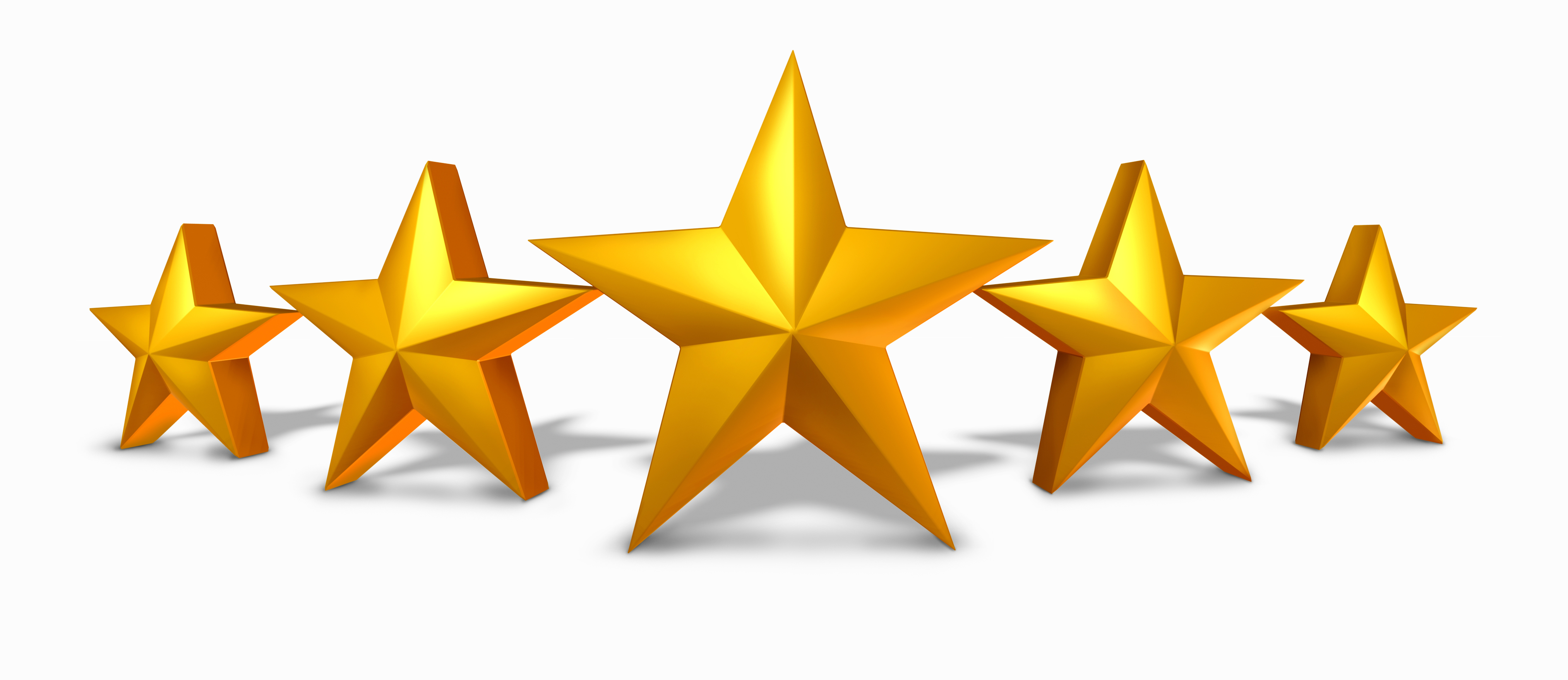 Very pleasant, friendly and customer oriented representative – Angie On time and clean delivery Highly recommended to other potential customers great Job: "do it right the first and all times" Reinhold Google Review 7/9/20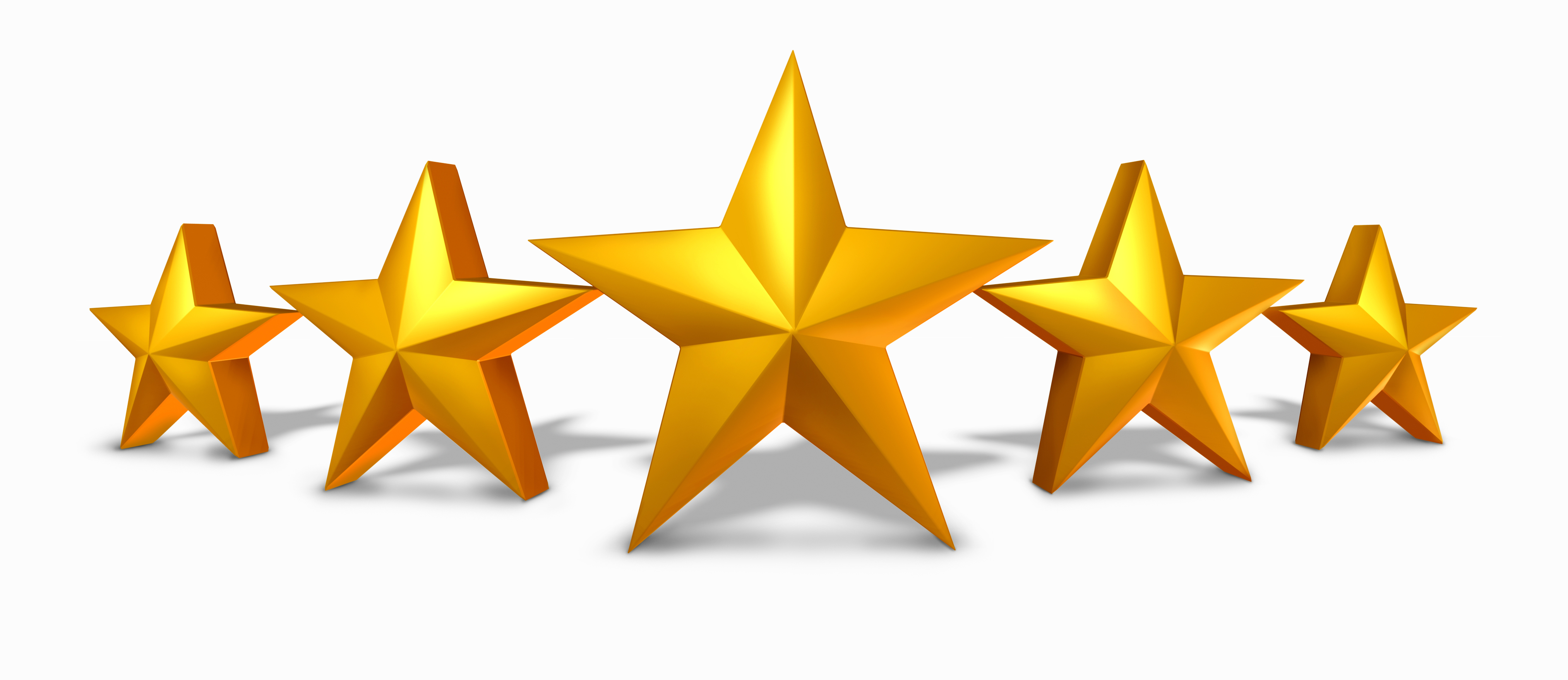 Clint was knowledgable and got me exactly what I needed right away! Gonzalo Walker Google Review 7/9/20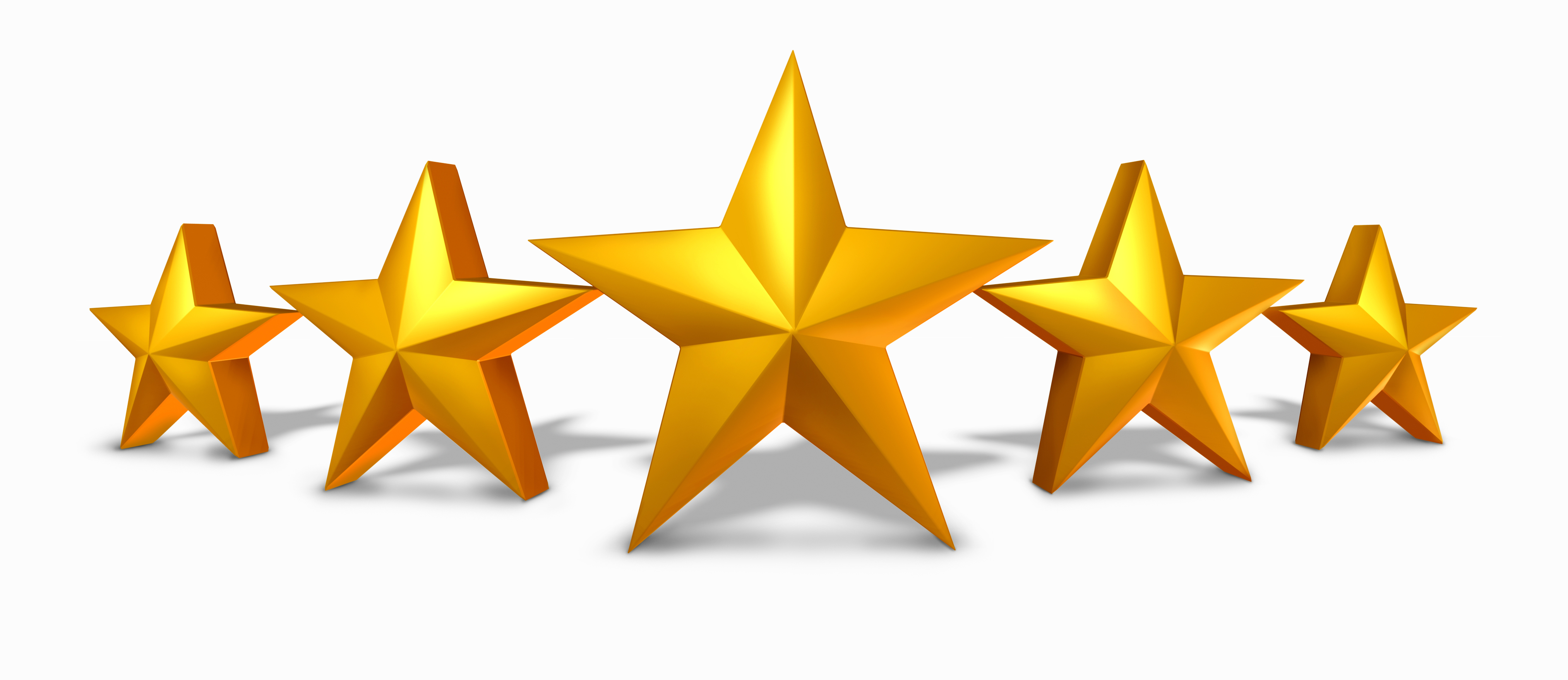 Purchasing my bed from Lebeda was hands down the best experience all around! Taylor was very helpful and engaged in finding me the perfect bed (the Quanta) to meet all of my comfort needs! He answered my questions genuinely, provided five star customer service, was efficient in handling my purchase, and was a real joy to talk with! He genuinely cares about his customers, and this will be the place I continue to purchase beds for my home from now on! Thank you Taylor for taking such great care of me and following up to make sure I was pleased with my bed!  Nina Chadderdon Google Review 7/8/20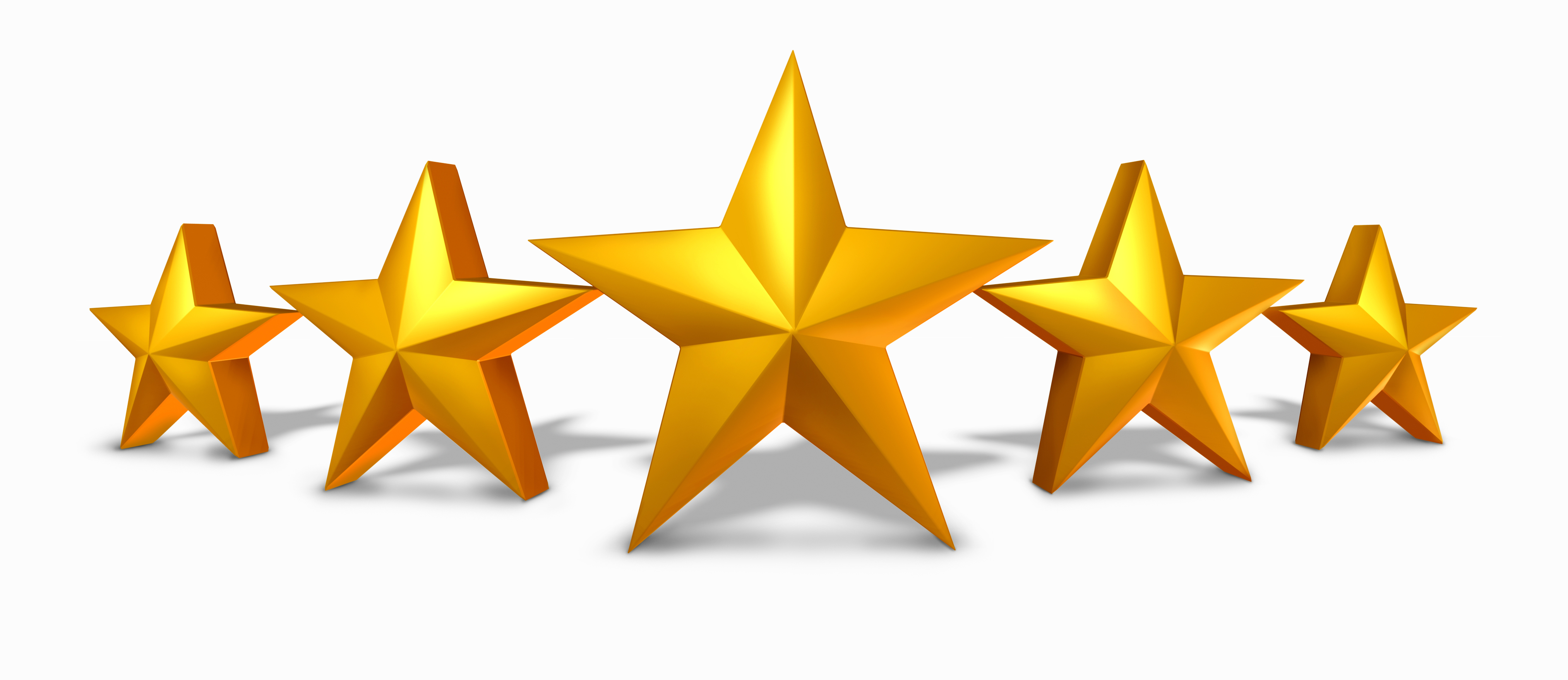 My wife and I went out looking for a new mattress and ended up at Lebeda in Dubuque. If I would've known how good an experience it would've been and how amazing the help was, we would have gone there first! They will be our only place for bedding from here on out for sure. The manager, Angie, was beyond helpful and amazingly personable. I wish more people that worked in customer service knew how to treat people like she does. Not to mention her husband was also extremely helpful with loading my truck as well as a great conversationalist! I can't thank them enough!  M Garapolo Google Review 7/7/20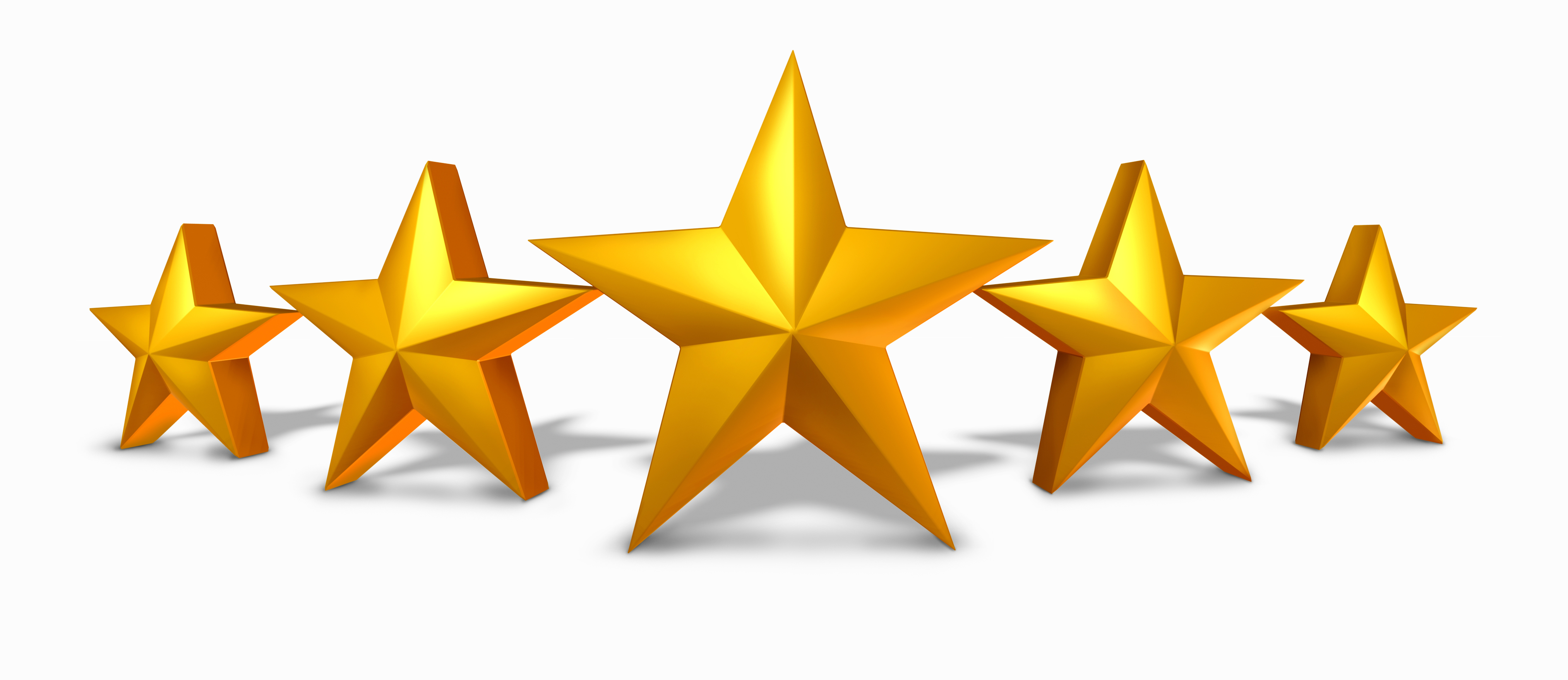 I needed a new box spring very last minute and I expectedly and they totally came through. Laura in East Moline was amazing and had it ready for me in an hour. They will be my first stop for my next mattress purchase.  Kathy Swett Google Review 7/6/20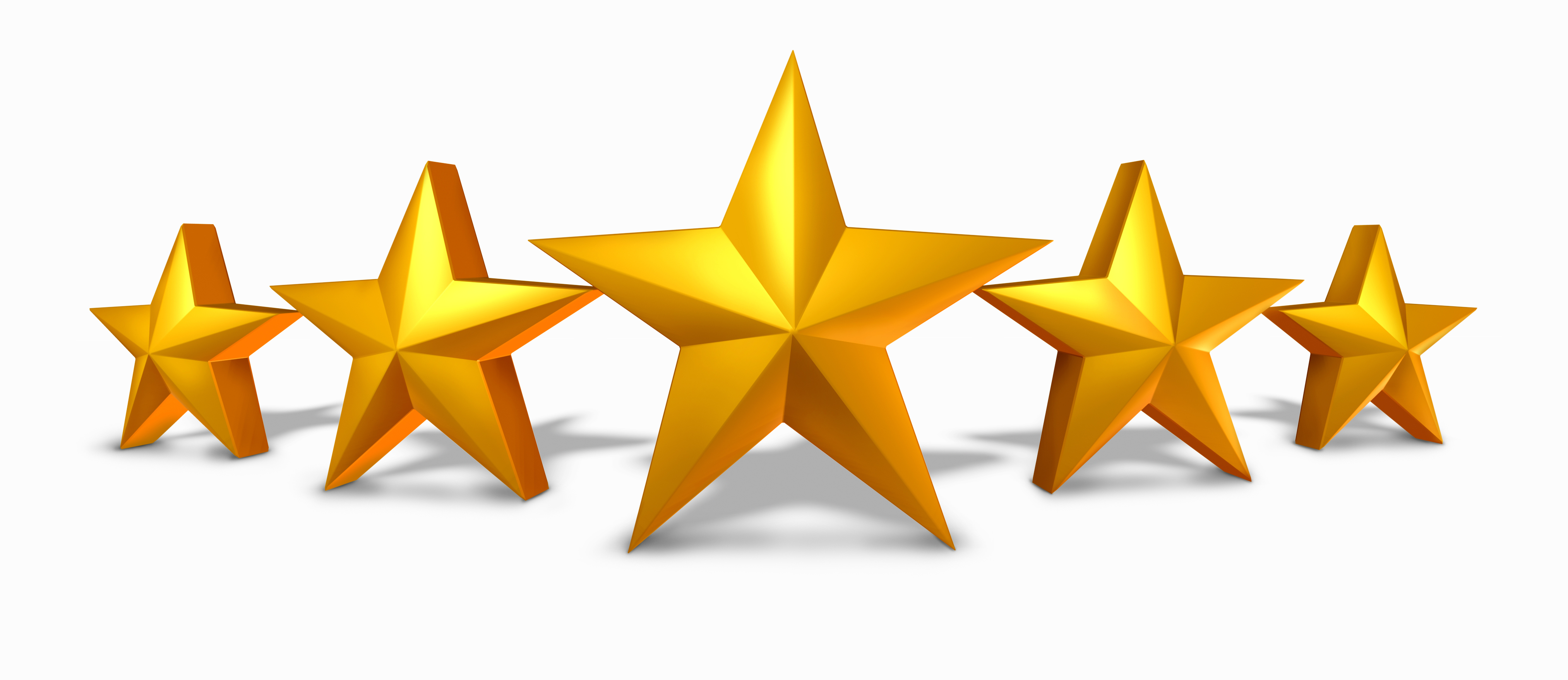 Angie was hands down amazing to work with. She was knowledgeable, knew the right questions to ask to help us find the correct mattresses for us. We always think about major purchase for a day or two – Angie understood, wrote down all information & prices for us to discuss at home. She was never pushy. We are happy with our purchases – new sheets, mattress and adjustable base. We appreciated Angie's patience with us. After several nights of sleeping on new mattress and adjustable base, we decided we might need short legs on the base. Angie came to our rescue, ordered shorten legs. Our shopping experience was amazing and we highly recommend Lebeda Mattress Factory of Dubuque. Kim Abing Google Review 7/6/20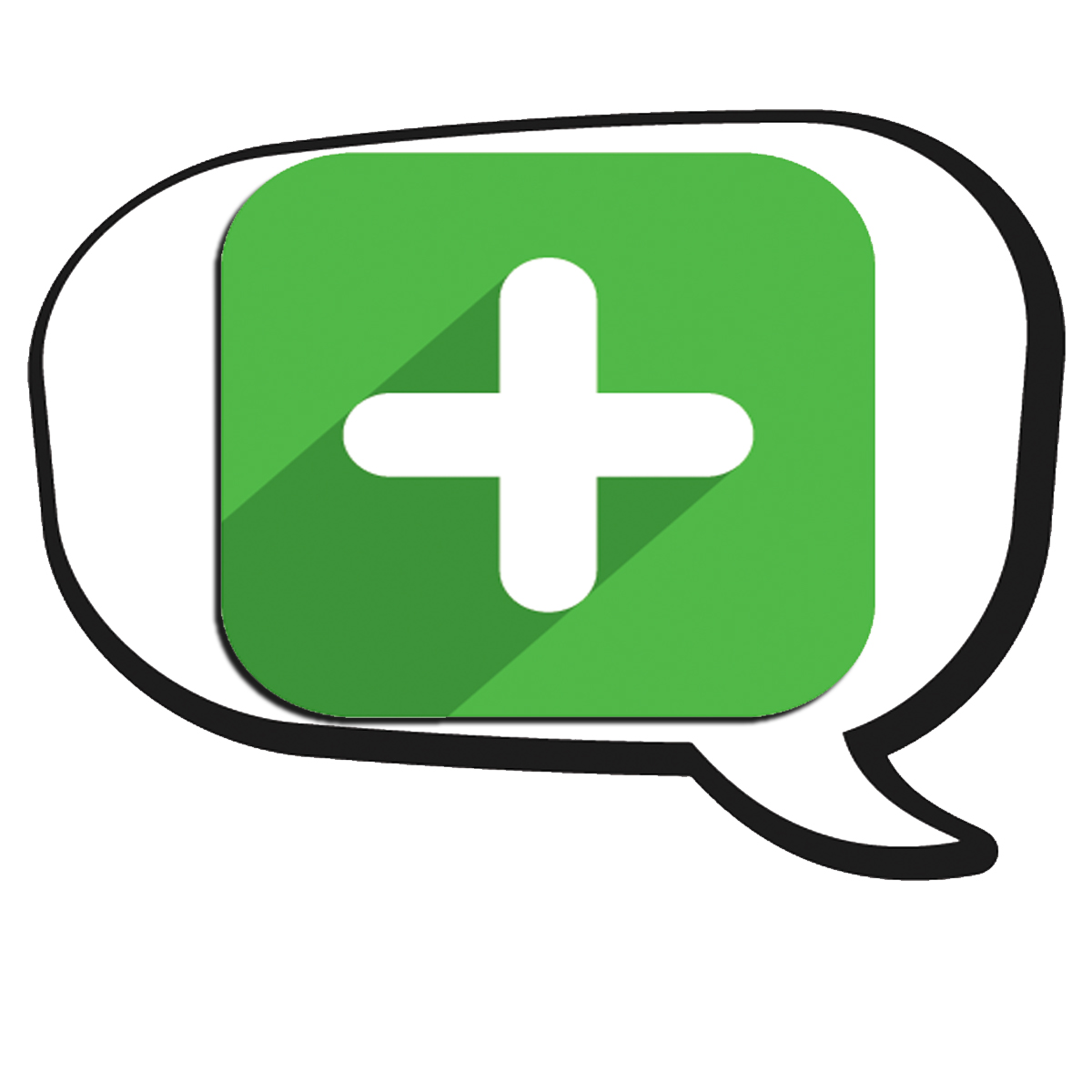 Just had a very restful night sleeping on our new mattresses and pillows from Lebeda.  Angie's expertise was much appreciated in helping us make the right choices. Damian and Bill were very courteous and skillful in delivering and assembling the beds. Also, we were pleased that they were wearing masks to protect themselves and us from Covid-19. Thank you. Elaine Matz Contact Us Message 7/4/20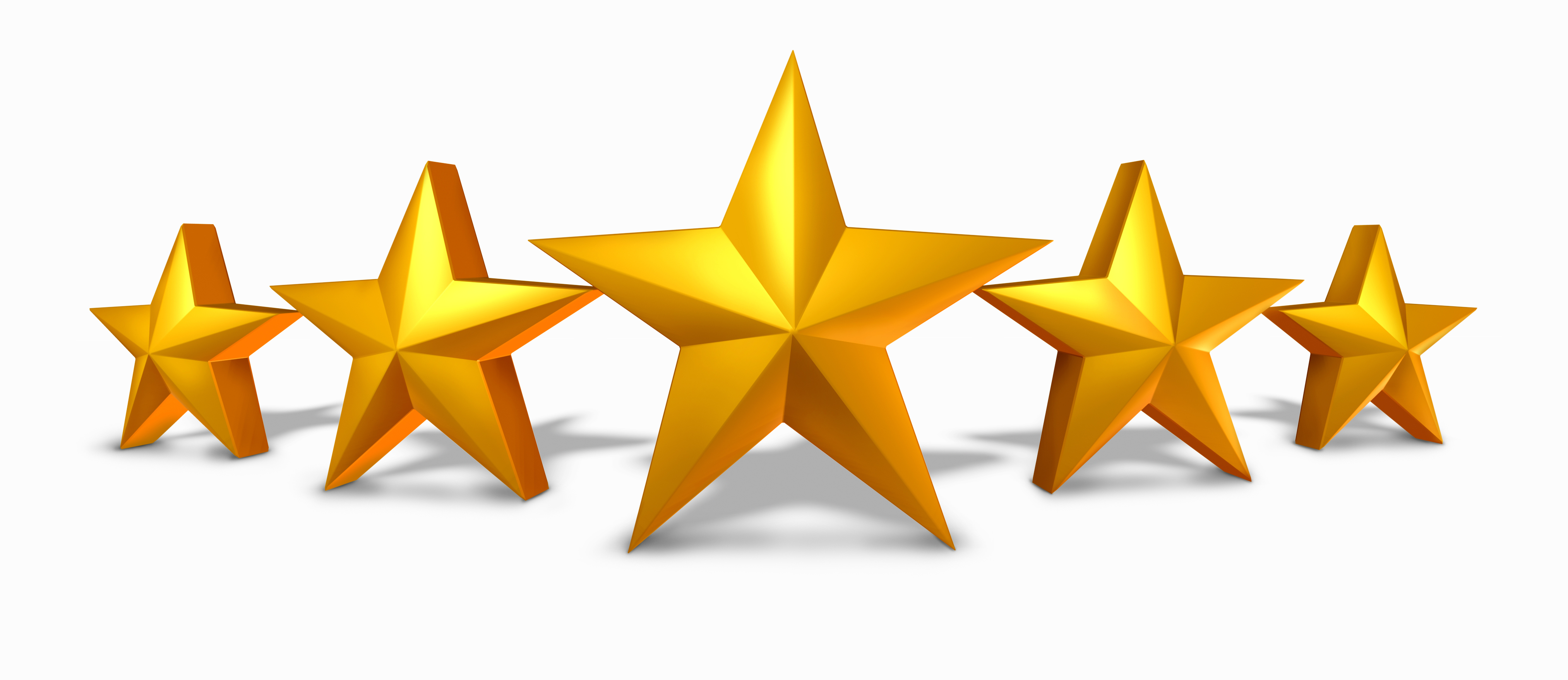 Super easy to pick out a new mattress. The lady working was kind and easy to talk to. The whole process was fast and painless. Definitely recommend! Chantry Noel Google Reviews 7/3/20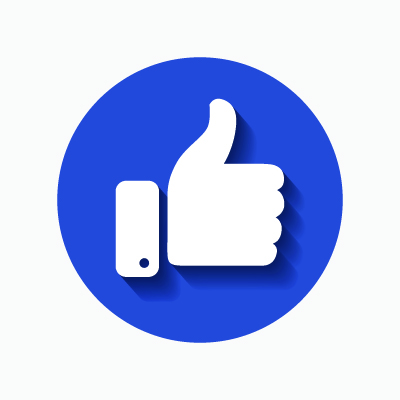 Have had a Lebeda Mattress for many years. Decided it was time for a softer replacement. Quality of Lebeda is excellent!  Sue Dallam Facebook Recommendation 7/2/20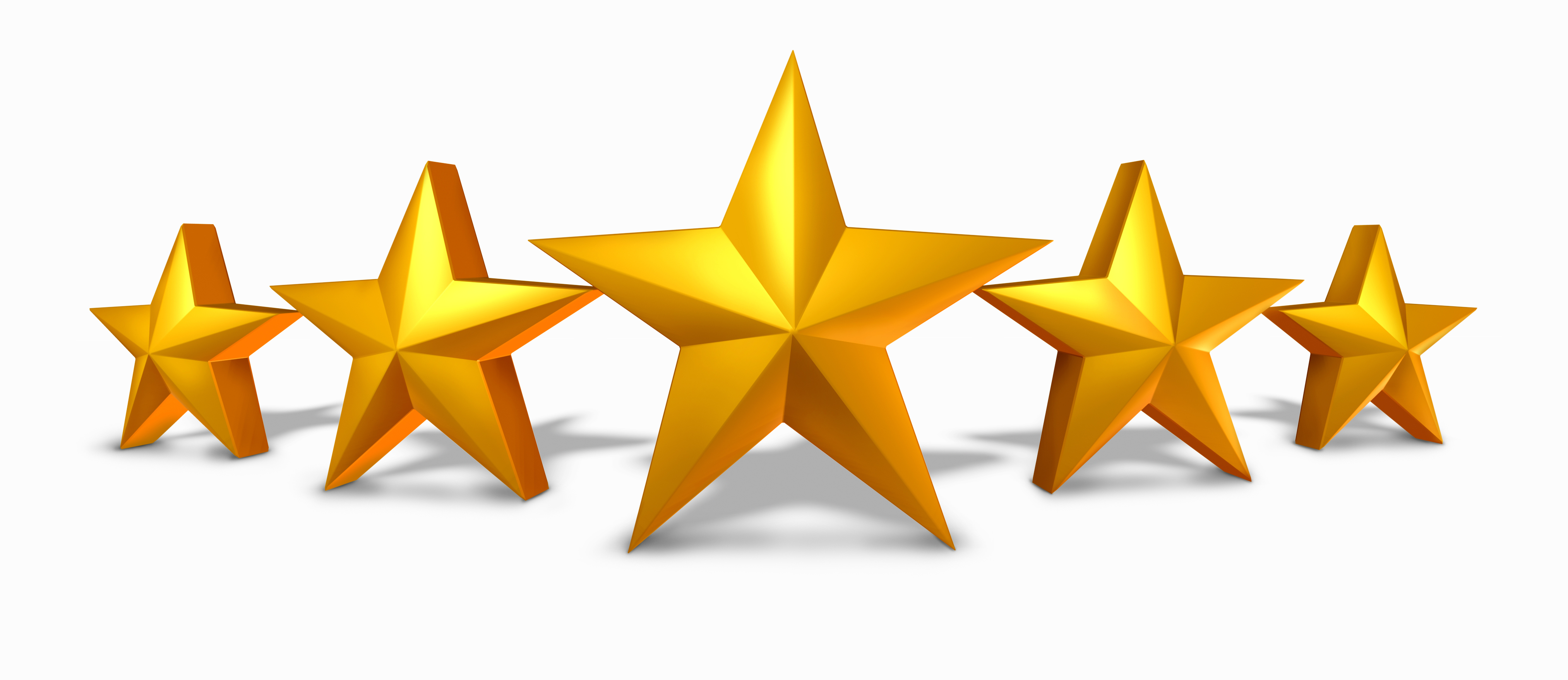 What can I say, Lebeda was an amazing experience! The mattresses were delivered next day and all involved were extremely professional. The products are extremely high quality and a great value for the price. Angie at the new Asbury Road location in Dubuque was extremely helpful and knowledgeable about their product line, and she went above and beyond to make sure I had the beds before the holiday weekend. I would definitely recommend supporting this Eastern Iowa company. Jason Ellis Google Review 7/2/20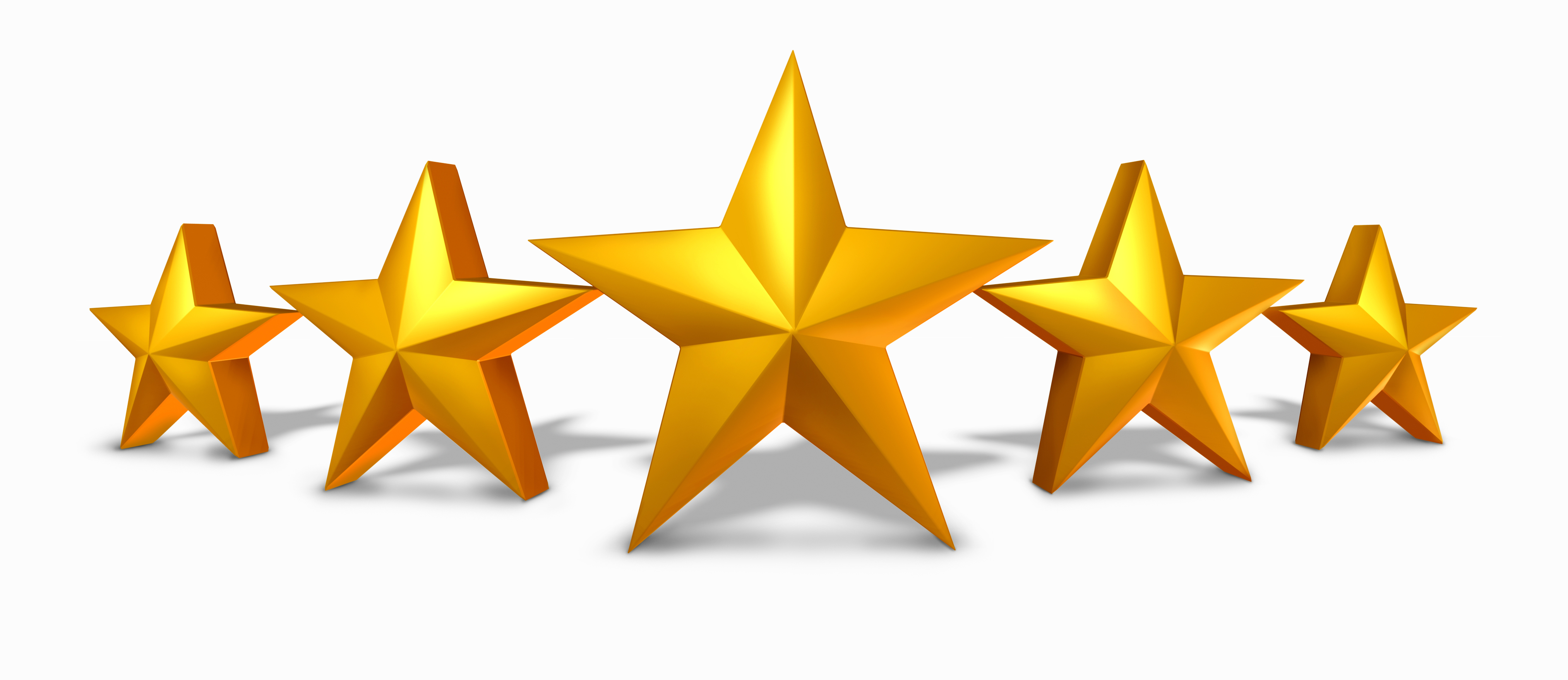 Positive encounter. No issues. Jodi Herring Google Review 7/2/20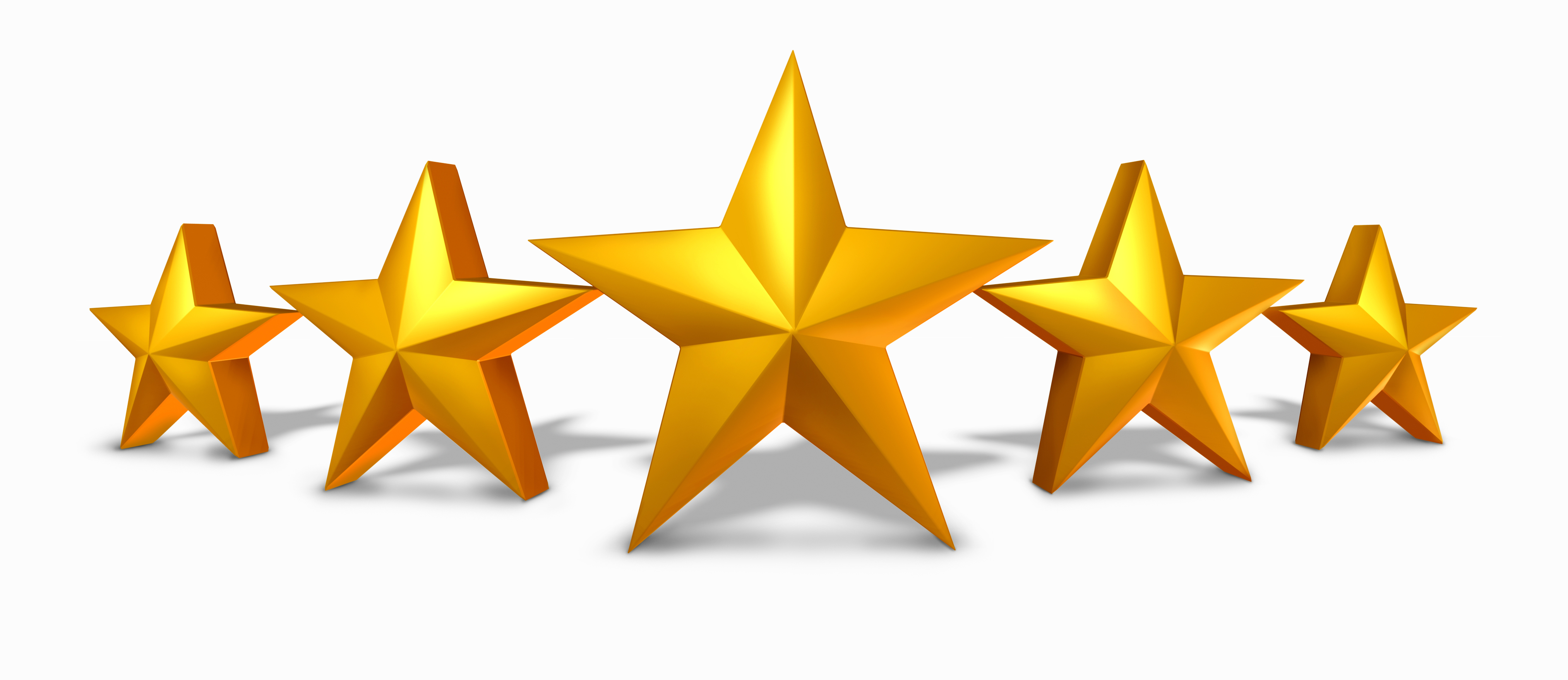 Everybody was so patient and understanding. Every question I had was answered and they made helpful suggestions considering my sleep style. I never felt as though I was being "sold". I wish I had done this 5 years ago. Nicole Sowerby Google Review 7/2/20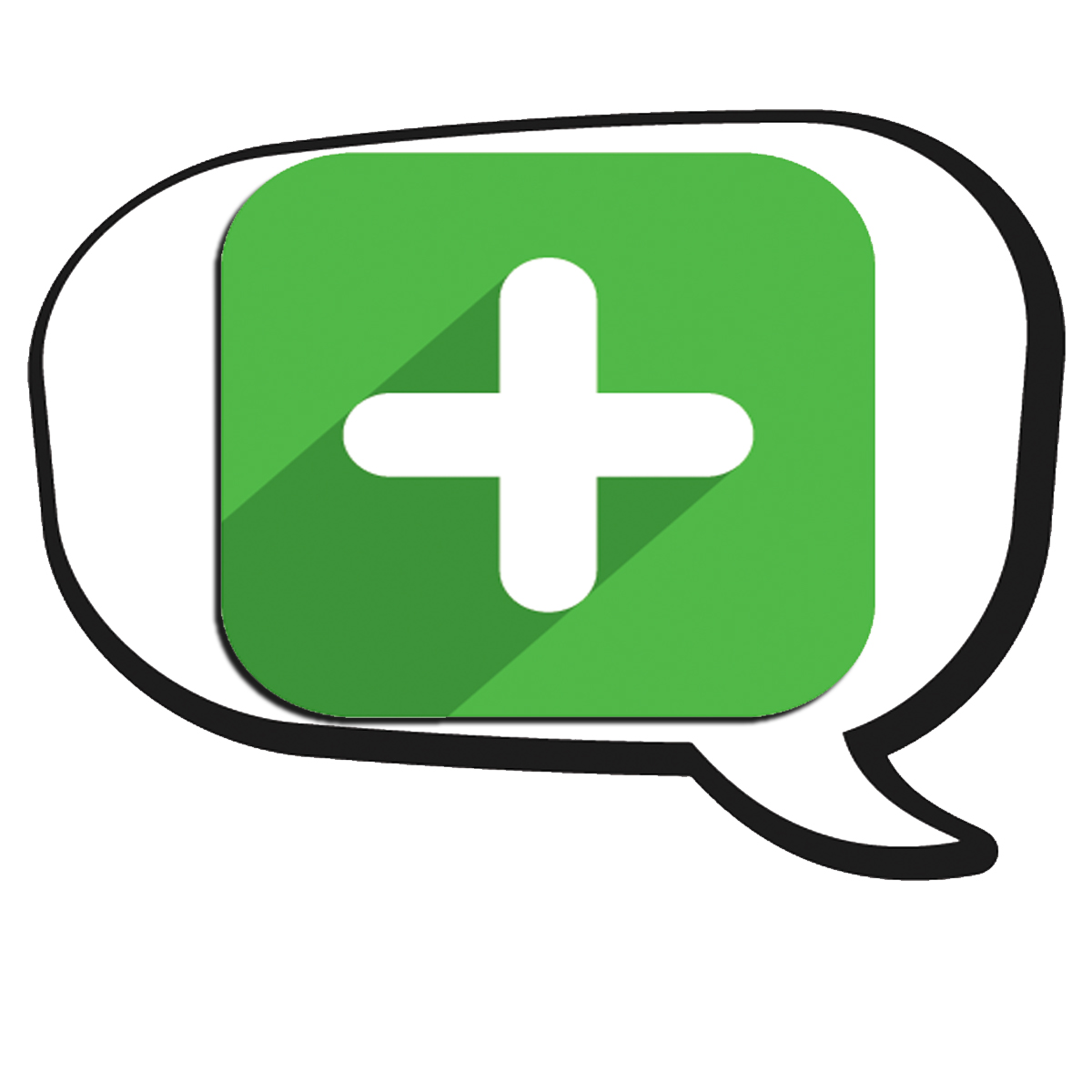 We had a great experience at Lebeda in Dubuque. We were able to find a great bed. Thank you Christy and Angie.  Linda Wiederholt Podium Message 7/1/20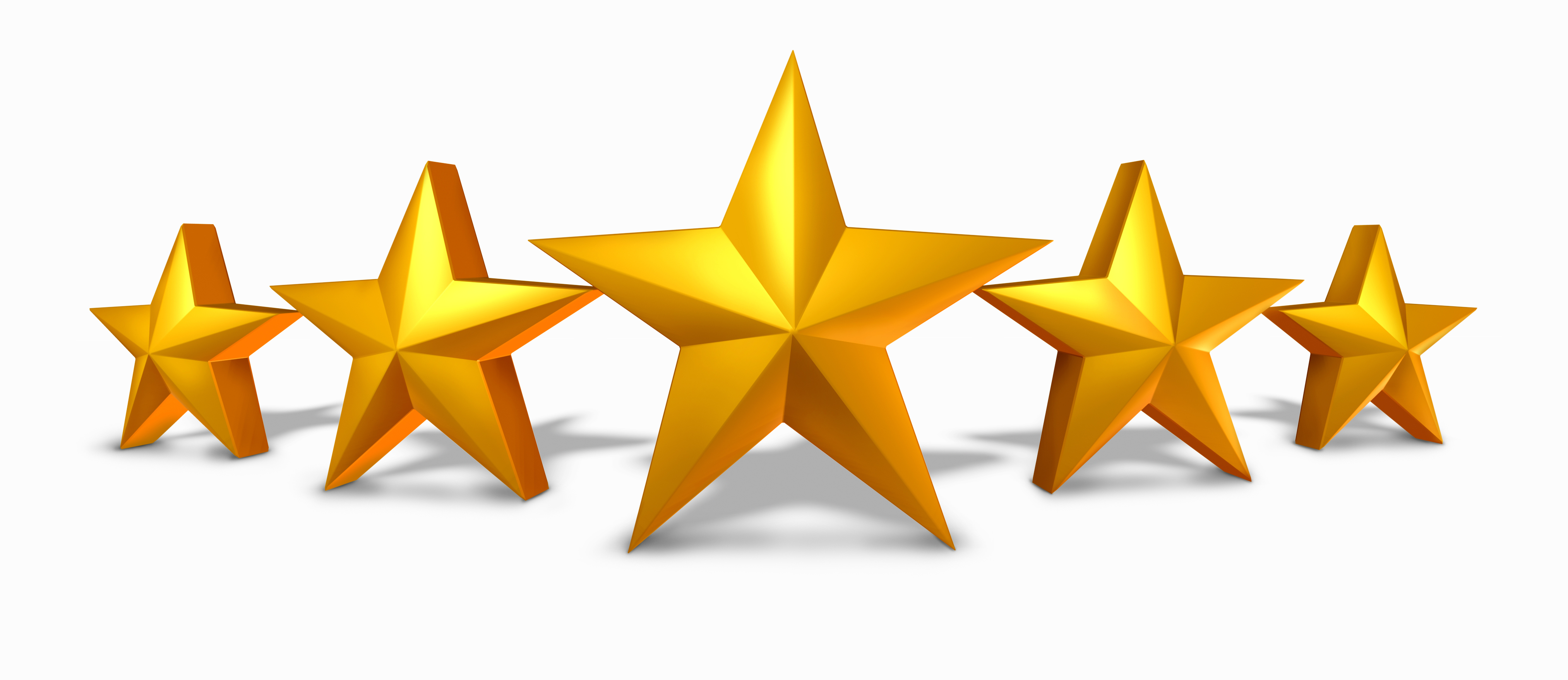 Christina Bardell was so helpful over the phone choosing a mattress for our needs. She even went to the Big Boss to learn more about a mattress that is similar to ours now, as it has lots of years on it. Then we also discussed an incline mattress for head and feet with power base in a queen. Again Christina went above and beyond to recommend a website to learn about the base and features, as well as looking at a Heritage Pillowtop mattress. She stayed later to allow my husband to try out the incline to determine if it was high enough for his sleep apnea. He liked it after trying and ordered it with the massage in mattress. I called her back after hours and another person answered the phone, so I really knew then that Lebeda's staff go ABOVE & BEYOND!! Christina was finalizing our order and I just confirmed that the massage was ordered, too. I then ordered sheets and a mattress protector over phone, which she took time after hours to place!! Christina is a true asset to Lebeda!! The bed will be delivered next Monday, with free delivery and setup. They also will take the mattress and box spring for a 10.00 fee. I'm looking forward to a comfortable night's sleep on my Heritage Pillowtop and Bedgear power base with the anti-snore, zero gravity and massage features. Another feature is I could download the app to adjust bed with phone. Appreciate all the assistance and knowledge Christina had and the time she took over the phone!! Marlene Tekippe Google Review 7/1/20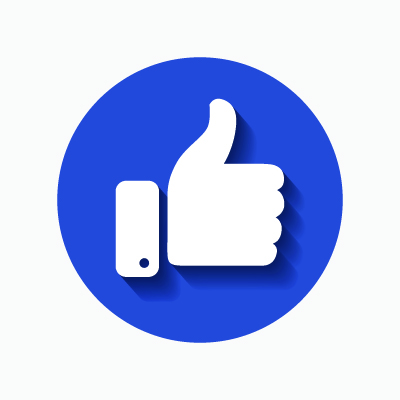 Angie was excellent help out our mattress set. Very friendly service and answered all our questions.  Tonya Thoeni Ehrlich Facebook Recommendation 6/27/20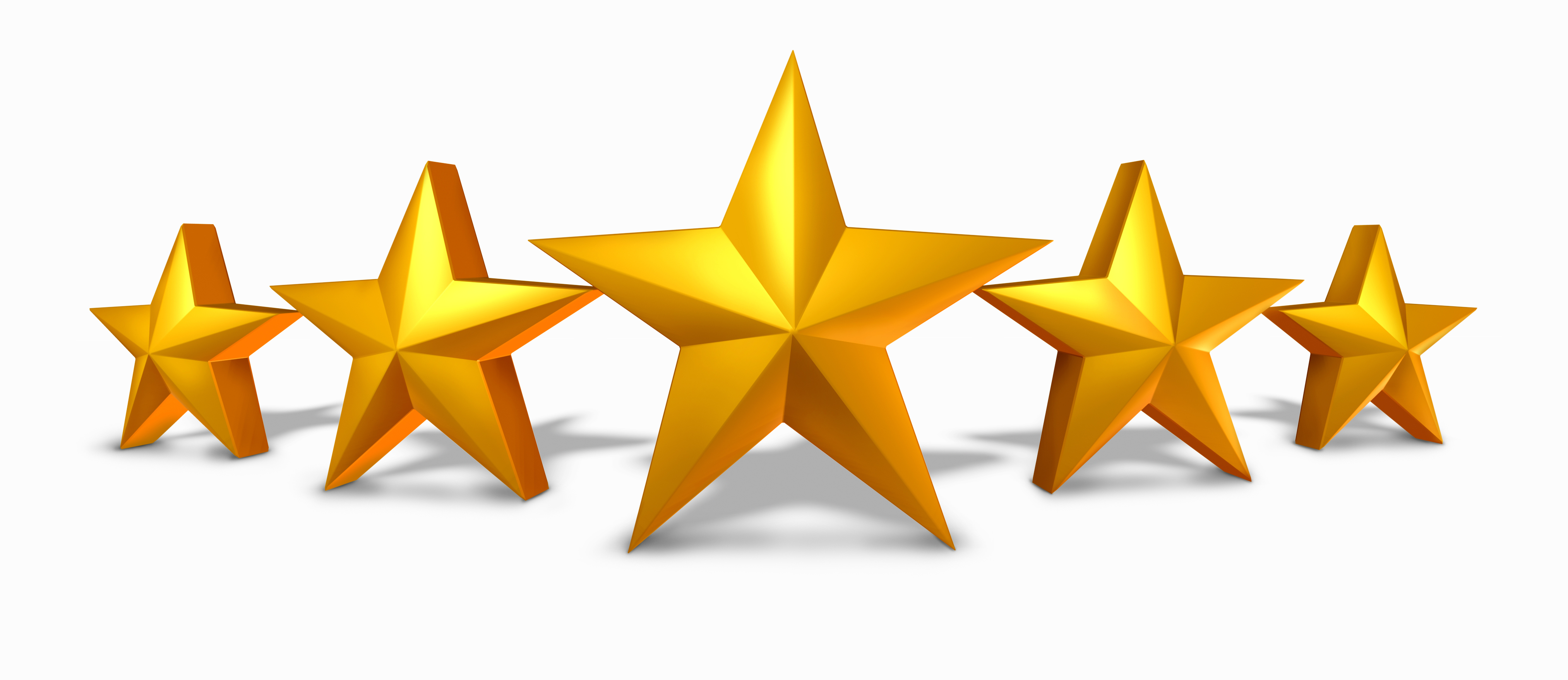 The store manager Clint was great! He was very patient as we went back and forth deciding between beds. They are very knowledgeable about the benefits of each bed and don't try to pressure you into buying anything! I would definitely shop here again! Haley Dullard Google Review 6/26/20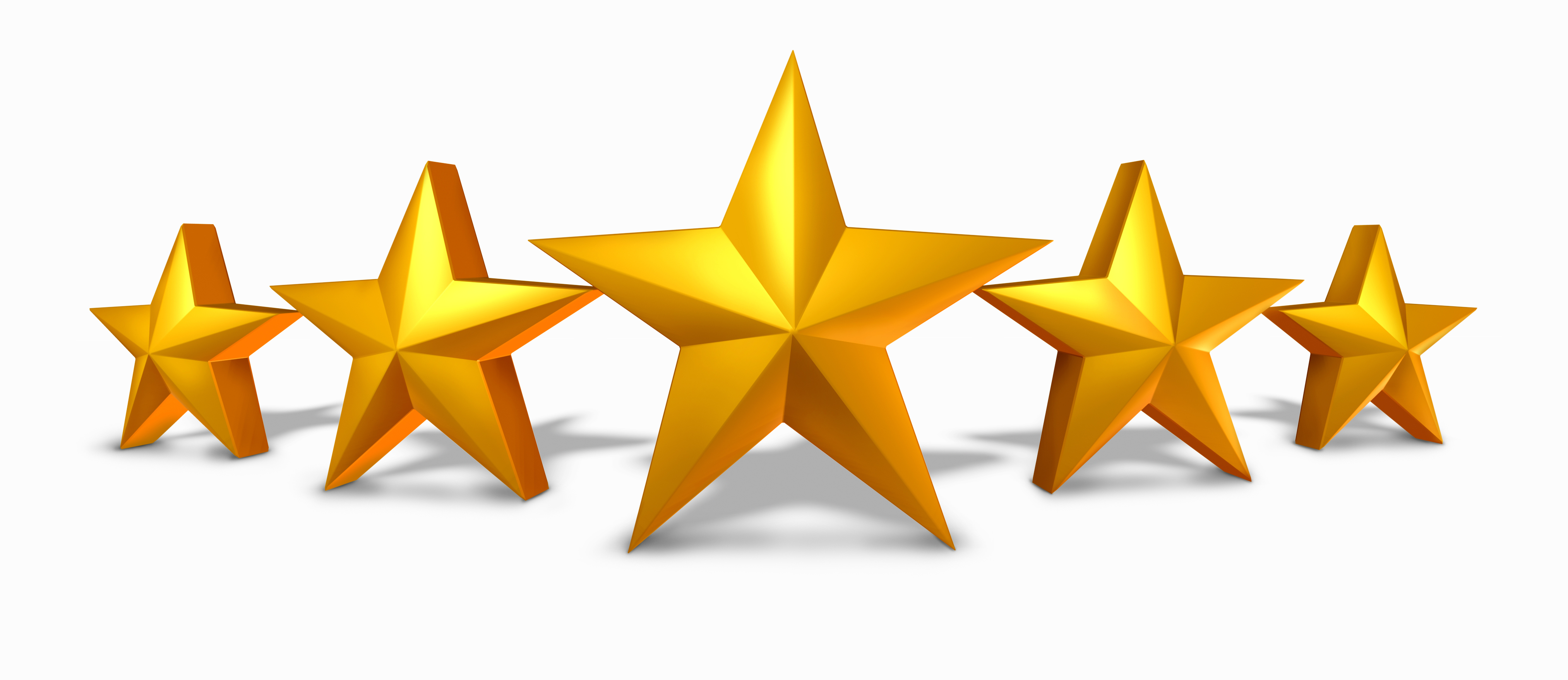 Taylor provides excellent customer service and sold me what I needed. He was professional and understanding. I would visit his shop again. Shannon Hood Google Review 6/25/20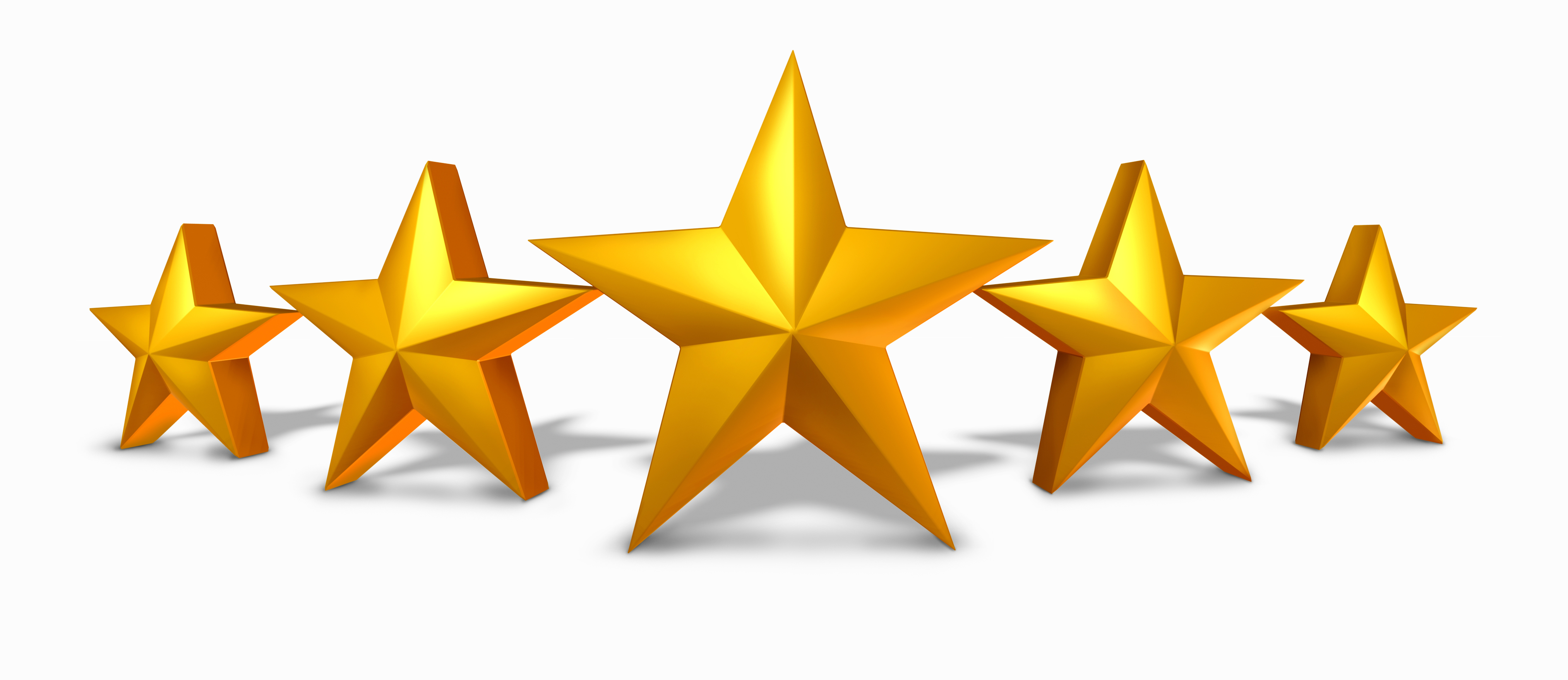 Great customer service and welcoming presence! 
Alden Johnson Google Review 6/25/20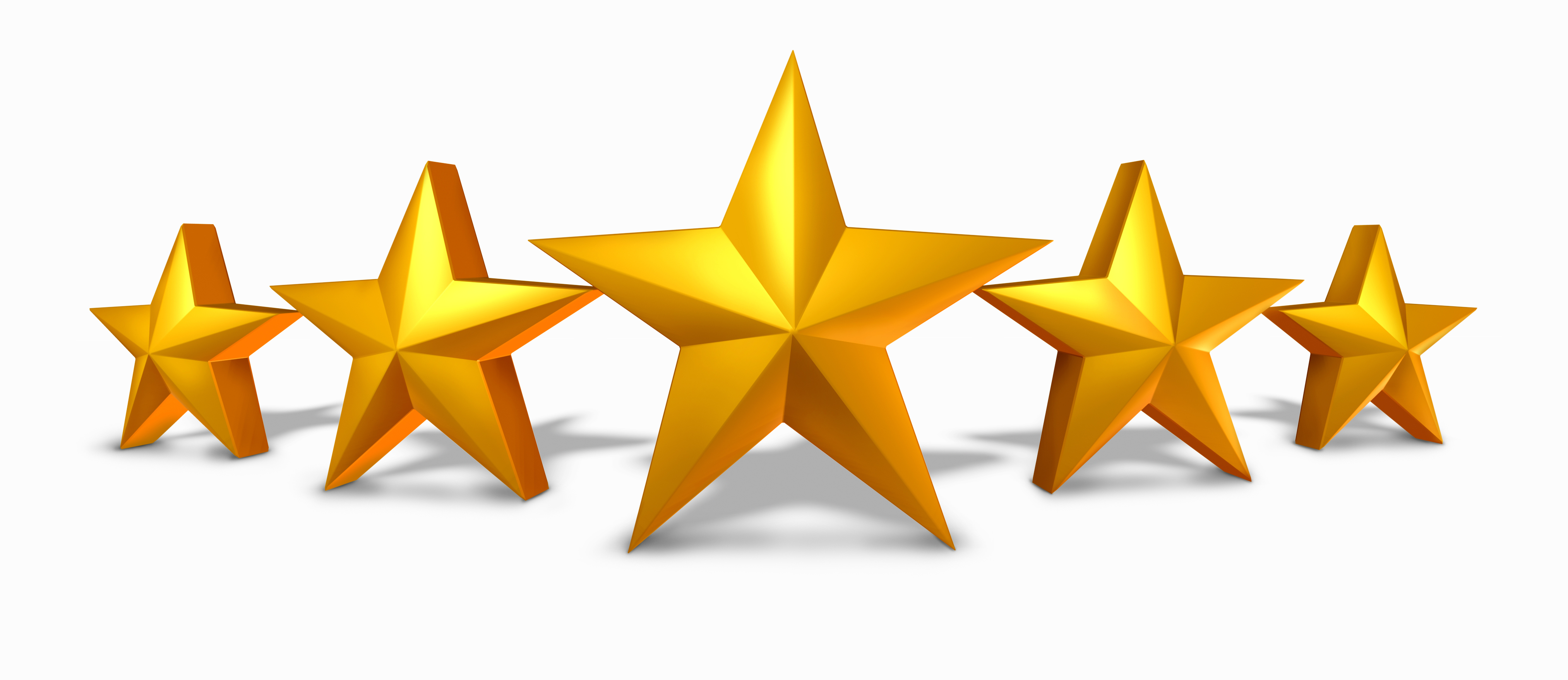 Brian, Store Manager is both personable and amazing knowledge answering the battery of questions we had. We have purchased in years past beds for our kids, but are extremely excited to be finally buying our own bed to meet our needs!! Thank you again Brian for your time and gracious customer service❣️ Vickie Athas Google Review 6/24/20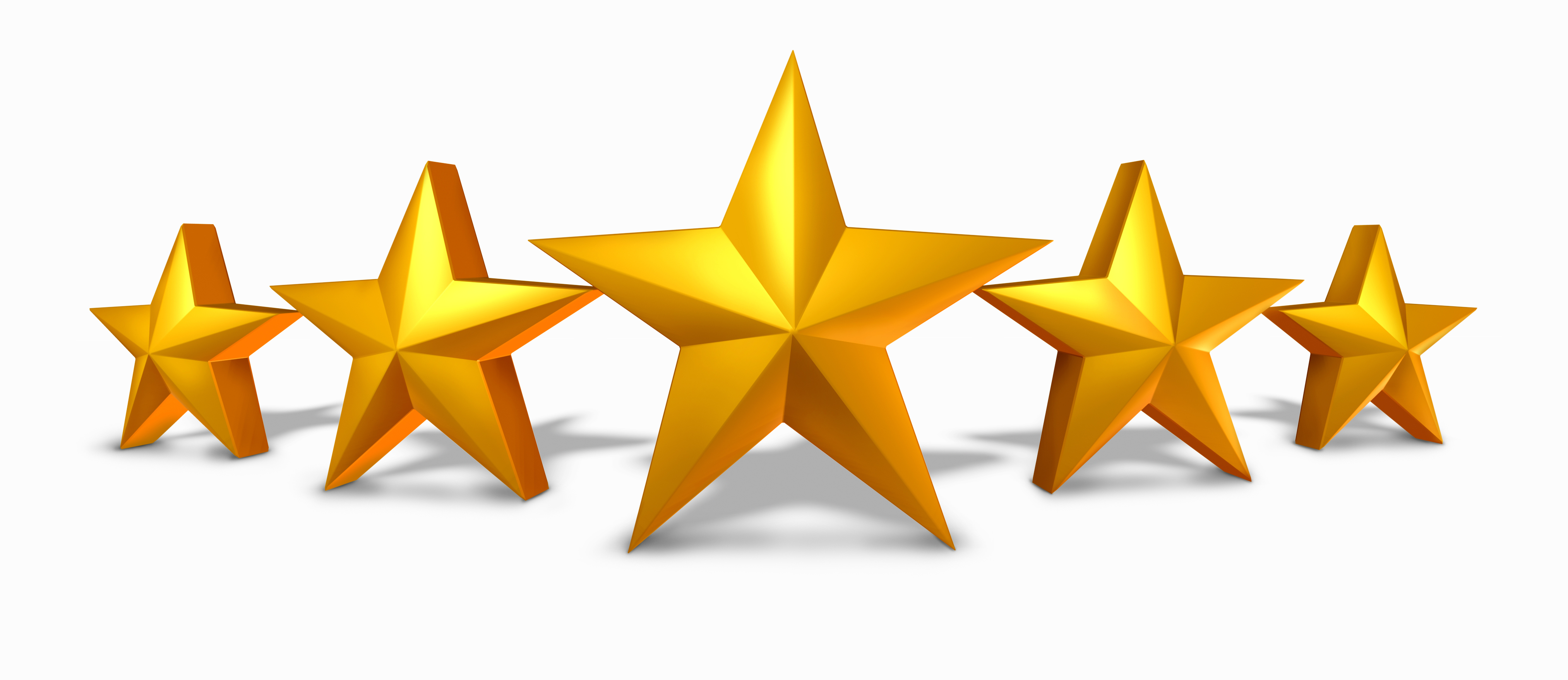 Thank you Angie for your help with selecting the right mattress and box springs. This is my second set of Lebeda mattresses. I am really happy with it and it is so comfortable. Thank you again. Bonnie Roosevelt Google Review 6/23/20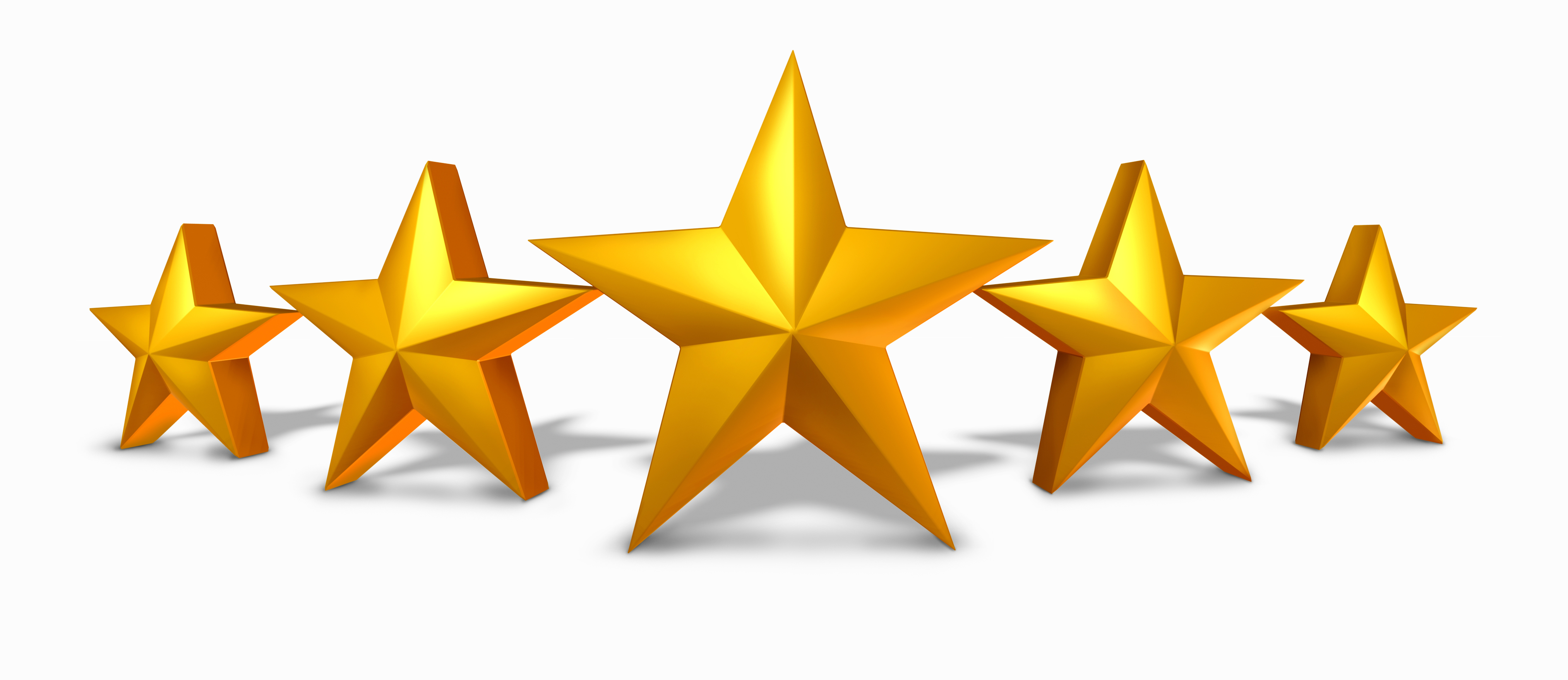 Great Customer Service! Very Happy With The Bed! Angie even help load in the rain! Highly Recommend! 👍 Lariena Silvis Google Review 6/22/20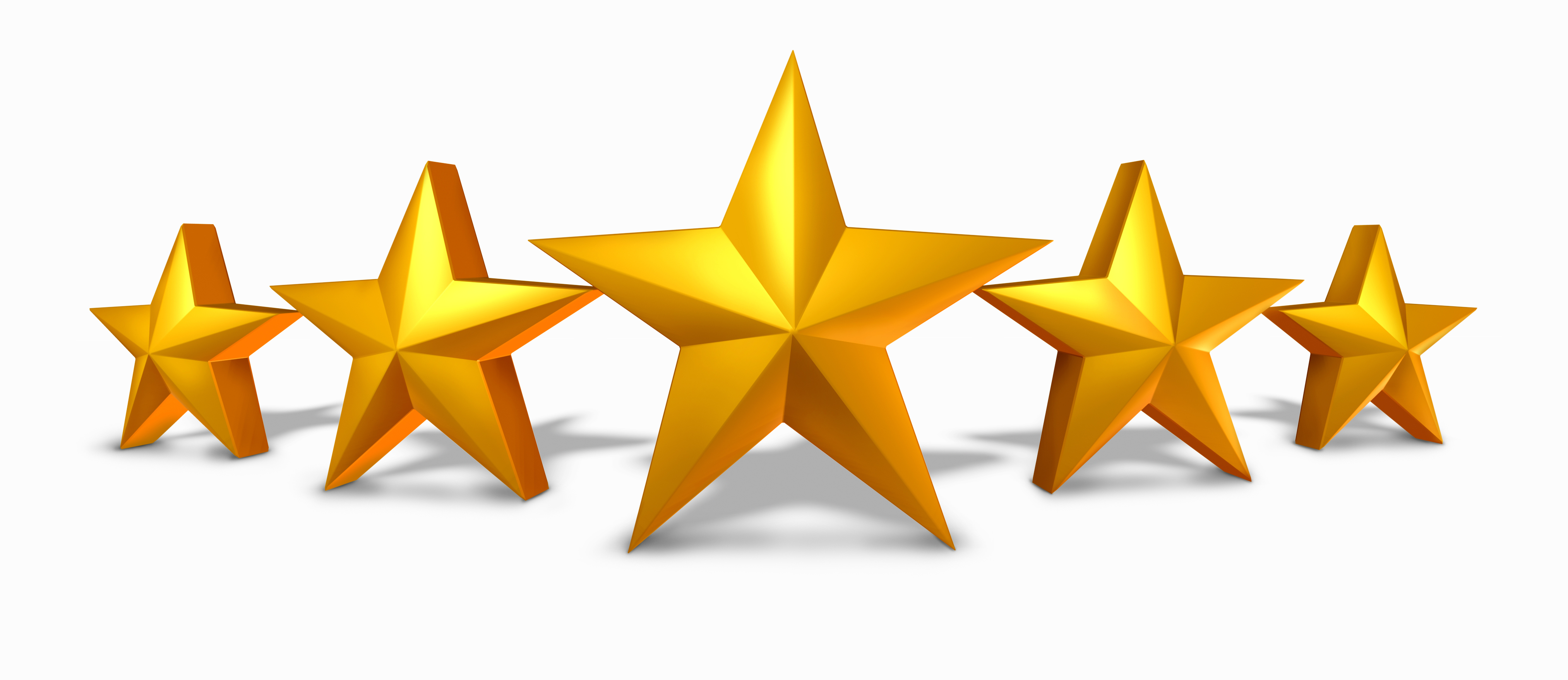 Angie was fantastic, not pushy, & very knowledgeable. Loved learning they are made in Cedar Rapids & made in America! Briella Capesius Google Review 6/22/20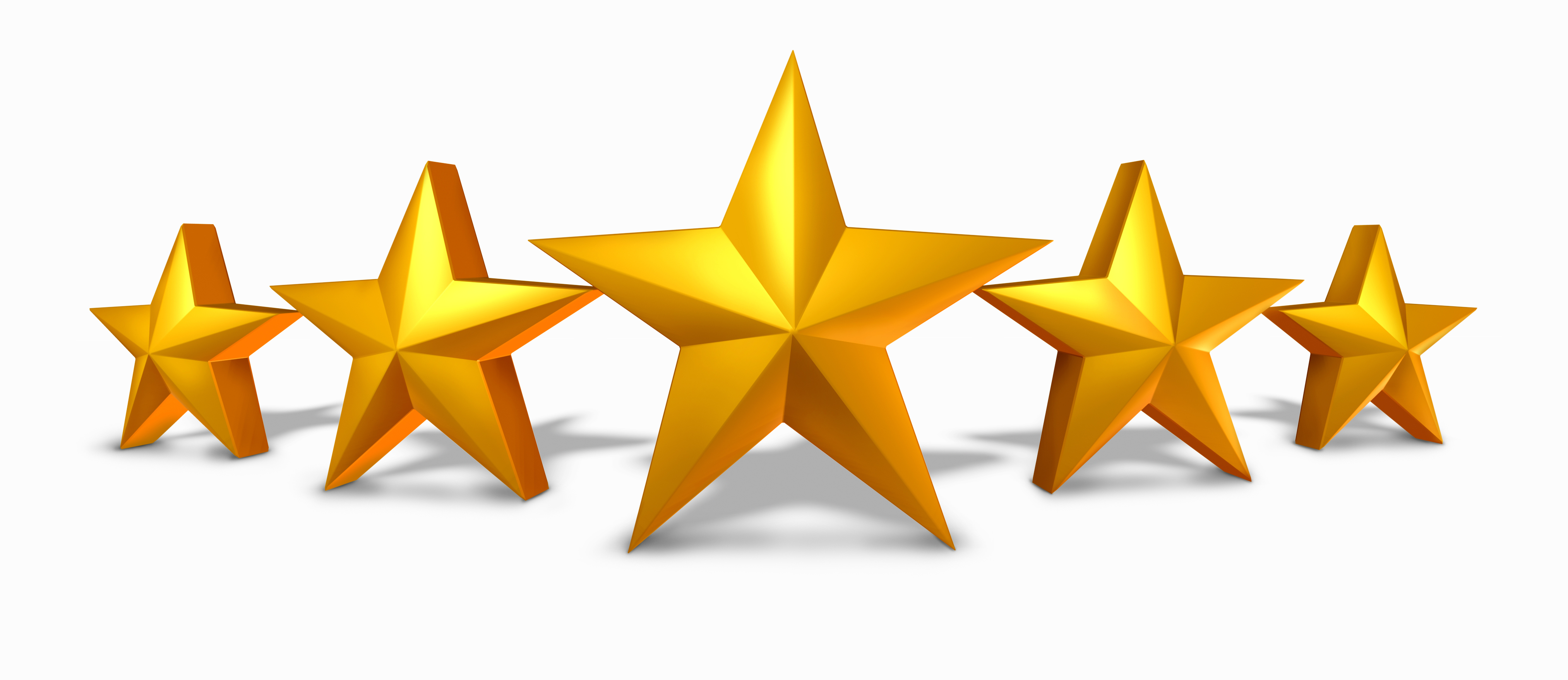 We had a great experience! Came in and got exactly what we were looking for and were able to leave with it that day.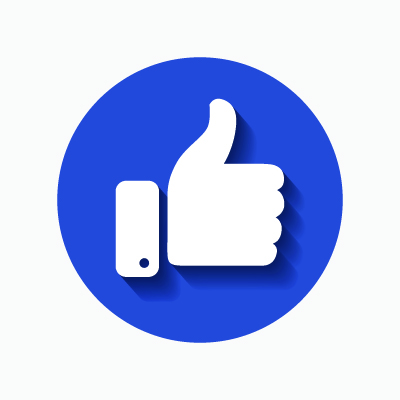 We needed a RV mattress and Taylor was helpful over the phone and when we went to the store (Ankeny) he wasn't there but the lady that was working was very nice and answered our questions.  Super friendly people and easy to work with!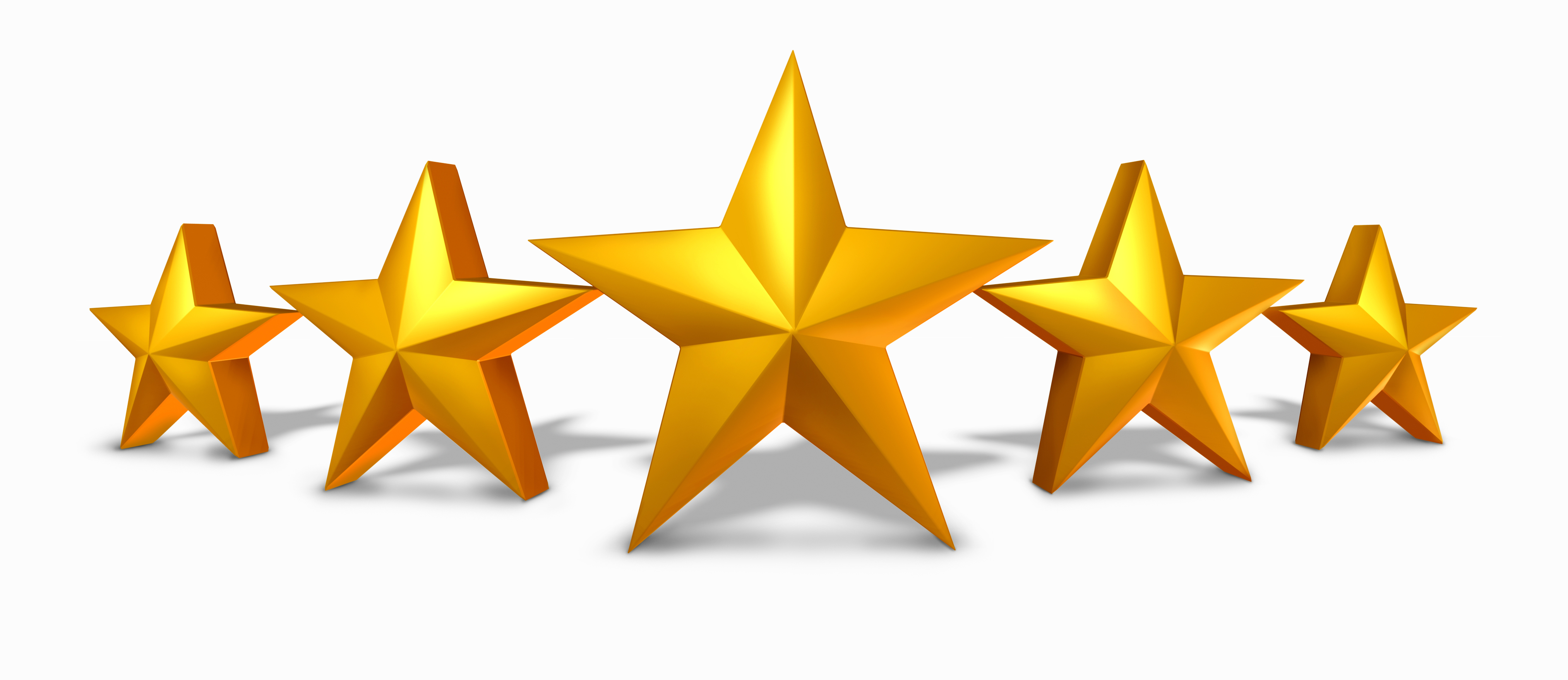 Christina was great to work with! We had shopped around before we came here and we think got the best deal and the best product at Lebeda. We ended up getting a split top long with adjustable bed and are so excited to get it! The customer service was great and we look forward to shopping here again in the future! Chloe Meisner Google Review 6/21/20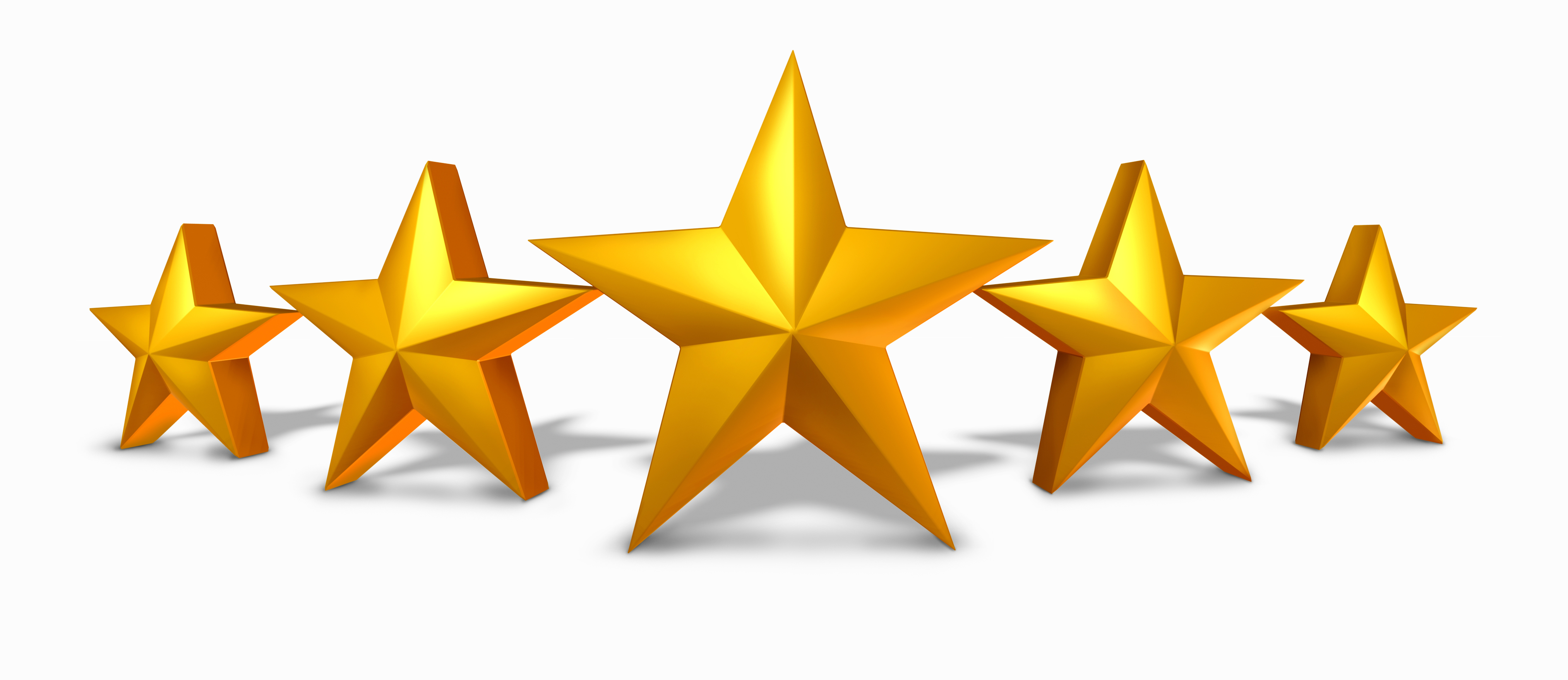 Needed a new mattress before moving across the country and Clint was extremely helpful, knowledgable and patient. Shopping process couldn't have been better and the quality of the mattresses is excellent. Can't wait to try 'er out! Alec Amram Google Review 6/20/20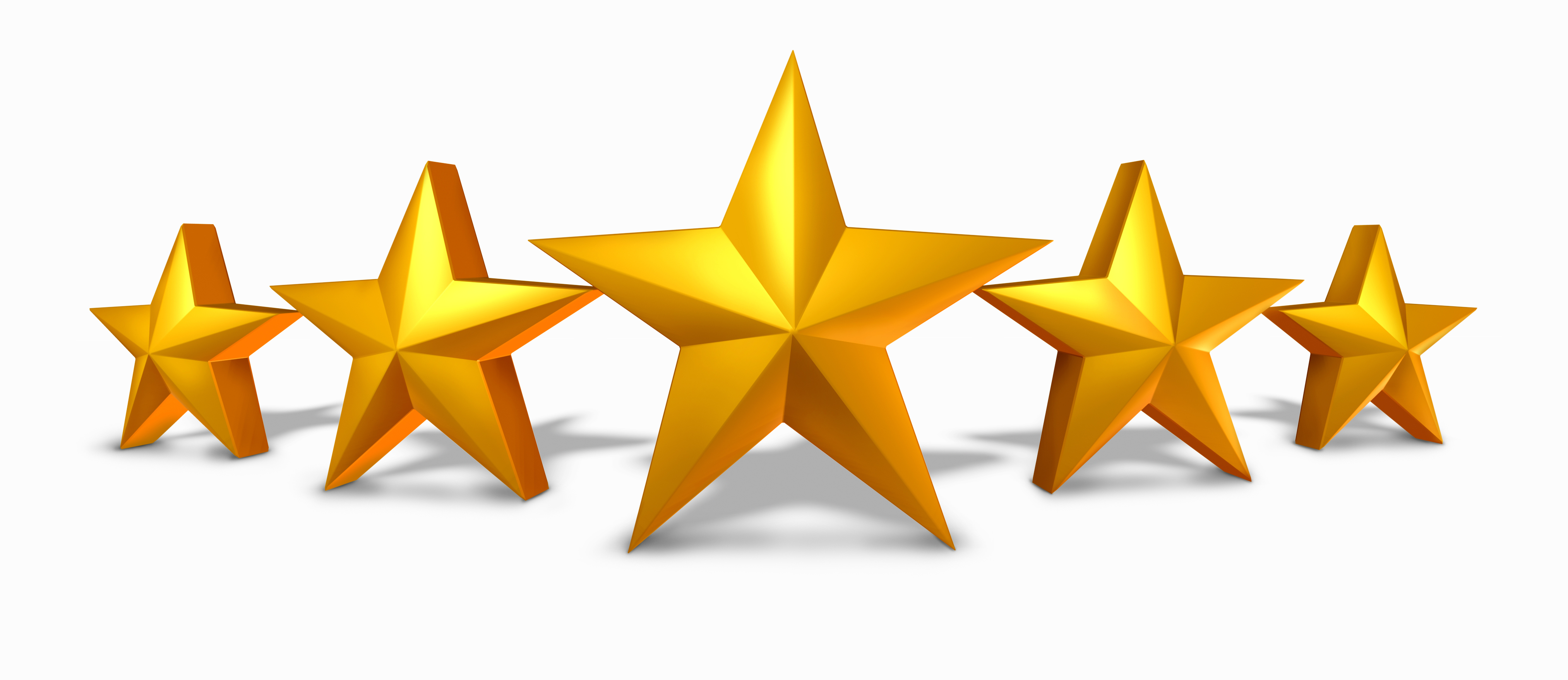 Very fast and simple. Our salesperson was very helpful and informative. John Google Review 6/20/20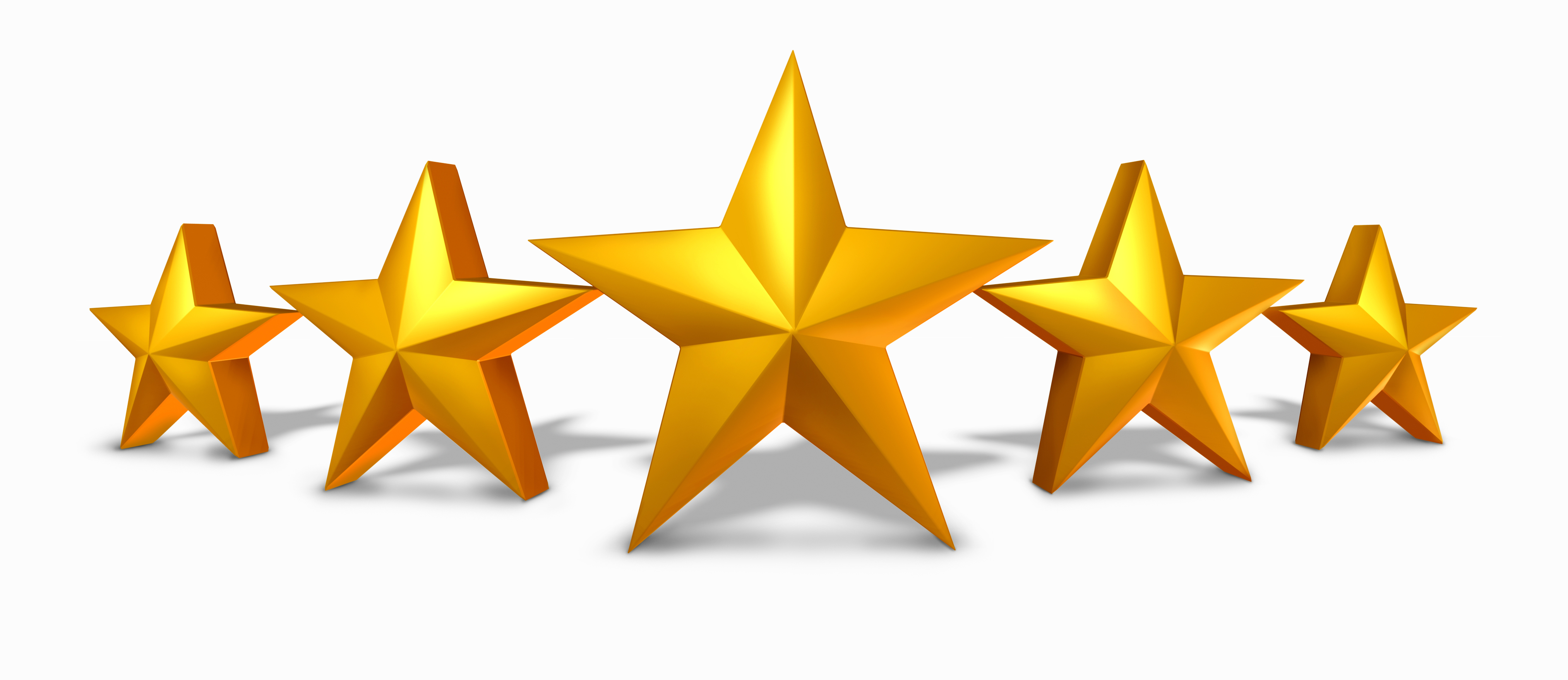 We had excellent service from the time we stepped into the door. We are looking forward to our new mattress. Very kind and friendly service from employees. Myndi Solinger Google Review 6/20/20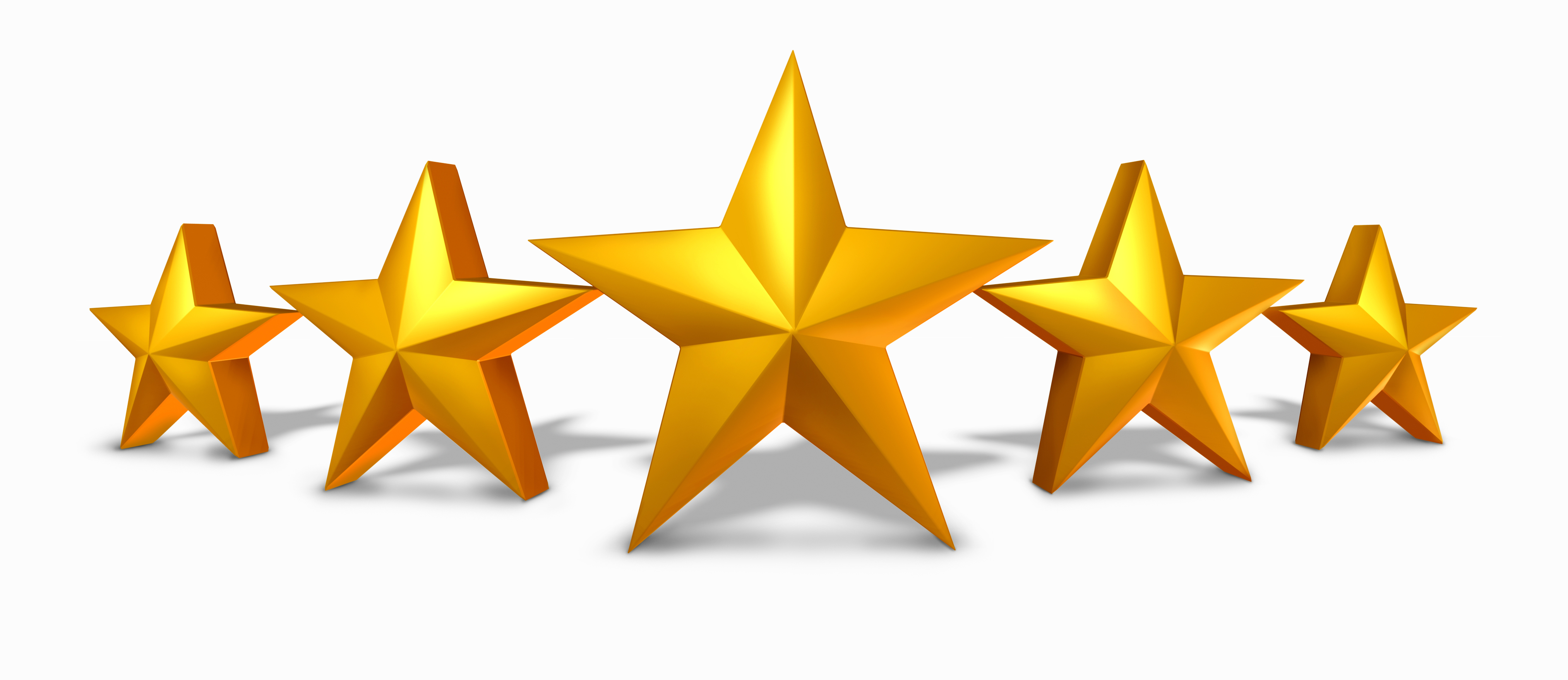 I had a great shopping experience and am looking forward to my new mattress. Connie Robinson Google Review 6/19/20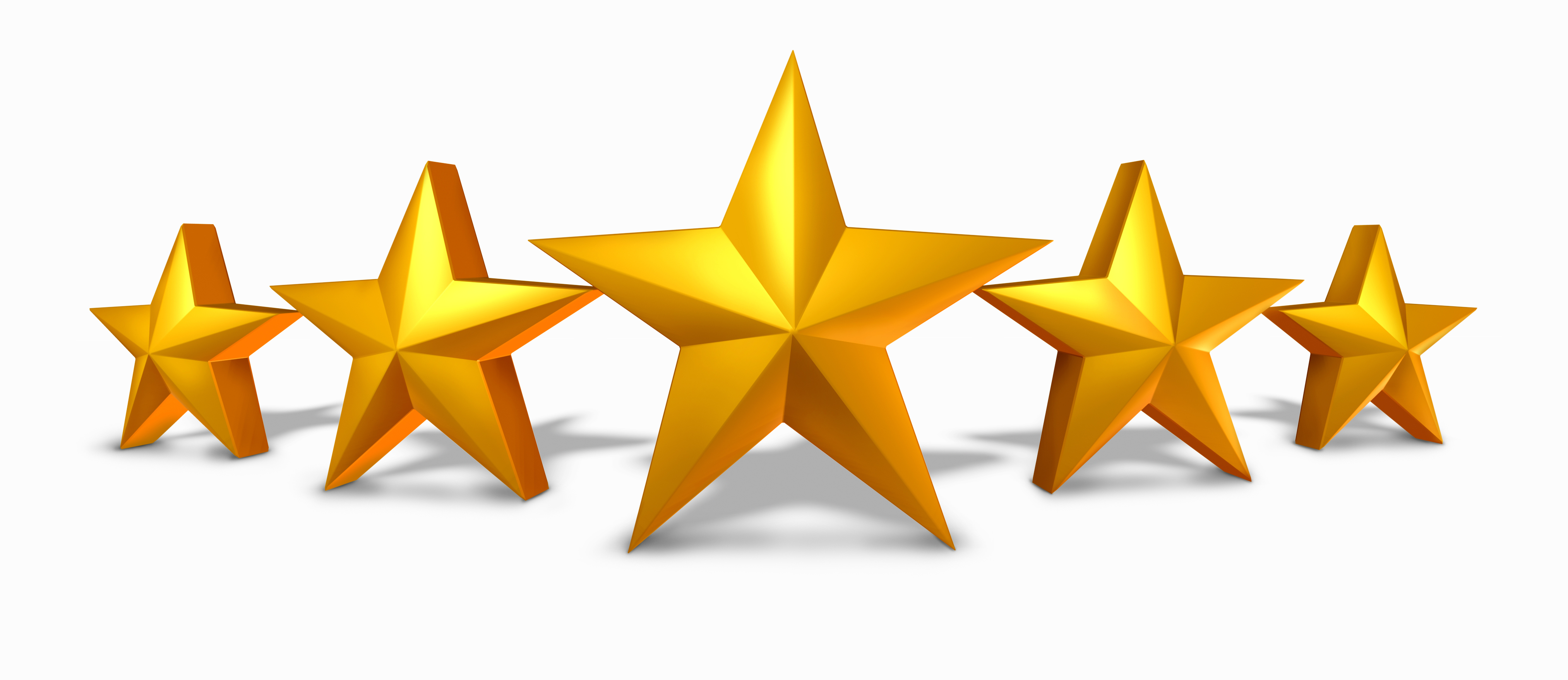 Clint was very helpful! He was able to talk me through everything over the phone so I didn't have to come into the store. It was great customer service! Melissa Tvedte Google Review 6/18/20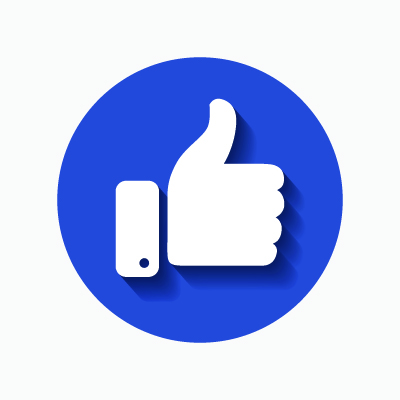 I had a great experience with Lebeda! Clint was really helpful finding me a mattress that is comfortable and in my price range! I'll be sending my friends and family there! Laura Tvedte Facebook Recommendation 6/18/20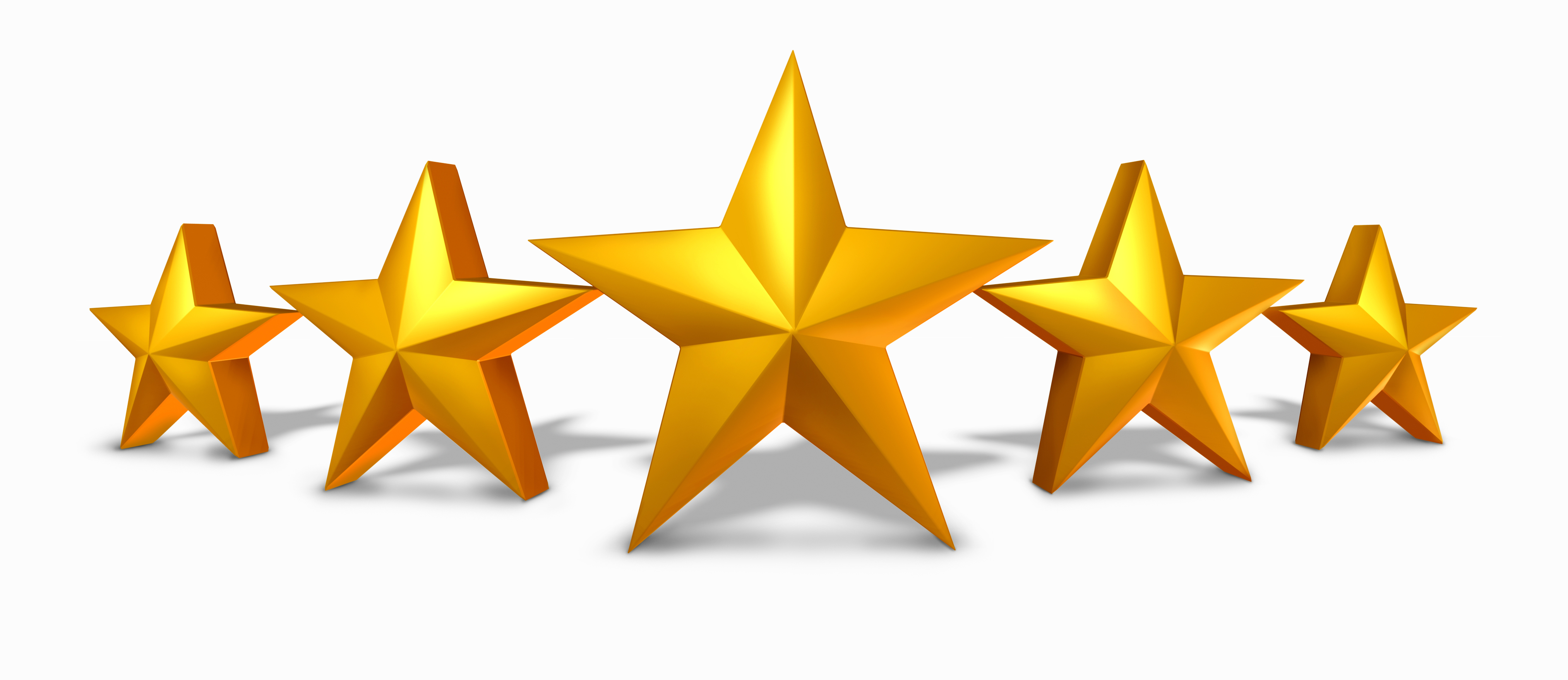 Great customer service from Angie, very patient and helpful. After buying a mattress set we realized it wasn't perfect for us and was able to come in and look again and set up delivery to do exchange. The mattress was great itself and Angie was terrific in helping us figure it all out. The prices were great for the excellent value. Laura Horkay Google Review 6/18/20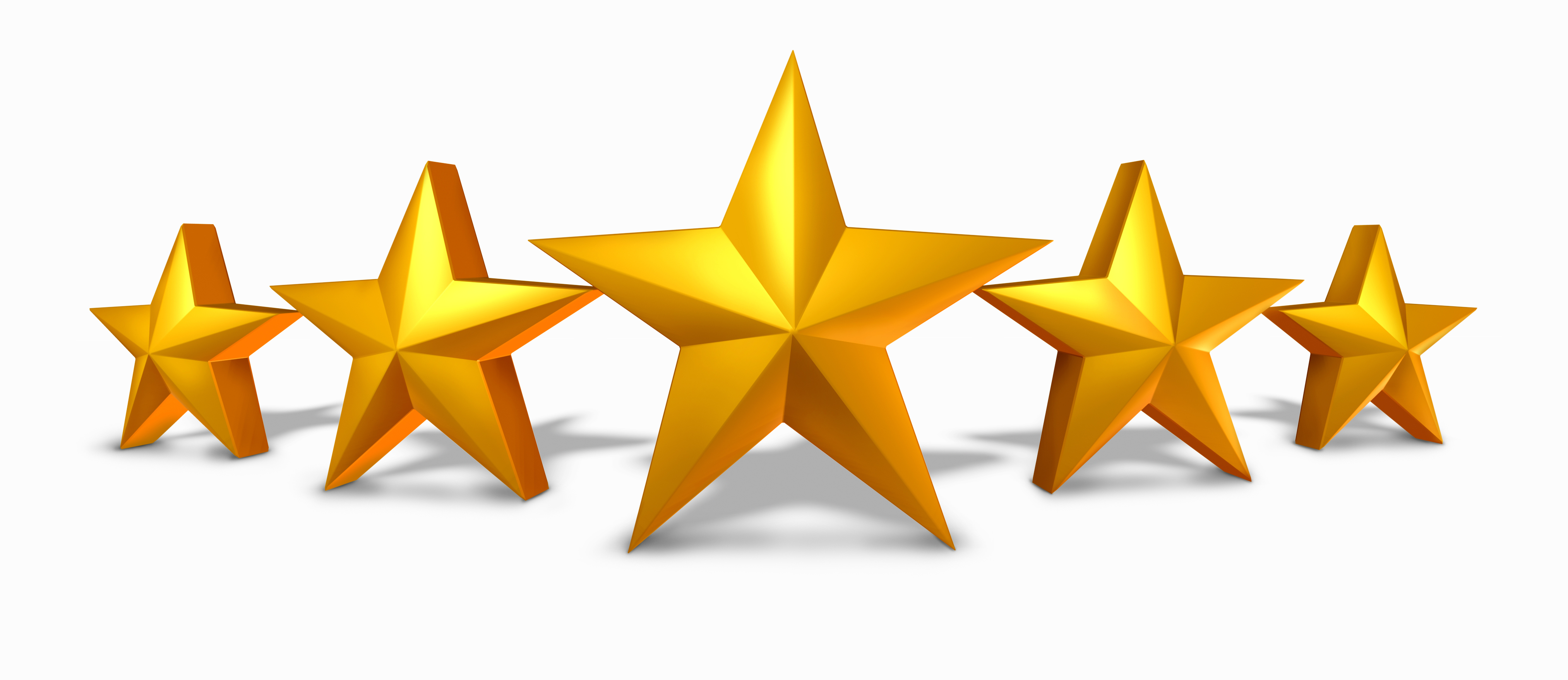 Lebeda made buying a bed super easy! I told them some basics on what I was looking for and they immediately directed me to affordable and great options. Will absolutely be going back for any future bed purchases! Hannah Miller Google Review 6/17/20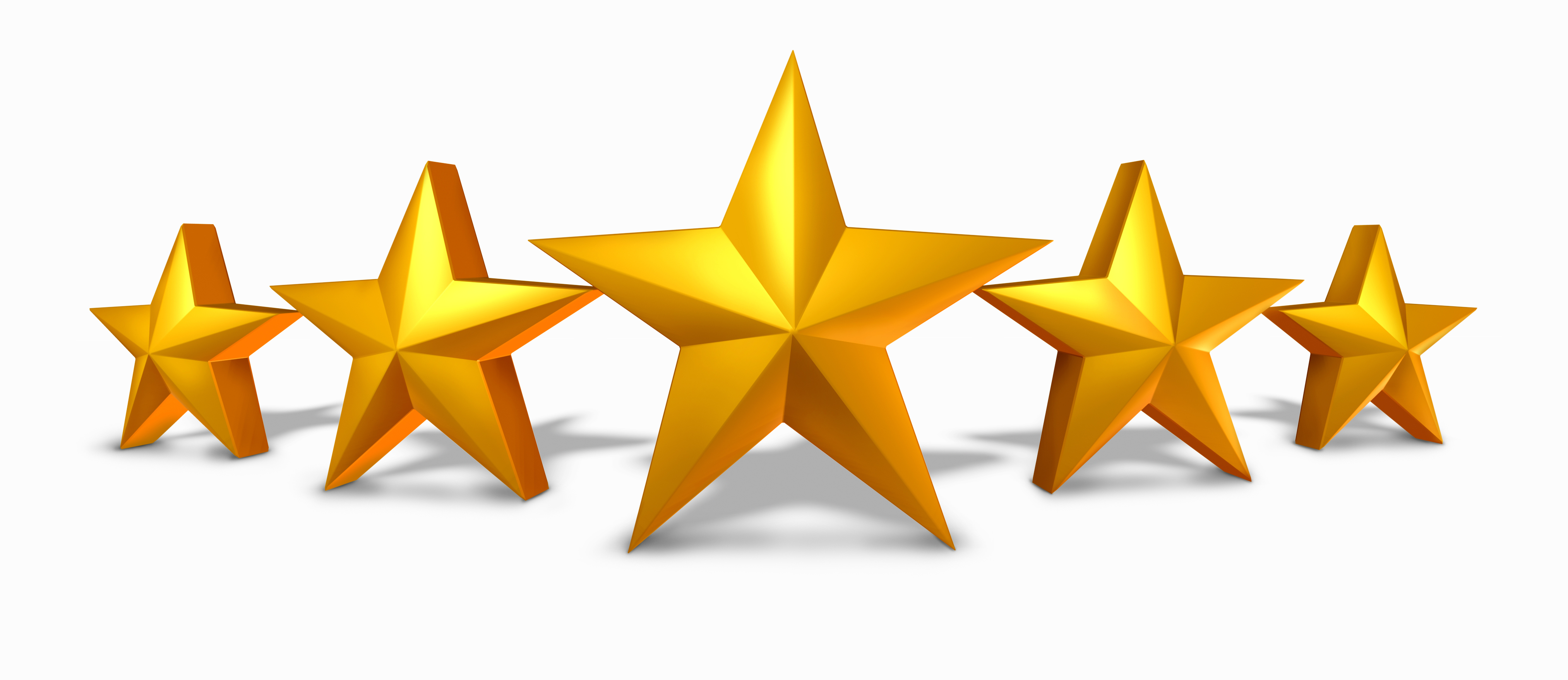 Taylor was a great help in choosing our new mattress. Extremely helpful and answered all of our questions and concerns! Elizabeth Jurgensen Google Reviews 6/17/20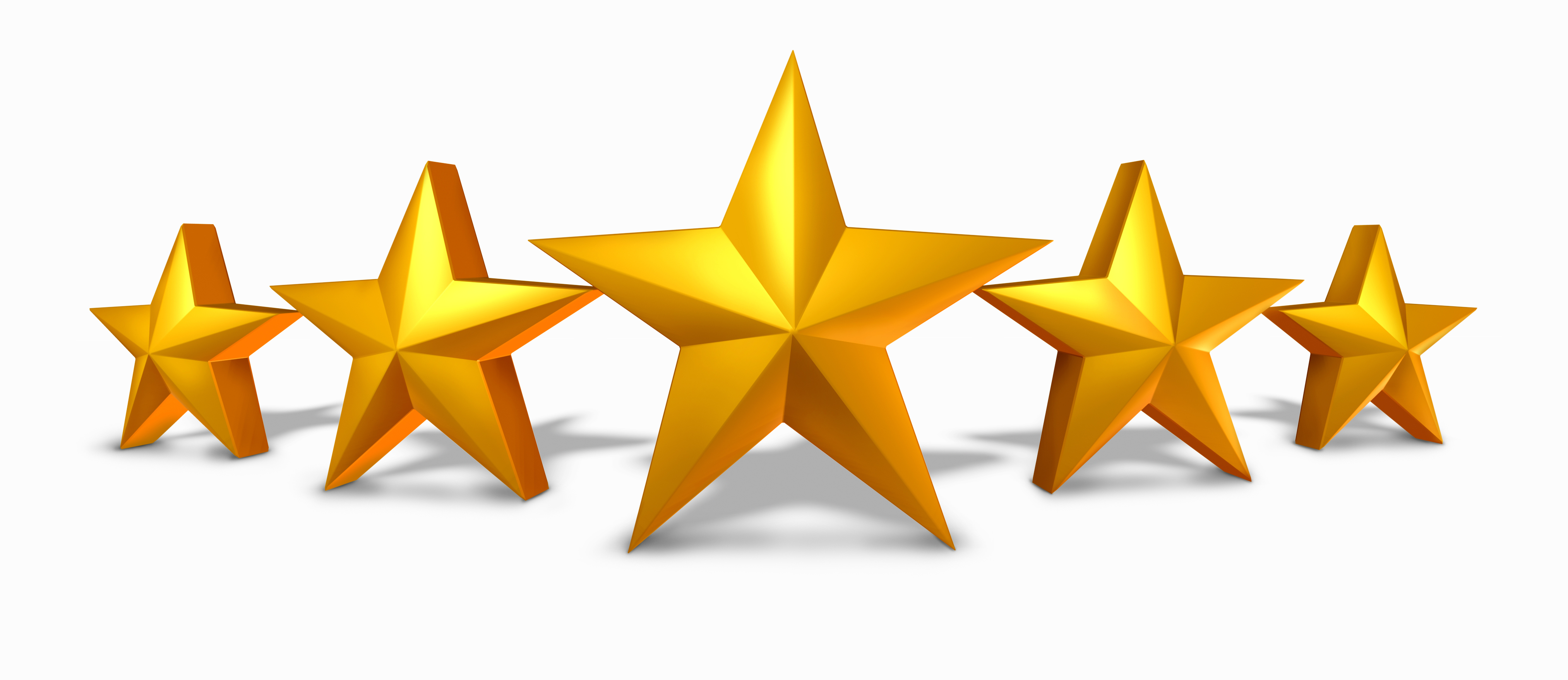 Jake was very knowledgeable and helped us make the best decision in choosing a mattress for a "unique situation" involving a captains bed. He gave us all our options and was very patient and kind as we were a little indecisive on what would be the best choice. The showroom has a variety of options and we have already narrowed down a mattress to replace our tempurpedic 🥵 in the near future! Kim Meyer Google Review 6/17/20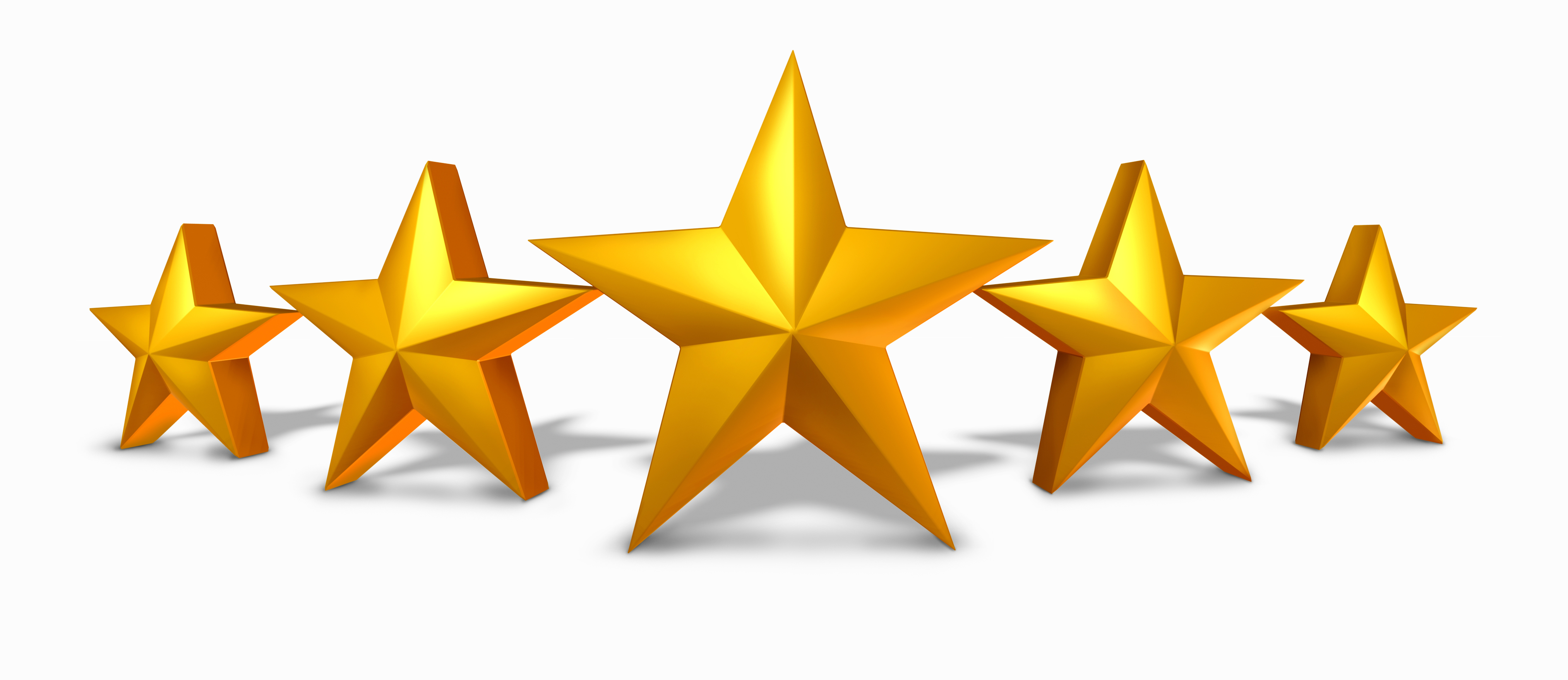 We have always purchased our mattresses from Lebeda and have never been disappointed. They have high quality mattresses and they stand behind them. Great company! Jacob Hinners Google Review 6/17/20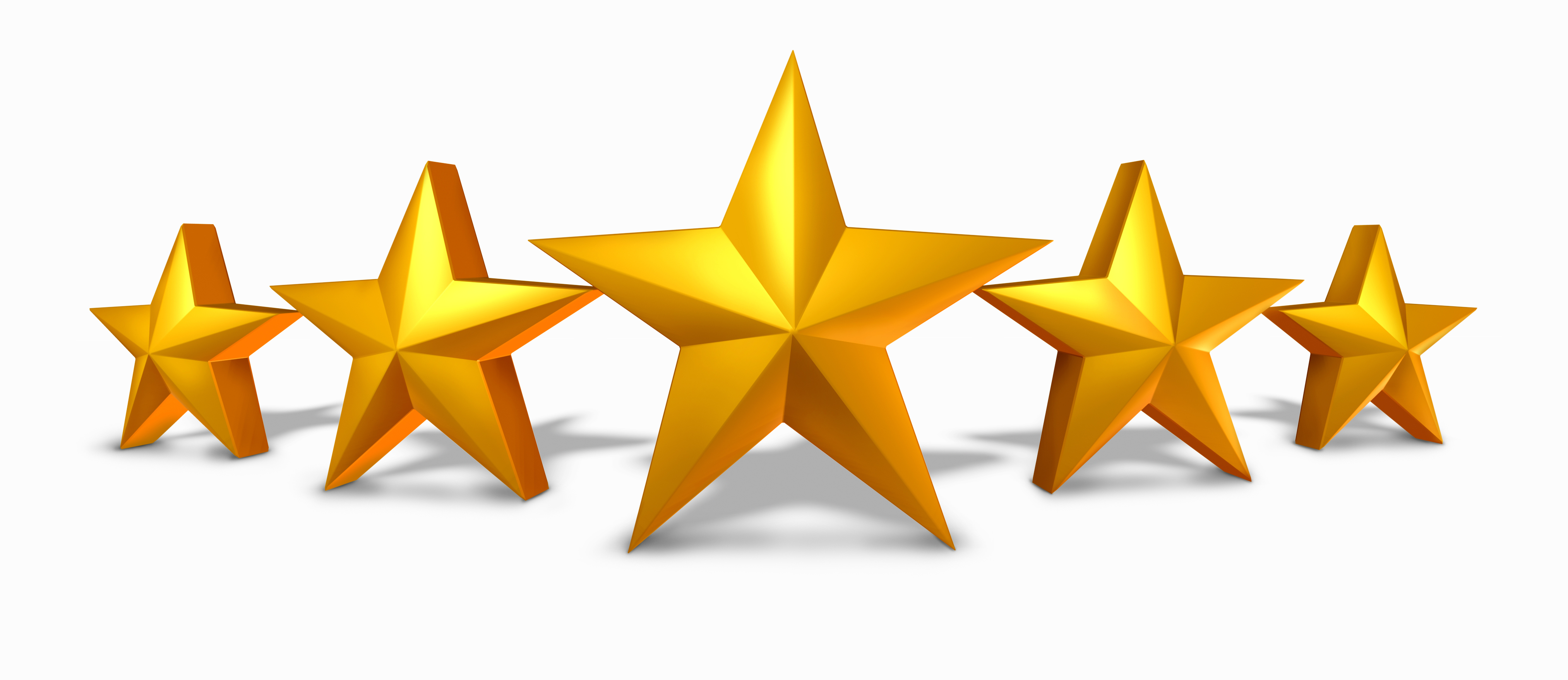 Clint Zastow was extremely knowledgeable about all the components of the bed we purchased (adjustable base, mattress and Frame) . We have been looking for the perfect combination of these for a year now. He listened to us! He gave us more information than anyone else we had talked to. He met our price range as well. I would recommend this salesman to anyone looking for the right bed of high quality. Delivered and set up within a week. Jane Ragen Google Review 6/16/20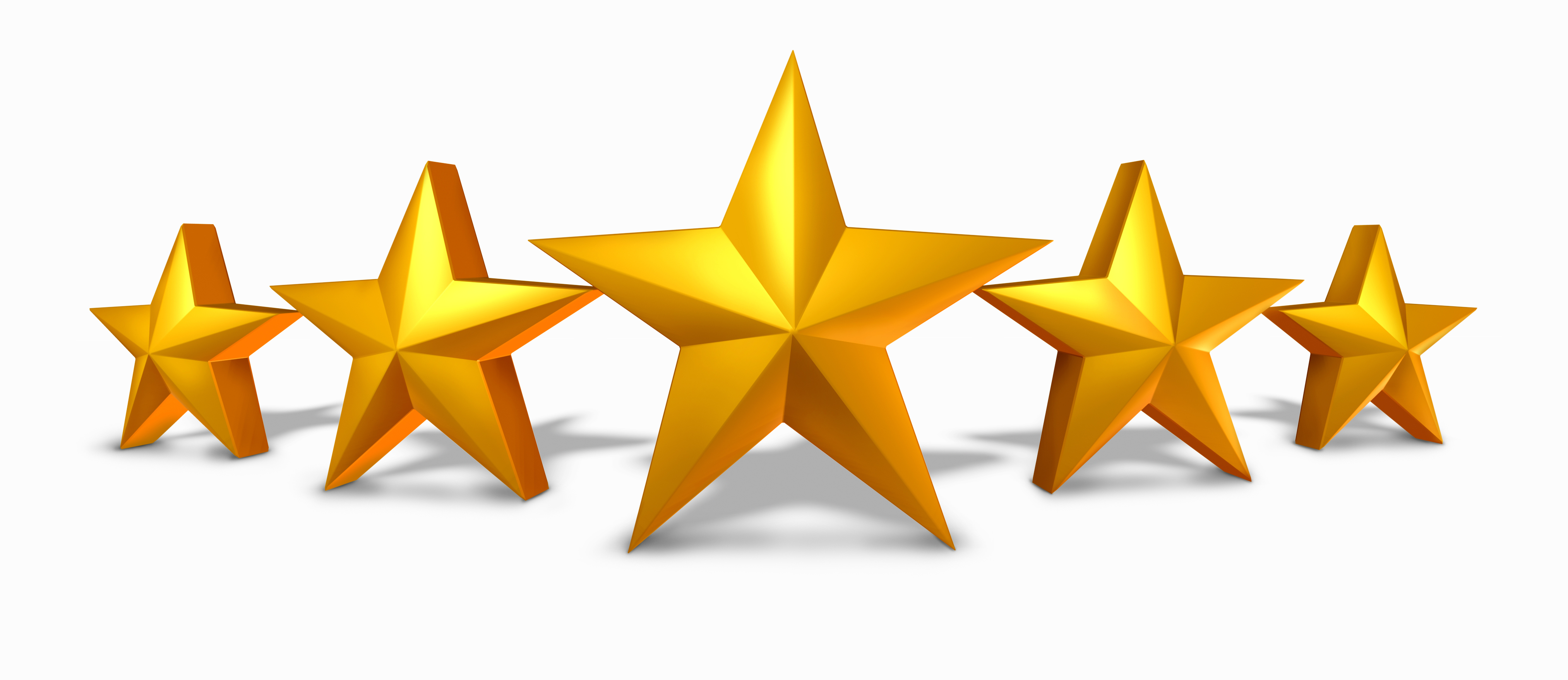 I have the best experience with Lebeda Mattress Factory!!! I initially order a firm mattresses, then decided we want it less firm, went to Lebeda and talk to them, they immediately said of course we can make any changes to the mattresses or exchange them . I ended up ordering two completely different ones and they made a new ones for me. I absolutely recommend this place!!!  Patricia Rodríguez Google Review 6/16/20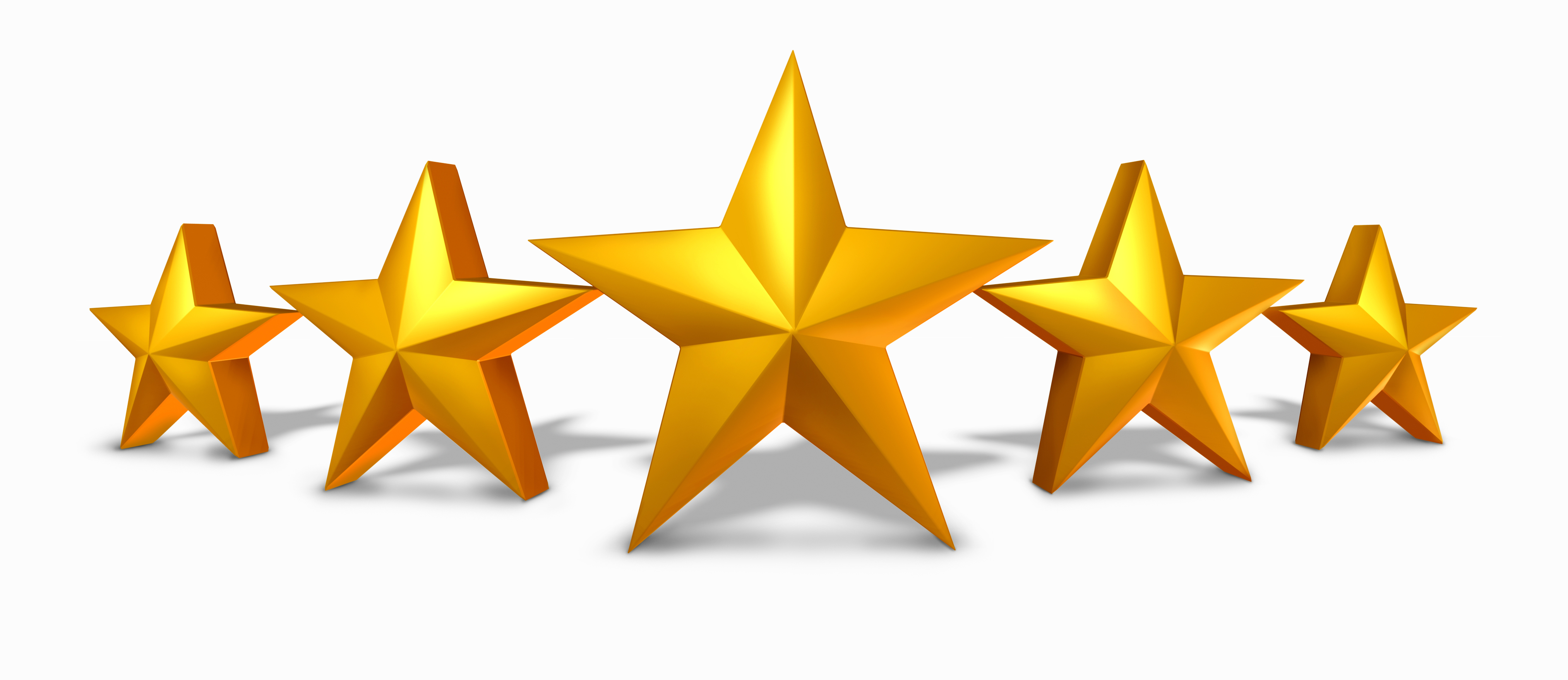 Taylor was awesome. We feel we were treated very well. He was knowledgeable about his product and directed us to the best fit. We got a great deal and we're excited to get our new bed! We'll definitely be back when it's time to get our son his first bed. Thanks again! James Merrill Google Review 6/16/20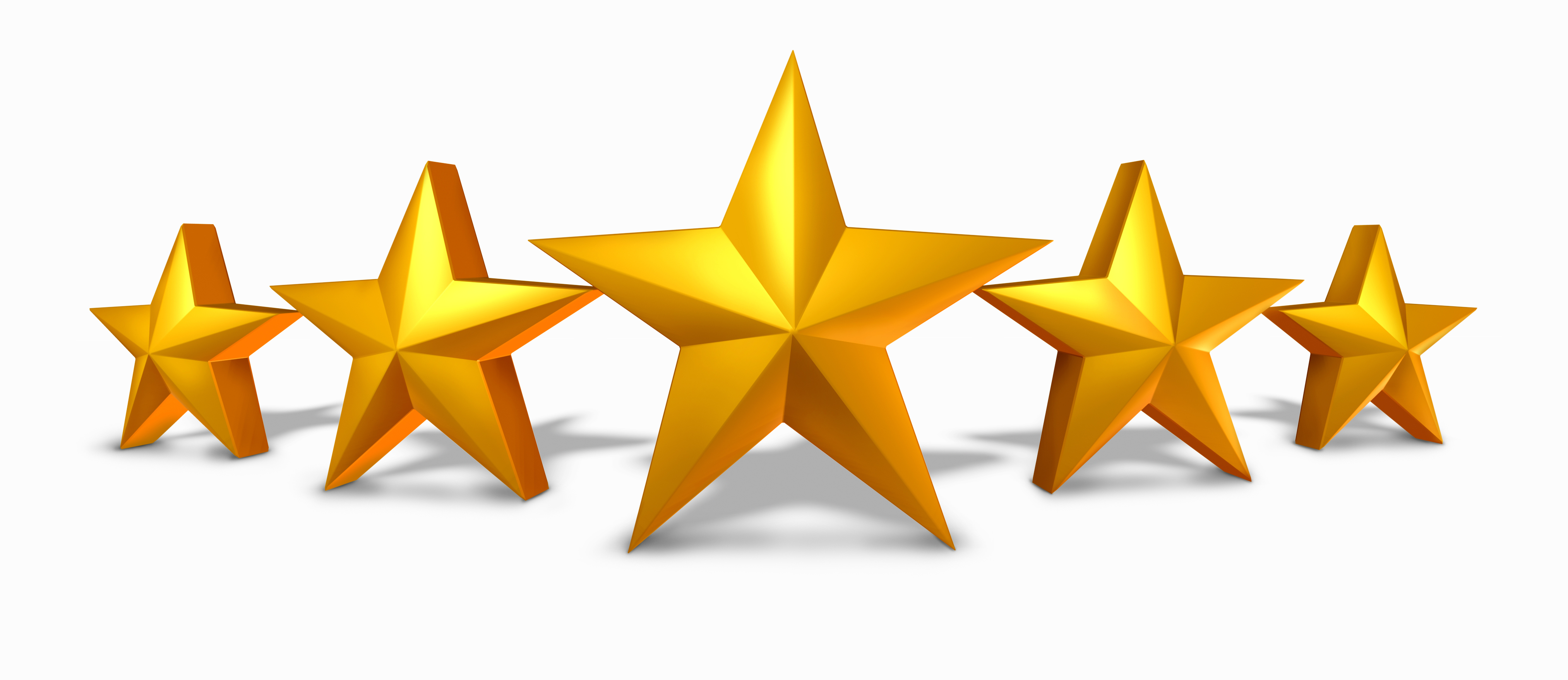 Wonderful! Recommending all of my friends to shop with Lebeda. Aaron Dotson Google Review 6/16/20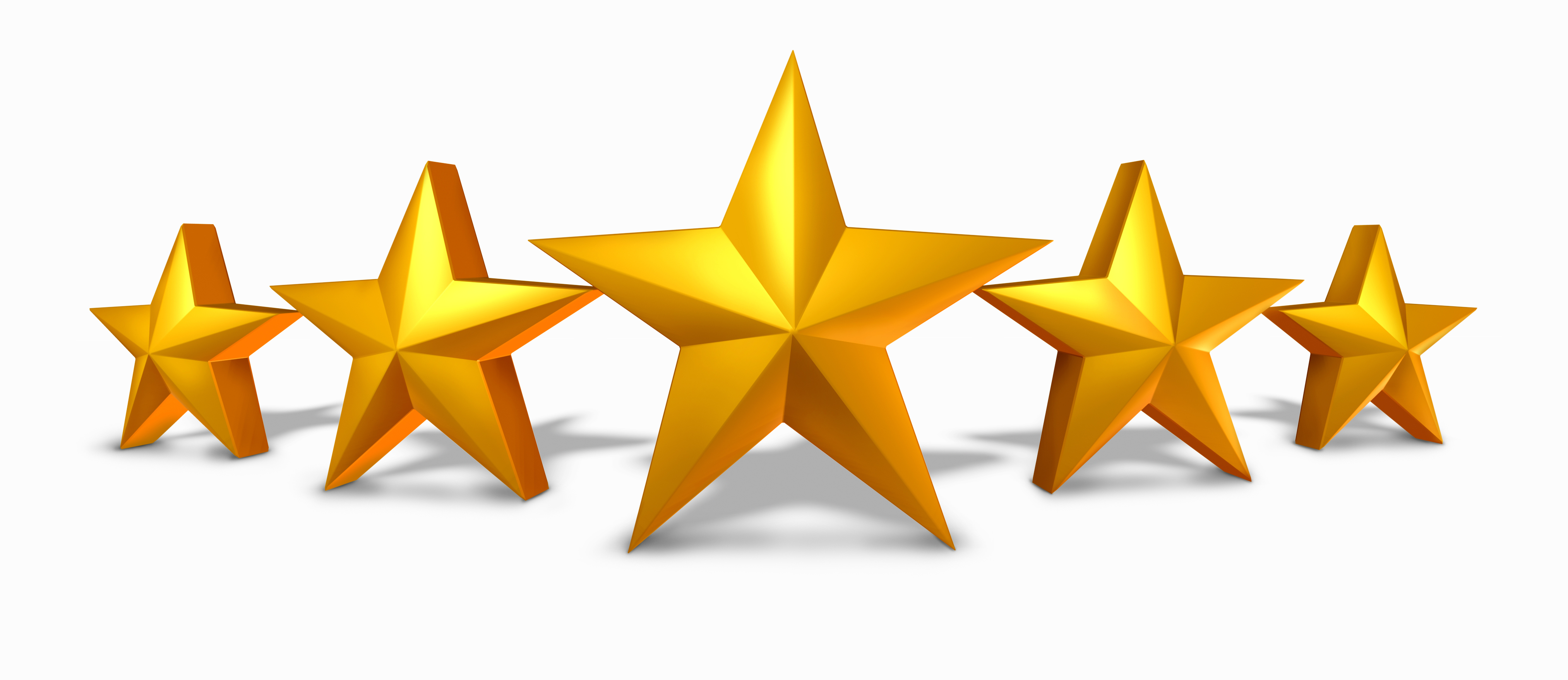 Made me a custom size bed only took 2 days great people to work with.  Craig Knox Google Review 6/15/20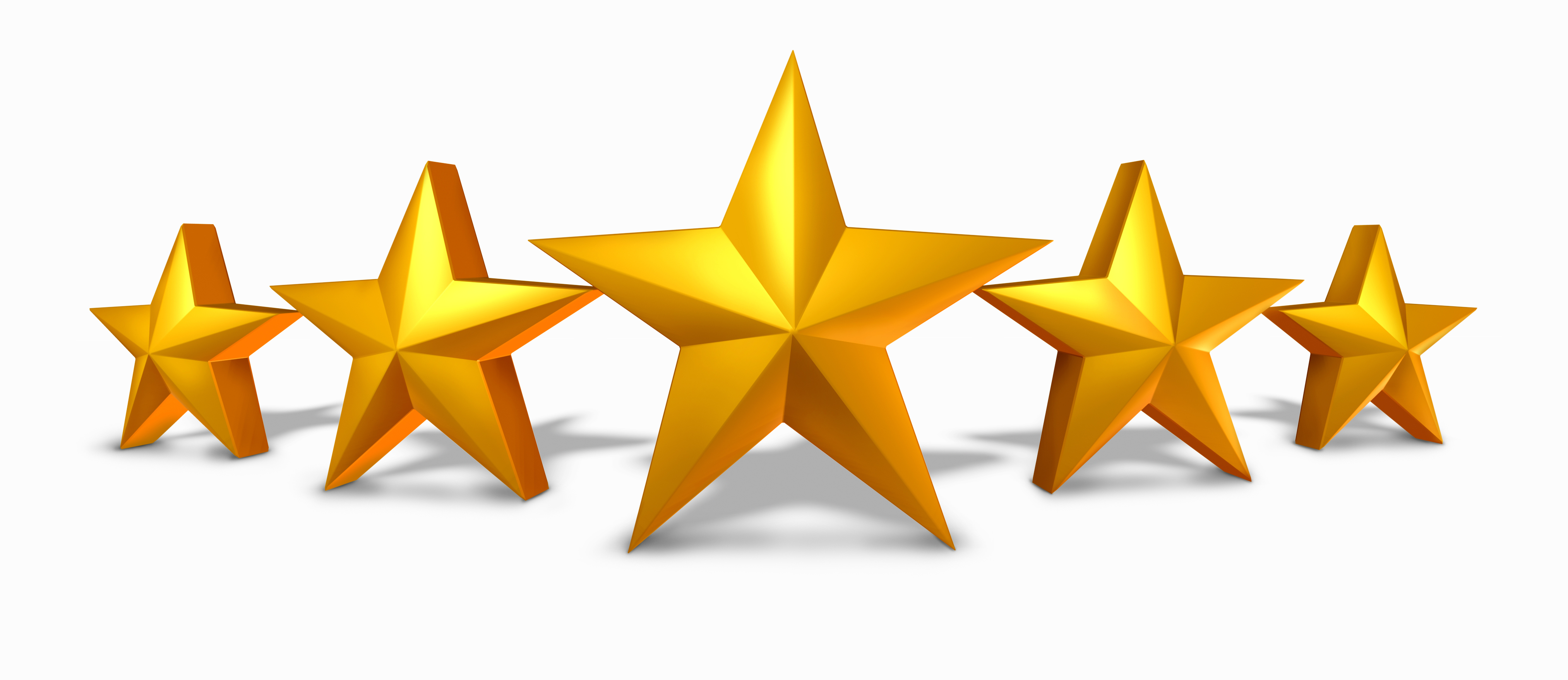 Angie was absolutely awesome from the point of purchase to following through after the sale. After choosing our mattress, my husband was having a difficult time getting use to the firmness we chose, as he has a bad back. Angie kept in contact with us until a solution was found giving both of us an excellent night's sleep. You won't go wrong with the customer service at Lebeda. THANKS ANGIE!! Brenda Shafer
Google Review 6/14/20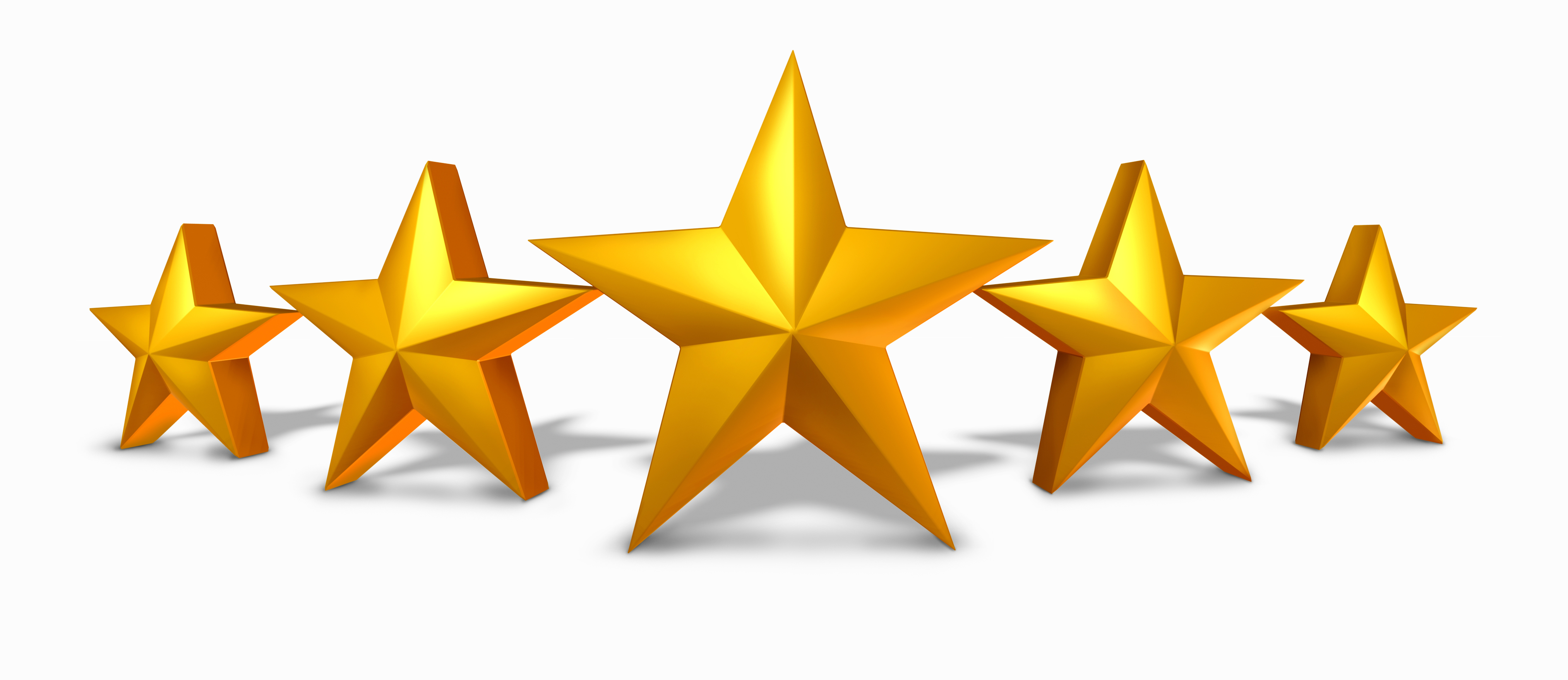 Great service! If I could give 6 stars I would. The sales woman went out of her way to ensure I would get the matress delivered same day. Great matress, very affordable, and I highly recommend you visit their store. Paul Frank Google Reviews 6/14/20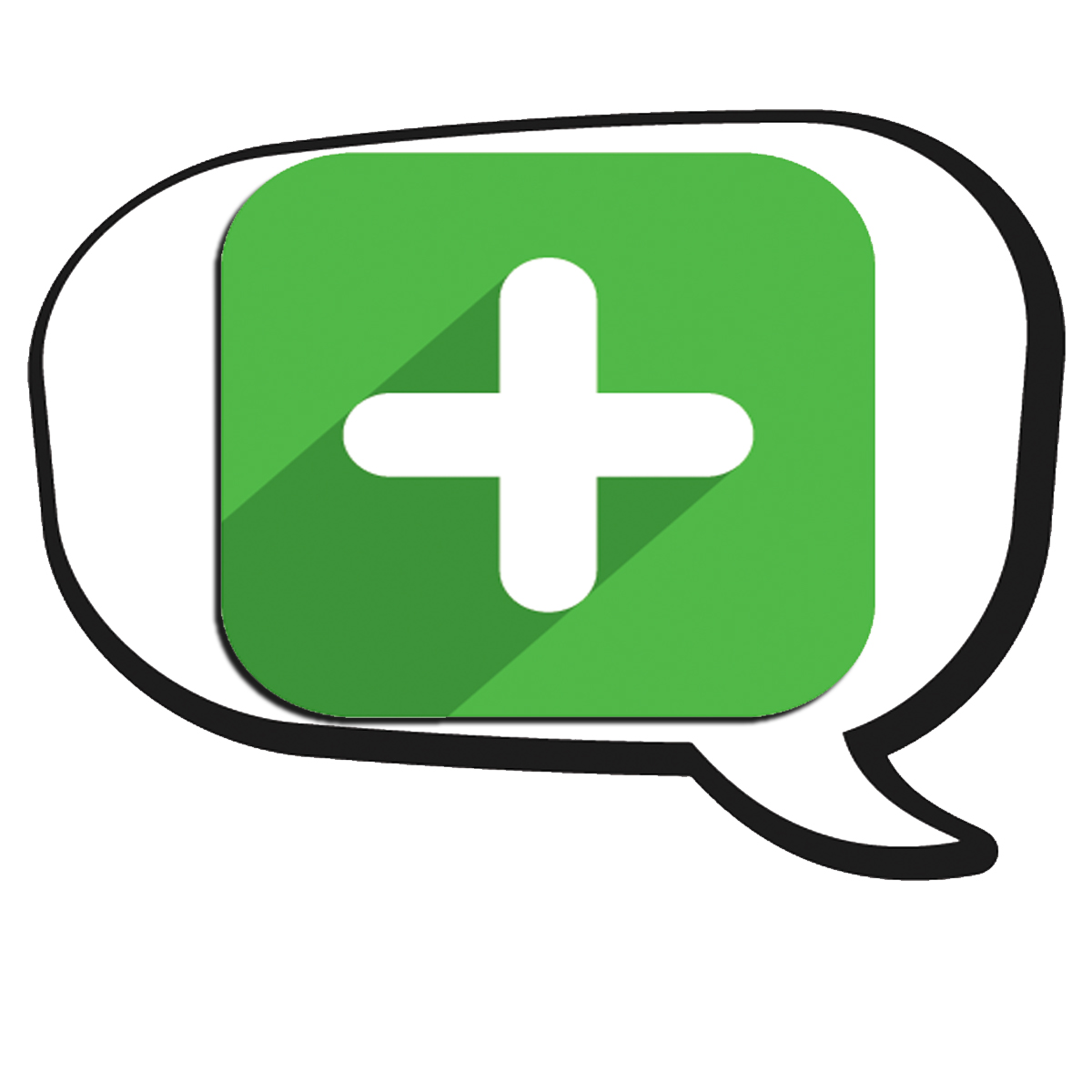 We bought a Lebeda mattress set 3 years ago and like it so much we came back for a set for another room. Great quality and service. 
Charmagne Nelson Podium message 6/12/20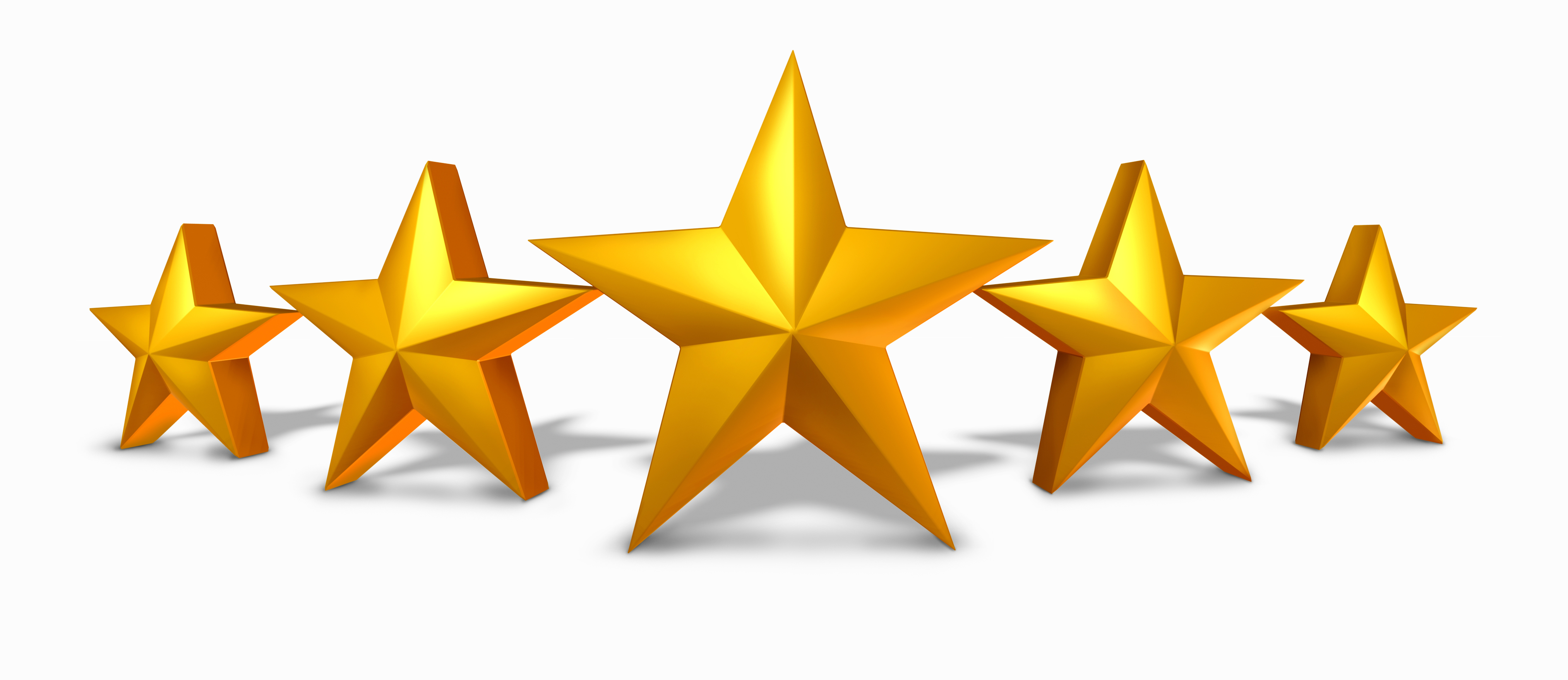 So glad I checked locally before ordering a unique size mattress by mail. Not only was I able to get the narrow width required for my daybed, but I could get the length of the mattress shortened to reflect how I actually use the daybed in my home. The new cushion is a perfect replacement for the worn and uncomfortable cushion that originally came with the daybed. 
Pat Meier Google Review 6/11/20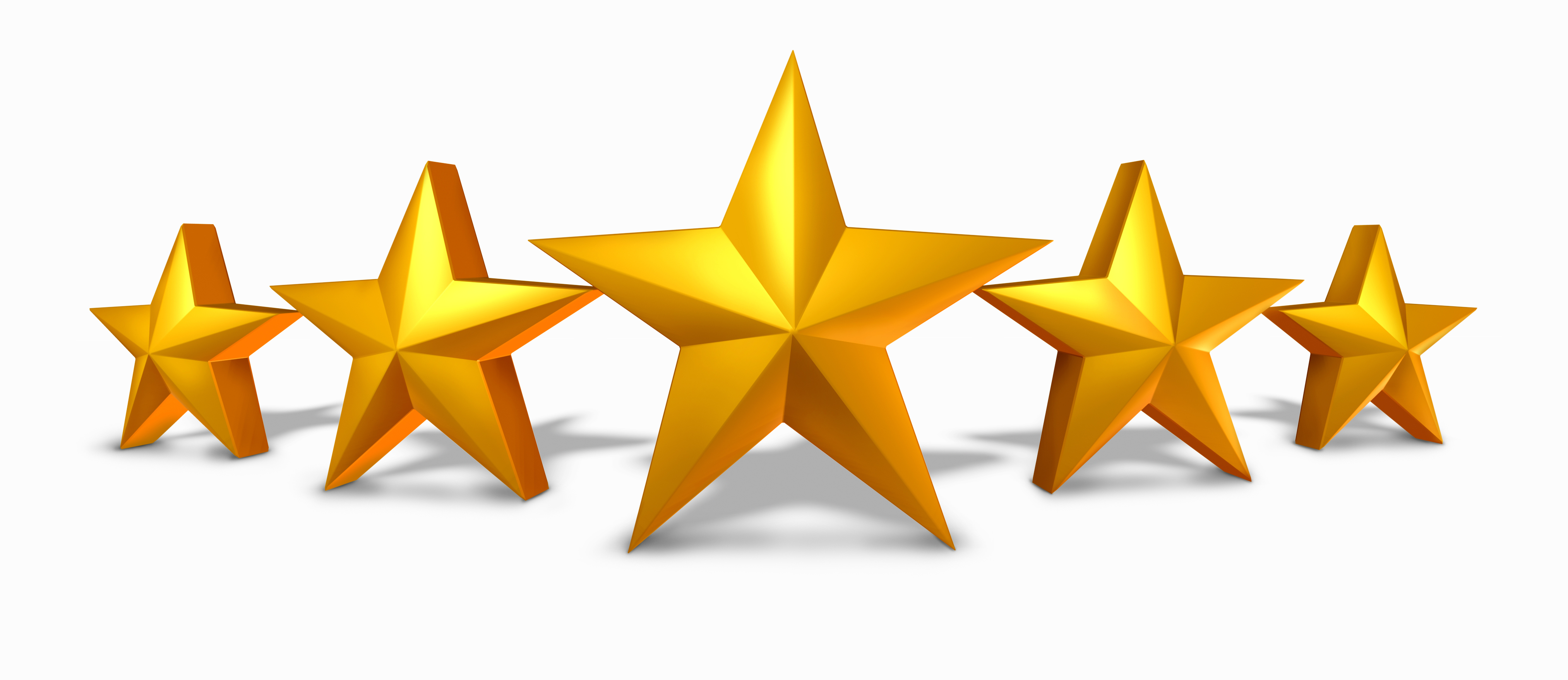 Lebeda great mattresses and made in Iowa! Taylor in Coralville was very knowledgeable and gave us plenty of time on our own try out their selection. Ginkgo711 Google Review 6/10/20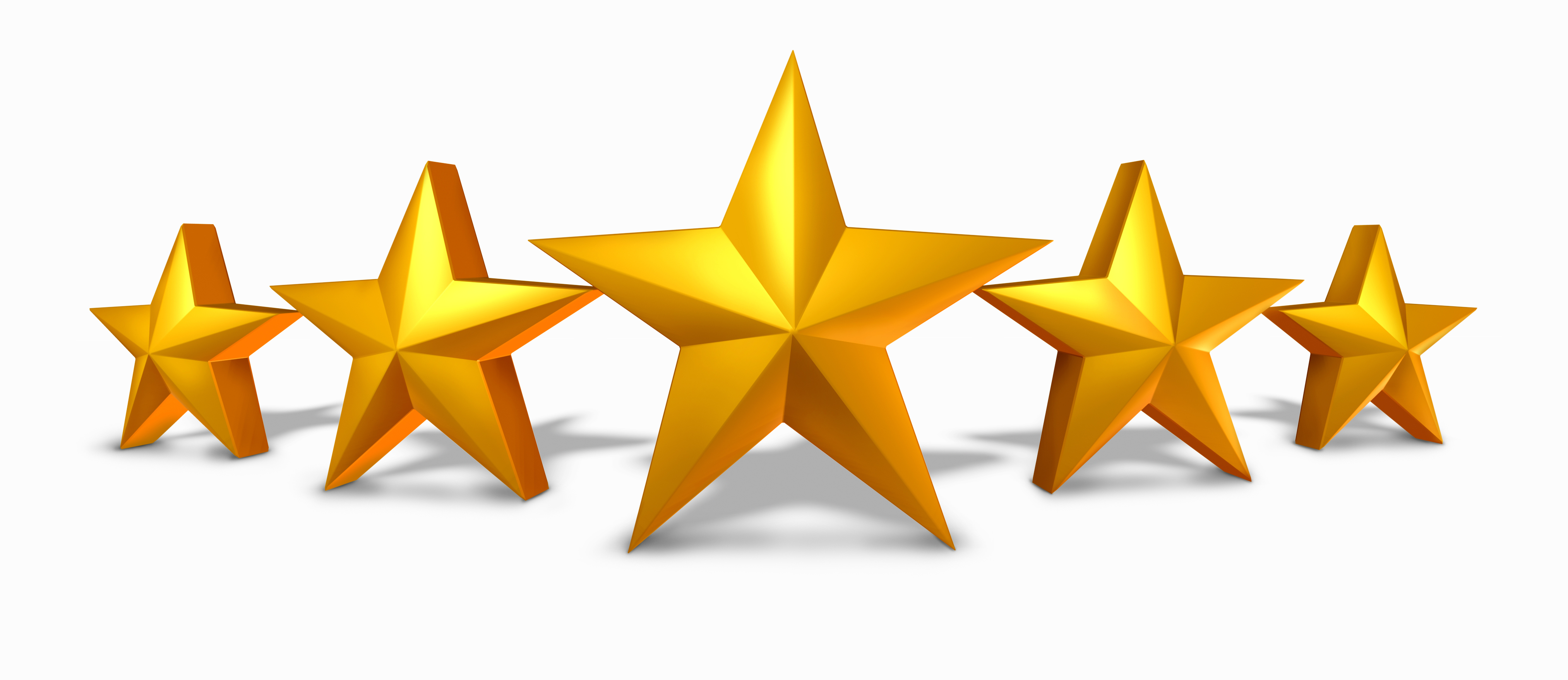 Great customer service and wonderful pricing! Molly Kuhle Google Review 6/10/20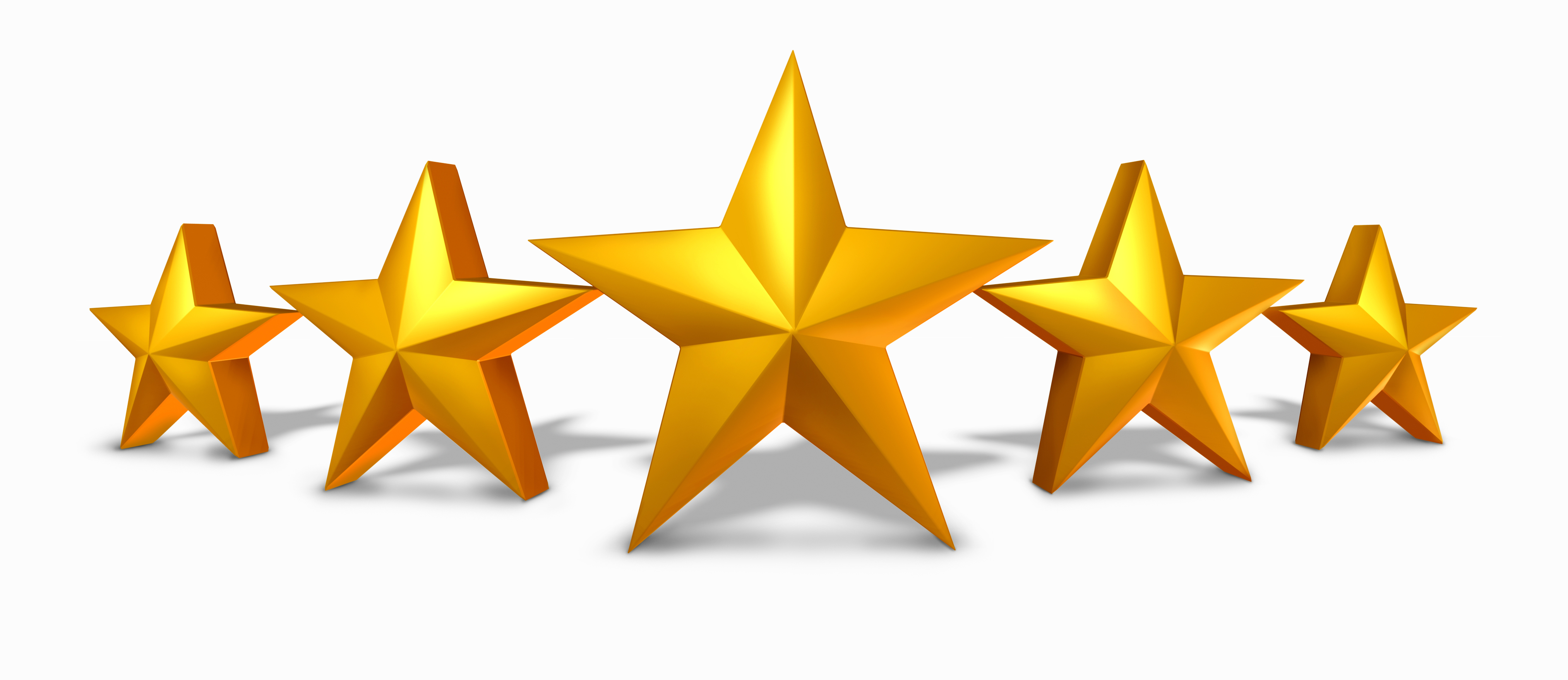 We had never been in a Lebeda store before but we try and keep our business local so we wanted to check it out. I wasn't expecting the results that occurred. First the store set up is clean and arranged nicely so that all beds are accessible to try. Taylor listened to our needs and was able to accommodate our differing preferences. I appreciated his honesty and help in choosing the best mattresses for us. The icing on the cake is that not only did we keep our business local but the mattress is made in Iowa as well. Oh and did I mention the mattress isn't made until it is ordered so it isn't sitting in a warehouse somewhere before it is delivered. Overjoyed and anxious for our new bed that was ordered yesterday and being delivered tomorrow. You have to check them out!!!  Heather Jasper Google Review 6/9/20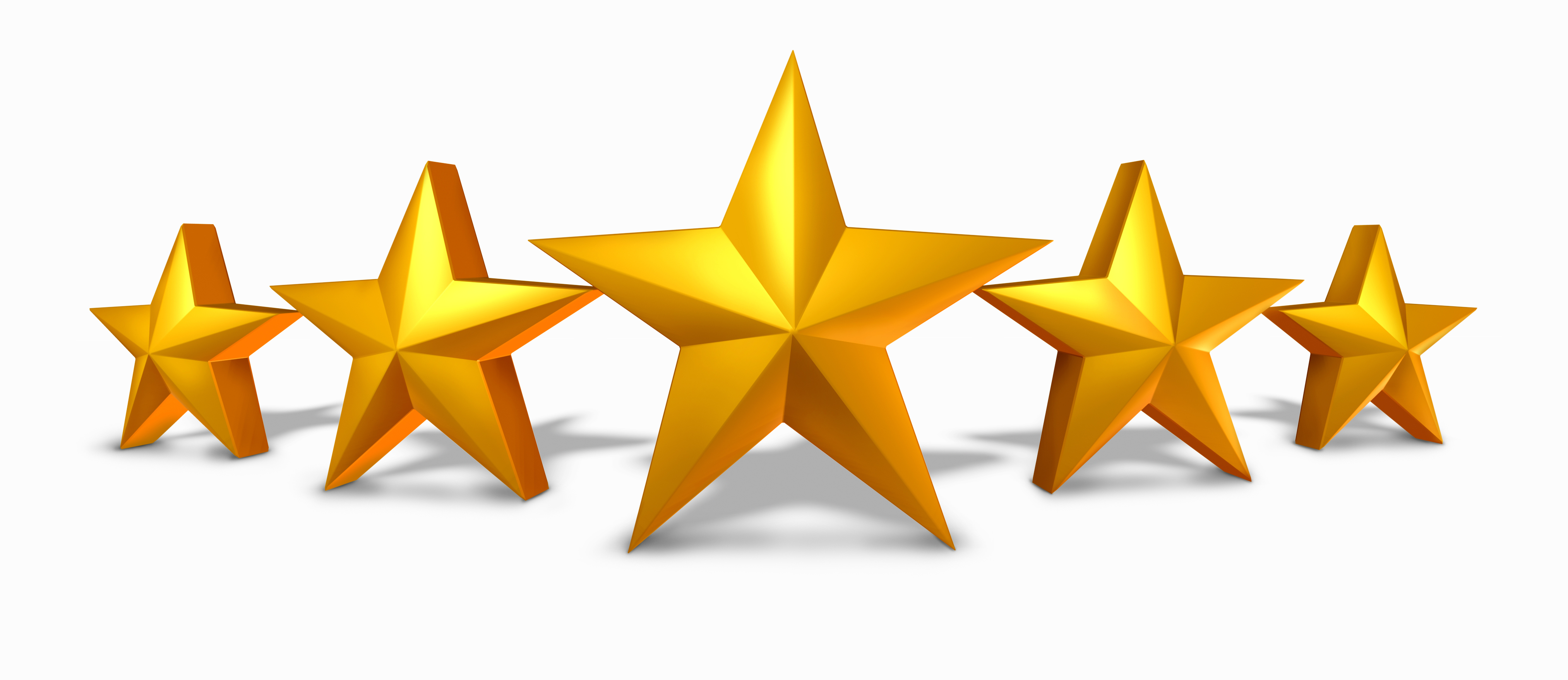 It was a wonderful experience!! Thank you for helping us find our new mattress!! Nichole Williamson Google Review 6/8/20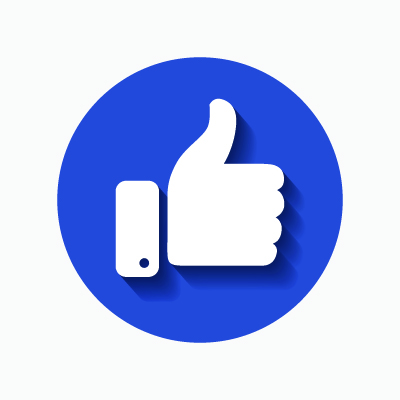 Lebeda in Cedar Falls has great customer service. Felt my purchase experience was geared to me. Looking forward to receiving my new mattress! Janet Huebner Facebook recommendation 6/7/20 ·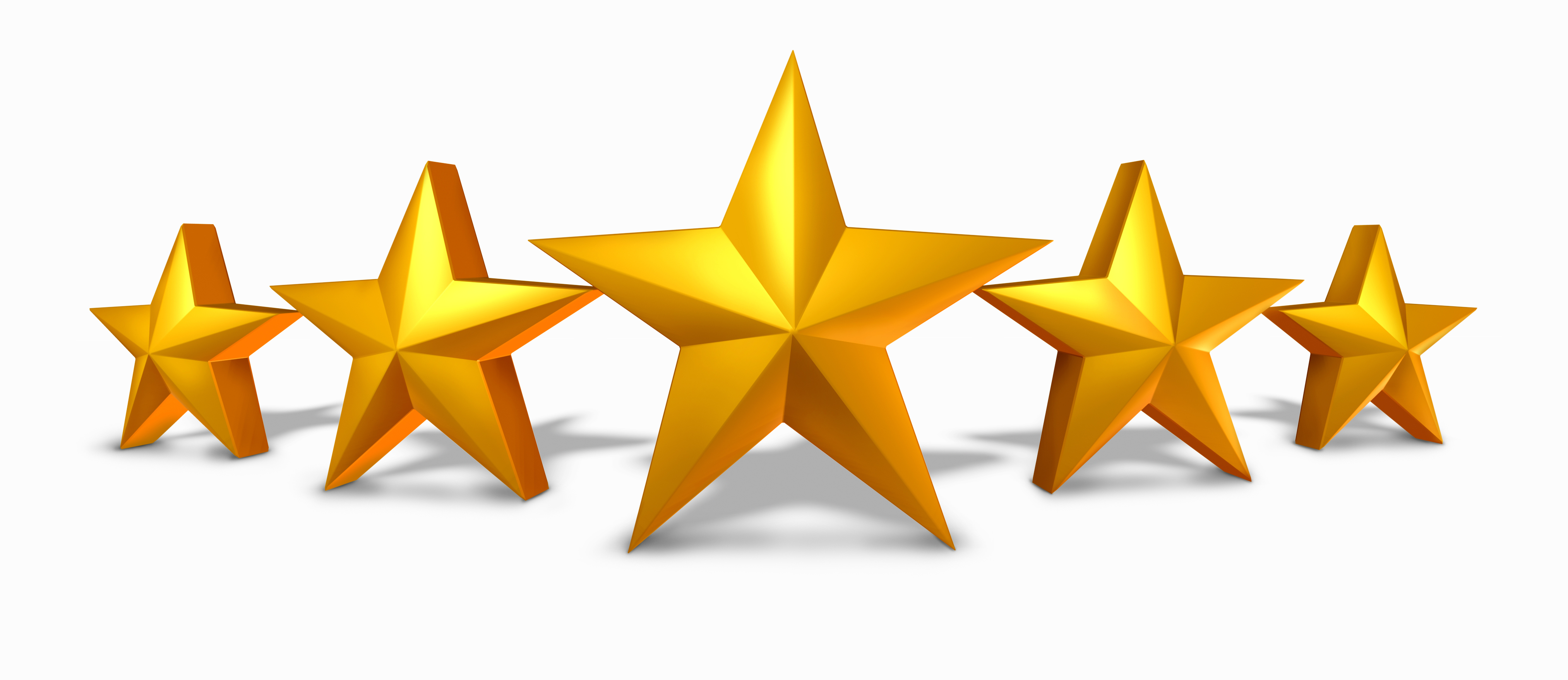 Spoke with Tayler over the phone to get a mattress for my new apartment – she walked me through my options based off my preferences and gave me detailed answers to my questions – took all but 5 minutes to order the mattress I wanted and have a plan in place to ship my bed – professional, friendly and effective – thank you! Harris Syed Google Review 6/7/20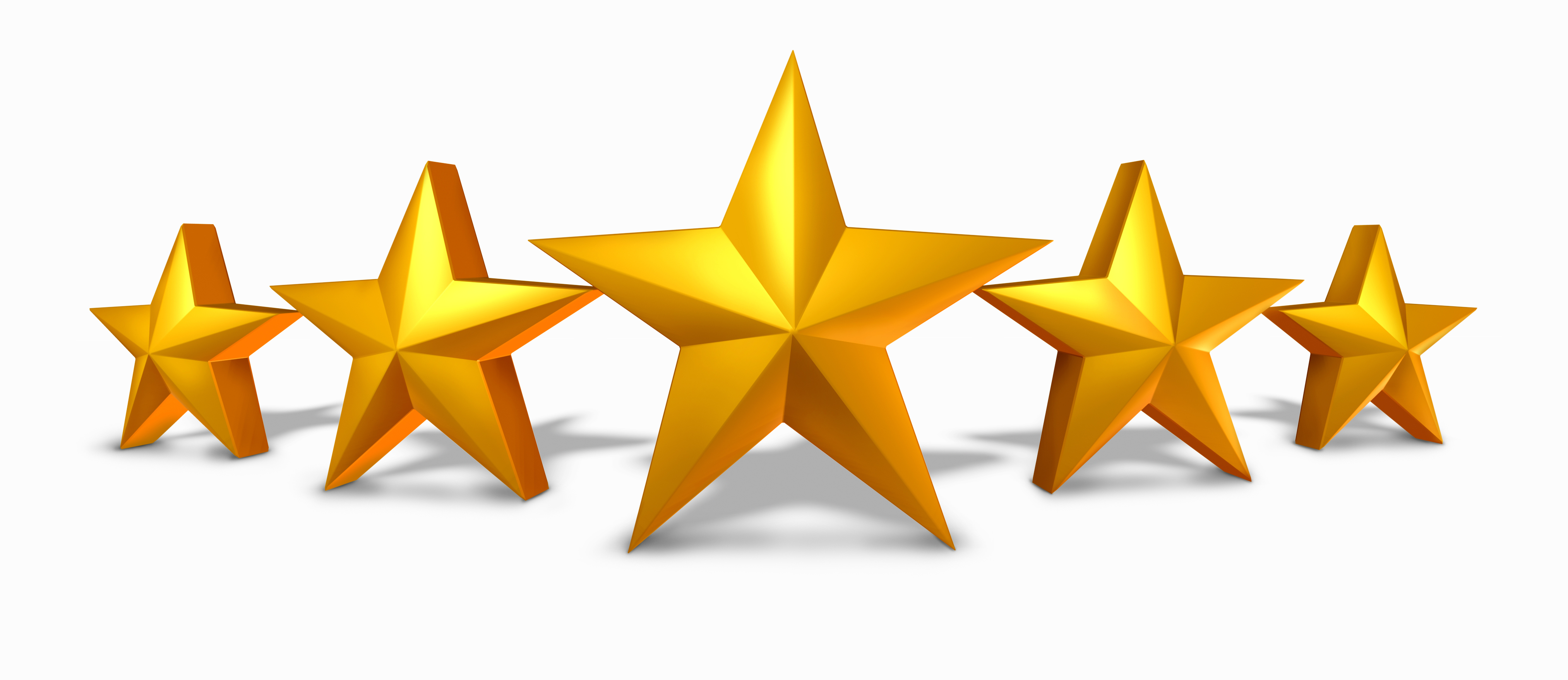 Excellent service very professional. Taylor Perdue Did an amazing job of explaining the differences between the products. I would highly recommend this place and I would definitely recommend him to my family. Thank you Tesir Alhussaini Google Review 6/7/20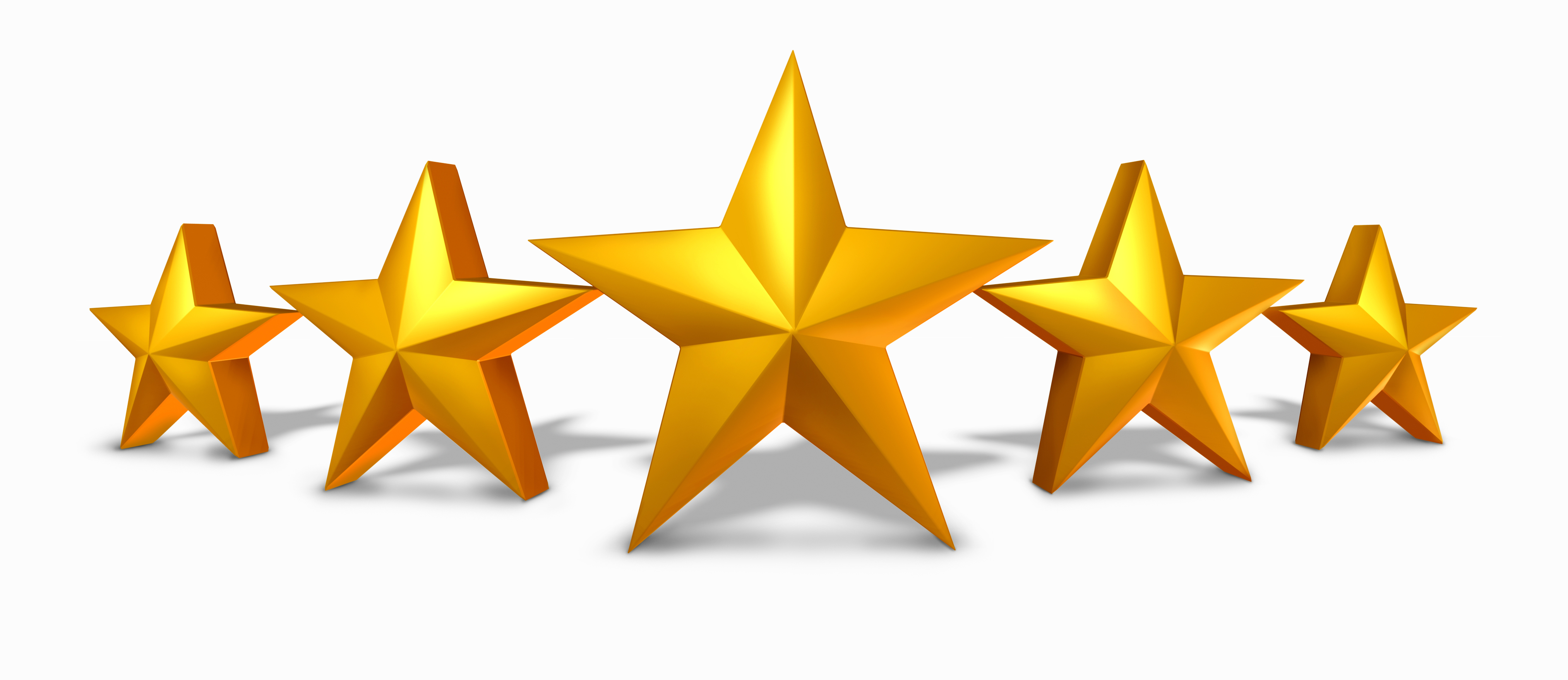 Friendly service and had what I needed! Ross Lembeck Google Review 6/5/20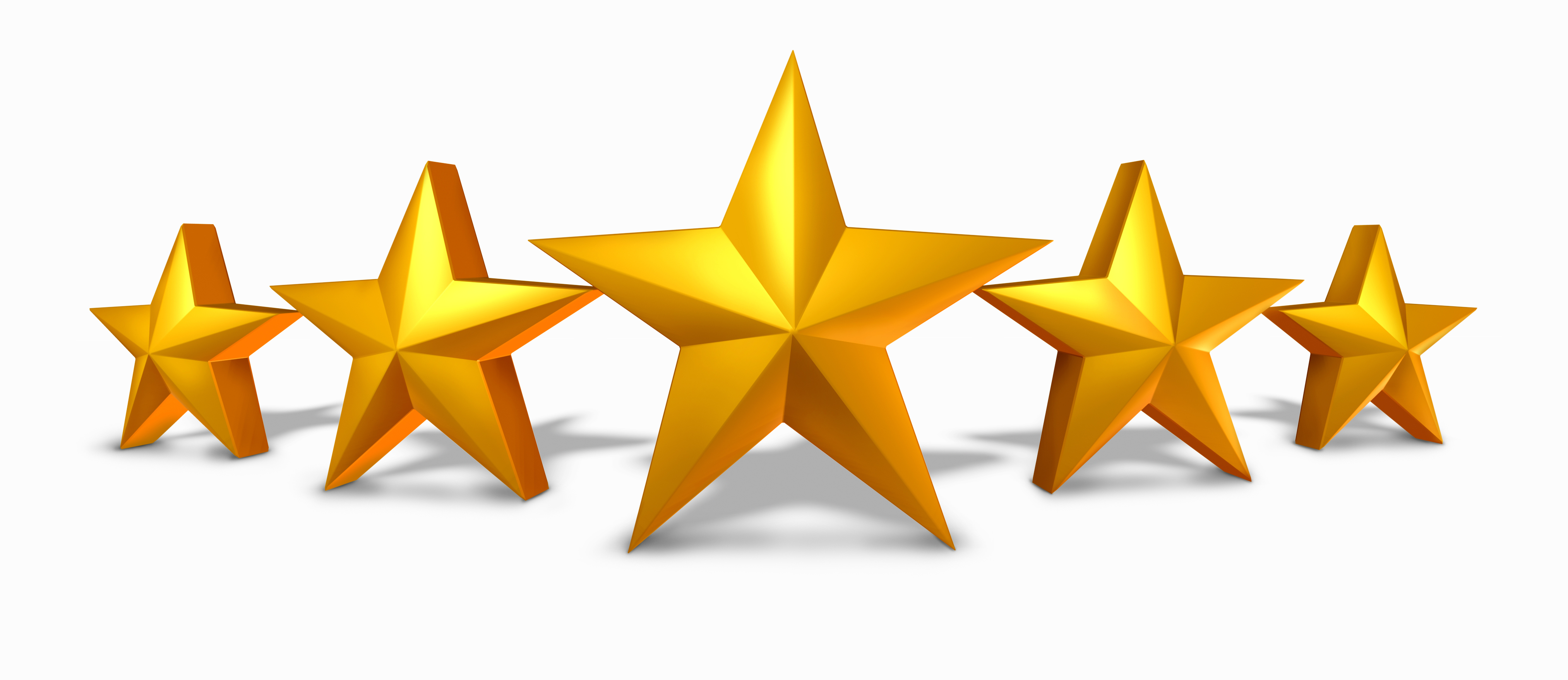 We had a great experience shopping for our son's bed at Lebeda. Clint was very professional and knowledgeable, and we appreciated his expertise. We were also grateful that the staff wore masks to protect their customers, as well as their no hassle approach to sales. The bed was delivered this morning and the deliverers were courteous, professional, and also wore masks. All in all—-an excellent shopping experience! Our son loves his new bed, and we will definitely be returning customers at Lebeda, Iowa City. Kristy Nabhan-Warren Google Review 6/5/20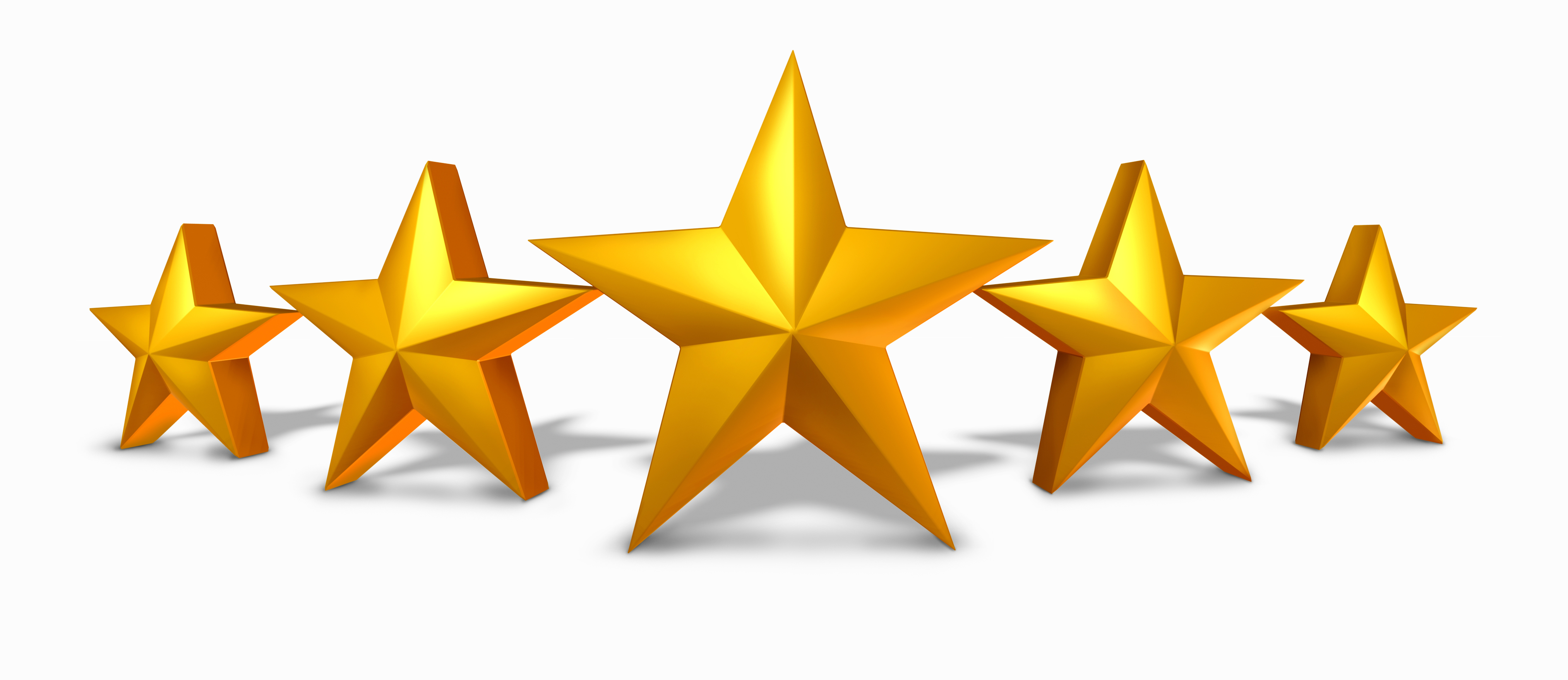 Chris, the owner at the Merle Hay property is awesome. Extremely helpful. I am 100% happy with my new bed set!!! Delivery and set up was friendly, professional and quick. Thank you Chris for your exceptional knowledge and service. Jan Burrows Google Reviews 6/5/20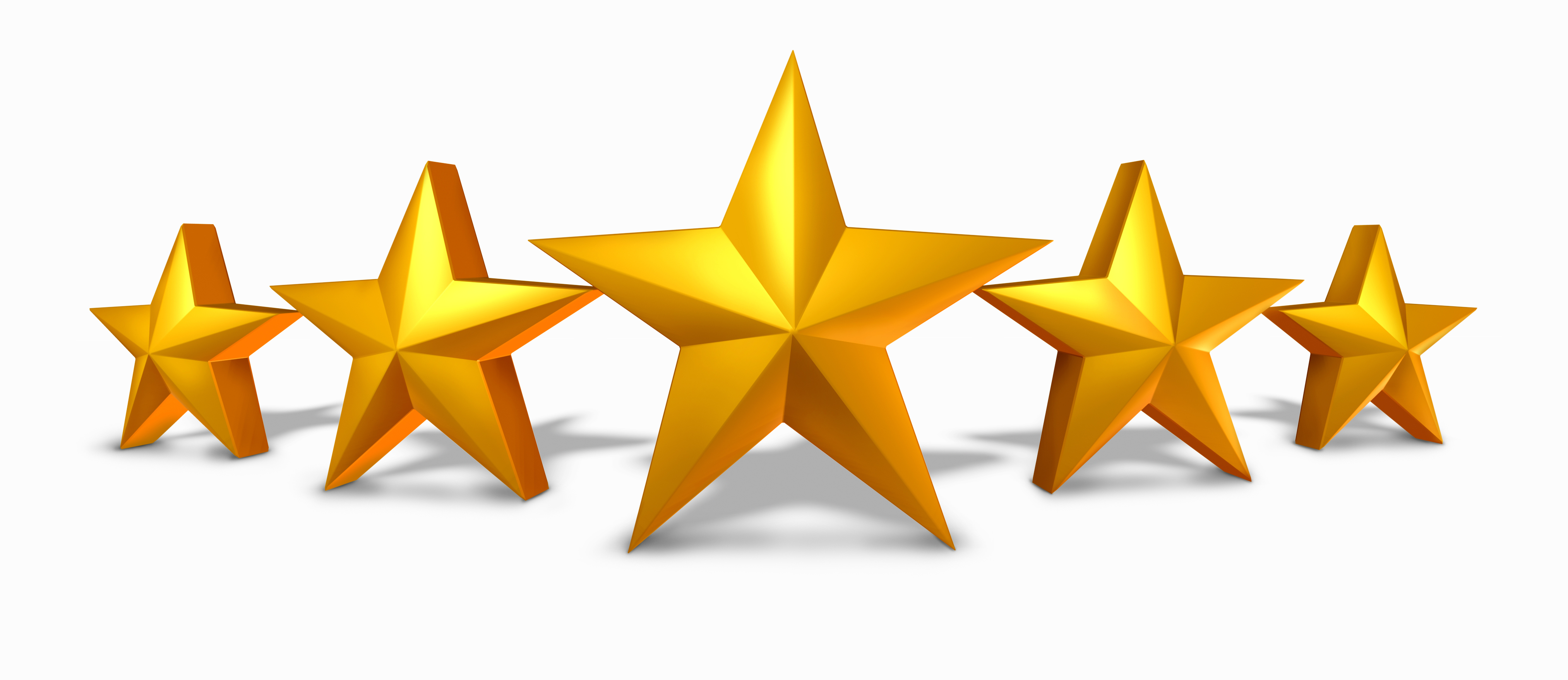 Very helpful. Would and have referred to others. Very pleasant sales person. Great personality. Richard Doerhoff Google Review 6/4/20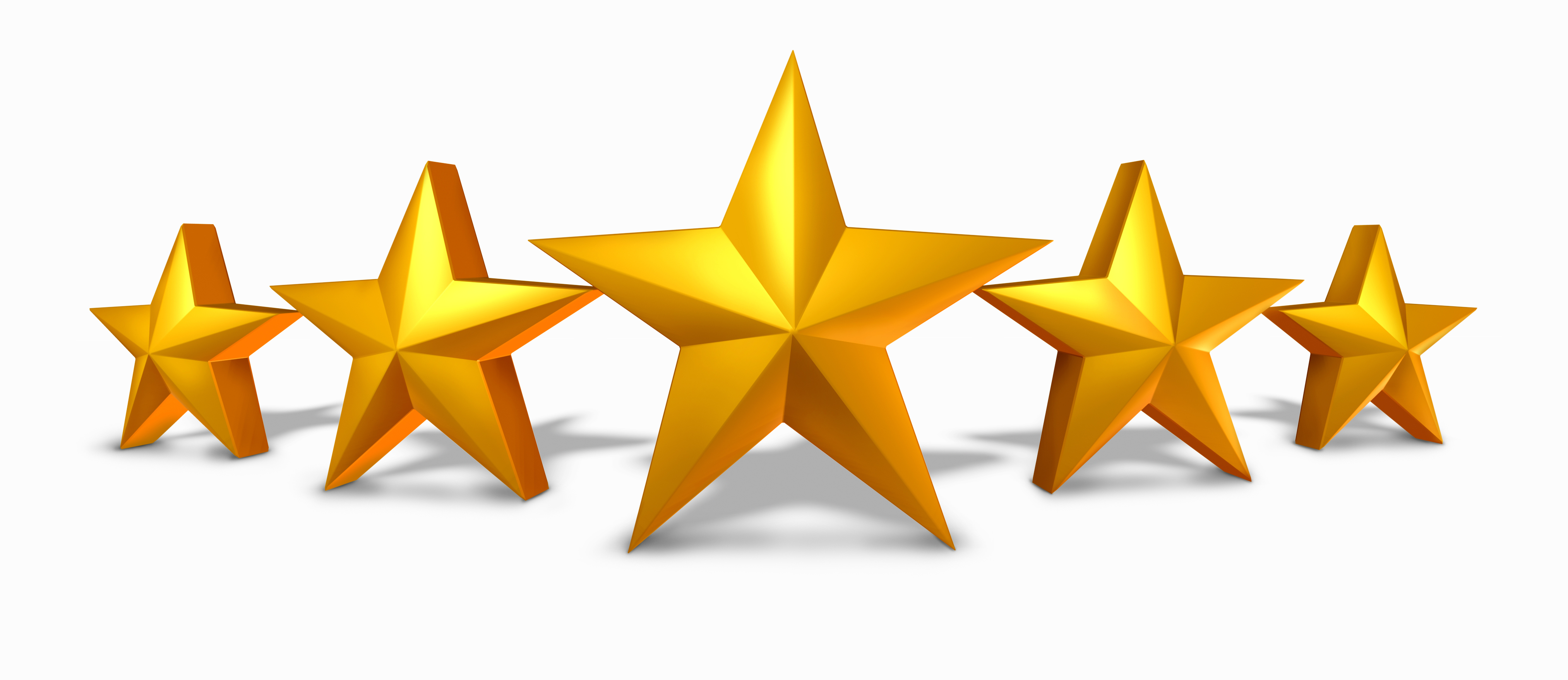 Our sales person, Angie, gave us an excellent experience from buying the mattress to follow up service after the delivery. She was completely knowledgeable and friendly. Tara Brothers Google Review 6/4/20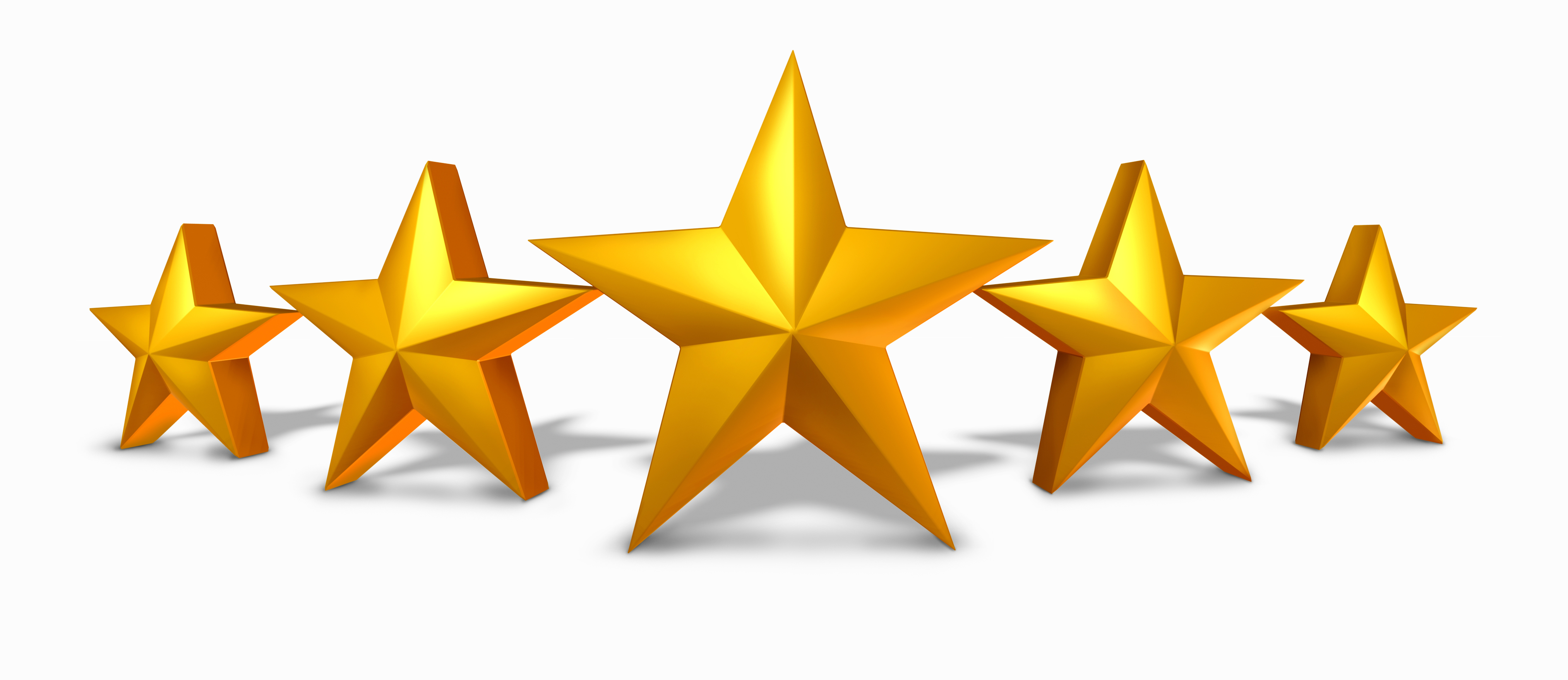 Excellent customer assistance! Helped to steer me in the right direction toward my purchase of a new bed. Informative and knowledgeable. I'd highly recommend Lebeda Mattress Factory in Coralville for your next bed ! Jeremy Kinn Google Review 6/4/20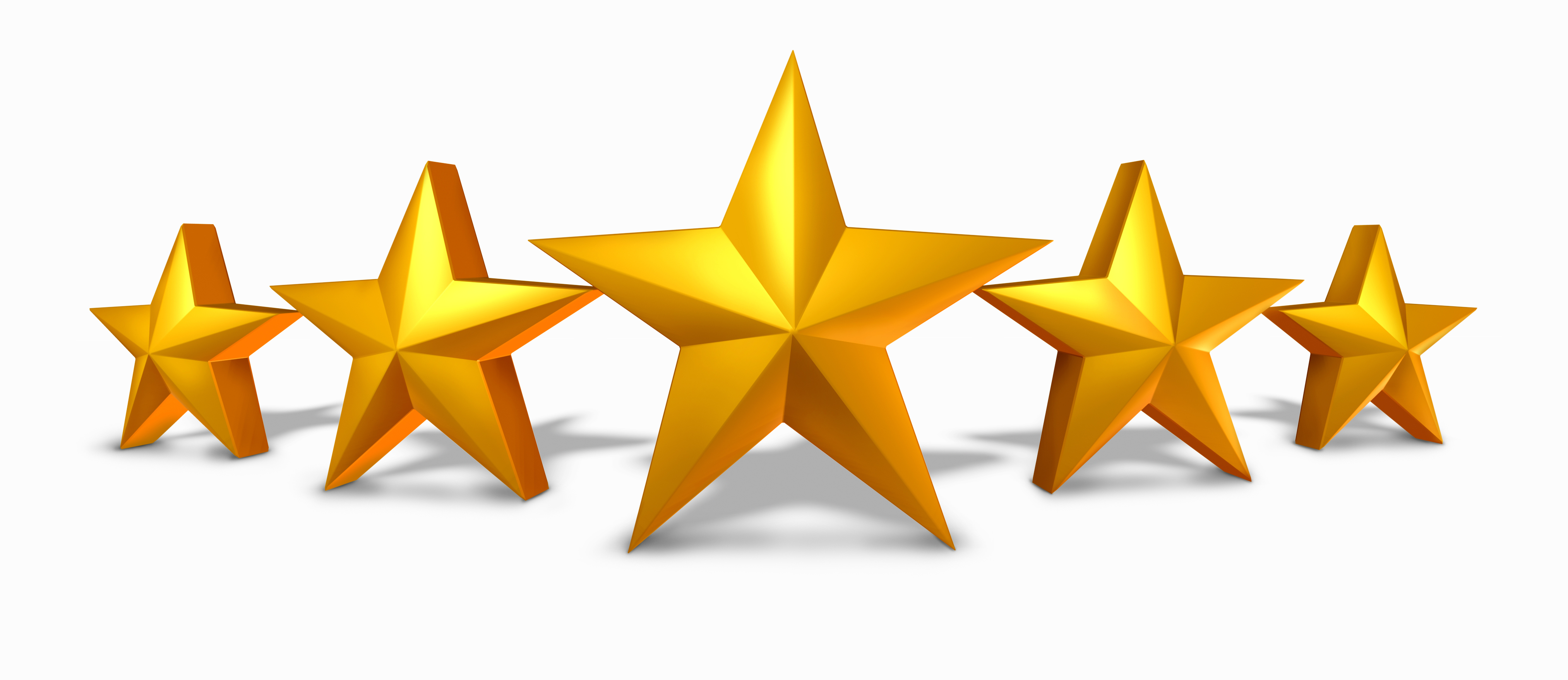 Clint was awesome! We are from out of state and he made us feel warm and welcome. He is knowledgeable about the products and was patient with us. Overall the service, prices, and speed of delivery were great. Anna Stell Google Review 6/2/20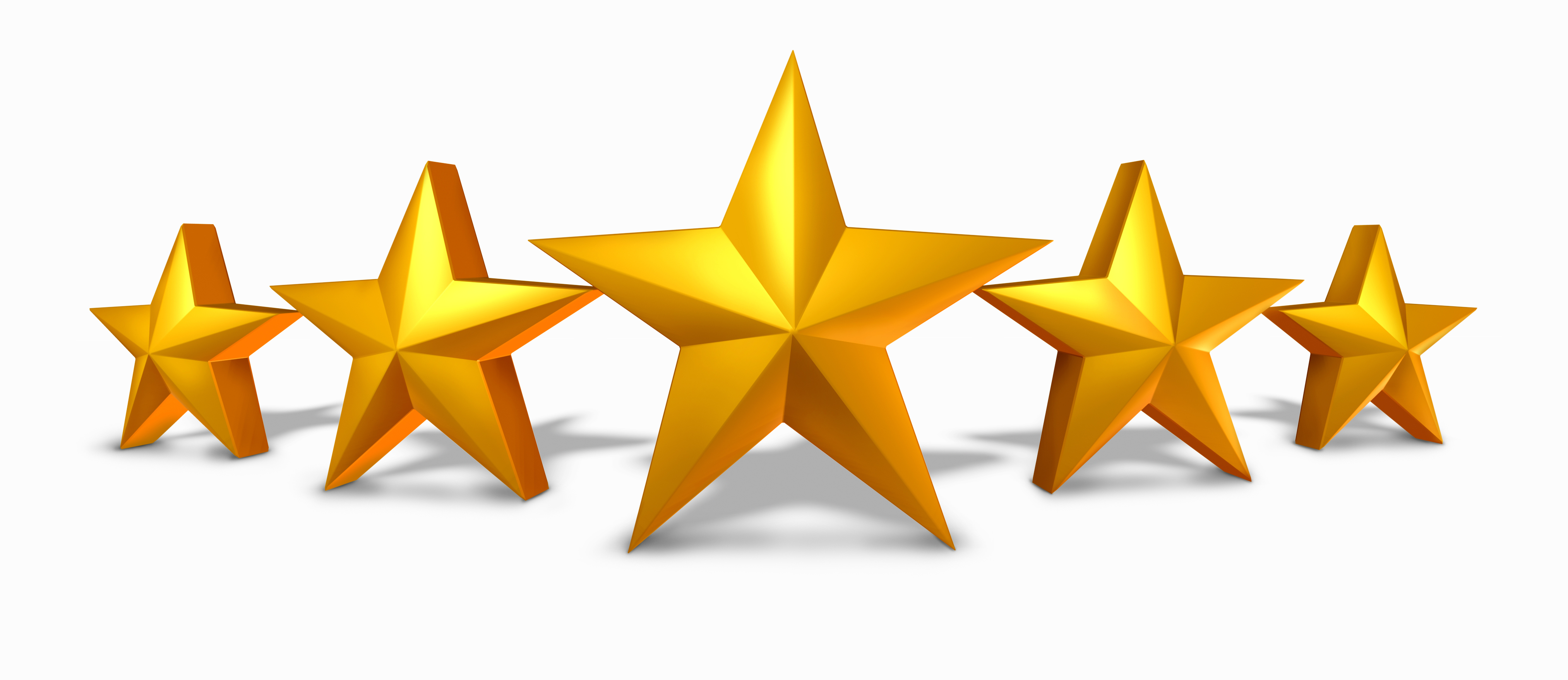 Great shopping experience! Debby Polhill Google Review 6/1/20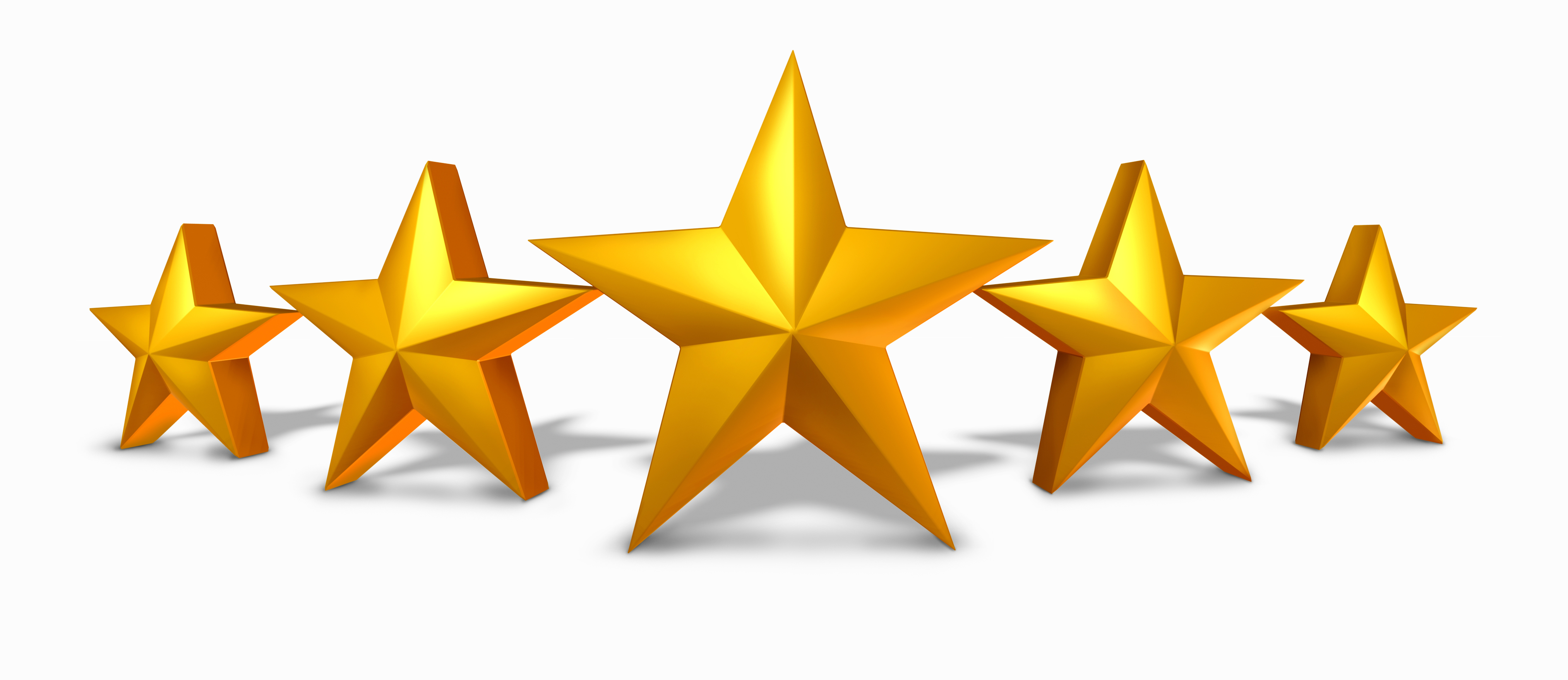 Bought my third bed from Lebeda, and I will continue to buy any bed I need from them. They are a great company to work with, they have great beds at very reasonable price points. Heather Knar Google Review 5/31/20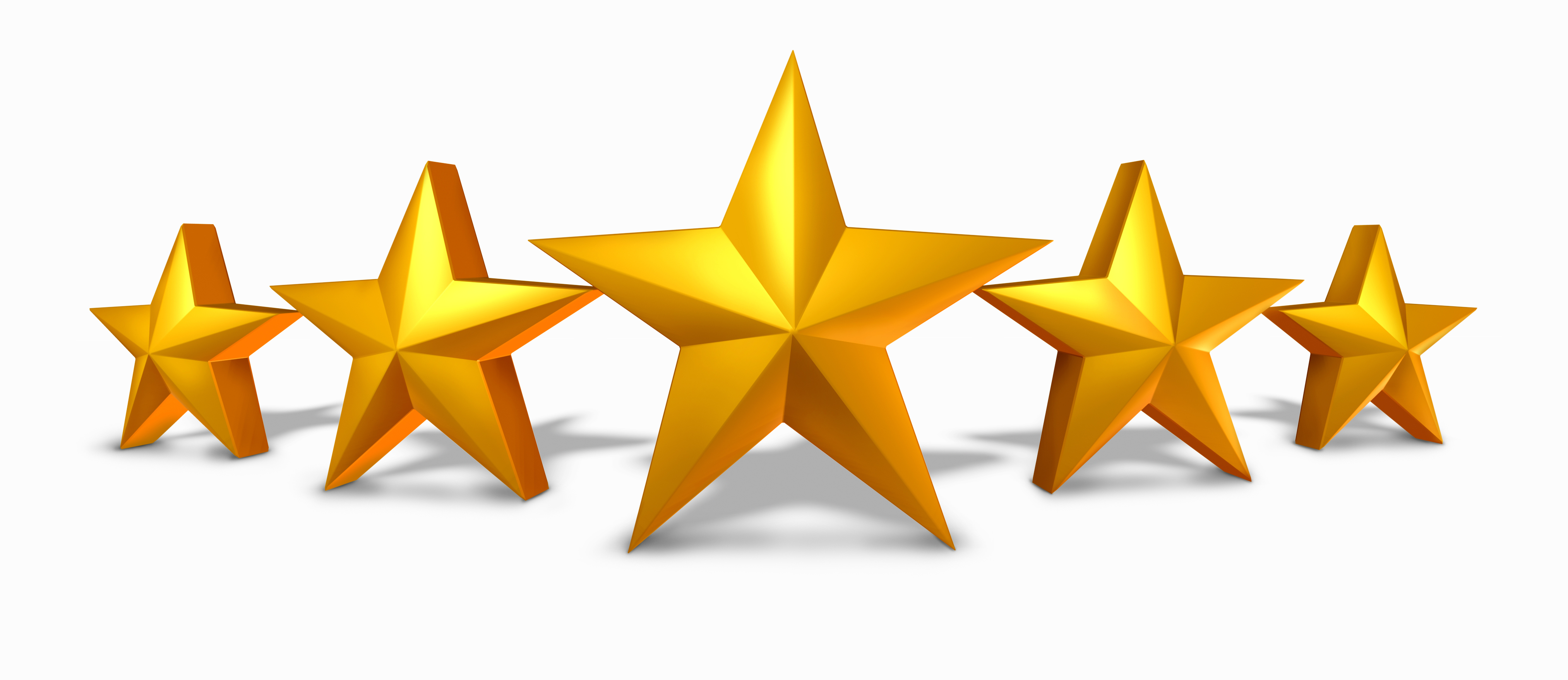 Jake is very knowledgeable about mattress. The first time we went into his store he answered every little question we had. We spent almost three hours in the store. We went back in to the store today to buy a bed. We had more questions for Jake again he was very patient with us. He was not a pushy sales guy and addressed both myself and my wife during our process of looking for the right bed. Thanks for all your help. Lydia Robinson Google Review 5/31/20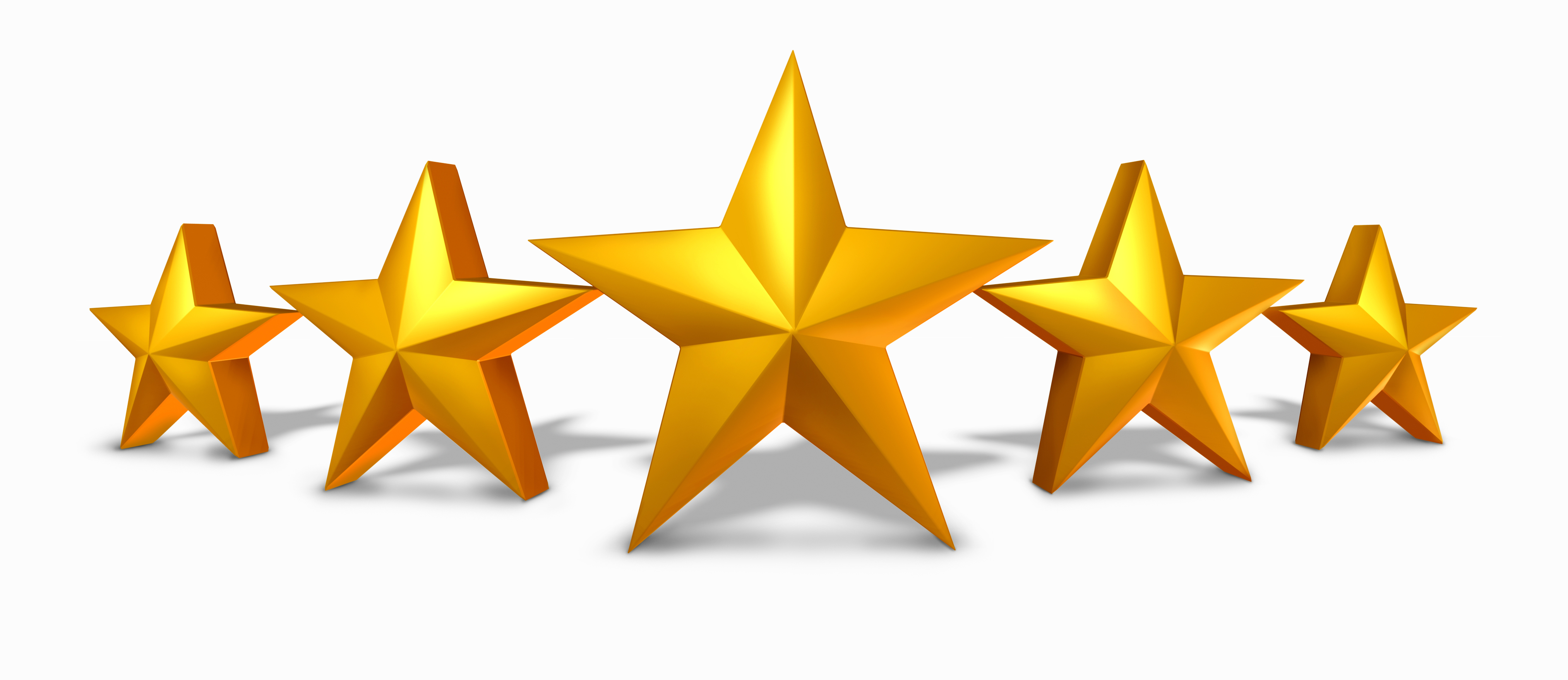 Angie is awesome! She made it easy to select a great mattress and bedgear pillows! Highly recommend! Benjamin Lundell Google Review 5/30/20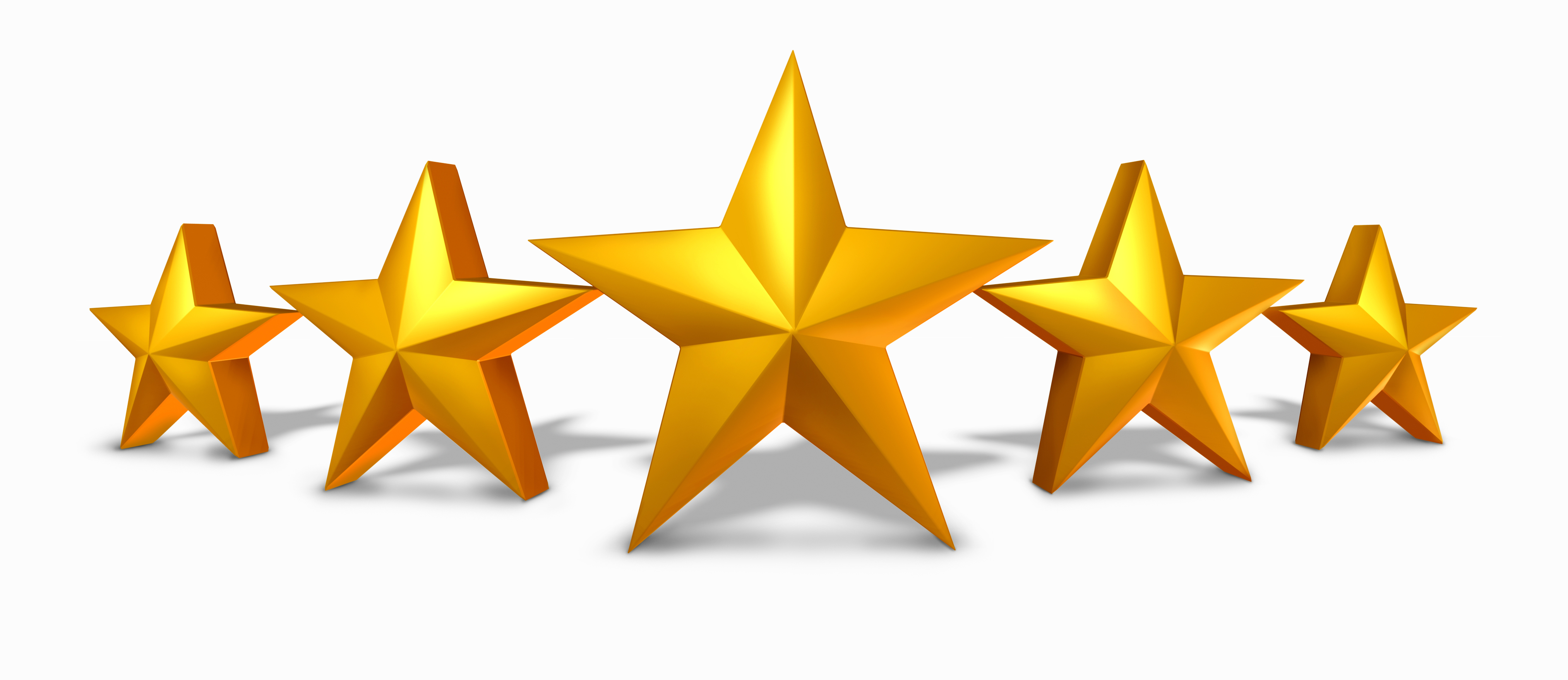 Very helpful sweet staff members. They took the time to get to know us. We love the bed we bought so much that we went back for a bed for my son….❤❤❤ Sarah Stangl Google Review 5/29/20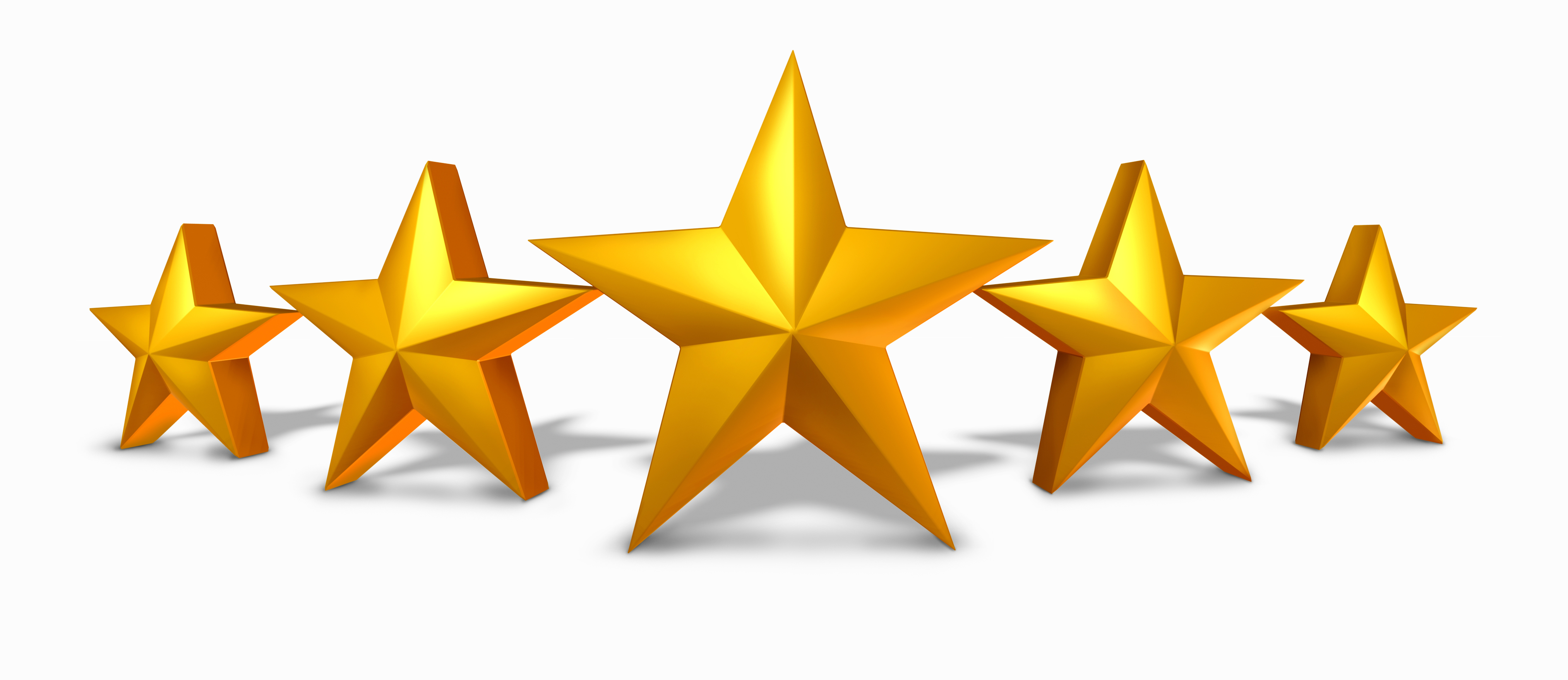 I had lived in Ames for ten years before moving to Ohio in 2012. Missing Ames and ISU… My wife insisted to buy the best (and the more expensive) mattress from Lebeda which cost us $1,000 at that time. A big investment for two poor students but after 15+ years we are still using it and it is still exactly like new! There is not any "falling down" or body-shape presenting on the mattress. On the contrary, such deformation appears after a few days of use of another cheaper mattress ($600) we bought in Ohio. When you buy stuff, do not just compare prices, compare the quality-price ratio! Lebeda definitely has the highest score. I was a teacher in ISU and the "professor of the year 2008" of the mechanical engineering department. I believe many mechanical engineering alumni still remember me. So you can trust my review. George Qin Google Review 5/29/20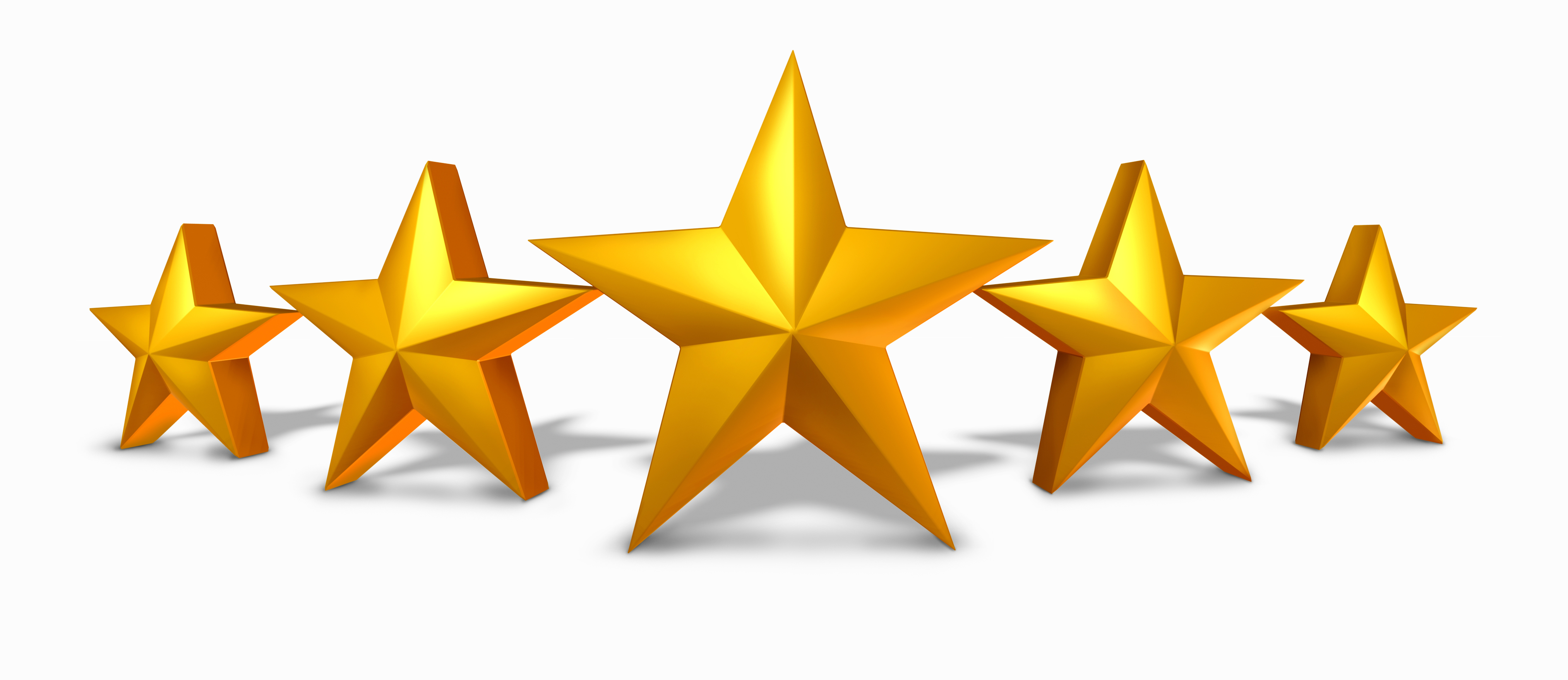 Our buying experience was very informative, personal, and non pressured. The sales team truly listened to the criteria we shared with them, which helped us decide which mattress set to purchase. We look forward to receiving our new mattress tomorrow. Thank you Lebeda. Susan McCormick Google Review 5/28/20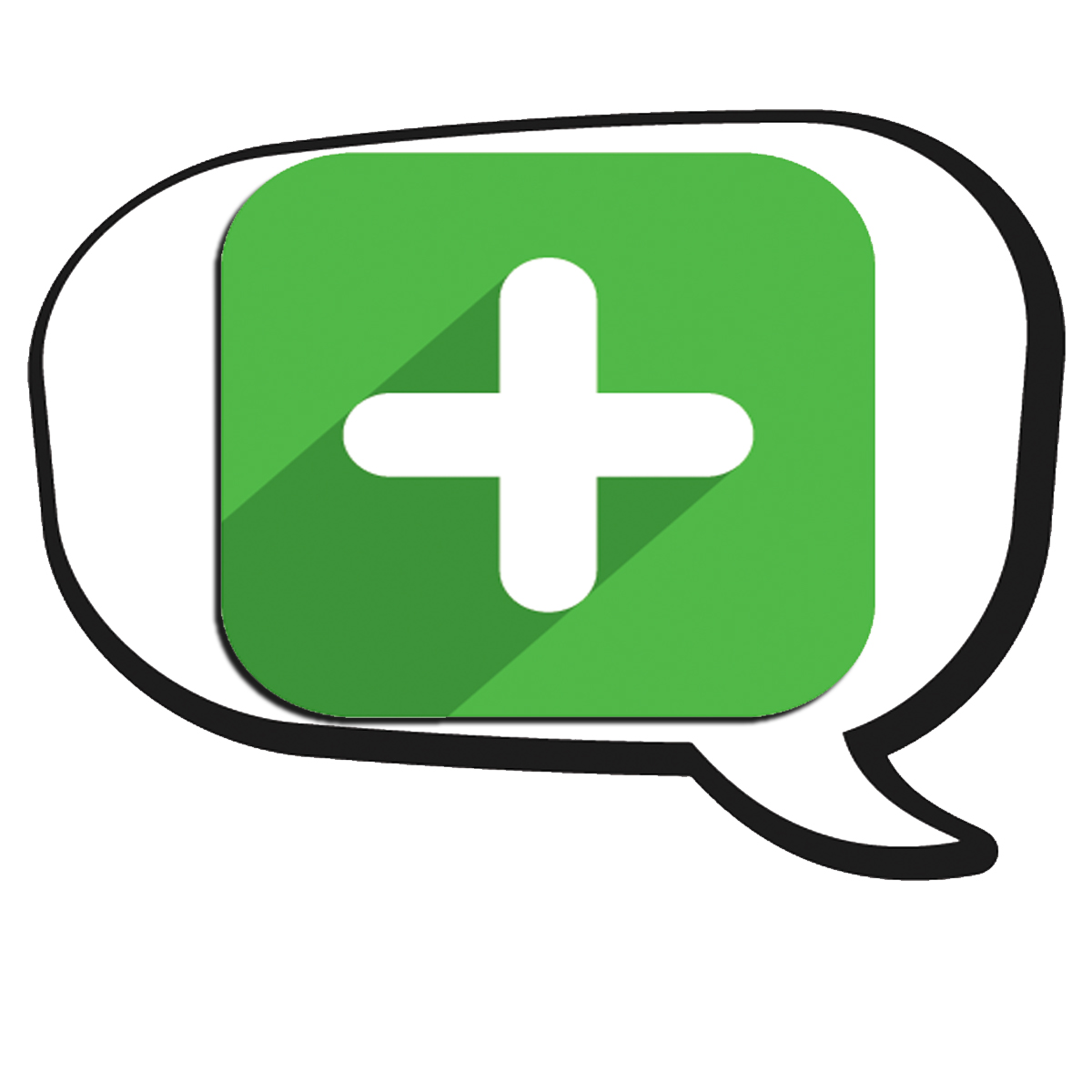 I was very pleased with the service I received at the store and the young men that delivered were very polite and didn't waste time. Thanks! Darryl Moppin Podium Message 5/28/20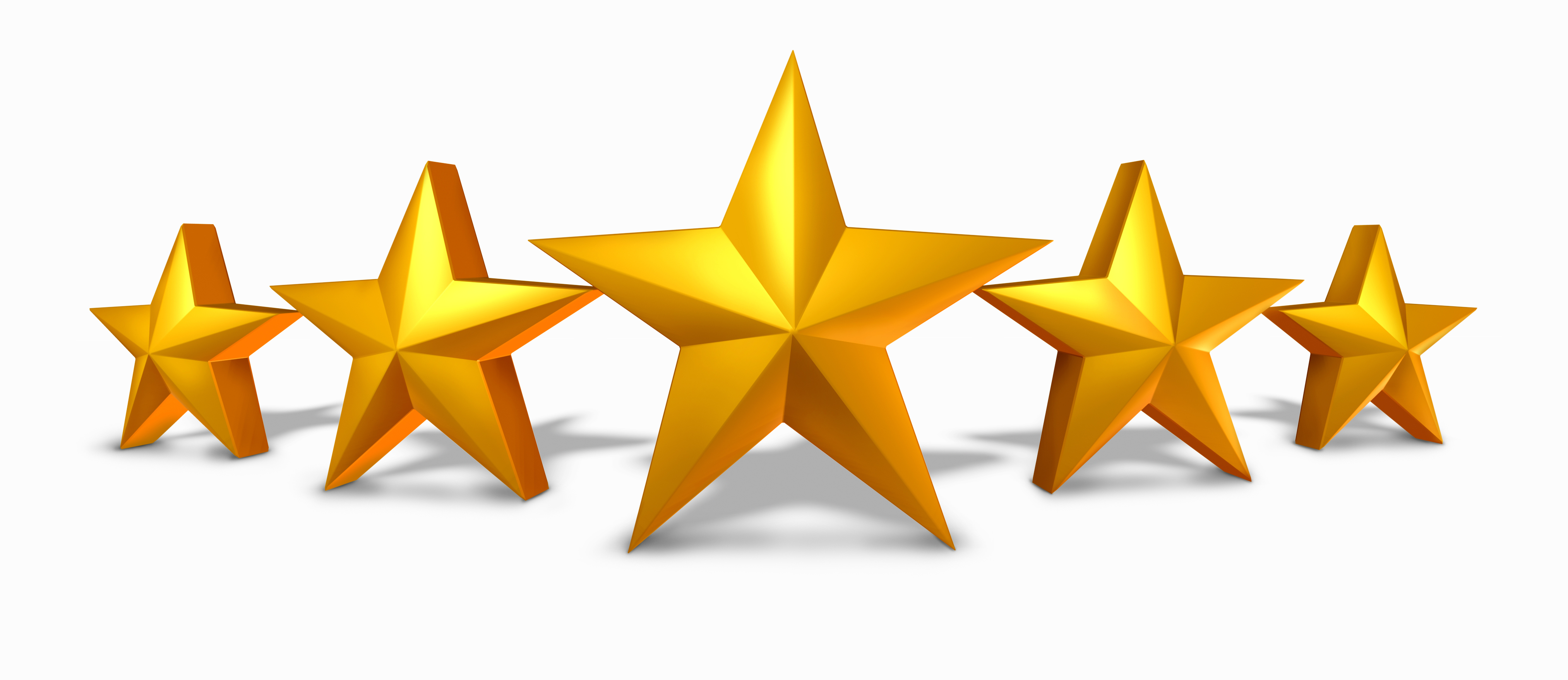 Thank you Christina! We had a wonderful shopping experience with Christina. She answered our questions & gave suggestions in such a polite and friendly manner. She helped us find exactly what we were looking for! She patiently worked with us, and we left feeling very pleased and excited for our new purchase. Thanks again! Heidi Shroyer Google Review 5/26/20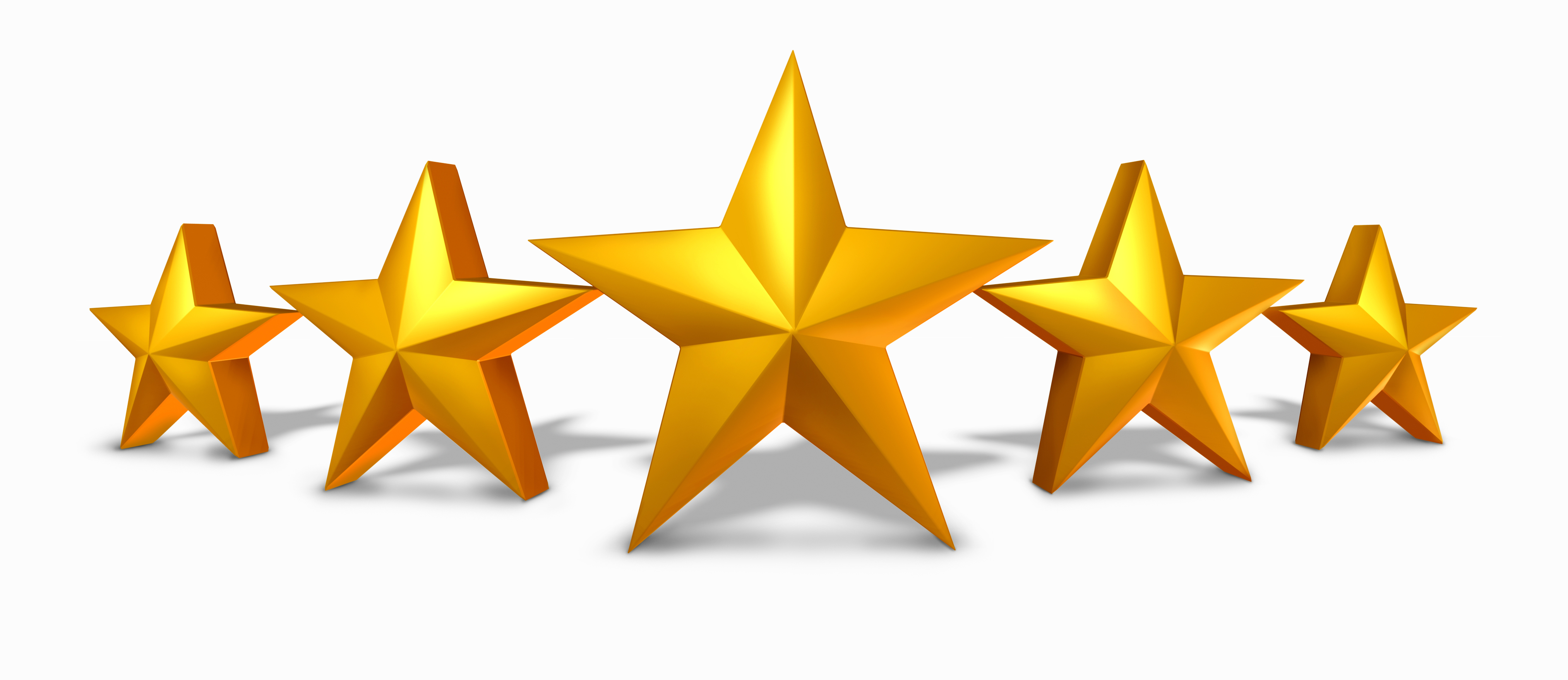 Cindy was Fabulous! Easiest transaction EVER!! Marcia Black Google Review 5/25/20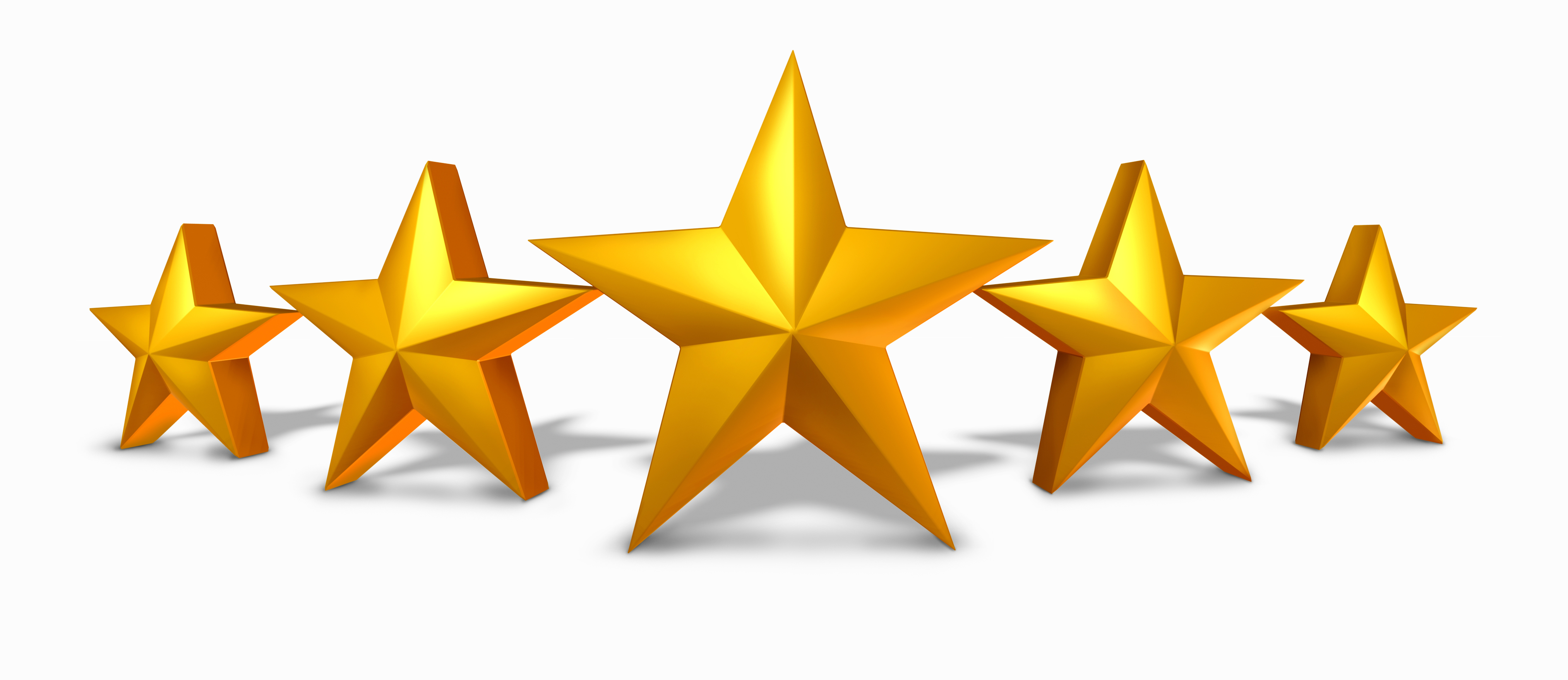 Great place. Very good service. Ed Johanik  Google Review 5/25/20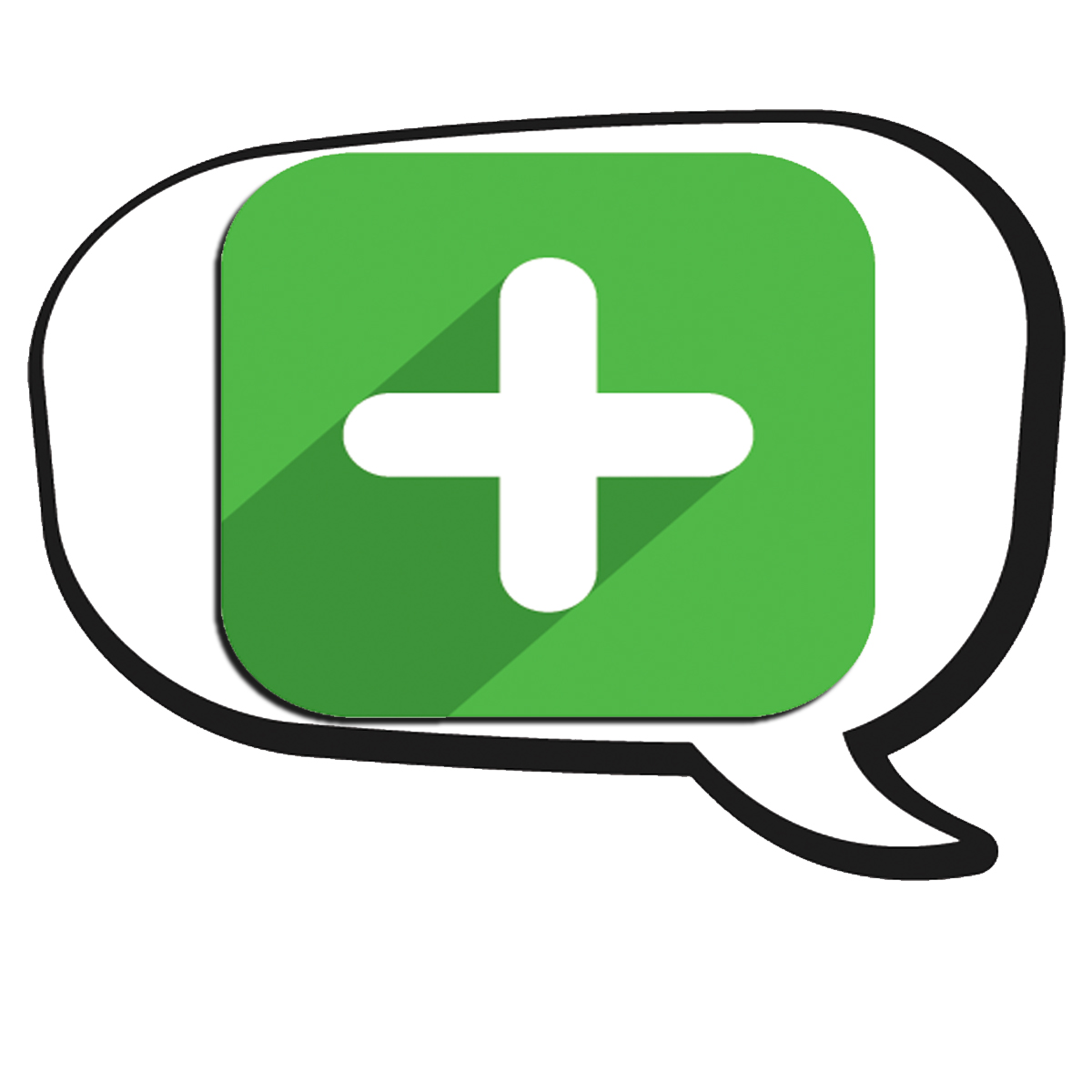 I LOVE my new mattress! Bruce made the whole process of buying my mattress easy breezy. I definitely will recommend Heitman's Lebeda Mattress to all my friends. Francee Beaulieu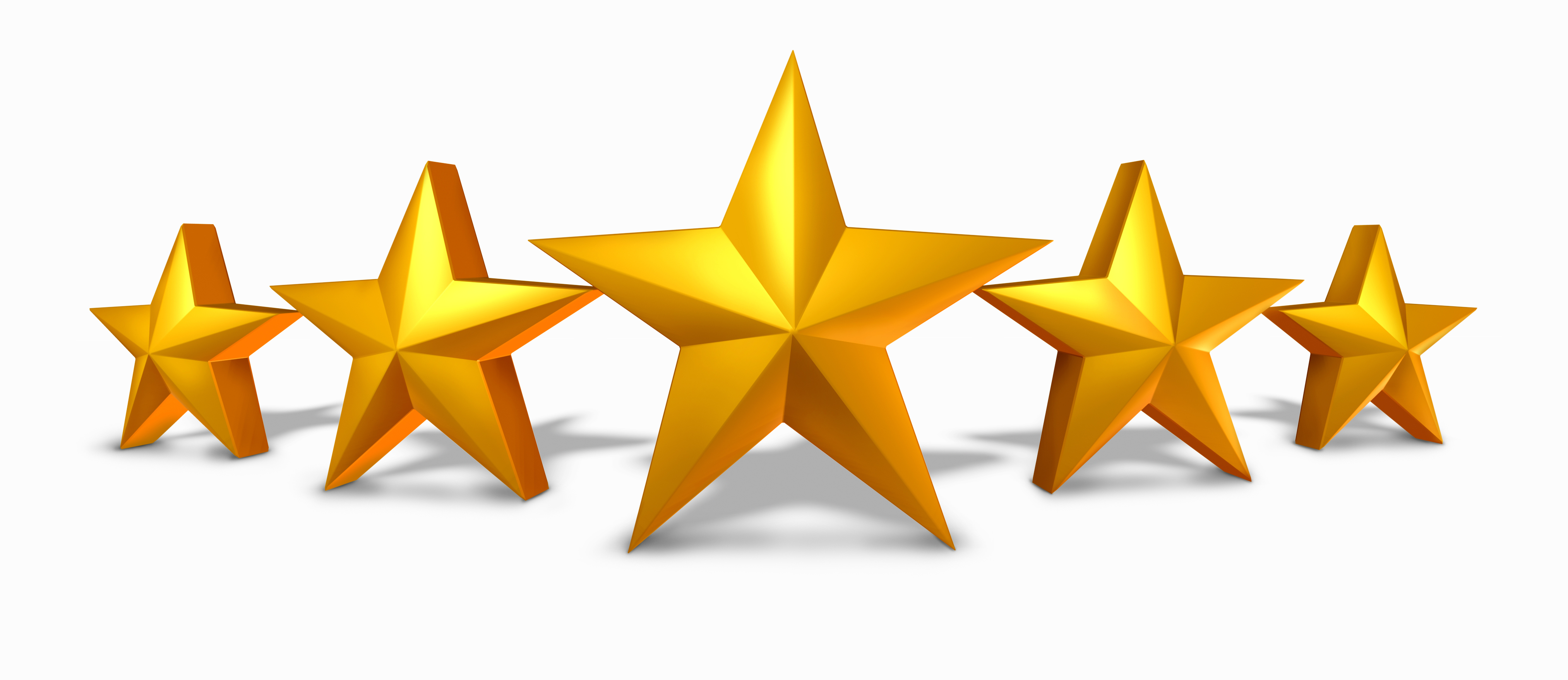 Very helpful gentleman there. No pressure sale we were glad had the mattress we wanted on hand and could take it with us. They had everything on sale and that made even better! Barbara O'DELL Google Review 5/24/20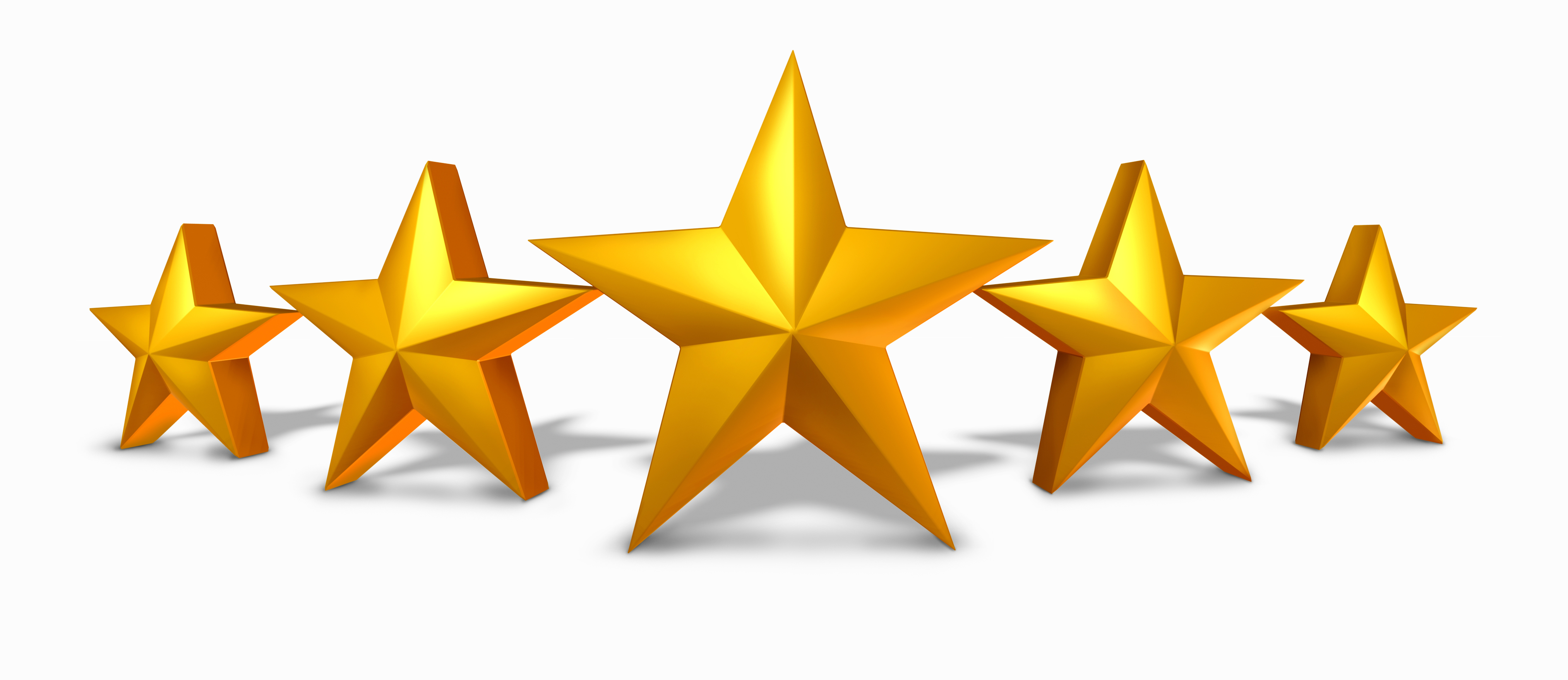 Talk about customer service! I contacted this company in hopes of replacing my pillows. Problem was that I didn't know what style of pillow I had as they were a gift 19 years ago! Clint responded to my email inquiry and, with a few quick questions, he was able to determine which pillows I should order. He was friendly, helpful, and knowledgeable. The pillows arrived quickly and are the perfect replacement. Kimberly Robertson Google Review 5/24/20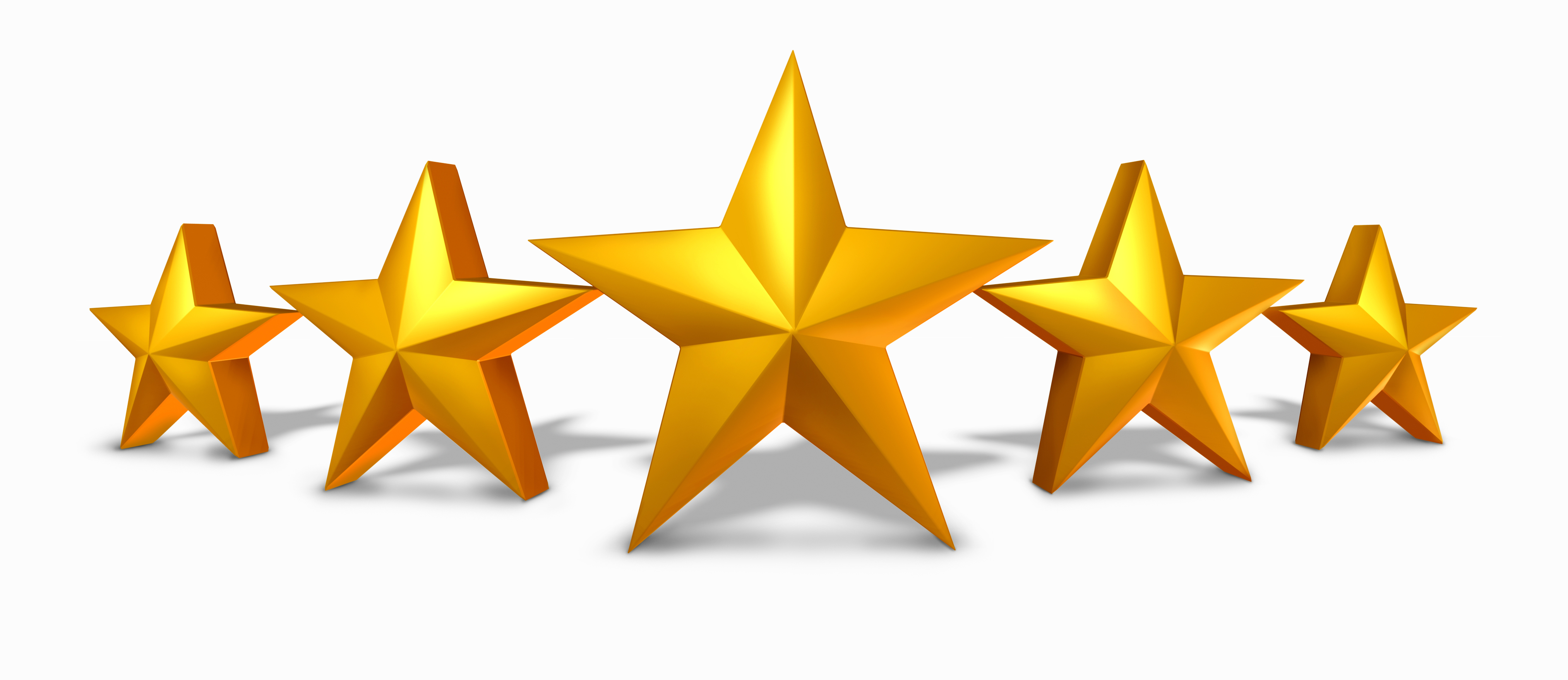 Had a great experience here and Angie the employee that helped was very informative and helpful in helping find the right bed for us. They were also very flexible in fitting us in to have the bed delivered for a time that worked us. Very happy with the service and would recommend If you're looking for a new bed go to Lebeda. Jacob Coohey Google Review 5/24/20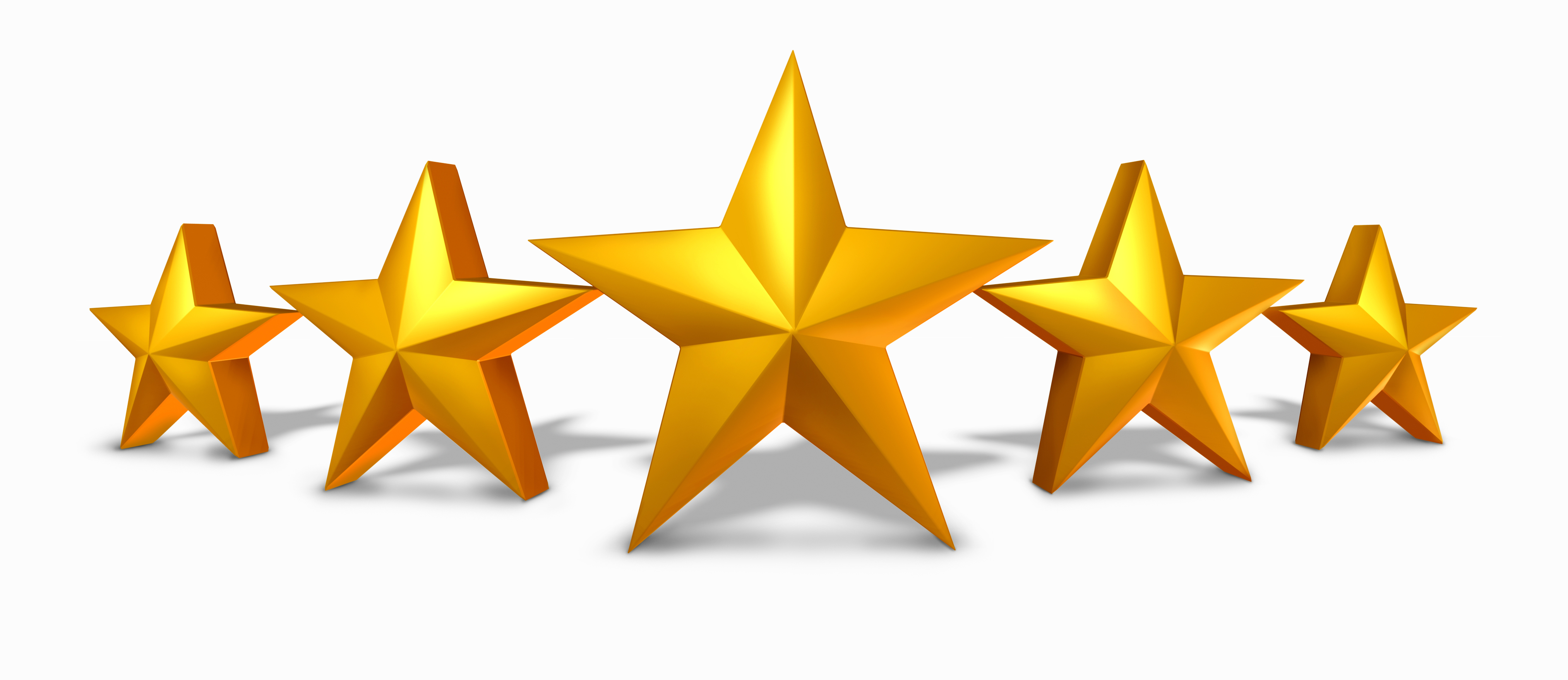 Angie was super helpful when I stopped in to shop for a new mattress for our daughter. She was very knowledgeable and patient as I made sense of all the options. She helped me consider all of our needs and was not pressuring at all. She was very friendly, and I would not hesitate to go back for future mattress shopping. Brittni Davison Google Review 5/23/20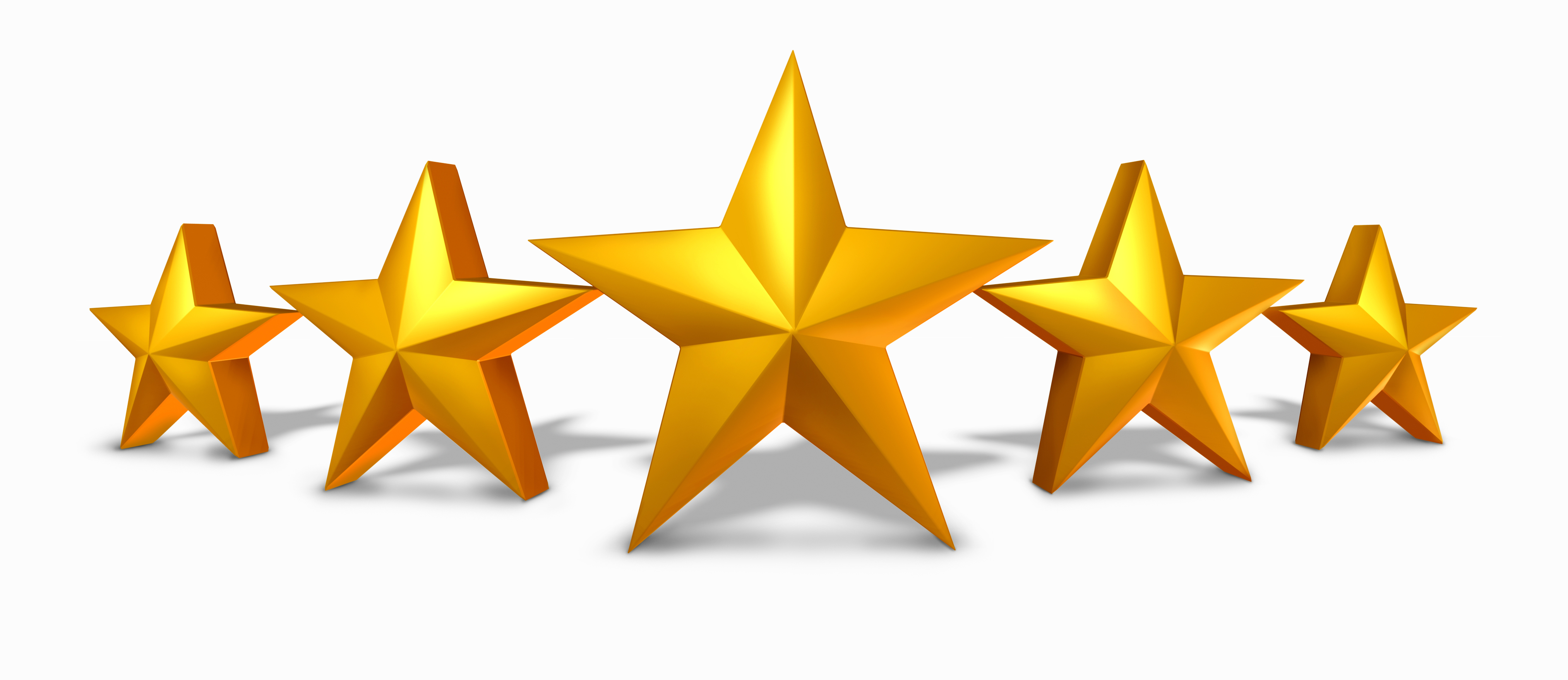 Angie was very helpful & knowledgable! Got us exactly what we needed! Ashley Cosselman Google Review 5/23/20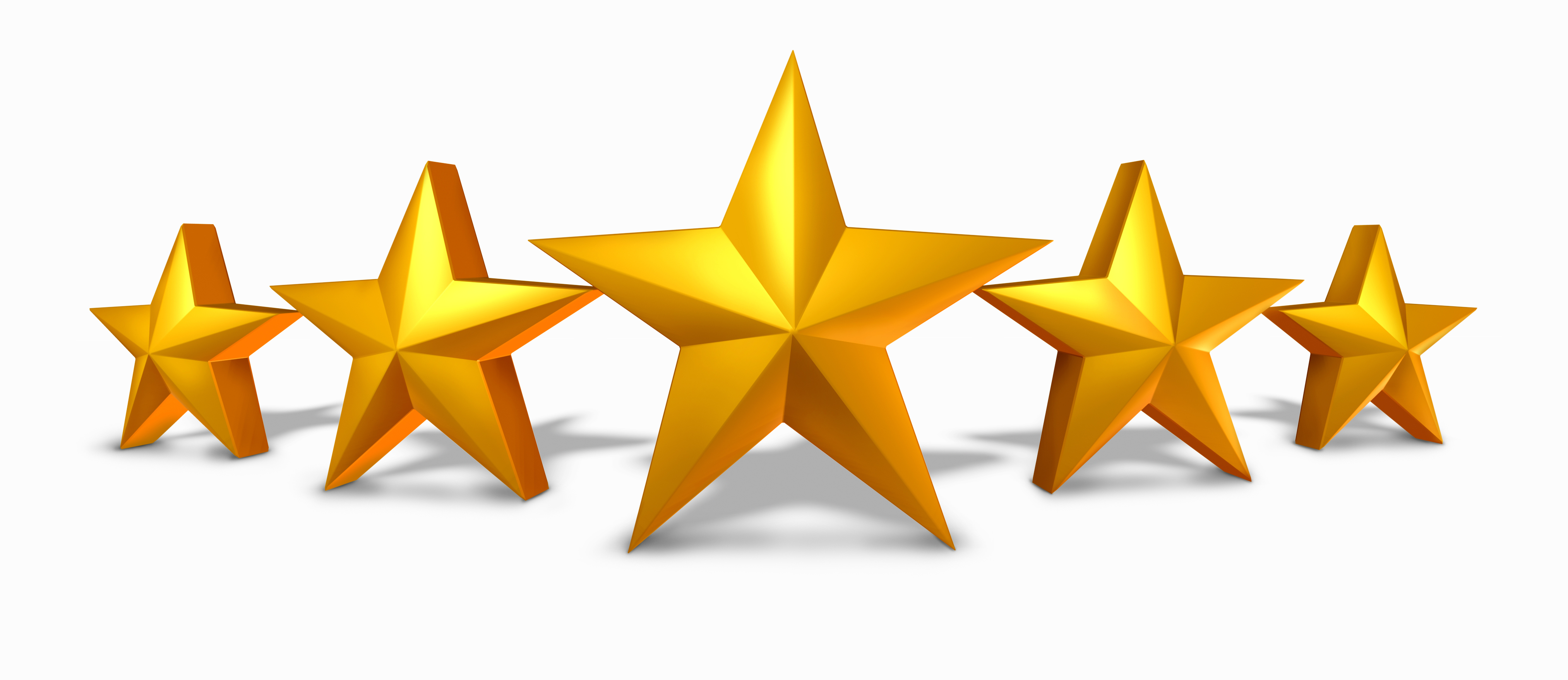 I bought twin Mattresses for my children at Lebeda in Dubuque and they love them! The mattresses are extremely comfortable and very reasonably priced. Angie was extremely helpful with the entire process from deciding what to pick all the way through strapping it to my vehicle! I will definitely purchase any future mattresses here! Jill Bellmann Google Review 5/22/20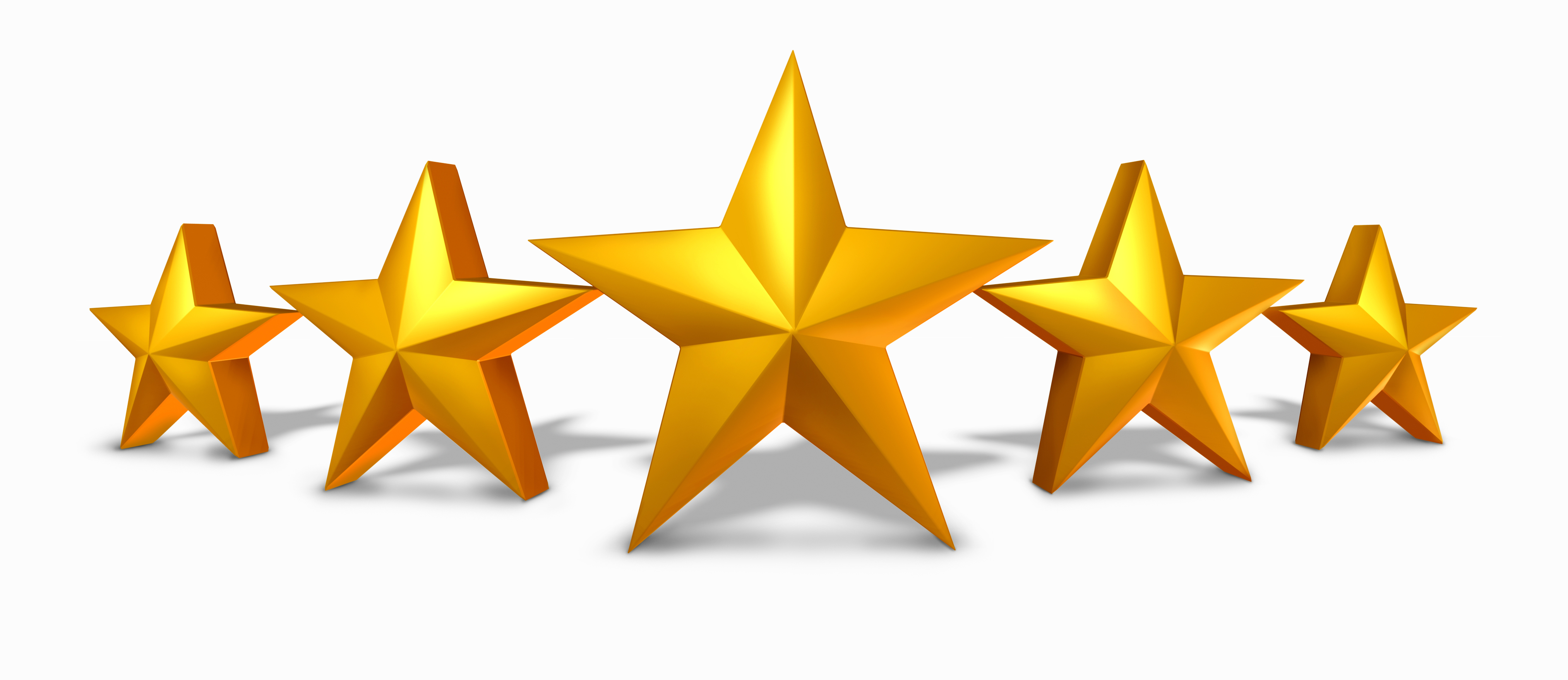 Lebeda has a great team with great, local products! Brooke Hofmeyer Google Review 5/22/20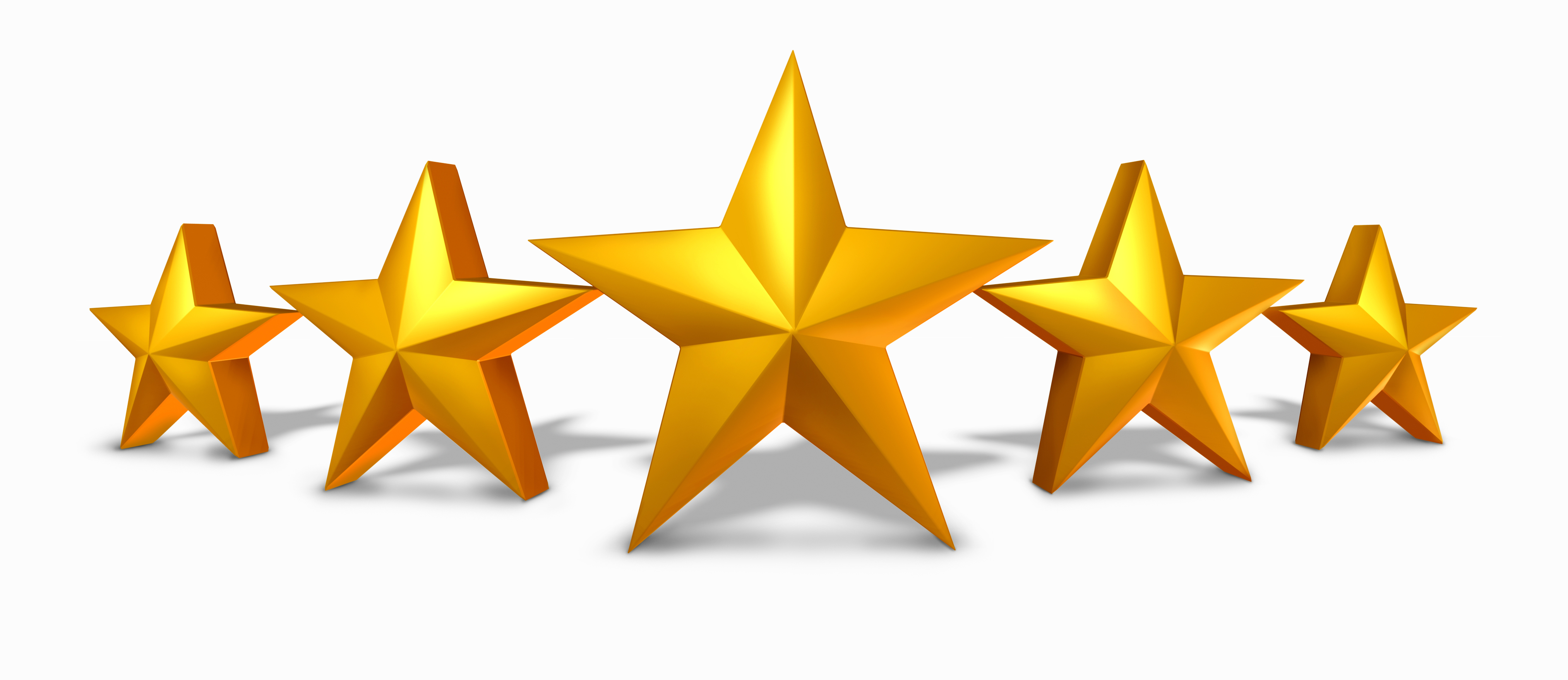 Definitely recommend Lebeda!! Taylor at the Ankeny store was extremely welcoming and helpful! He showed us all of the options in our price range while still showing us what we looked for in a mattress. Mollie Van Maanen Google Review 5/22/20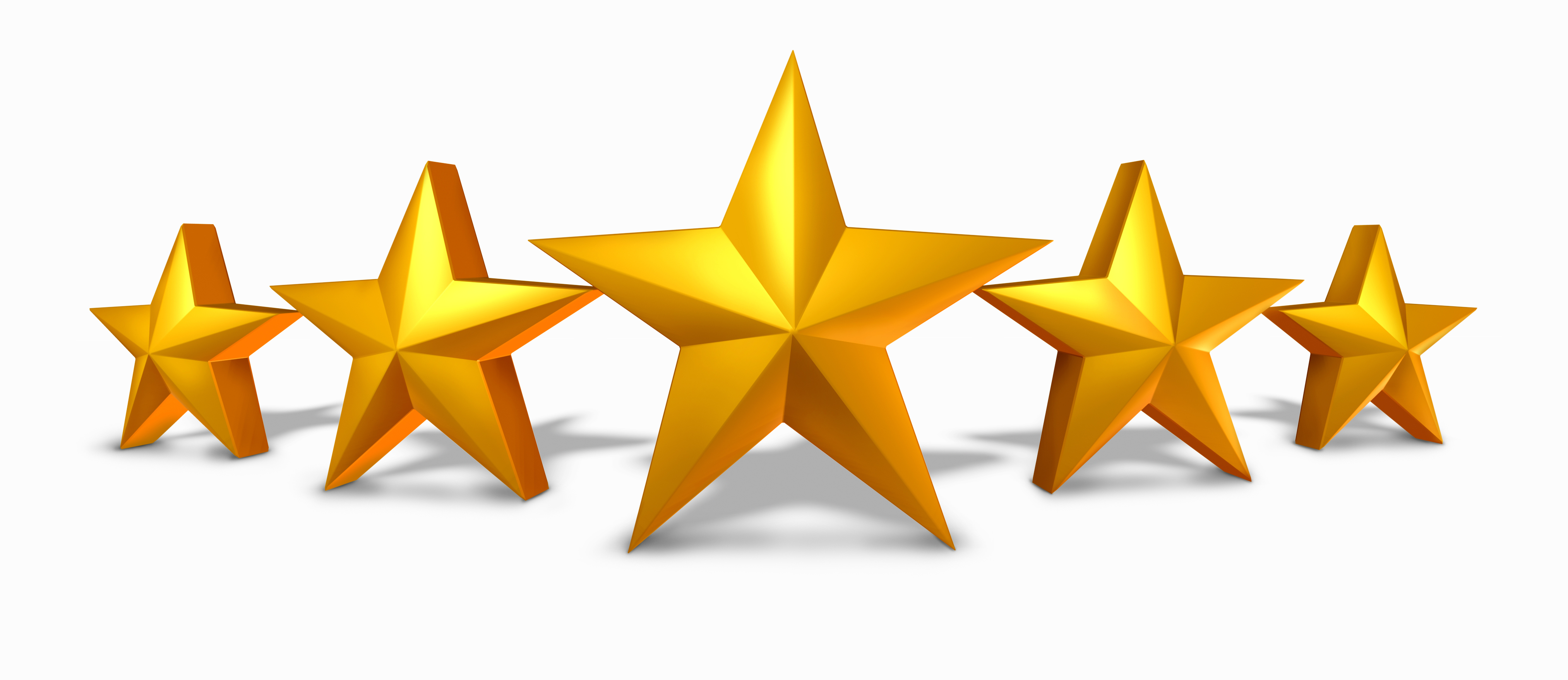 Great customer service from the moment we walked into the door to delivery at our home! Very pleased with our experience and would highly recommend!  Tiffany B Google Review 5/22/20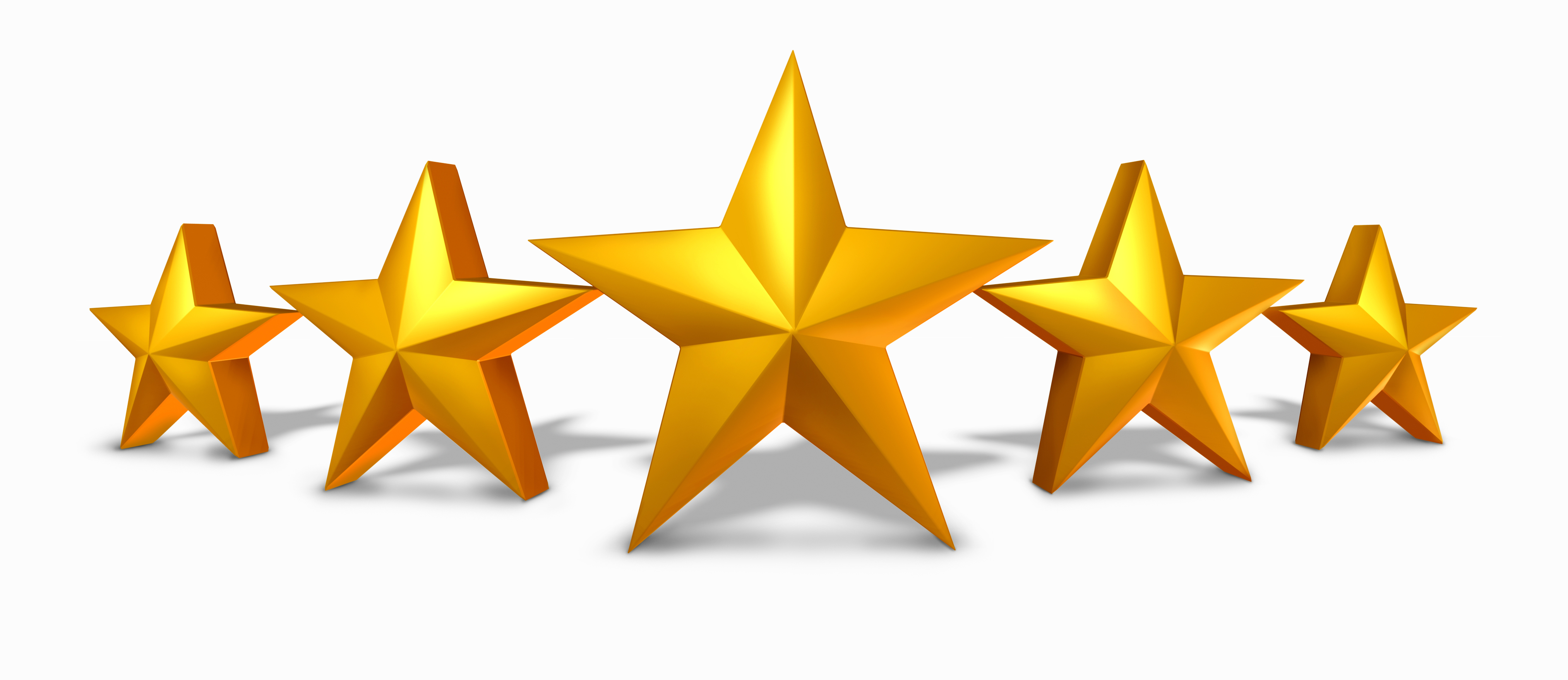 Angie was hands down amazing to work with. I just graduated college and moving into my home and needed a better mattress to sleep on instead of the rock I was currently sleeping on. She explained all the different types of mattresses to us and found the perfect fit mattress for specifically me. 15/10 recommend this place and when you do go, ask for Angie! Couldn't be happier with my experience and mattress! Tayler Schwager Google Review 5/22/20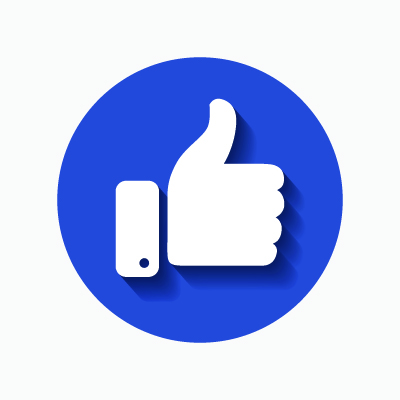 Quality products, knowledgeable sales staff. Great selection. Randy Lloyd  Facebook Recommendation 5/22/20 ·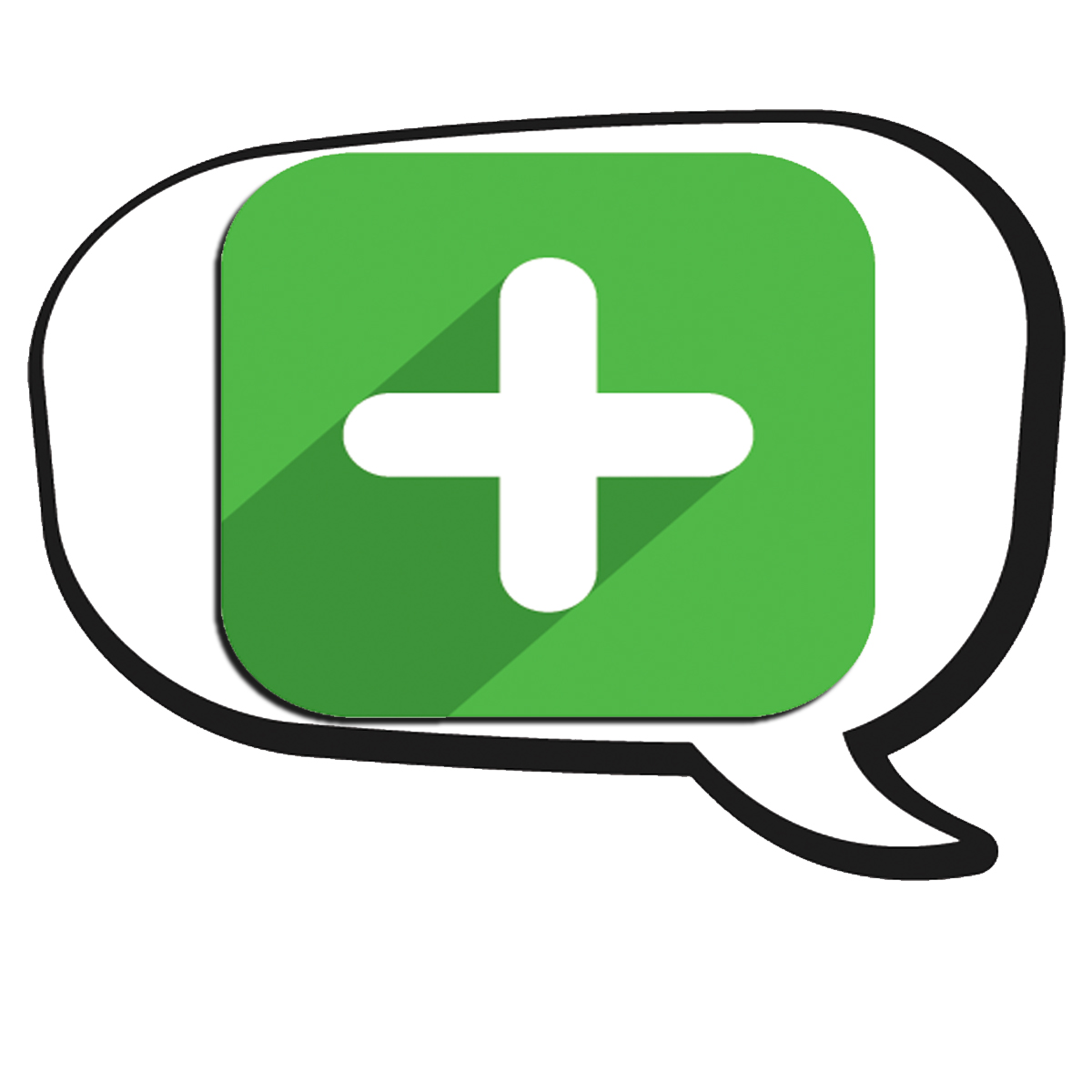 My recent purchase of a new Lebeda mattress at the Cedar Rapids Edgewood Road site took place in a very comfortable, clean setting. Sales Associate Ken practiced appropriate social distancing as well as excellent, professional service during the entire purchasing process. The two delivery personnel were on time, and were also careful to practice safe, social distancing. I could not have been more pleased with the entire process! – Ricky Arbogast Podium message 5/21/20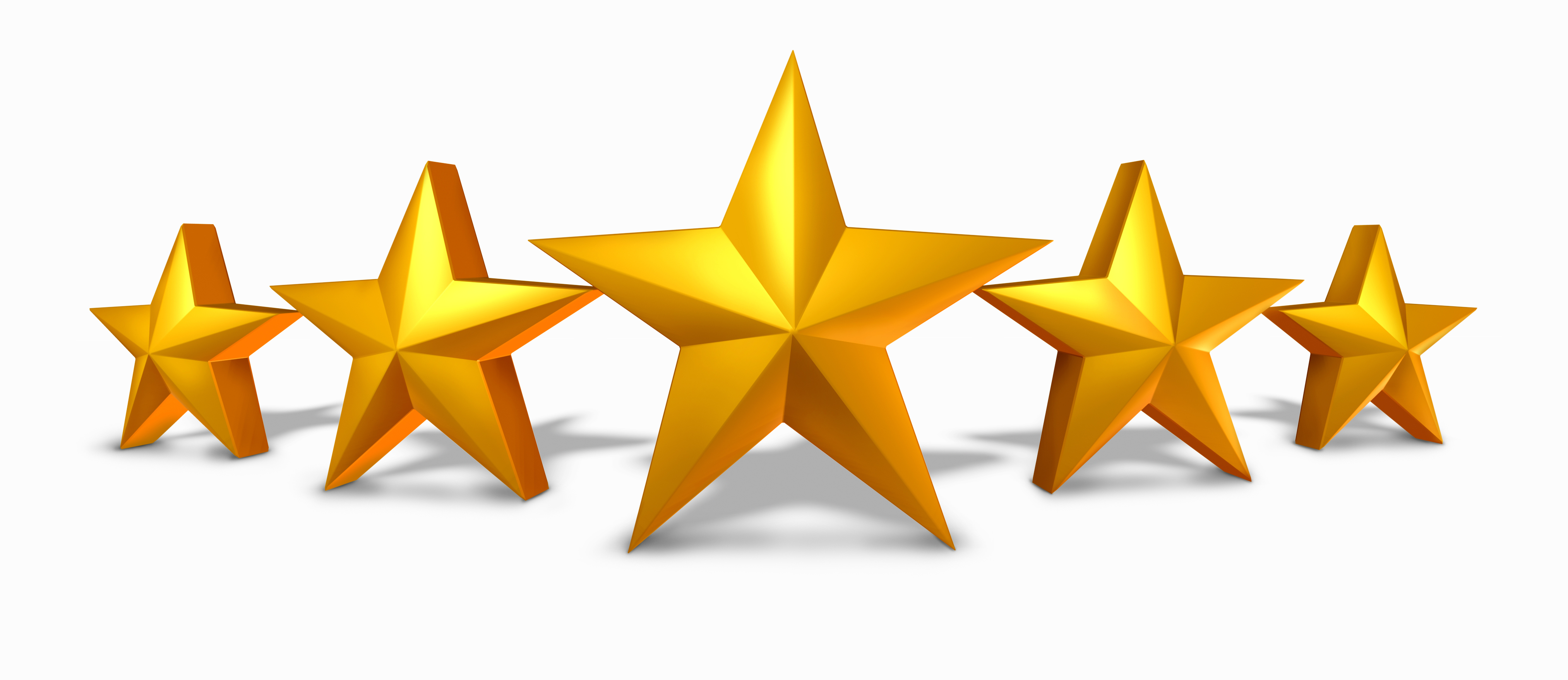 Taylor was wonderful to work with and helped us pick the perfect mattress! Kali Finnestad Google Review 5/20/20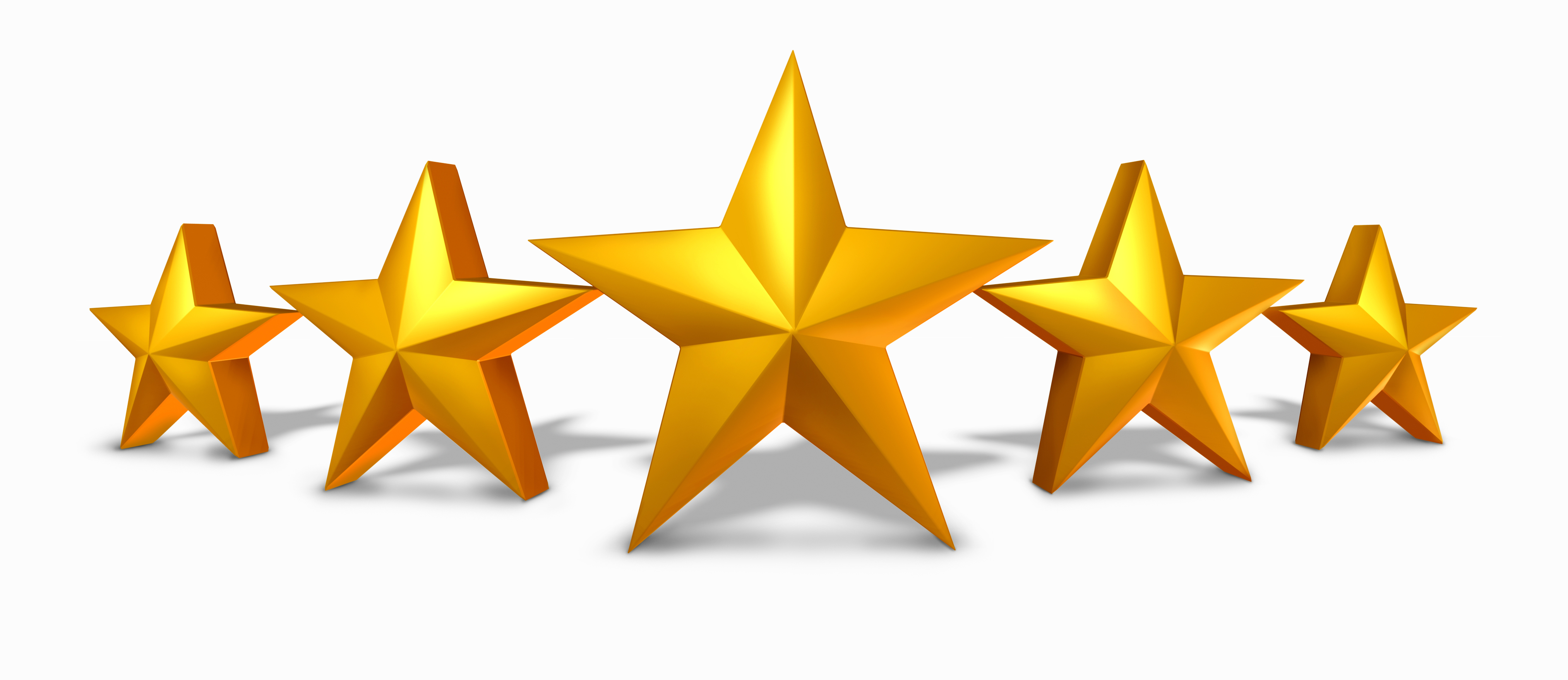 Very knowledgeable. Thanks for the help! Chad Andrews Google Review 5/18/20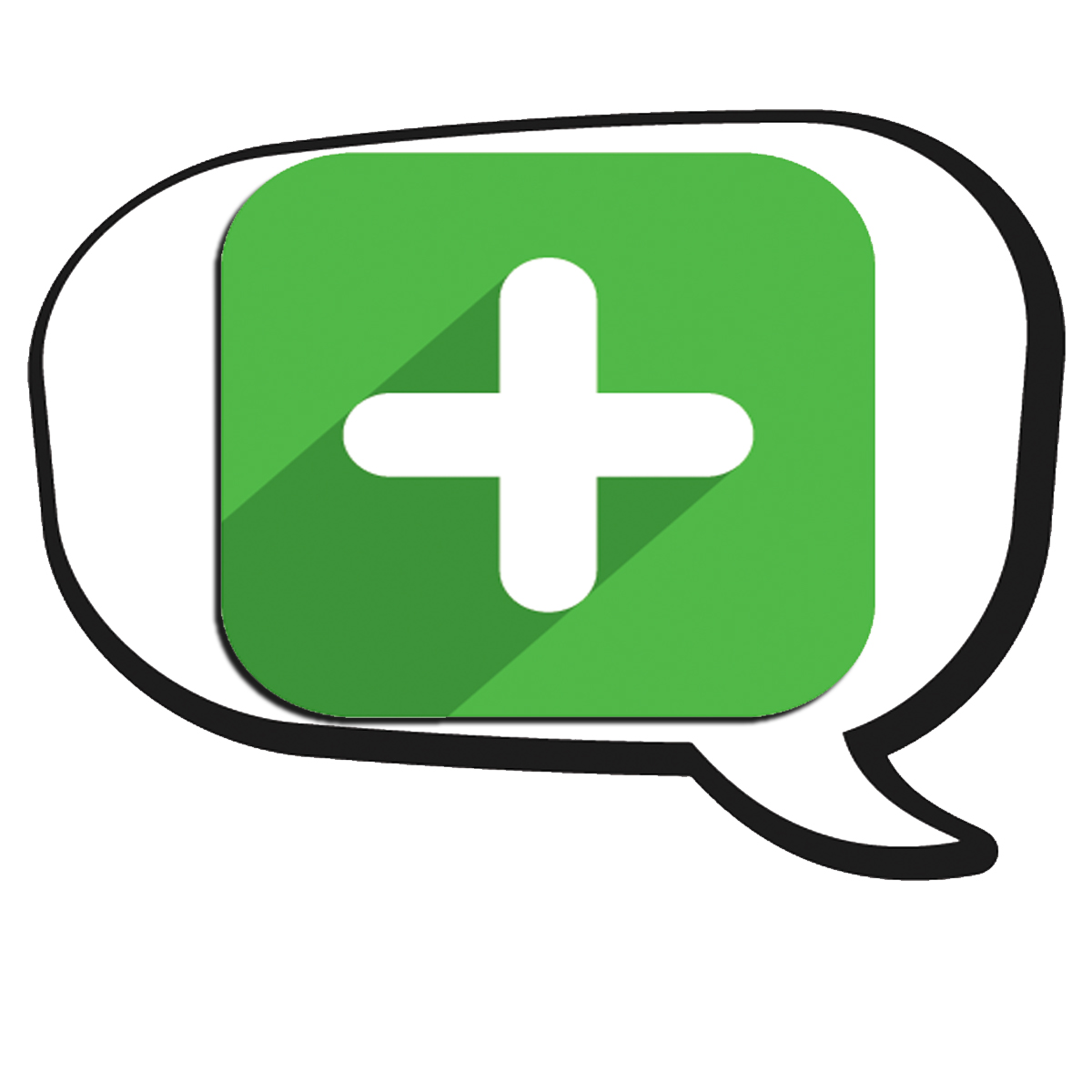 We visited Lebeda in Dubuque IA on 5-17-20. Angie was so helpful in leading us on the path to what worked for us in choosing a new bed. We also purchased the sheet set, pillows and bed frame. Angie is definitely an asset to your company!  Tami Muth FB message 5/18/20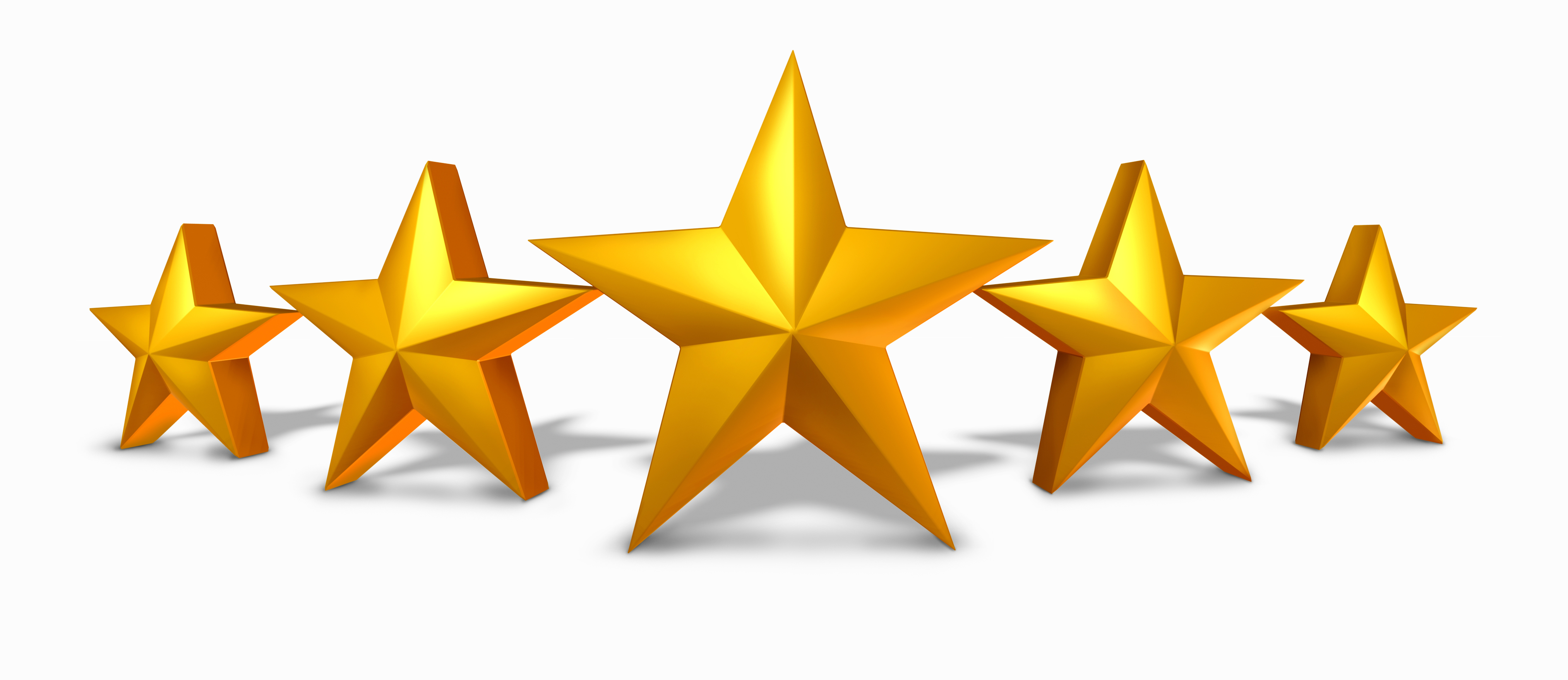 Such nice service Brenda Polito Google Review 5/16/20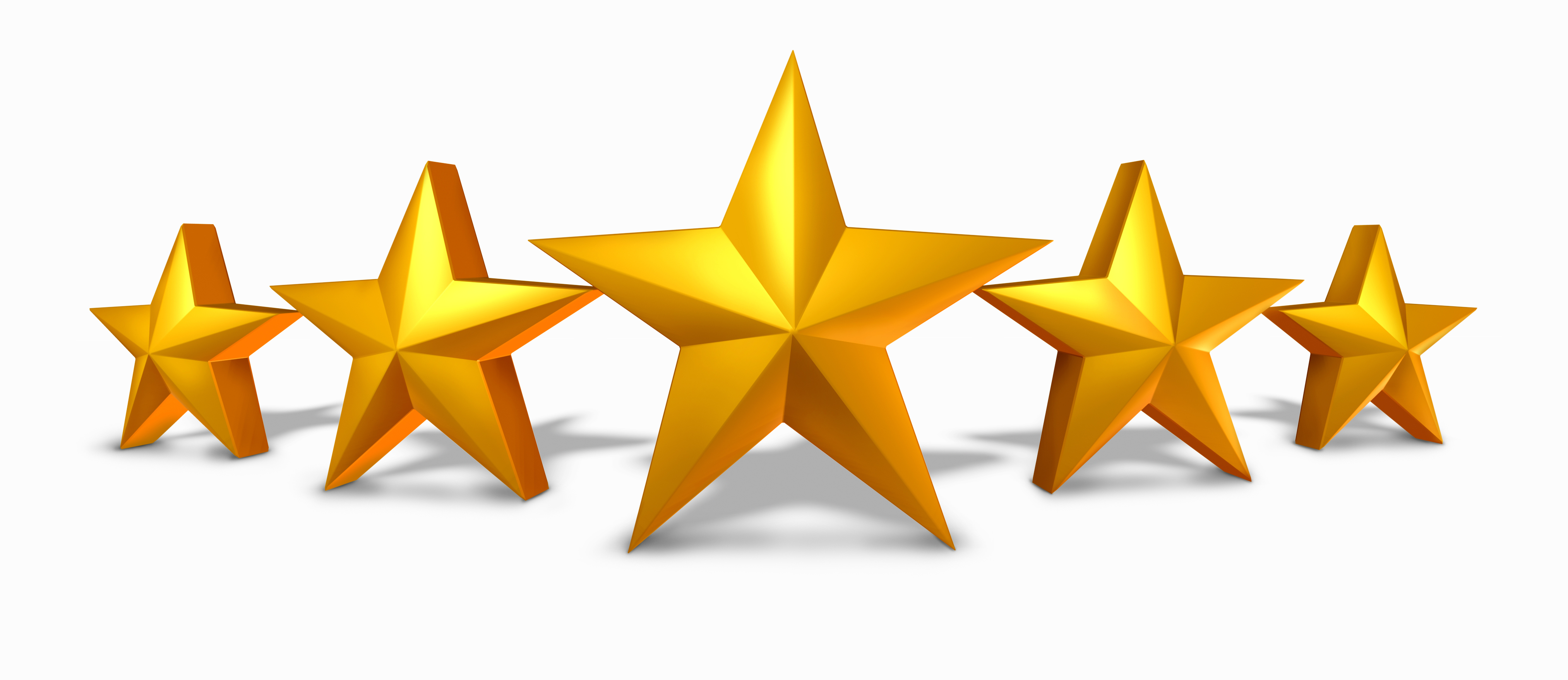 If we could give Lebeda of Dubuque on Asbury a 10 star rating we would. Angie is the most knowledgable sales-person we've met regarding mattresses, not to mention the kindest. She goes to great length to make sure you fit the mattress and the mattress fits you. Stop at Lebeda and go no further – you'll be happy you did. Adam Osworth Google Review 5/16/20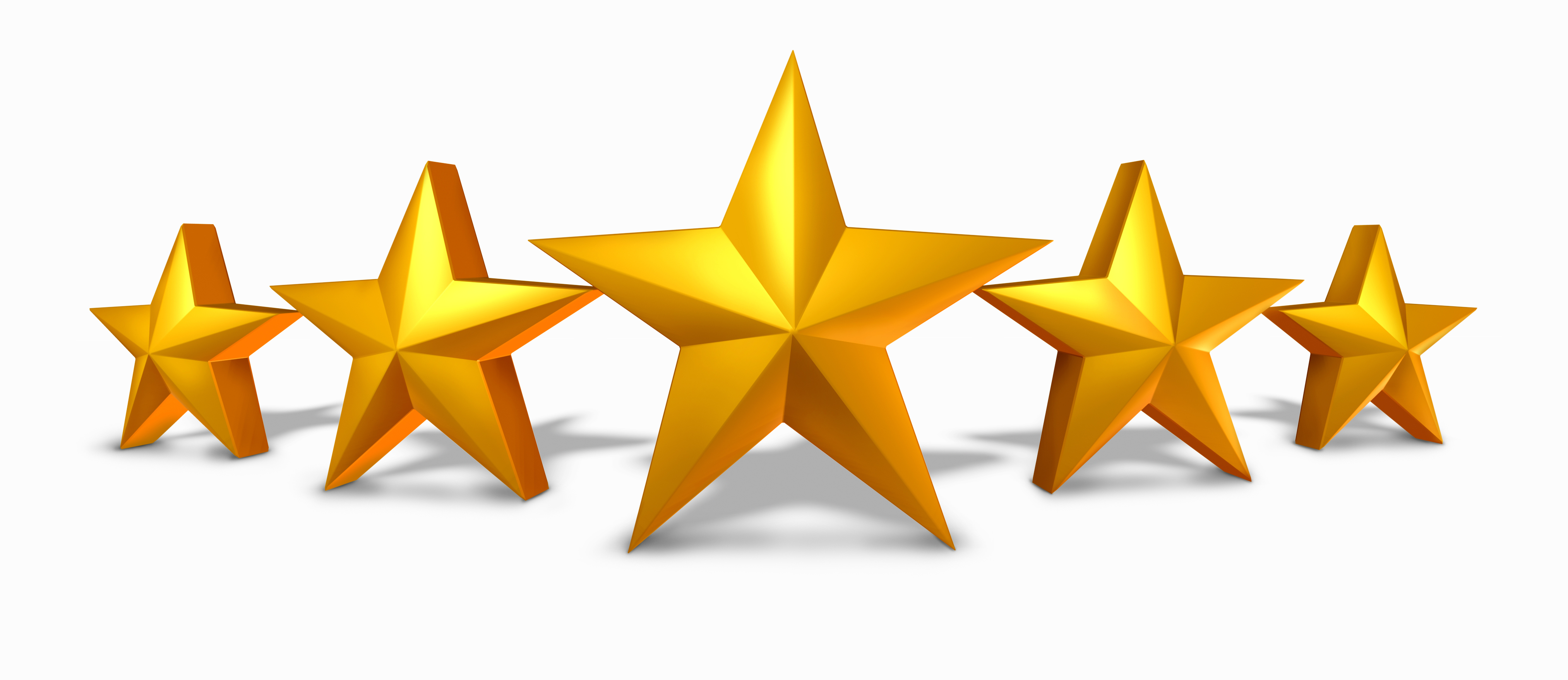 We love our new adjustable bed! My husband and I both have back problems and the bed has been amazing . Brittany Kuster Google Review 5/16/20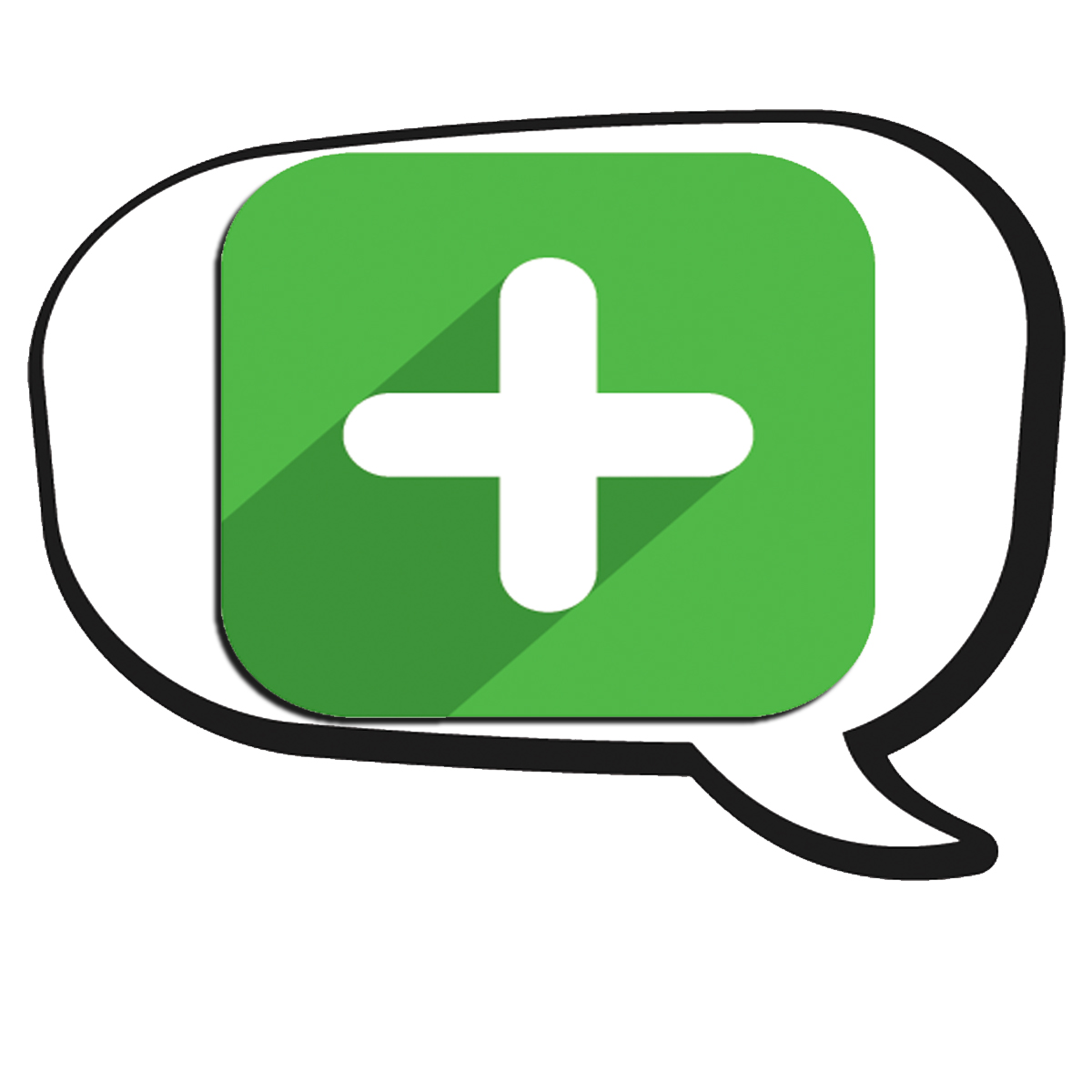 Fantastic service! Very friendly and knowledgable! Great products at a reasonable price! Loved all of the options~ new store looks great! Thanks for the amazing experience! Kathy Loeffelholz Podium Message 5/14/20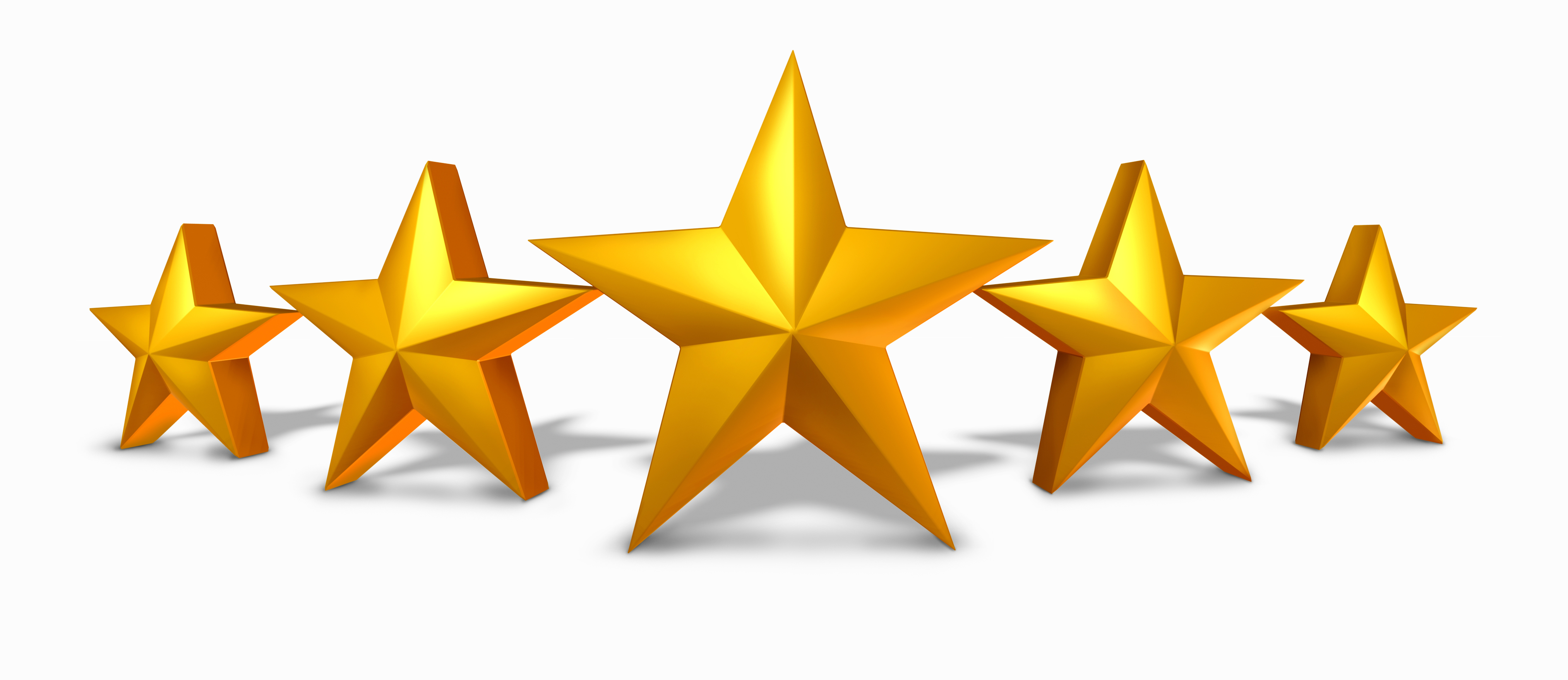 We scheduled a time to see beds. Taylor the store manager was very helpful. We told him what we were looking for and he lead us in the right direction. Any questions we asked i felt he answered honestly. We had our 3 year old son with us and he was not bothered nor concerned about our son acting like a 3 year old which helped take some stress off. Damarcus Taylor 5/11/20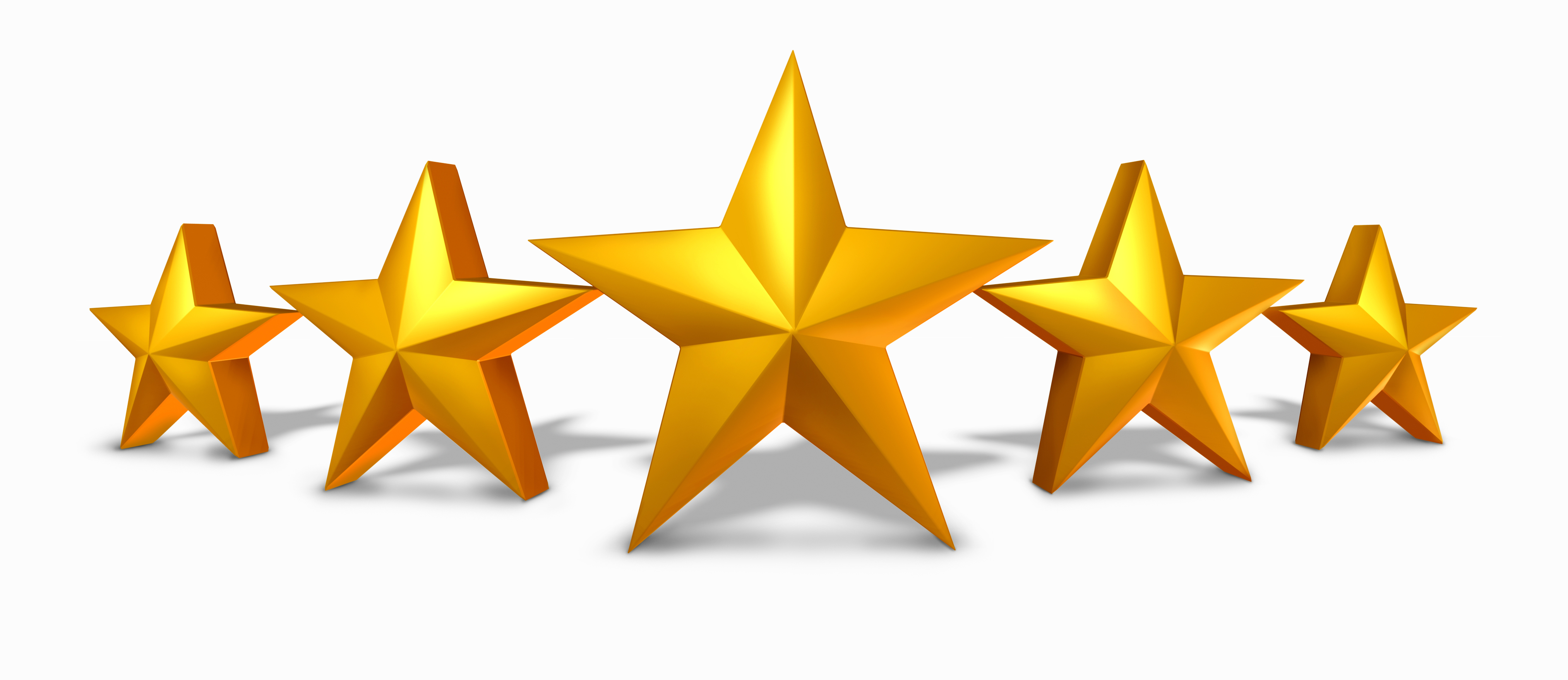 Chris was amazing We were in and out and he didn't try to haggle me!! I will be coming back to get my new bed set soon 💯💯 Thank you Chris I'll send all my recommendation to you. Heidi Brickman Google Review 5/8/20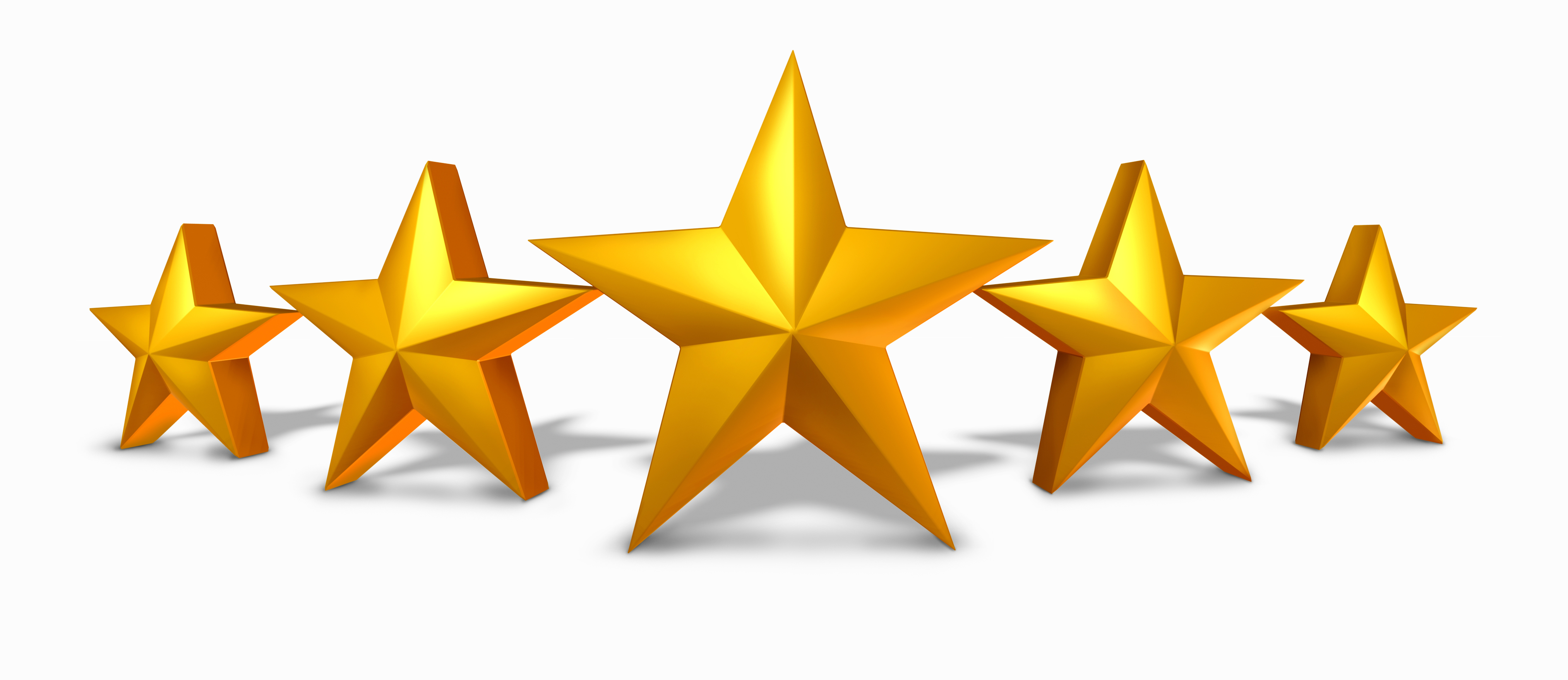 Such a great first experience buying a bed! When we arrived at the store we realized it was by appointment only (due to COVID-19), so I called the number to make an appointment but he told us to wait there and came in five minutes! The entire process was quick an easy. We are so happy we chose Lebeda! Allie Lou Roode Google Review 5/8/20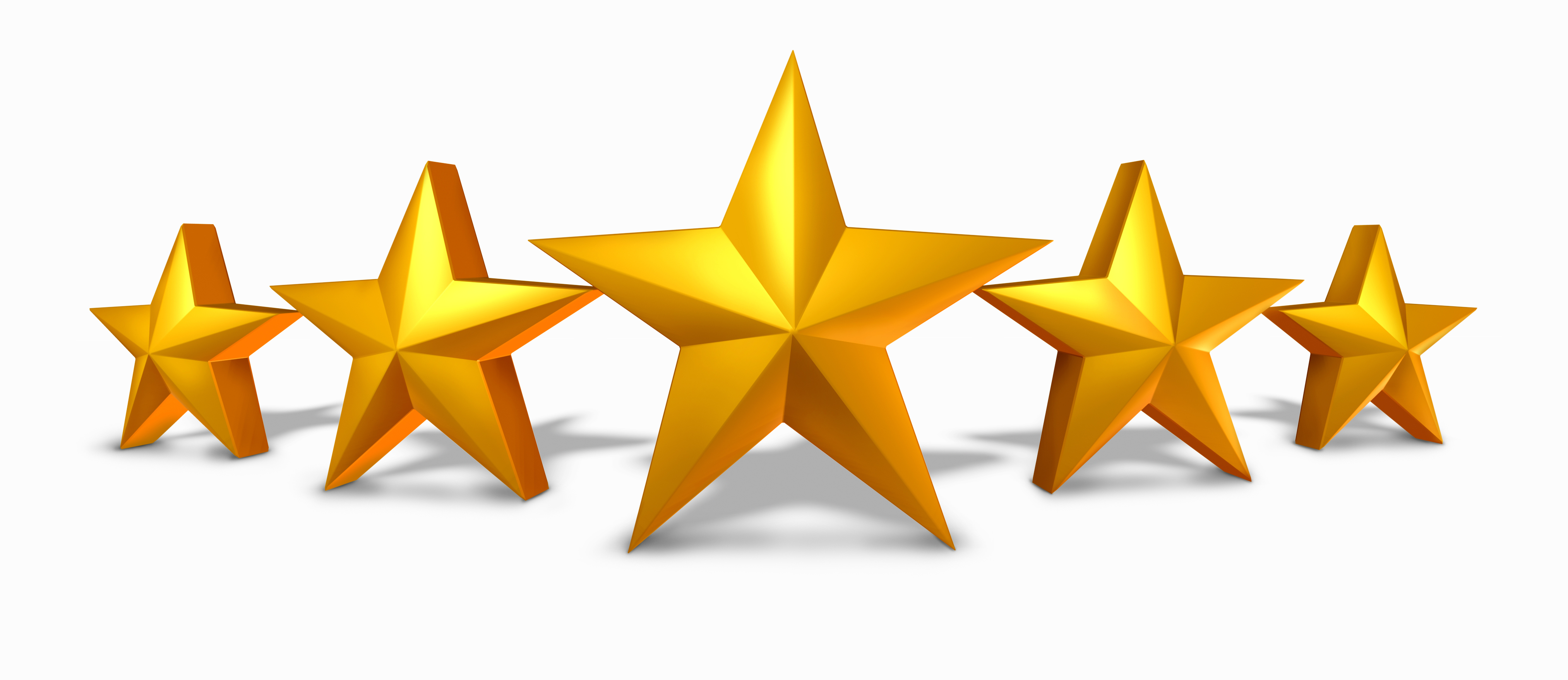 Amazing service! Chris helped us make the best selection for my new bed. Bailey Penenger Google Review 5/8/20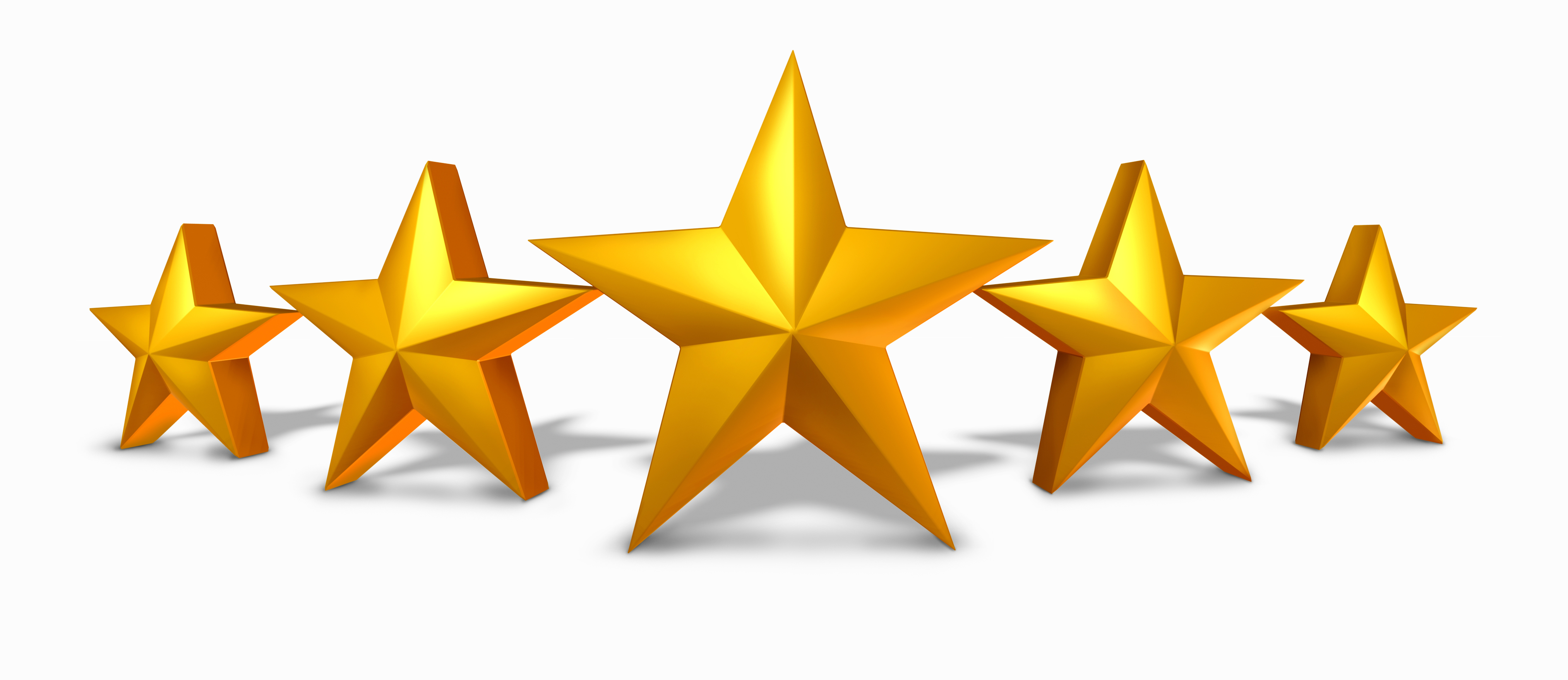 Thanks Lebeda for an overall great experience. I would give 6 stars if I could. A special shout out to our delivery men, Ross and Bill. Very professional and quickly got their work done. Our salesperson, Todd, was very knowledgeable and helped us find the right mattress for our needs at a price that we could afford. A fantastic mattress, made locally in Marion. Jim O'Neill  Google Review 5/8/20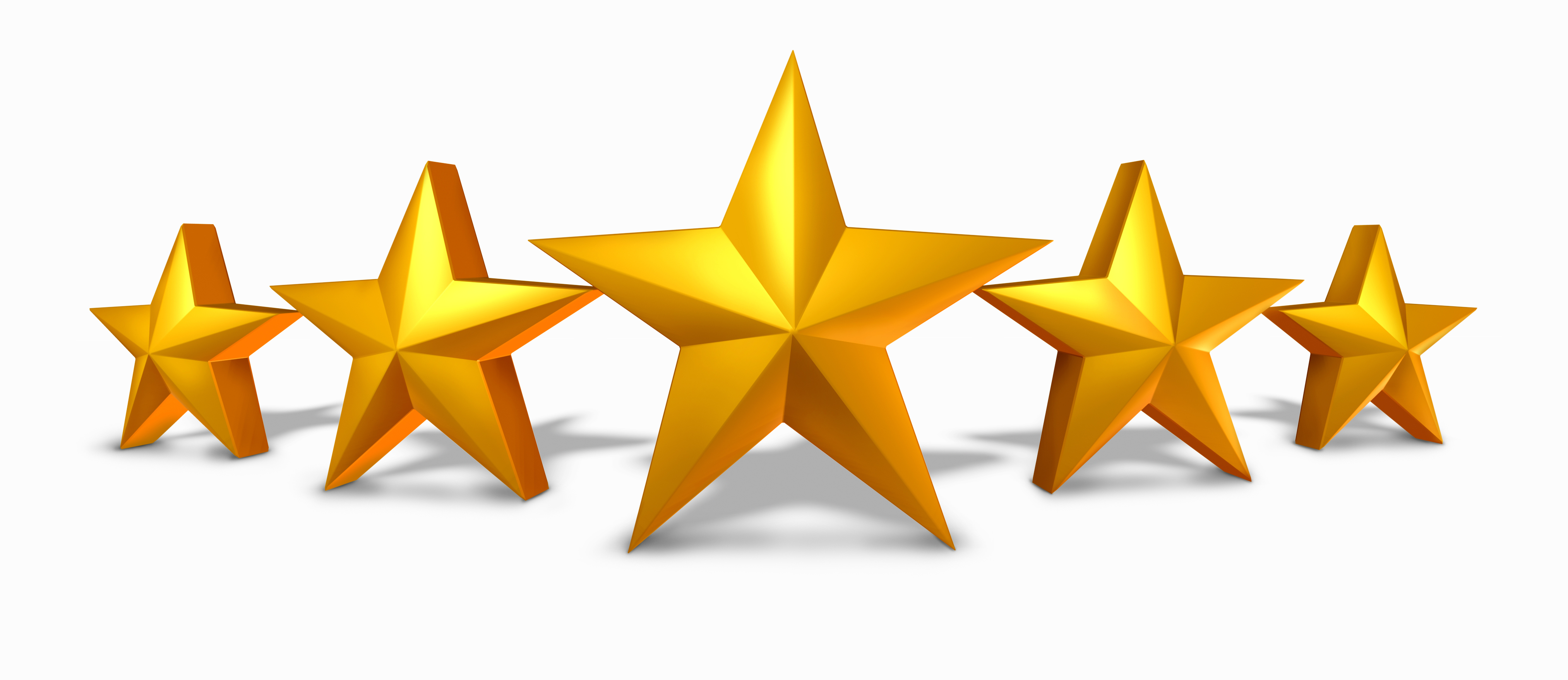 We are upgrading to a king bed so we made an appointment with Clint. He showed us options in multiple price ranges and helped us pick the perfect mattress. He was also very helpful in rescheduling our delivery so we could get our mattress delivered quicker than I originally scheduled! Jenny Moeller Google Review 5/4/20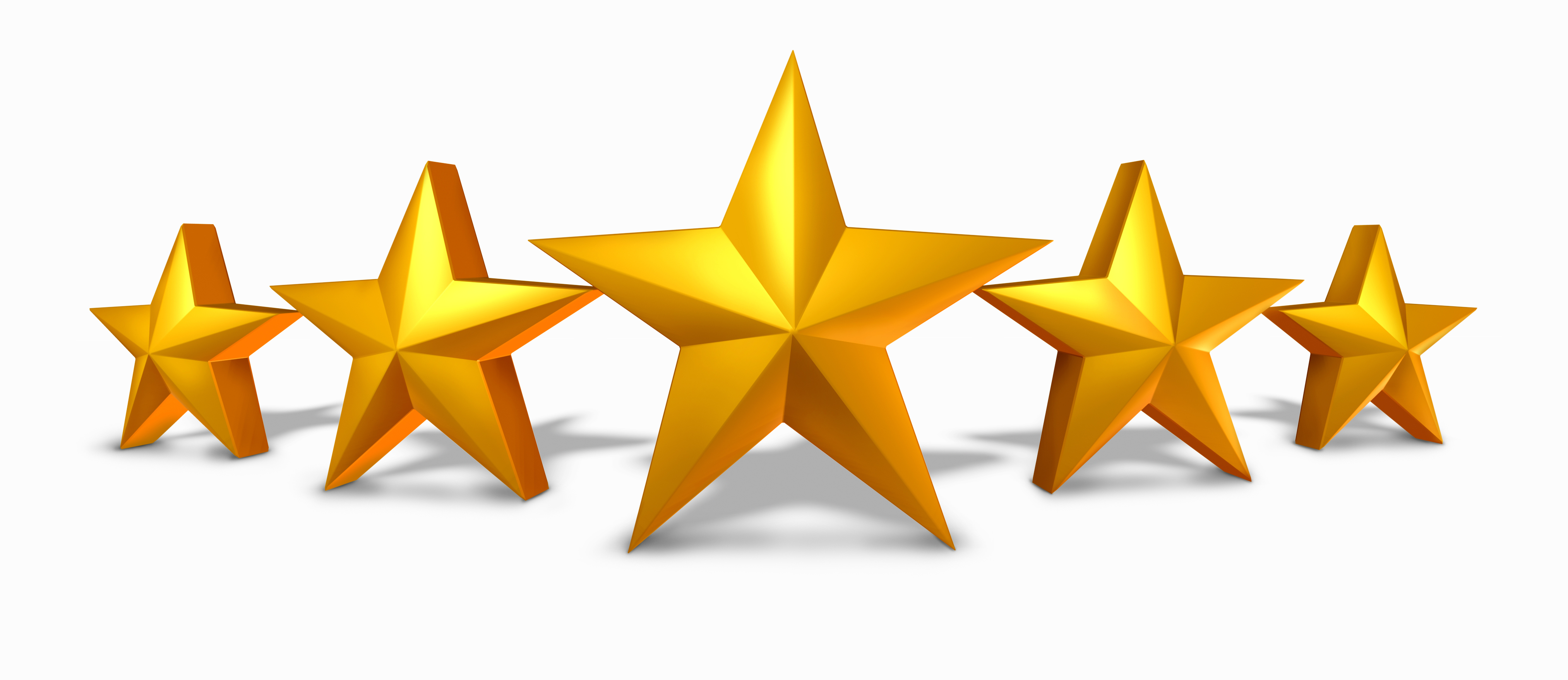 Great people to work with! They were very professional yet personable to the needs of my wife and I. Highly recommend! A++++ Matt Fleck Google Review 5/4/20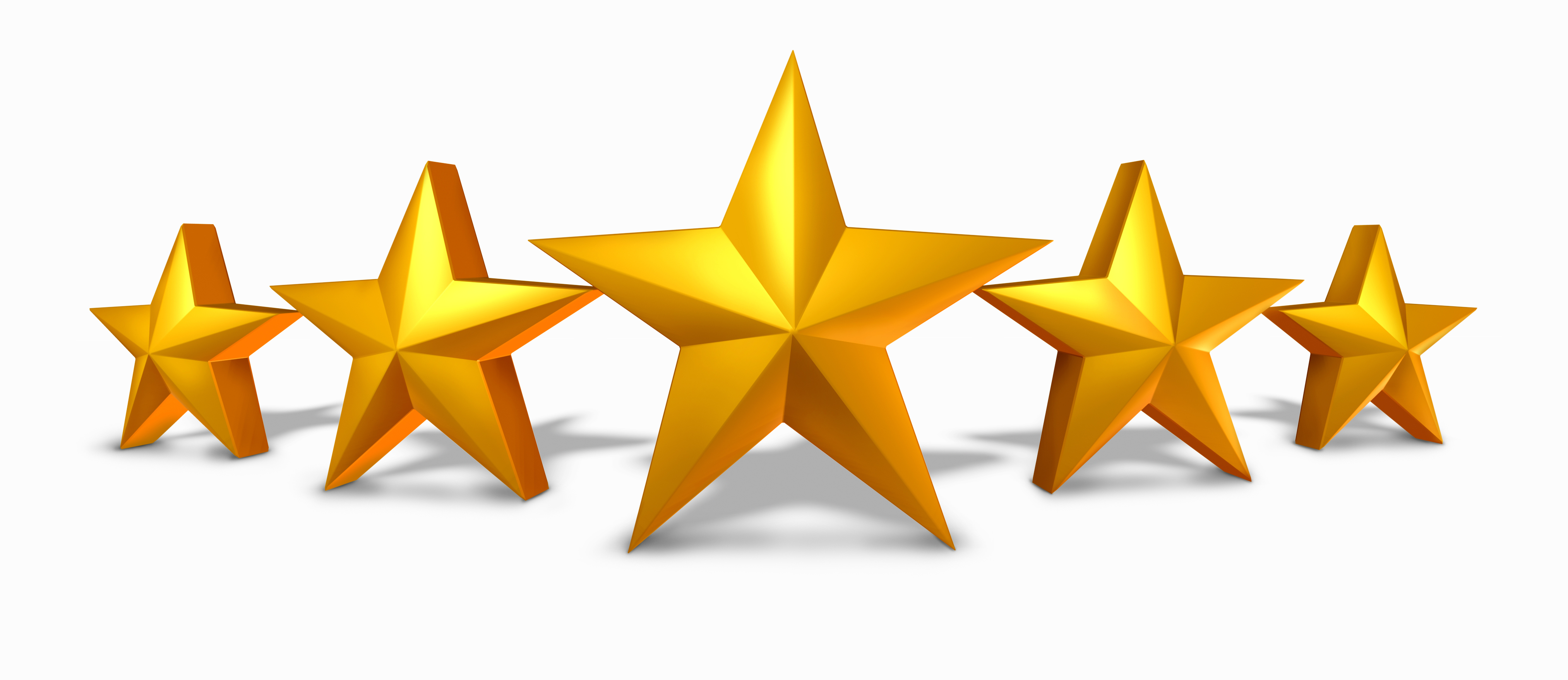 Taylor, the manager was so professional! He met me at 10:00 am in Ankney and opened the store just for me during this pandemic. He asked me what I was looking for and I told him that my hips and pressure points hurt. He took me to the bed that would help me the most ( not the most expensive) he listened to me and was so caring and sincere! He has a customer for life! I didn't know that Lebeda beds were made in America and special ordered for each person! Thank you for being so cool Taylor! Can't wait to get my bed!!! Kim Rushing Google Review 5/2/20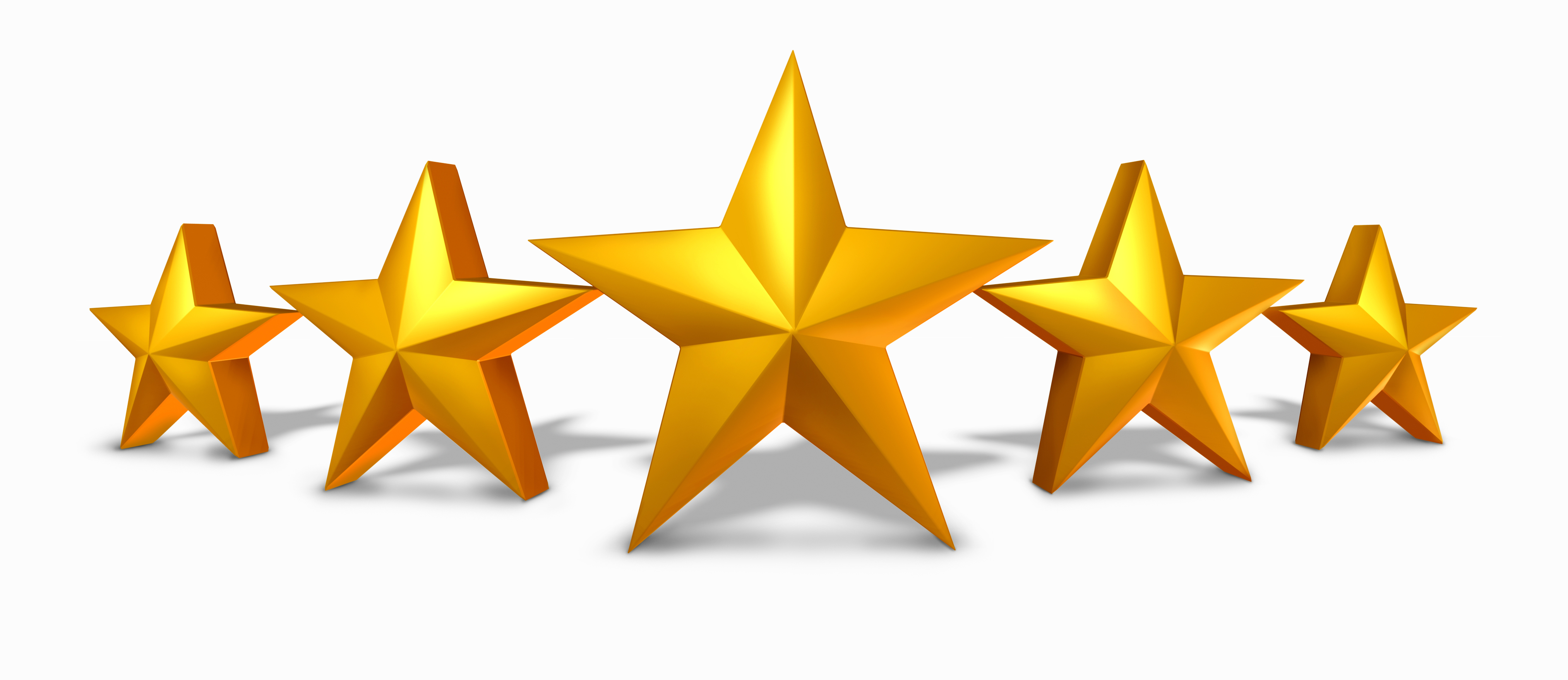 VERY impressed with their customer service and how quickly we got our new bed! Because of the pandemic, we weren't able to visit the store. The manager gave us a call and answered all of the questions we had about their mattresses and sets. We ended up ordering over the phone (crazy for a new bed, right?). Couldn't have had a better experience. We love the new bed and will refer friends and family for sure. Delivery was ridiculously fast and ordering was super easy. I absolutely recommend this place! Andrea Mrosko  Google Review 5/2/20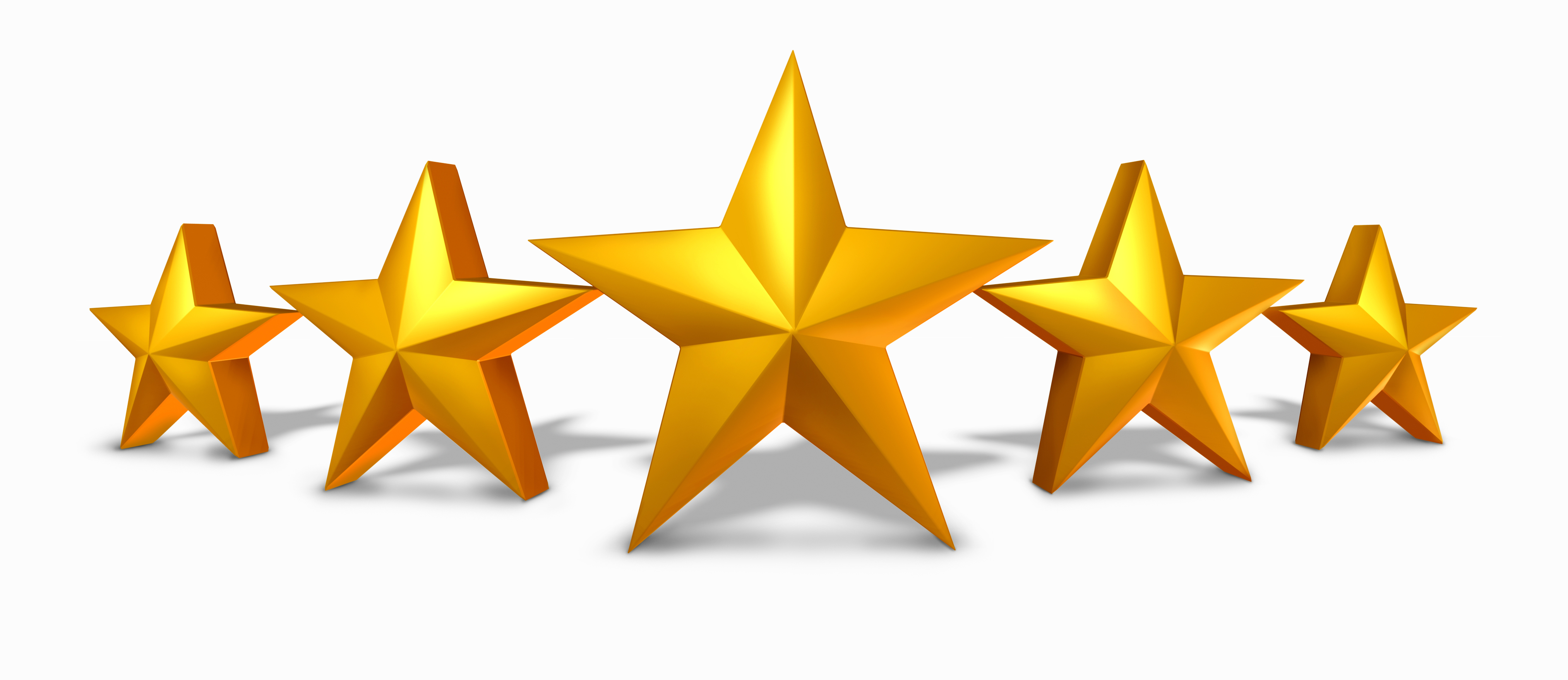 We were very happy with the customer service we received at the store front location on Kimberly. He was very knowledgeable on all mattress qualities and was helpful with narrowing down which mattress is best for us! We didn't feel pressured into anything, unlike other stores. The delivery and set up all went well and they disposed of our old mattress. Michael Orfitelli Google Review 4/28/20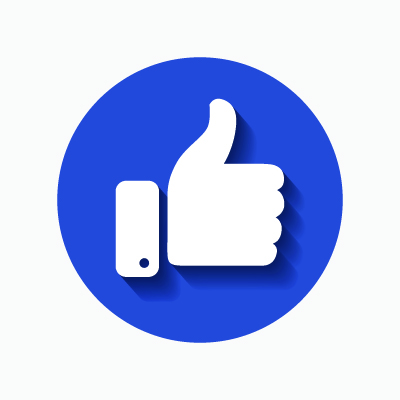 The customer service was exceptional. Angie was great!! She explained everything to us in detail. She listened to what we wanted and gave us options based on what we were looking for. After having us sample a few other mattresses and us giving her our feedback on what we liked and did not like about each matress, Angie showed us the matress that we ended up buying. She also helped us find the perfect pillows to go with our new matress. Carey Goetzinger  Facebook Review 4/28/20 ·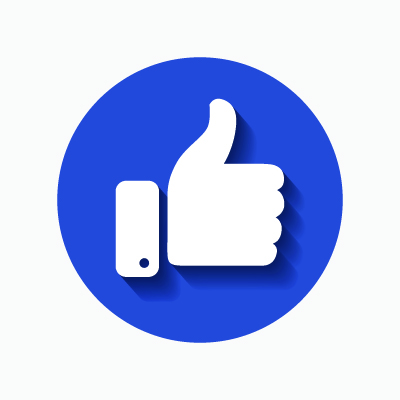 Clint was very knowledgeable and patient as we discussed options for mattresses and box springs. I received my mattresses the next day. Great service, and happy with the product so far! Lisa Nelson  Facebook Recommendation 4/21/20 ·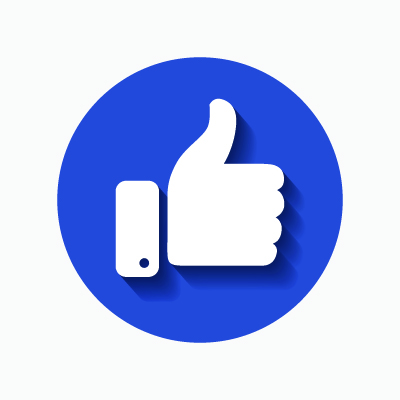 Highest quality manufacturing and excellent customer service for decades! Everybody knows it's LEBEDA! Christopher Lee Facebook Recommendation 4/12/20 ·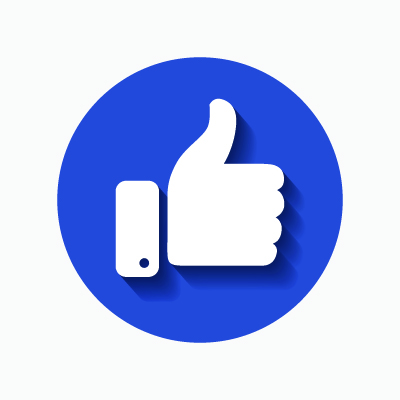 their beds are amazing! and customer service is top notch! Linda Jayne  Facebook Recommendation  4/11/20 ·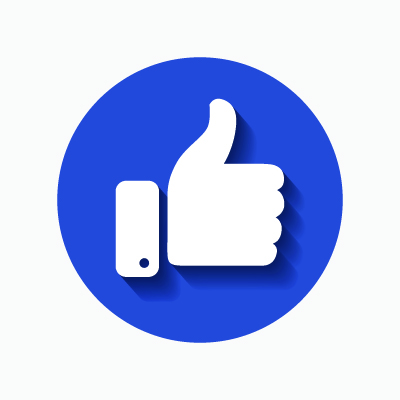 Lebeda makes high quality mattresses here in the USA for a great price. I don't know about you but I spend 1/3 of my life sleeping. Lebeda has my back! Joe Jurich  Facebook Recommendation 3/24/20 ·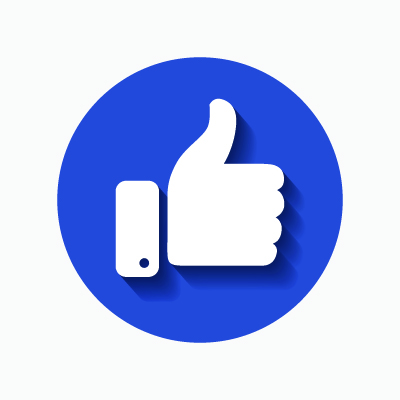 Great customer service by Manager, Clint Zastrow. We sleep so good in the bed we purchased from Clint. Wake refreshed and ready to tackle the day. Patty Frantz   Facebook Recommendation 3/20/20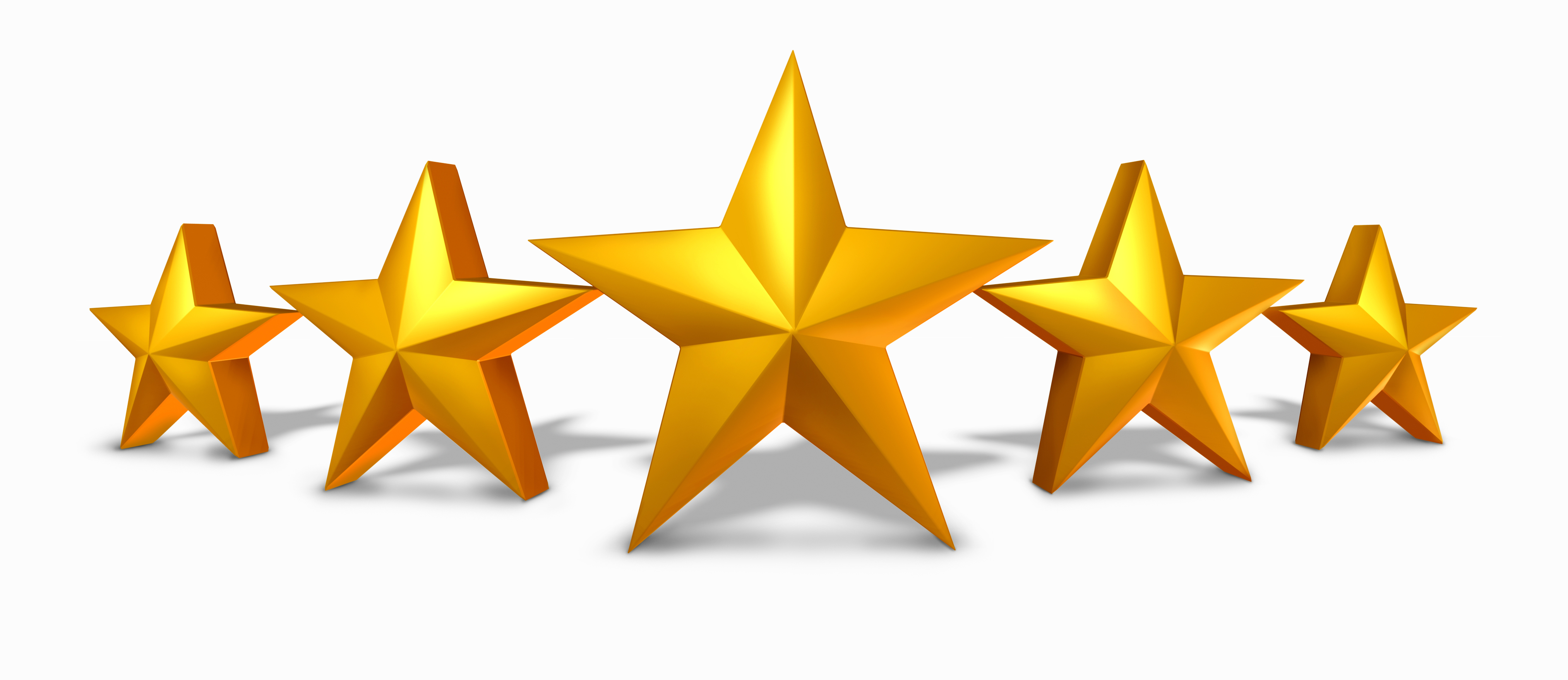 We received excellent service from Taylor at the Lebeda store in Ankeny! He was very nice and answered all our questions. We've only purchased Lebeda mattresses the past 22 years. Plus, our new mattress set was delivered very quickly. Thank you for helping us Taylor! Jenny Anderson Google Review 3/18/20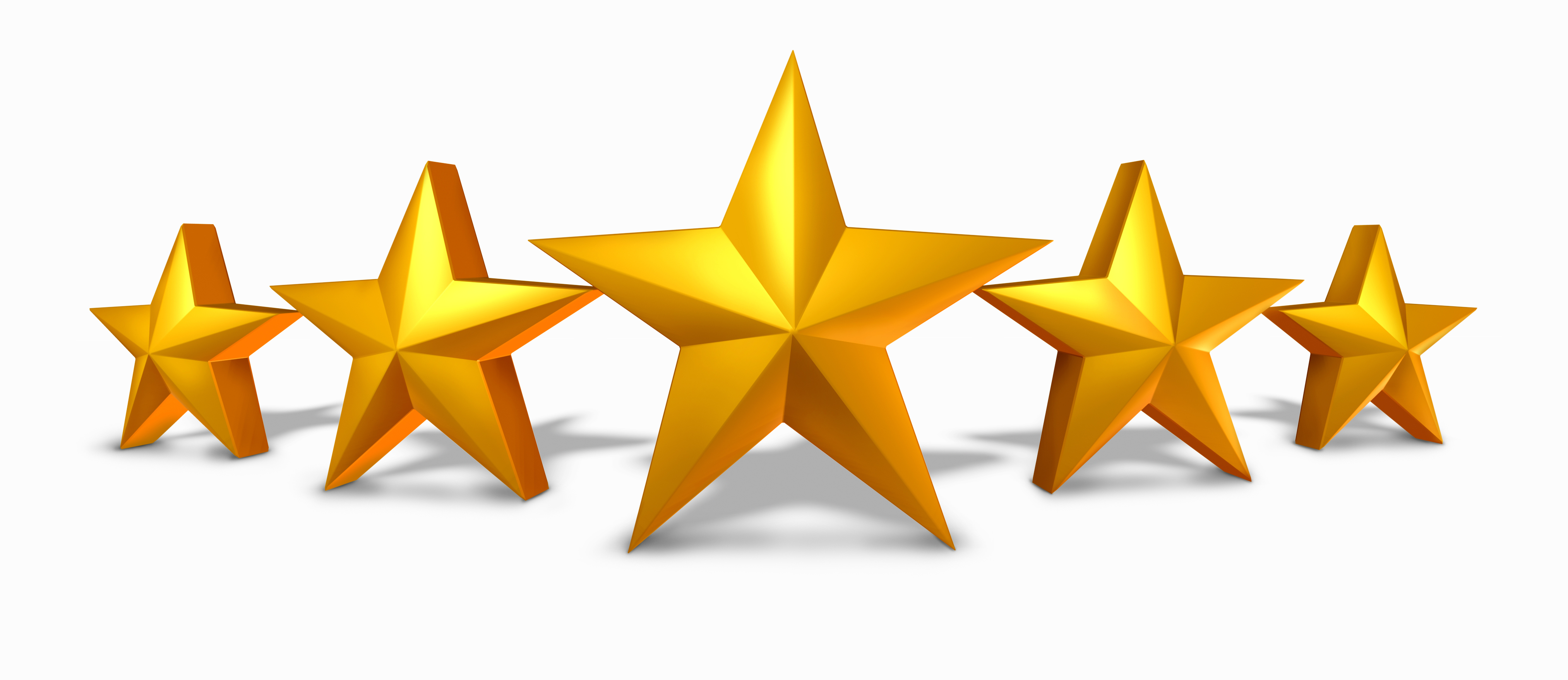 Chris was very helpful. We had bought mattresses for our kids from Lebeda over the years but hadn't yet bought one for us. We were struggling to find something that was comfortable for both my husband and I. He walked us through several options so that we both felt comfortable. We looked at other places over the last year but in the end came back and bought the mattress from Chris. Laura LZ Google Review 3/18/20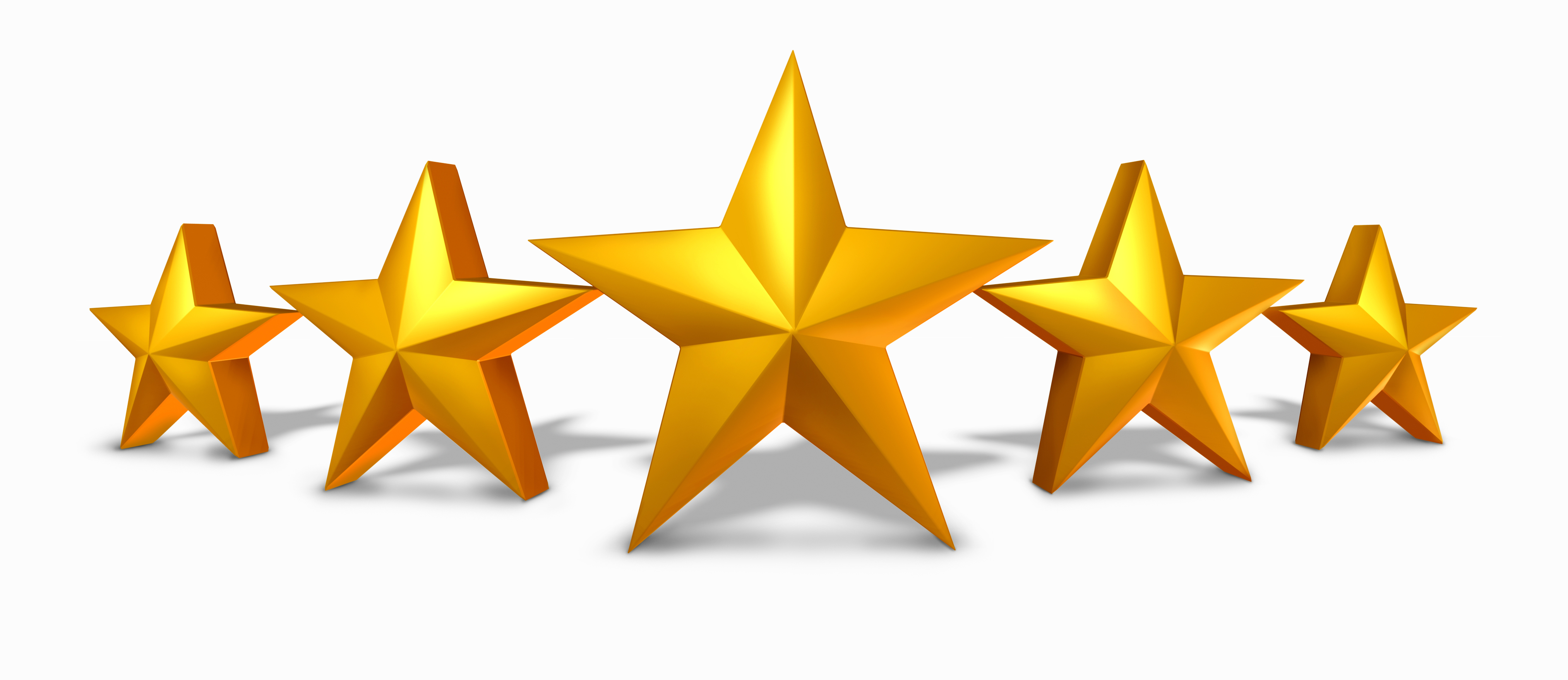 Great service! Staff is very friendly and knowledgeable! Made decision making easy and prices were great! 5 star!!! Jeannie Ryen Google Review 3/16/20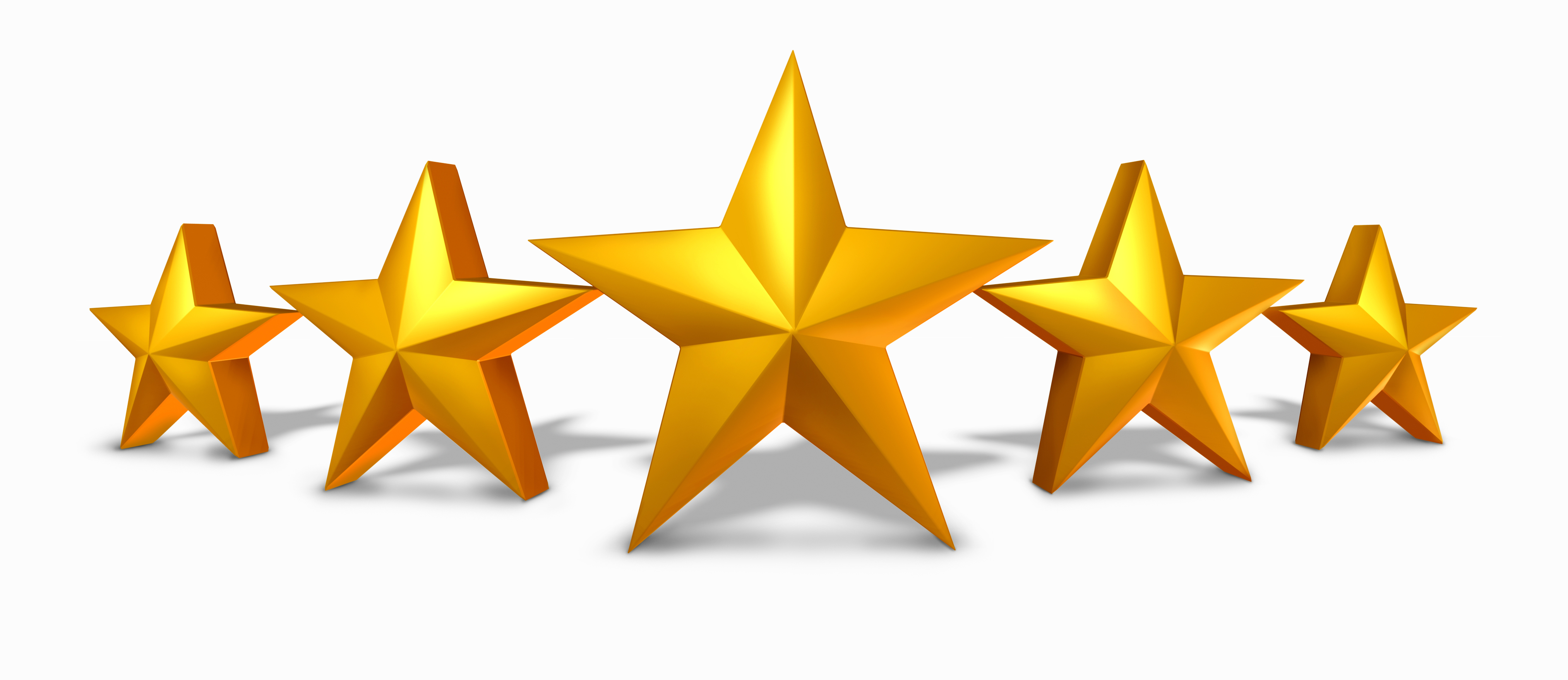 My family has bought all my matresses from Lebeda for years! Great mattresses Local.. Honest and a good price for a great product! Valerie Google Review 3/14/20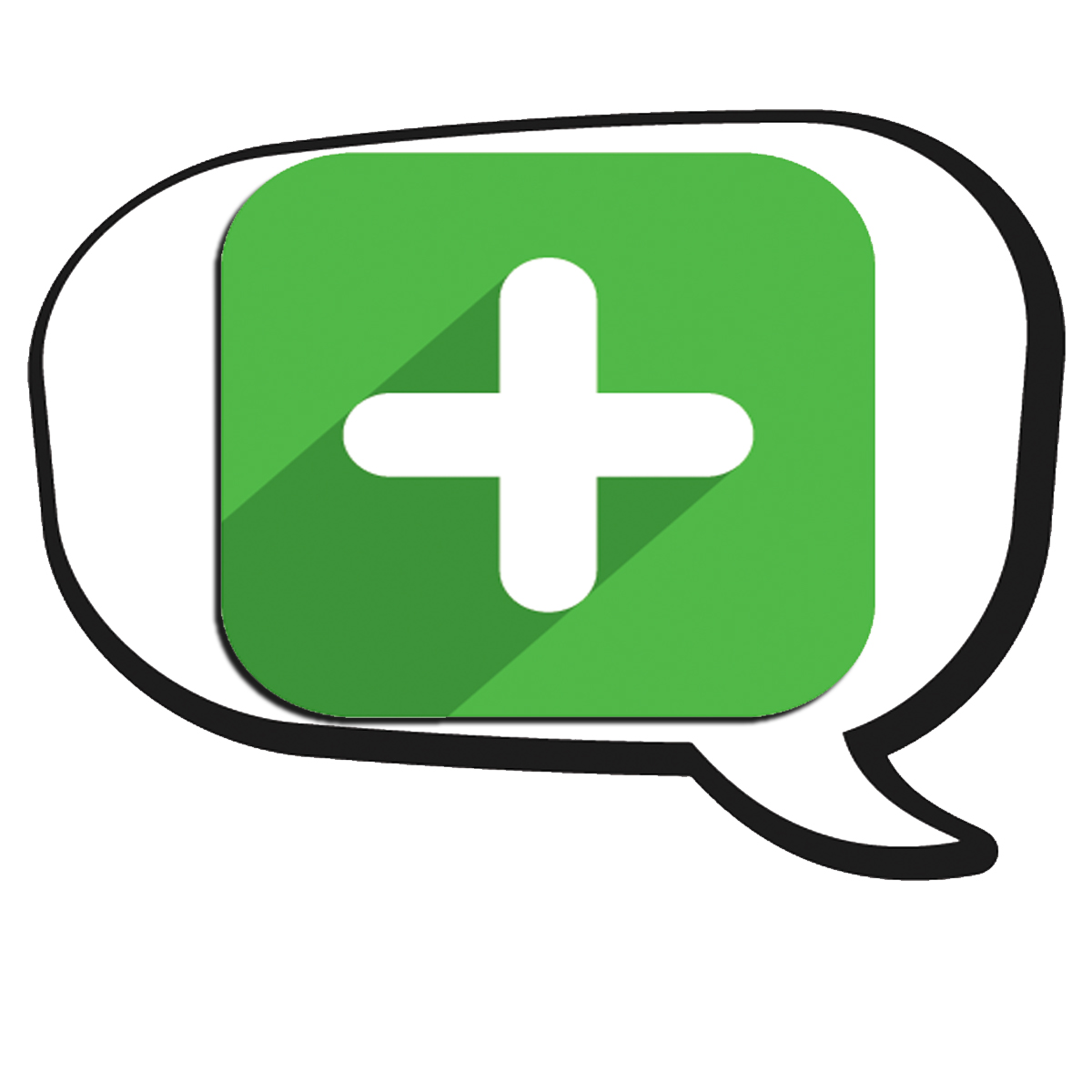 We love the bed. We never rested as good as we have since we got the bed. It sure is helping our backs a lot. I have told many to come and see you. You are easy to talk to. Thank you!  Frances Enarson Podium Message 3/12/20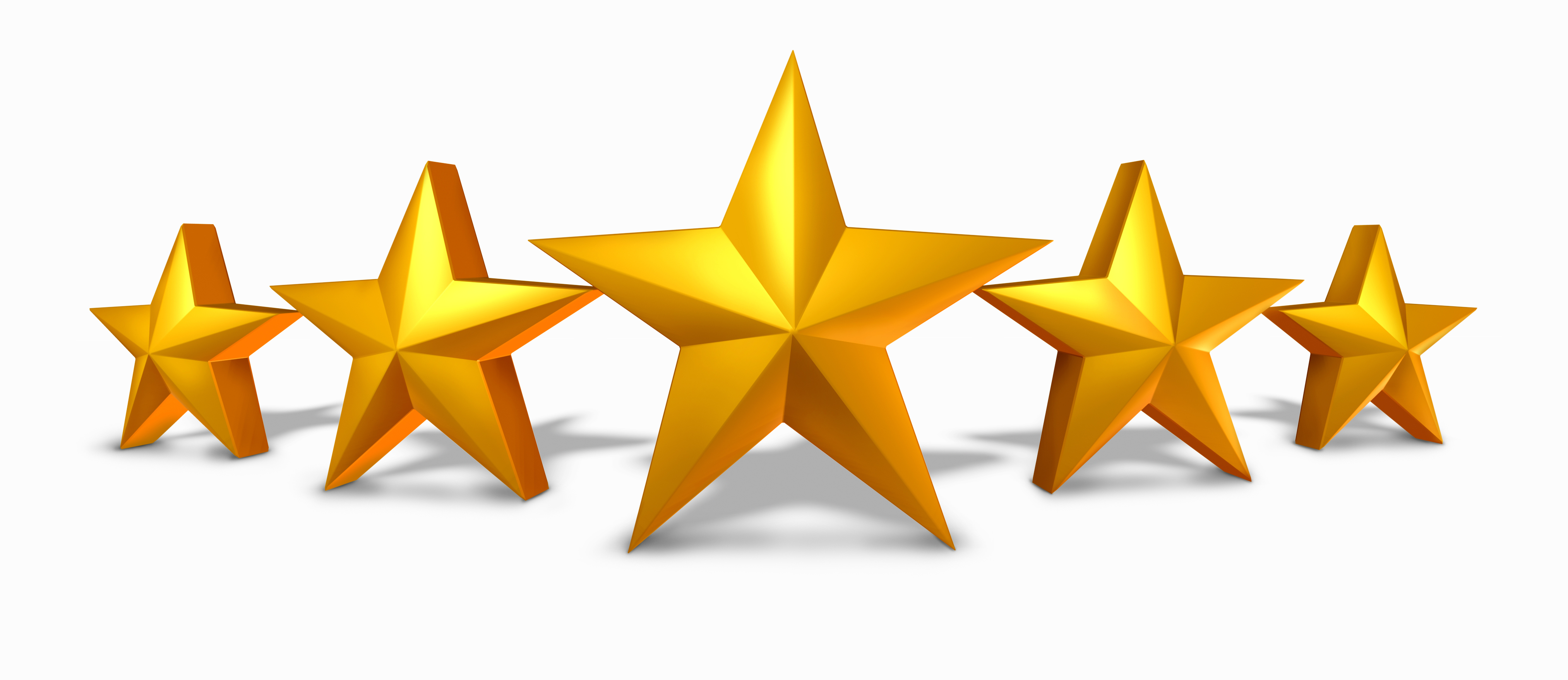 He was very knowledgeable about their mattress's. Didn't feel rushed to decide. Made us comfortable and at ease. Don Nemitz Google Review 3/12/20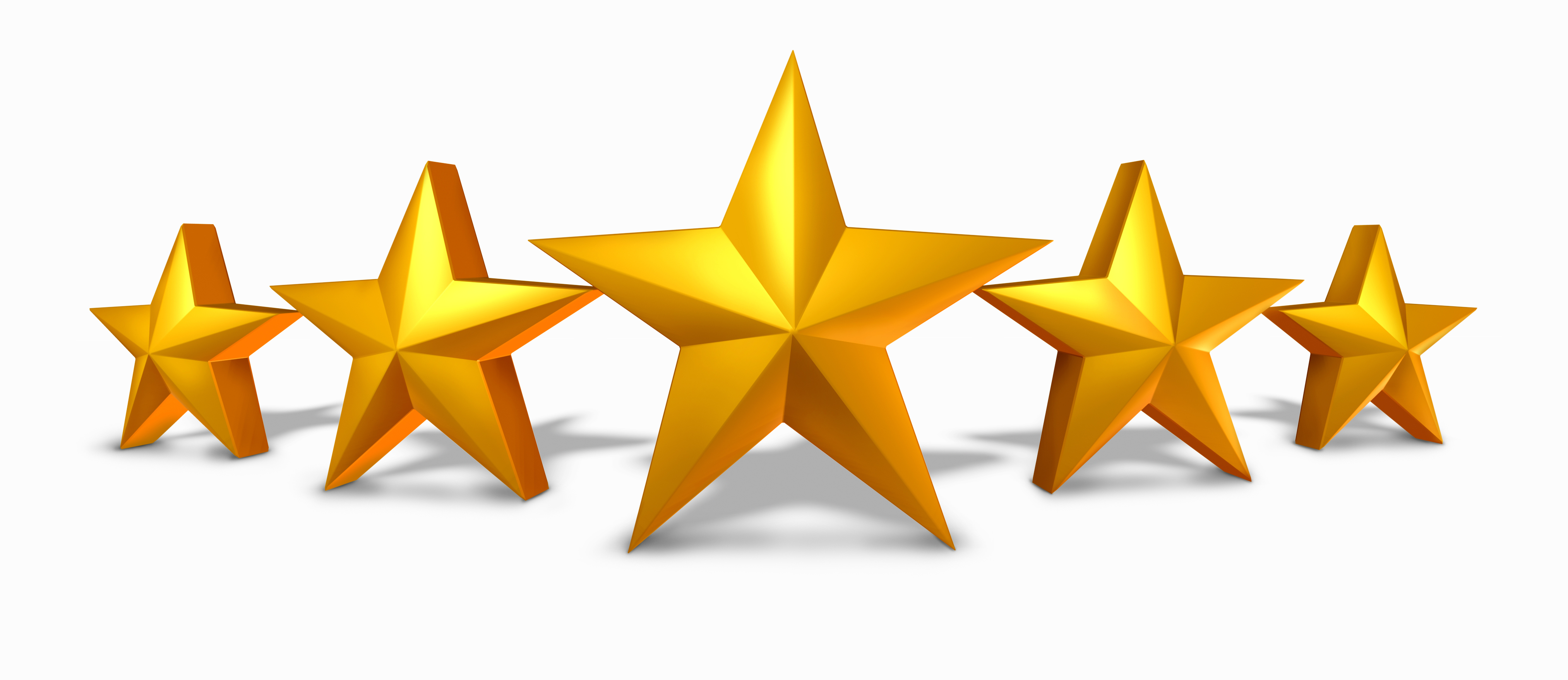 The manager Clint was extremely helpful. It only took about 15 minutes to decide on a mattress set and get the delivery set up for the next day. They had the best deals around and the quality seems great. We can't wait to get our new mattress set tomorrow! miranda thompson Google Review 3/12/20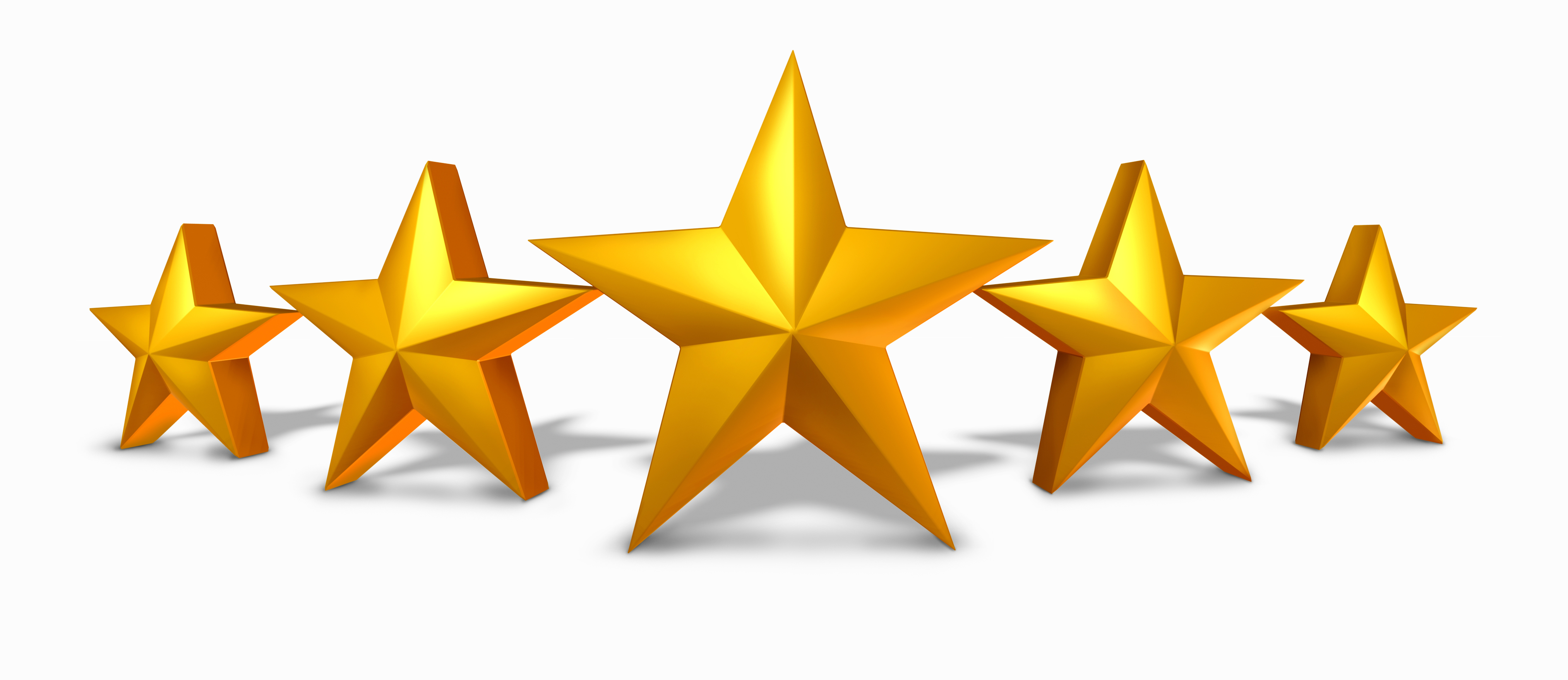 My husband and I were looking for a new bed for our son and possibly for ourselves as well. Angie greeted us right away and made us feel welcome. She was very knowledgeable and guided up to the perfect beds for our needs. Typically my husband takes forever to pull the trigger on a large purchase but Angie put him at his ease and he trusted her enough that when we walked out we had bought 2 beds. Angie is a very special sales person who was able to not only have sold us the beds but to not have buyer's remorse after we left the store. Jennifer Vize Google Review 3/12/20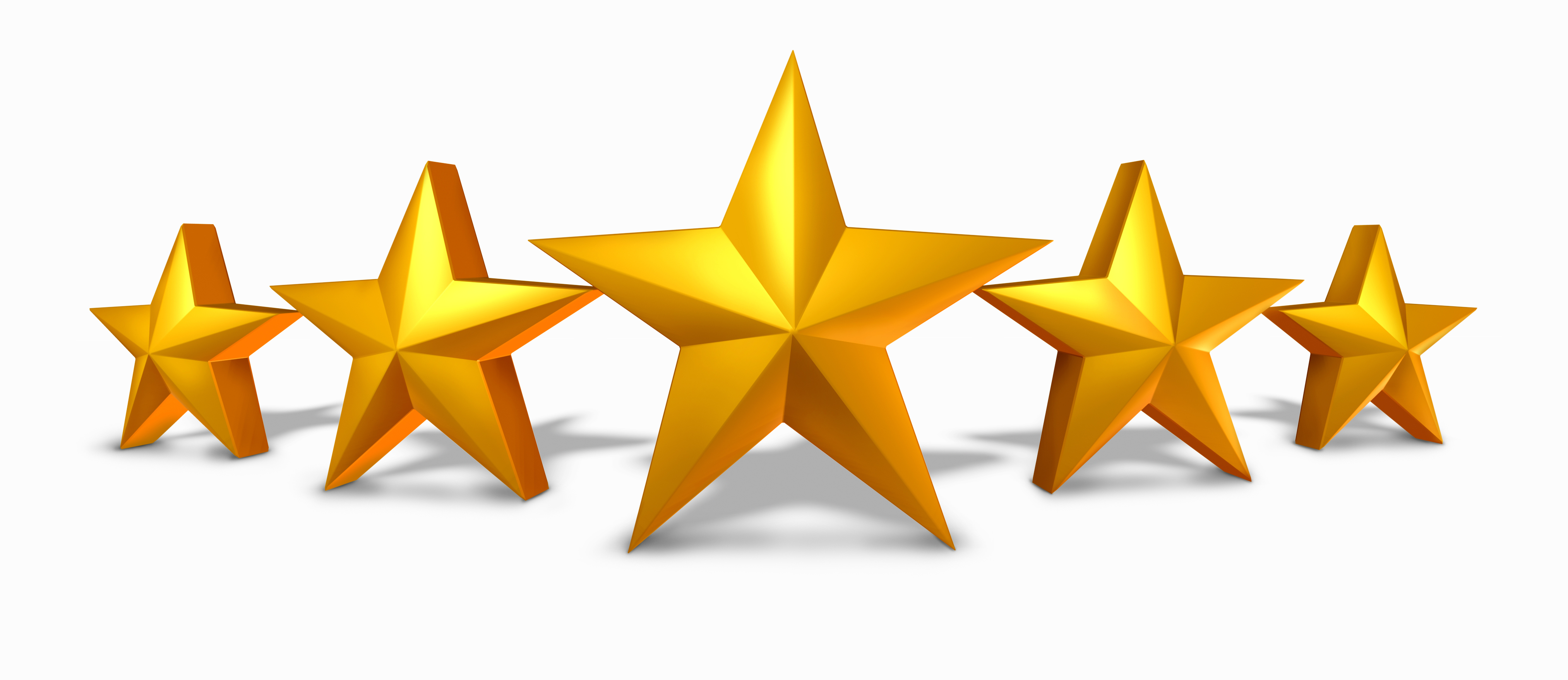 I highly recommend Lebeda at Prairie Trail in Ankeny! Taylor is knowledgeable and very friendly, and he was a joy to work with. We got a great deal on our mattress, and it was delivered on time (early, actually) by friendly, professional delivery guys. The new location is beautiful, with a wide selection of quality mattresses (plus more) and Taylor made it actually kinda fun shopping for a very ordinary product. I think Lebeda is the best mattress store in Ankeny! Heather Punke Google Review 3/11/20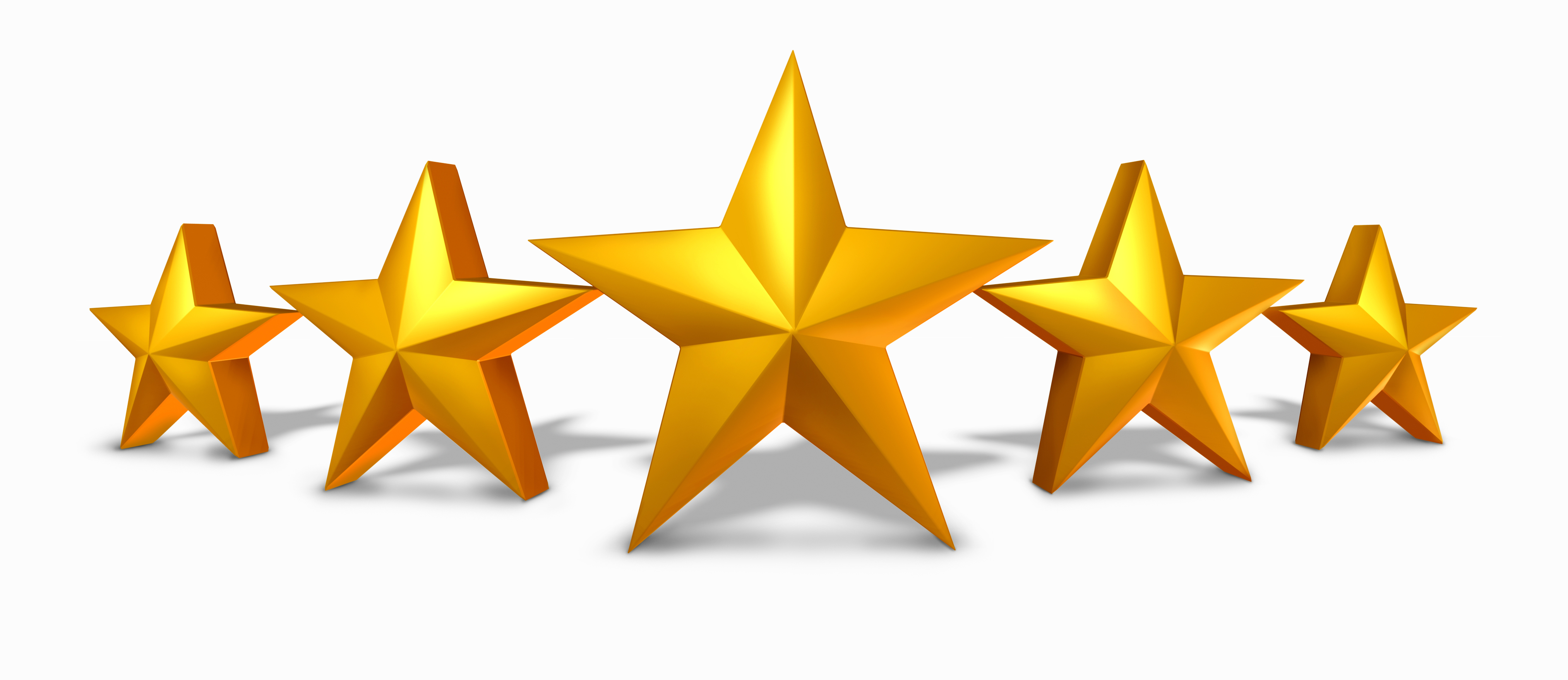 We had a great experience at the store and the delivery guys did a great Job!!!!!! THANK YOU!!!!! Ed Sass Google Review 3/10/20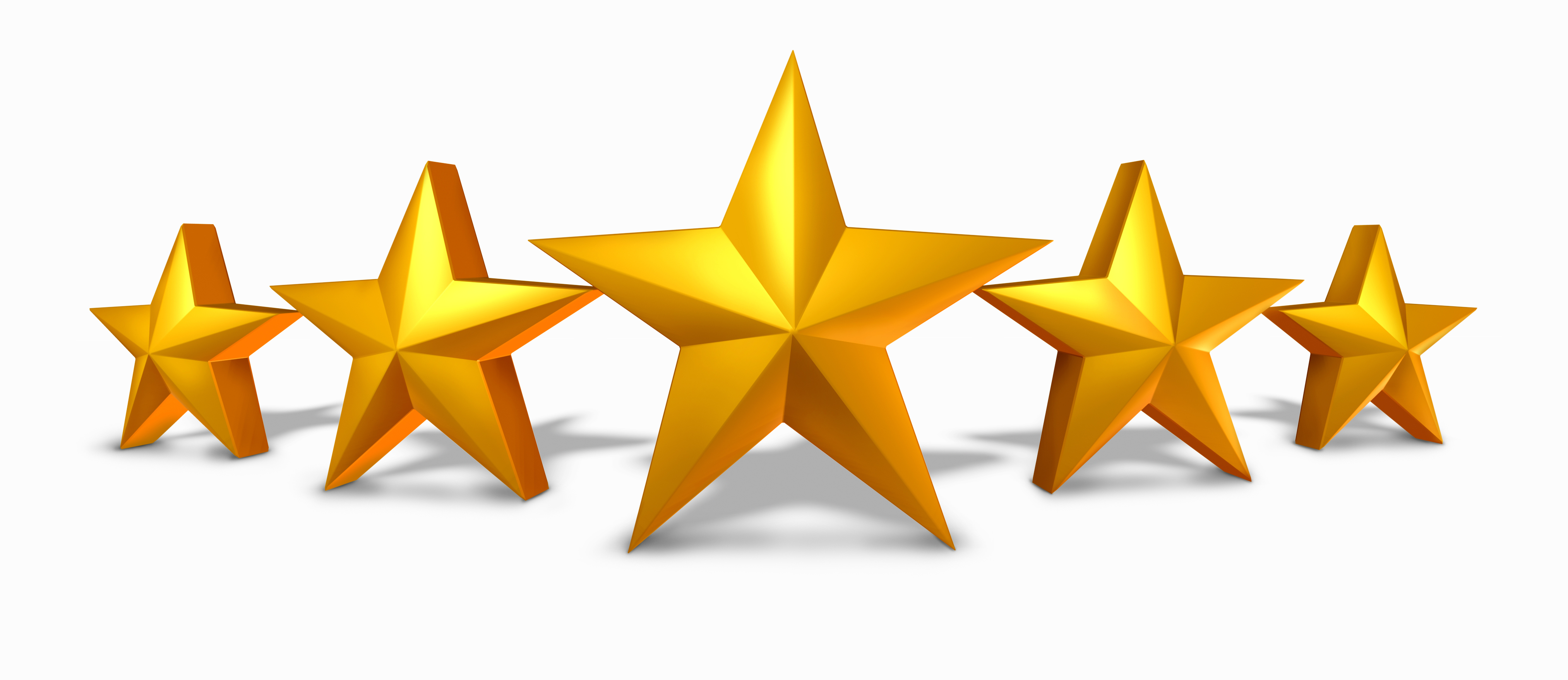 Both Angie & Christina were very knowledgeable, friendly & not at all pushy. I was there on numerous occasions trying to narrow down my decision. It ultimately came down to dealing with the both of them and their willingness to allow me time to make my decision on my timeframe. Donna Kuhlman Google Review 3/9/20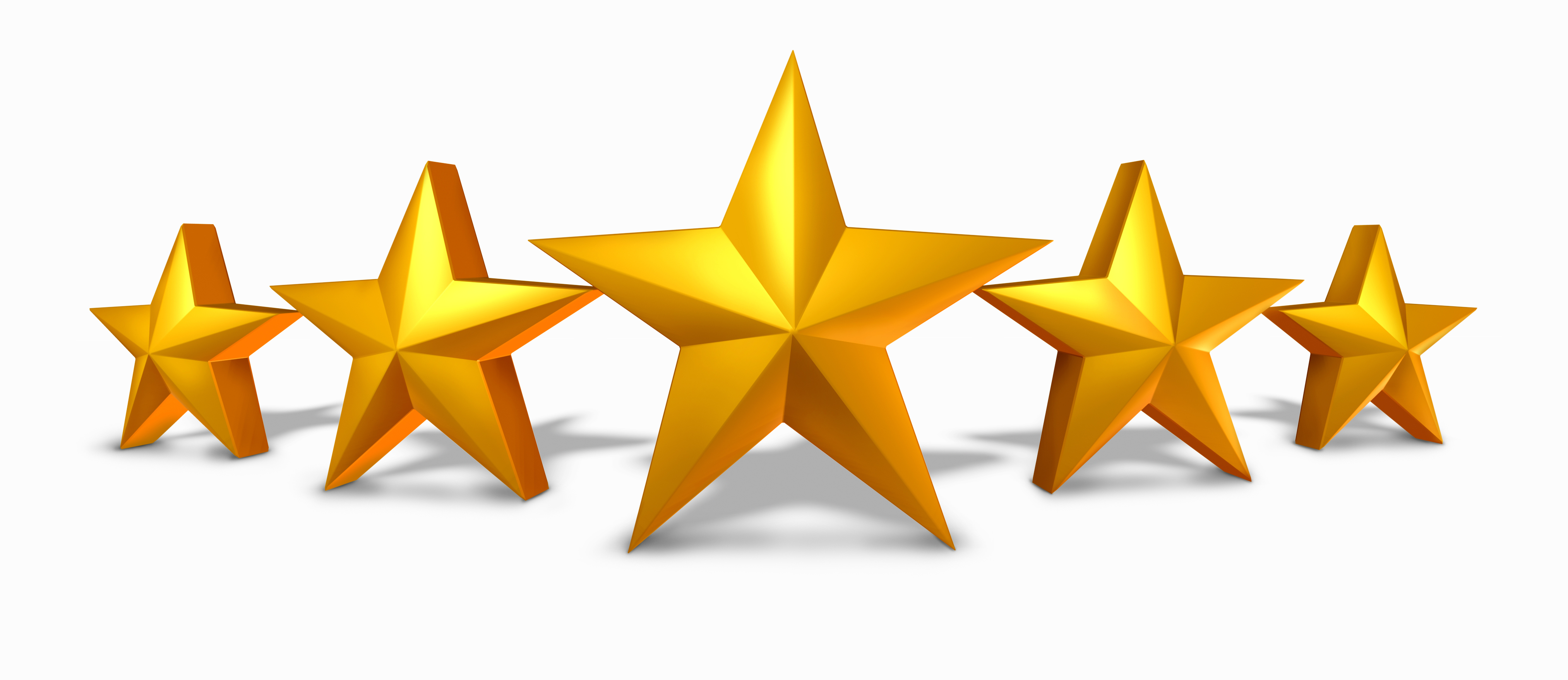 We have bought our last 2 beds here. The service was great and the beds were comfortable and priced right. We will be back! Katie Swartz Google Review 3/8/20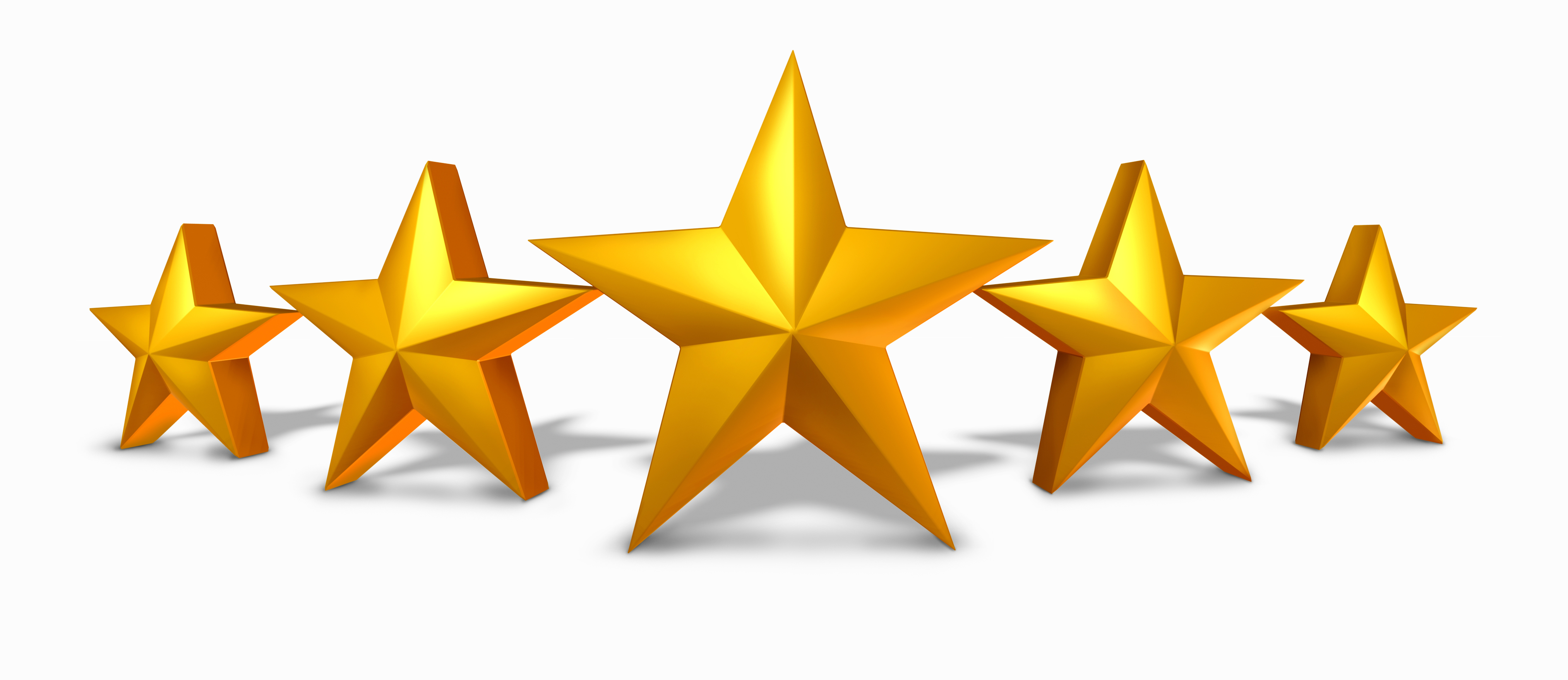 We returned to Lebeda for the second time to purchase a new matress. Peg was wonderful to work with and helped us to choose the perfect matress for our guest room. We love shopping locally for products made in Iowa! Great value,exceptional service and free local delivery by a careful and caring delivery crew! Cheryl Hollingsworth Google Review 3/6/20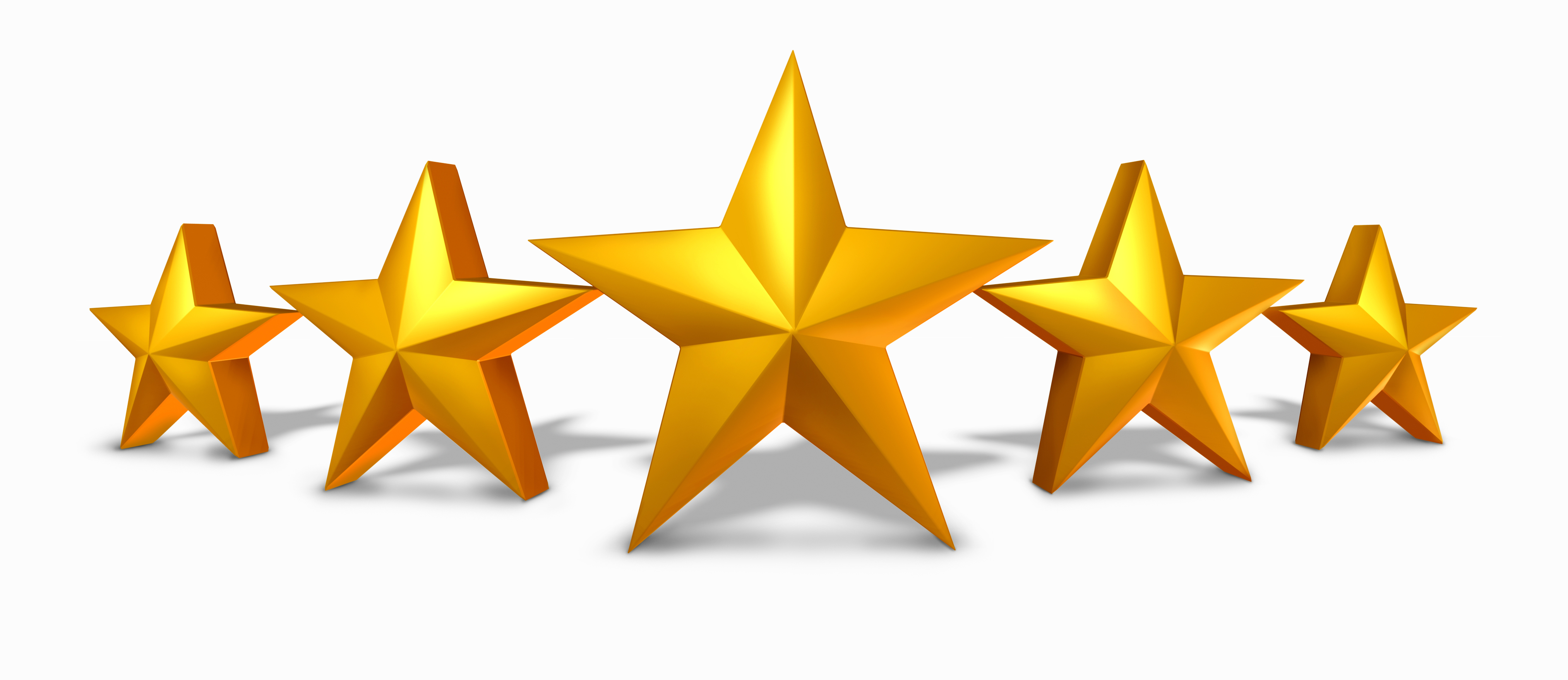 Superb! Great store with very helpful, and knowledgable manager. Delivery was within a two hour window of 1pm to 3pm and they were in my driveway at 1:00 sharp. The two delivery personnel were efficient and careful. I will recommend Lebeda to anyone and everyone. Thank you! Timothy Dicey Google Review 3/5/20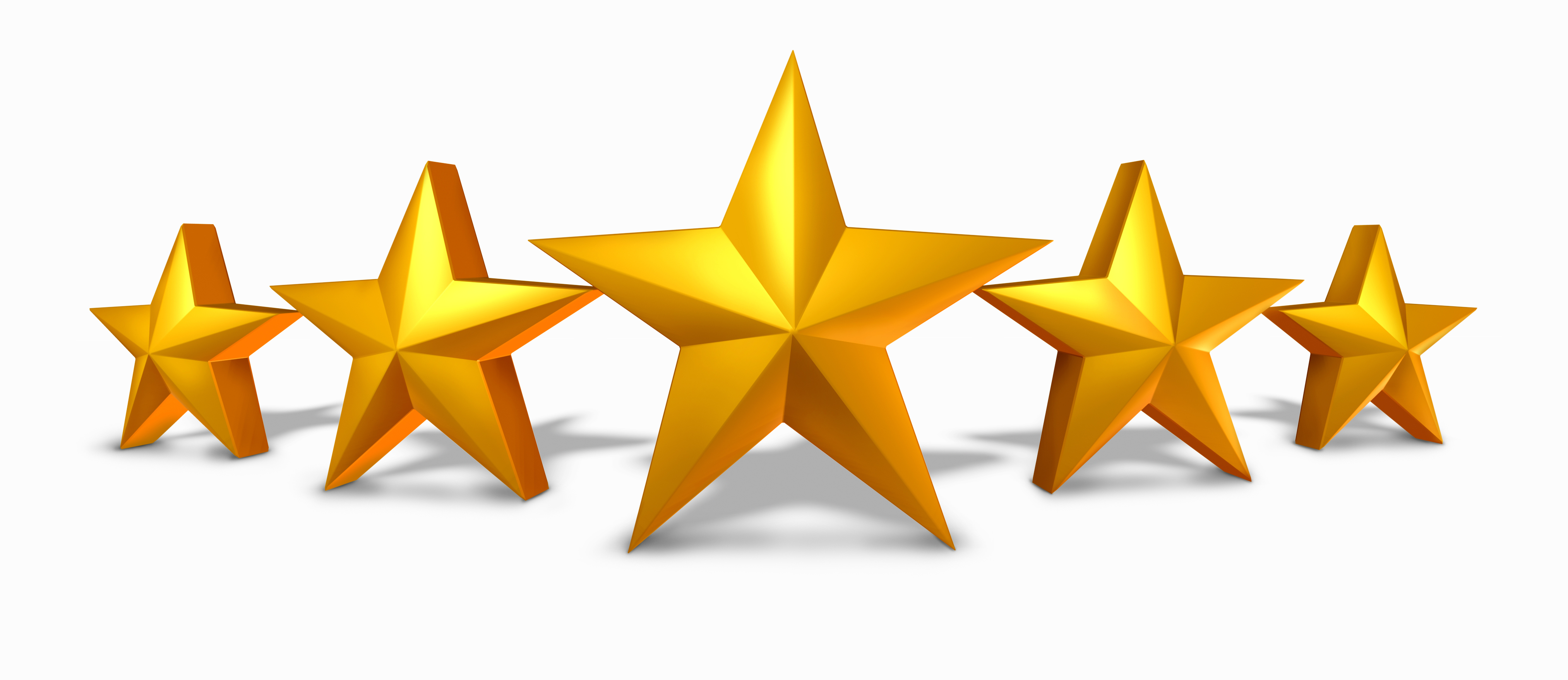 Friendly, courteous and knowledgeable. Clint answered all our questions and walked us through any details on the items we were looking at. Also took us through all the pricing associated with the direction we wanted to take. Great experience and no high pressure selling! Duane Whitaker Google Review 3/5/20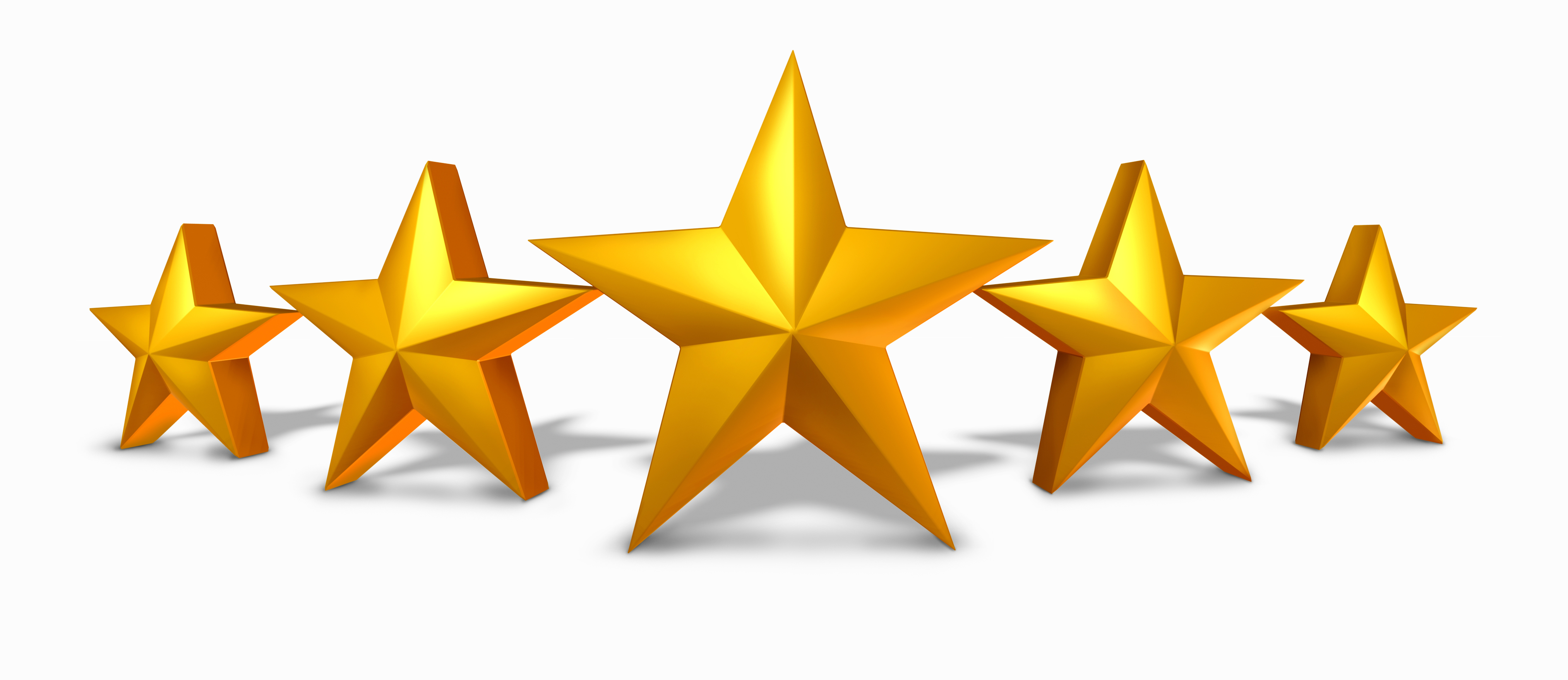 Amazing service. Ken was very informational. Had answers to everything and was not pushy at all. He was able to help me with the price I wanted to stay with. Beds are ready within 2 days and the maker was able to get the perfect height needed!! Absolutely A+++ service. Will definitely recommend and will continue do business at the west side Cedar Rapids location!!!! Very happy and pleased. You guys rock!!! taylor bennett Google Review 3/5/20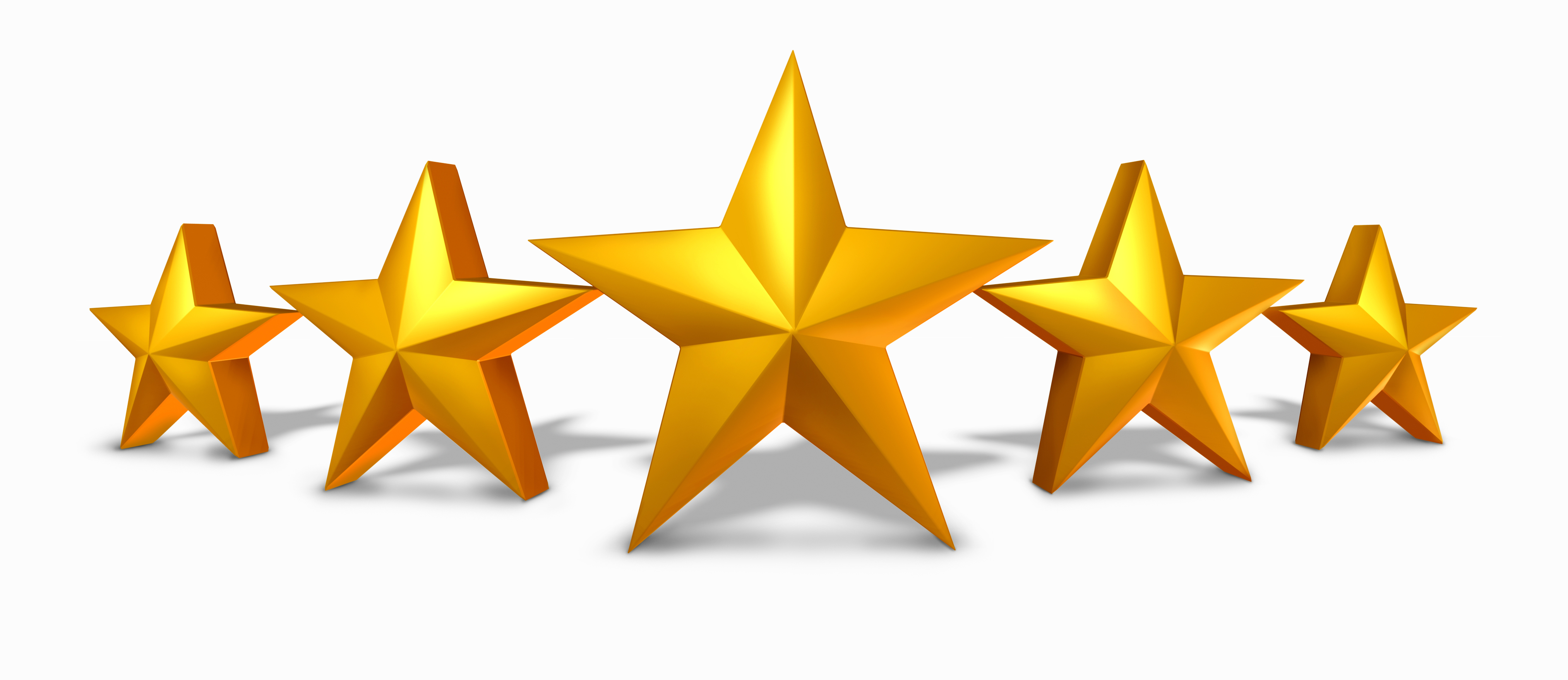 I had my heart set on a bedgear brand pillow, and wanted to try out some of the different models in store. This store has a great selection, and the prices are so much cheaper than any I found online! Also, the store manager (Laman) helped me pick out the correct model for my size and sleeping habits and provided first rate customer service. I'm a very happy customer 🙂 Natalie Thompson Google Review 3/4/20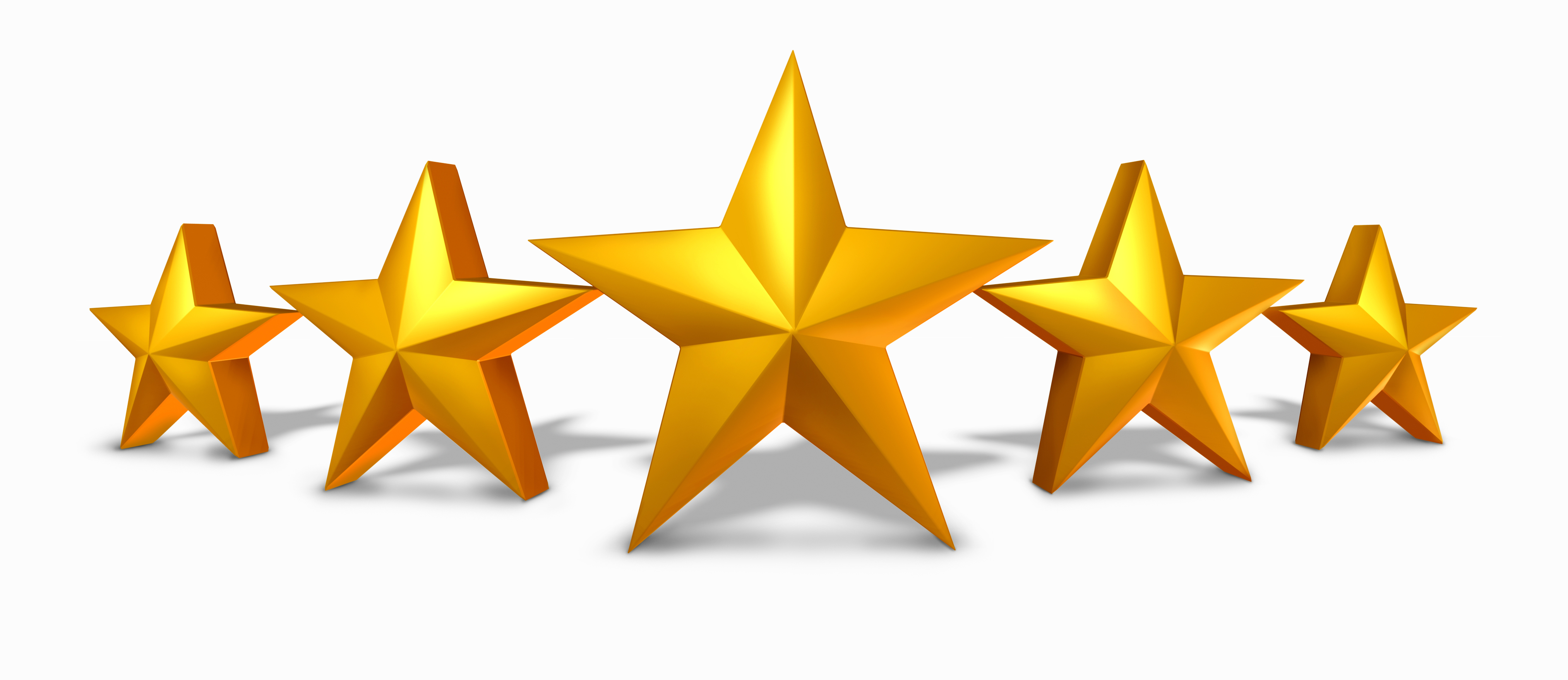 Lebeda to the rescue. After buying a mattress from mattress firm back in the fall of 18, it went from good choice to what have I done. The mattress flattened within a few months. I didn't have money to get another mattress until now and it felt like I'd rather sleep on the floor. My friends told me about Laman and I can say. Best choice I've made and if you are looking for the mattress for your dreams come down to Lebeda. Within an hour you can find the right one for you. Plus delivery and setup what more could you ask for. Nicholas Adams Google Review 3/4/20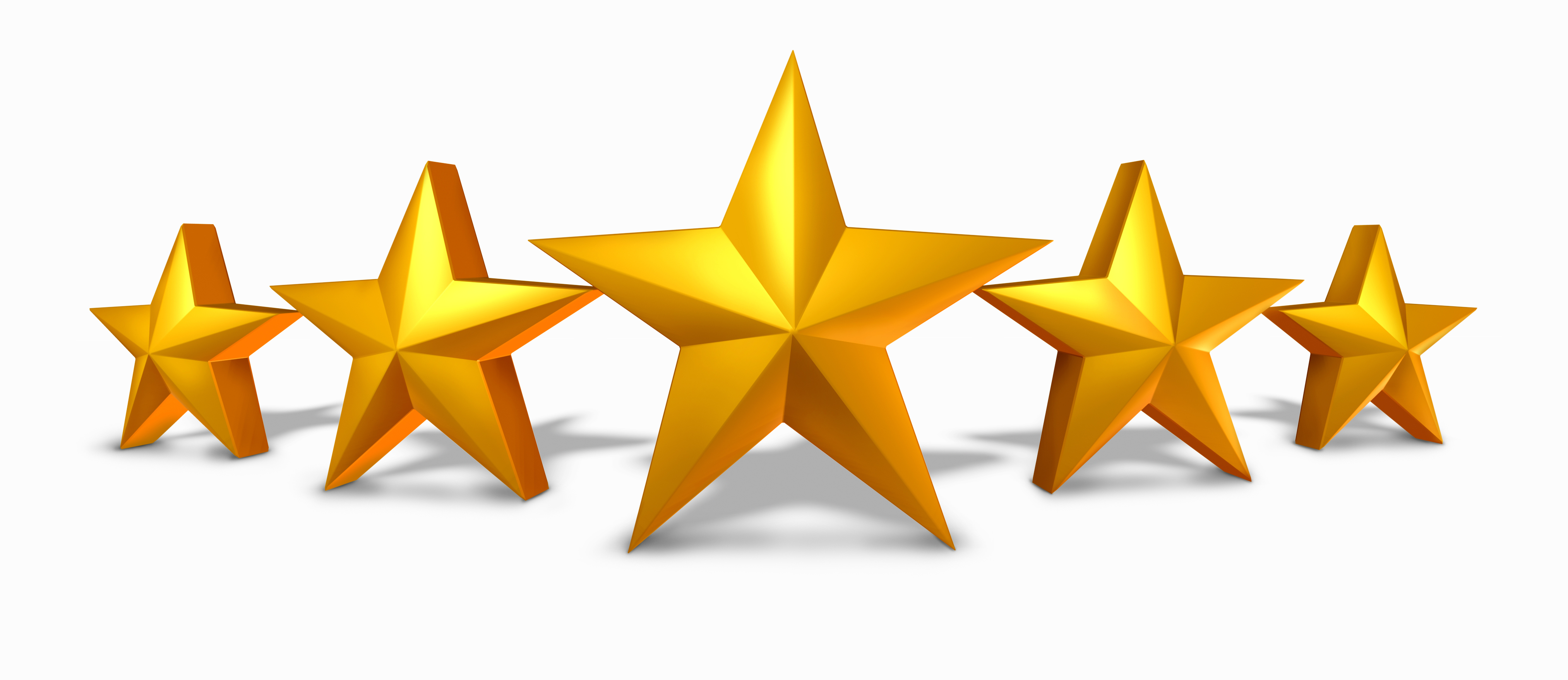 I had a wonderful experience working with Taylor. He looked up my history and found just the right bed for me. He also had it delivered to the store closest to me. He was so quick and friendly. Thank you! Linda Google Review 3/4/20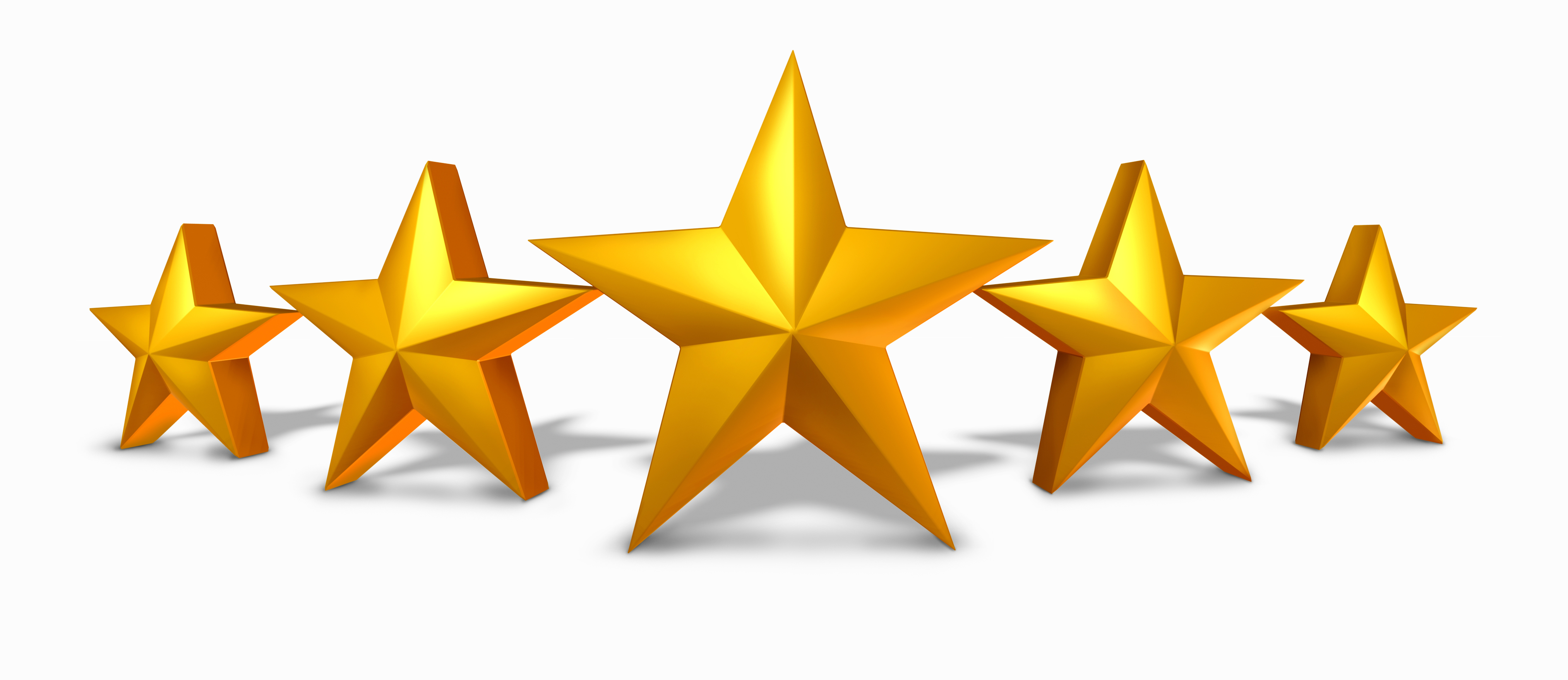 It was an easy experience. Dan was knowledge of my needs and showed me two mattresses that fit my needs. It was an easy sale. Great experience! Mark Weis Google Review 3/1/20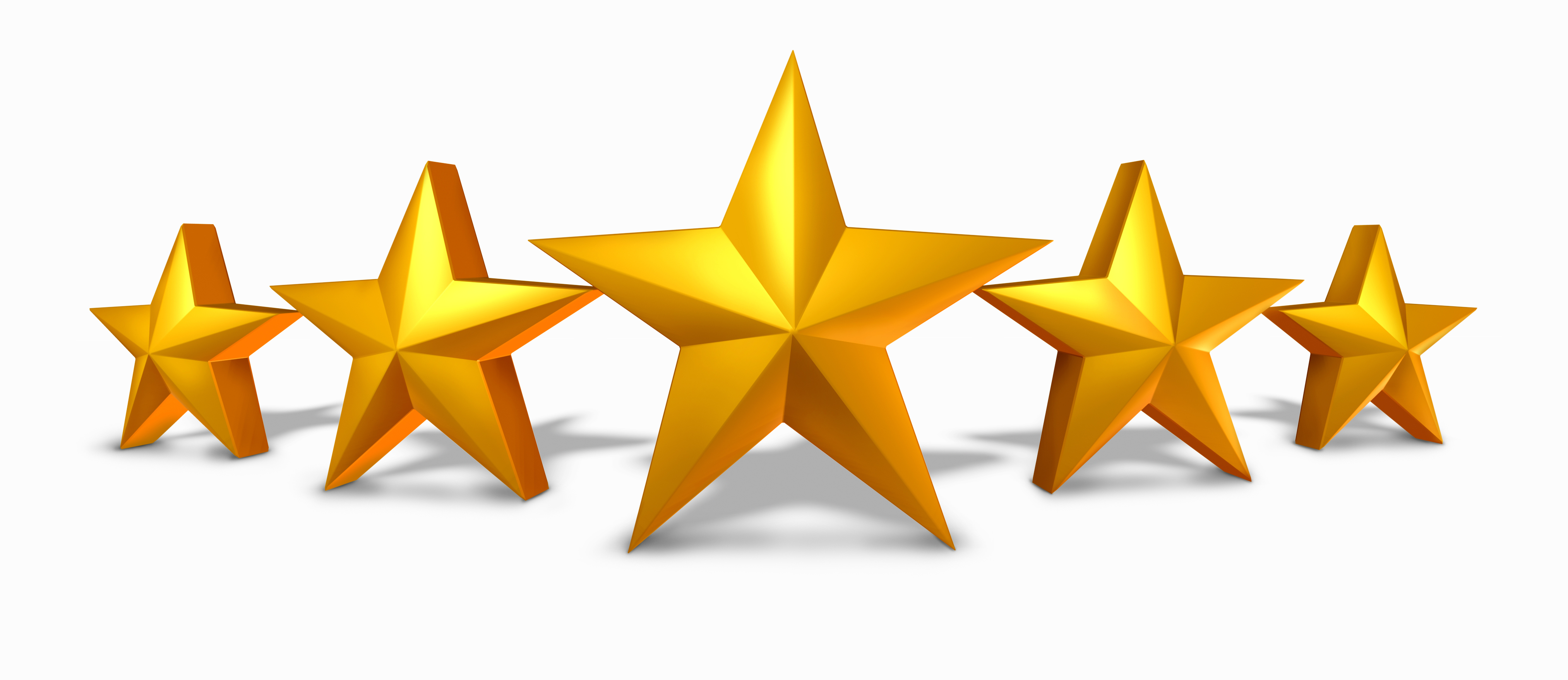 I feel great! It was our first night on our new bed from Lebeda. New sheets, new mattress and adjustable base. I appreciate the patience and expertise Clint and Taylor provided through the decision -making process. They answered our questions and gave us plenty of time to pick the bed that worked best for us. We did have a little hiccup in set up but Clint responded immediately and everything is perfect! We also ordered a beautiful bed frame from Lebeda which will be arriving soon. I expect we will be pleased as well. I am glad we were able to shop locally and i highly recommend Clint and Taylor (and Lebeda) at the Coralville store. Allison Kamerling Google Review 2/29/20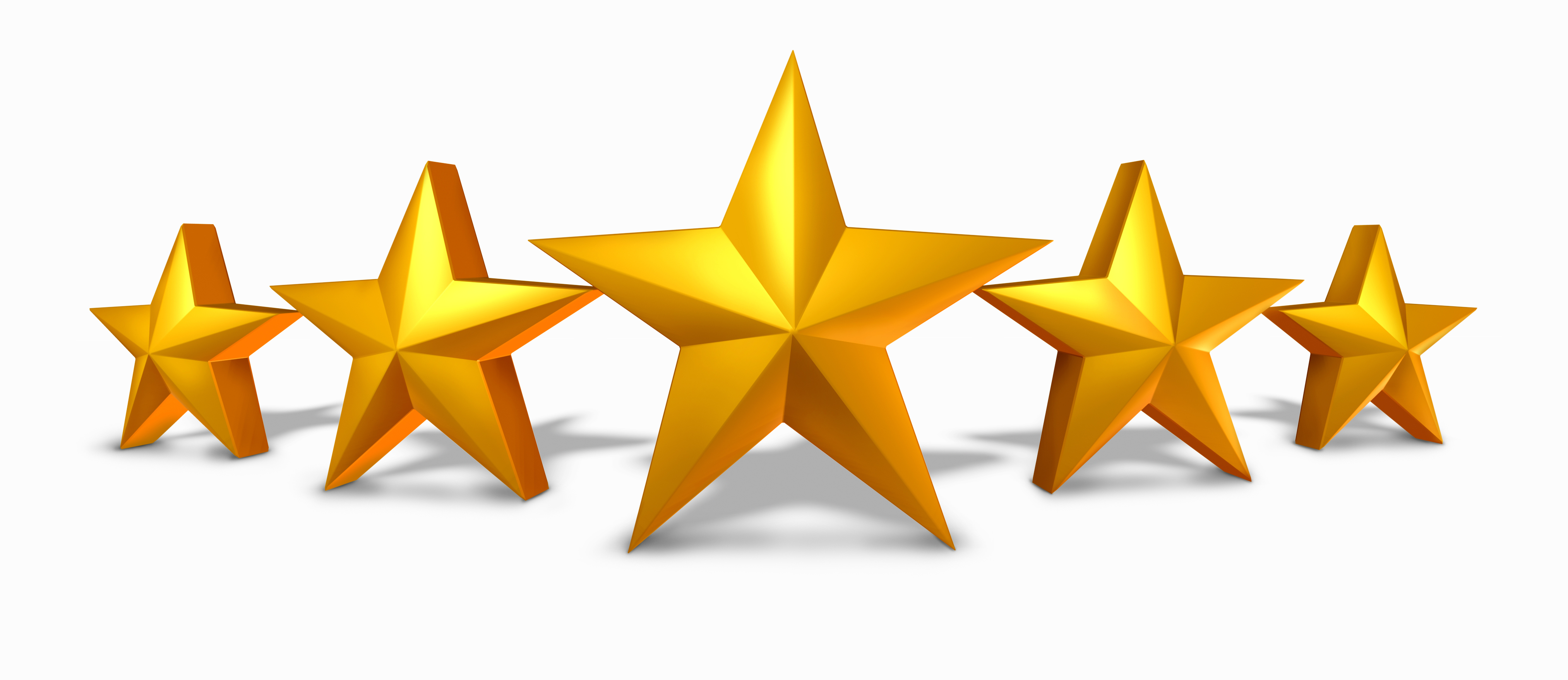 We spent over an hour in the showroom trying several mattresses. Donna was so patient and always ready to answer questions. Her opinion was valuable to us in making our decision. We are impressed with how quickly the mattress was made and delivered. Steve and Ruth Armstrong Google Review 2/26/20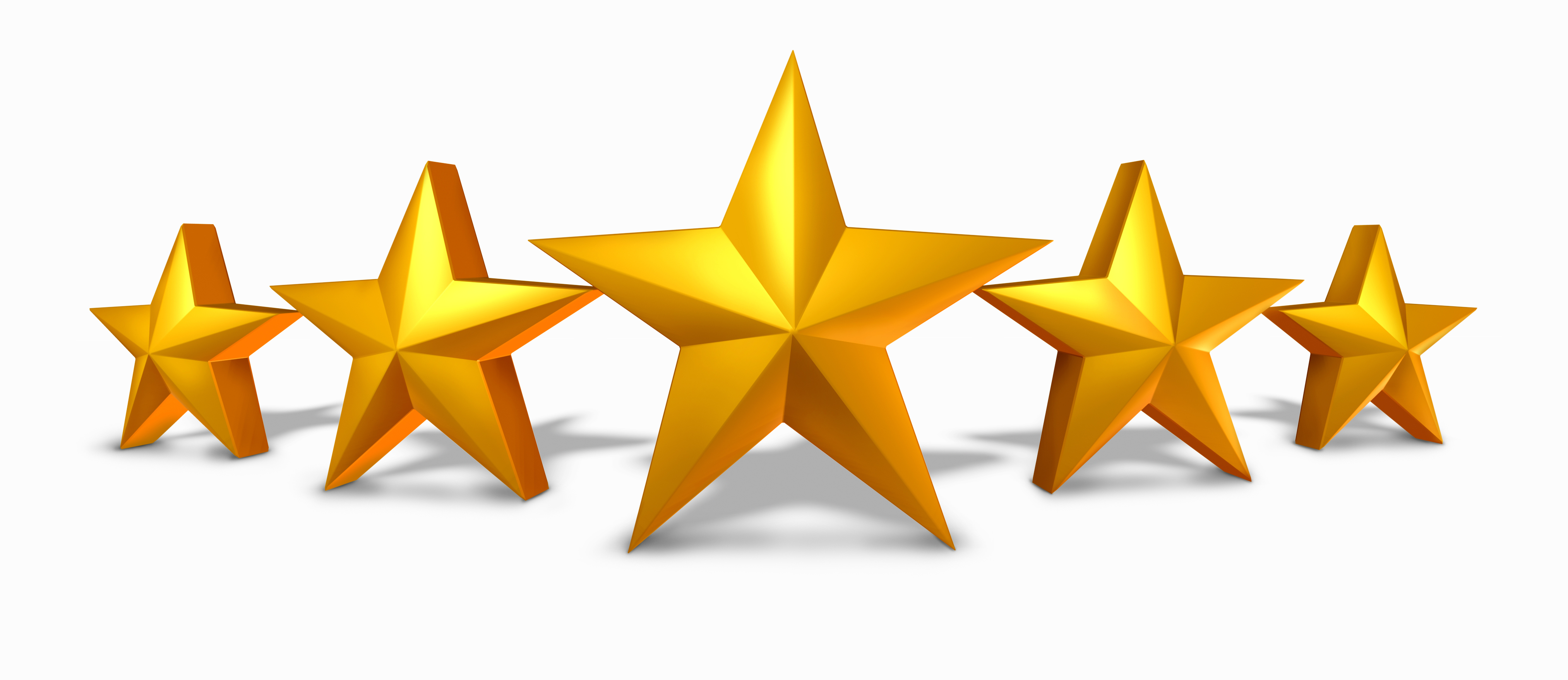 We just bought a new bedroom set. Worked with Clint on making our decisions. He was so knowledgeable, friendly and helpful. So glad we chose Lebeda in Coralville. Doreen Strabala Google Review 2/26/20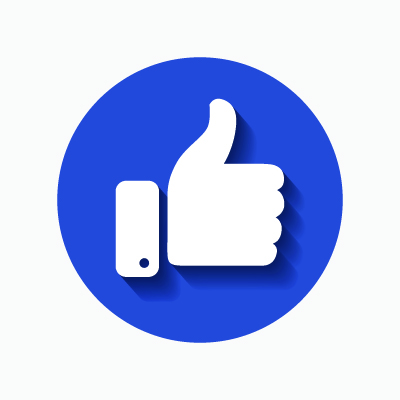 Ken was great to deal with and aside from really knowing the product was very pleasant in helping chose the best bed for my needs and budget. Mike Behrens  Facebook recommendation 2/25/20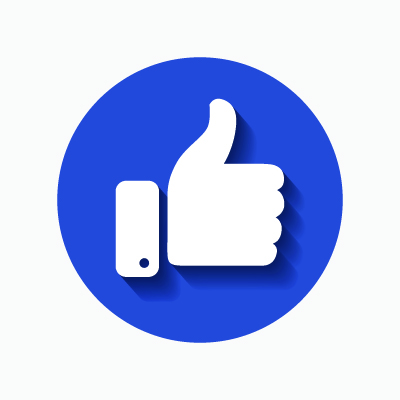 Showed us three options based on the information we gave about our sleeping habits and that husband has a bad back. No pressure to buy. Delivery, set up, and removal of our old mattress included in the price. We purchased on a Tuesday, delivery set for Friday. Would definitely go back. Janet Phillips Stiles  Facebook recommendation 2/25/20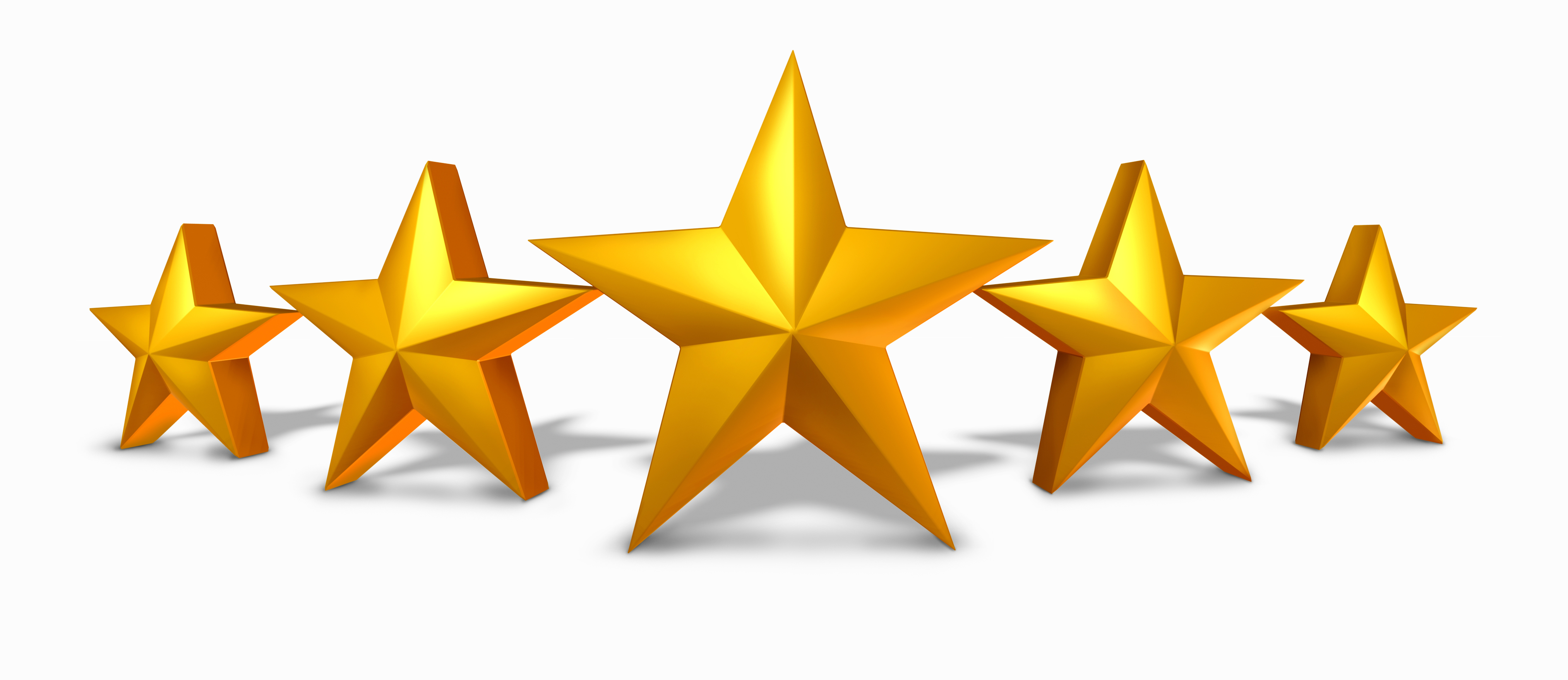 We found the customer service at Lebeda unmatched! Angie at the Dubuque location was willing to take time to listen to our needs and to help us understand Lebeda's many mattress offerings. We were able to find mattresses that were exactly what we were looking for. We are thankful for a quality, locally made product and great customer care. Erica Chavez Google Review 2/25/20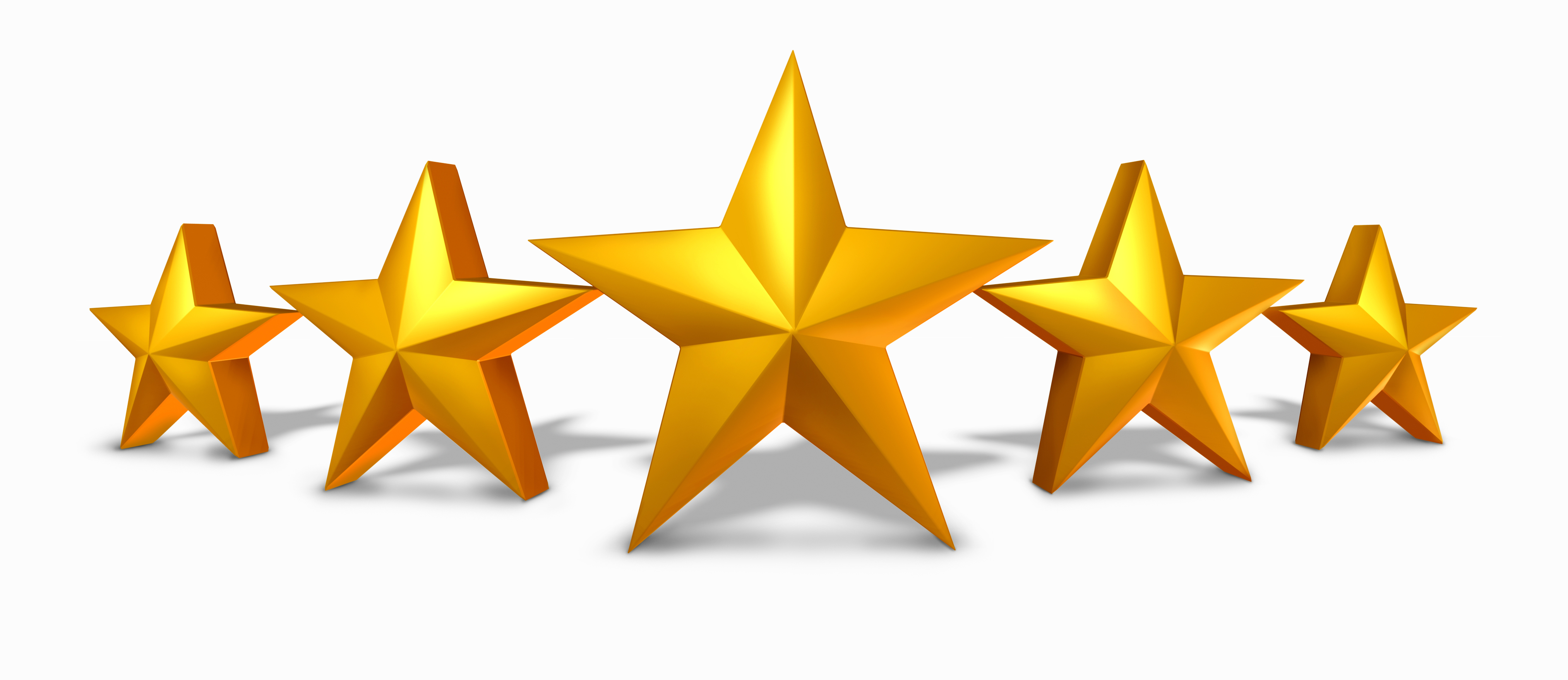 We found the entire experience with Lebeda in Dubuque to be positive and pleasant. The sales person was personable, knowledgeable and patient. We are very pleased with our bed choice for both value and comfort. The delivery was on time and the crew was great. I can't think of anything that could have improved our experience. Thank you! Chuck Whalen Google Review 2/25/20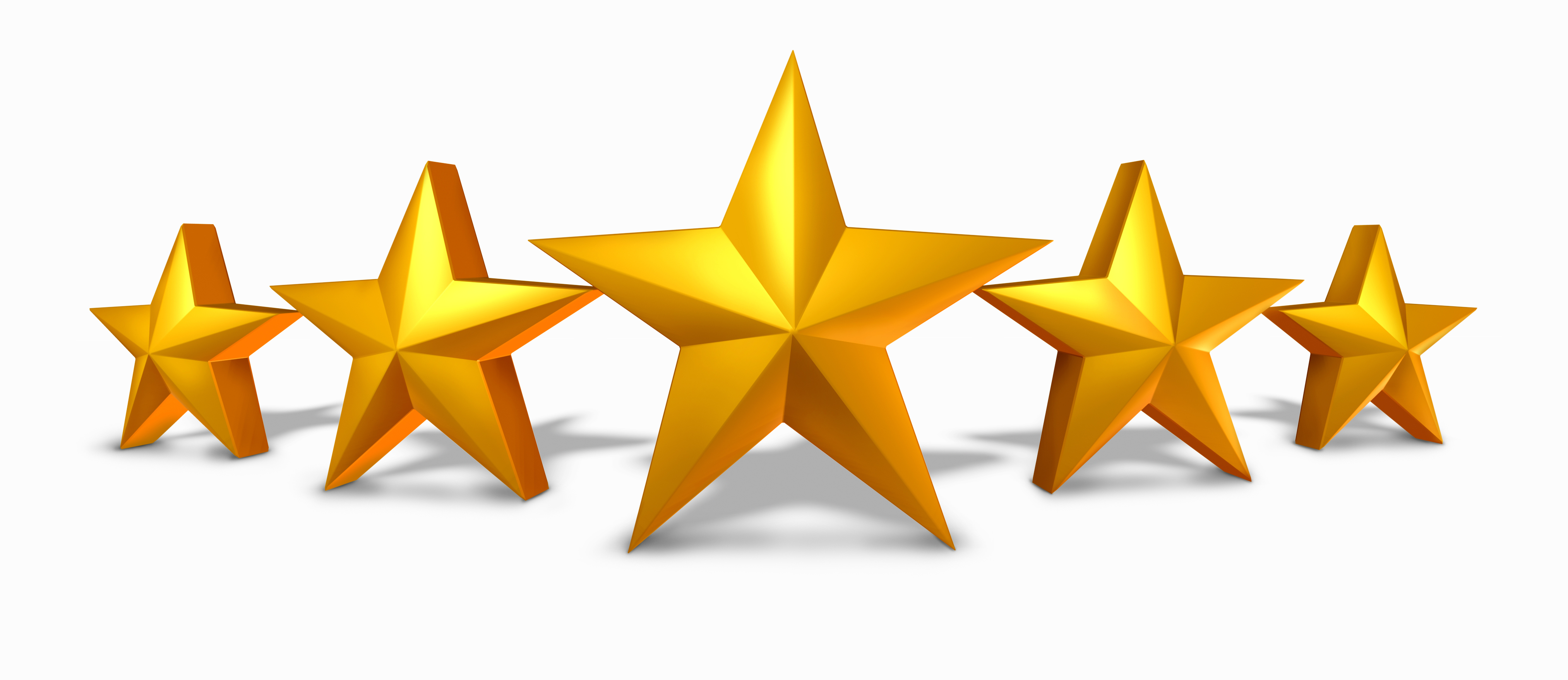 I cannot imagine ever not having a Lebeda adjustable base and mattress. We had the split king for almost 6 years and are now downsizing to a queen to fit a smaller space. We have never had anything go wrong with our adjustable bed. Today, Jessie and Damien delivered the new queen bed and set it up and made sure it was working perfectly. They did a fantastic job carrying it up an L-shaped split staircase. They were personable and professional and they gave me some helpful advice regarding the sleigh bed I want to purchase and whether the base and mattress would fit. And the manager of the store, Dan LeBeau, also did a fantastic job when he sold me the bed and mattress.  The manager and delivery men are top-notch! tracey garvis-graves Google Review 2/25/20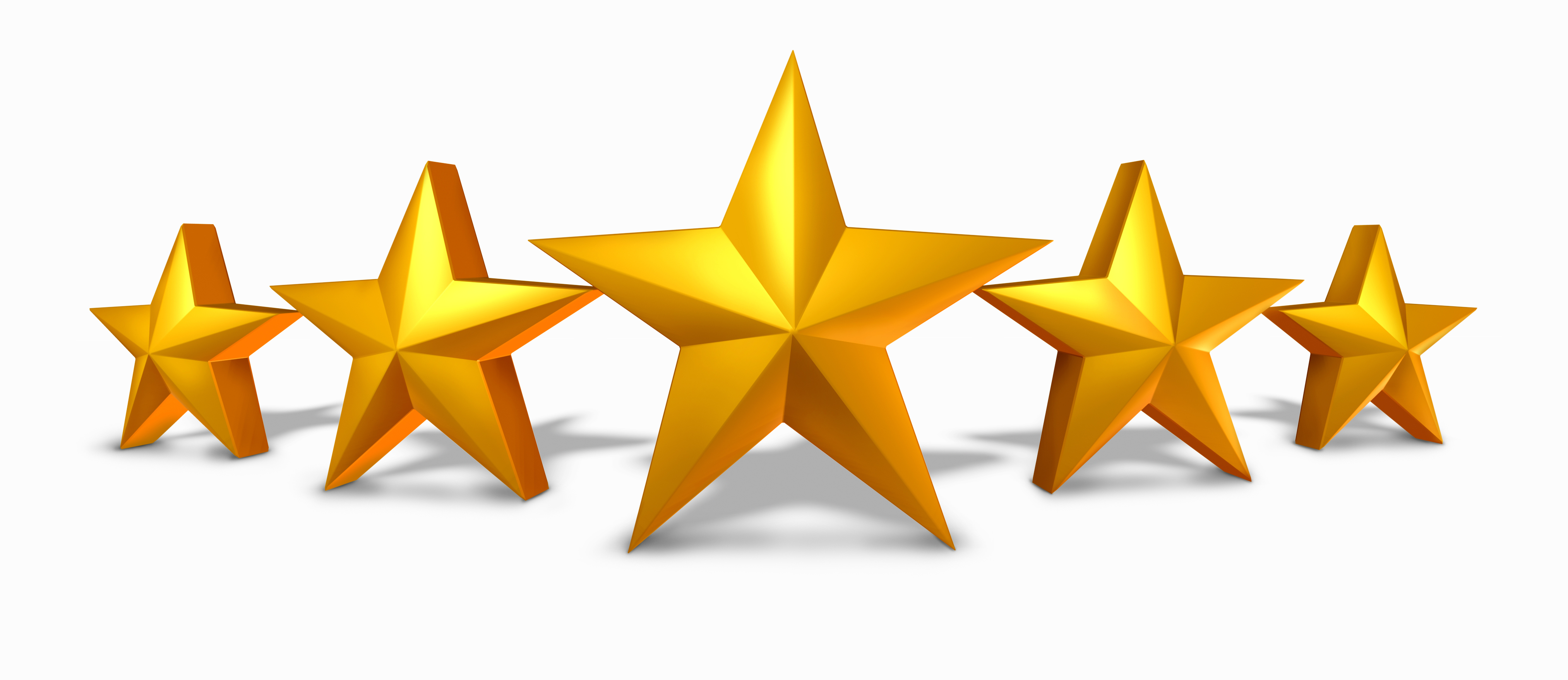 Very friendly and did a great job. Kathy Streit Google Review 2/25/20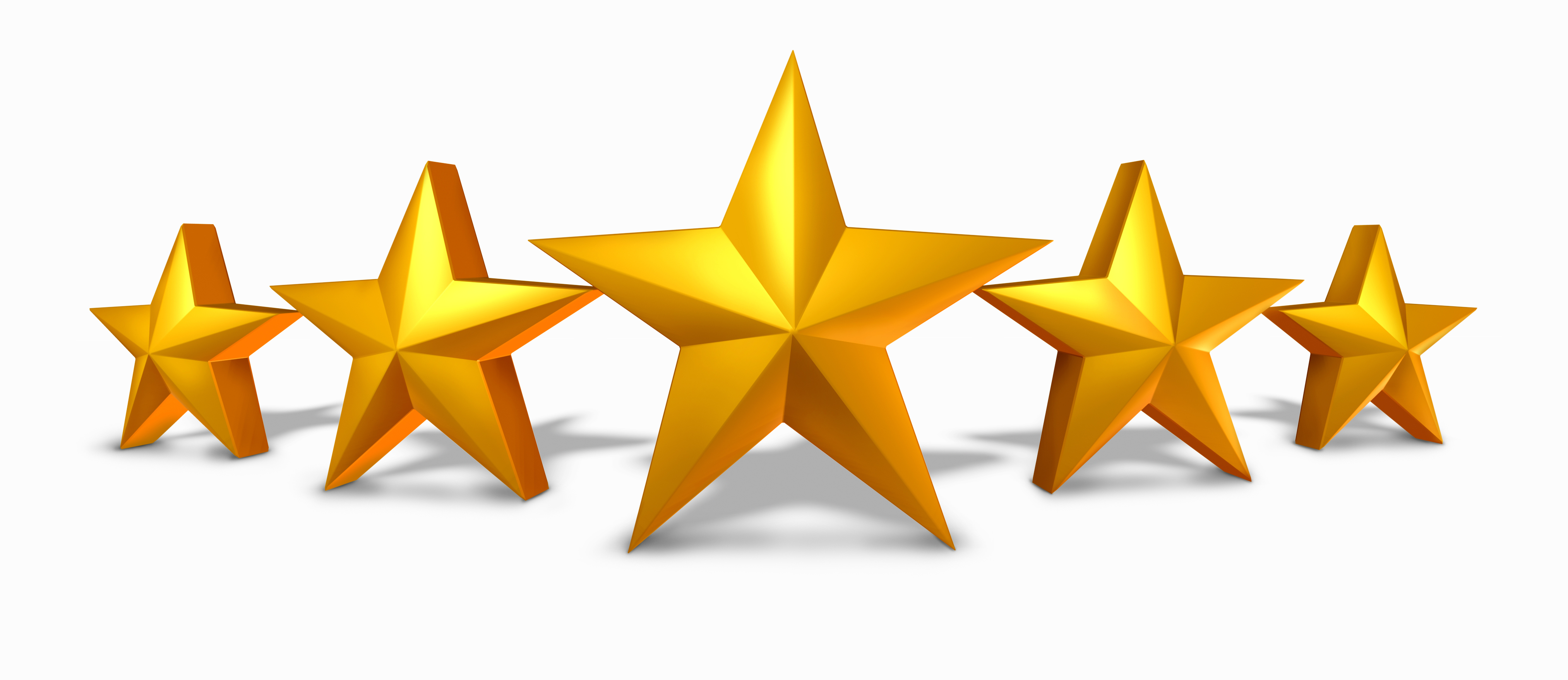 I purchased a mattress that is made of great material and I could not find anything like this anywhere else. The salesperson was great and he was very knowledgeable. Rick W. – Altoona Iowa Rick Widman Google Review 2/24/20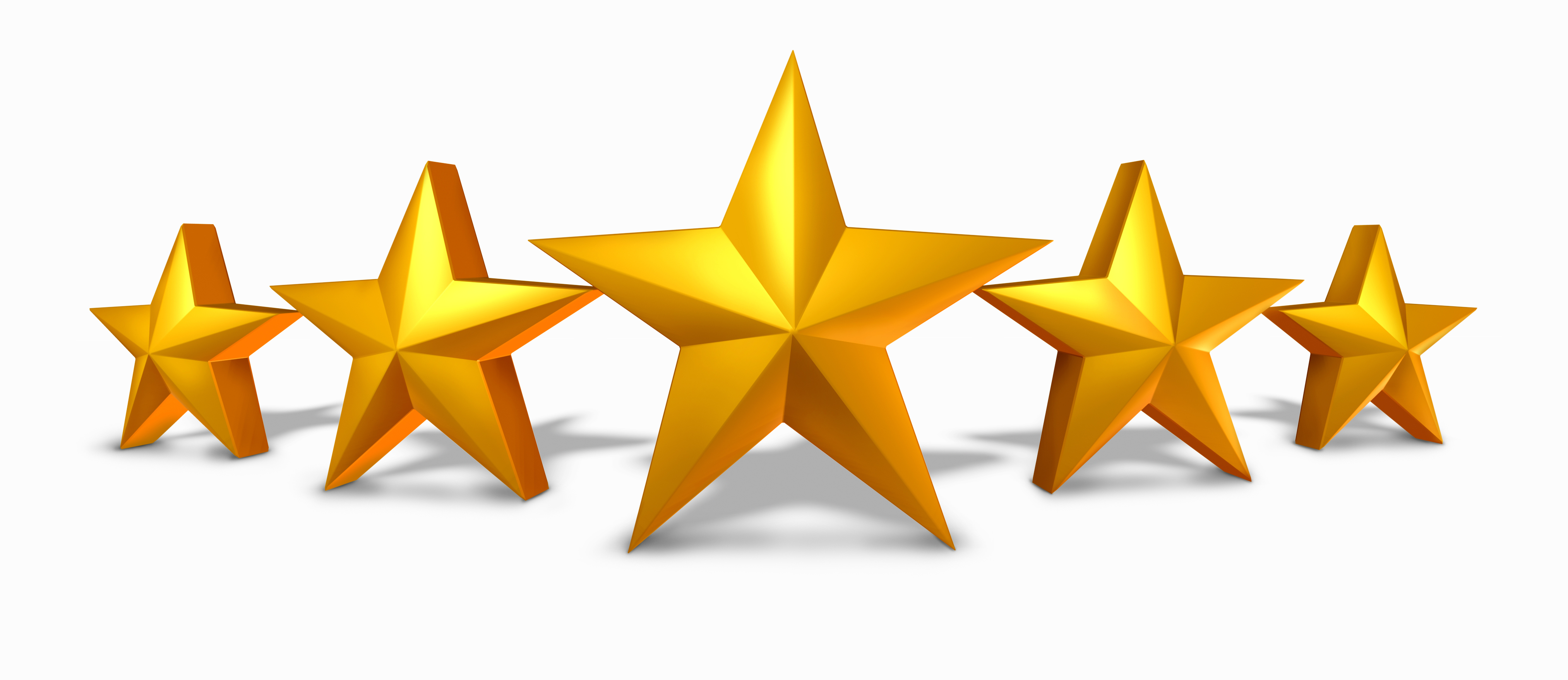 Very nice, good experience Martin Cole Google Review 2/24/20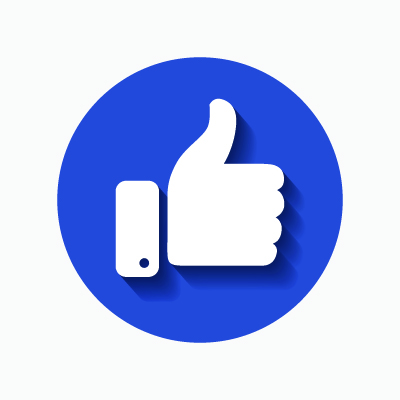 Friendly, complete Explanation of the advantages, disadvantages, of all mattresses Chosen to experience lying down to see how your body Responds and/or adjust to the mattress you're lying on. A mattress of high quality! Virginia Joan Sisson   Facebook Recommendation 2/23/20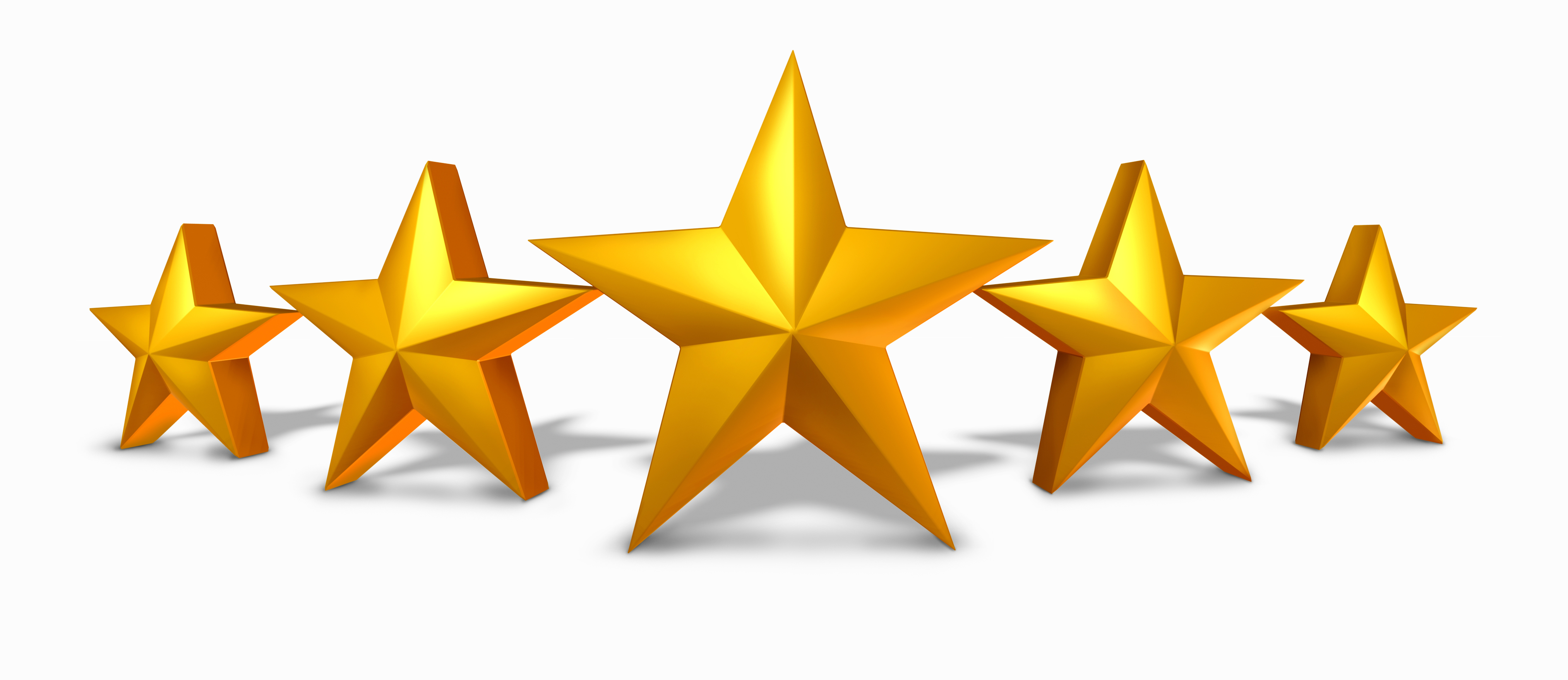 I shopped all of the competitors in Ankeny and ultimately chose Lebeda for our new mattress and adjustable frame. Not only was the price competitive, but the in store customer service was by far the best. Even though the store was busy, Taylor did a great job to find the solution that met our needs and wants. He took the time to ask the right questions and answer all of our concerns. I highly recommend Taylor and Lebeda. Mike Kelley Google Review 2/23/20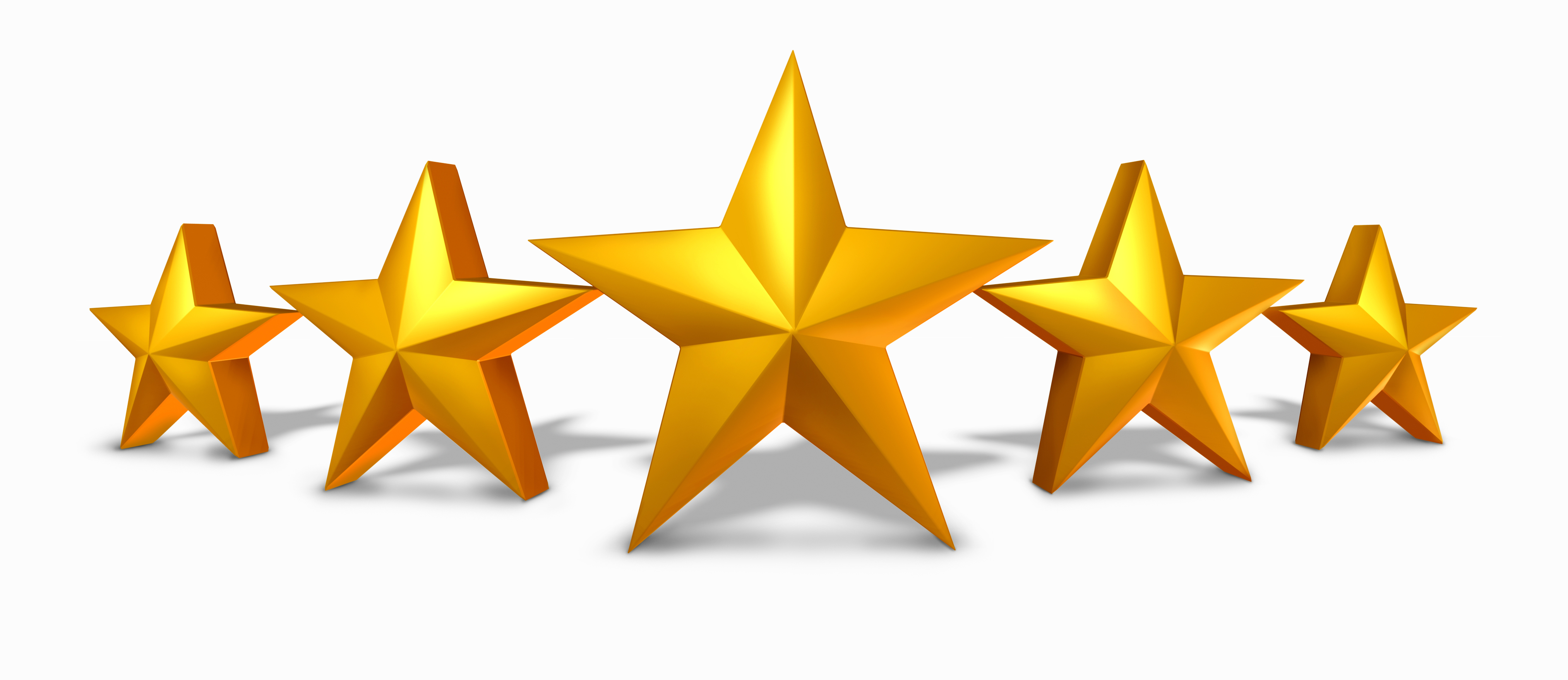 Tayler is very nice and knows what your talking about and can show you what you need from beds to pillows to sheets and anything else you need I would recommend Lebeda in Ankeny to anyone. Elaine Schrunk Google Review 2/22/20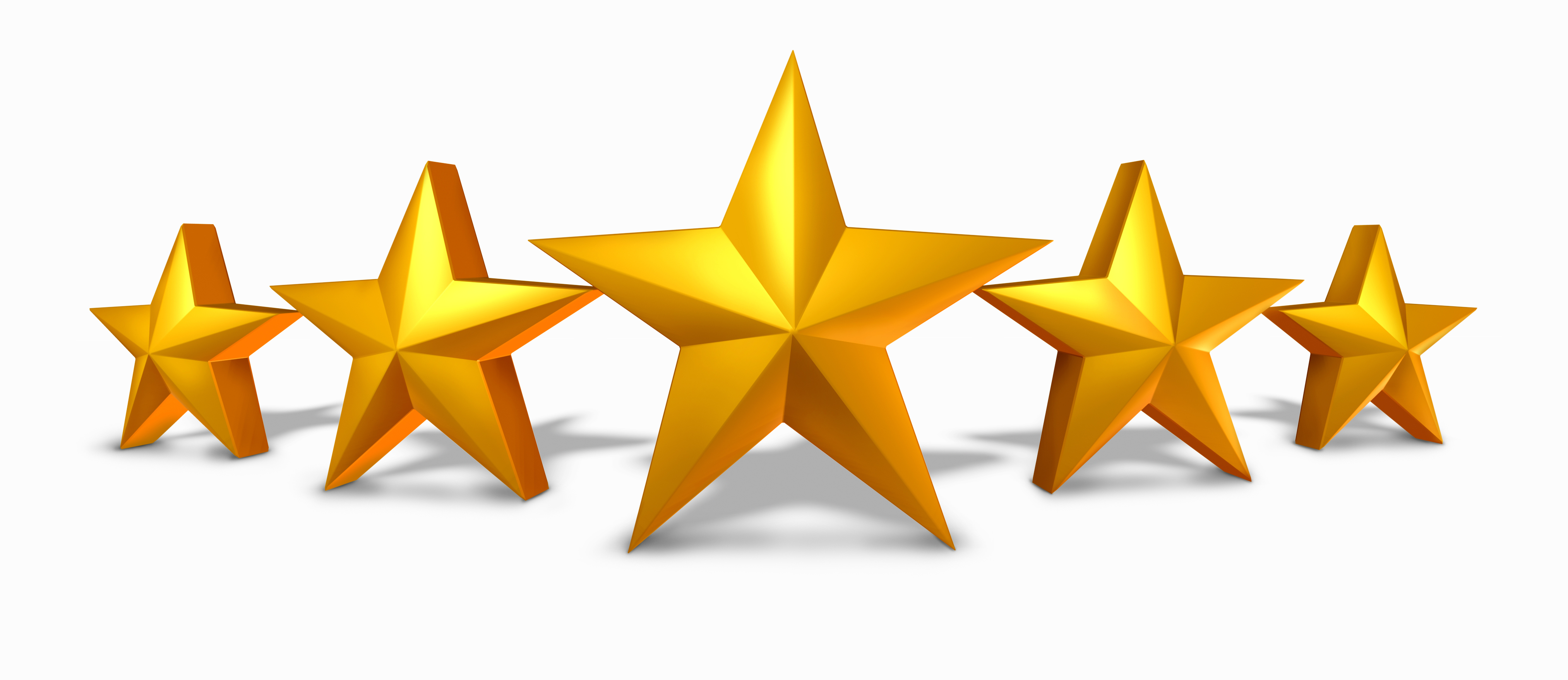 Taylor was very awesome to work with. Answered our questions & showed us what we were looking for. Thanks Taylor! Denise Accola  Google Review 2/22/20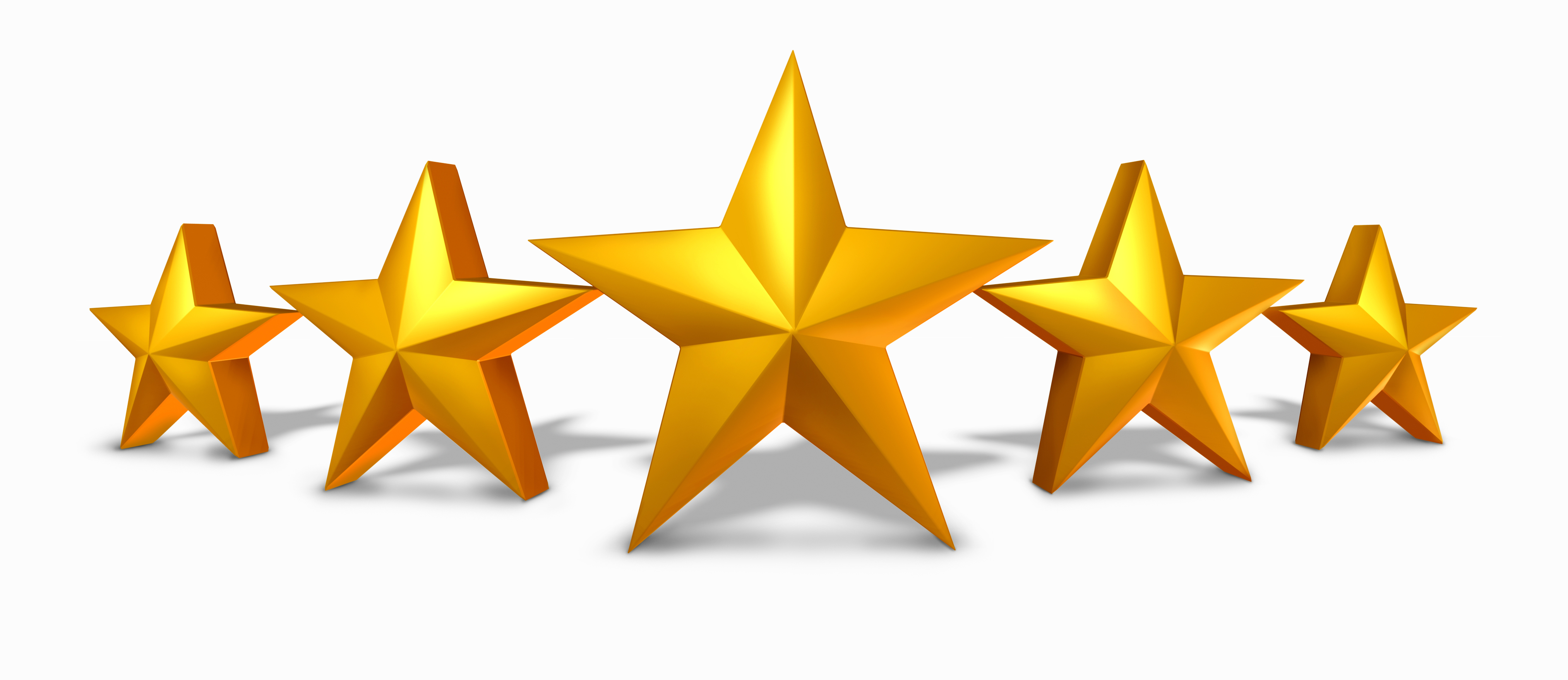 Excellent customer service, excellent selection, and Donna went the extra mile to explain things! Our experience at Lebeda was top notch! Karie Tegeler Google Review 2/21/20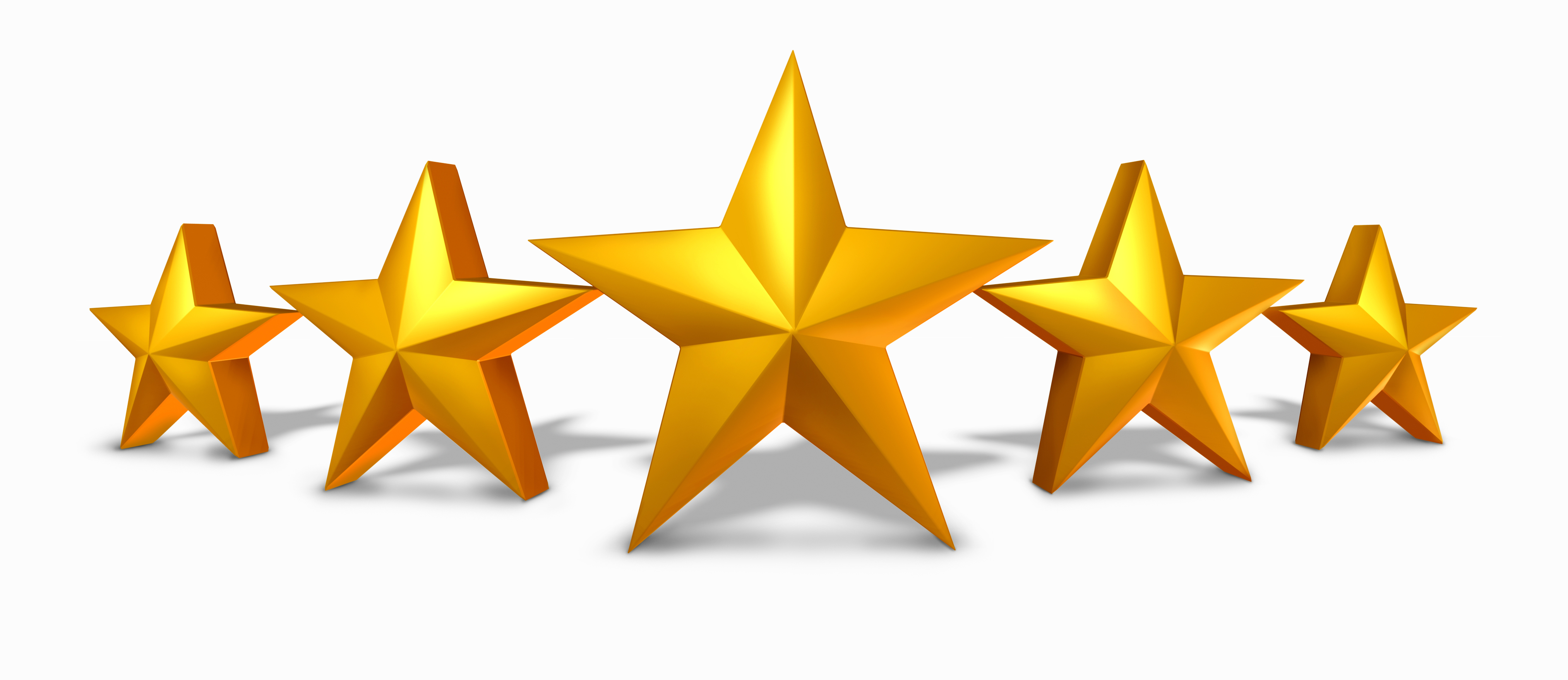 We worked with Clint. The customer service is wonderful there. We felt so welcomed. He knows the products so well. He made it about us and what we like. I recommend getting your bed from Lebeda! I will never go anywhere else! Katie Kelly Google Review 2/18/20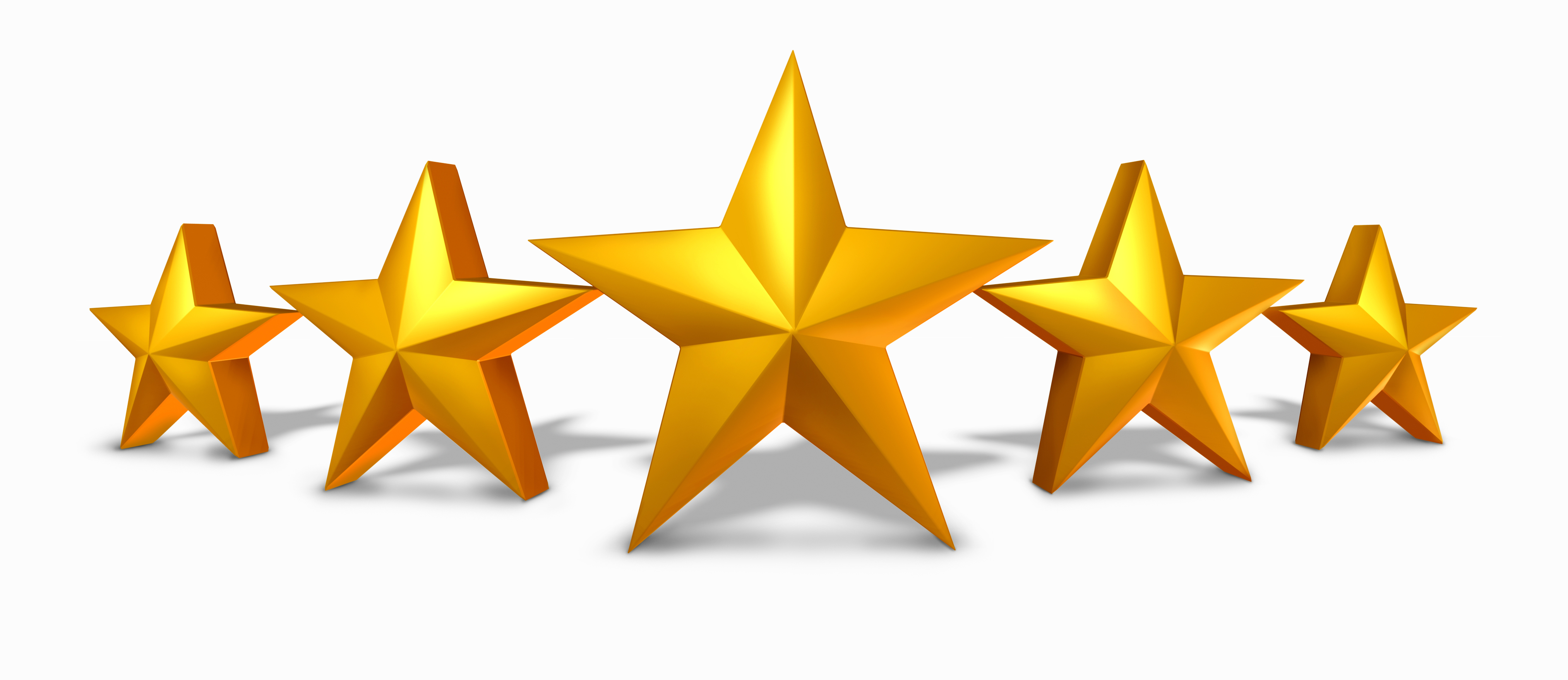 Great mattress, amazing price, and really good customer service Steve Price Google Review 2/15/20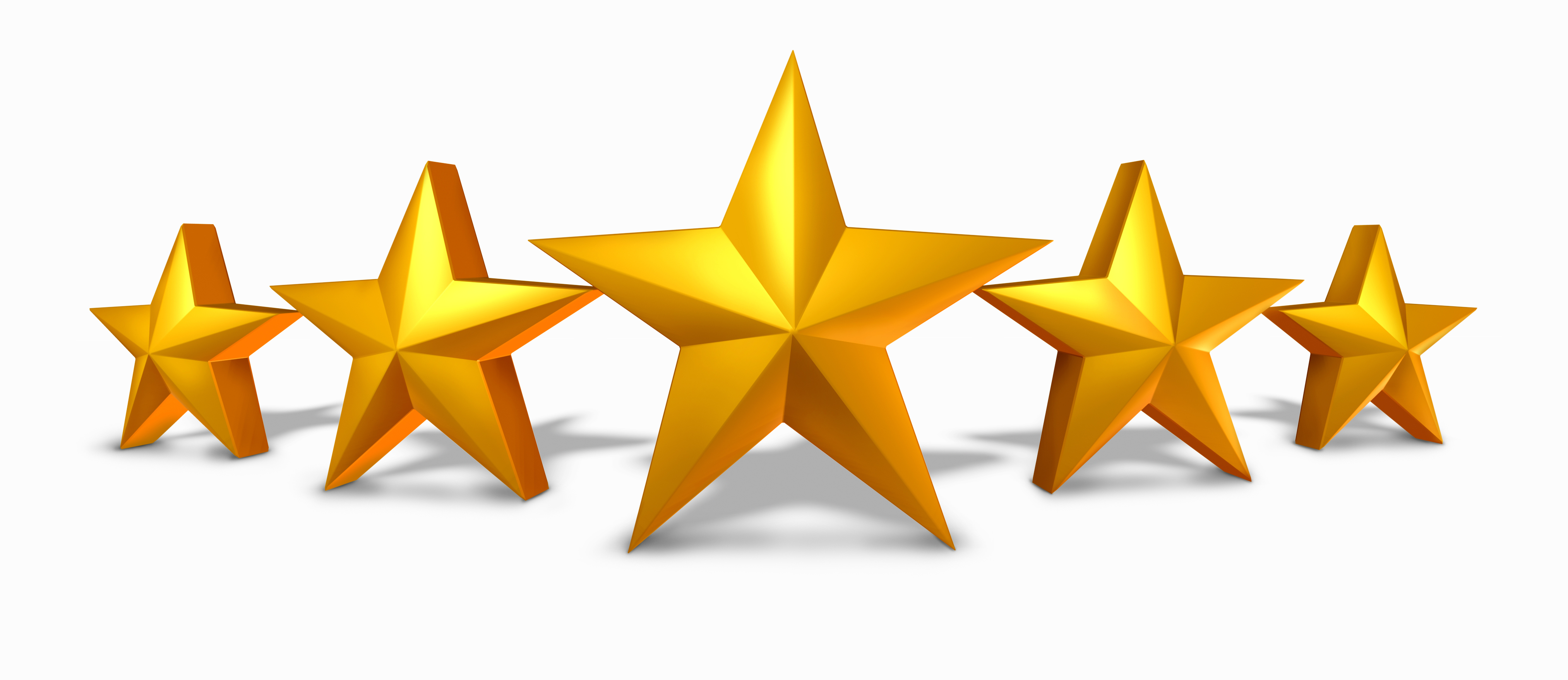 Taylor was great and answered all of our questions with great patience! Bob A Google Review 2/15/20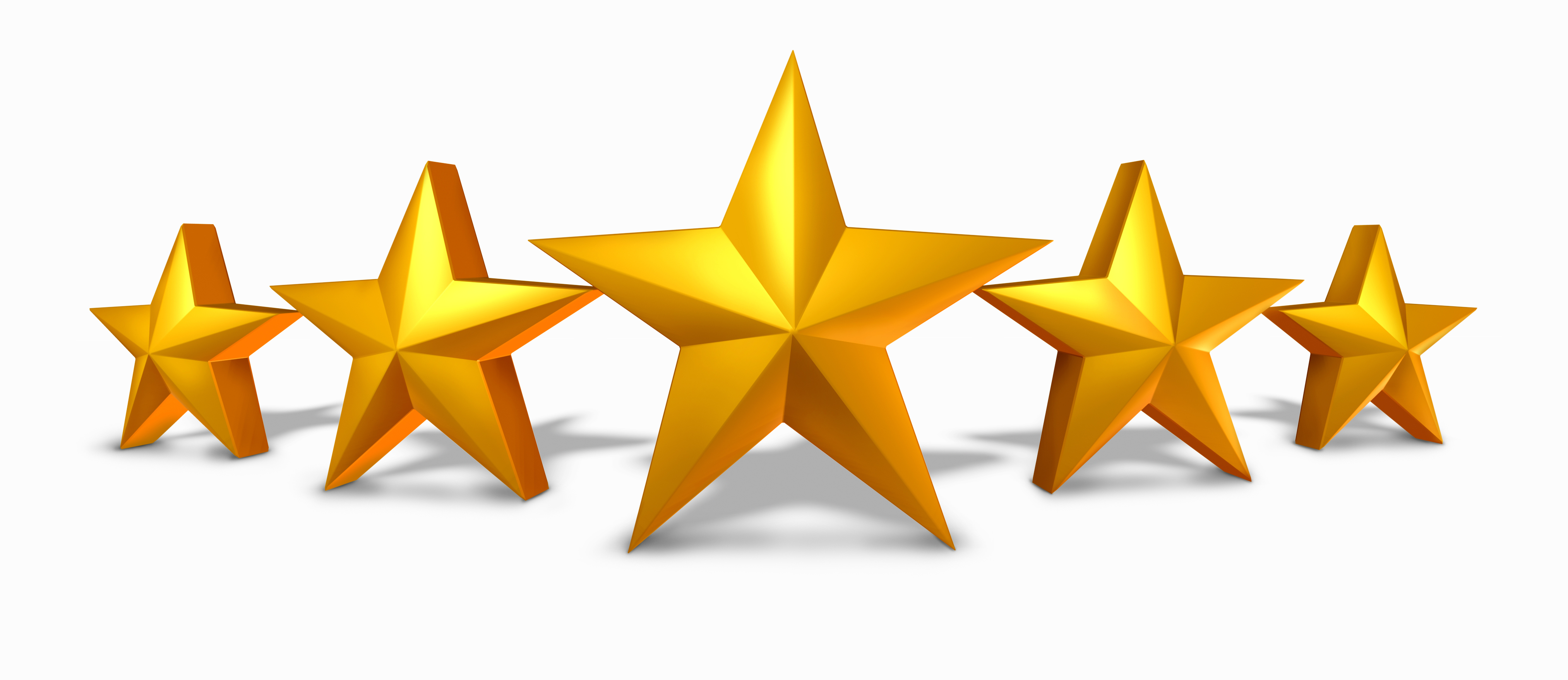 Great service from Clinton. Knowledgeable, helpful, and ready to serve. Quick delivery on our new bed too. Toni Dodds Google Review 2/15/20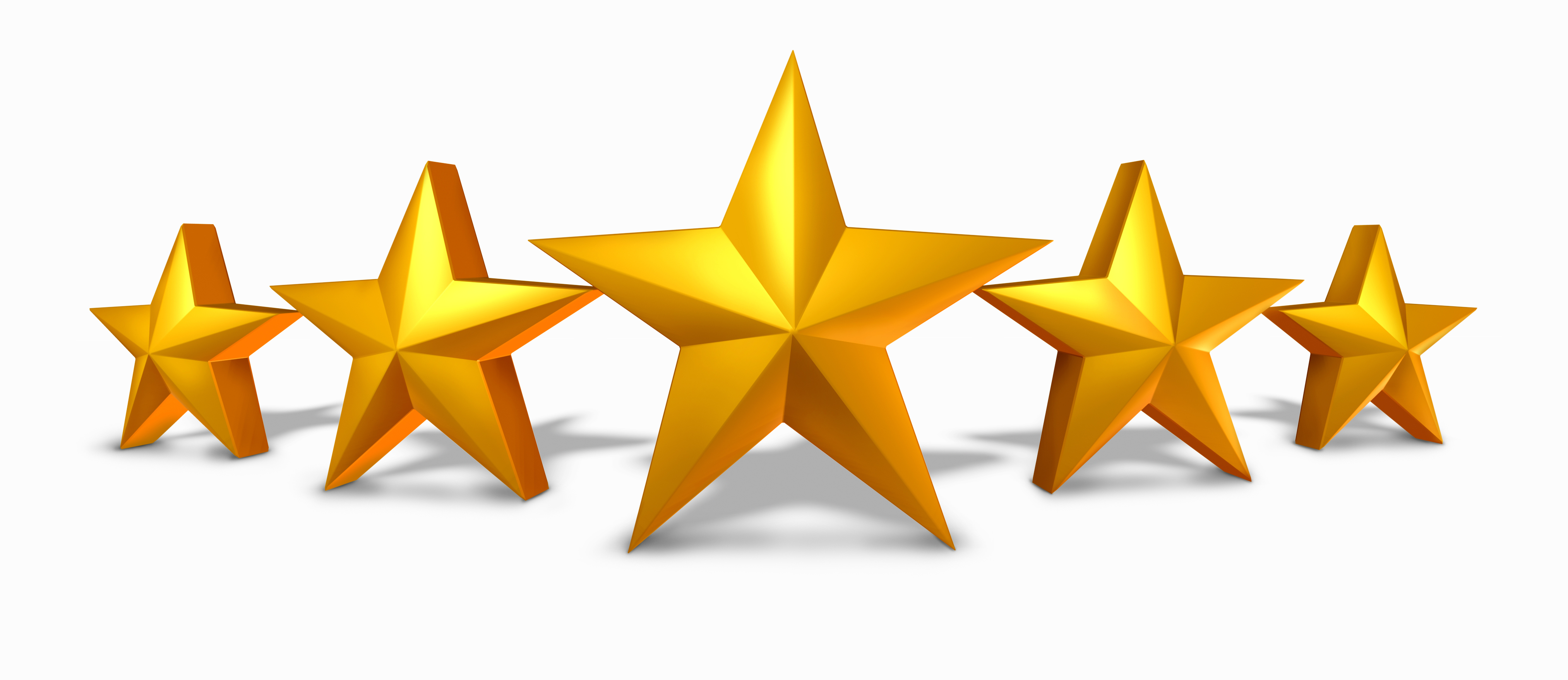 Donna Ivanoski was excellent to work with while trying out beds & making our Lebeda purchase. She answered all our questions & was very polite. We will be a return customer. Thanks Donna!  Lori Heins Google Review 2/14/20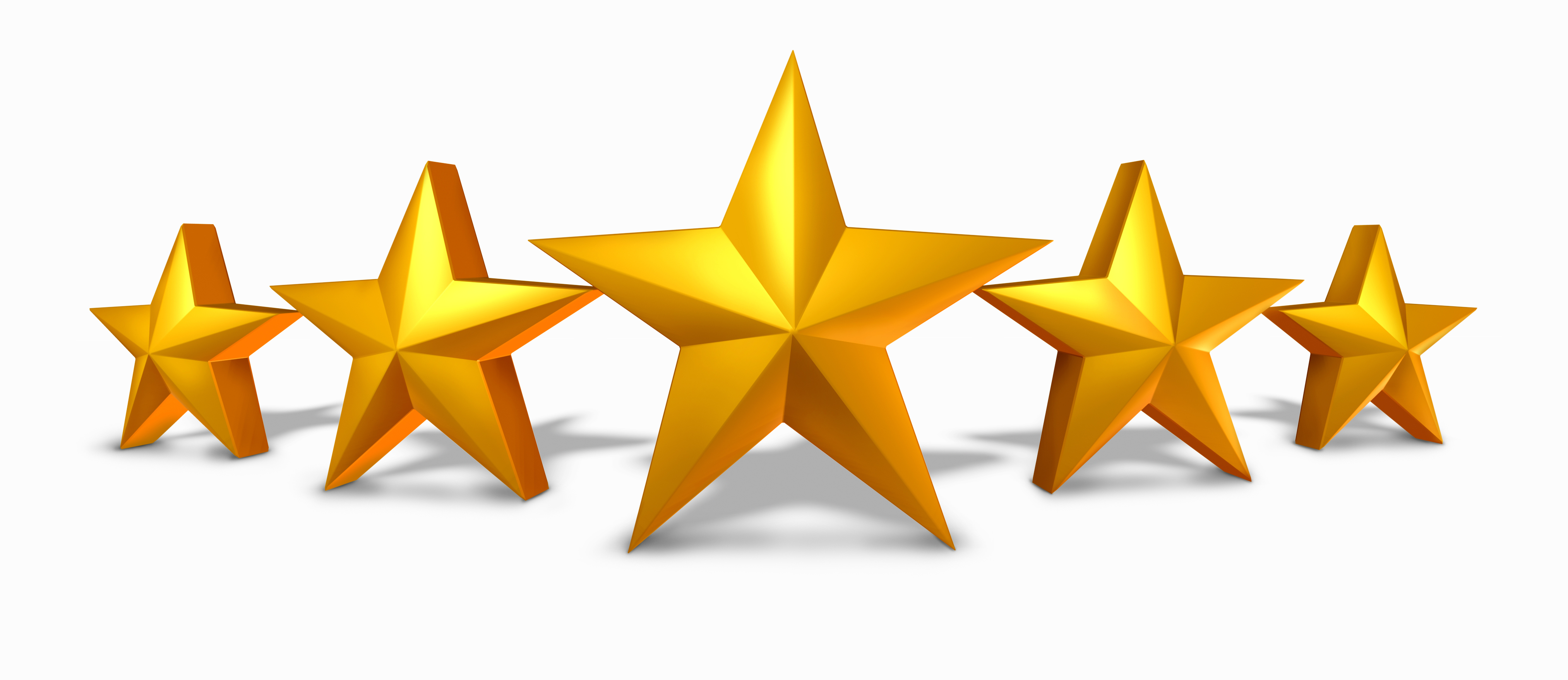 Jake is an amazing salesperson. He knows his products 100%, and is able to provide recommendations because he listens intently to customers wants and needs. He is competent and polite, and if I owned a store I would do everything in my power to have him work for me. We ended up purchasing two mattress sets-a queen and a king. Jake made sure we were happy in every way. Patricia Johnson Google Review 2/12/20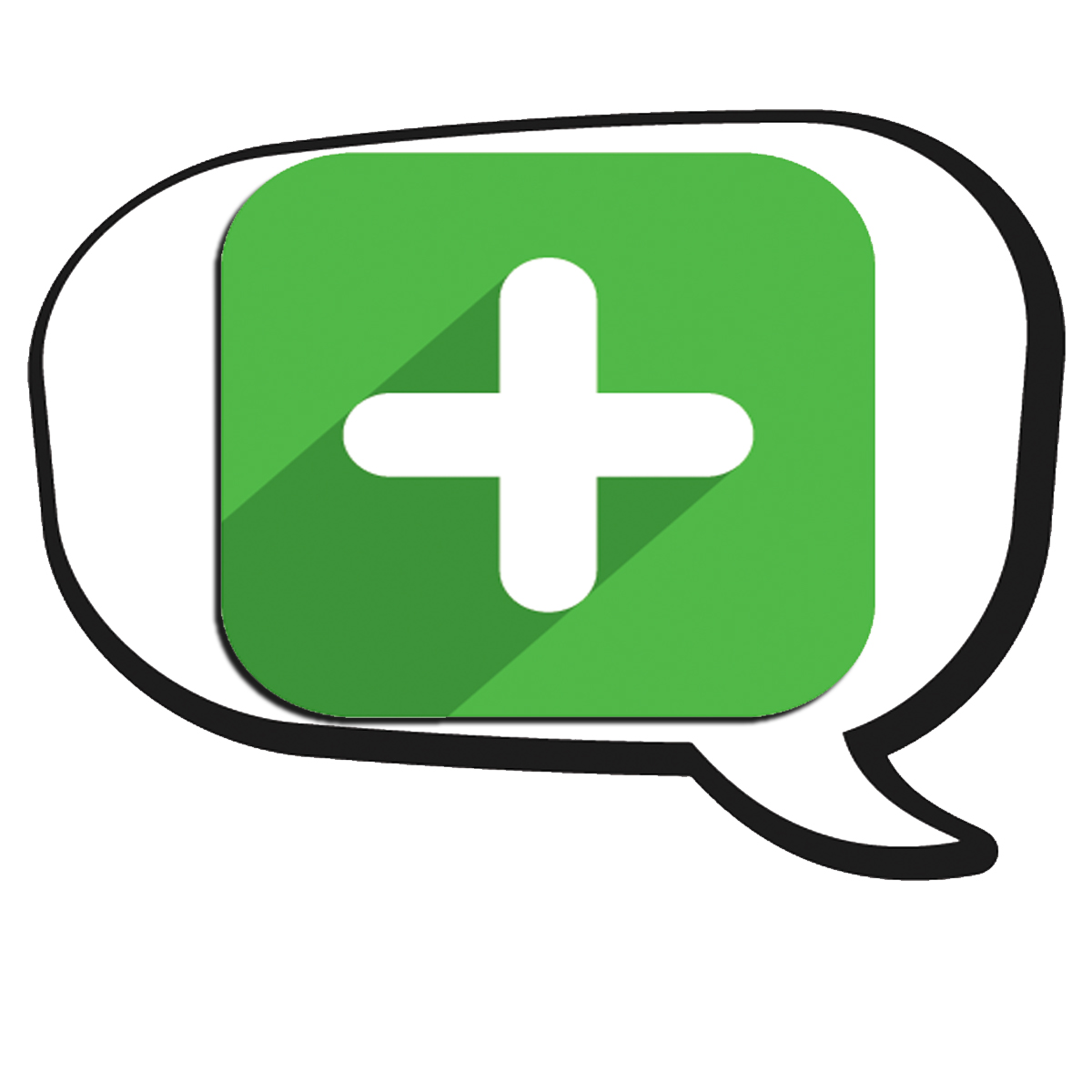 Went in with two small children that hadn't had their naps. Came out with the bed we needed in a time frame that avoided melt downs and a price that was agreeable. Thank you for making it easy.  Jason Mason Podium message 2/11/20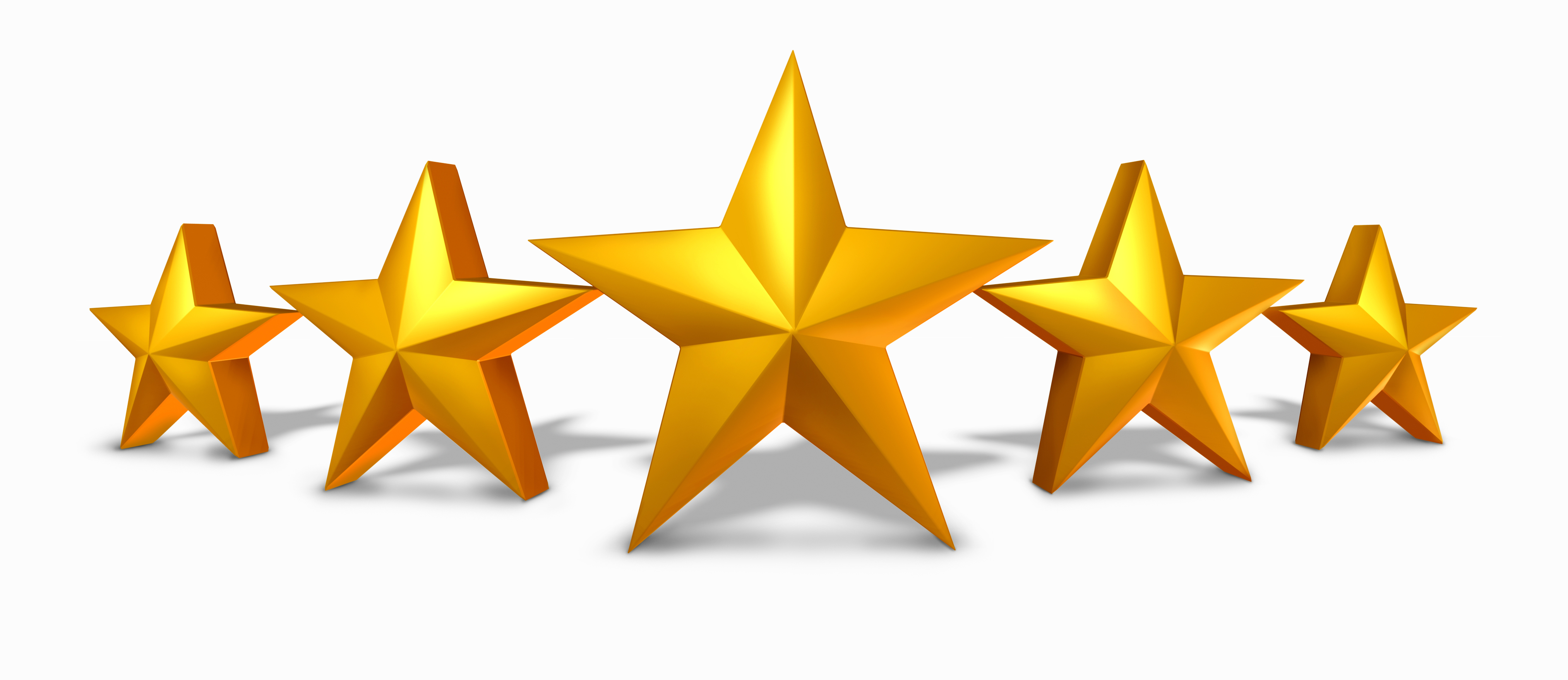 This is the second mattress I've gotten from Lebeda! The first was phenomenal and I cannot wait to get the new one delivered. I'm always very pleased with the customer service and prices here. 10/10 recommend! Natalie Bindler Google Review 2/10/20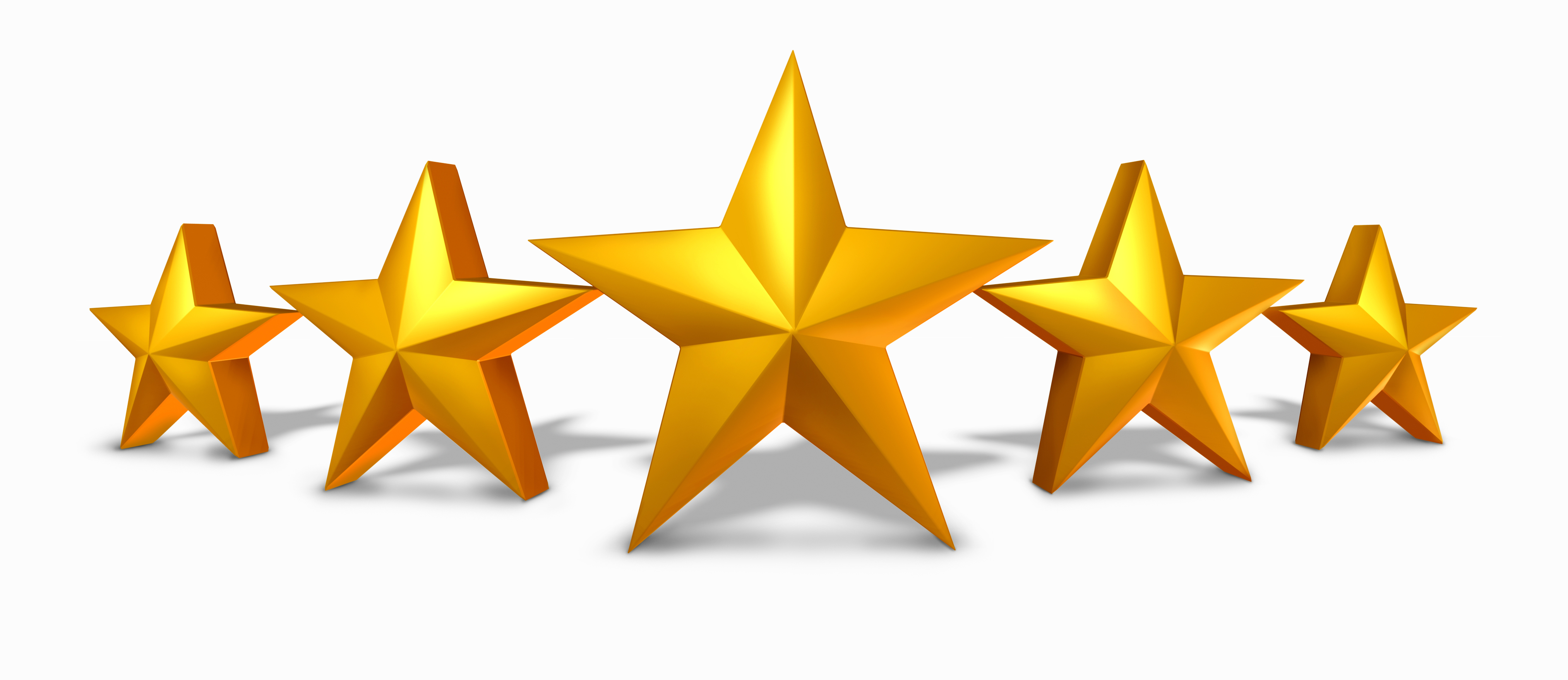 Spoke with Jake the manager at the store the day I purchased the new bed and adjustable frame. Jake was great to talk to and didn't try to oversell or undersell me. I got the right bed for me. Kevin Bisignano Google Review 2/10/20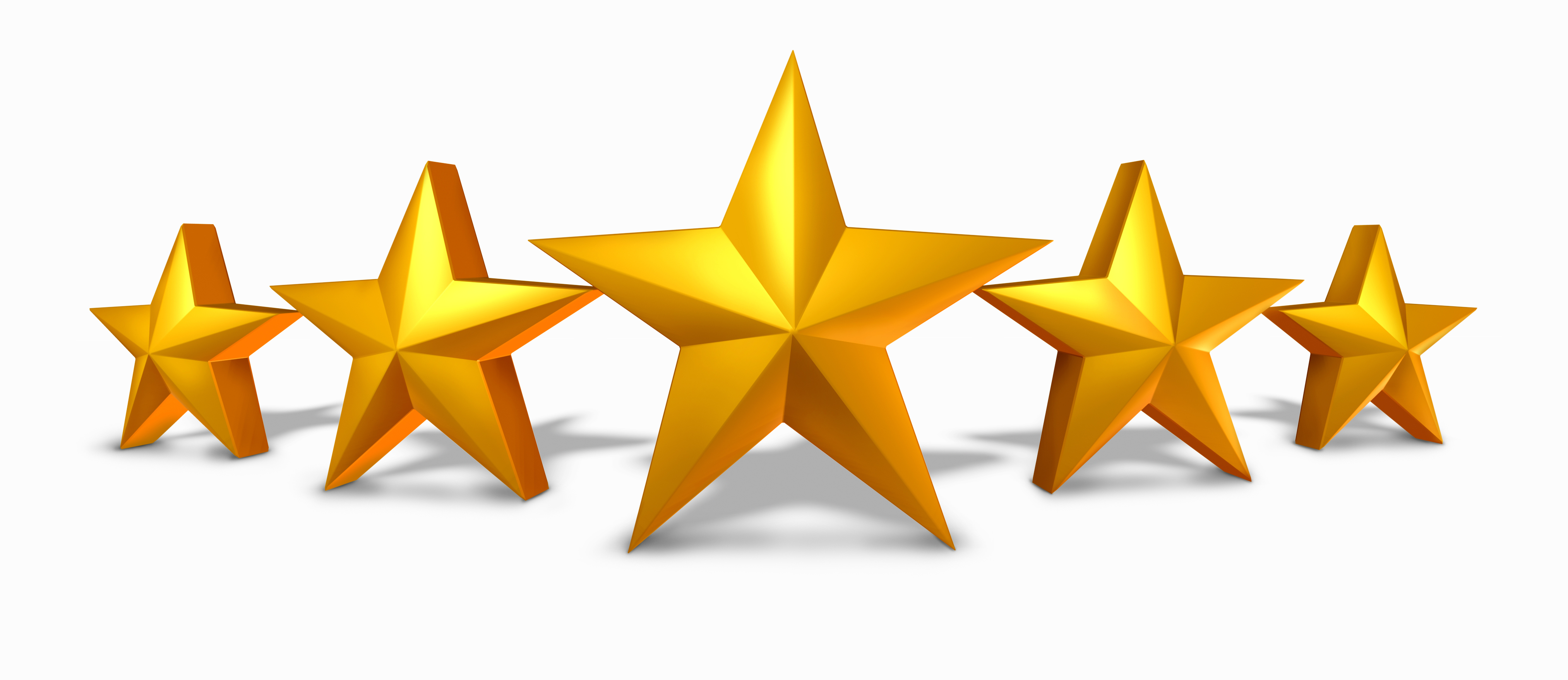 I was very satisfied. I went in looking for a twin mattress. Clint did not try to over sell from the top mattress but showed me the 3 lower ones and went up from there til I was satisfied with the one I wanted. He asked me questions to see want I needed and wanted. Deborah Hanson Google Review 2/8/20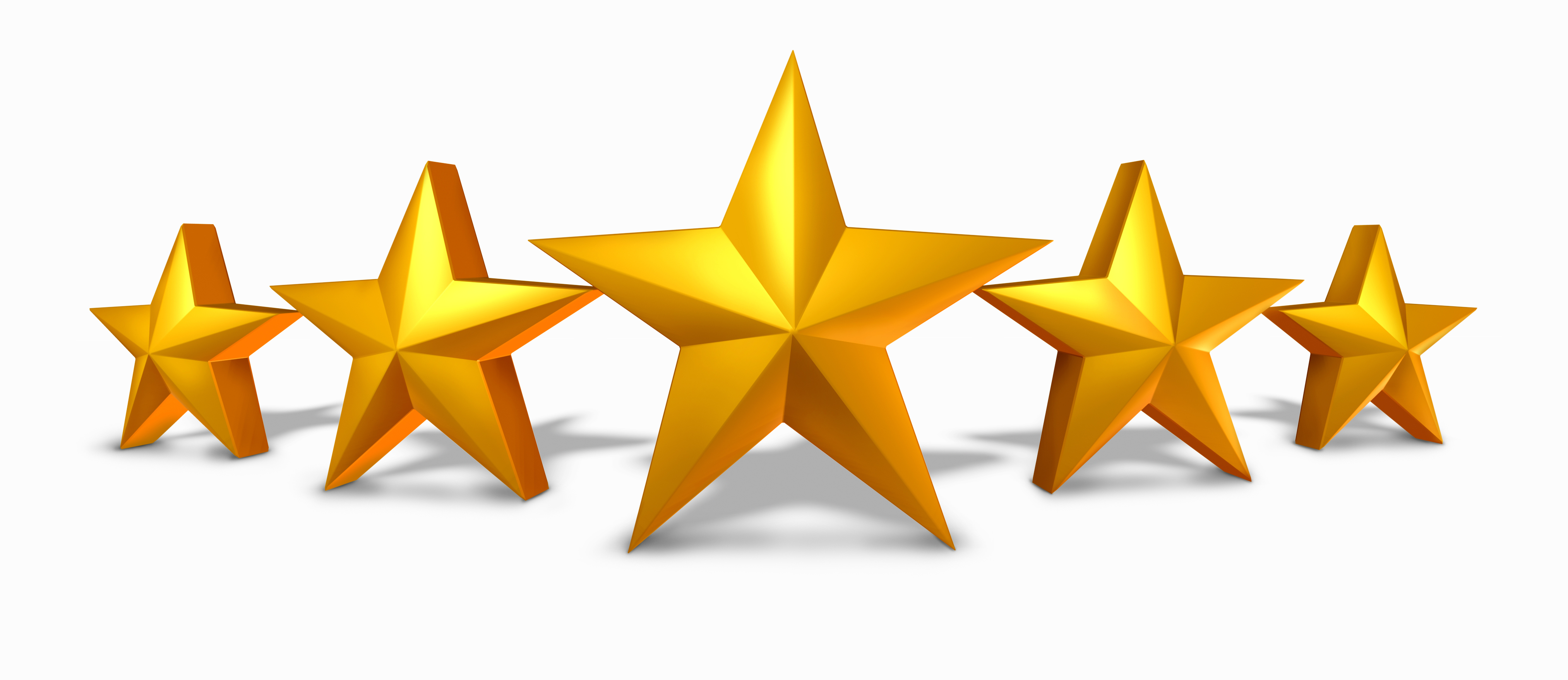 My husband and I went to Ames IA to Lebeda Mattress Factory to replace the mattress that we actually bought there 17 years ago. Our old mattress has held up so well that we wanted to stick with quality. Our salesman, Laman Alvarez was very helpful and honest. He helped us figure out firmness we liked and then gave us our options. He was not "high" pressure and let us take our time lying down on the different mattresses. As we were working out the details Laman was very personable and he visited with my husband about their shared military experiences. It seems both his family and ours have quite a few veterans! Laman was an excellent salesman representing an excellent product. We would highly recommend that you deal with Laman Alvarez at the Ames Lebeda store if you are in the market for a mattress. Barb Wittrock Google Review 2/3/20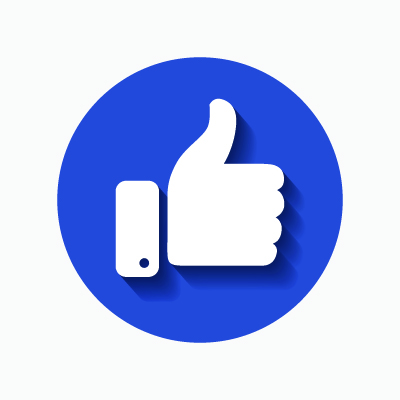 The only place in St. Joseph to buy a good mattress at a great price. Chris Prudden  Facebook Recommendation 2/2/20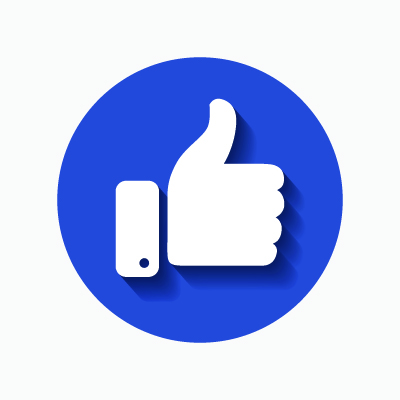 Awesome service from Cindy. Very patient and answered all our questions. Stephanie Harrington Miller  Facebook Recommendation 2/2/20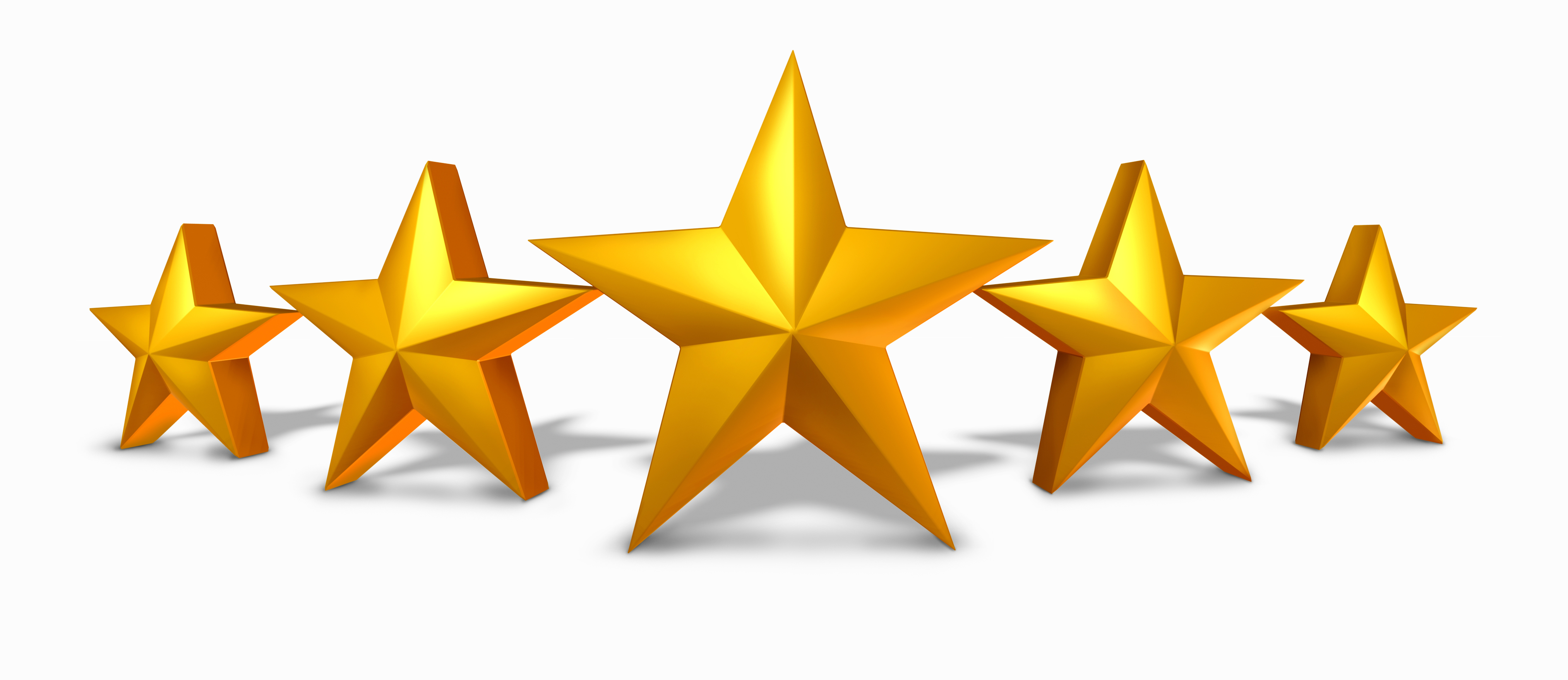 Very knowledgeable and not pushy. Good store hours too. This is my third Lebeda mattress purchase. Sally Peters Google Review 1/31/20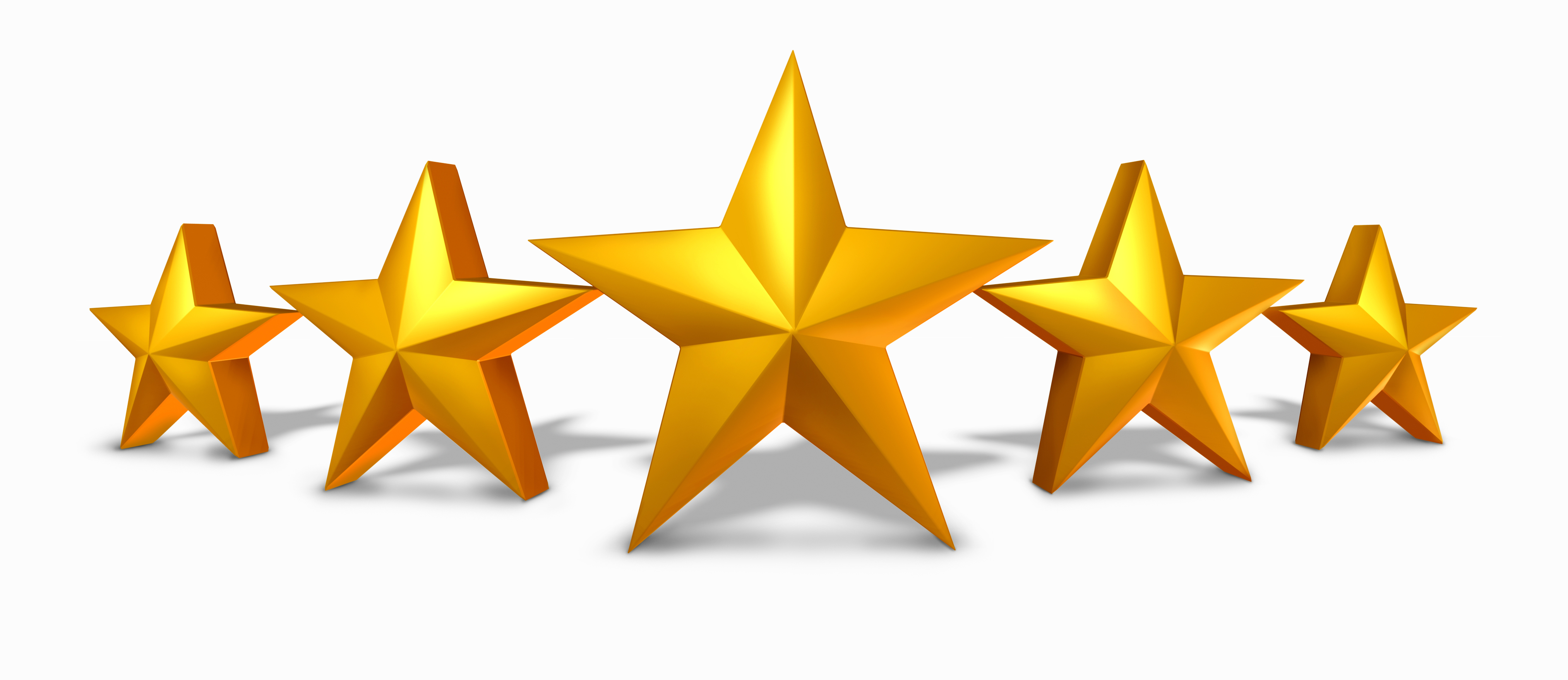 Brian was very helpful in helping us pick out the right mattress! He brought up points to consider that I hadn't even thought about! Judie Johnson Google Review 1/29/20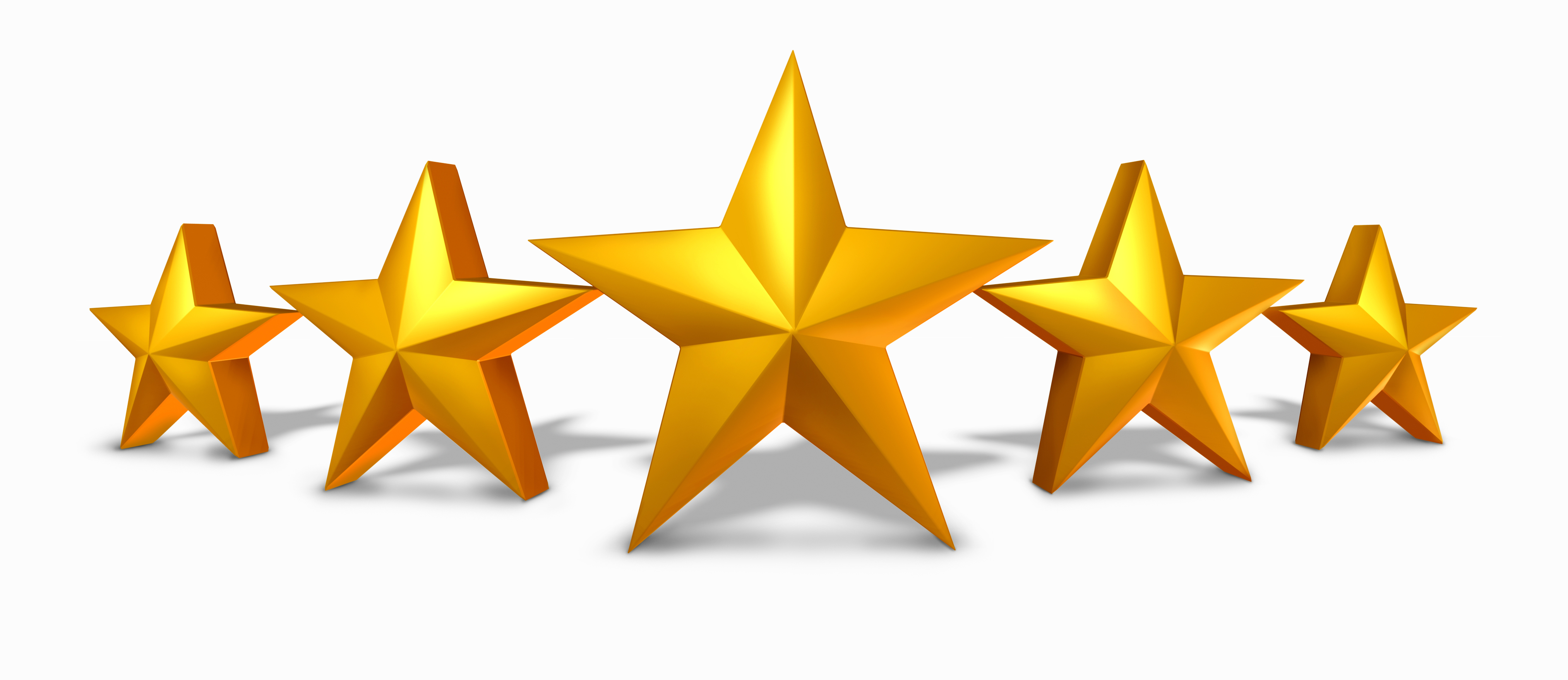 Very good prices and Donna was great! Drake Hess Google Review 1/28/20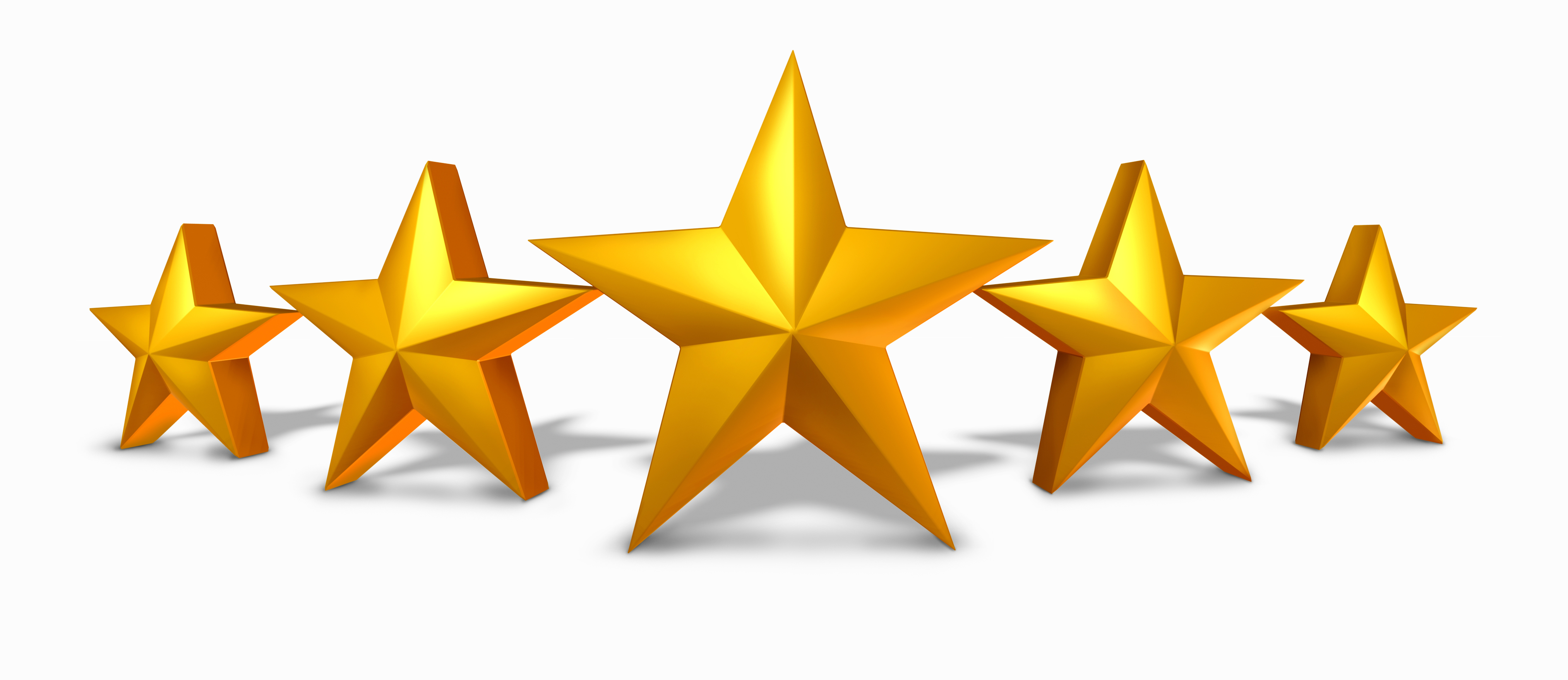 Good selection of quality mattress at reasonable prices and knowledgeable sales staff.  Lucille Heitman Google Review 1/27/20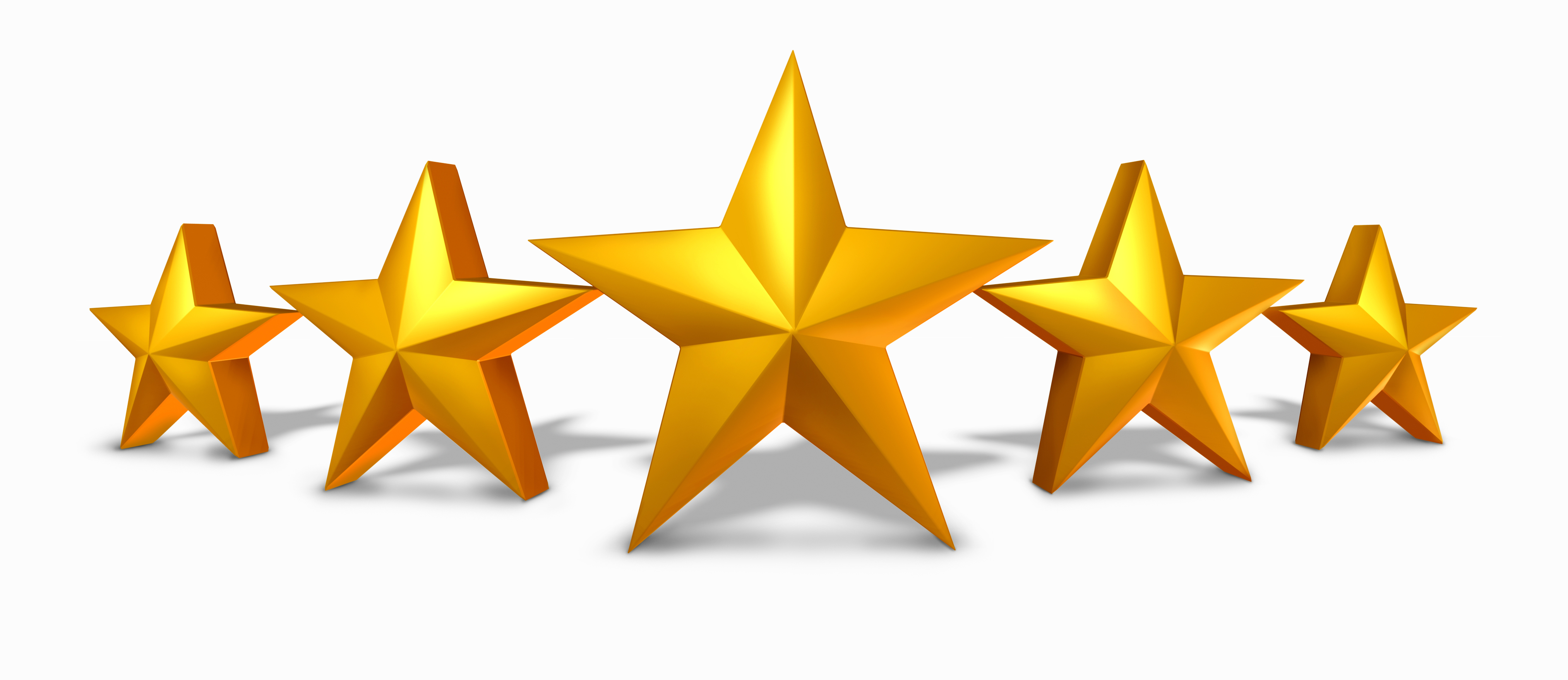 Excellent service. Mimi Buckardt Google Review 1/26/20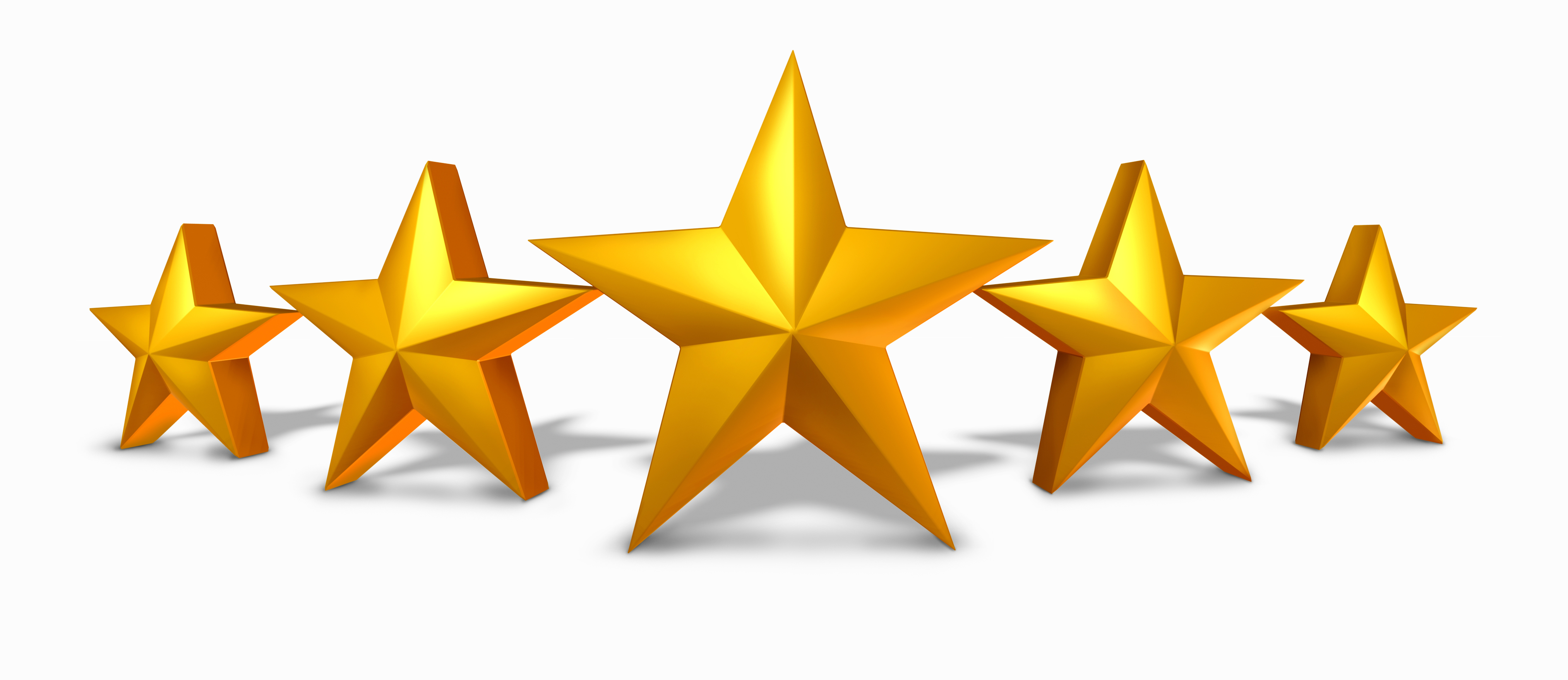 The lady we had was so forward of knowing her stuff and letting us know the right kind of mattress and electric frame we needed to get, that would fit up our stairs. The price was right and saved money. Go see Cindy Pegump at the Marion Lebeda Store. Vanessa Bailey Google Review 1/25/20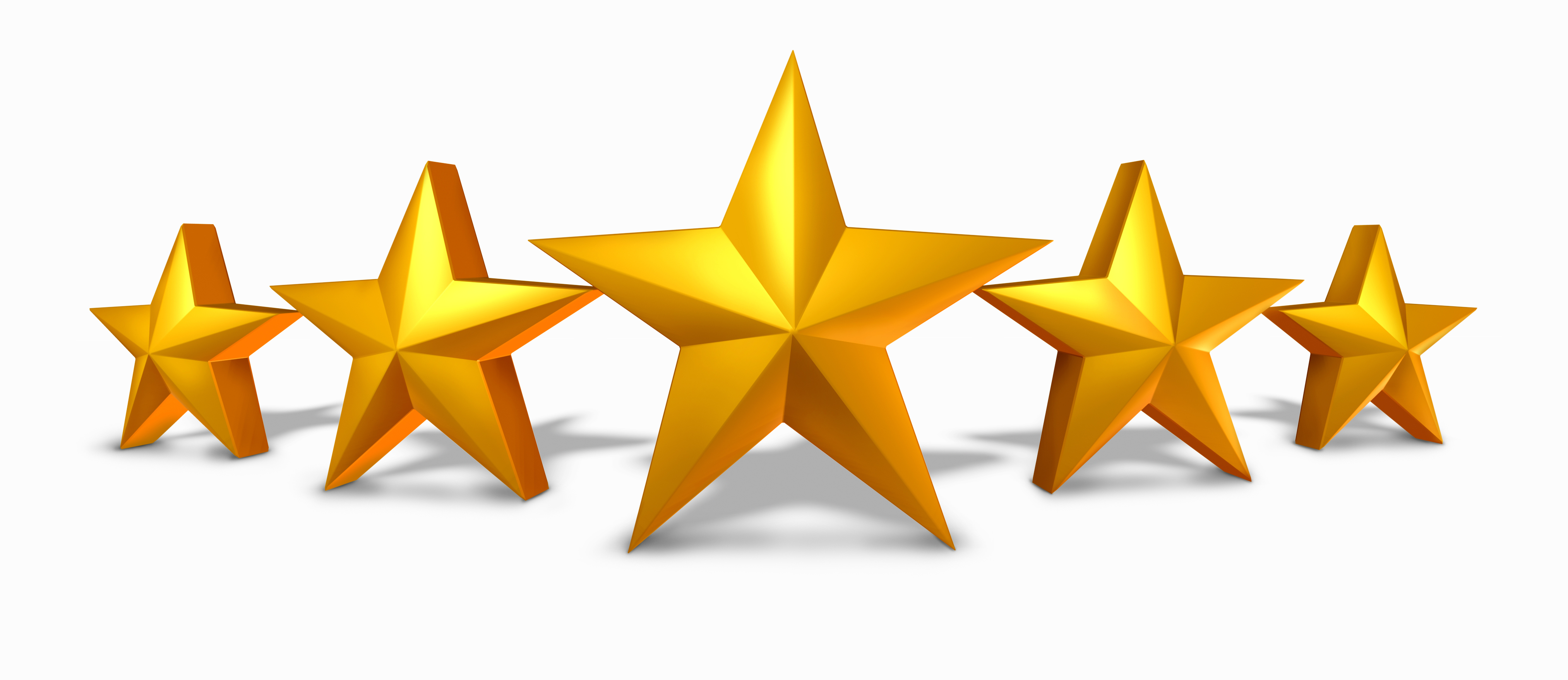 We were looking for a bed but not officially set on buying one however our plans changed after talking the sales lady. Peggy was awesome and didn't sugar coat anything. She took us right to where we were looking for. She seemed to know about her stuff on the mattress' that she is selling. She's an incredible sales person. I would totally recommend her and Lebeda mattress factory to everyone. Thank you for making our bed shopping easy and simple. We so appreciate it. Definitely have two thumbs up from the Mackie/Strait family! Dabbinz Google Review 1/25/20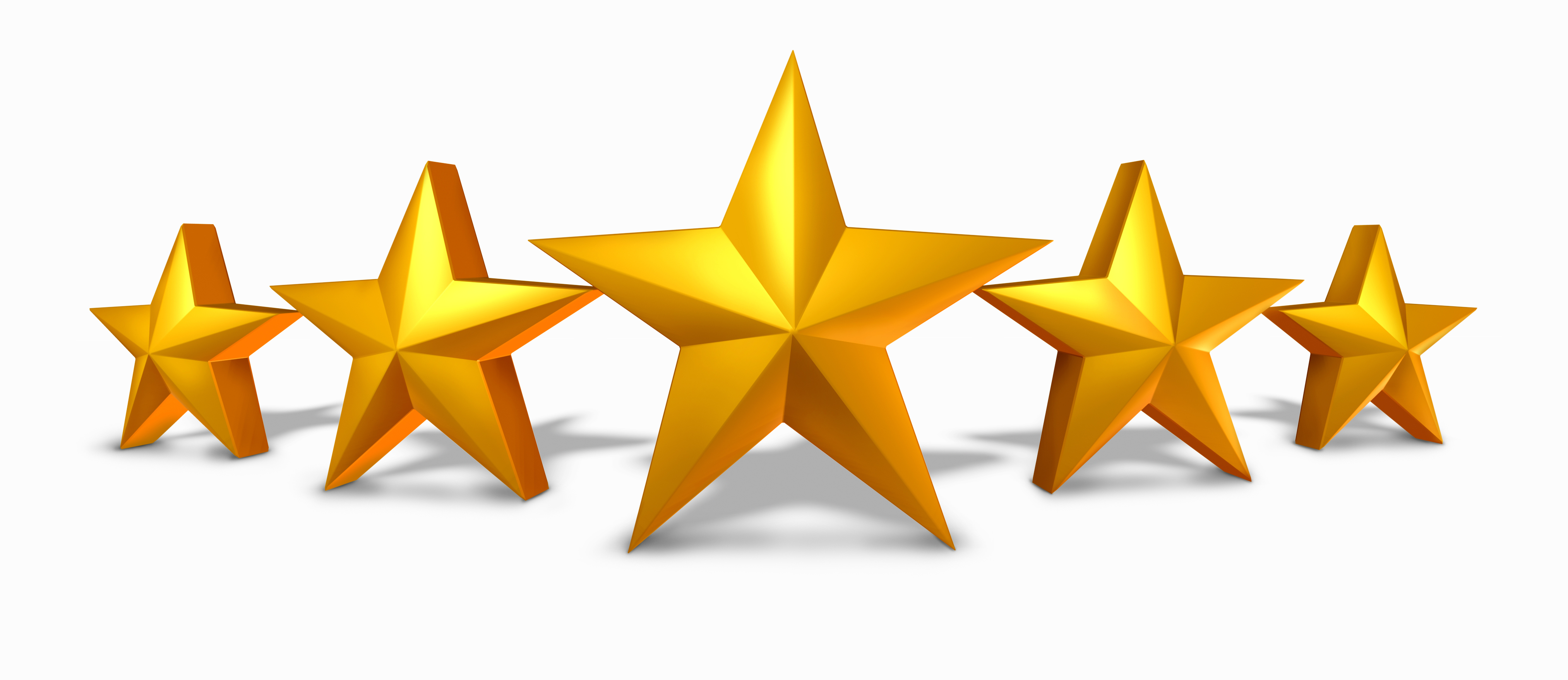 Great place! I had taken my 13 year old to a few different places and she loved Lebeda's atmosphere and mattresses. Thank you for the great service! Diane McGriff Google Review 1/25/20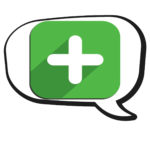 Jake was AMAZING!!! 20 stars go to how awesome he was! Such service! My son had to get a bed and Jake helped him find one in no time! What an amazing experience we had! I will tell anyone who listens to go to your store.  Kristi Davis Podium Message 1/24/20.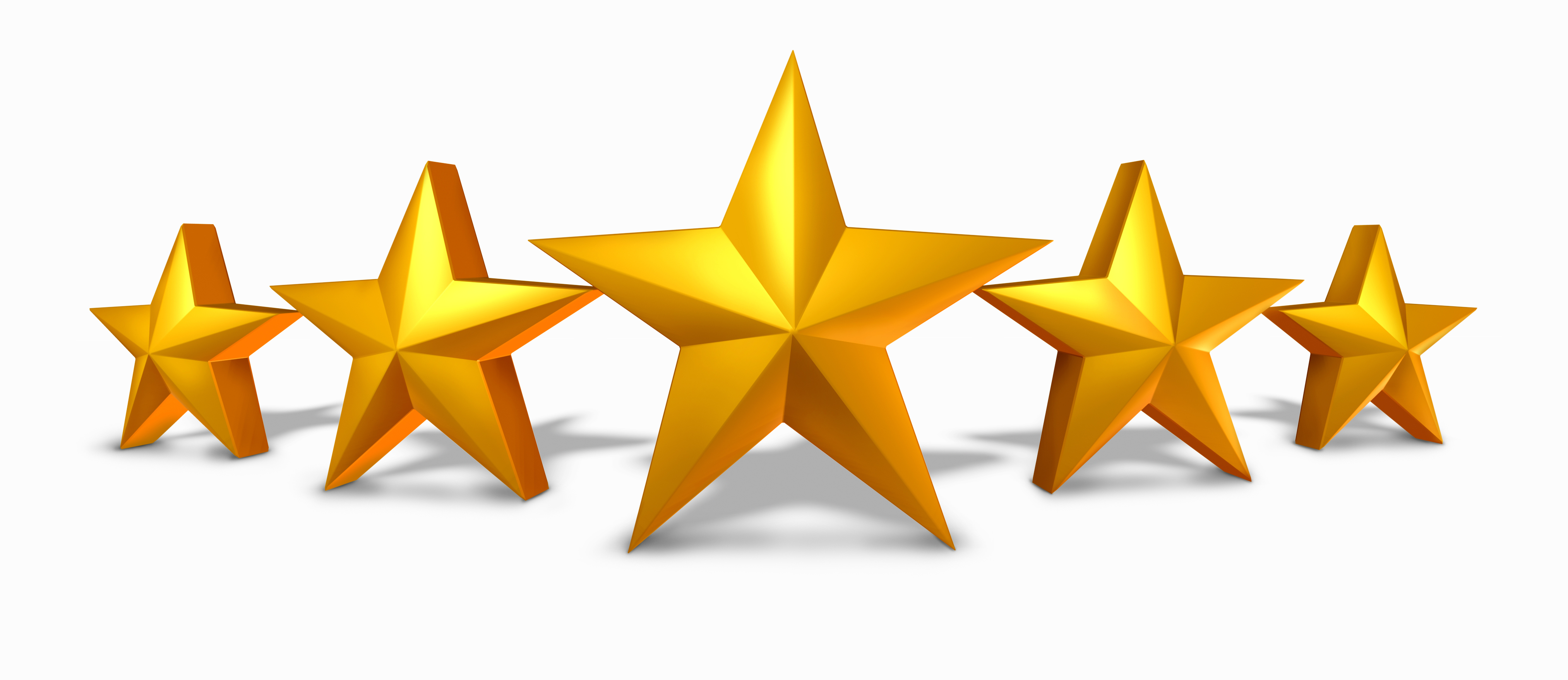 Very helpful and efficient. The prices are unbelievable and the quality of the products and the level to which Lebeda backs up its products is unmatched. We shopped quite a lot before going to Lebeda and can say that we have highly recommended Lebeda to all of our friends and family. Richard Hanzelka Google Review 1/23/20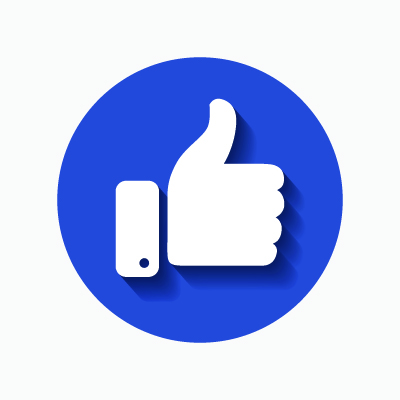 Fast Friendly Service. Delivery drivers we're on time and courteous. Jennifer Cassity Facebook Recommendation 1/21/20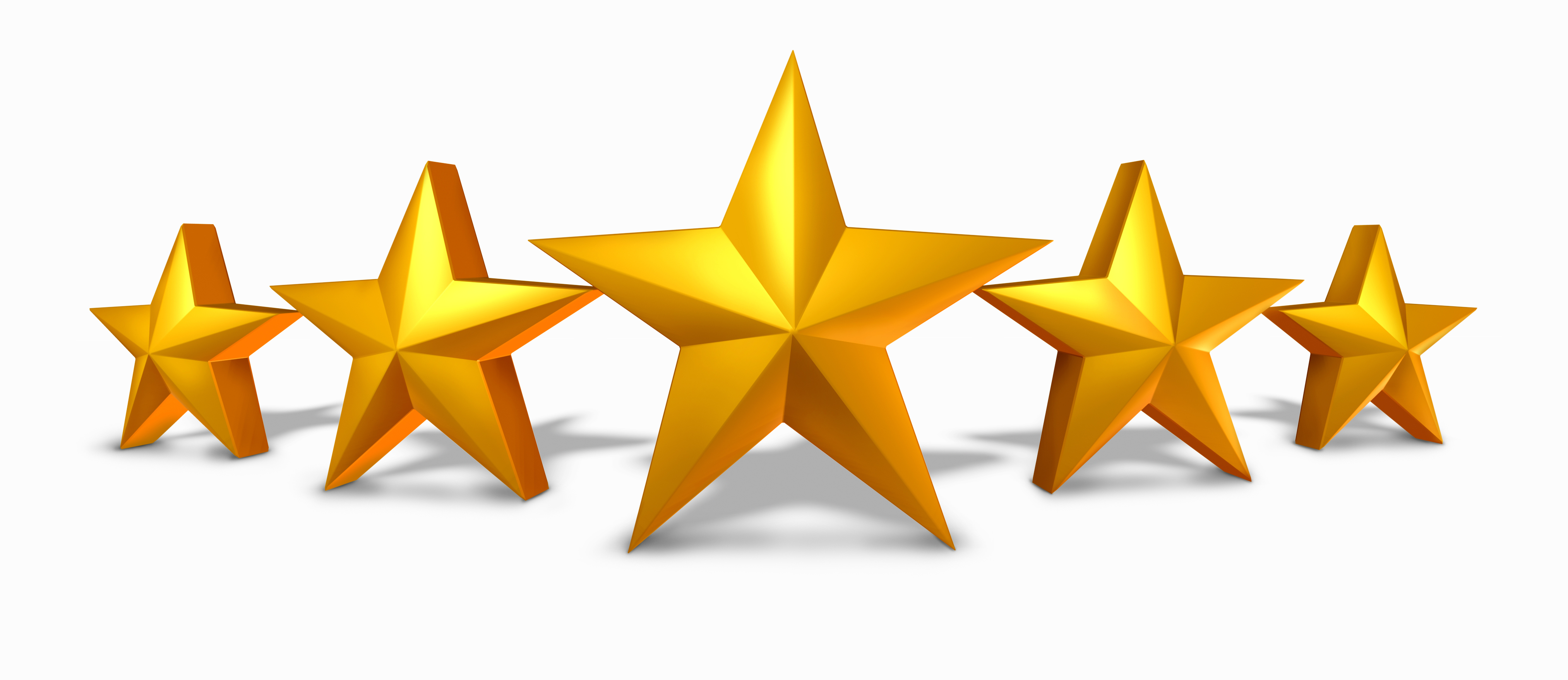 Purchased on the Edgewood Rd location. Sales man was very helpful but not pushy. Purchased on Sunday. They delivered and set up on Tuesday Morning. Have not slept on yet but looking forward to many years of great sleep. Darrel Schulte Google Review 1/21/20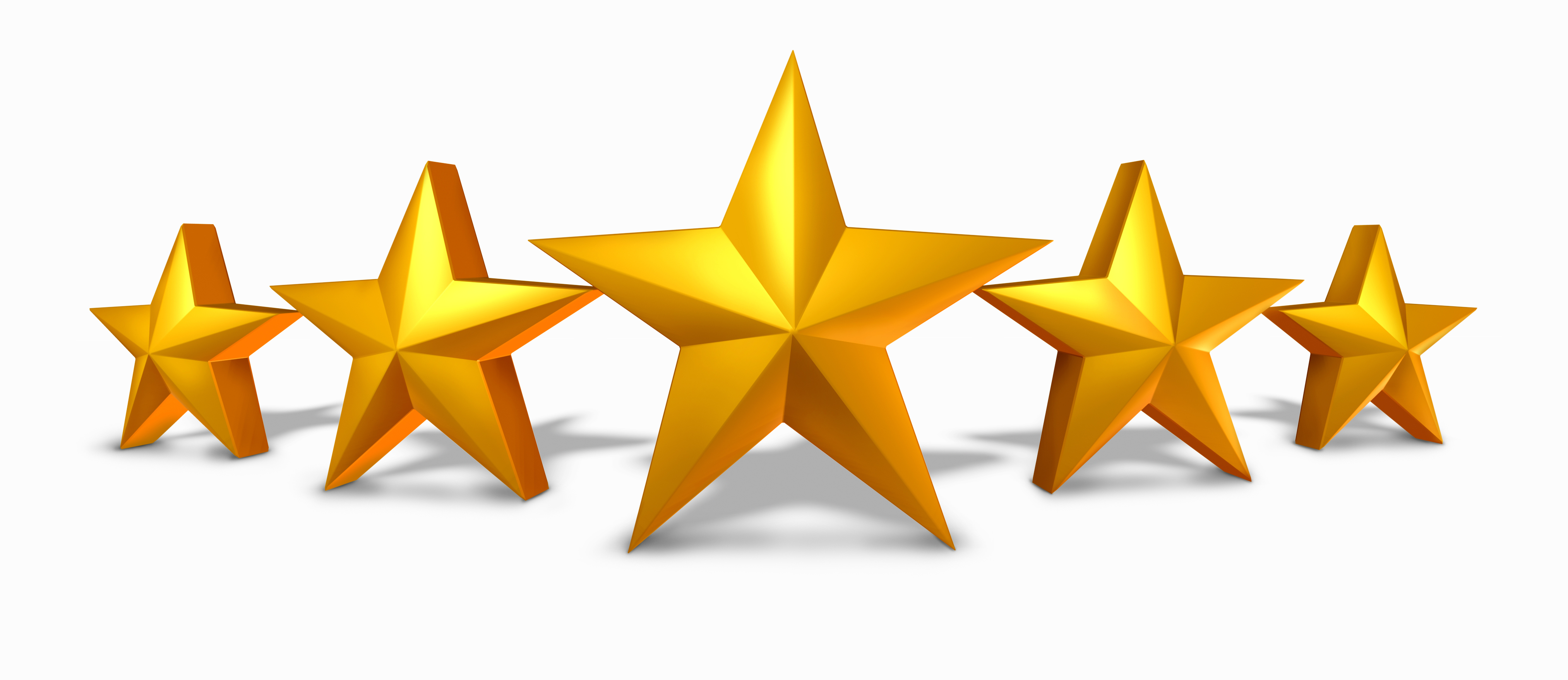 My son needed a new mattress that would be durable and comfortable and a good warranty within his budget. The last mattress he had (a "warehouse overstock special") failed him about a month after the 30-day warranty. We went to Lebeda as the family-owned company is well known locally and I have one of their mattresses and love it. Clint was amazing in helping my son find a mattress within his budget. After the first night of sleeping on his new bed, he called me and excitedly told me how he got up with no backache and had a well-rested night. Something he hasn't had for many years. We are both very pleased with Lebeda and highly recommend to check here first and work with the sales staff to get the bed of your dreams. Lebeda aims to please their customers. rmrfamily Google Review 1/15/20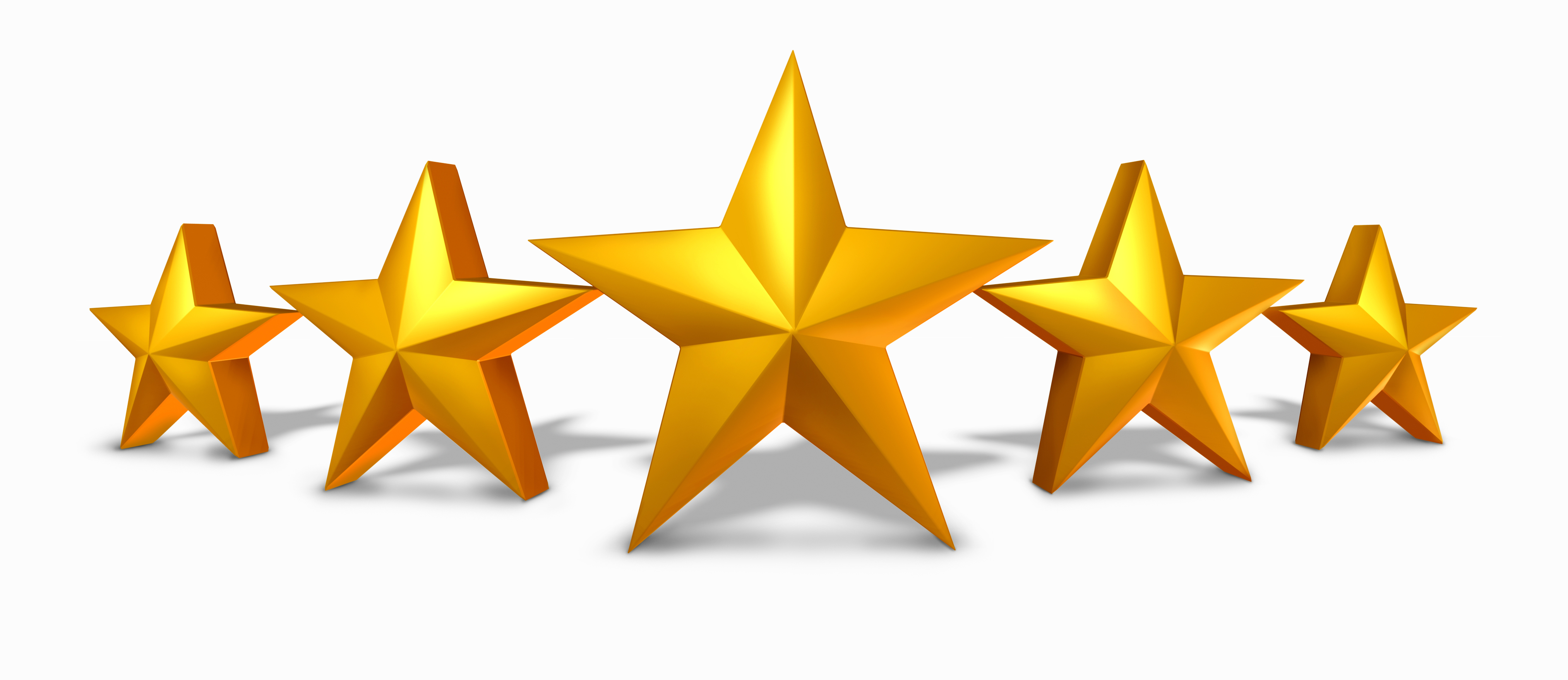 My recent experience at the Moline store exceeded my expectations. Received the best personalized service, by one of the most well informed sales people that I've experienced in years. Laura, the manager, couldn't have been more well informed and helpful. Delivery was three days later, exactly as promised. I would definitely recommend this store for a hassle-free shopping experience. Ronald Fowler Google Review 1/14/20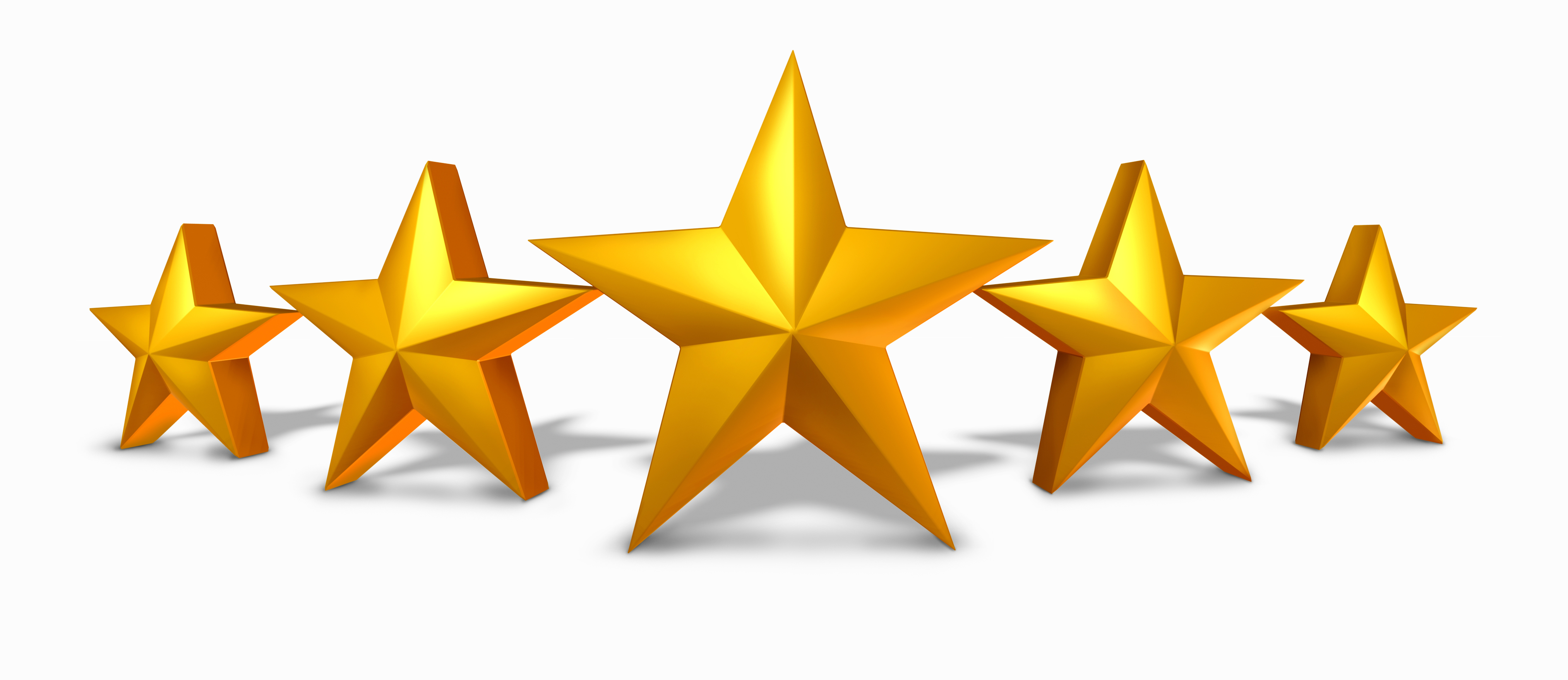 Was debating between 3 different online mattress stores and a few local storefronts. I even considered buying a plank of wood and throwing some pillows on top because that is pretty much all a bed is. Came here and Ken was extremely knowledgable and had me sold on the fact that Lebeda is a reliable and worthwhile purchase for a variety of factors. Delivery and setup could not have been easier. Recommend to anyone and everyone. Ask for Ken. Edward Wollner Google Review 1/14/20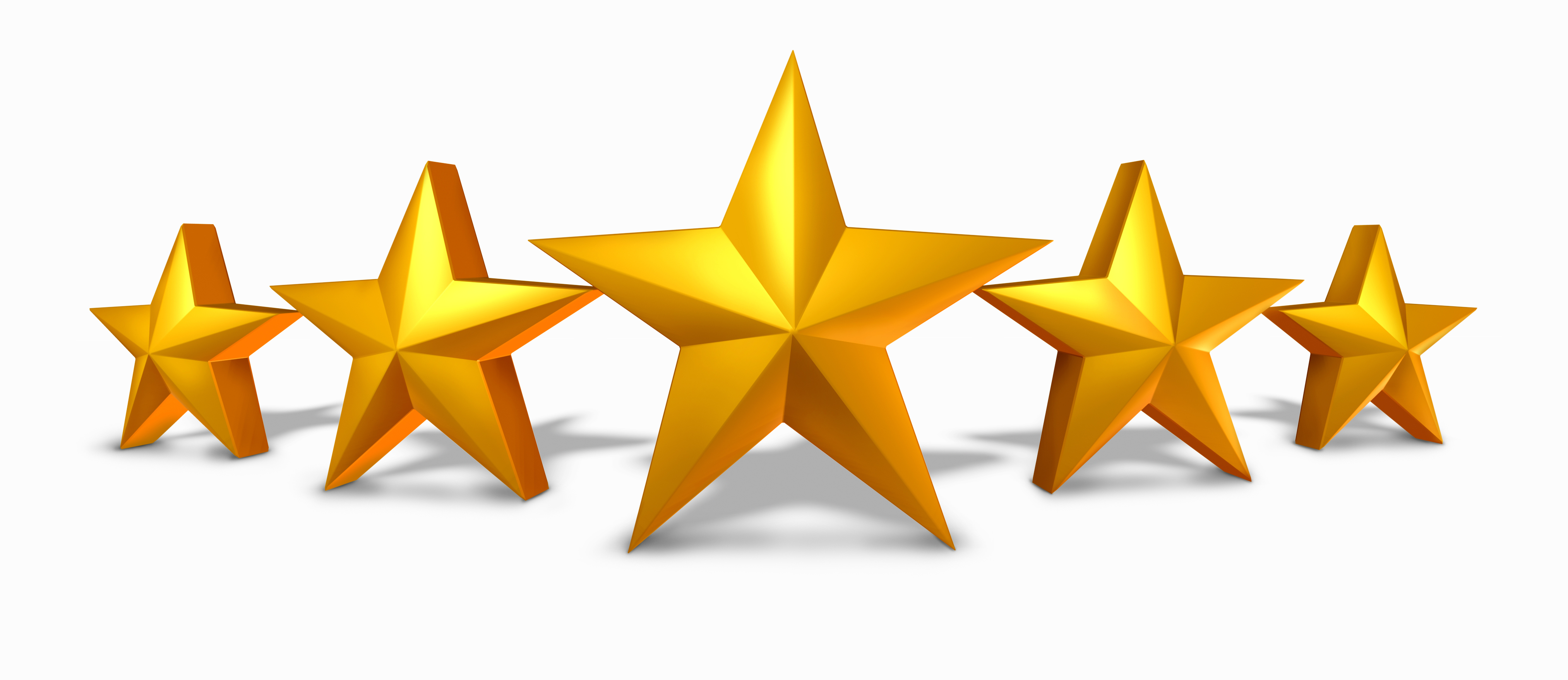 Got a good deal on a great mattress. Angie was very helpful and took the time to help us try a bunch of different mattresses until we found the perfect one.  Dylan Wulfekuhle Google Review 1/12/20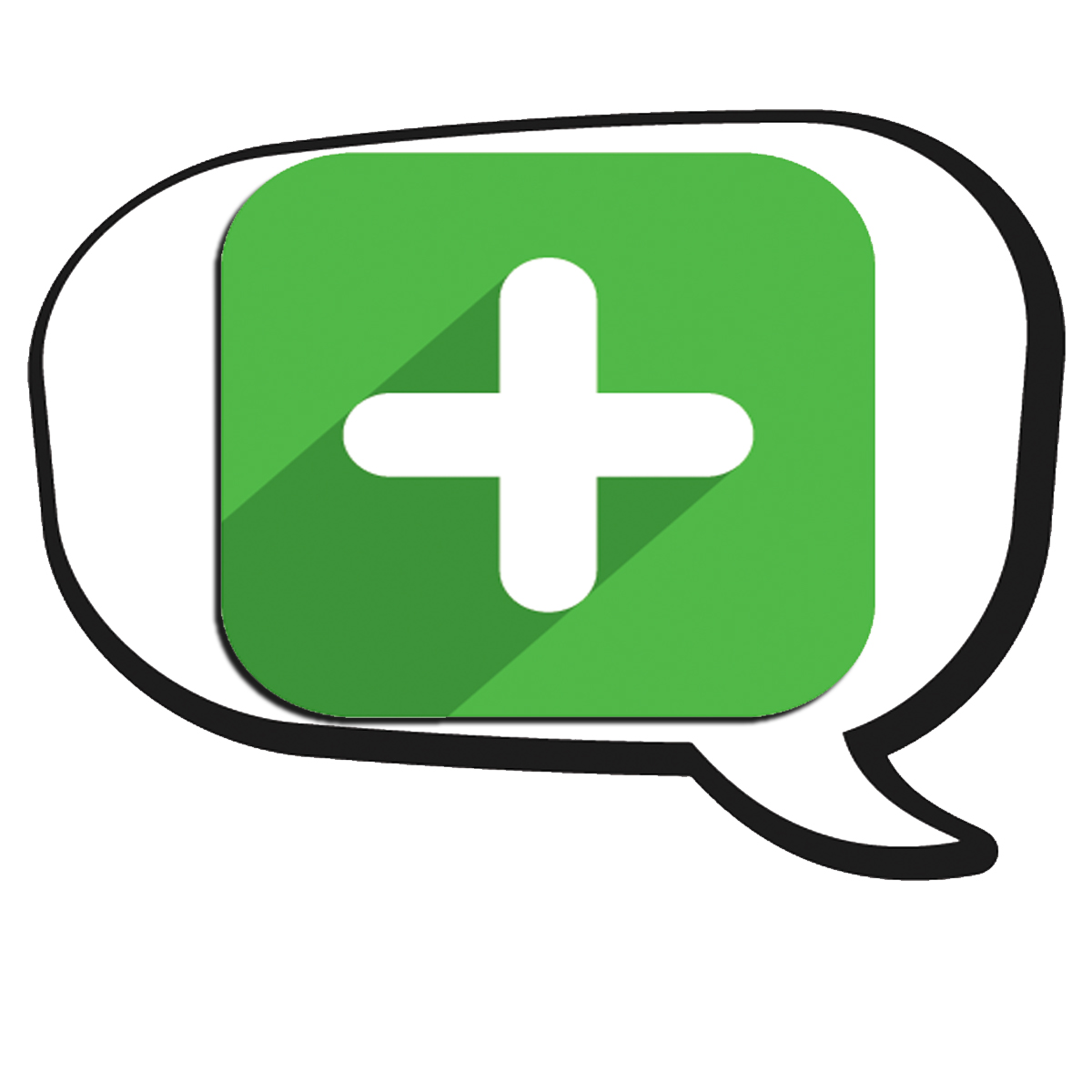 Delivery went great and the mattress is amazing. Thank you so much for your help! Mary Elliot Podium Message 1/12/20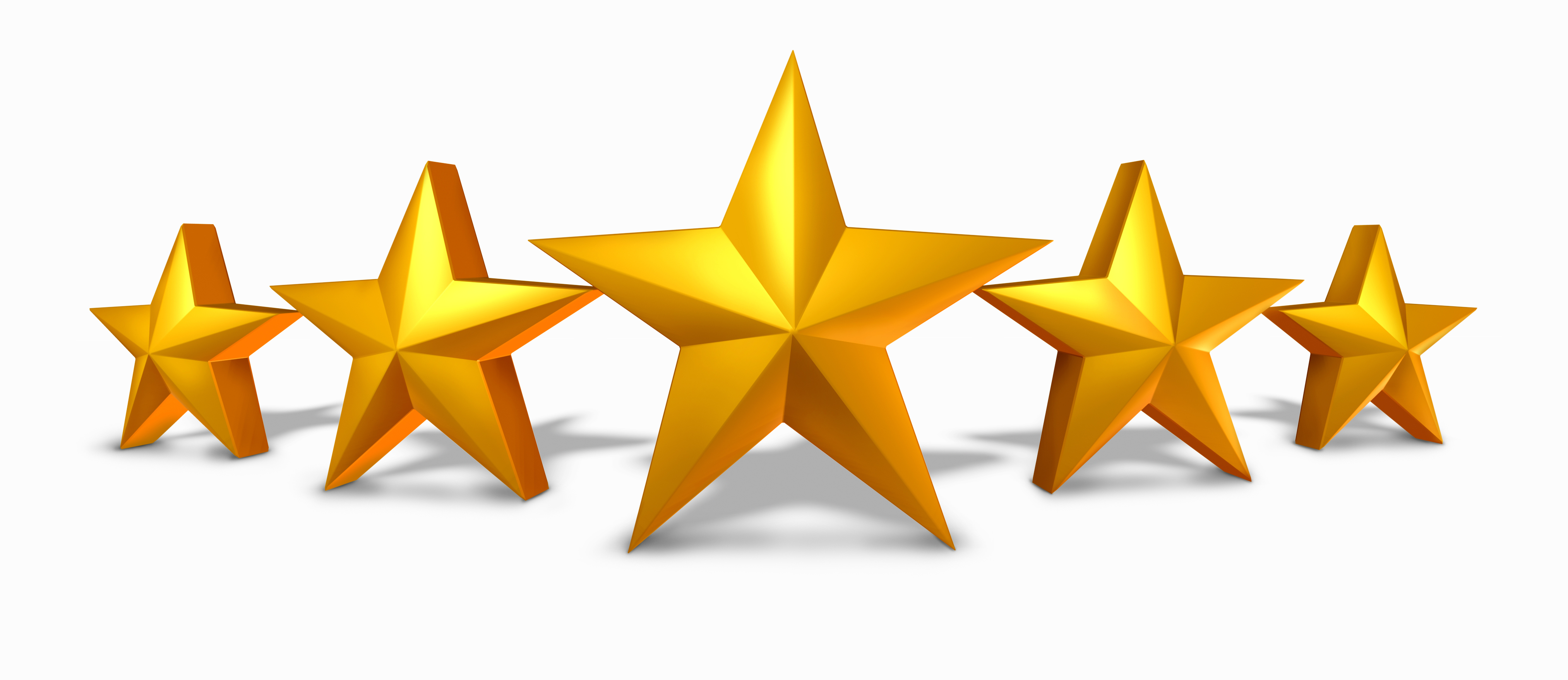 Love our new Lebeda mattress! Great quality! Lisa and Christina at the Cedar Falls store were both very knowledgeable, friendly and helpful!  Jeffrey Kresser Google Review 1/12/20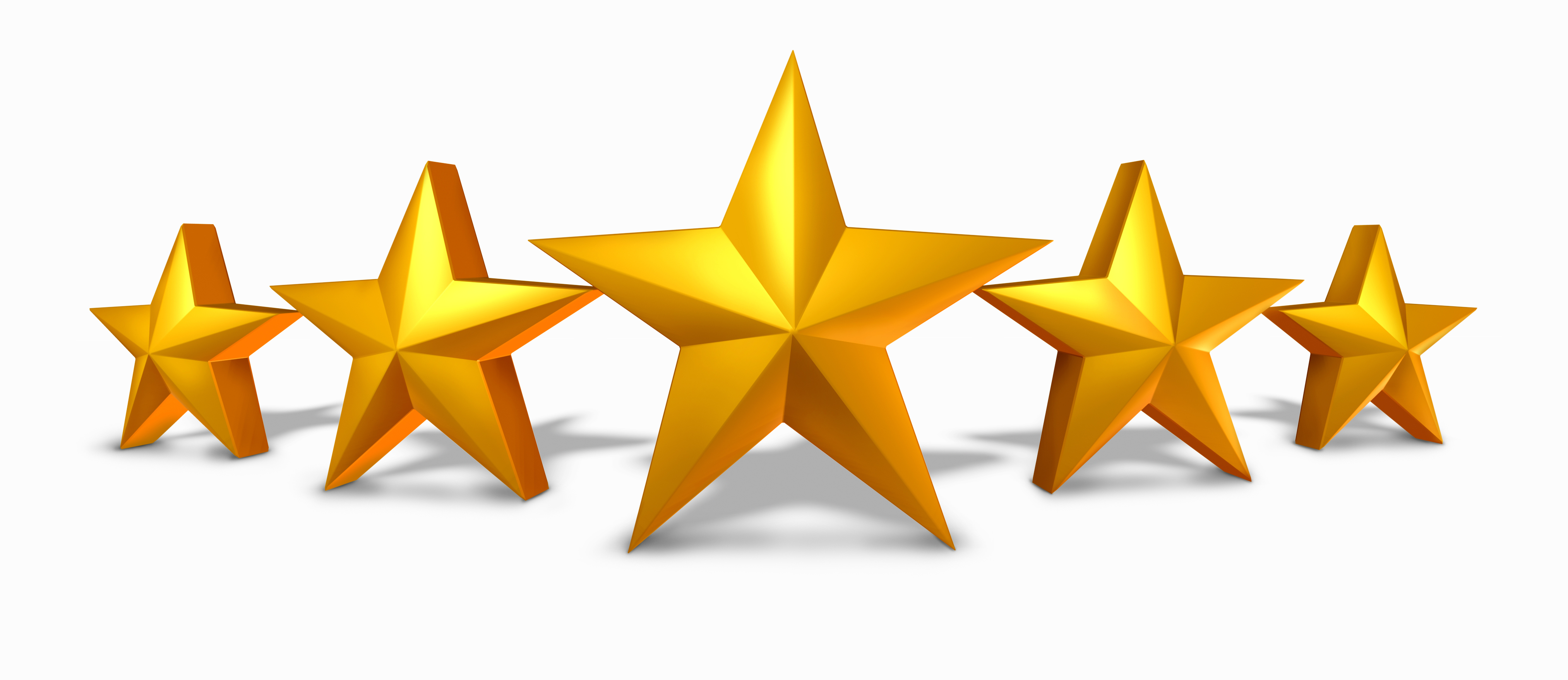 We purchased a Lebeda mattress from the Urbandale store in 2007. We felt the mattress had a little sag on the side and we thought we needed to purchase a new one. We went to the store and the manager talked to us about what we wanted. We told him we had purchased a king size mattress and we thought it had some failure. To our surprise he looked up the purchase and told us it had a 15 year warranty. We paid $80 for them to pick it up and delivery it back in a week. Much to our surprise our old mattress is like new again. We don't know what they did to it but they stood behind their sale. We will always purchase from a great Iowa retailer who does what they say they will do. Rick Tegtmeier Google Review 1/12/20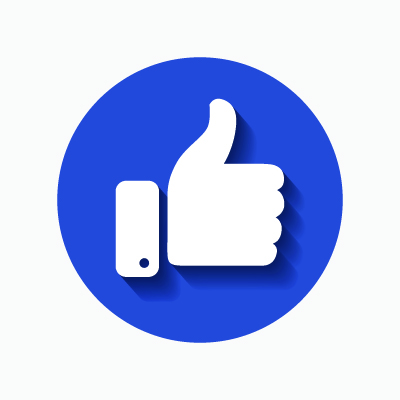 I found the perfect mattress for my daughter at the Lebeda store in Dubuque. Angie was a great help and very polite even when my daughter kept asking question after question. I also able to get financing which helped a lot. would definitely give them 5 stars. FB Recommendation Jessie Kent  January 11, 2020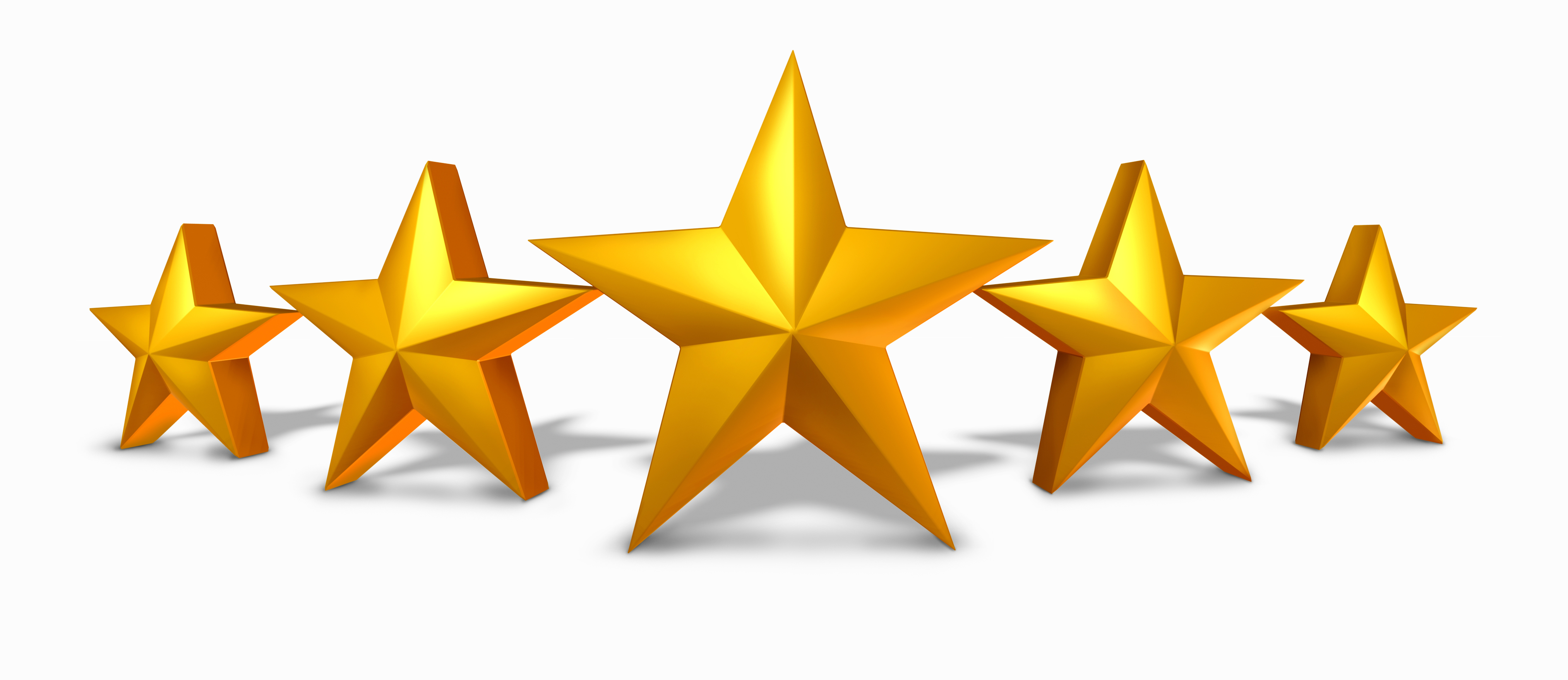 Cindy Pegump was very knowledgeable about the beds and helpful in steering us to the ones that best suited our needs. She gave us the time to check out the selection without feeling pressured into making a quick decision. We both would recommend Lebeda! Kelly Blythe Google Review 1/11/20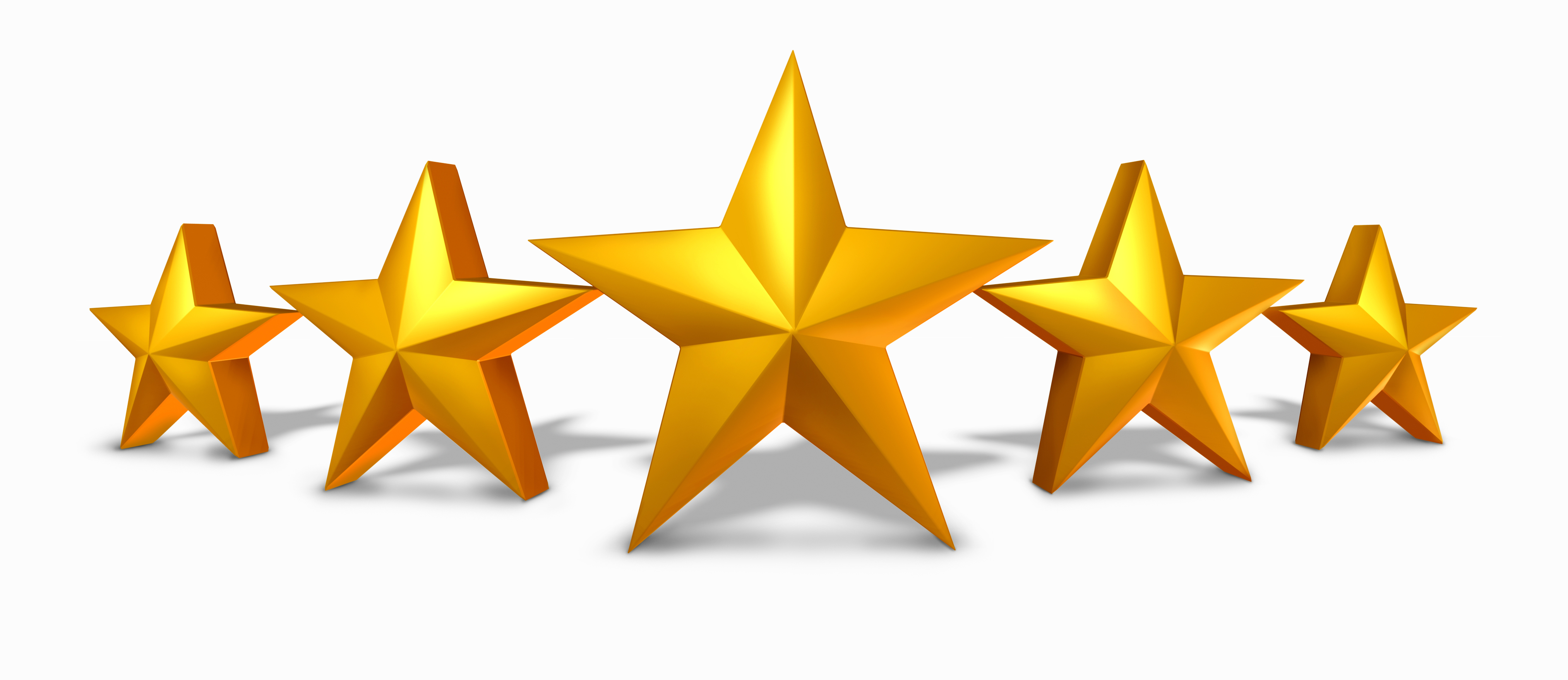 Love this store. I'm a long time customer and won't buy mattresses anywhere else. Best value and highest quality. And the customer service is exactly what you'd expect from an Iowa based company. Robert Martin 1/11/20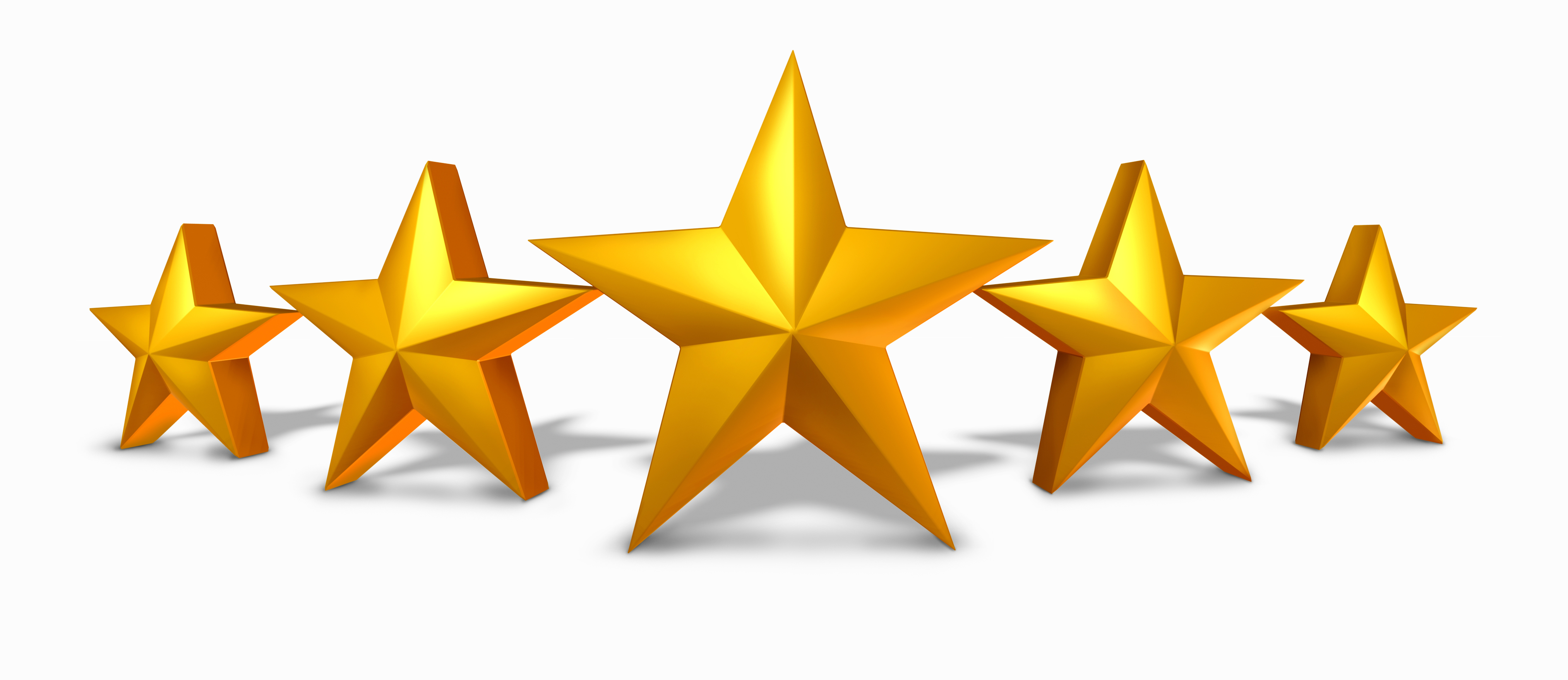 Went there to find a bed for my daughter. Angie was extremely helpful and very polite. We got a great deal on a bed and my daughter even got a free Frozen throw blanket. I also got approved for financing! Would definitely recommend Lebeda!  Jessica Kent  Google Review 1/11/20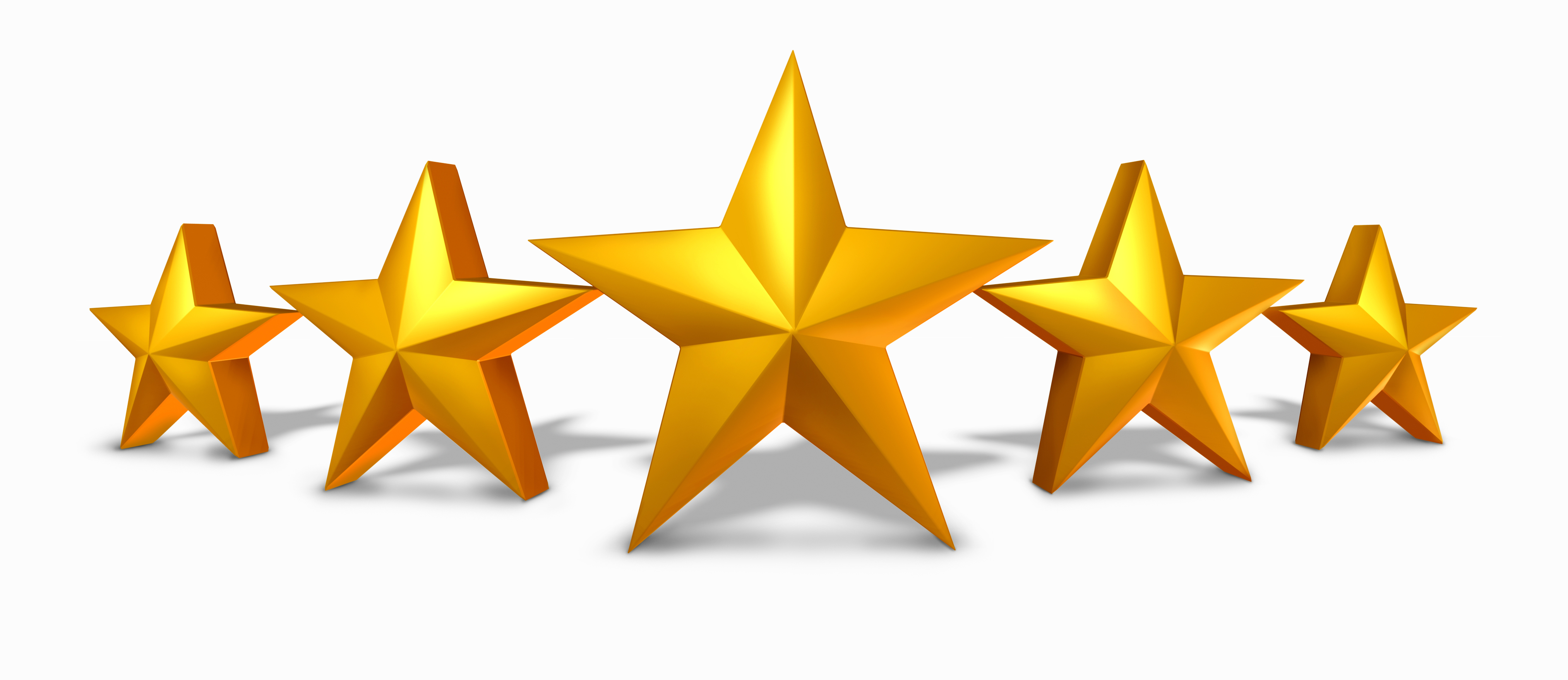 Mike and Jessie just delivered our new bed and maneuvered up and down our steep farmhouse stairs like rock stars. Thanks for the great work! Trish Radke 1/10/20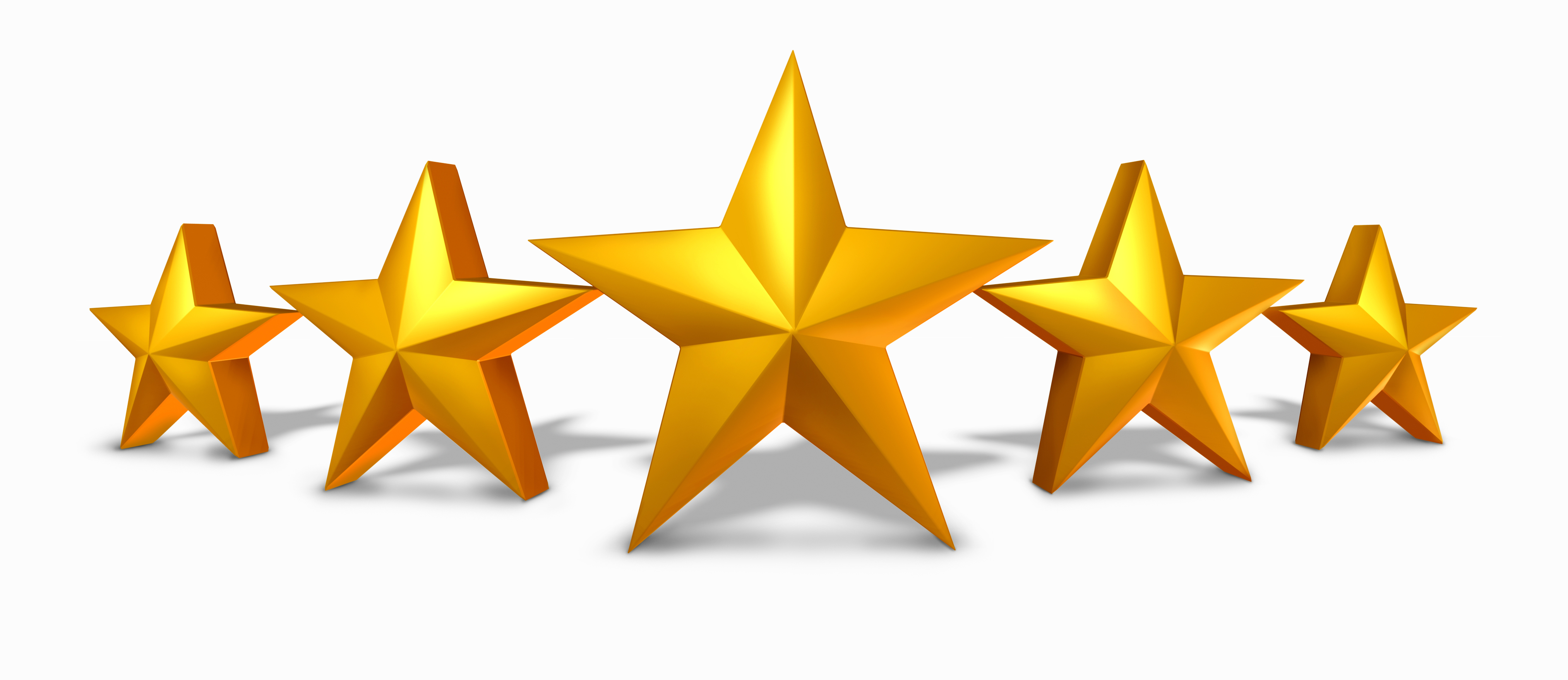 The store is Awesome! Many beds to chose from. Clint showed me many different beds. To lay on. I have unique health issues and Clint was truly helpful and the price for the bed I chose was on point with my budget. THANKS LEBEDA AND CLINT. I will be posting updates when I receive my mattress Tues.  Sandy Farrier 1/9/20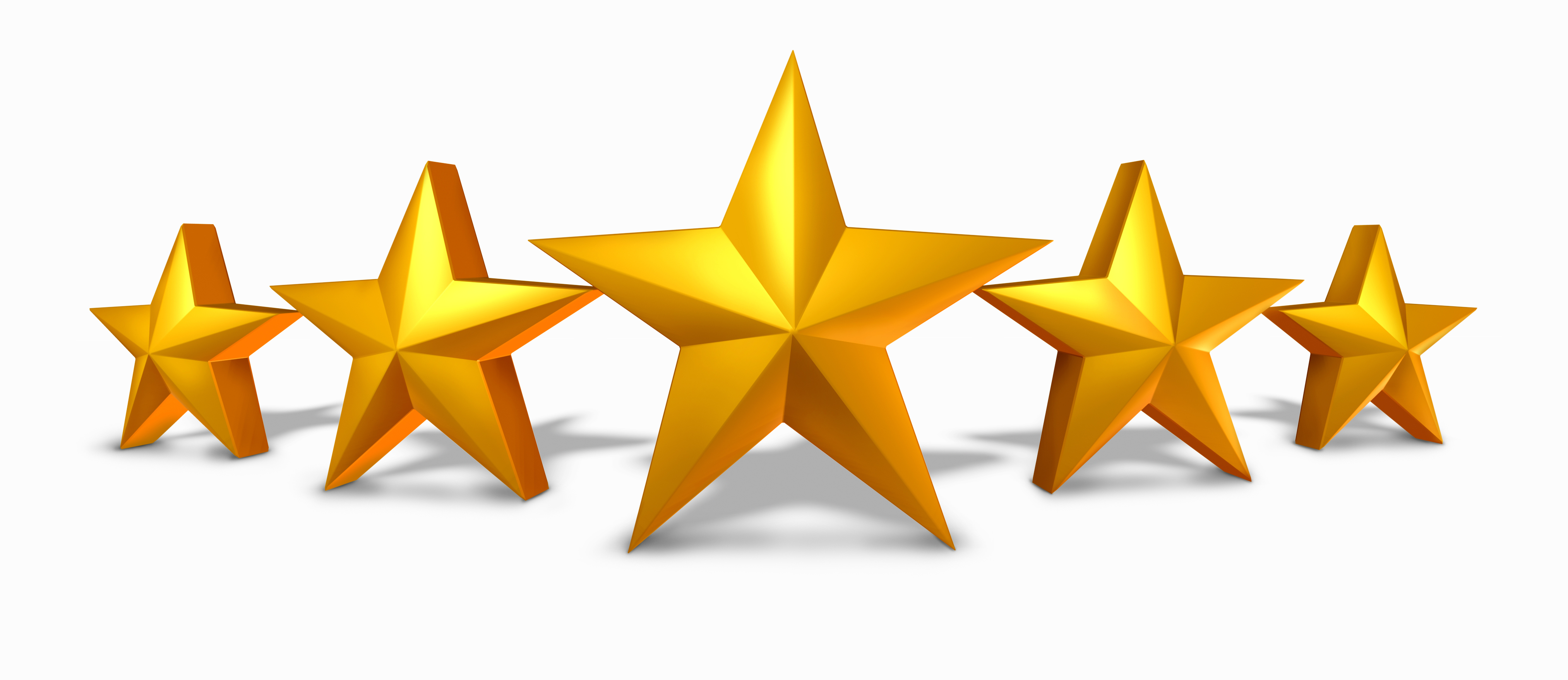 Donna was my sales lady. She was very helpful and knowledgeable. Thanks Donna for your great service. If I need another bed I will be back. Jan Sams Google Review 1/9/20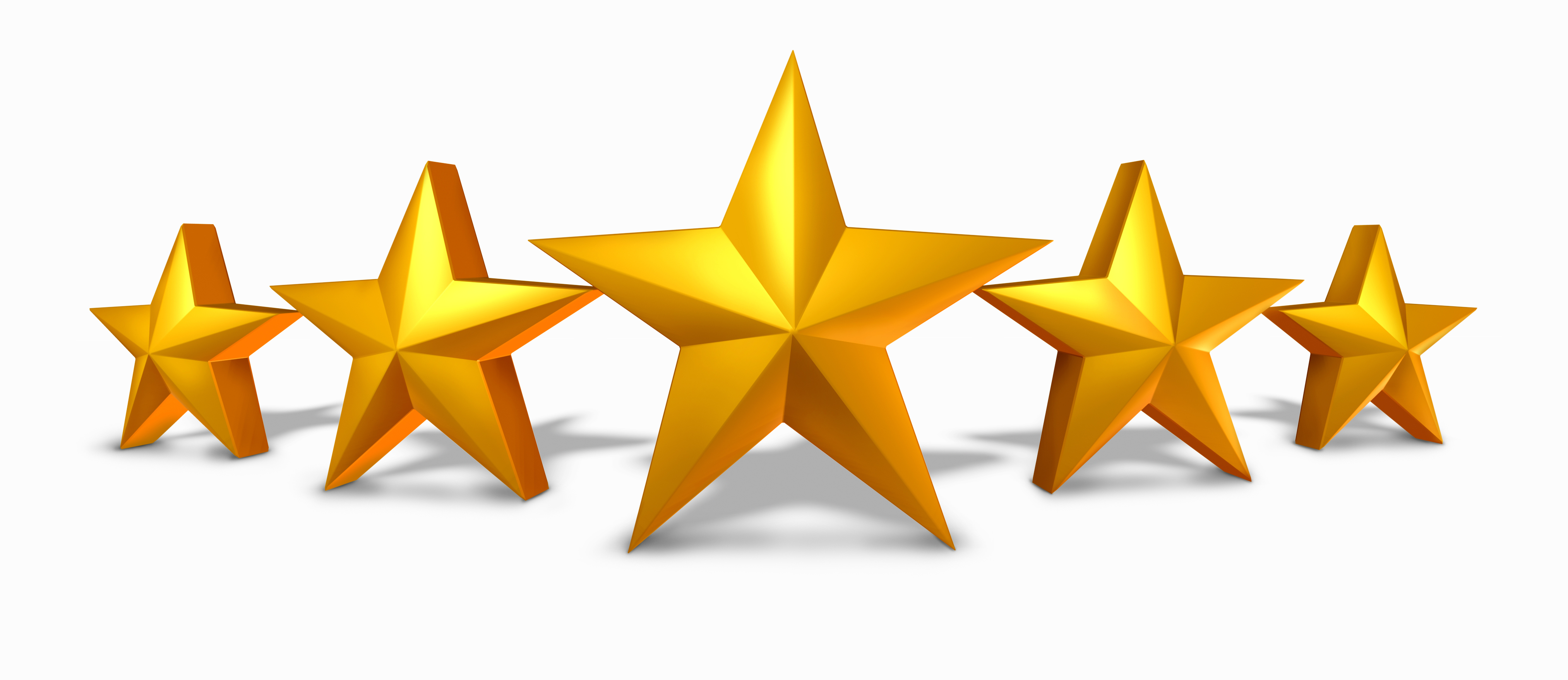 Clint was very knowledgeable and helpful! Sue Delaney Google Review 1/8/20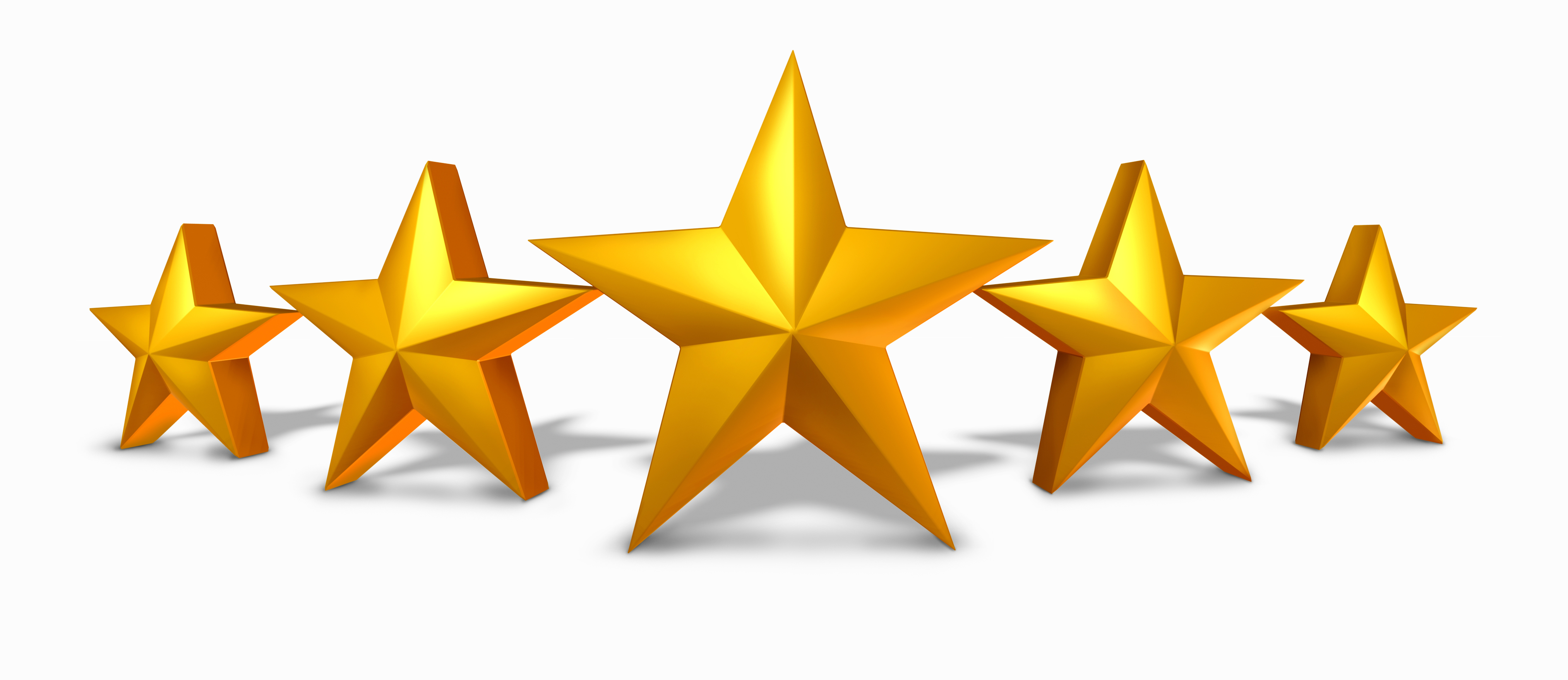 Christina was very welcoming and helped us find a mattress that fit our comfort level. She answered all our questions and was very friendly and easy to talk to. We found a great mattress and a good price and are very happy with our experience.  Angie Welbes Google Review 1/8/20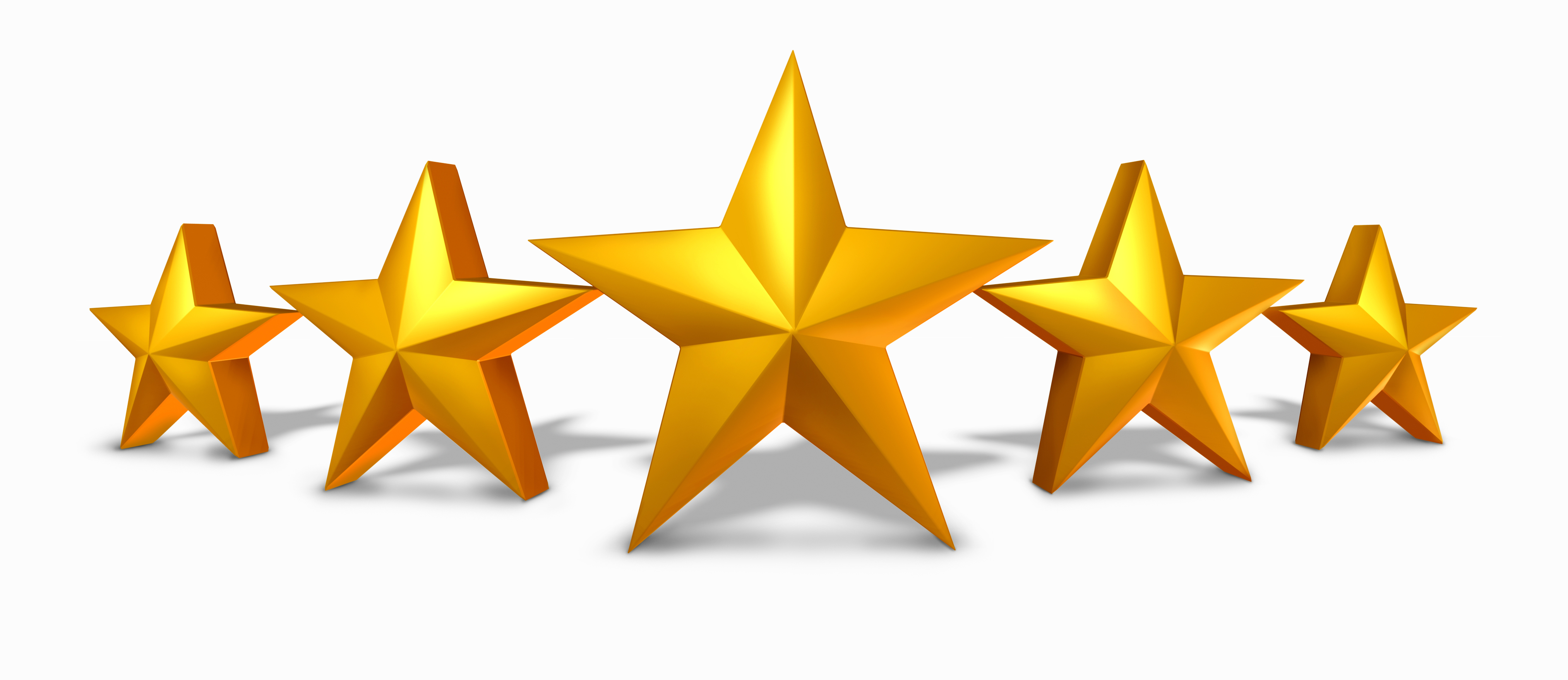 We visited the Marion, Iowa store. Outstanding experience! Extremely knowledgeable, no-pressure manager. We love our Lebeda mattress! John Harp Google Review 1/7/20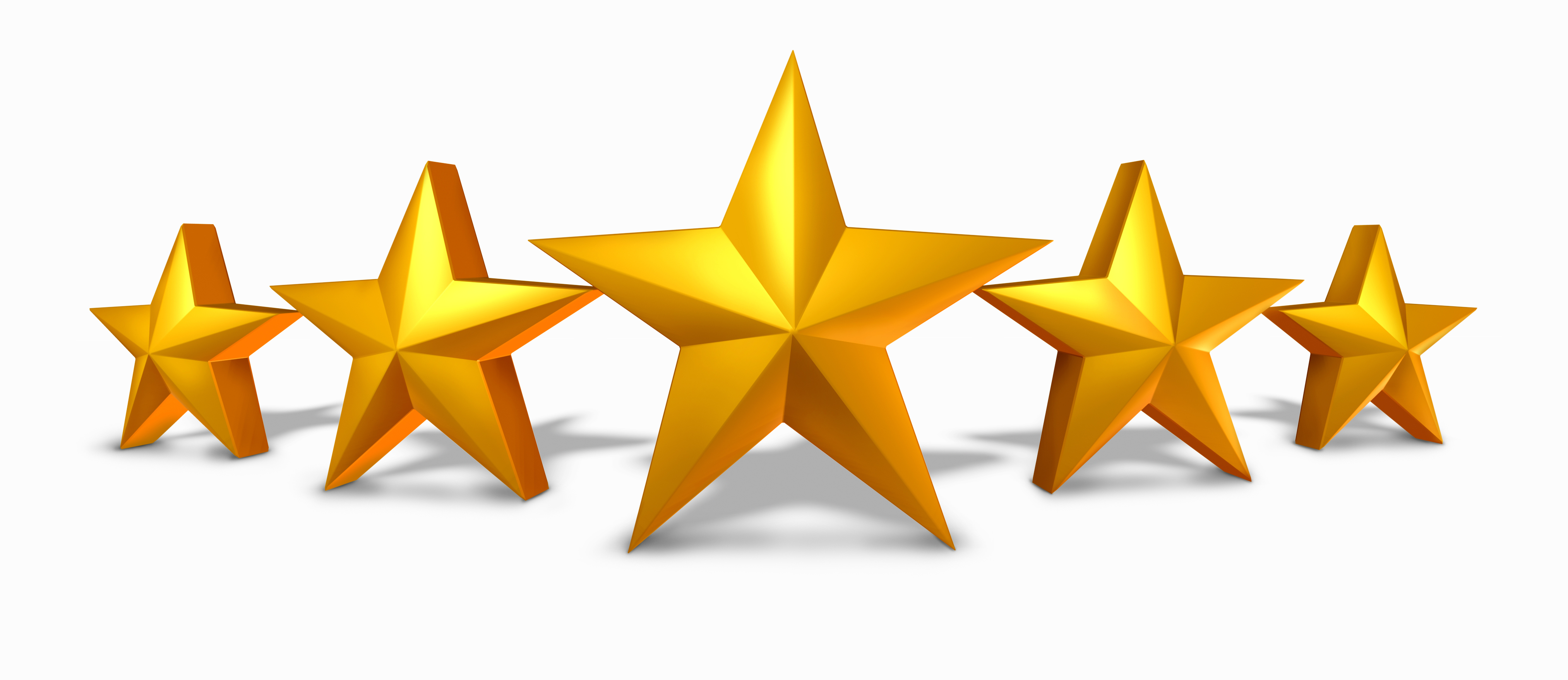 Bruce was extremely helpful. No pressure whatsoever. Free delivery. Courteous & efficient delivery team. Well done.  Mark Wyble Google Review 1/7/20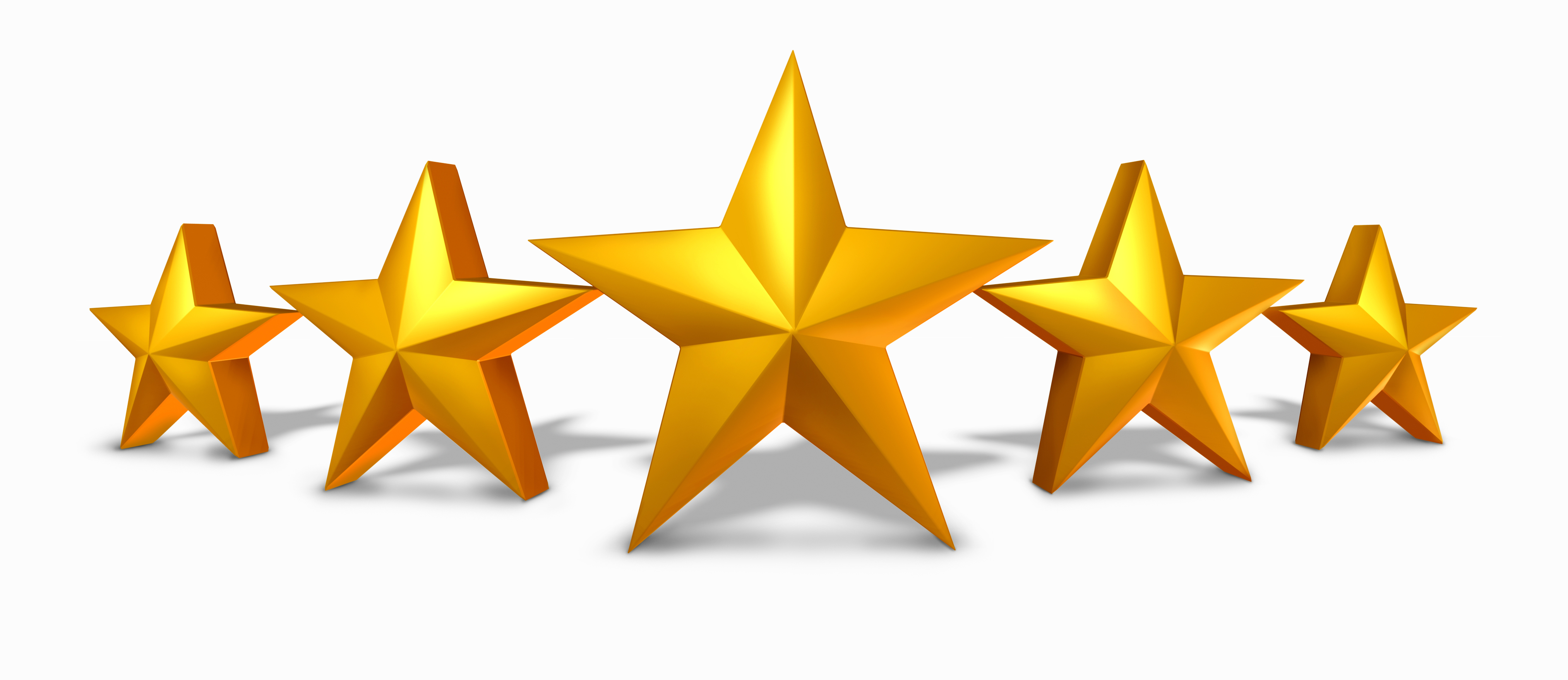 Jake is amazingly helpful. Cathy Missinne Google Review 1/7/20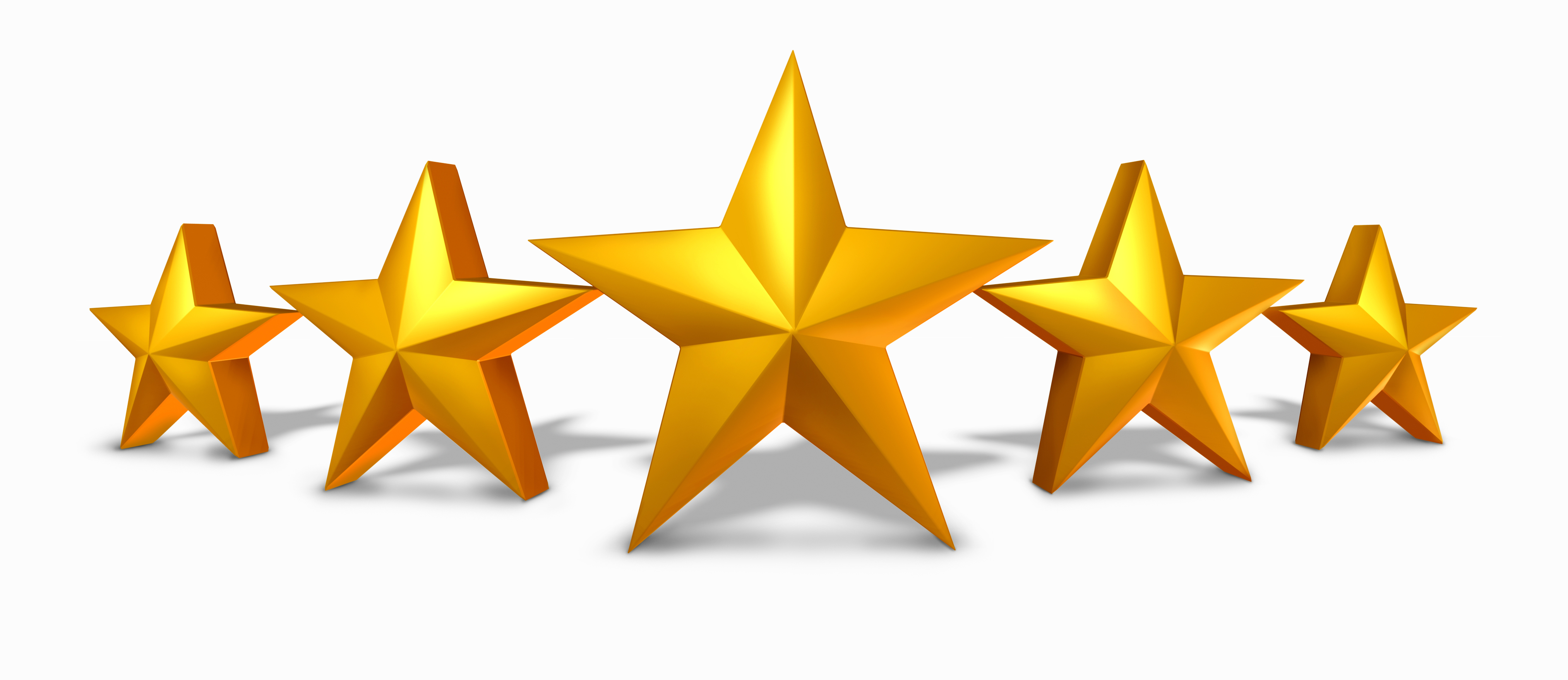 Cindy took the time to show us available mattresses that would fit our needs. She explained costs and what each mattress had to offer us. We appreciated her help. Bruce Ray Google Review 1/7/20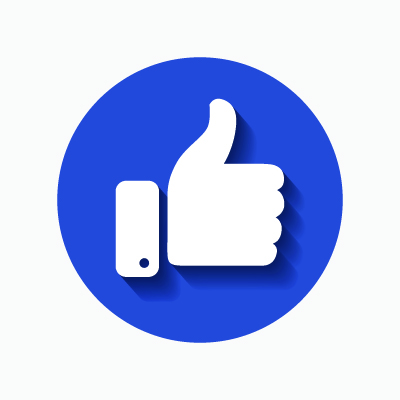 So if you are looking for a bed, go to the Lebeda store on Kimberly Rd in Davenport. Brian was super helpful, and made sure we picked the right mattress for how we both sleep. We went to so many different stores, and honestly, he was the only sales person that wasn't trying to feed us a line of bs about their "deal" or quality. Plus, the mattresses are made in Marion IA. Anyway, 100% recommend… Deirdre Lavine FB post share January 4 at 9:39 PM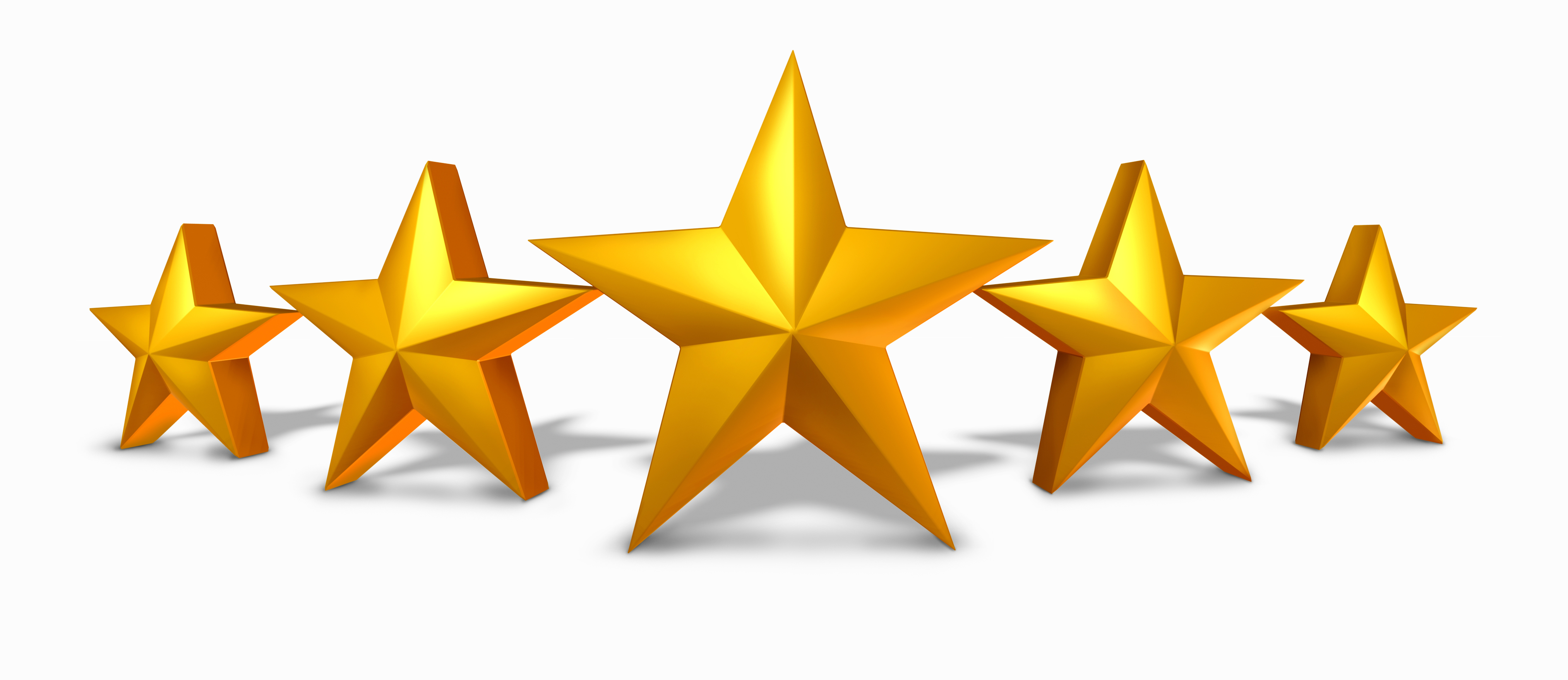 Lisa was very knowledgeable of all products, very helpful in helping us make our choice of matresses. Was easy to work with and was very good to us. Would definitely recommend Lebeda Matress Factory and Lisa to family and friends! Will definitely be a repeat customer! Vicki Shock Google Review 1/4/20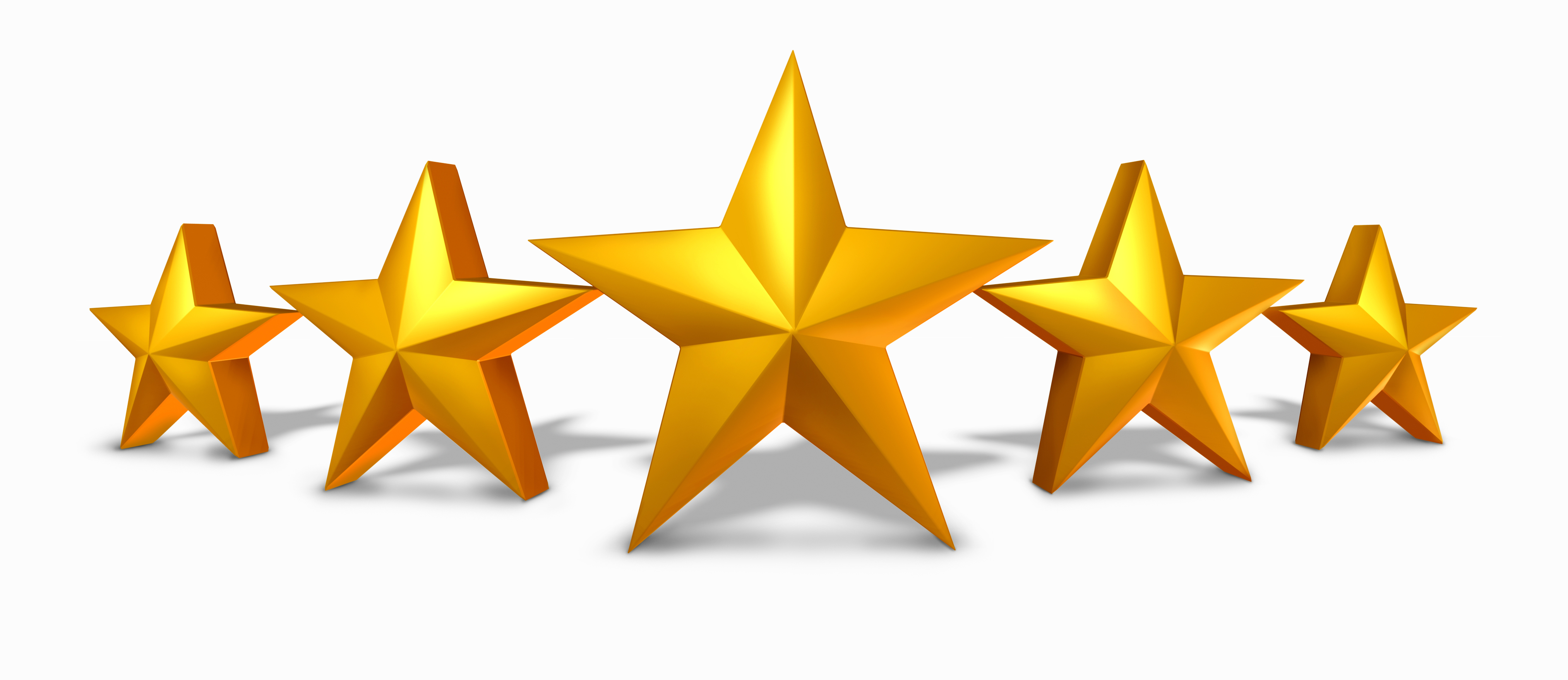 Our bed that we had was no longer comfortable. We were not sure exactly what we wanted for a mattress. Angie was great at explaining the mattresses. She listened to us and also ask questions to find out what would work best. We did purchase an adjustable bed. Angie was very friendly and made us feel welcomed and comfortable. We would highly recommend talking to her if looking for a bed Deb B Google Review 1/4/20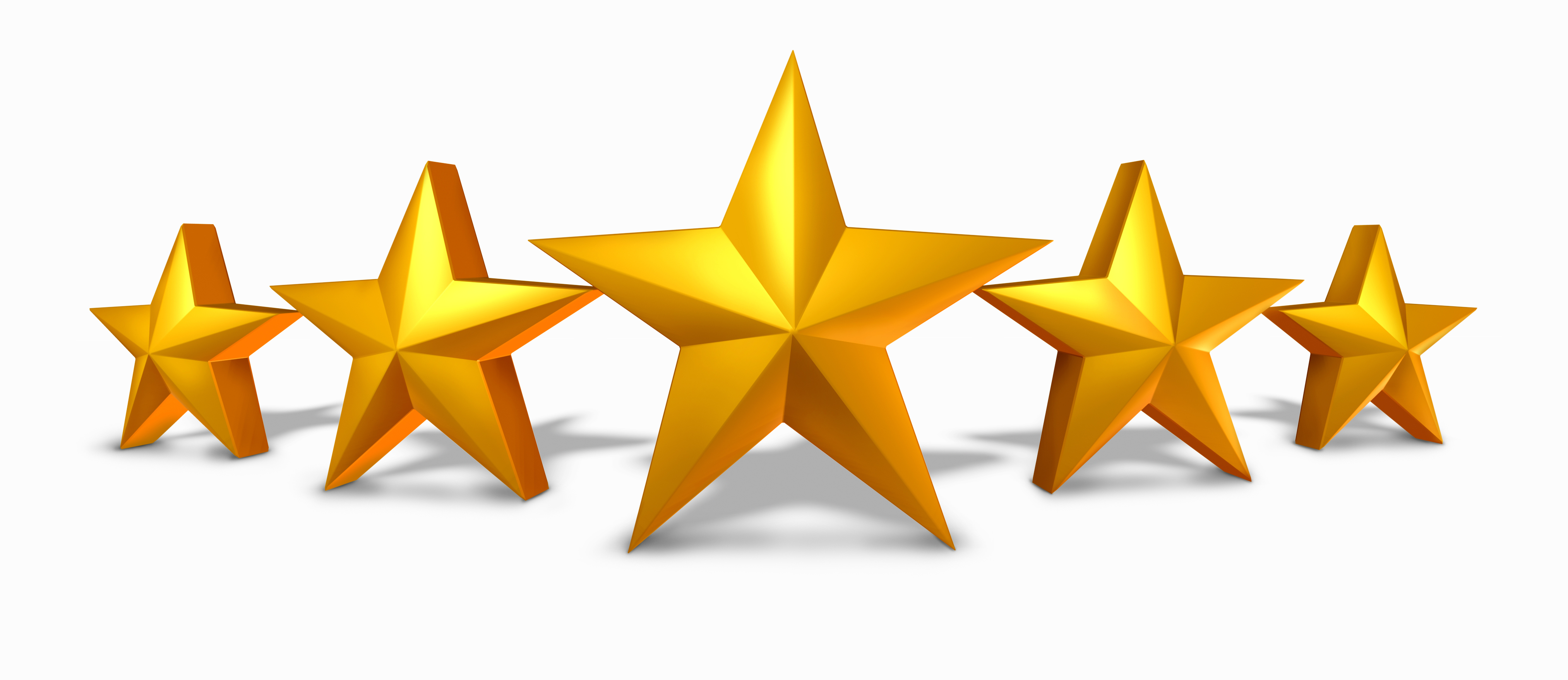 My parents ordered me a great mattress from Lebeda! Lebeda came and installed everything for me and even took out my old mattress! Highly recommend!! Gabby Finlayson Google Review 1/3/20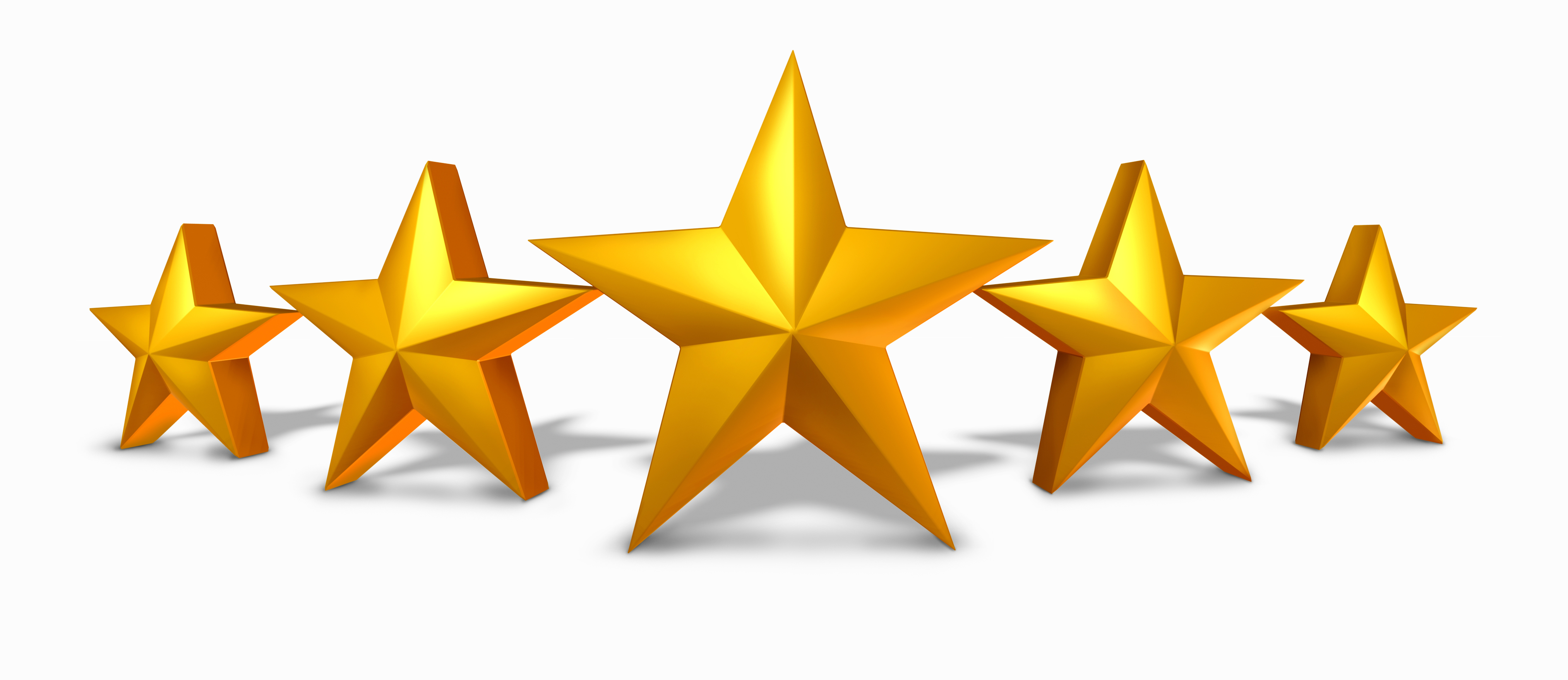 Lisa and Christine were very nice to work with. Great customer service. Wide selection of beds to choose from made right here in Iowa. Bob Shadle Google Review 1/3/20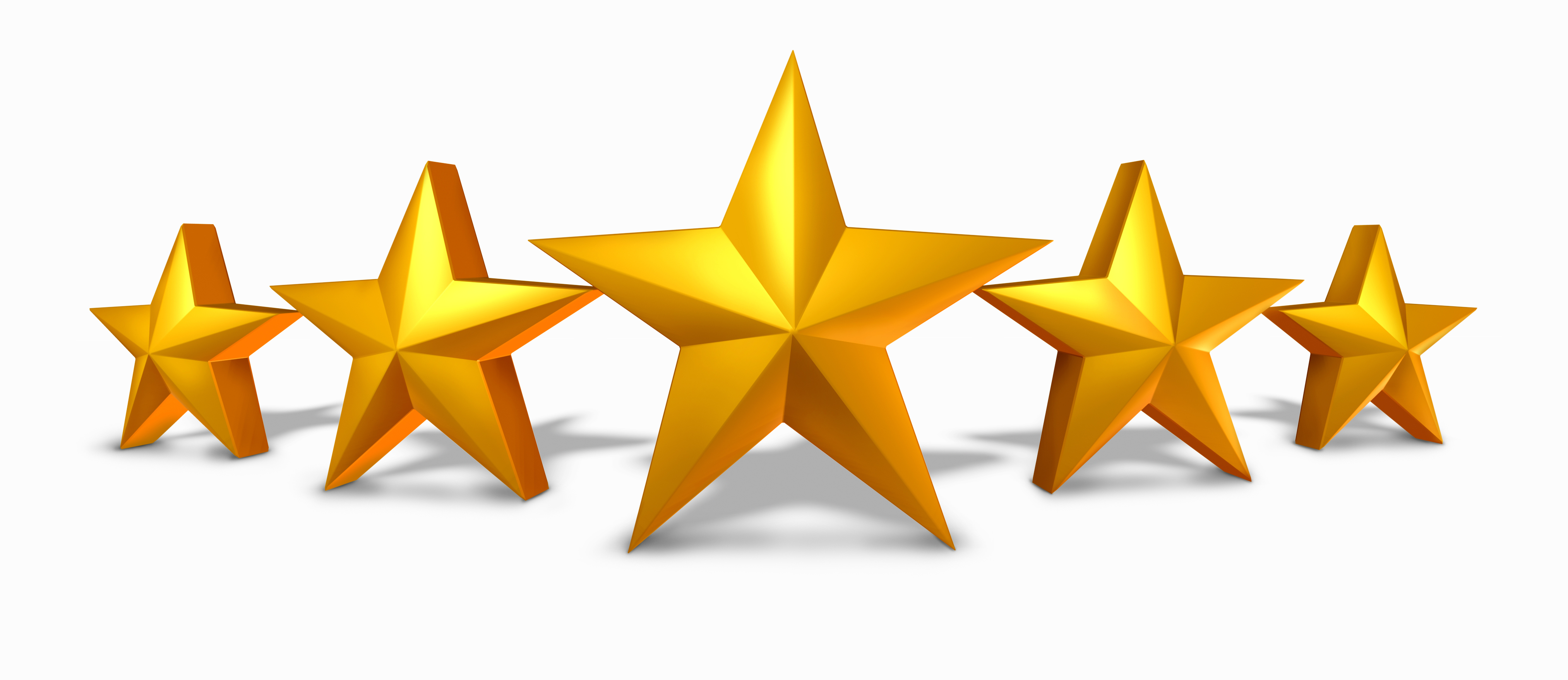 We've bought 3 mattresses from Lebeda over the years. All great. The service in the store is good, and staff are helpful and well-informed. Do you want a custom made mattress that is perfect for you and made right here in Iowa? This is what they're selling at a good price. Ann Roller  Google Review 1/3/20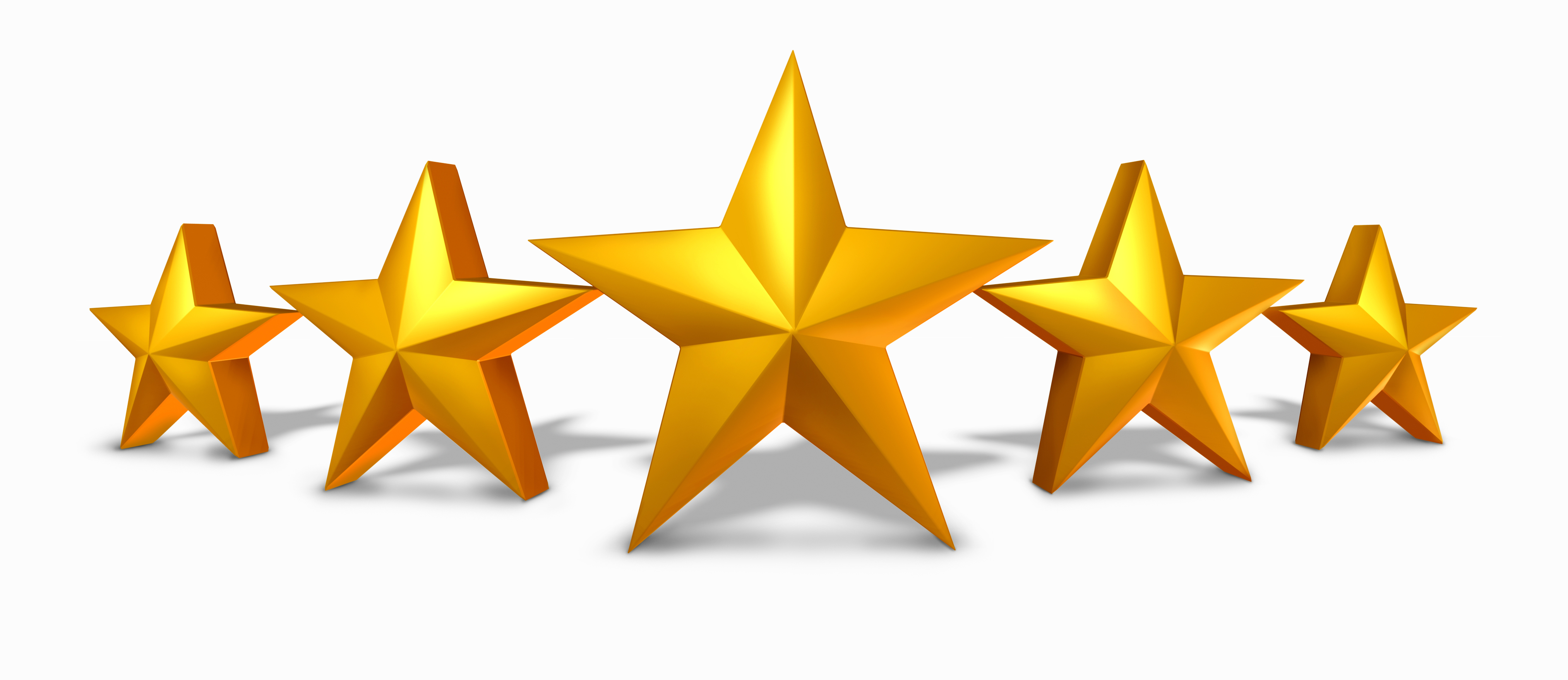 Went in to the store because I misread the ad and thought I could get a free adjustable frame with purchase. I was wrong and was going to leave and buy the mattress I was watching online. However, after speaking with Brian, I felt much more at ease and knowledgeable about my impending purchase. He was very friendly and helpful. I went in for the base and a more expensive mattress that I thought I needed. He showed me a few options and ultimately I left with a mattress that cost 1/2 as much as the online mattress and/or the one I was checking out that I thought came with a free base. I was VERY happy with the service and quick turn around. I purchased on Sunday, bed was built on Monday and ready for delivery on Tuesday. Highly recommend you shop local if you're able. The service and support were far more superior than any online chat representative you may deal with!  Steph T Google review 1/3/20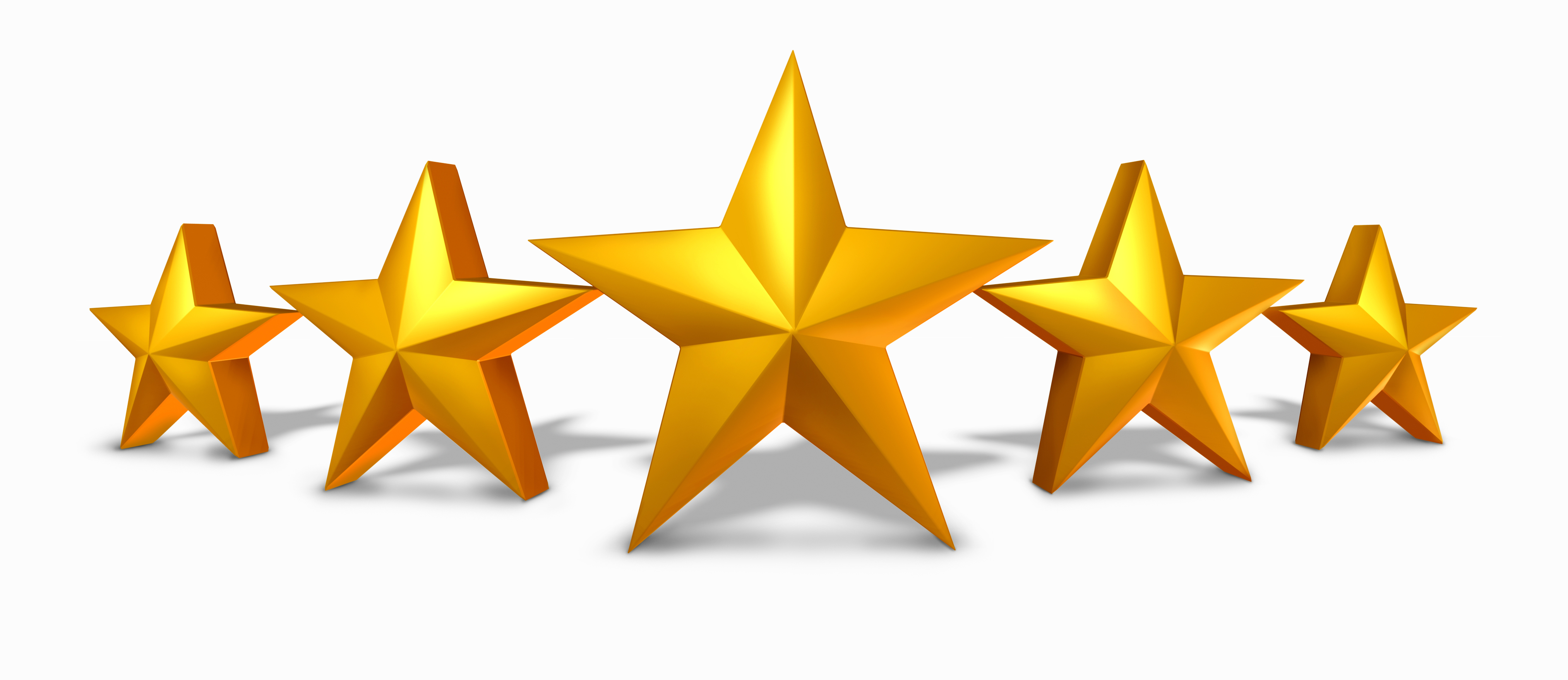 Love my new mattress!  kate mcdermott Google Review 12/31/19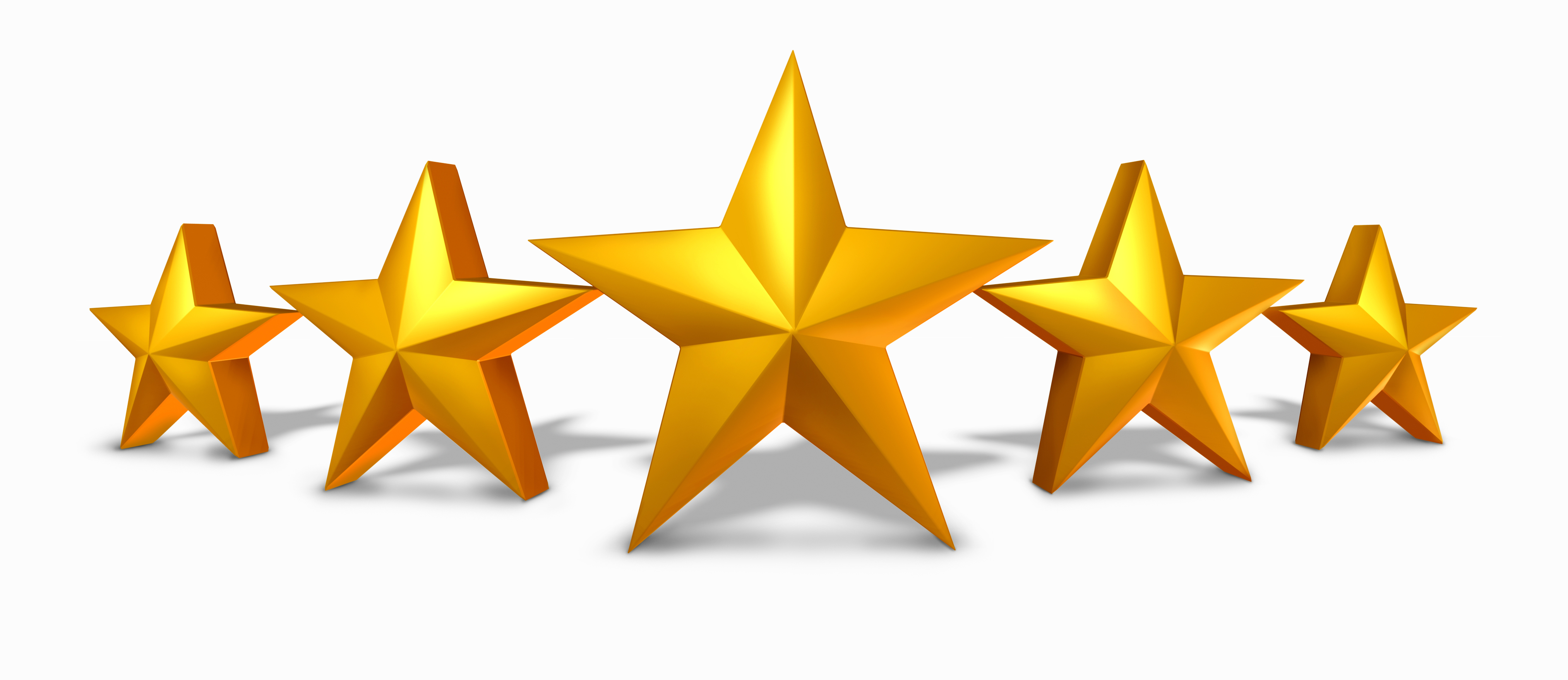 We had a great experience here. We had researched ahead of time what we were looking for and what questions we had and Cindy led us to what we wanted, answering all of our questions before we even had a chance to ask them! She was very helpful and we can't wait for our new mattress to arrive! Robert Wilson  Google Review 12/31/19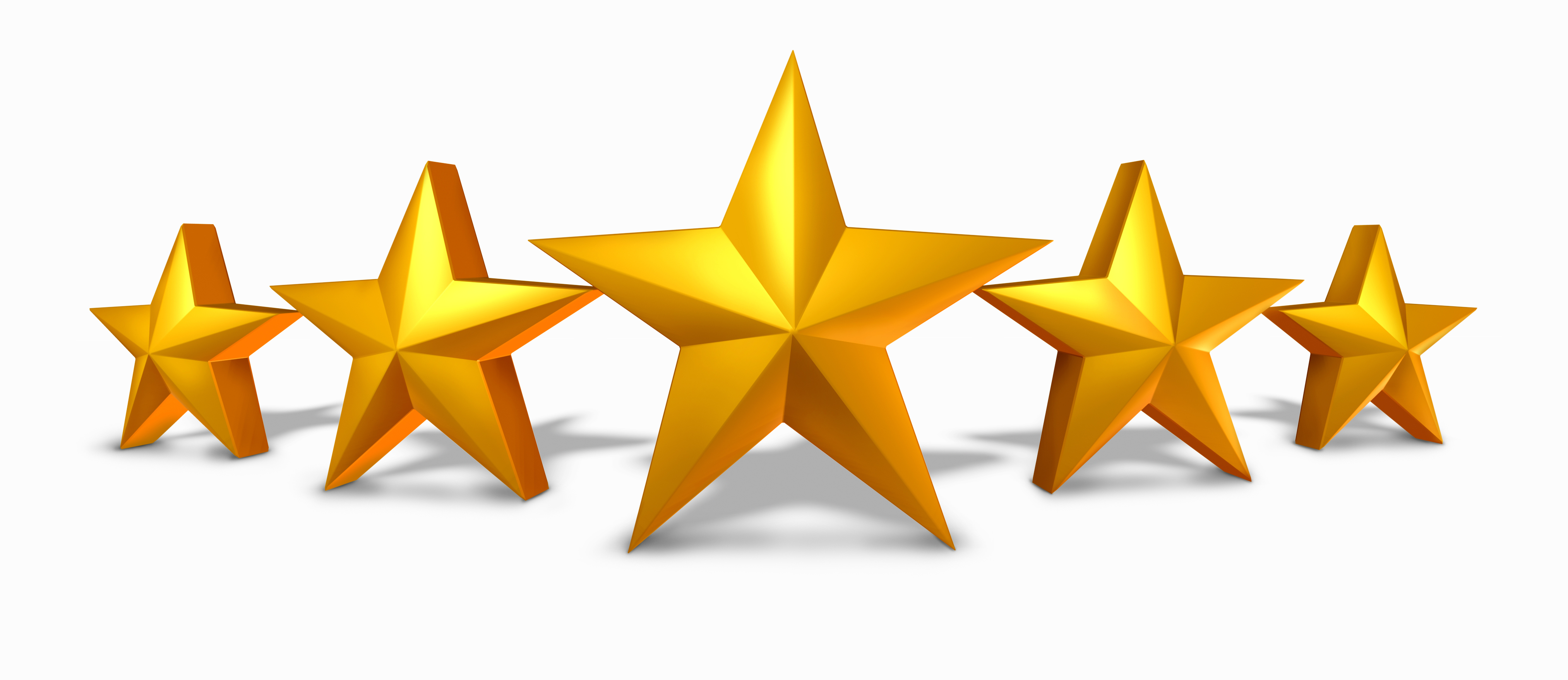 This is my second Lebeda purchase for myself and my family have been Lebeda sleepers for many years. If you want comfort, quality and durability then Lebeda is for you. The delivery guys were super nice, on time and willing to make sure I was satisfied. S Otting Google Review 12/29/19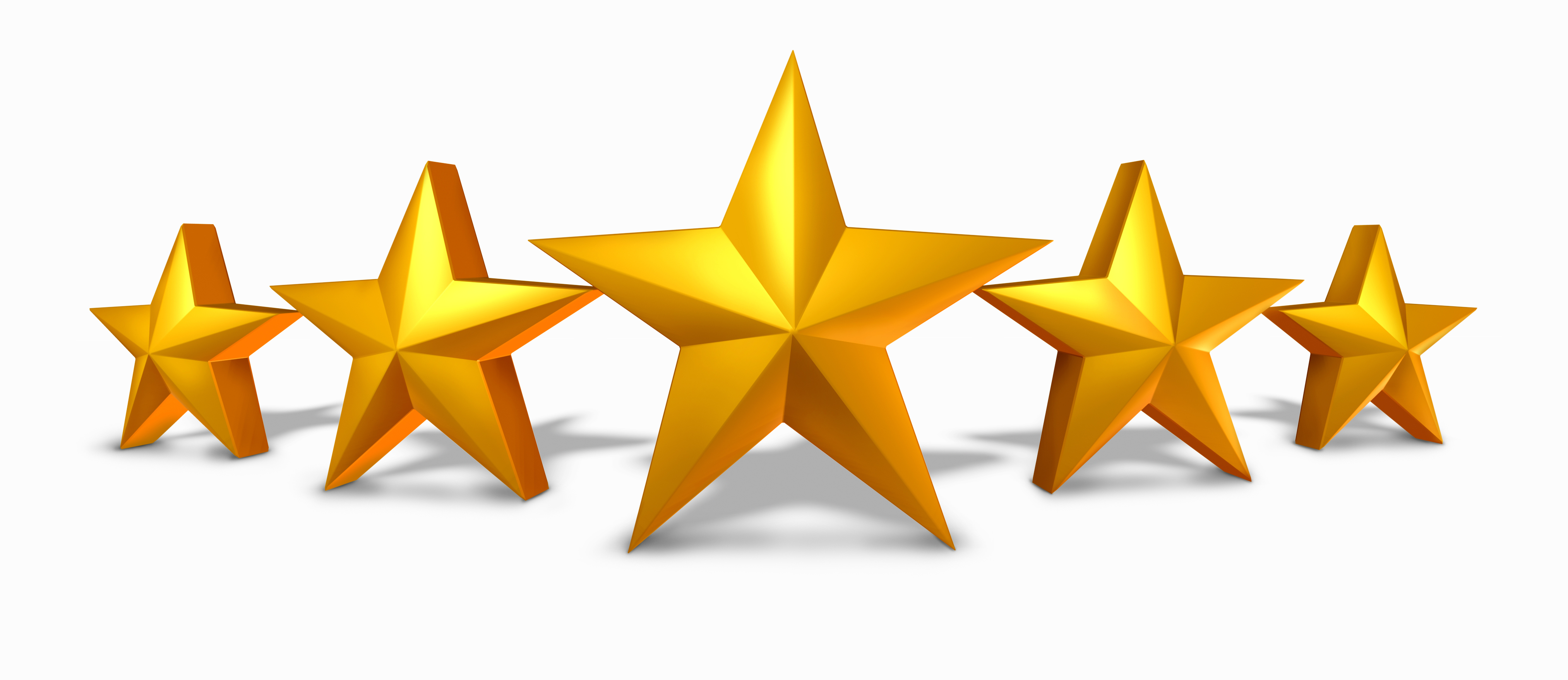 We purchased a mattress at Lebeda 20 years ago, and now that it's time to replace it, we knew that the only place we would buy it from was Lededa! Clint was awesome to work with, and most importantly very knowledgeable about different styles, and lastly no pressure sales. Wouldn't buy a mattress anywhere else, highly recommend. Thanks for the pleasant experience. David Corso Google Review 12/28/19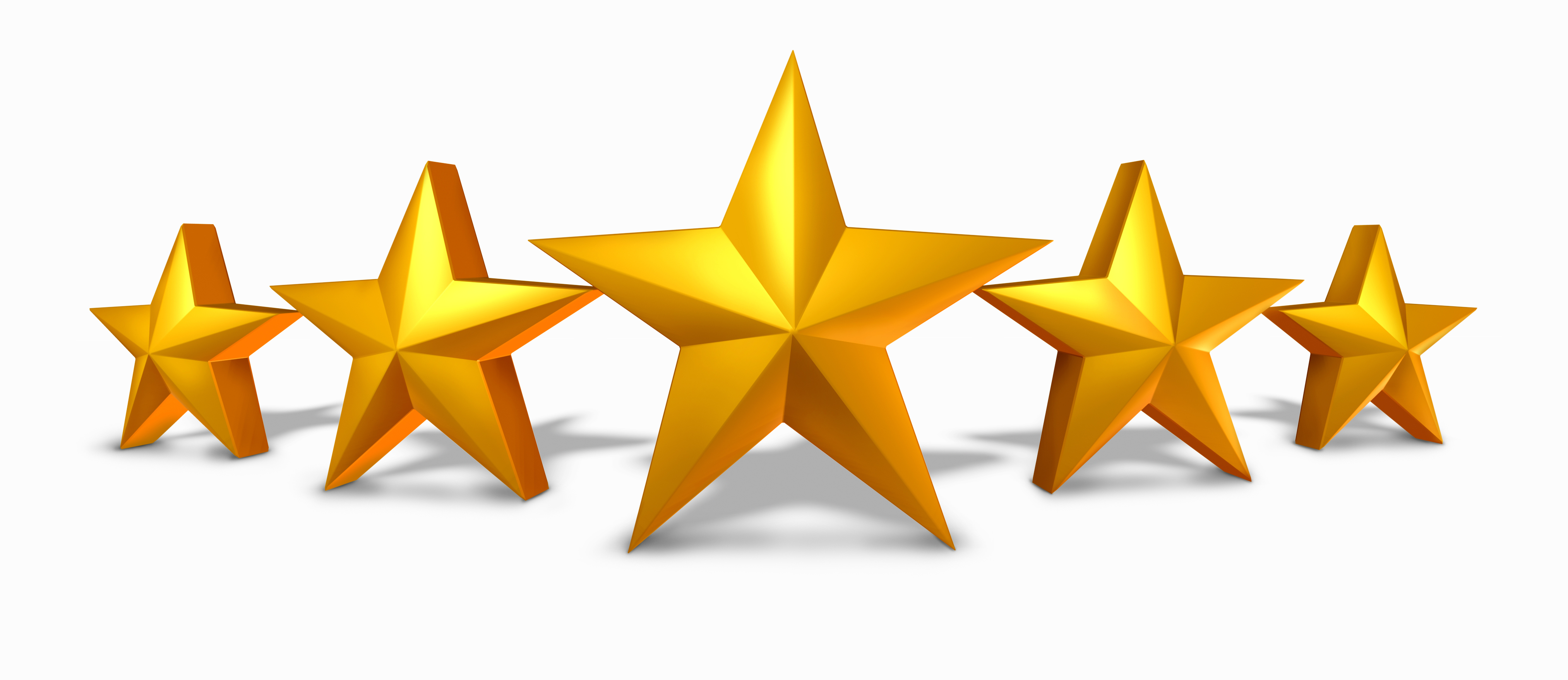 Great service, product knowledge & a fun buying experience Mary Clark Google Review 12/28/19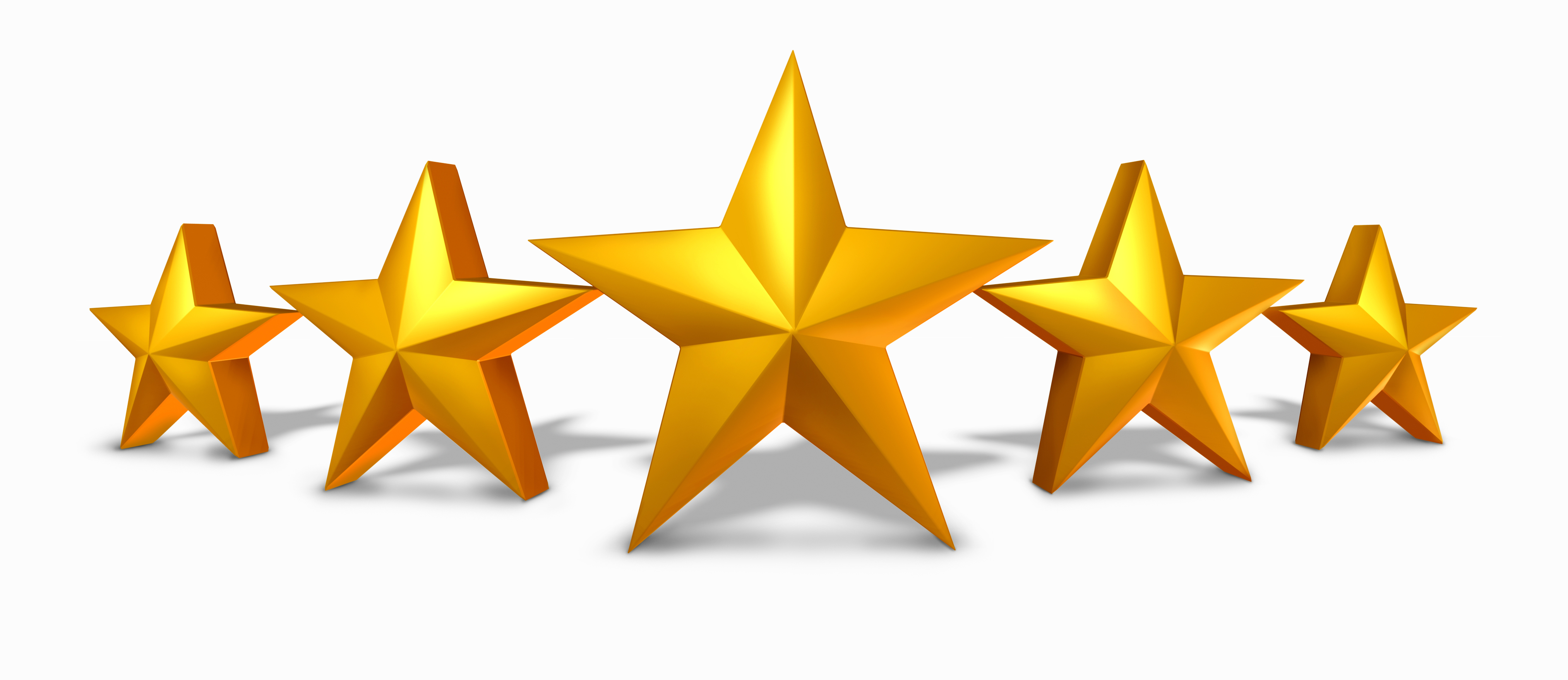 Very helpful and attentive. Provided guidance and expert knowledge to help us buy the right mattress.  Jason Ruyle Google Review 12/27/19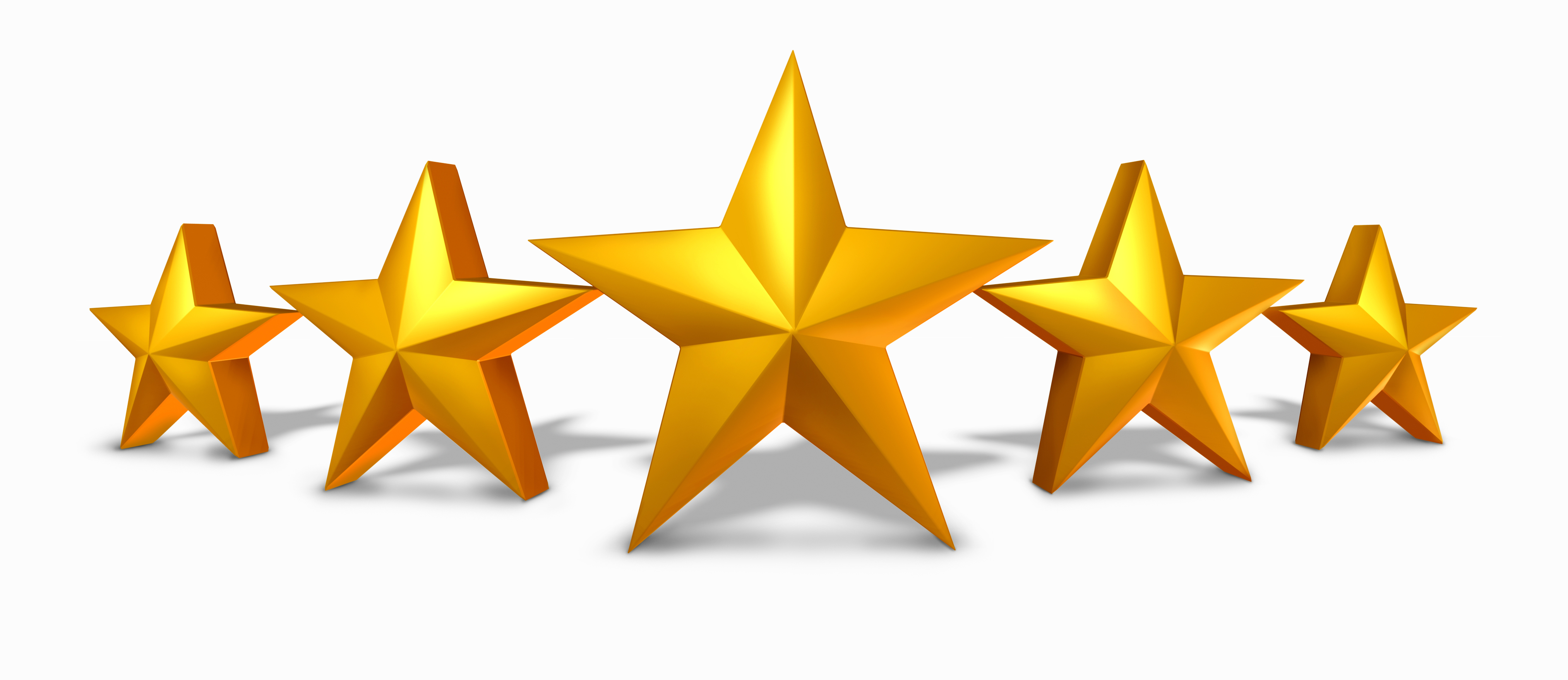 The staff was amazing Clint showed us exactly what we needed . We bought the first mattress we sat on. Great place!! Michael Rodgers Google Review 12/24/19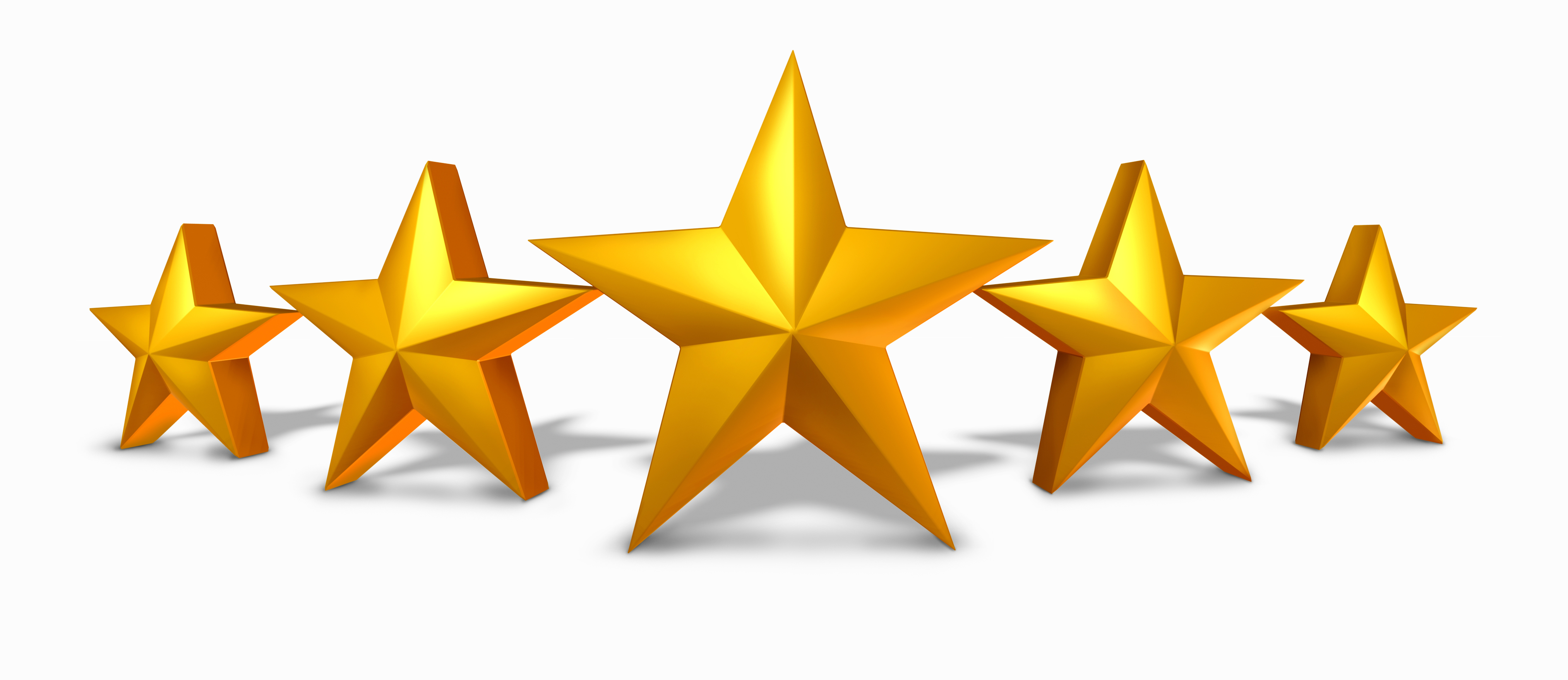 Sales lady was very helpful and product was excellent. Delivery men were great!! Daniel Kamm Google Review 12/23/19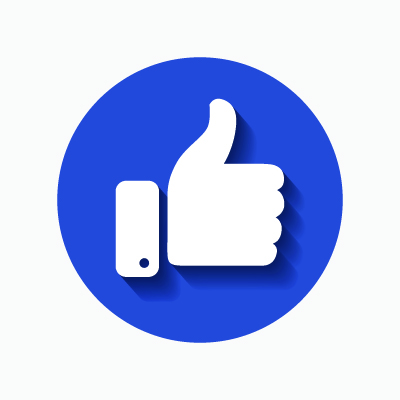 I have been purchasing Lebeda Mattresses for over 25years and they been outstanding. Wouldn't buy anything different!! John Beckley Facebook recommendation December 20 ·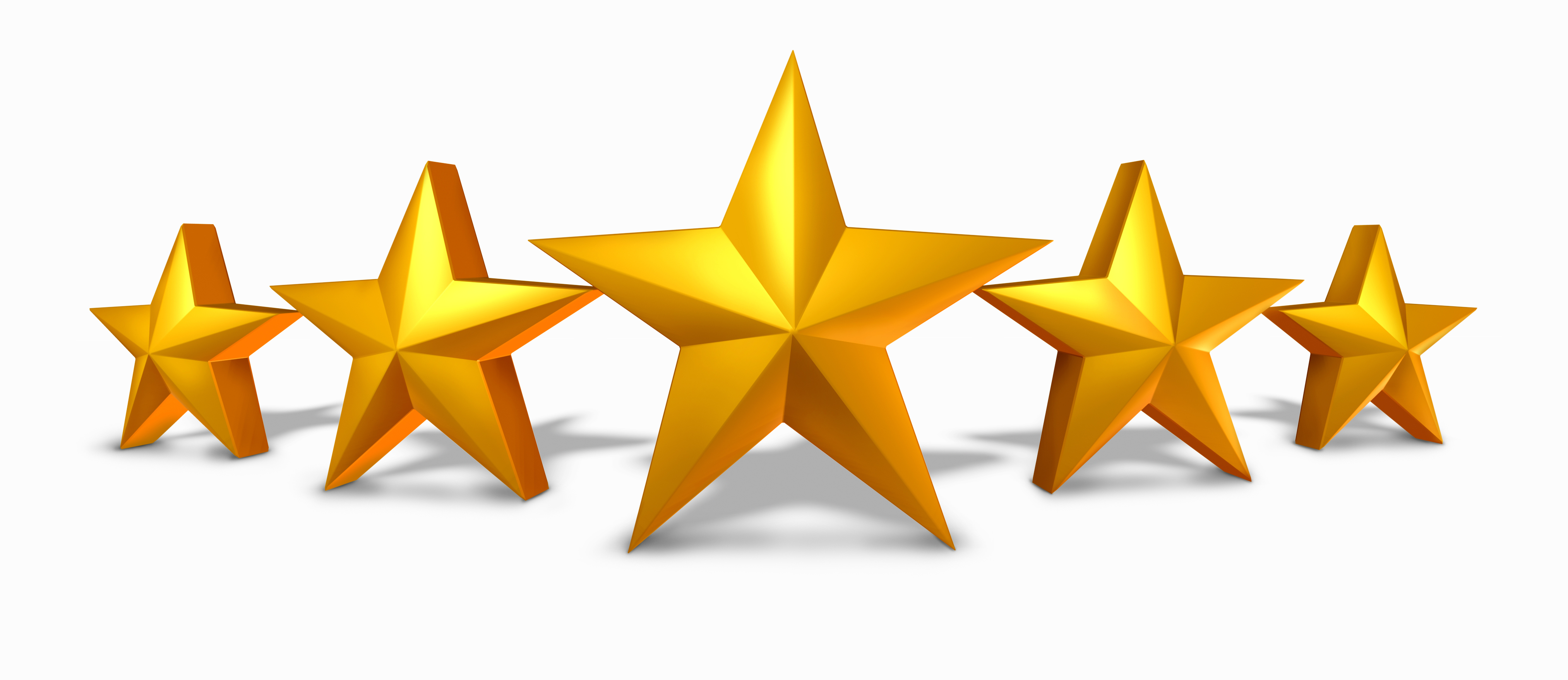 Clint Zastrow is the best – he asked me a lot of pertinent questions to understand what I was looking for and gave me several options. I bought right on the spot – there was no reason to look elsewhere. He's very customer service oriented and truly wants his customers to be happy with their purchase. Uji Buji Google Review 12/20/19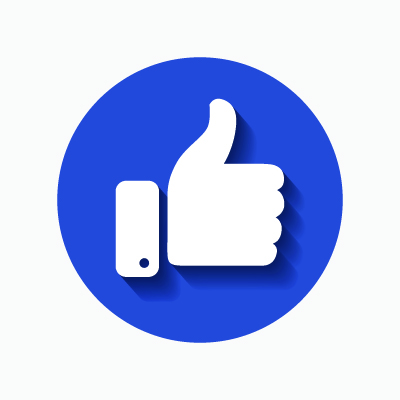 Brian was super knowledgeable and friendly! Raymond Harre Facebook recommendation December 19  ·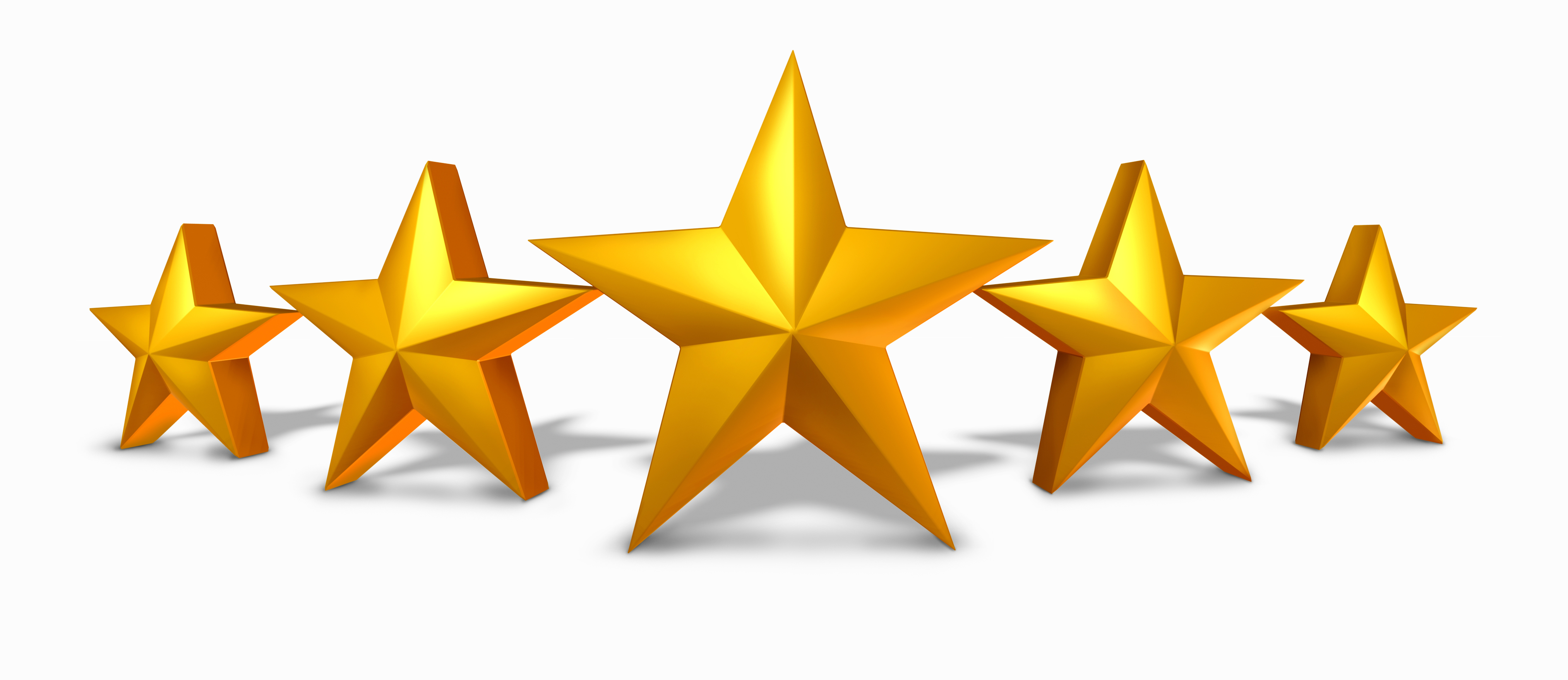 Great customer service, very polite and helpful. Jovani Morquecho Google Review 12/19/19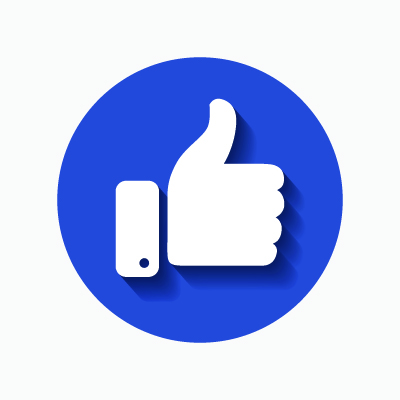 Cindy was so professional and understood everything  great about the product levels.  Thank you Cindy!  Dan Fitzpatrick Facebook recommendation December 15.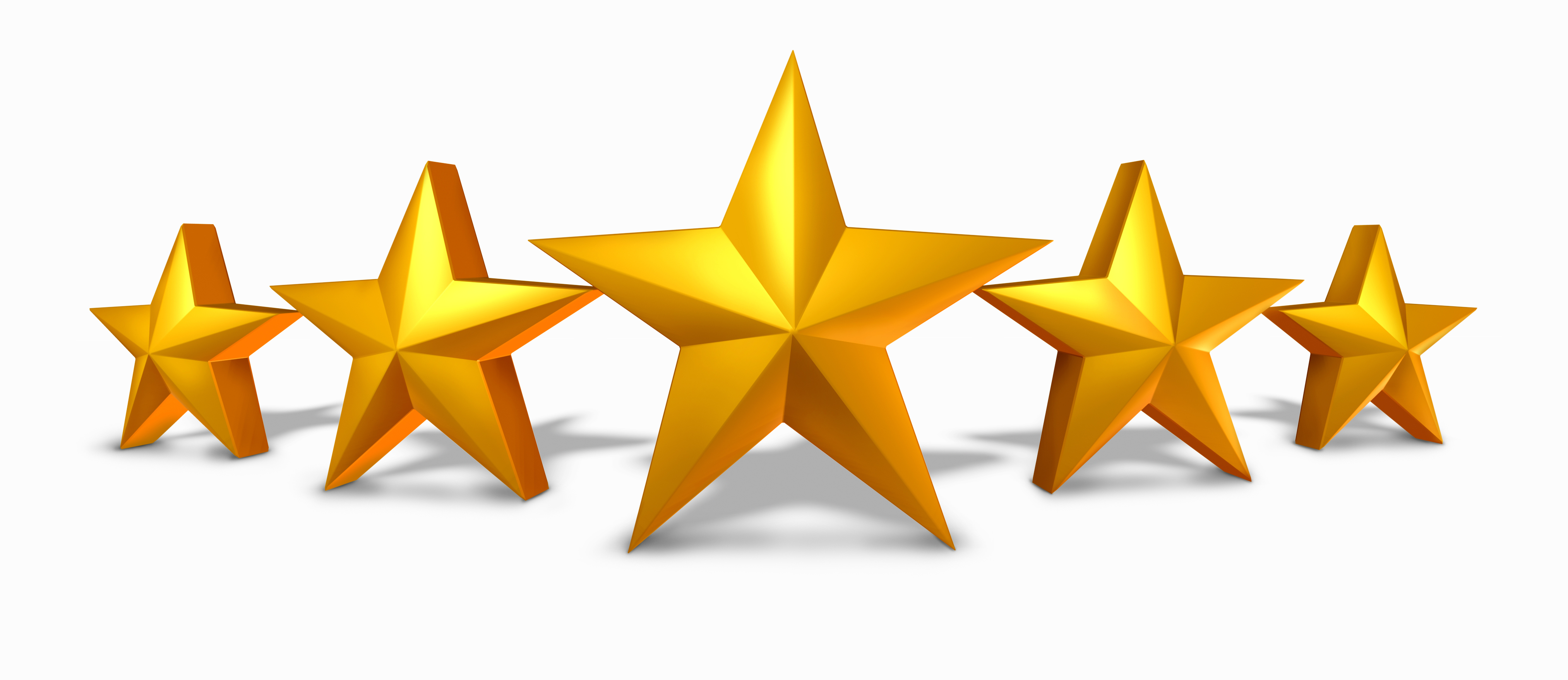 Just had another great experience with Lebeda. Taylor at the Ankeny store was very helpful and focused more on making sure I got my questions answered and was satisfied, than just making a sale. It sure helped to make the decision easier. Great Job!! Thank You!! G C Google Review 12/14/19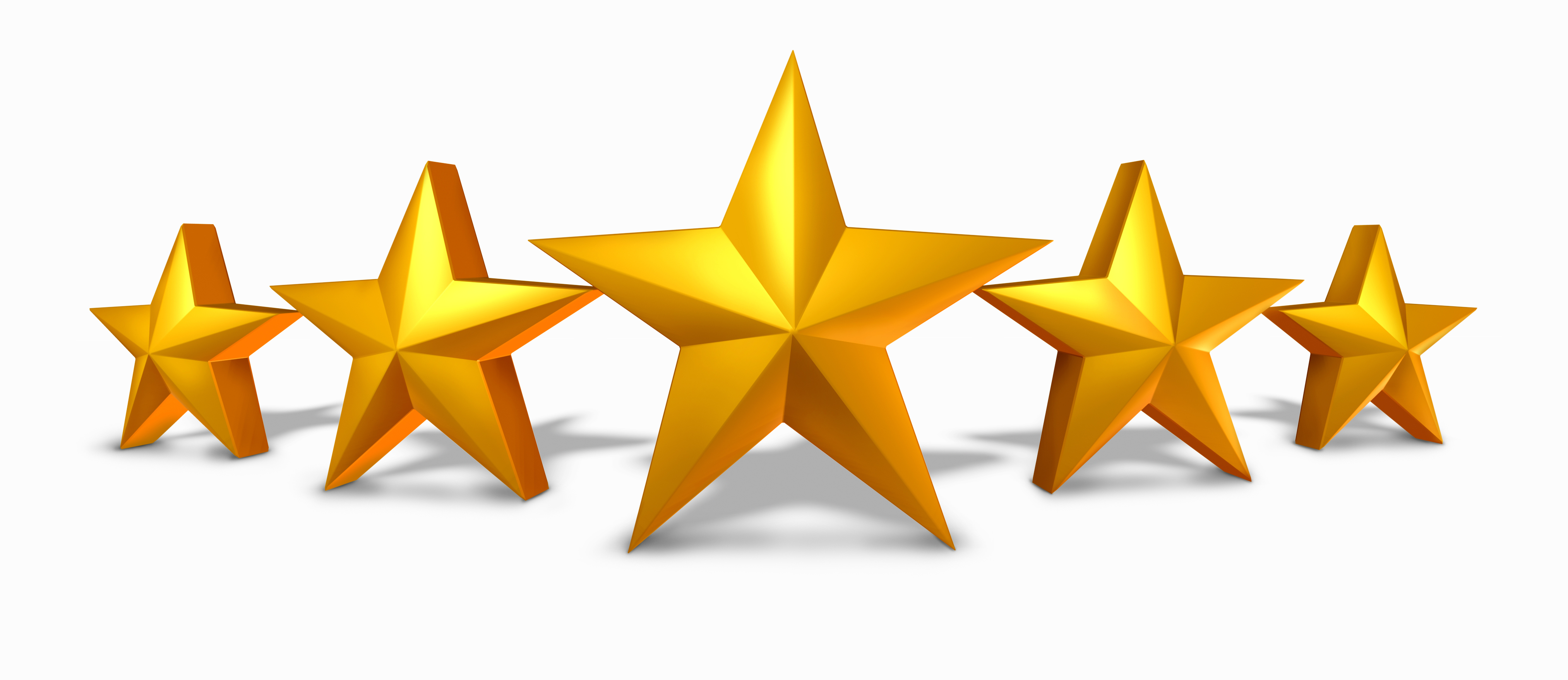 Always friendly service. We love our bed and just bought new pillows. If you're in the market for a new bed stop and see Clint. Mark Robe Google Review 12/12/19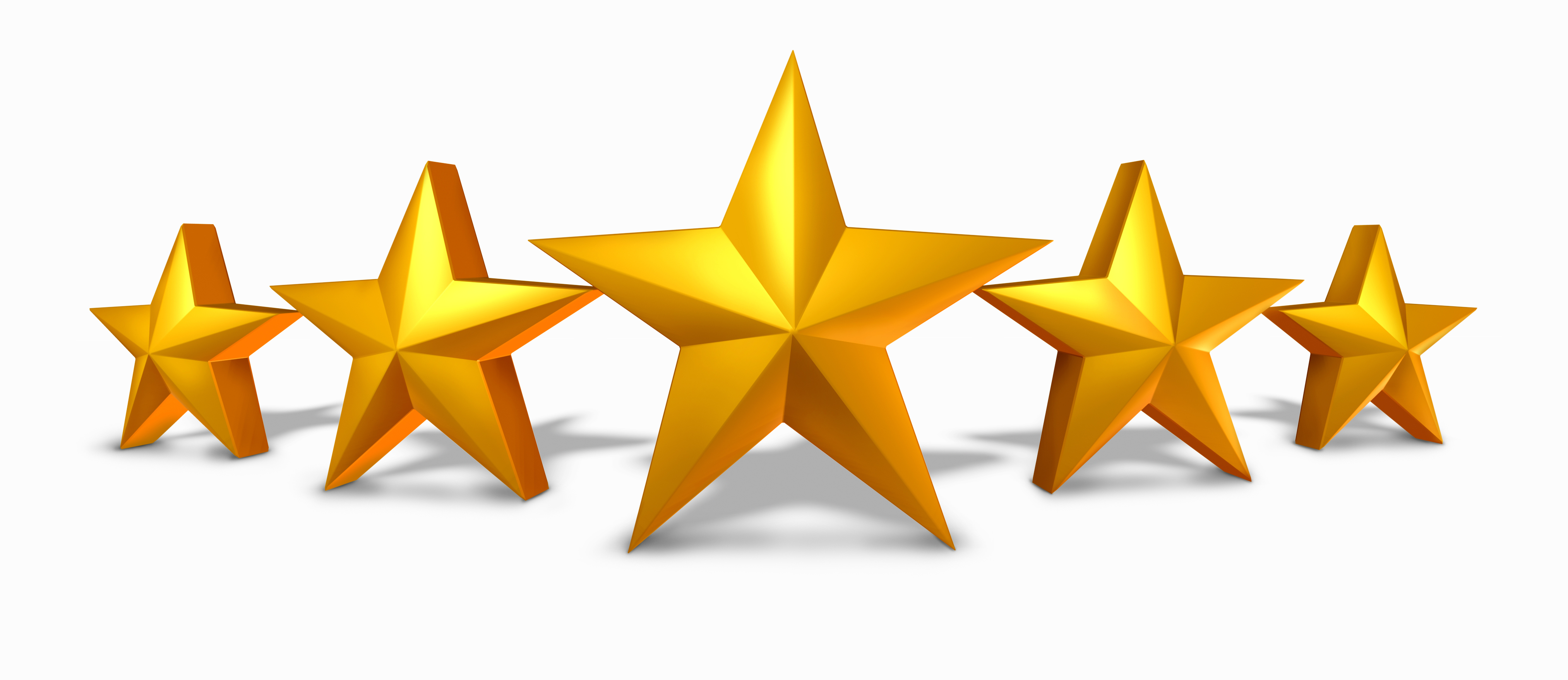 Both times I was in the store trying to figure out which model etc I wanted Kent was amazing. He answered all my questions, along with recommendations for the type of bed I was looking for. I also had a phone conversation regarding some questions with Dan the manager. My entire experience was great. I would highly recommend Lebeda. I had a Lebeda bed several years ago and decided I wanted to try a Tempurpedic, bad decision on my part. I'm back to the Lebeda. Also the guys who delivered my new bed was very respectful and professional. Mike and Jessie, thanks for your good customer service. Tammy J Google Review 12/11/19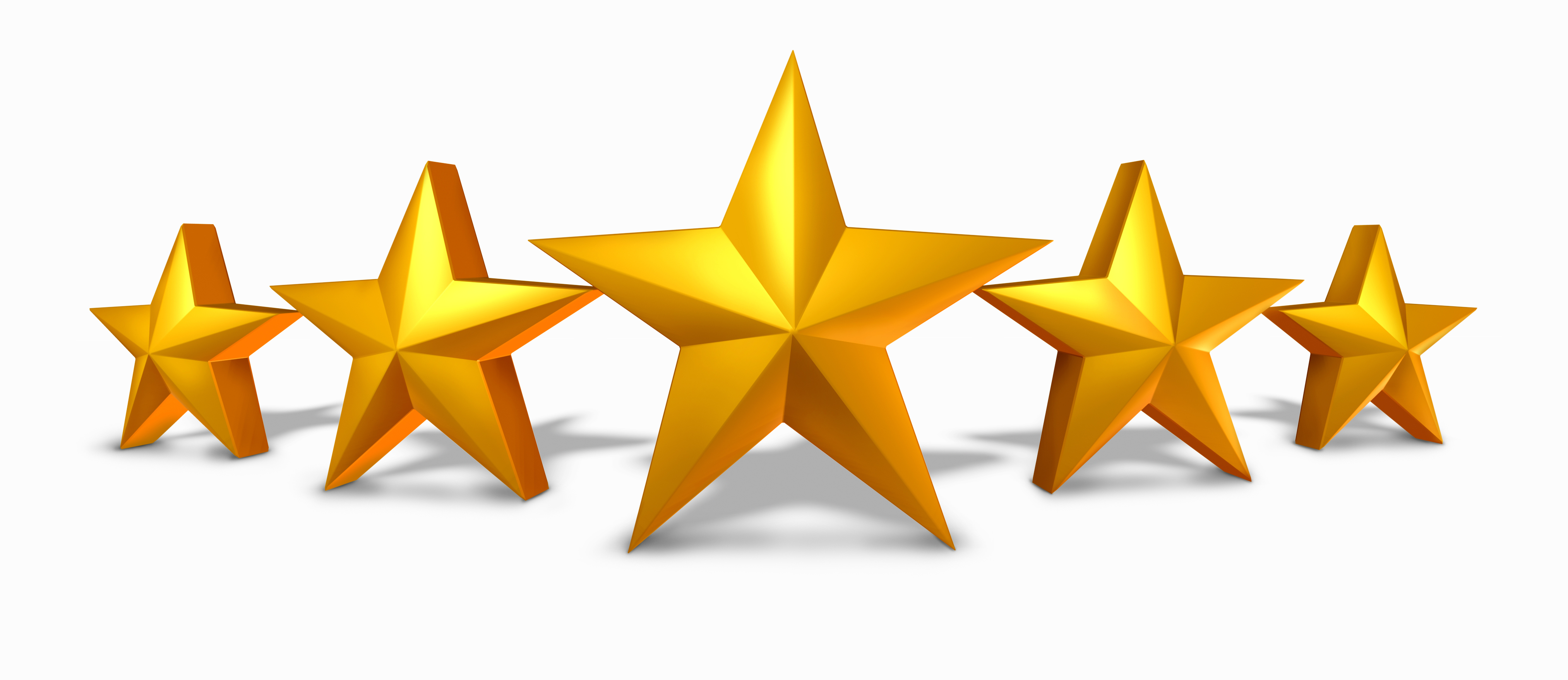 We bought the Eclipse 2 king we love it so far Taylor from the Ankeny Store was very easy to deal with. Very good customer service no pressure to make a sale! Mahlon Kurtz Google Review 12/10/19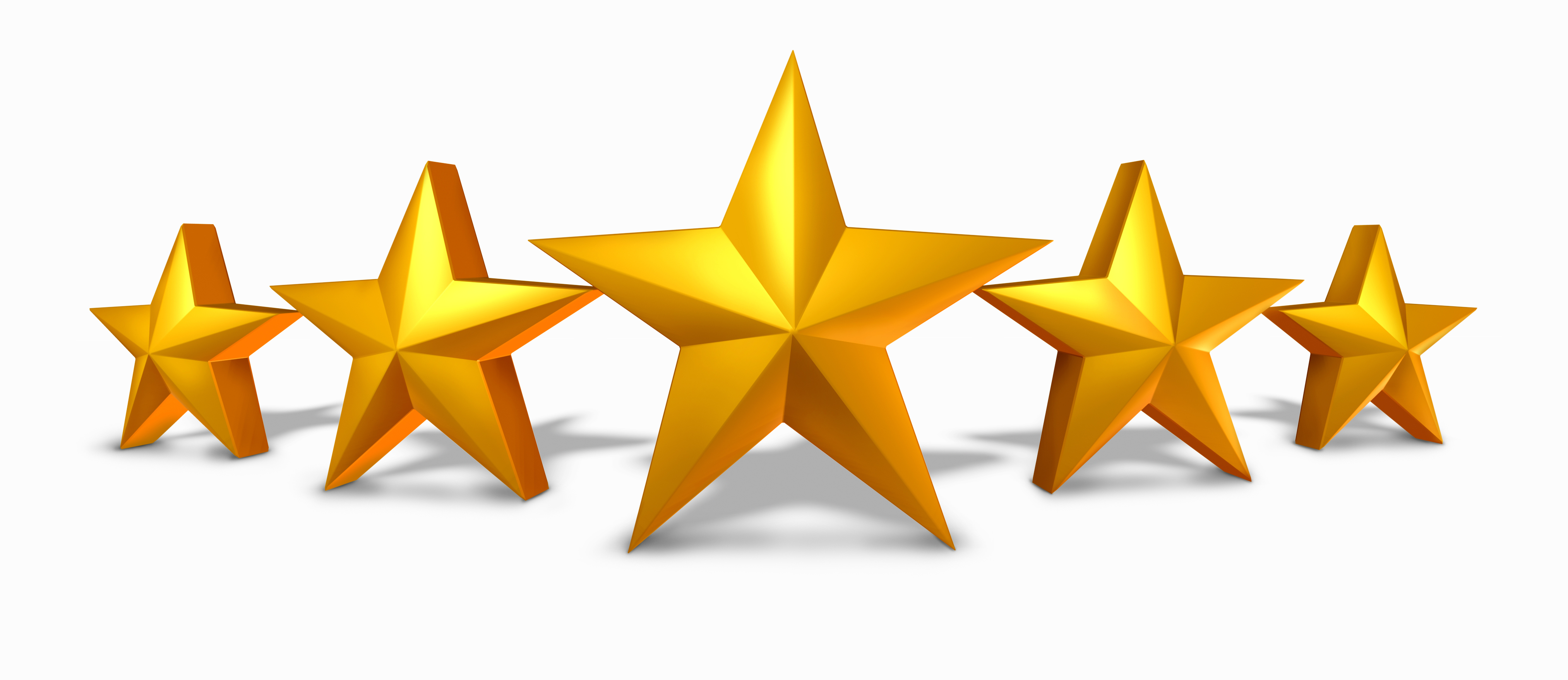 Love Lebeda mattresses. Just purchased our 3rd one. Chris at the store was very helpful. Mike and Jessie, the delivery men, were friendly, polite and had our old bed out and the new bed set up in no time. Highly recommend!! Gina Penn Google Review 12/10/19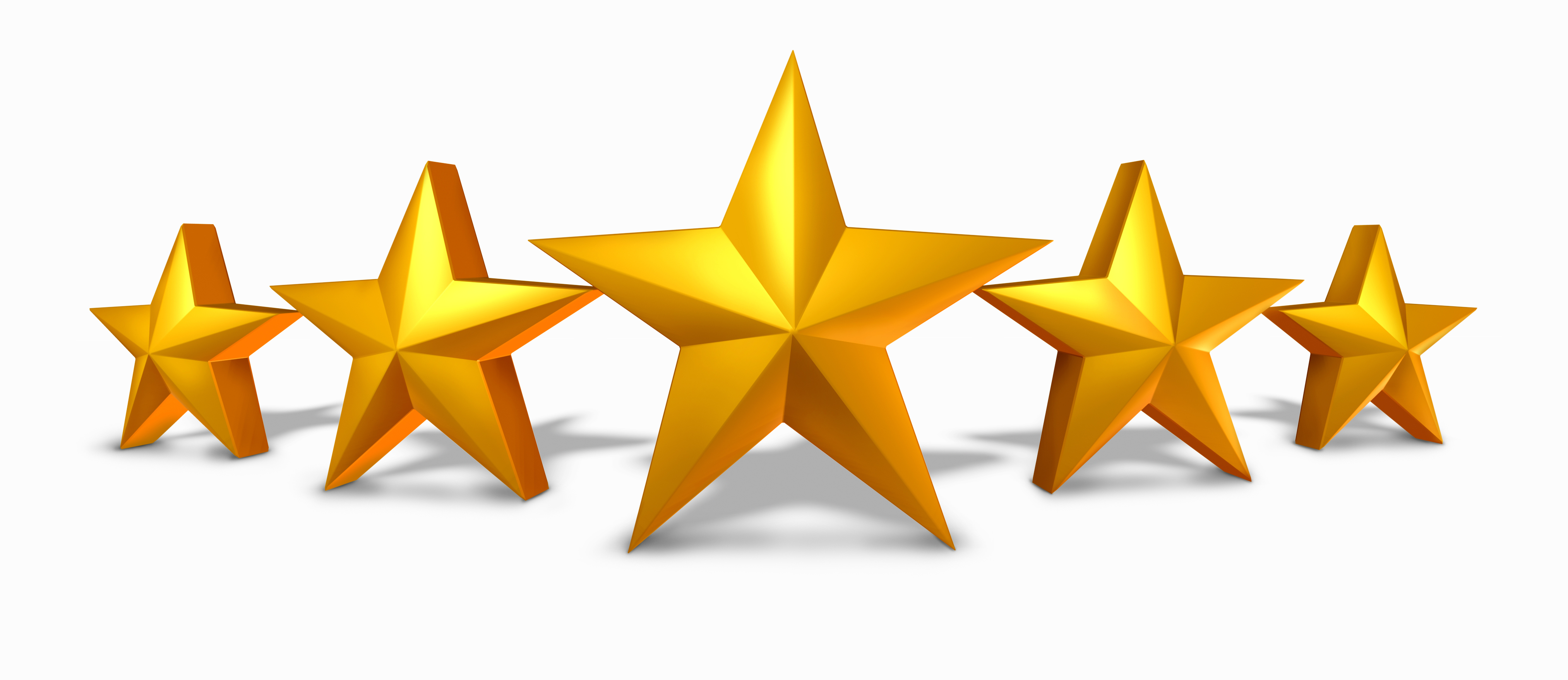 Our experience was most enjoyable (shopping for mattresses is not our idea of fun). We had to purchase 3 mattresses so Angie had her work cut out for her. She was helpful, informative and pleasant. Another sale person might have become impatient with us as we struggled to make up our minds. Angie knows her merchandise and worked hard to give us the very best deal and quality product as possible. It was a pleasure to experience top-notch customer service (a commodity lacking today). And, upon delivery of our master bedroom mattress, we discovered that our 21 year old mattress was originally from Lebeda. You can't get better quality and endurable product than that! Thanks to Angie and Lebeda. Penny Ehlinger Google Review 12/10/19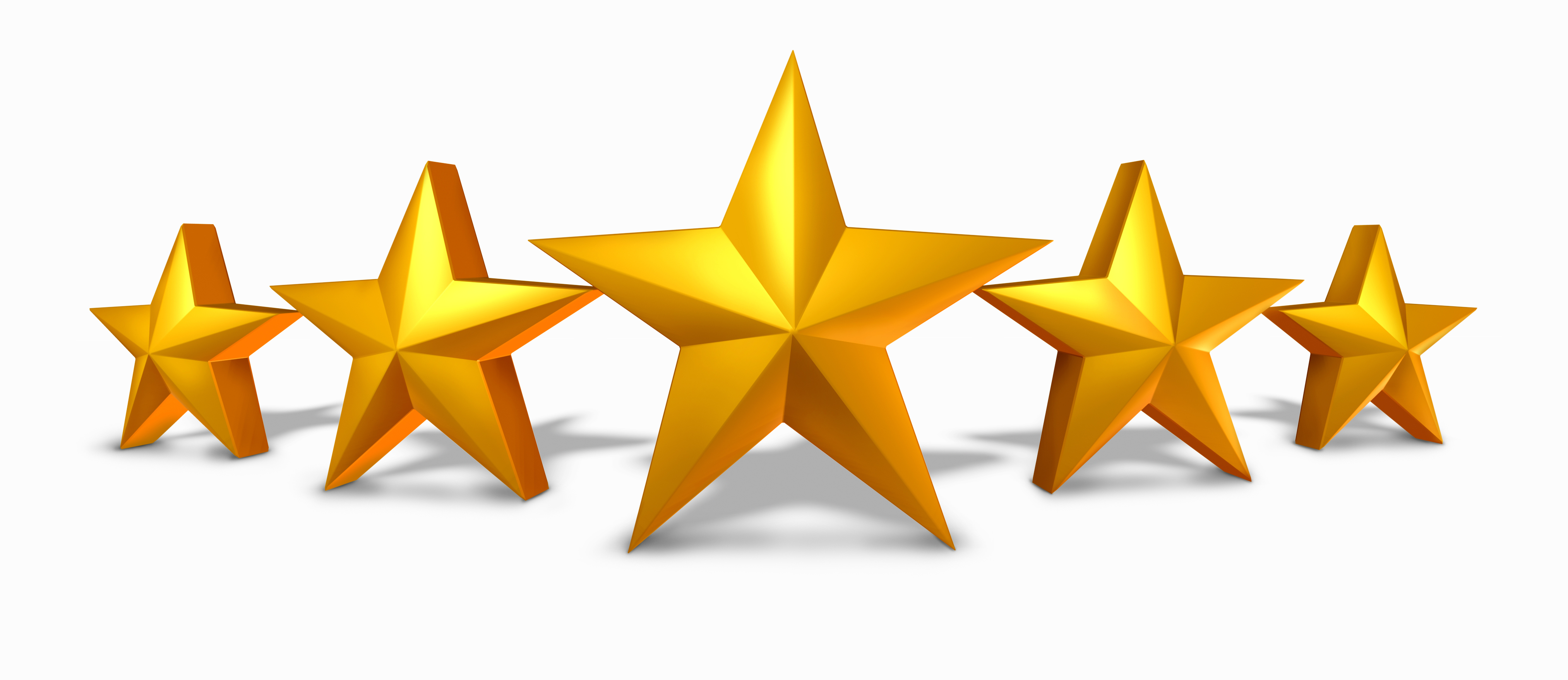 Great service. Quick and easy. Kim Kleinmeyer Google Review 12/8/19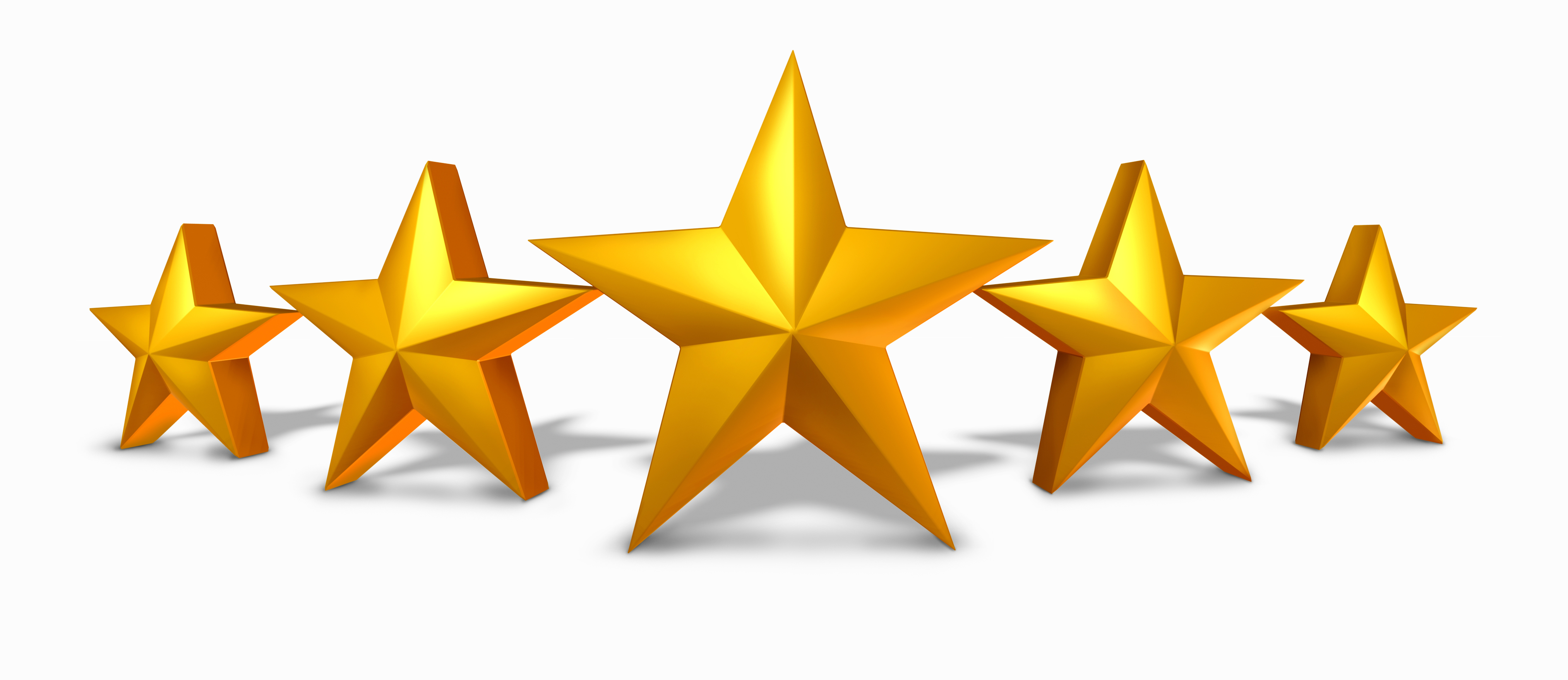 We had a great experience with Clint. He educated us on the differences of each bed we were considering. We ended up purchasing two beds, 1 bed frame and 2 mattress pad protectors. They were delivered in less than 1 week. We appreciated all his help. Lindsey Knapp Google review 12/7/19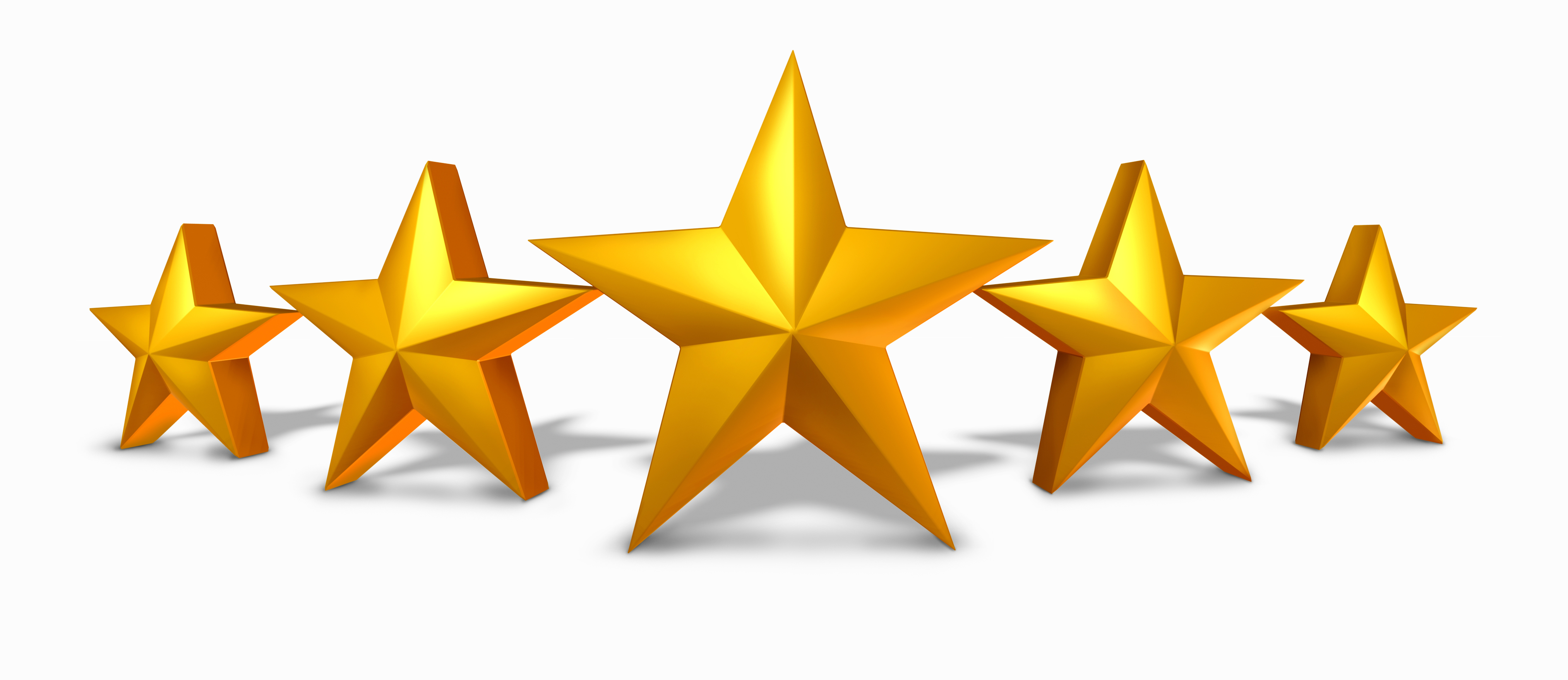 Great customer service. Very helpful and friendly. Brian Aller Google Review 12/7/19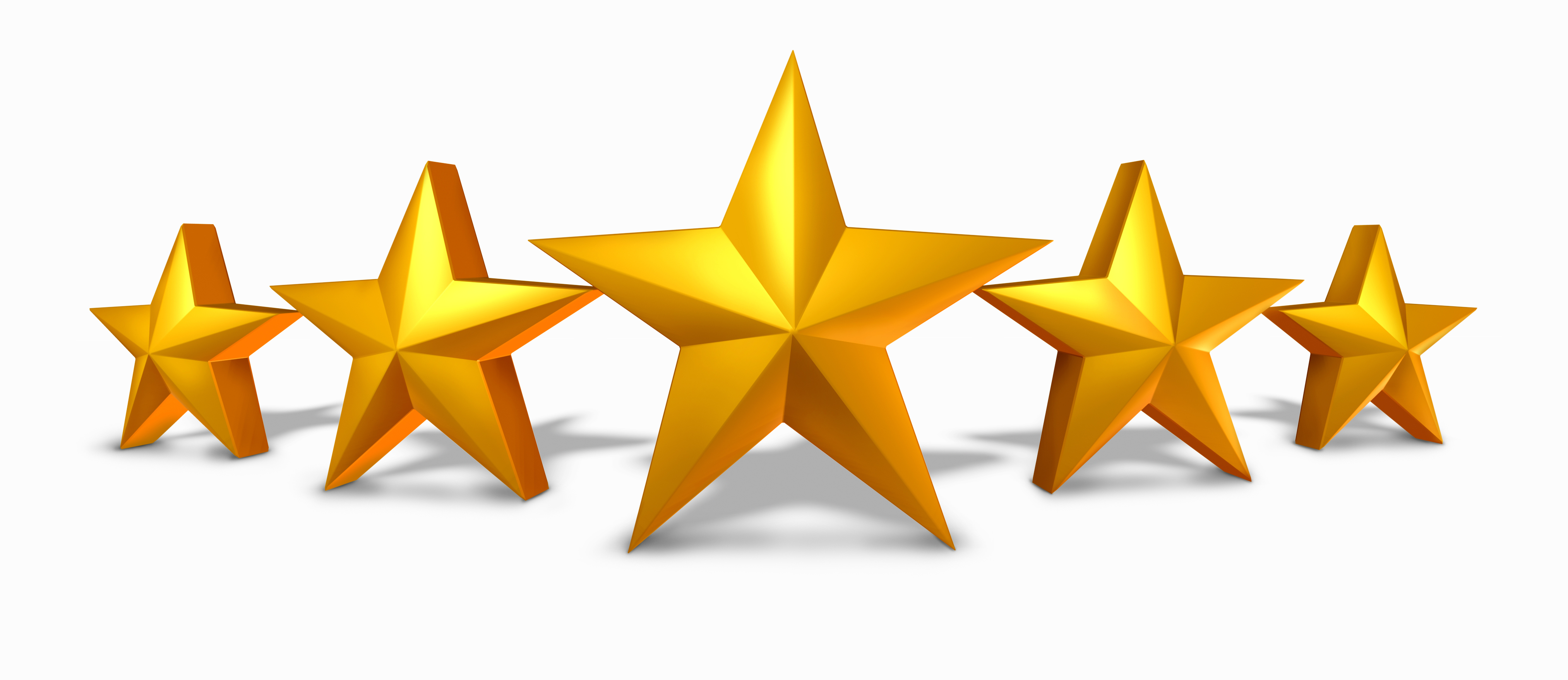 Cindy always does a great job helping us!! Michelle Fowler Google Review 12/7/19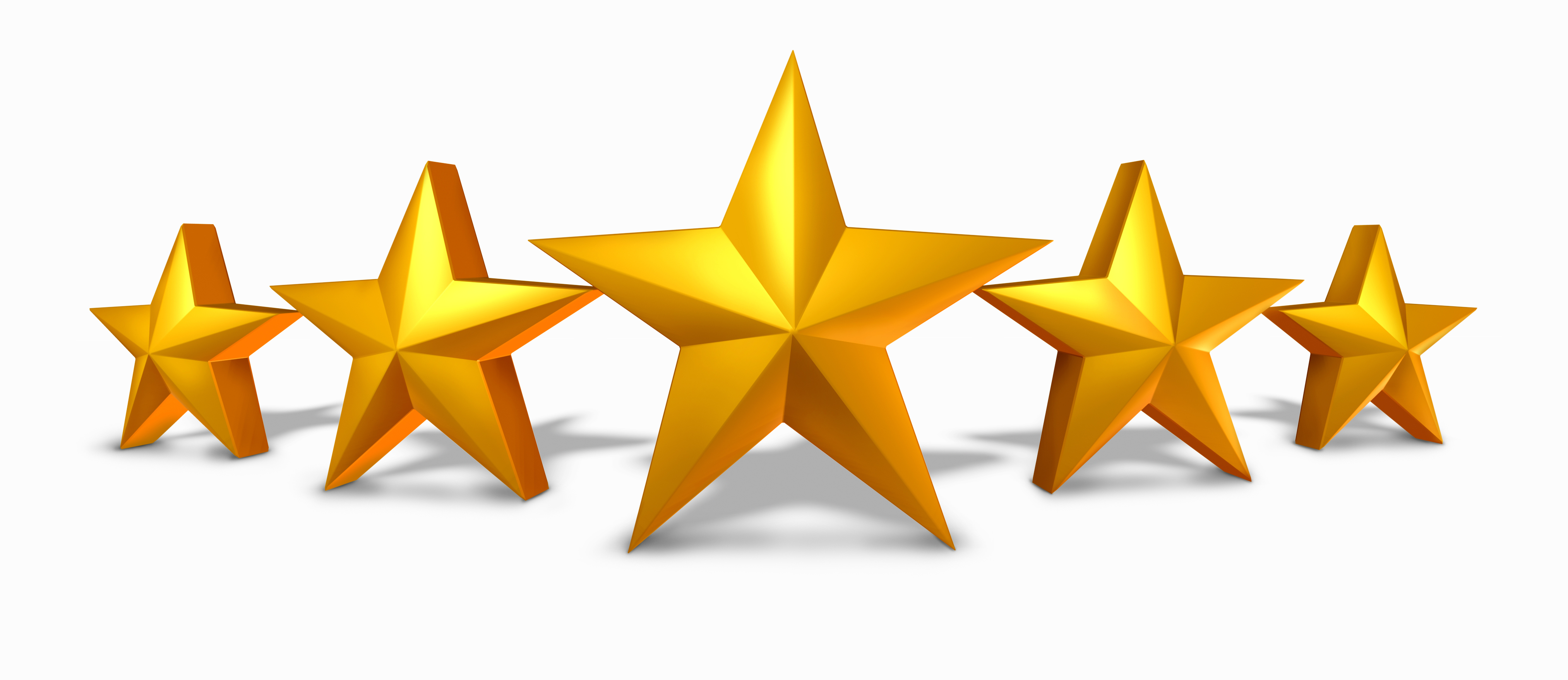 The staff was very informative and helpful in finding the right mattress and setup. They took their time helping us pick out the right set. Lynnette Marks Garrigan Google Review 12/7/19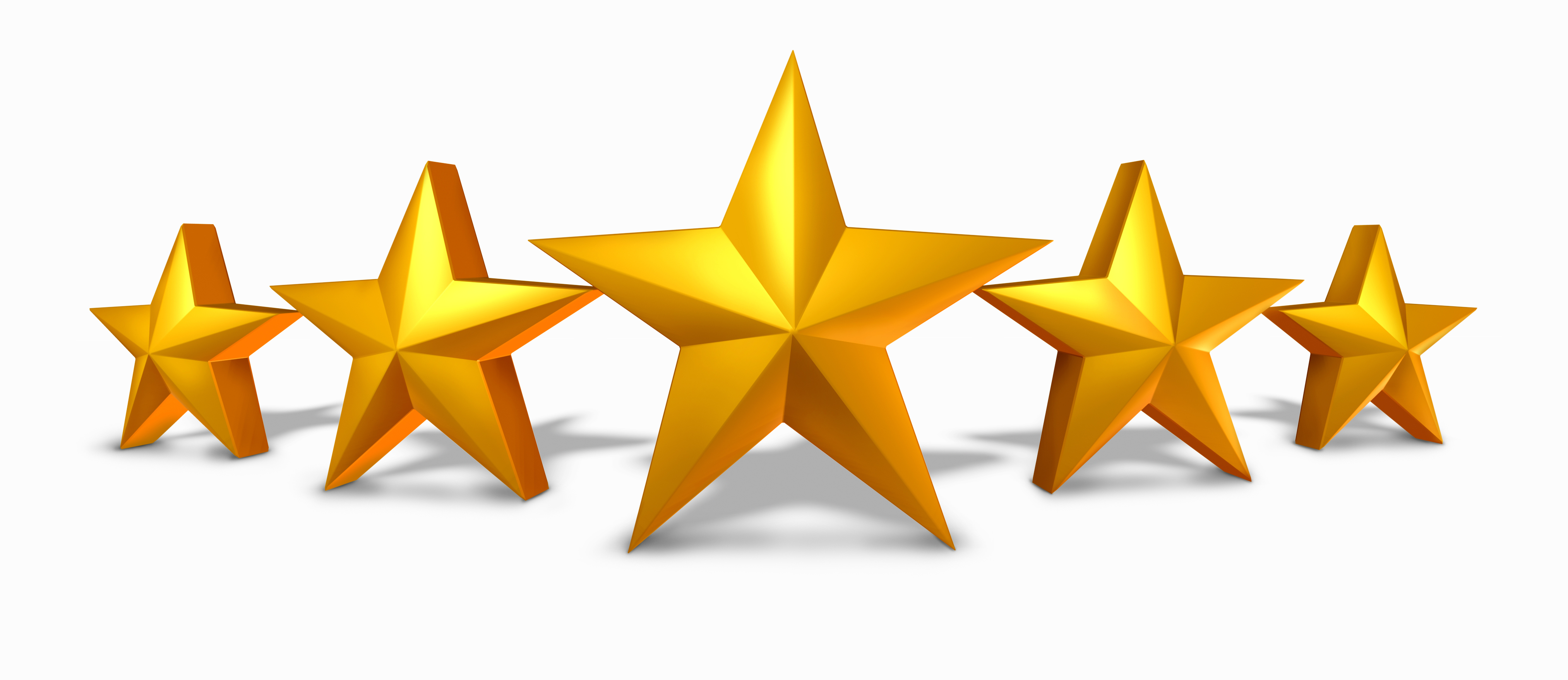 Five years ago we purchased two Aurora Plush 2 mattress sets (one for our master and one for a spare bedroom) from Taylor at Lebeda. I agonized over buying a new mattress because we had been burned in the past with over priced mattresses "from the other guys" that sag in the middle in no time at all. The Lebeda mattresses are wonderful! They are flippable and we flip them on a regular basis so they wear evenly. My back requires a firm mattress and the mattress we sleep on every night is just as firm today as the day we got it. The news just keeps getting better, folks, because these mattresses are MADE IN IOWA!!! If you want a well made mattress that will last, buy from Lebeda. We will never go anywhere else! Meg Smart Google Review 12/4/19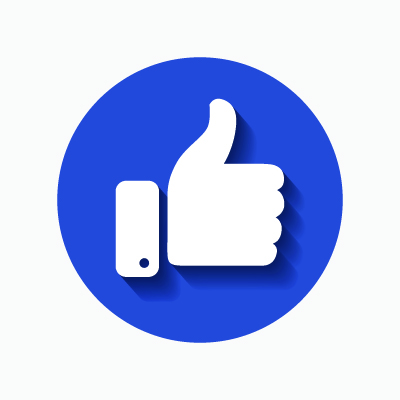 Have bought many mattresses over the years, this company went far beyond the call of duty to satisfy us with the best possible outcome. I would give this company a 5 Star rating. Customer service is #1.  
Craig Long
 Facebook Recommendation 12/2/19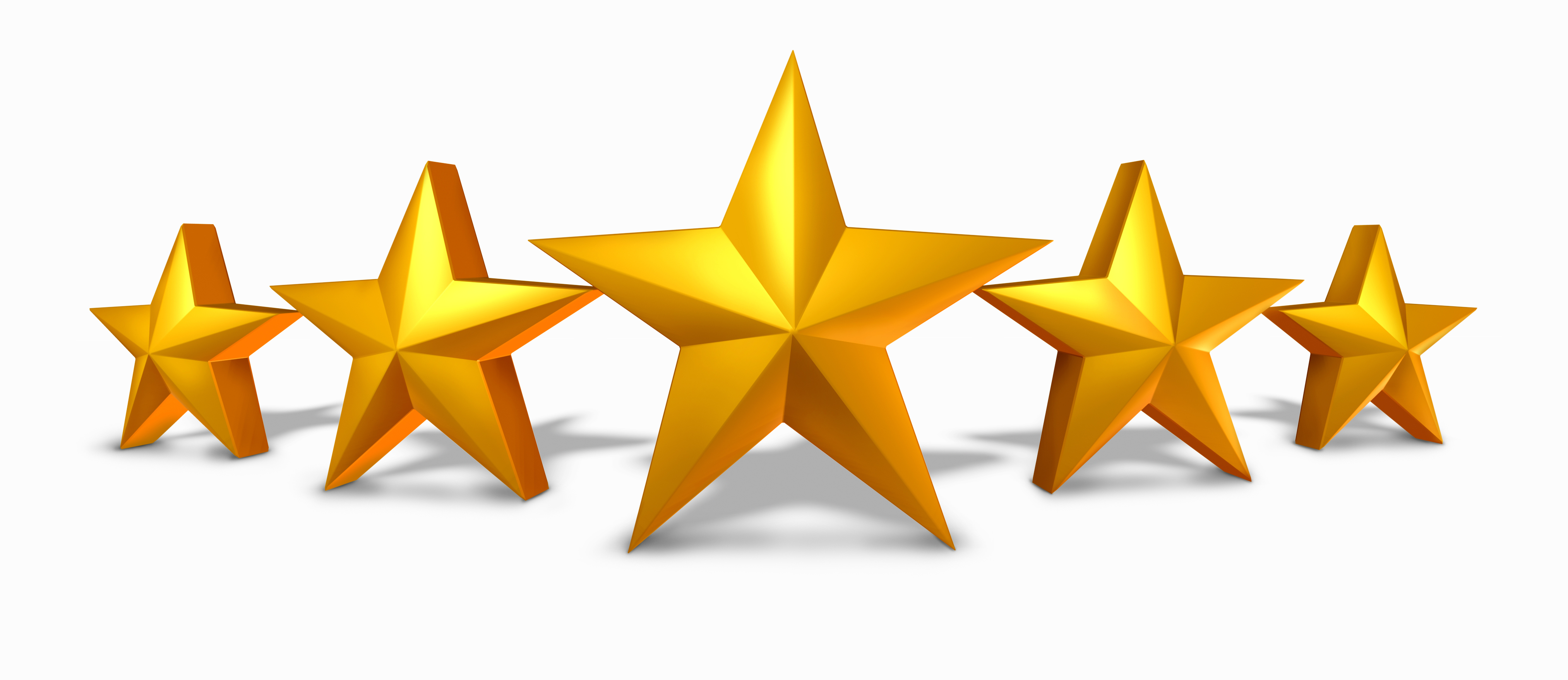 Lisa did a great job explaining what our options are. She really listened to us and made us feel like she really just wants to sleep great! Cheryl Aguilar Google Review 12/2/19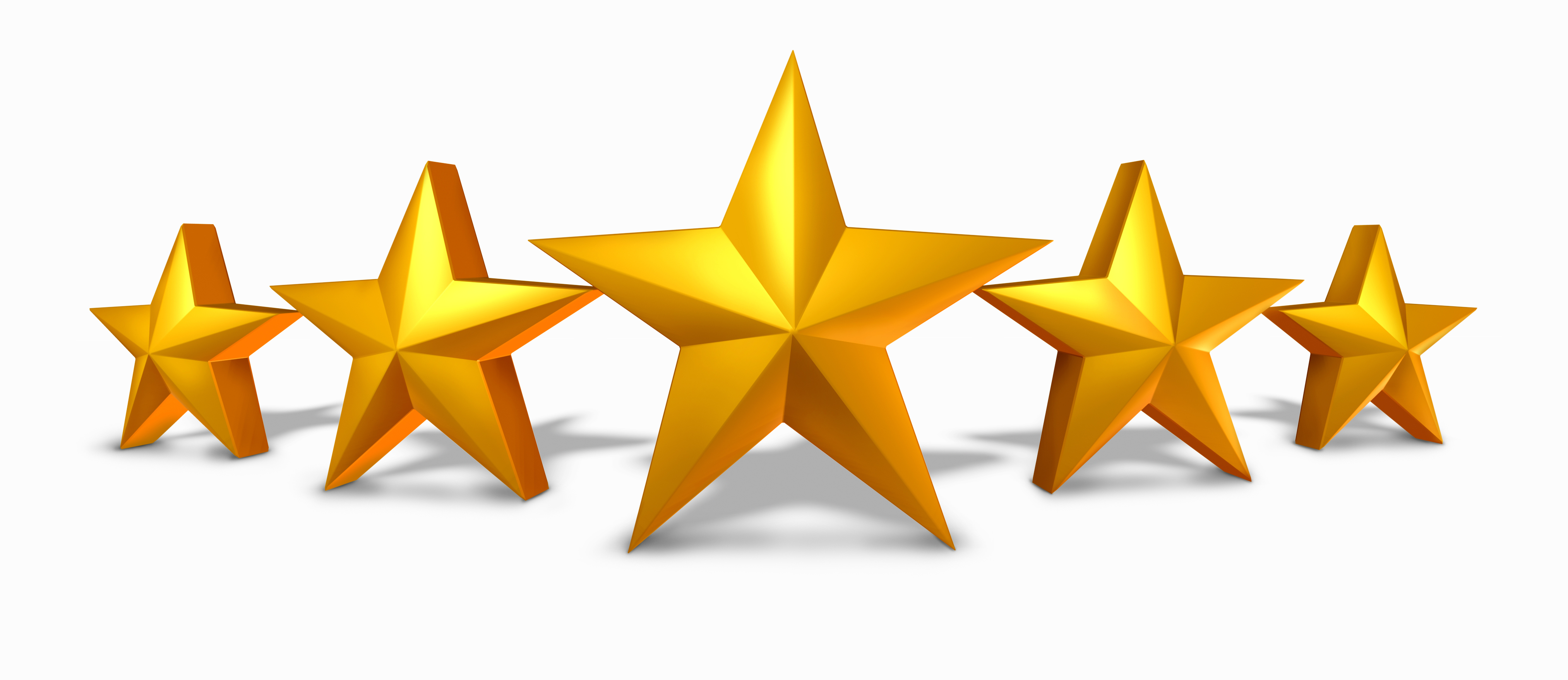 I was very satisfied with the new mattress I bought, the price was competitive and the service was excellent. Angie was able to answer my numerous questions and gave me space to make my own decision without pressure. I highly recommend this store. Dr Humphreys Craig Humphreys Google Review 12/1/19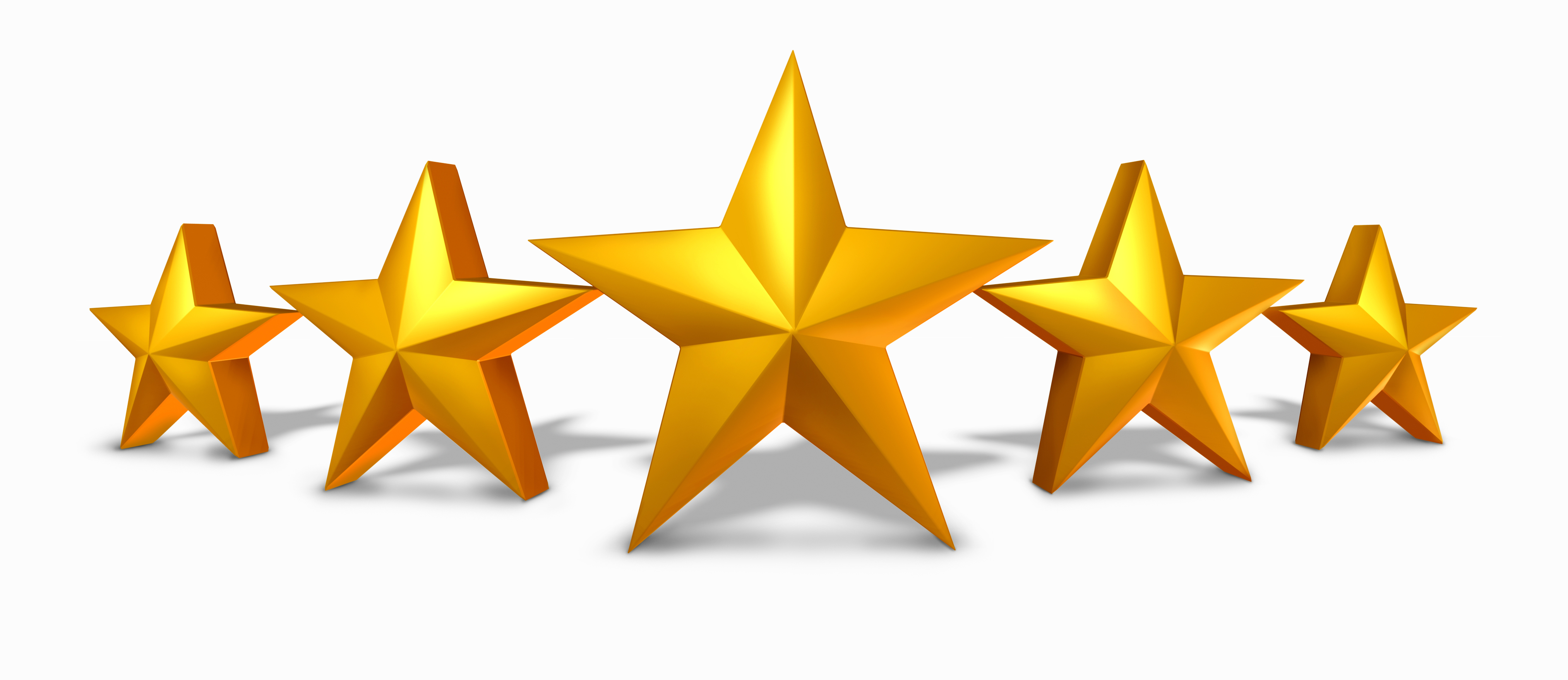 The salesperson at the store was perfect-I cannot remember her name-please look it up and give her a big bonus! We asked to just be left alone for a while we looked around, and we were. Shortly I found a mattress I thought I liked. I voiced my concern for the heavy quilting. She listened carefully to my comments and suggested a mattress. I laid on it, testing positions. It was PERFECT! I have had several nights of wonderful sleep on it, and it truly does seem like "MY" bed! I adore it. We spent a bit more than we had expected, but I feel certain that it was well worth it. The product is wonderful and the lady who helped us choose it was interested and concerned for us to get what we wanted. I would definitely recommend the store to others. We were also very impressed by the speedy delivery and the care in getting our mattress and springs in place. It was all a very positive experience—THANK YOU, LEBEDA! Laurel Starr Google Review 12/1/19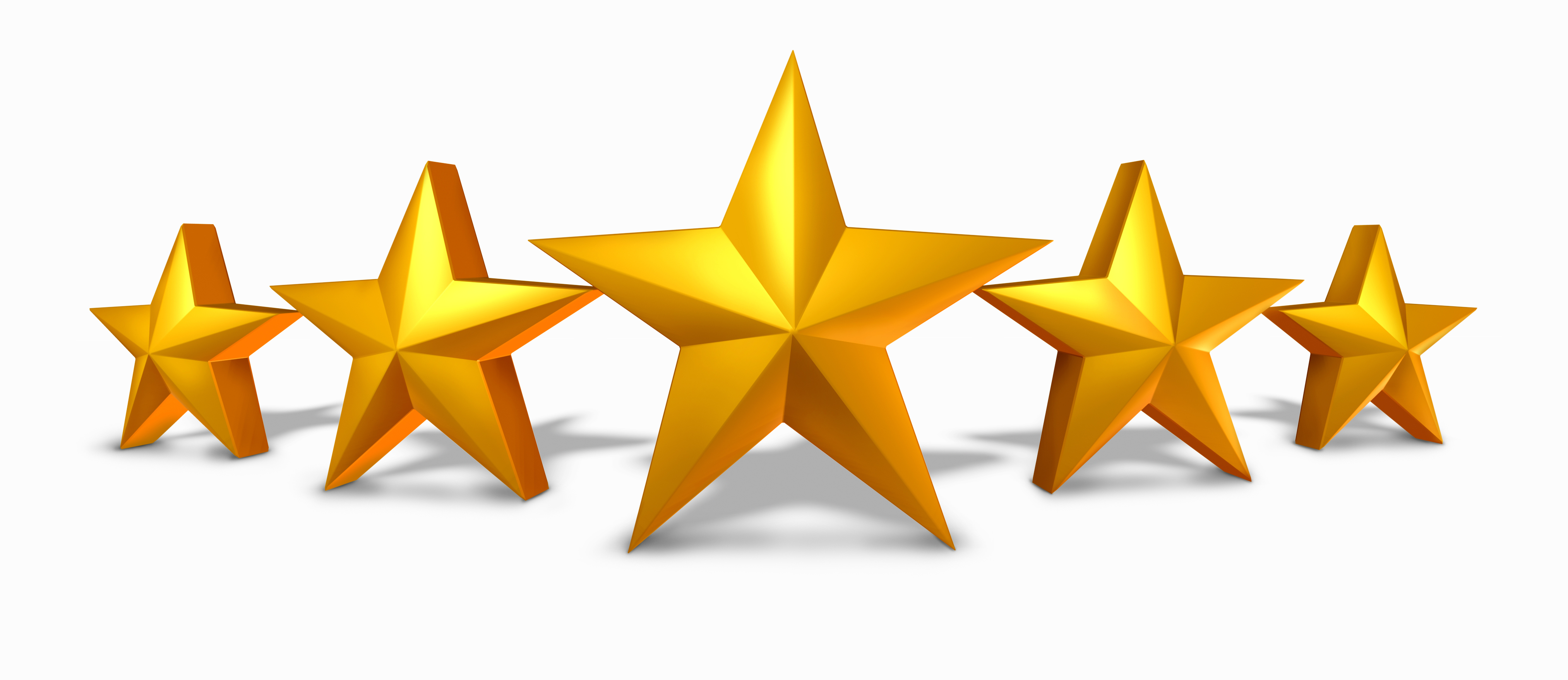 We purchased our last mattress from Lebeda 20 years ago and we've been shopping around for an adjustable bed for a couple of years now. Clint at the Coralville store was very helpful, and the sale price of bed and accessories was literally half the price of the sleep number bed we had considered. We were able to buy a split Cal King, so my husband could get the mattress that was most comfortable to him, and I could get something a bit softer! Plus I love the idea that these mattresses are made here in Iowa. Looking forward to sleeping on another outstanding Lebeda mattress! Kristi Finger Google Review 11/30/19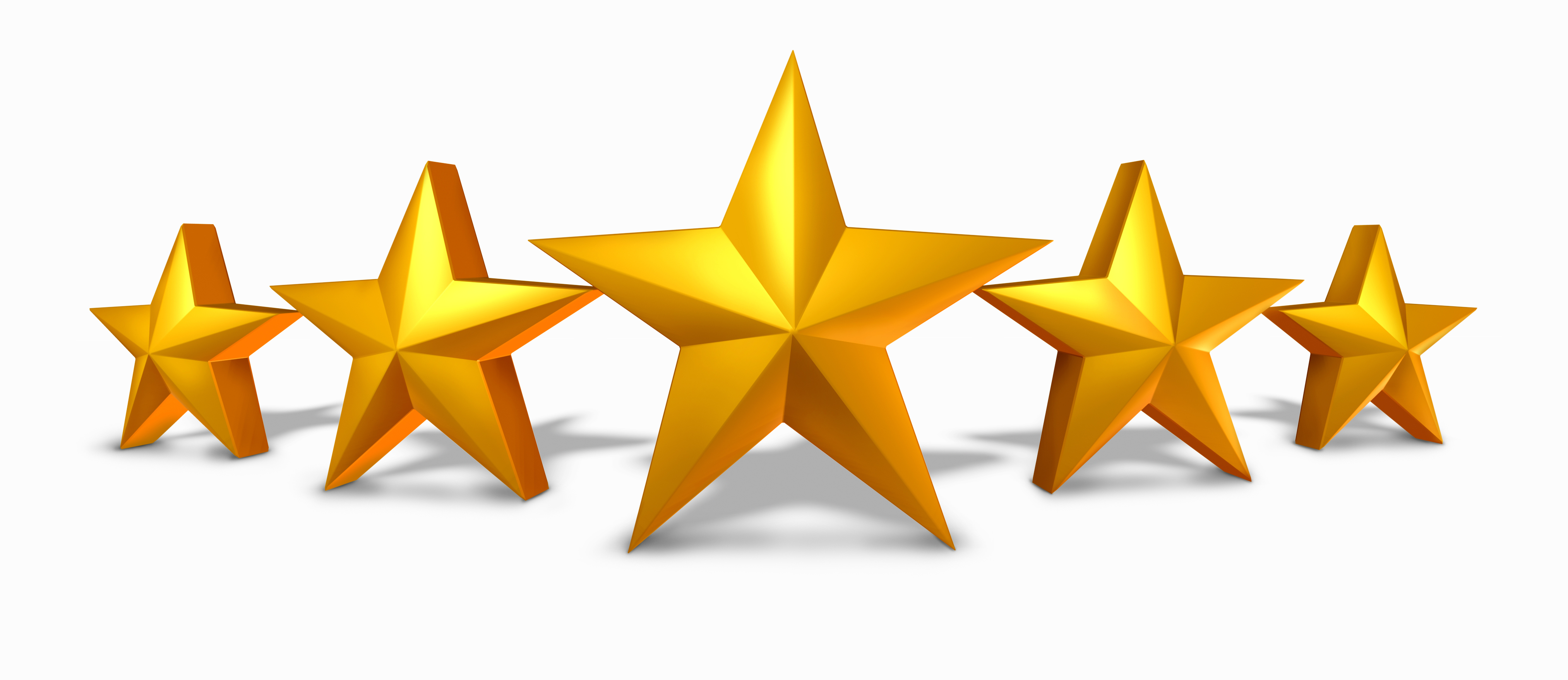 Cindy was a great person to work with! She knew everything about each bed and recommended great mattresses. I also like the beds are made in Marion and the USA. I highly recommend to use Lebeda if you are looking for a new bed to purchase. Reasonably priced as well. Jen Smith Google Review 11/30/19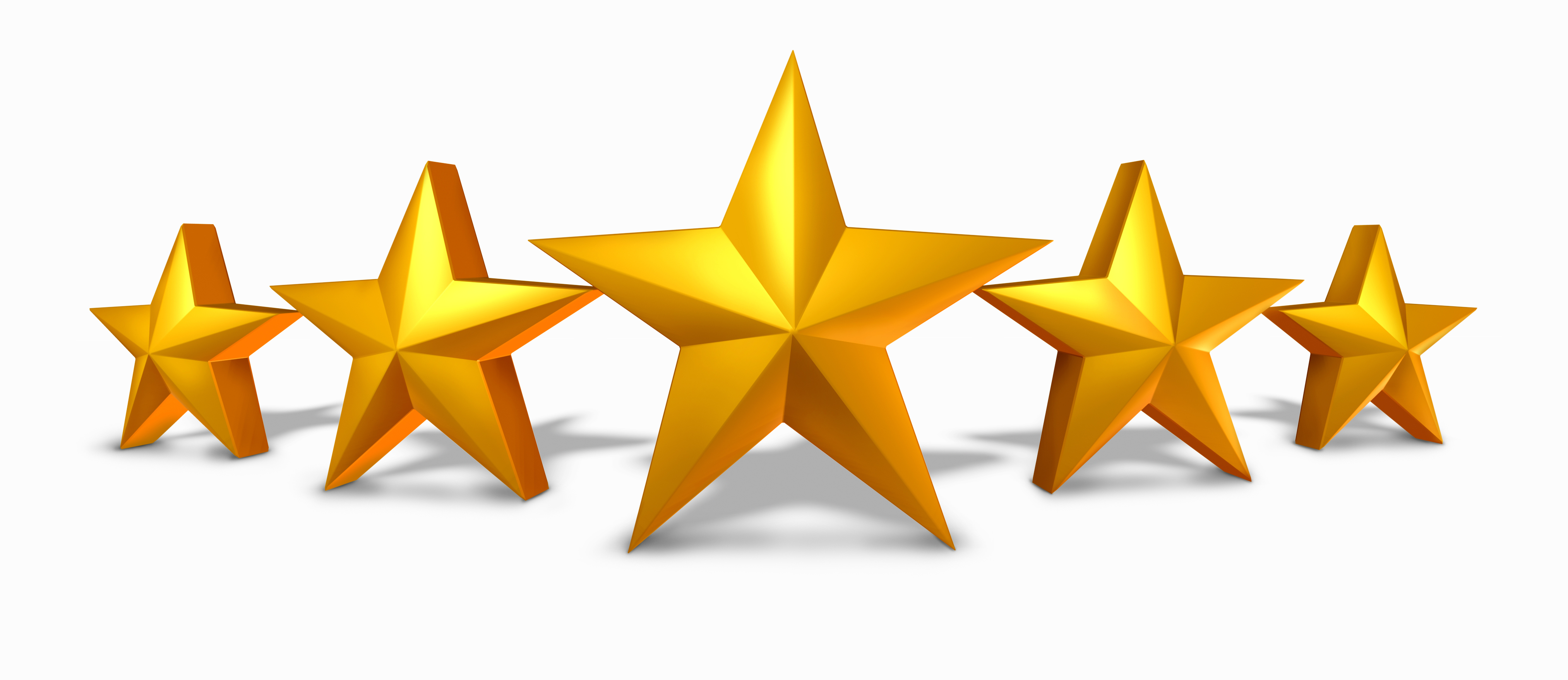 Clint was a great help and made great recommendations! Also very knowledgeable about everything in the store. 👍🏼 Joseph Banfield Google Review 11/30/19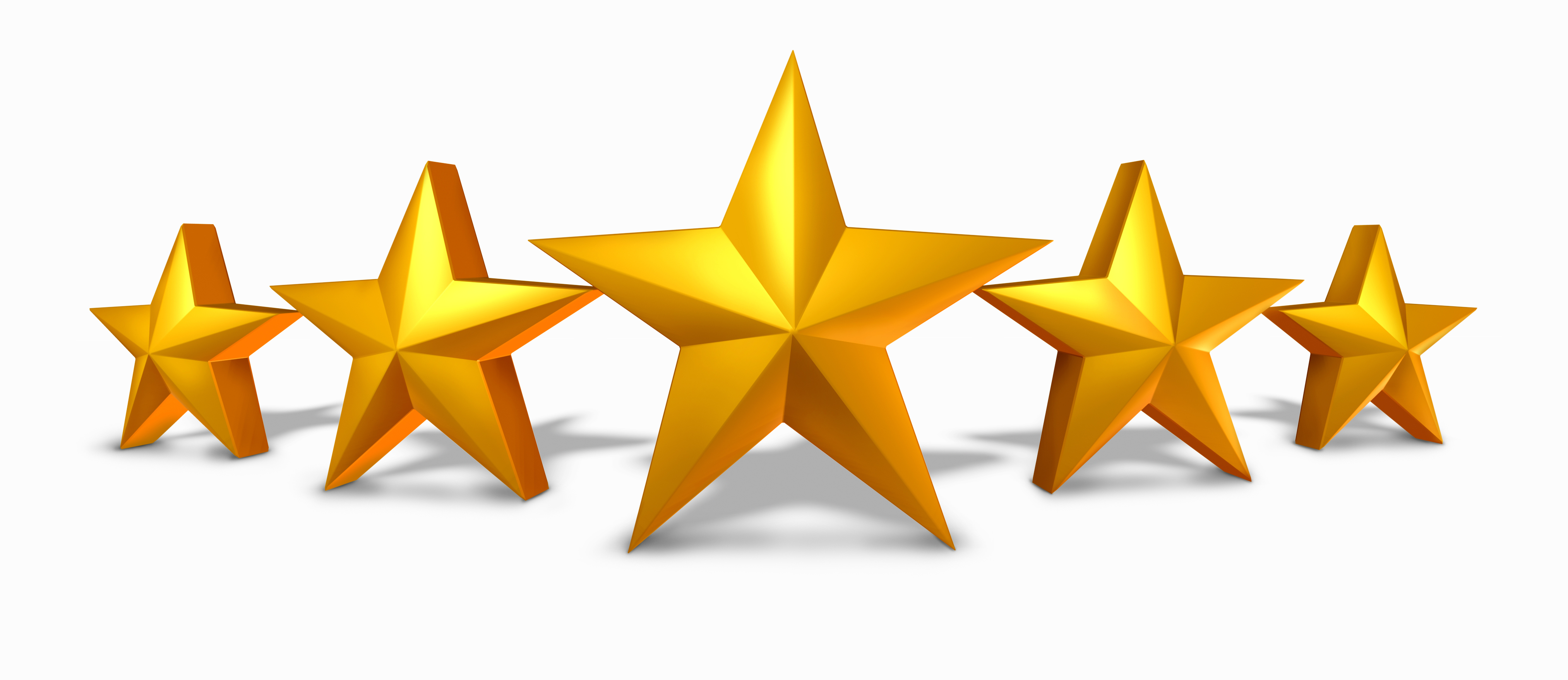 Awesome bed, Awesome price, Awesome customer service! Jonathan Thomas Google Review 11/30/19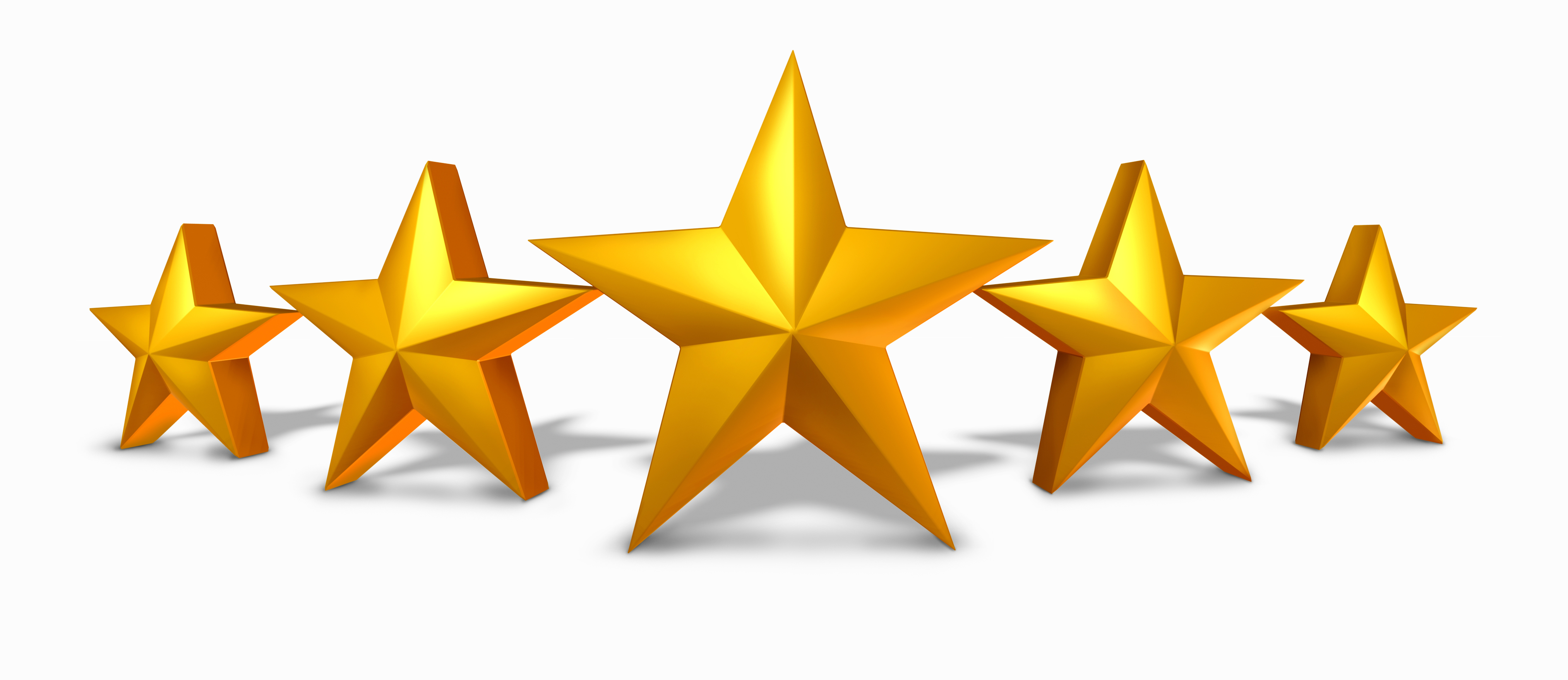 Cindy from the Marion, Iowa store was very helpful in the process of selecting the proper mattress. We would go back! Jamie Postel Google Review 11/24/19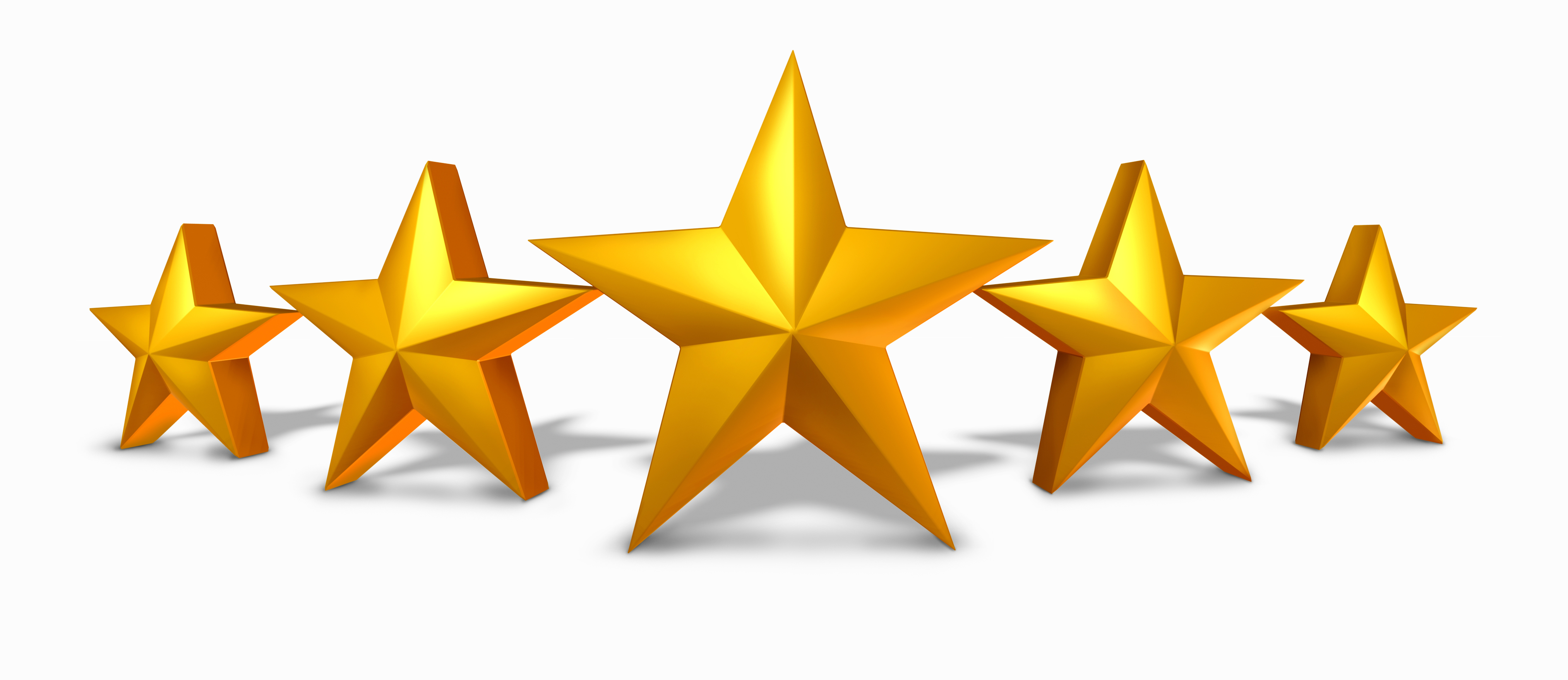 Brooke, such a young salesperson, blew me away! I was impressed with her maturity, confidence and knowledge and directness. I had visited other mattresses places in the day and while the salesmen were very kind, they lacked the belief and full conviction their mattresses were the best. Not only was Brooke awesome, but the owner too! Their mattress quality is excellent, warranty excellent, people, prices-just fantastic! Holly Groom Google Review 11/23/19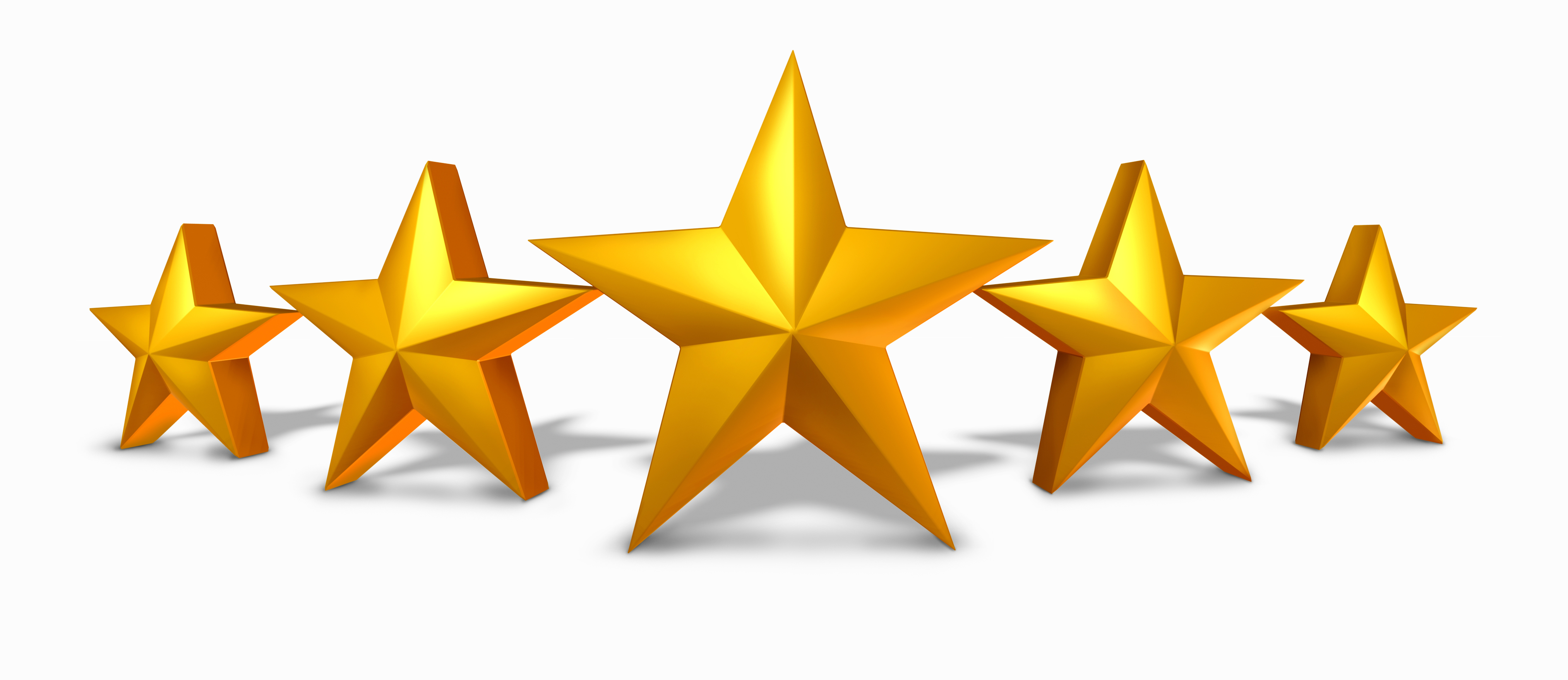 Our
 Saleswomen Angie was amazing, she asked the right questions to help us choose the right mattress for us. She was very professional and knowledgeable about the products. I would recommend her to anyone. Kenn Puccio Google Review 11/23/19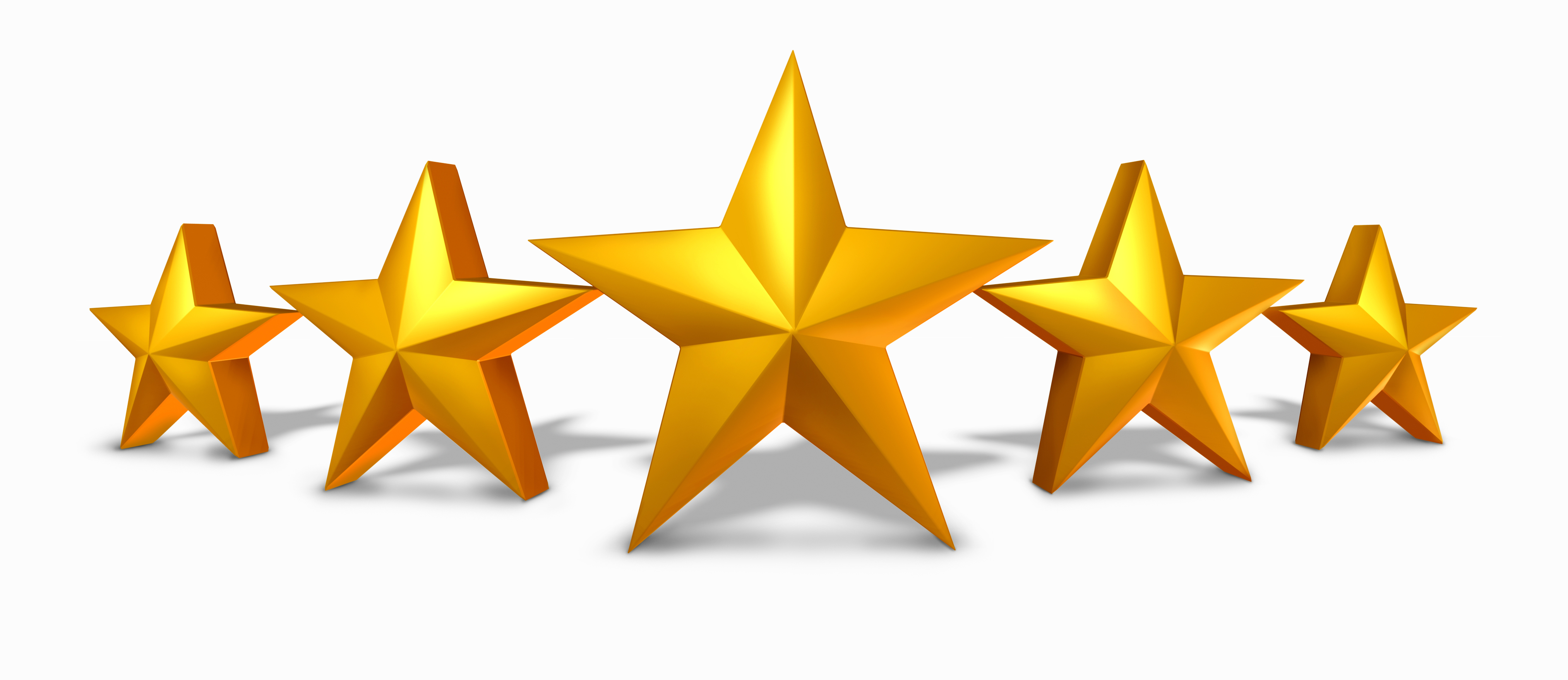 I would recommend this mattress store to anyone! Angie from the Dubuque store was a pleasure to work with and very knowledgeable. She made it such a smooth process while addressing all of our wants and needs out of a mattress! Jenna Bush Google Review 11/23/19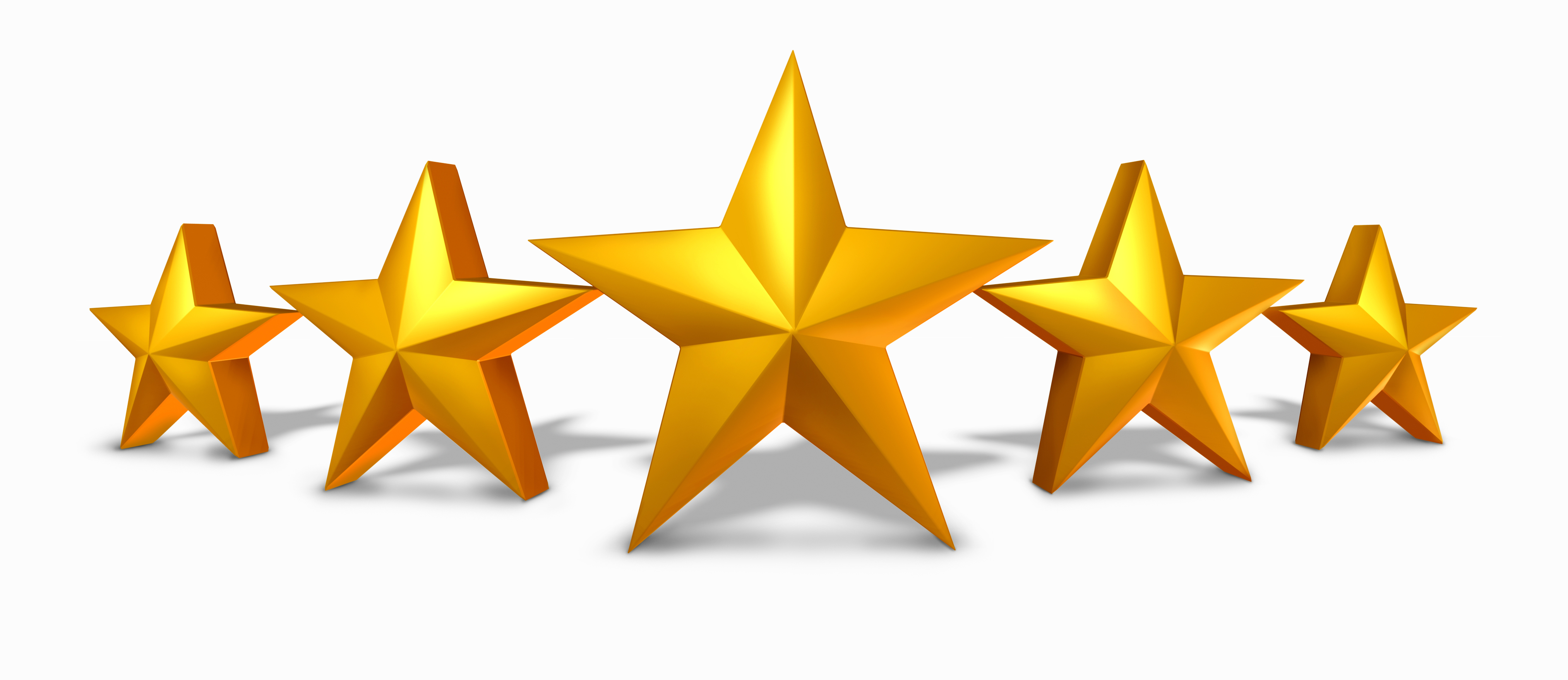 We have bought mattresses from Lebeda for over forty years (worked for Heitman Mattress when I got out of high school until I got drafted, Lebeda bought Heitman Mattress). Every bed we own has a Lebeda mattress on it and we have had nothing but good sleep. Lebeda delivery personnel are top notch setting up do what they say they are going to do and leaving the area clean. LOVE this outfit. William Werner  Google Review 11/23/19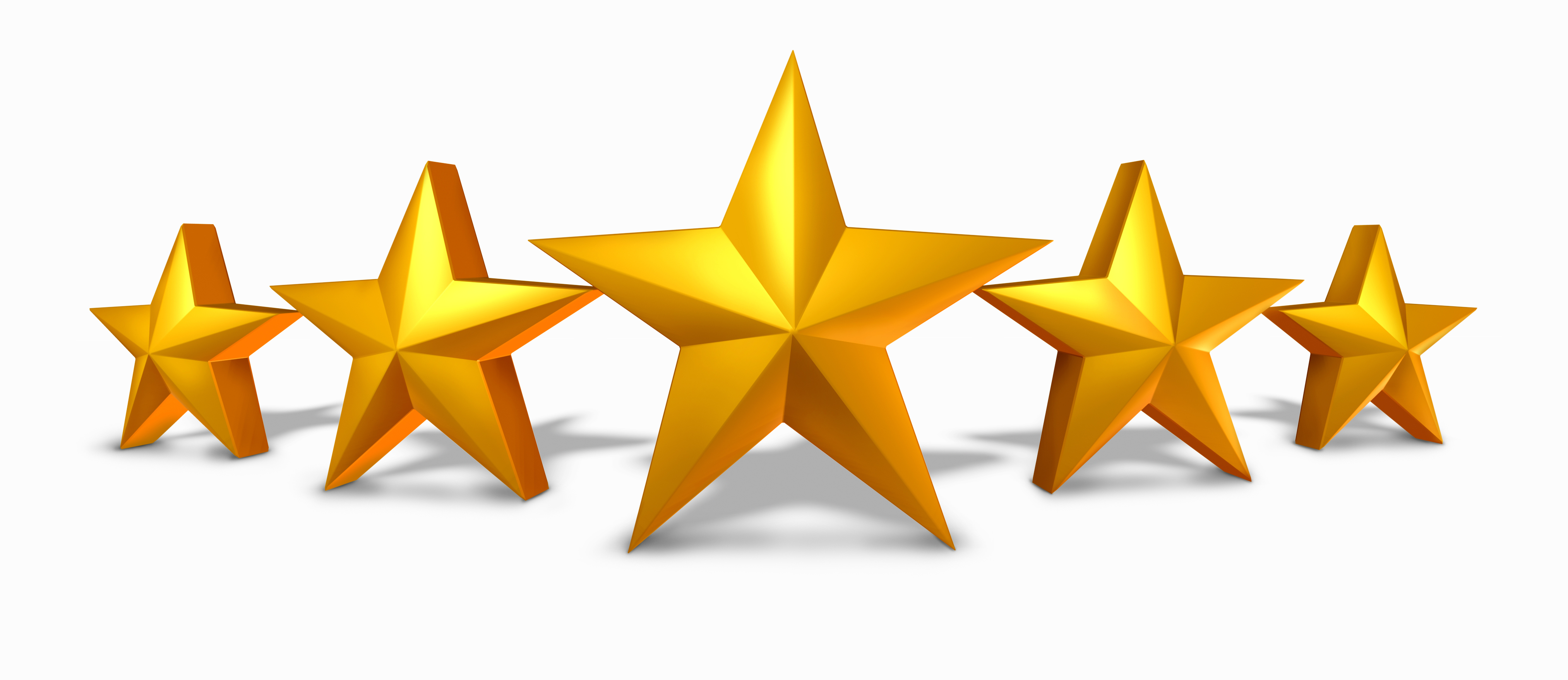 Brian Herrick was very helpful in helping me to select a mattress. He explained the differences in the mattresses, and helped me narrow down the ones that would be best for me to select from.  Twilla Harris Google Review 11/19/19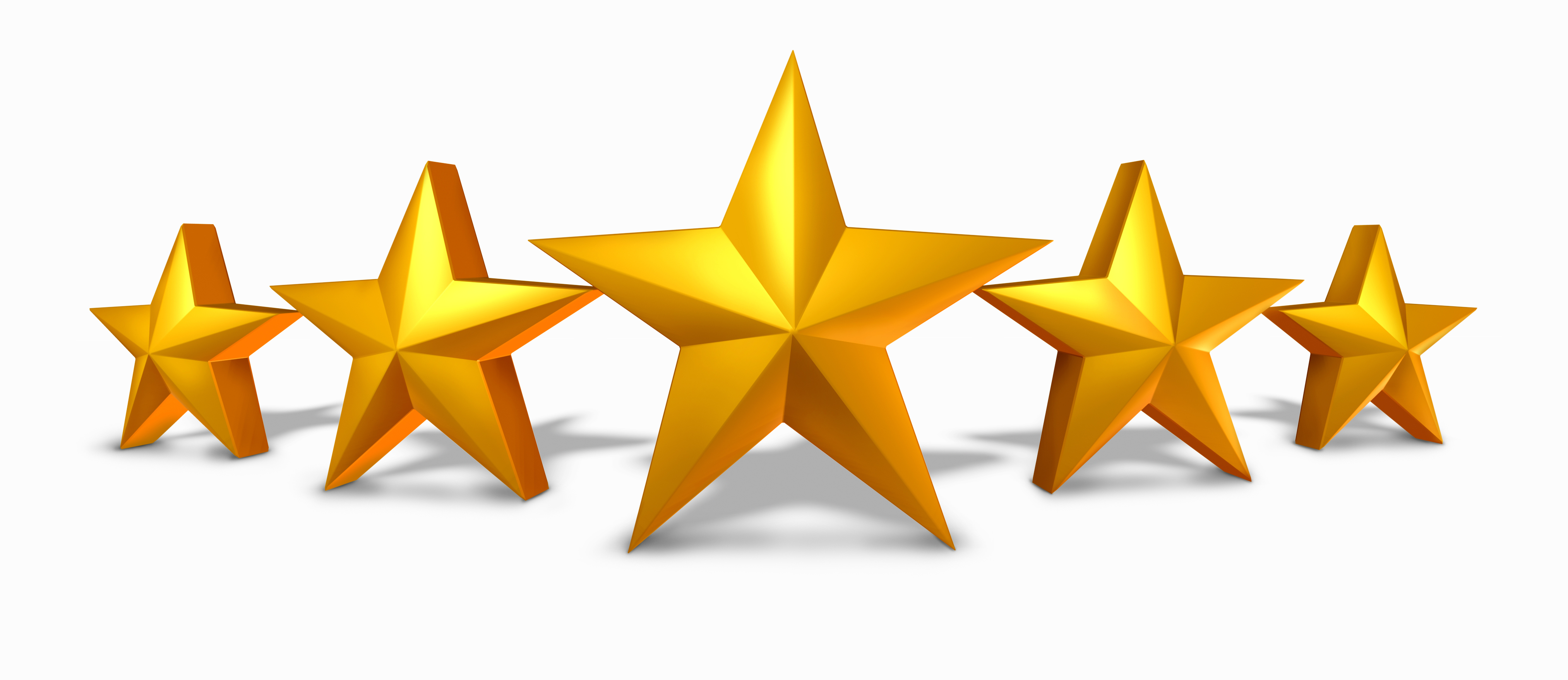 We met Angie and had a very positive experience at the Lebeda Mattress Factory in Dubuque IA. She was very knowledgeable of the different kinds of mattresses helping us to make our decision and purchase the mattress. She offered different options concerning delivery and taking my present mattress for a nominal charge. Very happy with the service.  Betty Von Glahn Google Review 11/18/19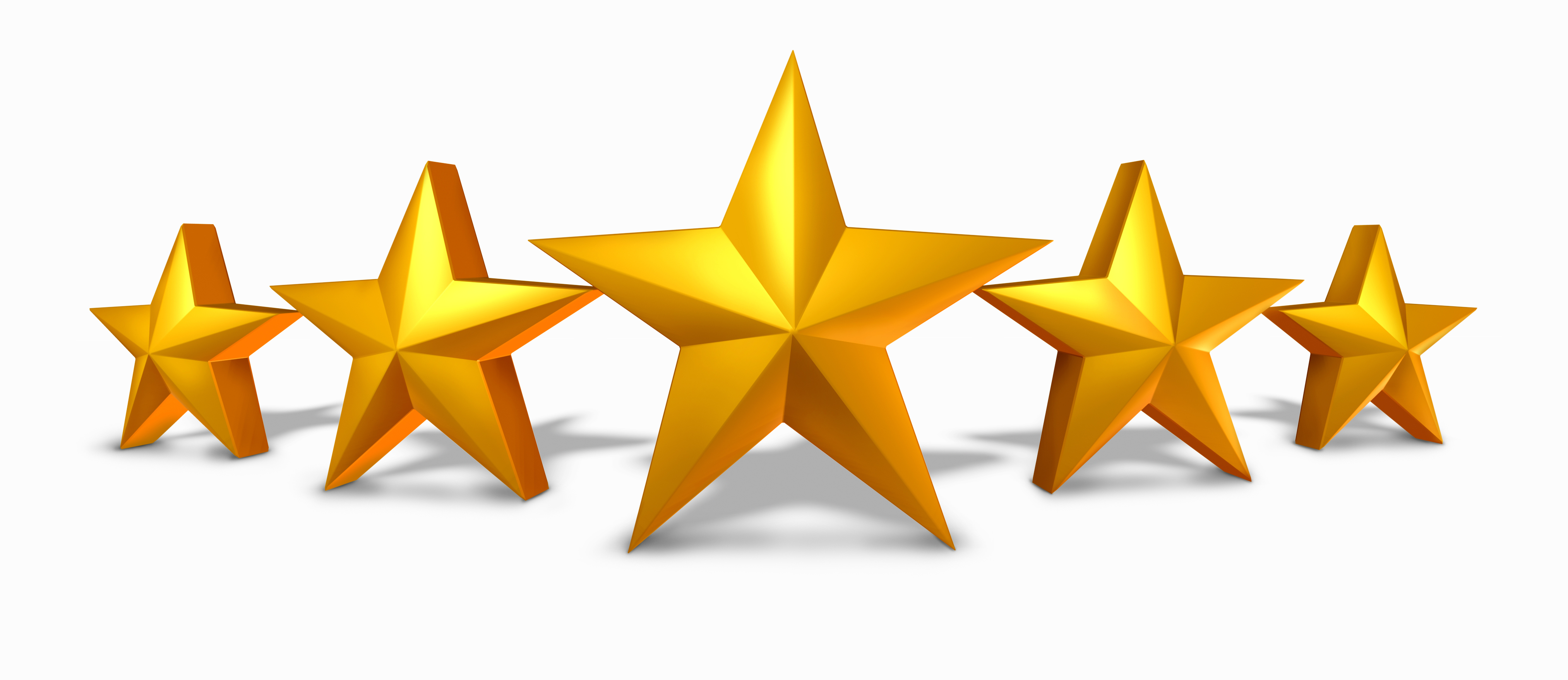 Very helpful and friendly customer service! We love our adjustable bed! Barbara Sirovy  Google Review 11/17/19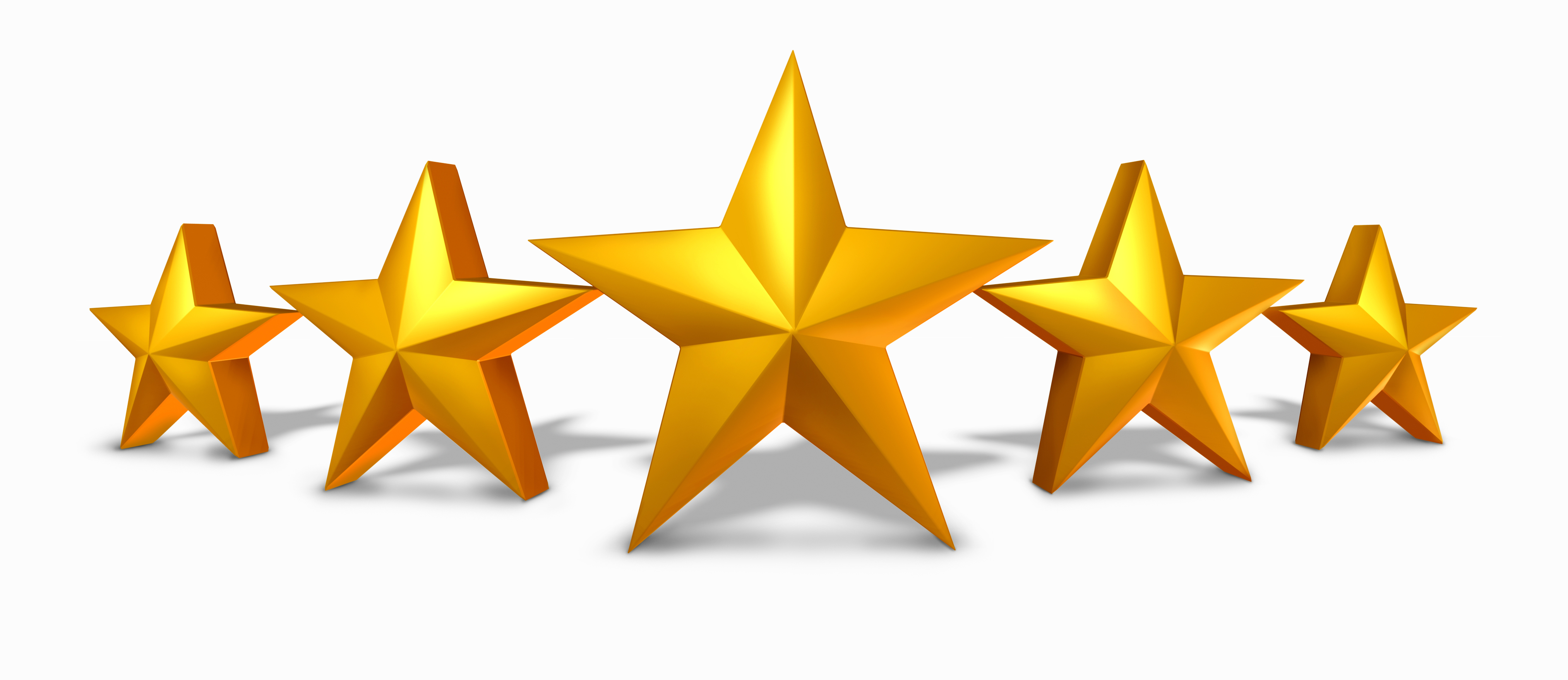 Clean and organized show room. Lisa gave prompt service, was friendly and helpful answering questions. Heather Staley  Google Review 11/16/19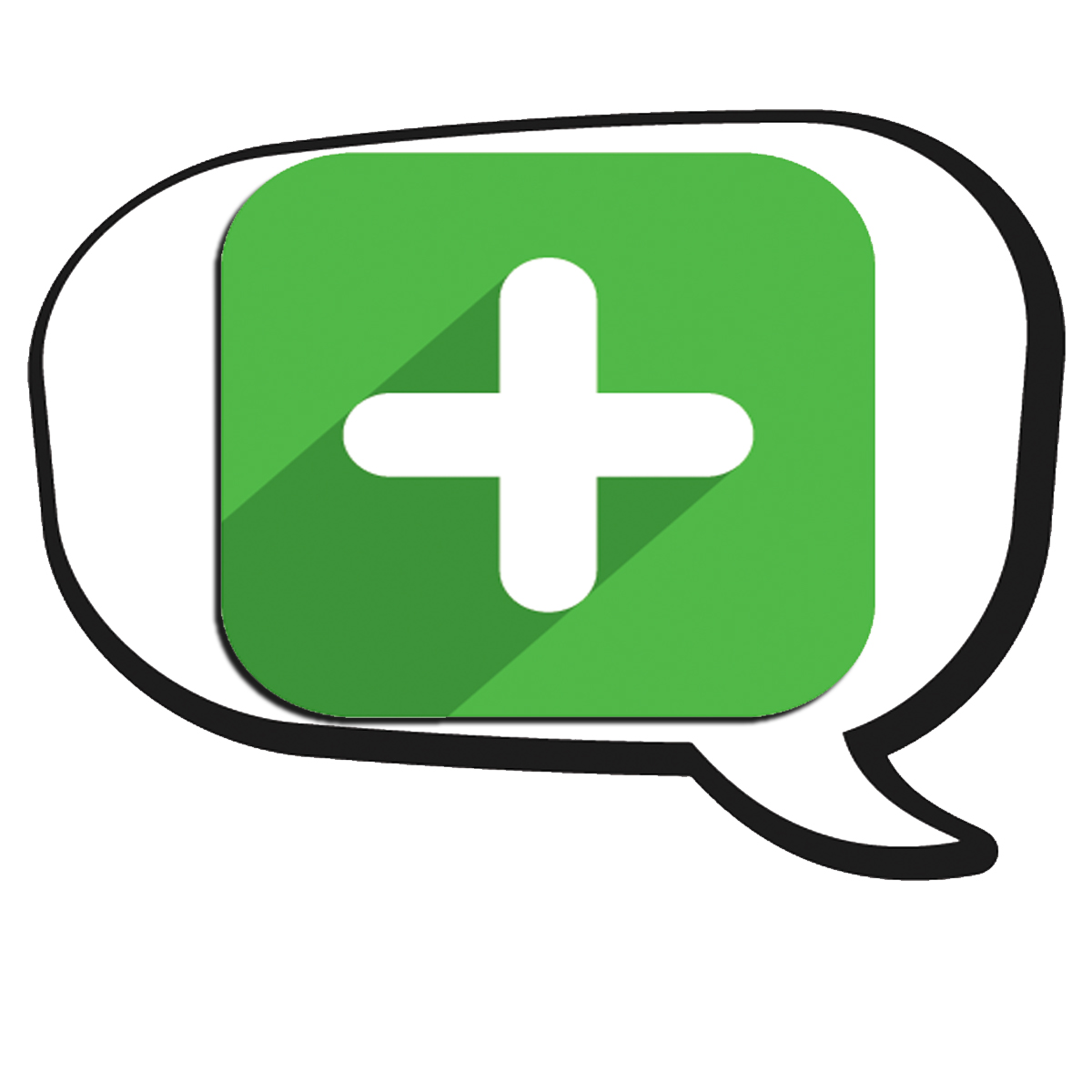 Jake- Just wanted you to know we are loving our king split bed…it is working fantastic and helping with my health condition and energy from a good night's sleep. Thanks so much for all your support and being the BEST in BEDS!!!  Kathe Lyons  Email 11/16/19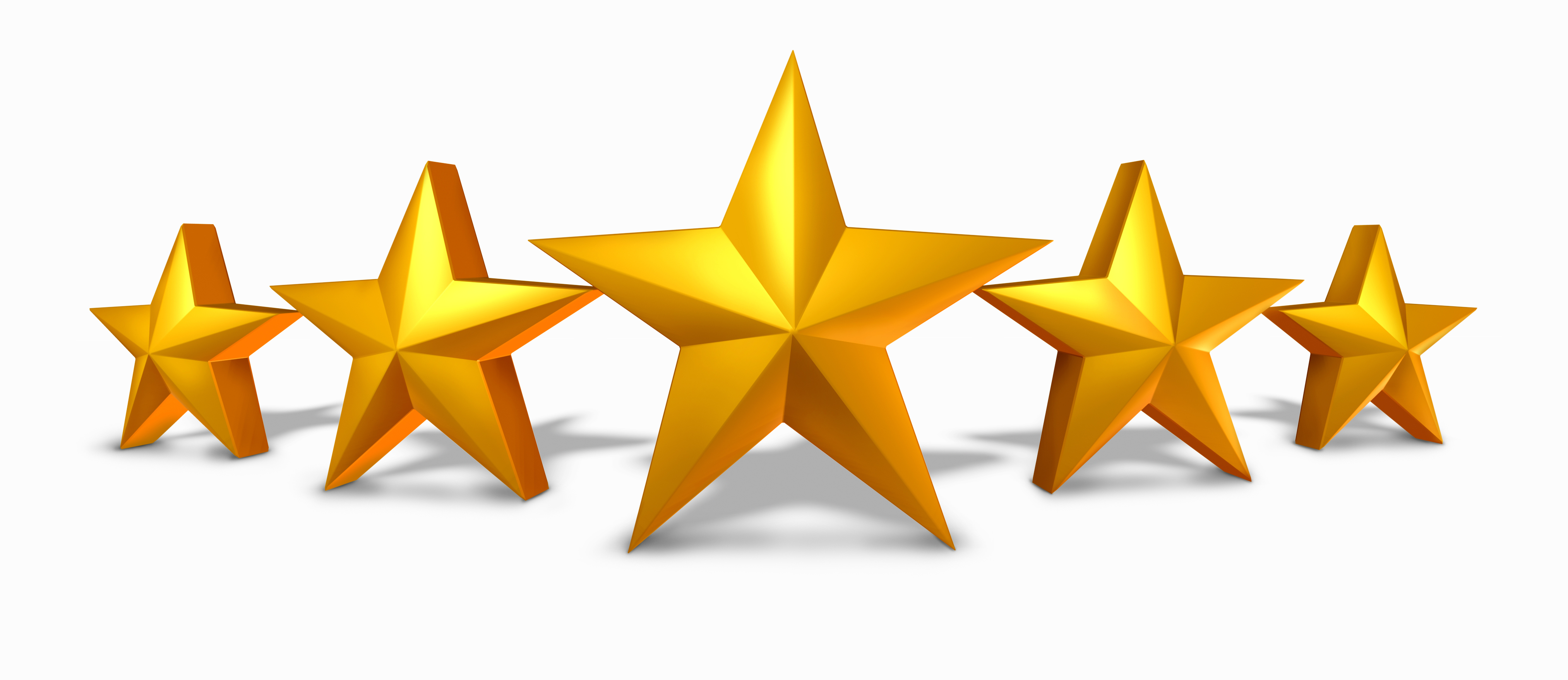 I have made several purchases from Lebeda Mattress for myself and family members since 2008! I have always had a good experience. The staff is knowledgeable, courteous and always happy to help! I started to go to Lebeda because they are made in Iowa and the reason I stay is the quality and staff! Carol Hulse Google review 11/13/19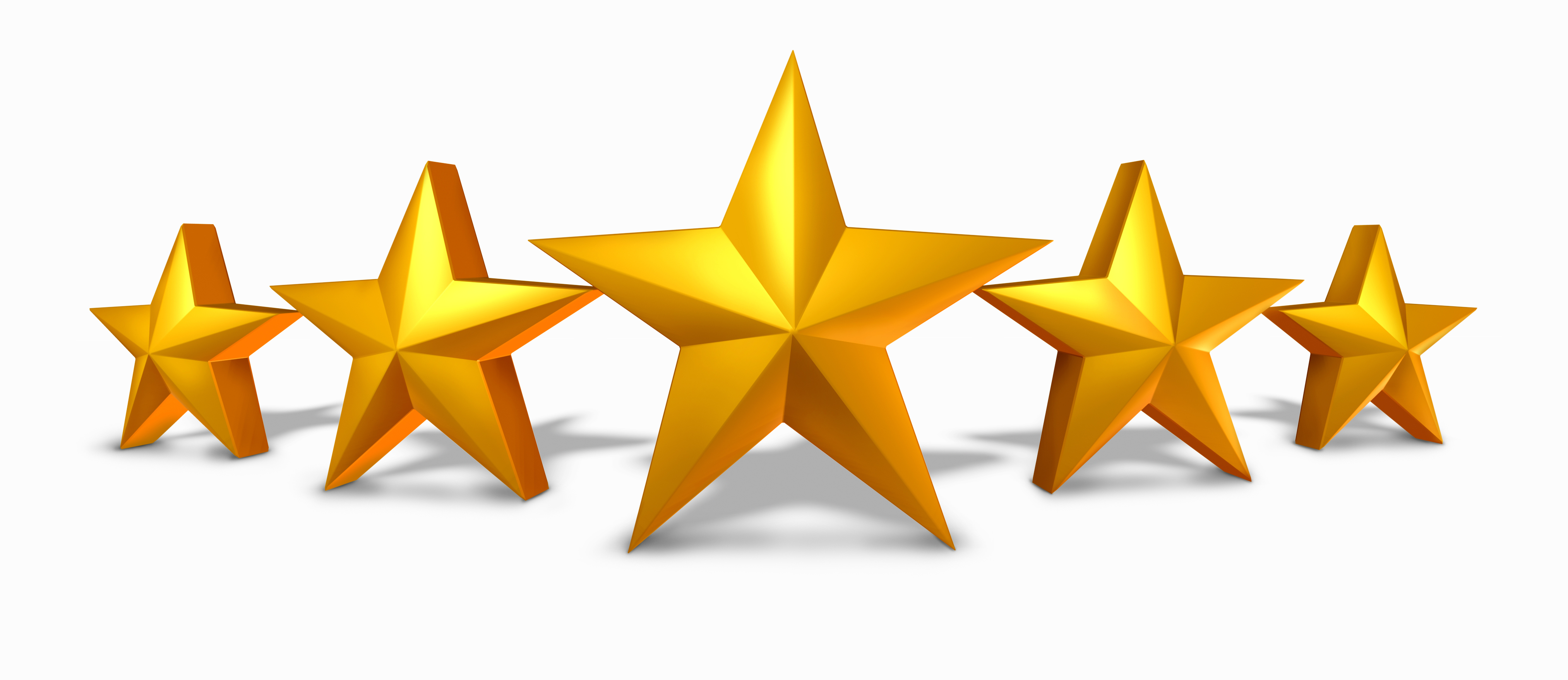 This is my second bed I have bought from lebeda, first one at this location. Tayler was informative and helpful. I was happy with the price I paid and the bed should be delivered just two days later! Ended up going with the Heritage Firm, which was the first bed she pointed out to us. Ben Cool Google review 11/10/19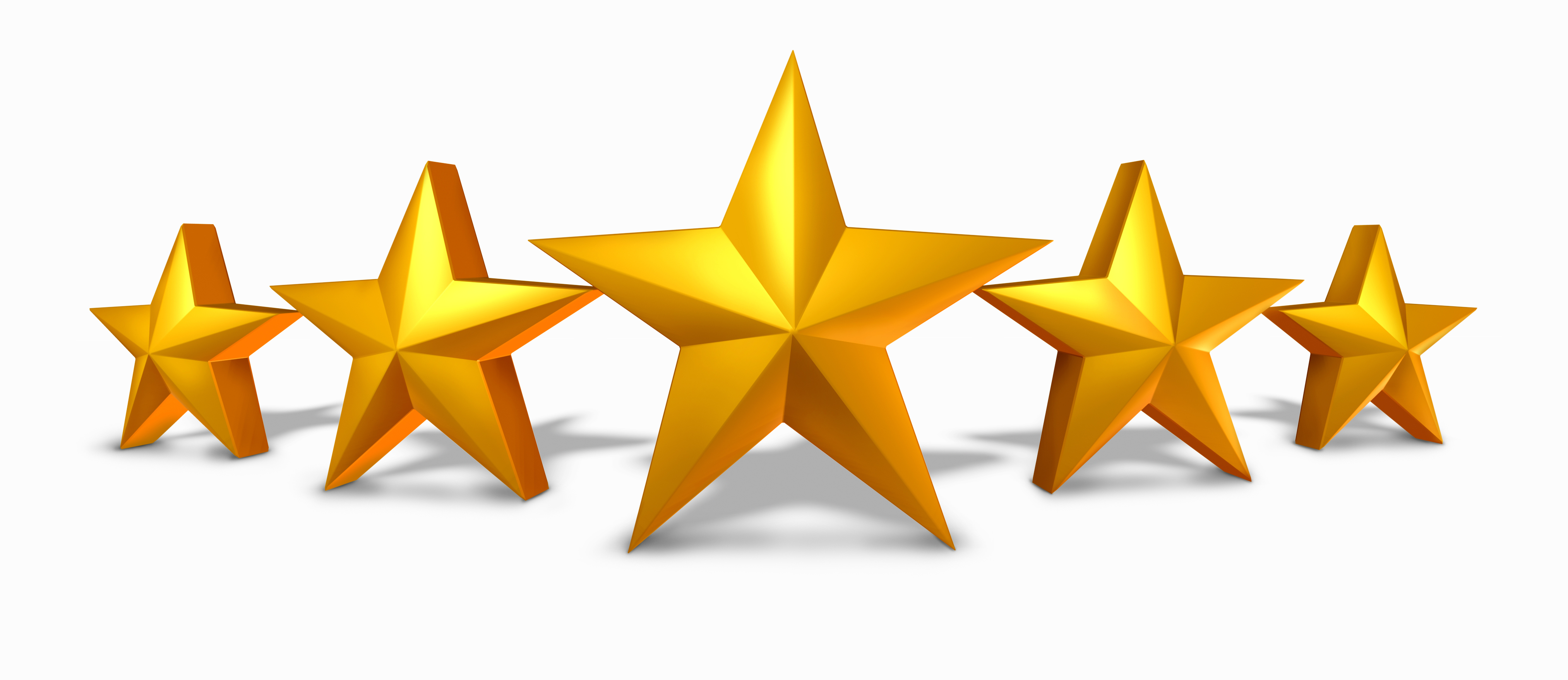 We were looking for a box spring and Lebeda was the right call. The staff was super friendly and easy to talk to on the phone. While talking they quickly confirmed what we were looking for was in stock and ready to go. We drove to the store and were greeted with the same friendly demeanor. We were helped right away and able to make the purchase and get the box spring loaded with their help. Overall a great experience and we'll be back when we're in the market again. Jonathan Menzner Google review 11/9/19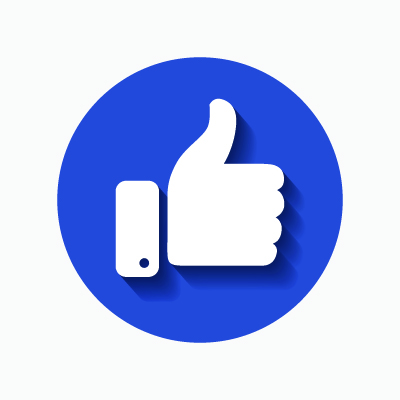 Lisa was very knowledgeable and was very pleasant, excellent place to shop.  Mark Stewart Facebook recommendation 11/9/19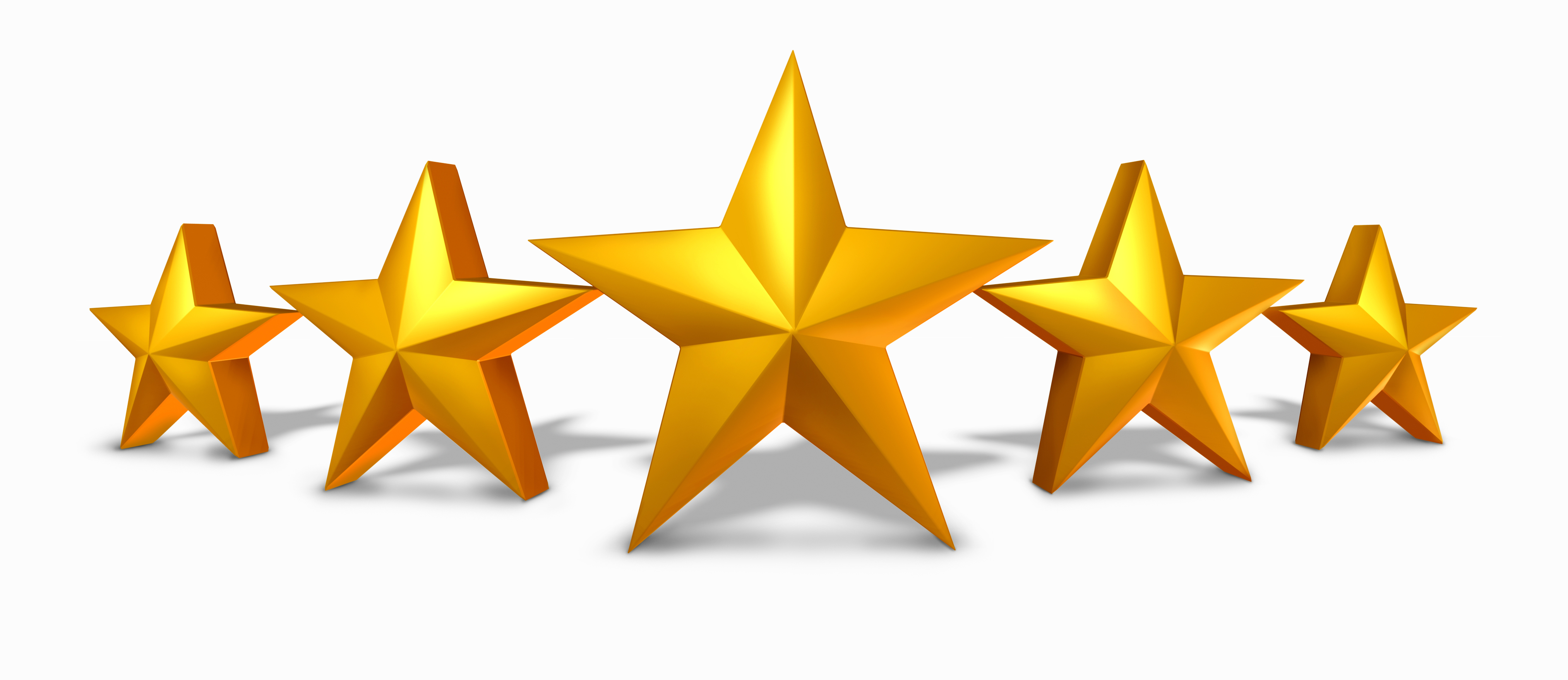 Friendly, knowledgeable staff in a no pressure relaxed environment. Highly recommend! Craig Ginapp Google Review 11/8/19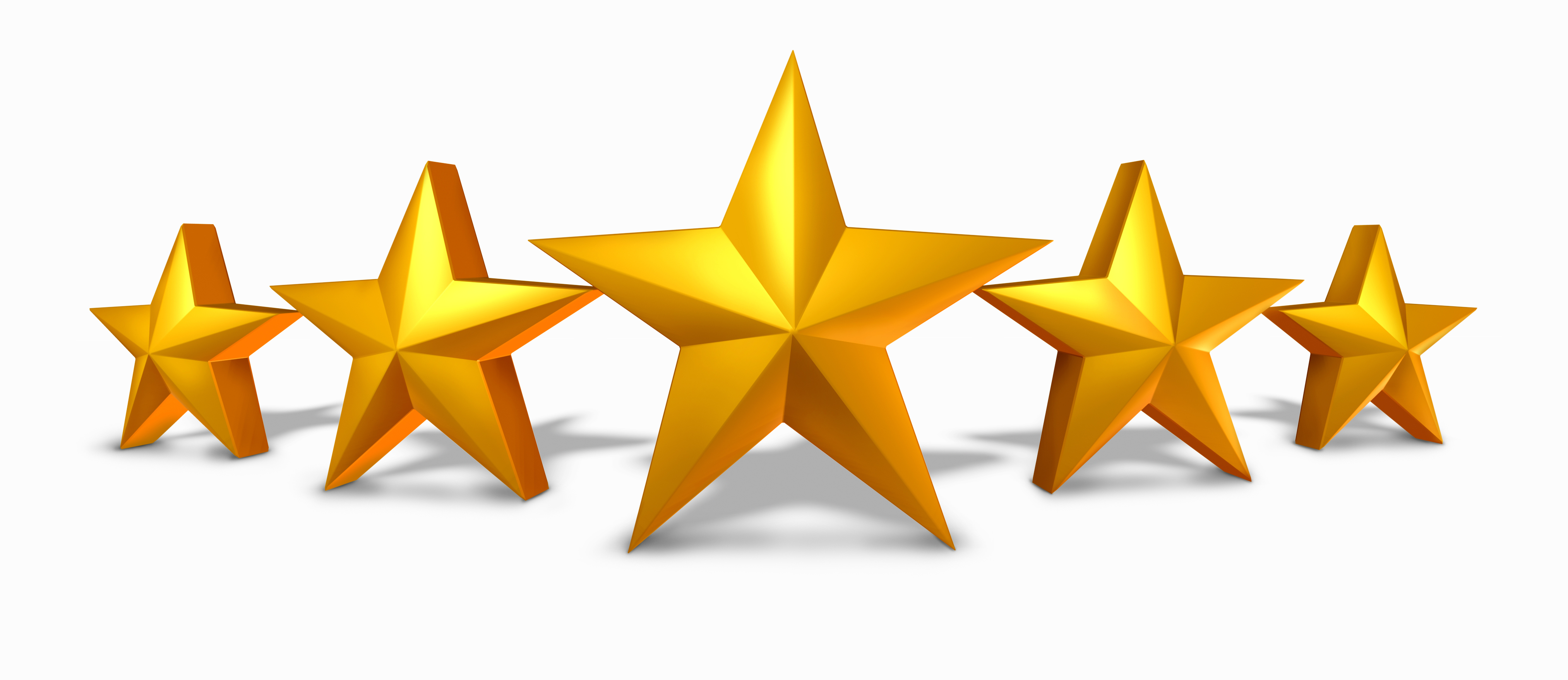 Before moving, I did a lot of mattress research knowing we needed a new bed. Lebeda sounded excellent and I was very happy to find a store in Omaha. The staff was very helpful and knew the materials of their mattresses inside and out. I have confidence that I will receive exactly what we wanted and that the bed will last. After my bed arrives and we've slept on it for a month, I'll write another review. Kathleen Van Lieu Google review 11/7/19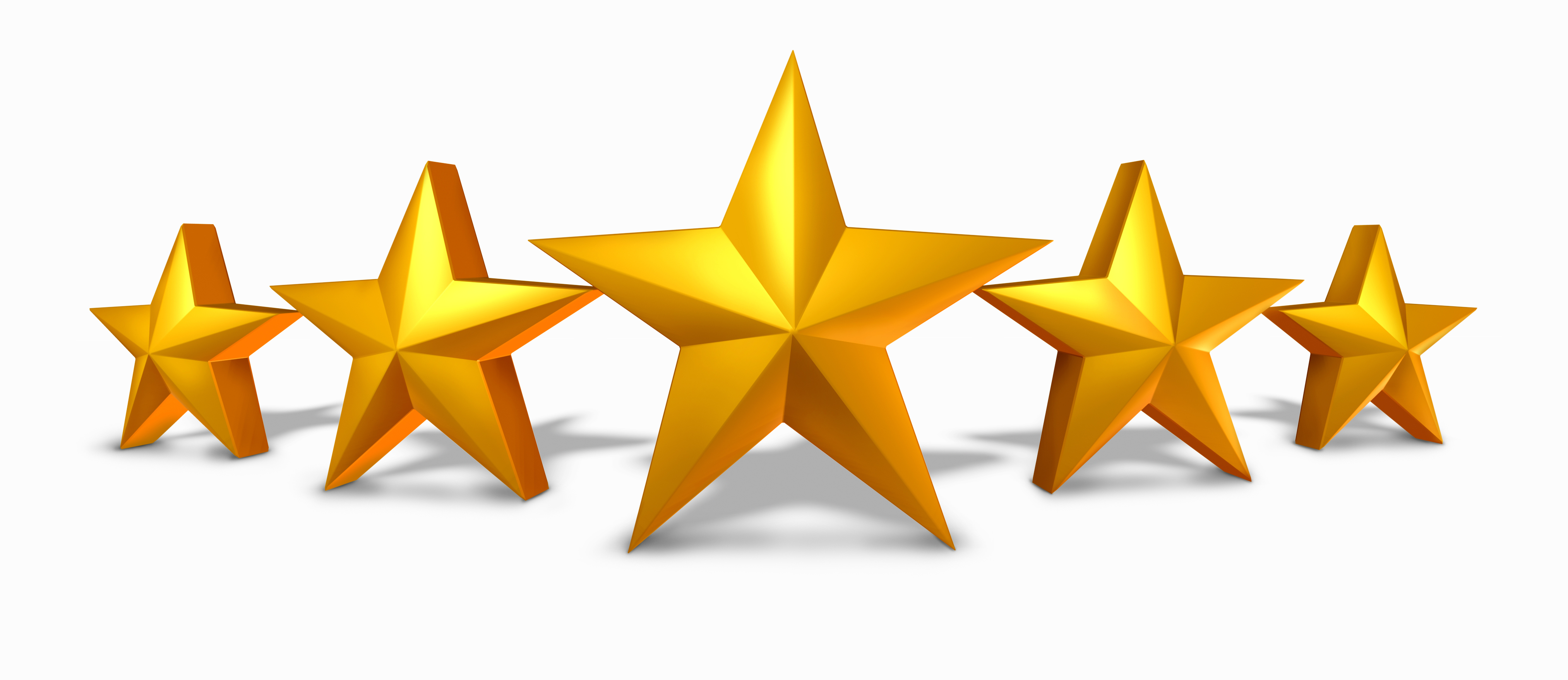 Laman did a wonderful job of selling us a high quality mattress that fit our budget a few years ago. We liked our queen sized one so much that we came back for the same type in a king size this year. We highly recommend stopping by and checking out their stock. Lucas Hall Google Review 11/5/19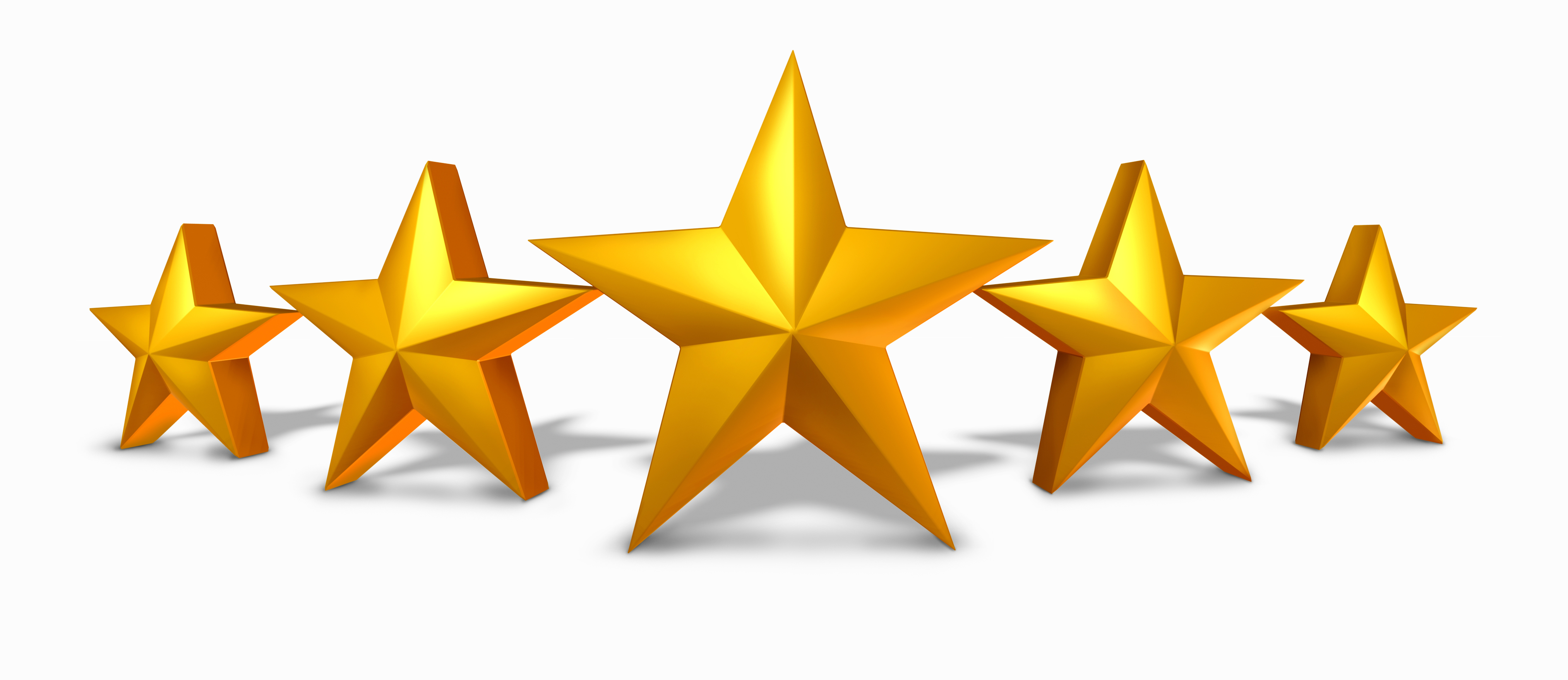 So I totally didn't expect to buy a bed yesterday. We were shopping around and even visited a good friend of mine who also sells. The last place we stopped was Lebeda and we met Christina. She was fantastic, knowledgeable and as a salesperson myself, a fantastic sale. She asked for it and she got it!
Chris Cruz
Google Review 11/4/19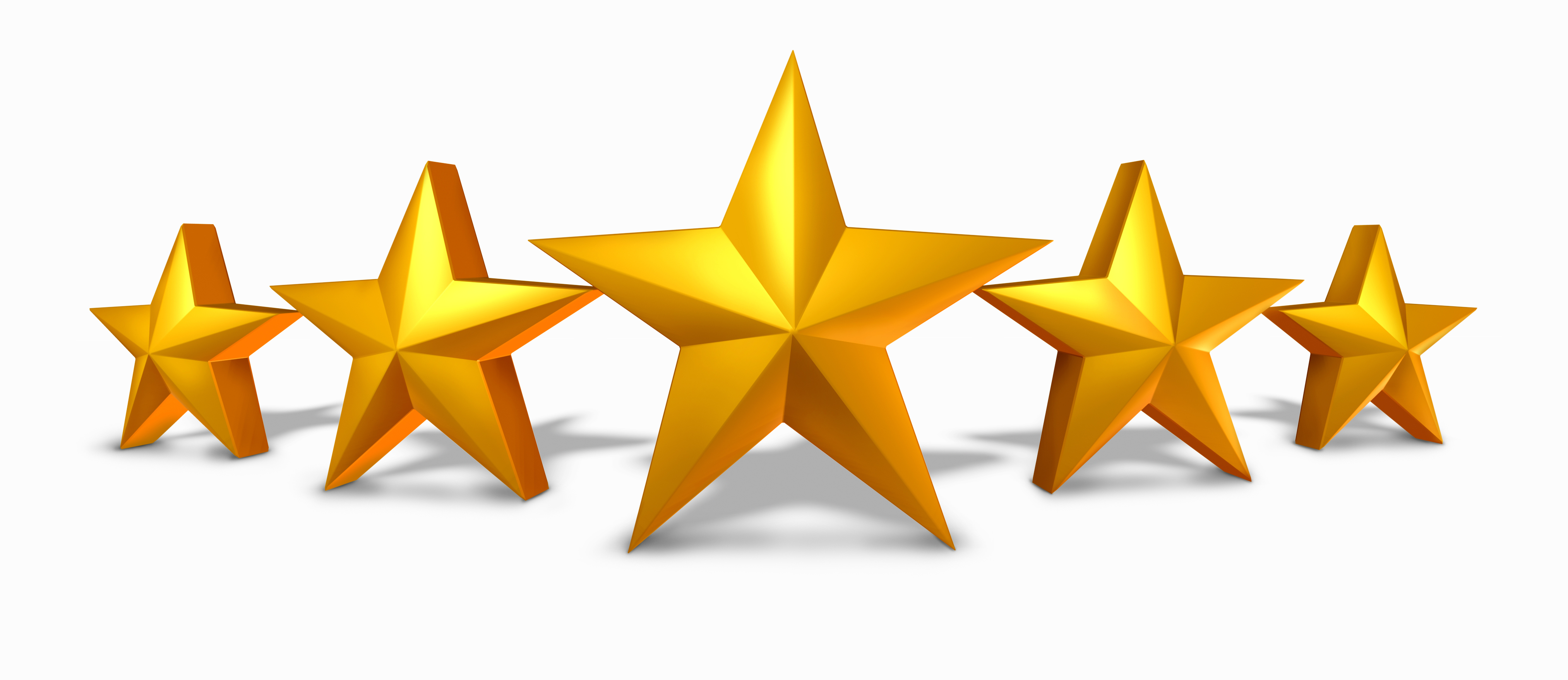 The sales lady Donna was super nice, informative and not pushy. Damion the delivery guy was extremely nice, professional and when my adjustable base did not work, the warehouse manager was here in about 10 minutes to replace my power unit and told me to call if I had any issues and he would absolutely take care of me. I have always purchased my beds from Lebeda and I have never been disappointed. Stacey Swanson  Google Review 11/4/19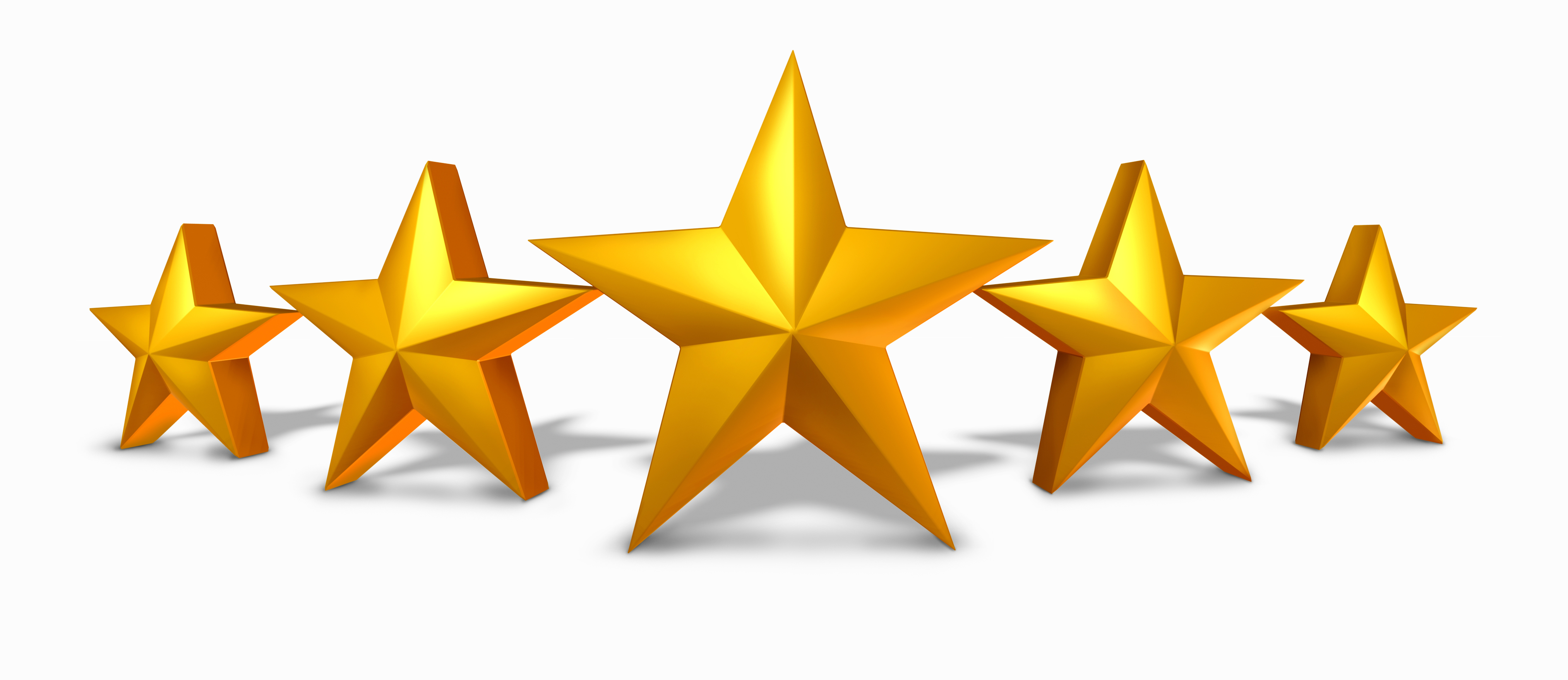 Jake was very cordial & extremely helpful.  Jeanie Mitchell Google Review 11/3/19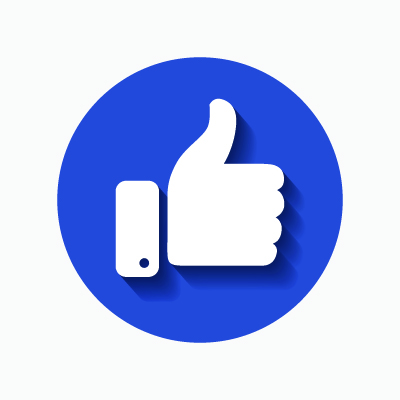 Had a great experience with Clint, when ordering our bed! We had many questions regarding the various mattress models, foam options etc, and Clint was great answering all our questions.  Mitch Distler Facebook Recommendation 11/2/19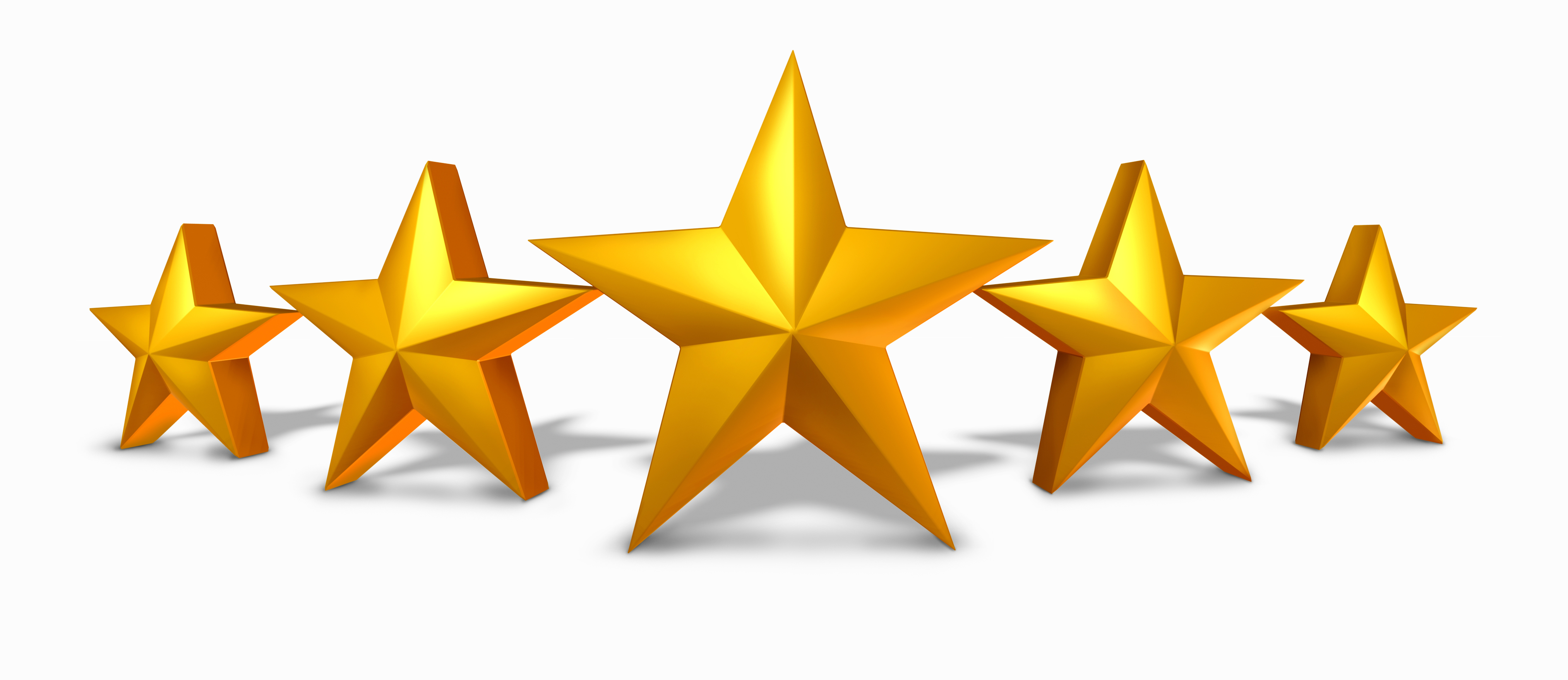 Angie was so friendly and helpful with our recent mattress purchase. I called late Friday afternoon to get information and prices for two twin mattresses to upgrade my daughters to "big girl" beds. She answered every question and wasn't pushy at all. She listened to what we were wanting/hoping to get for the girls and she was able to direct us to the appropriate mattress which just so happened to be one of the cheapest options. She never once tried to sell me on a different more expensive option because I feel like she truly understood what our family needed. My husband was able to go in the very next day and pick up the one mattress she had in stock (she had set it aside for us already) and was told that our other mattress would come in on Mondays truck. I received a text message from Angie thanking us for our purchase, letting me know that the other mattress should arrive on Monday and that she would let me know right away when it was in, and ending the message with a personal comment showing me that she took the time to talk to my husband when he picked up the mattress and actually paid attention. It's customer service like this that will make Lebeda (especially Angie) our go to mattress store forever now and will recommend to everyone else. Katie Larson Google Review 11/2/19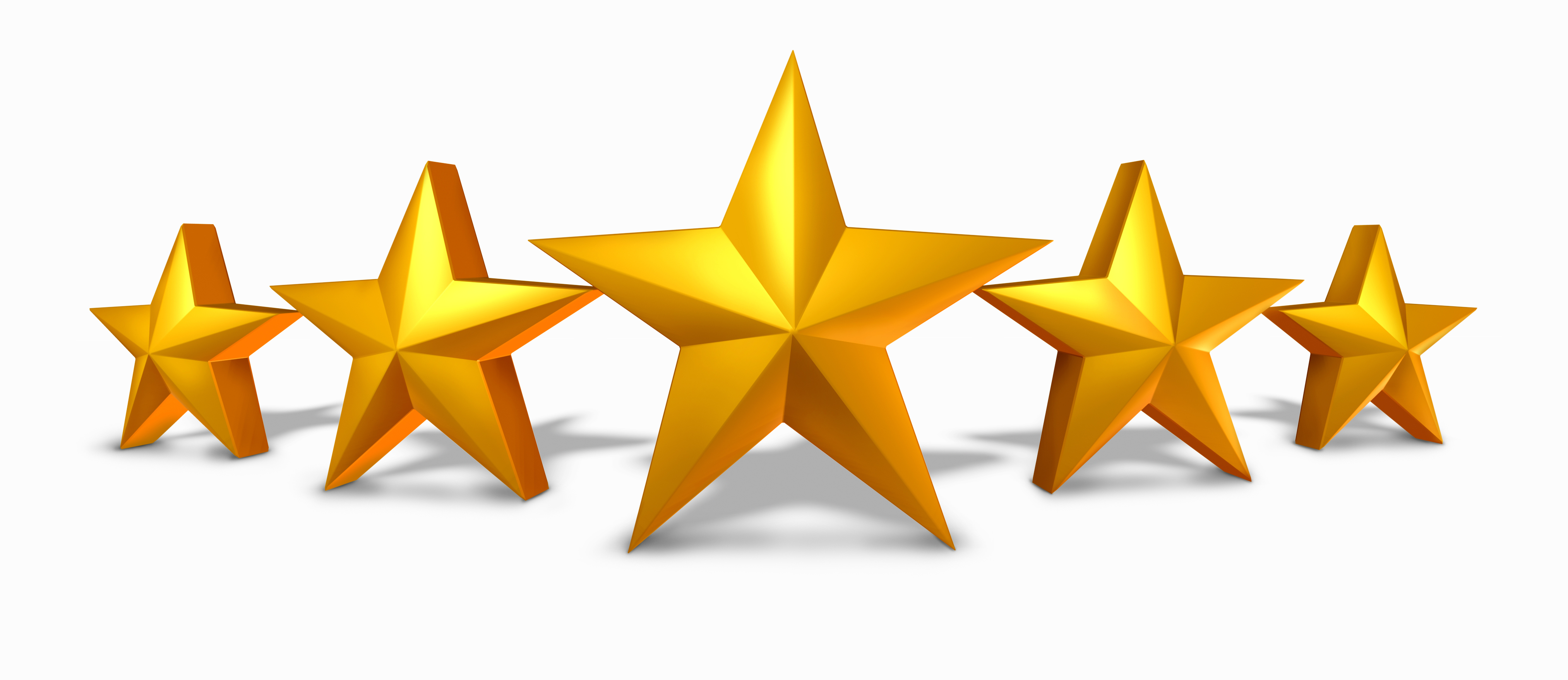 Angie was very helpful in finding my new mattress. She was respectful of my budget and worked with me to get the best mattress at a price I could afford. I will definitely be back! Danya Reuter Google Review 11/1/19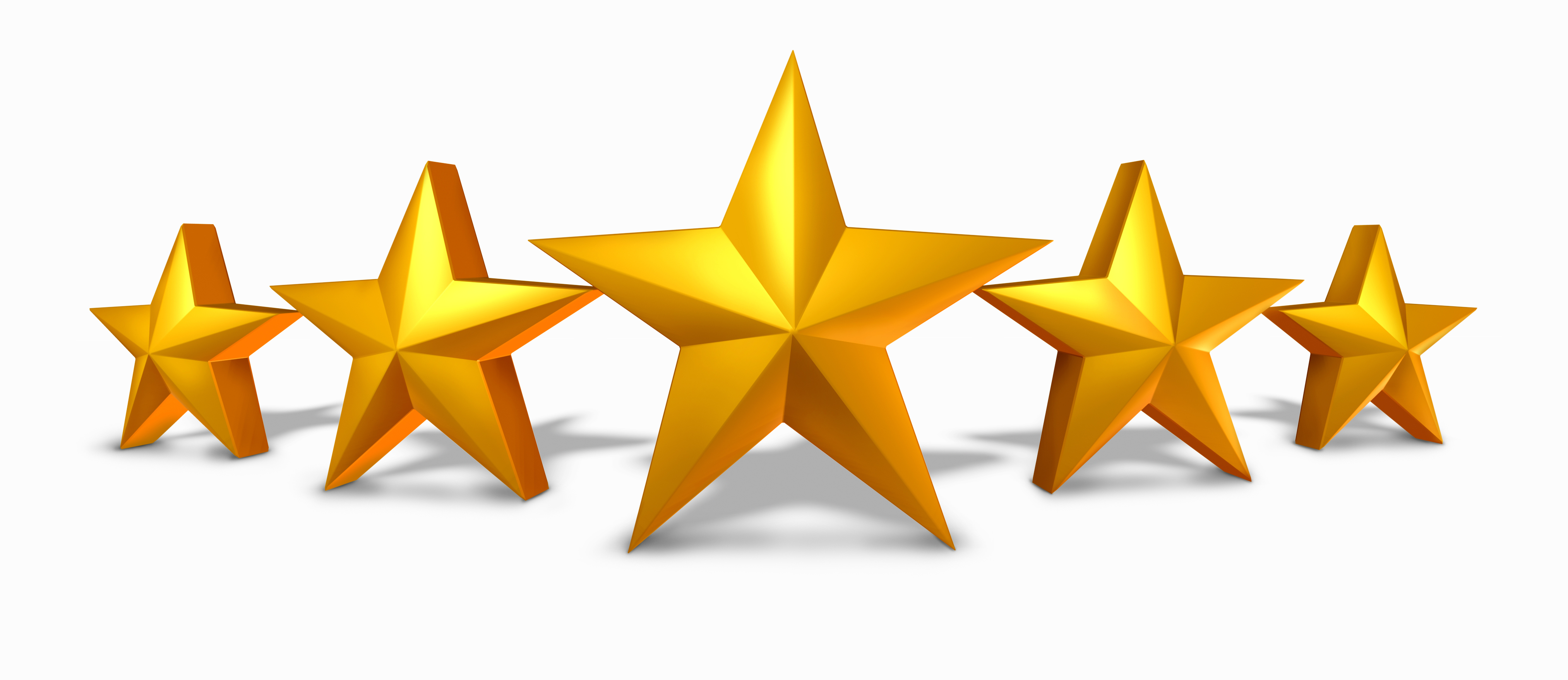 Great experience at the Lebeda Coralville store today, thank you Clint! Riane Minogue Google Review 10/31/19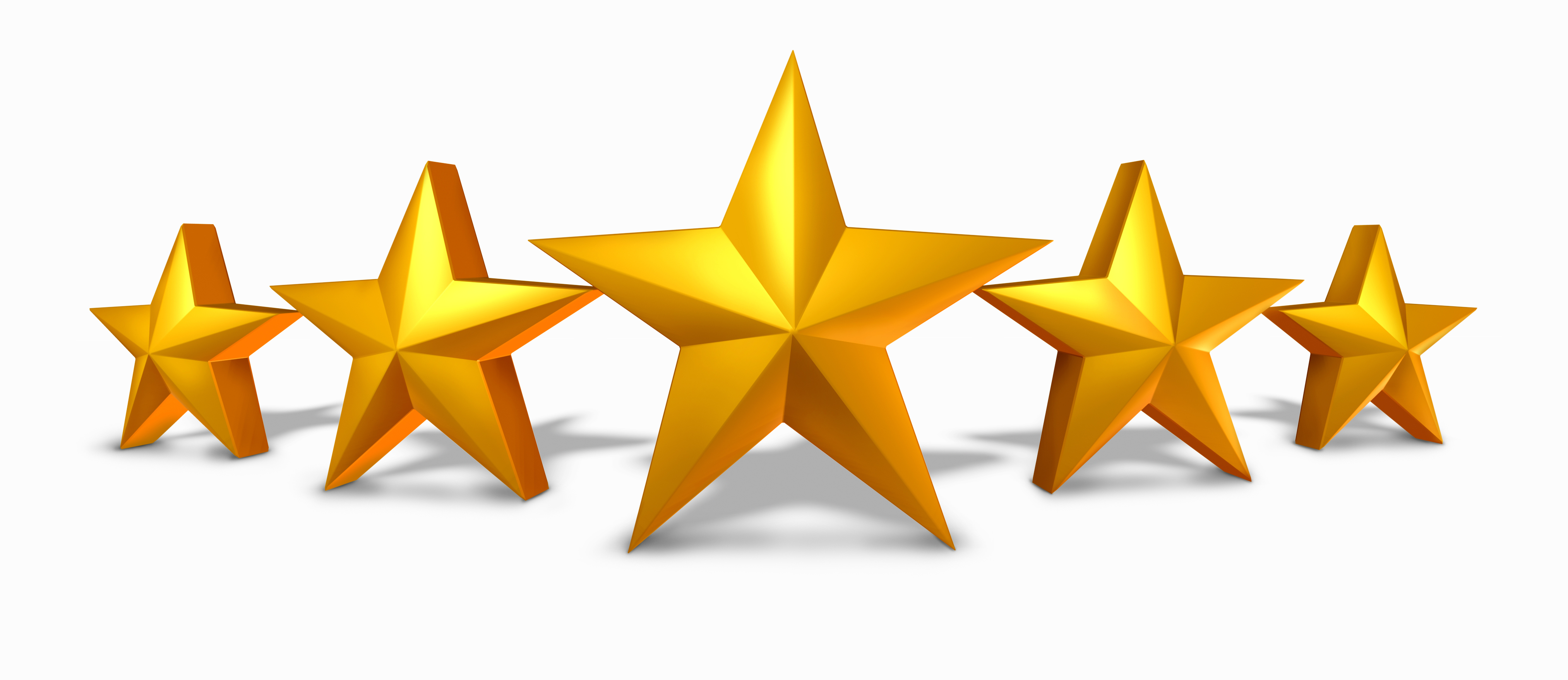 Lebeda is hands down the BEST place to purchase a quality mattress!! What really sets them apart from other great mattress company's out there is their exceptional customer service. There are plenty of places (online etc.) to get a high end mattress these days, however there is no comparison to the guarantees Lebeda provides! If you purchase a mattress you are able to try it for 30 days and if you realize it's not right for you you can switch it out for a different model or send it back to the factory for modifications! I was so beyond pleased with how helpful Clint and his team were and how dedicated to my comfort! Highly recommend! 10/10! Tawni Griffin-Carmitchel  Google review 10/30/19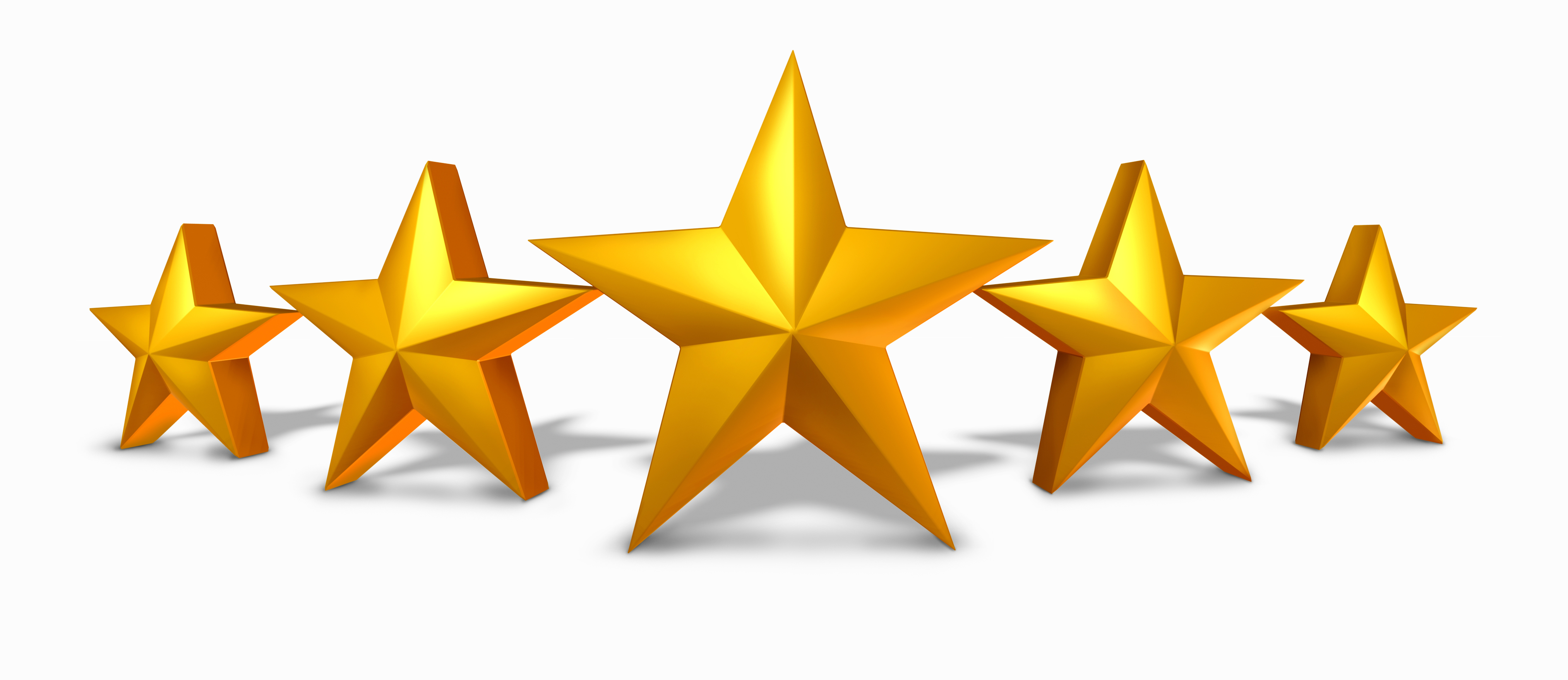 I've had another positive experience with Lebeda. Taylor at the Ankeny store was extremely helpful and knowledgeable and Mike and Jessie delivered my new Aurora Plush2 Hybrid set moving the old one to the guest room. They were prompt and professional. It was a pleasure to work with the Lebeda staff and I'm looking forward to this mattress wearing every bit as well as my old Platinum Crown. Patricia Harrison  Google review 10/30/19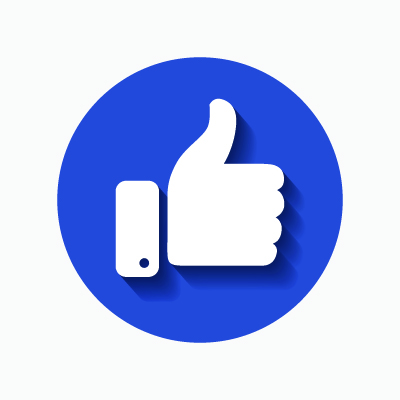 Christina at the Dubuque Store was very helpful and attentive. She has a very upbeat attitude so made it easy to talk with her. Now I hope the delivery goes as well!!  Senna Ferguson  Facebook Recommendation 10/30/19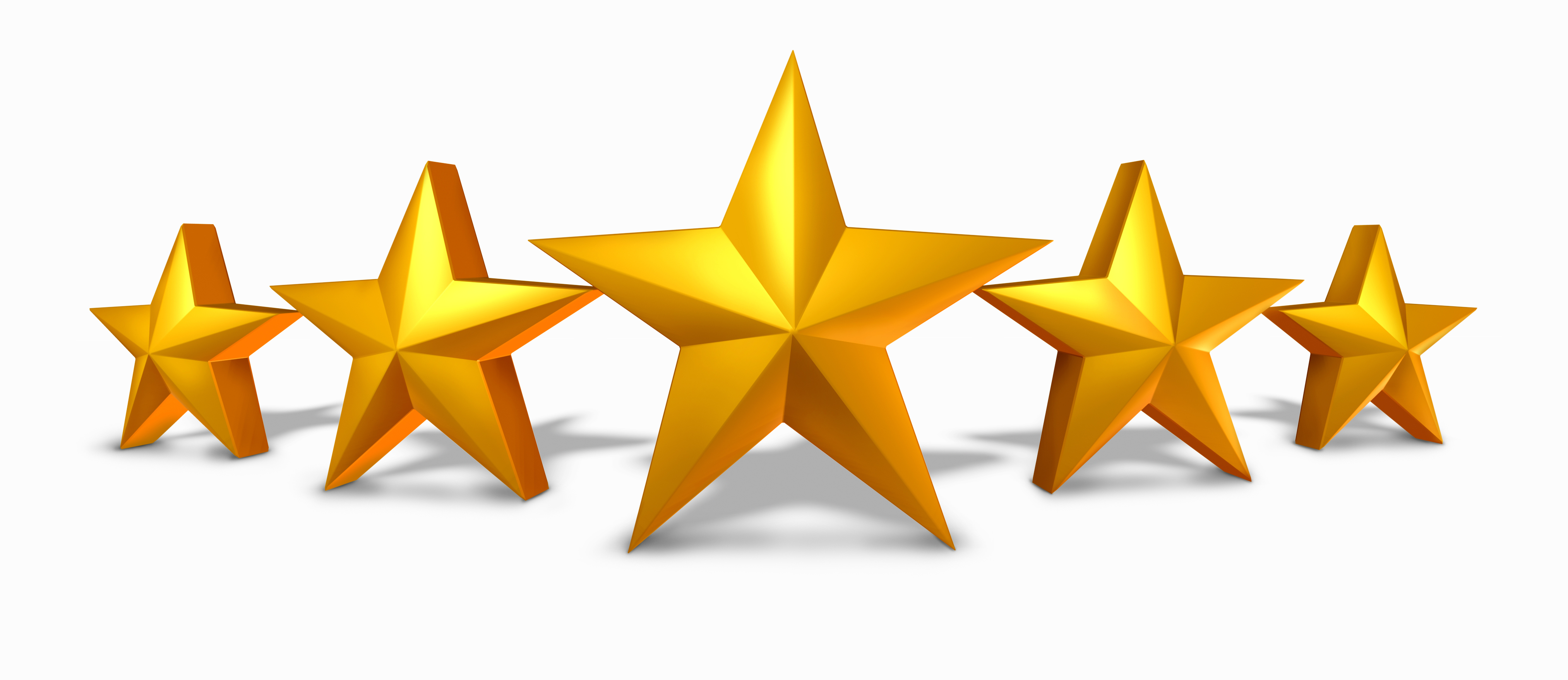 I would like to say Thank You for the great service by Donna Ivanoski at the Marion store. I walk in with no idea what I want and within minutes Donna walked me through the different choices and with asking questions we got to the perfect mattress for me. Mary Jo Kloft Google Review 10/30/19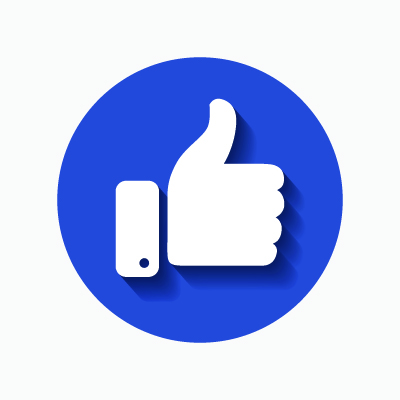 Lisa in the Cedar Falls store found just what we needed in a matter of minutes. Friendly, professional, and very reasonable. Our guest room might be the most comfortable room in the house! Sue Milligan Facebook Recommendation 10/21/19