King Size Hybrid Mattress – What You Need to Know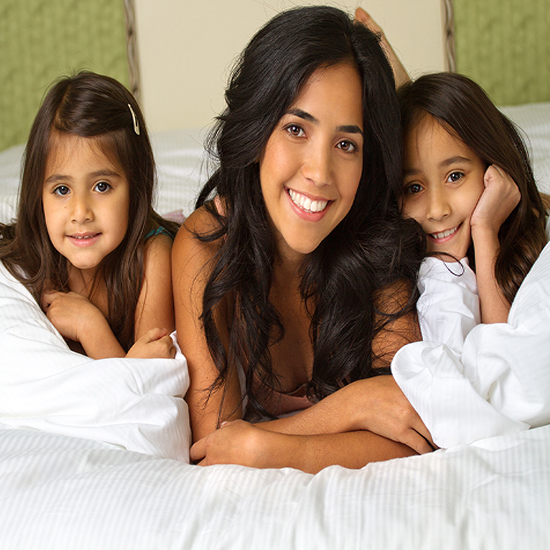 Once upon a time the notion of luxury sleep for a king size bed only meant expensive springs on adjustable bases. Today, it's all about enjoying the comfort of a top-of-the line mattress designed with couples in mind. Hybrid technology mattresses combine individually pocketed coils, specialty foam and other materials for superior support and comfort. Hybrid mattresses allow you both to wake up refreshed. So if you're looking for a quality sleeping experience especially for couples—read on!
King Hybrid Mattresses- A Couple's best friend
A hybrid mattress combines the support of an individually pocketed coil innerspring with the comfort of different types of foam. The innerspring coils provide the support, while the foam layers provide contouring and pressure relief. The virtual elimination of motion transfer is a huge blessing too.
One of the main advantages of a hybrid mattress is that it provides a balance of support and comfort. The individually pocketed innerspring coils offer less motion with a supportive feel. The foam layers provide the body-contouring and pressure-relieving benefits. This combination can be especially appealing to people who like the support of an innerspring mattress but also want some of the comfort features of a foam mattress.
The lack of motion transfer on a hybrid is a massive benefit that cannot be overstated. The independent coil design allows for the contouring support that each sleeper needs. Furthermore it erases any motion transfer from your sleeping partner should they get up in the night or even just roll over. This a big deal to anyone who has had their slumber interrupted by their bedmate stirring.
Another benefit of a hybrid mattress is that it can be a good option for people who sleep hot. Memory foam mattresses have a reputation for retaining heat, which can be uncomfortable for some people. The innerspring coils in a hybrid mattress can help to increase air circulation, which can help to regulate body temperature and keep you cooler while you sleep. Most hybrids have a foam encasement which does limit the air circulation benefit however. opens in a new windowTru Hybrid options from Lebeda have individually pocketed coils that go from edge to edge for the best air flow possible.
The cost of a hybrid mattress can vary depending on the materials and construction. Ensuring your mattress will hold up over time will heavily depend on the make-up of your mattress. Be sure to purchase a mattress with an edge to edge coil system, higher quality foam, & preferably flippable.
So, is a king size hybrid mattress right for you? It really depends on your personal preferences and needs. If you like the contouring feel with pressure point relieving benefits, this may be a great option for you.
Look for a mattress with high-quality materials and good customer reviews. A local mattress factory will be able to keep costs down while supplying you with the best material they have to offer. Consistent positive reviews can greatly benefit your experience to know you're investing in the right mattress.
Overall, a king size hybrid mattress can be a great option for couples or families who want the support of an innerspring mattress with the added comfort of foam. Just be sure to do your research and choose a high-quality, reliable brand like opens in a new windowLebeda Mattress Factory to ensure that you get the best value for your money.