Pros & Cons of All Foam Mattresses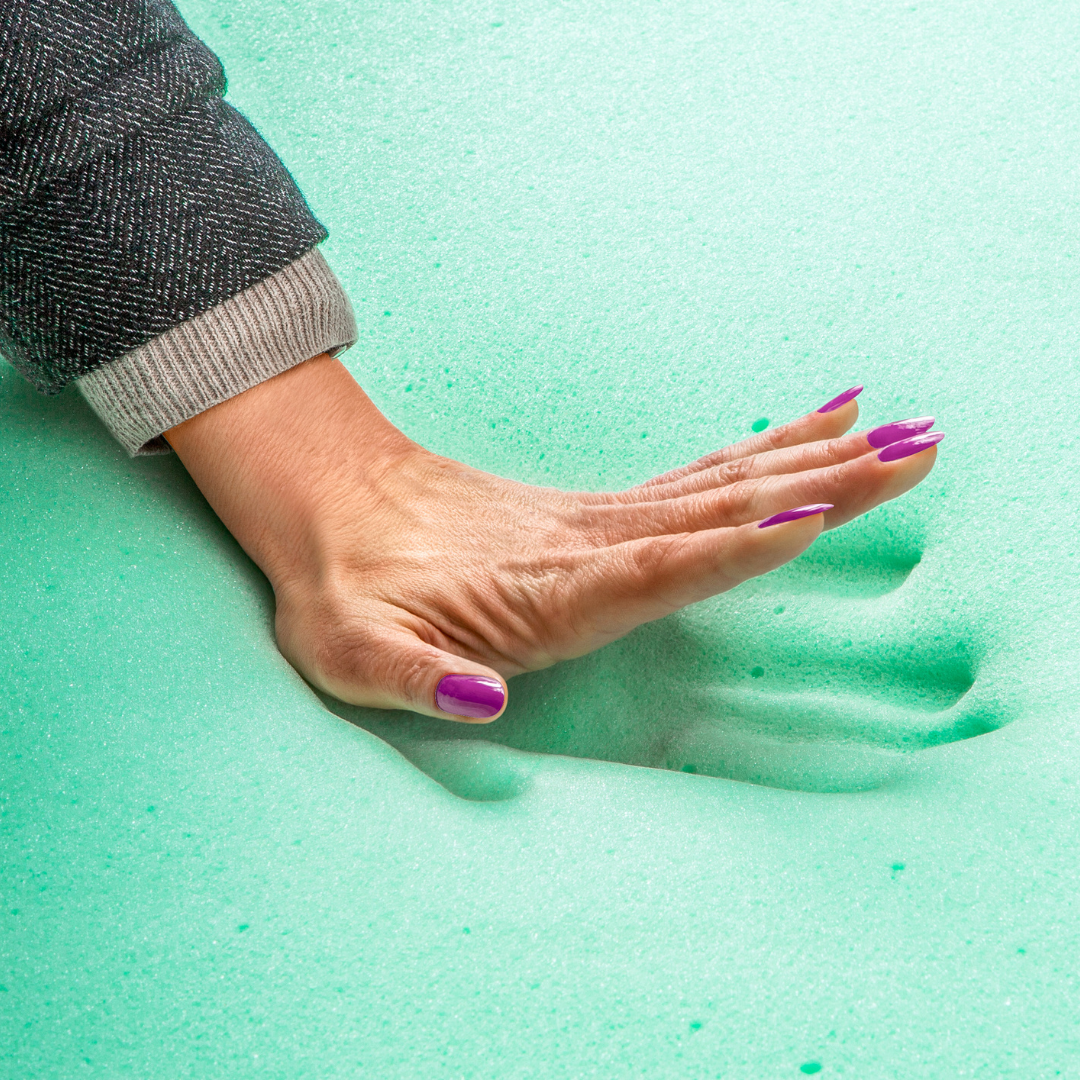 All-foam mattresses are a popular choice for people who want a comfortable and contouring sleeping surface. These mattresses are made entirely of foam, typically including layers of memory foam, latex, polyfoam, and/or other types of foam. Before you buy an all foam mattress, you should know what you're getting into. Like with any mattress, there are potential potential benefits and drawbacks you should consider before making a purchase decision.
Benefits of all foam designs
Comfort: All-foam mattresses are known for their comfort, as foam has a soft, conforming feel that can help relieve pressure points and provide a comfortable sleeping surface.
Pressure point relief: Foam is also a good choice for pressure point relief, as it can contour to the body and provide targeted support to areas like the hips and shoulders. This can be especially beneficial for people with back pain or other health conditions that require extra cushioning.
Motion isolation: All-foam mattresses are also known for their motion isolation, which means that they can absorb movement and reduce the amount of disturbance felt by a sleeping partner. This is a great feature for couples who have different sleep schedules or are sensitive to movement.
No noise: These mattresses are also generally very quiet. Innerspring mattresses can make a clicking noise if adjacent coils rub on each other. That is a rarity, but it is possible. You will want to make sure that the boxspring and frame are sturdy. This is typically where any squeaking/creaking noises will come from.
Drawbacks of all foam mattresses
Heat retention: One potential drawback of all-foam mattresses is that they can retain heat, which can make them uncomfortable for some people. Memory foam in particular is known for its ability to retain heat, although newer foam materials and designs have improved this issue. Talalay latex is very good in providing the benefits of foam while keeping heat retention to a minimum.
Durability: Another potential issue with all-foam mattresses is that they may not be as durable as traditional innerspring mattresses. This is especially true for budget-priced options, which may use lower-quality foam materials. The lower density foams frequently used in these reduce the weight of the mattress. This means lower shipping costs. It also means that the mattress will wear out much more quickly. This is primarily applicable to mattresses that are prepackaged in a box. Lebeda's foam mattresses are not roll packed but instead are manufactured to last a long time. That way you can enjoy the benefits of an all foam design while minimizing the downsides.
Off-gassing: Some people also report experiencing an "off-gassing" smell when they first unpack their all-foam mattress. This smell is caused by the release of volatile organic compounds (VOCs) from the foam materials and is generally not considered harmful, although it can be unpleasant for some people. Also the adhesives can have a strong smell. The polyurethane foams that Lebeda uses are opens in a new windowcertipur-us certified.
Overall, all-foam mattresses offer a comfortable and supportive sleeping surface, with the added benefits of motion isolation and a quiet sleeping environment. However, it's important to consider the potential drawbacks, including heat retention, durability, and off-gassing, before making a purchase. Hurry to your local opens in a new windowLebeda mattress store and check out our selection of all foam mattresses.